Mobile commerce gains traction and thrives at high speed. Mobile commerce trends are expected to grow into a dominant market force in the coming years.
As the purchaser spends more money online than ever, mobile commerce future firms continue their investment in innovative means of overcoming rivals, attracting the interest of future purchasers, increasing conversion, and winning consumer loyalty.
New trends emerge every year that shape the operation of mobile commerce growth, promote goods on the market, and engage with their customers. We will identify the top trends and mobile commerce opportunities and challenges you need to know in this post.
What is Mobile commerce
Mobile commerce, abbreviated as eCommerce, is the process of purchasing and selling goods using a smartphone, tablet, or other portable devices. Mobile commerce transactions can involve the purchase of goods or services such as fashion items, business software, or consumer packaged goods.
Furthermore, mCommerce not only triggered the emergence of brand-new industries or assisted current industries and services in expanding in new directions. While m-commerce covers a wide variety of transactions, they can all be categorized as one of three types: Mobile shopping, Mobile banking, Mobile payments.
Mobile commerce vs eCommerce
Mobile commerce is frequently confused with eCommerce by people if both words are injectable. Although the two words are identical, there are also significant variations. Let's continue exploring these.
Similarities between mobile commerce and eCommerce
First of all, mobile commerce is a subset of the eCommerce concept used to characterize the selling and purchasing of products online, irrespective of the particular device involved in the transaction. As far as similitudes go, online sales and transactions include both mobile commerce and eCommerce. The principal distinction between these principles is mainly the execution of sales and transactions.
Differences between mobile commerce and eCommerce
With mobile commerce, buying is done through smart equipment only, such as cell phones and tablets. Ecommerce transactions can be made using any smartphone, including smart devices, laptops and desktops, which are ready for Internet use.
Top 9 mobile commerce trends 2023
In mobile payment solutions, mobile commerce transactions give consumers an additional value. Instead of having to enter the credit or debit card details by hand, smartphone users can use their mobile wallets easily and conveniently to pay for items, as they would usually do when shopping on a website. In several individual shops, users may also use a one-touch payment system or tap-in-pay.
Progressive web apps
PWA or Progressive web apps are one of the critical trade patterns for mobile commerce trends. Online companies often aim to increase their profits and boost the experience of their customers on their online shops.
Brands have been motivated to think first about mobile as they set up their websites over the last few years. A progressive web app is a mobile application-formed website. Cost of developing and launching native smartphone applications. We'll see more brands using PWAs to provide a better, quicker mobile experience and use a browser still.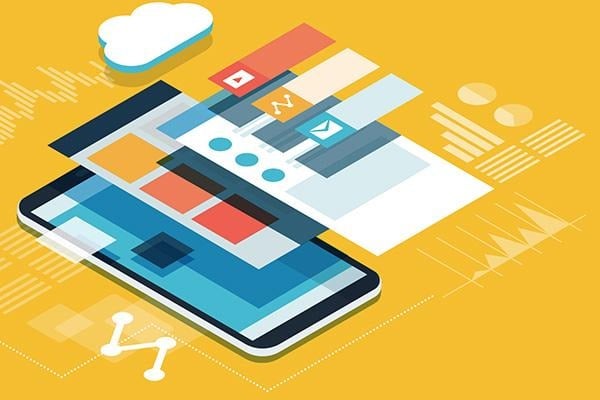 Mobile shopping apps
The increasing use of mobile shopping apps is one of the most important developments in mobile commerce trends. It is no secret that increasing numbers of customers are using their mobile devices for online purchases. However, the way people shop with such devices has changed.
Naturally, in 2023 you need a mobile website. However, a mobile-optimized eCommerce platform is no longer enough to succeed. In 2023 mobile shopping apps will become the year.
More than half of US buyers went directly for a smartphone app to meet their shopping needs instead of using an Internet browser. This shift in customer behavior is an online shop owners' game-changer.
Online customers can use different devices to access mobile apps and mobile pages. Most handheld devices can be divided into two categories: smartphones and tablets.
Simply put, the supermarket omnichannel is used to market goods on many networks. Electronic trade, a smartphone app, and a physical shop are all here to be classified as various mediums.
Shopping can include a variety of equipment and sources of knowledge these days. An omnichannel approach involves engaging in the entire continuum and influencing it. The concept is to bind all the products together in the omnipresent retail, to offer an experience of cohesion. A client communicates with your brand, however.
You cannot handle these customers differently for those of you who have a physical retail presence in addition to an online store.
Consumers tend to expect a single-channel experience. For instance, assume that you register an account via the website of a store. If so, you expect the app to function with the same login details. You want to trade an item in a shop if you buy an item online.
One-click ordering
One of the other mobile commerce trends in 2023 is one-click ordering. The change from smartphone applications to shopping would facilitate checkout in 2023. Historically, placing an order online requires quite some customer details.
The processing of eCommerce purchases demands that customers include a large amount of personal information: customer name, credit card number, card verification number, billing address, email address, and so on.
When a customer tries to buy something online, it is tedious to enter this information manually. The tiny screen of a mobile device is painfully uncomfortable.
This is one of the key barriers to reducing the abandonment of shopping carts on mobile websites. The rate of abandonment of mobile carts is 97%. But smartphone apps have a shopping cart drop rate of just 20 percent.
The explanation is straightforward. You can store customer information in your user profile using a mobile e-commerce application. The buyer does not need to enter their information manually every time it is time to conclude his purchase.
With a one-click ordering, customers can complete the whole buying process, you guessed it, with just one click. This feature is for all parties a win-win situation.
Conversions would increase for online shop owners. This removes the pain of purchasing for online shoppers. You will find out what you need and purchase it directly from a mobile business app in a matter of seconds.
Social commerce
In the past, companies faced major obstacles in transforming social traffic into revenue. It was a difficult task to navigate from a social media post to a customer eCommerce product listing.
Social commerce has been rising as one of the mobile commerce trends with customers online and socially scrolling to bridge the gap with those personal links they lack.
Customers have a more direct way of buying items that they see on social media using shopping Facebook pages and Instagram shopping posts. Shoppers can click on the product to purchase directly without having to open a new tab, browse the website and look for the product alone.
In 2023, more brands will collaborate with social websites to promote and transact eCommerce on social media. Consumers can simultaneously scroll, shop, and link to friends and favorite brands. Investment in eCommerce purchases inside a social app is made further by store owners.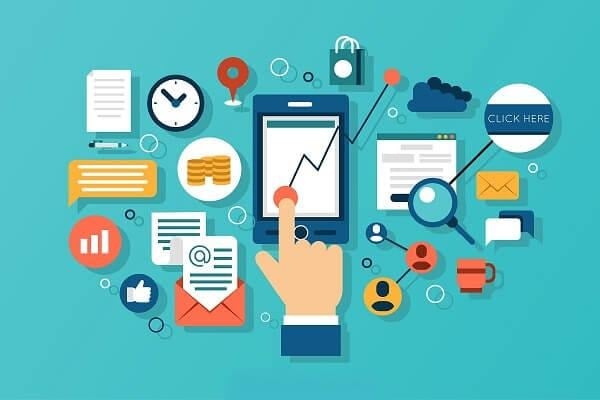 Voice shopping
Voice shopping is one of the developments many owners seem to ignore in the mobile commerce trends. And that's going to go against you in 2023.
Over the years, the success and acceptance of voice helpers like Siri and Alexa have been increasing. And this changes the use of voice search by users. Initially, people used voicing to look for such items as weather issues. Or maybe they told their intelligent speaker to play music.
Voice quest entered the market for eCommerce in 2023. By the end of 2023, voice shopping is expected to hit $45 billion. This is up from a small $2 billion in 2018, a rise of 2000% in just four years.
As 40 percent of adults use voice search at least once daily, this growth would have a huge influence on mobile commerce. 20% of all mobile device searches account for Voice Search. For research goods, 51% of people use voice commands. 22% of people make a purchase by voice quest. You must initially optimize your voice search website. However, it will enable you to make your mobile app also easy to shop with your voice.
Mobile chatbots
There have been chatbots for decades. For a wide range of purposes, you probably worked with chatbots in your personal life. Some of you will use chatbot technology on your eCommerce platform already. It is one of the best ways to provide customer service and has become more common.
While chatbots are a daily part of life, they have not, surprisingly, penetrated the mobile world entirely. The majority of applications on the market today do not use chatbots. When shopping online it's not unusual for consumers to need assistance. More than half of online customers choose a chat over a human representative if they save time. This feature is therefore already provided by several websites for eCommerce.
The quickest possible resolution of such questions or issues increases customer service and saves online business owners a lot of money. In the future too, the popularity of mobile business chatbots will continue to expand. And this makes it one of the critical developments in 2023 in mobile trade.
Virtual reality and augmented reality
For quite a while now, virtual reality and increased reality are common mottoes in the technology space and mobile commerce trends. The use of AR for consumer purchasing experience has already begun in mobile shopping apps.
Augmented reality (AR) has become more widespread as marketers work to give customers an insight into how a product fits into their lives.
Say on your eCommerce page, you're selling clothes. You can use AR to assess customers and recommend the best match for a retail-mobile app. You can also personalize orders based on the exact size of an individual. Consider it a virtual tailor.
Amazon has the "See how it looks" option on many of its products, offering customers the opportunity to search their mobile devices around a region in their home. With the use of AR, see how an object will fit into their room.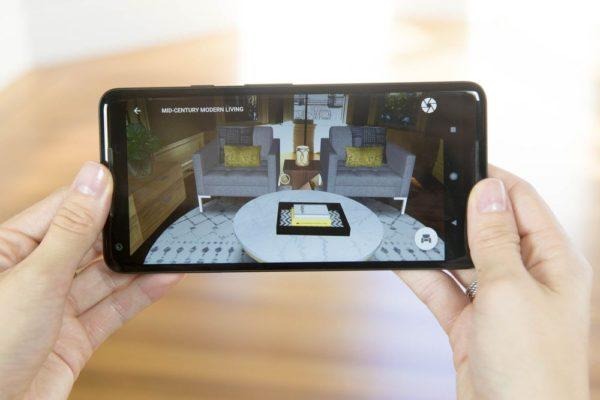 Mobile payments
In recent years, the mobile commerce trends of digital wallets have increased. This fact applies to online as well as in-store shopping.
When shopping from a mobile retail app consumers use mobile wallets like Apple Pay, Google Pay, or Alipay. For them to shop quickly, surely, and safely. They often use these wallets to participate with touchless pay in brick and mortar locations.
Mobile commerce opportunities and challenges
Opportunities for mobile commerce
Increase numbers
Although there have been PCs/laptops for almost four decades, the 1 billion mark has not been exceeded. People spend increasing time on smartphones and tablets, which is why store owners rely on mobile commerce.
Personal experience
With mobile applications, stores can provide their customers with a more customized experience than the desktop-based interface. This customized experience leads to higher rates of transformation which leads to greater profits and income for the store. Contrary to desktops and notebooks, the most popular devices, smartphones are single-operator devices, so that shops have a fully-fledged experience.
Location-based targeting
Mobile commerce enables geo-targeting, which has helped travel and hospitality providers provide their clients with personalized offerings based on their current location. This raises the efficiency of the services provided to customers. This has provided online retailers with many new ways to bring their customers in real-time.
Mobile commerce challenges
Evolution of devices
Hardware producers are getting out faster and better with smartphones constantly. The new OS versions are also becoming more intelligent each day. Shop owners must keep up with this trend to make the most of these upgrades in hardware and software. This means that their apps are not behind the race.
Fragmentation of devices
The mobile hardware sector, particularly when it comes to Android-powered devices, is highly fragmented. The challenge is to create apps that provide mobile users with a great experience but do not deny high-end telephone users the experience derived from the very high features on this handset.
Payment solutions
Most mobile commerce solutions offered their customers in its emerging stage only a few payment options. But it's been a major challenge to keep consumers enjoying a wide variety of payment choices by increasing the number of mobile wallets. Without this, cart abandonments can hardly be brought down.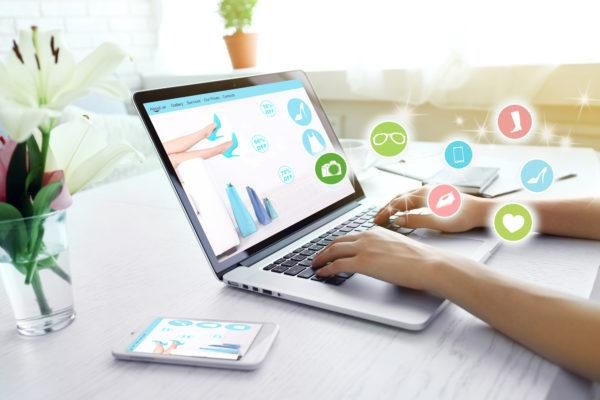 Simplify buying experience
Mobile commerce is crowded, and the same items are available to hundreds of similar shops. The key to success is simplifying the buying experience with discount drying and price stabilization among stores. You need to keep thinking about the ideas that are still out of the box to keep you ahead of the competition with your rivals pulling every trick from their hat.
Final words
All in all, you should appreciate what's at stake if you're thinking about capitalizing on the latest mobile commerce trends. Mininest developed by the Top Business Solution Partner will allow you to create a smooth and satisfying shopping experience for customers right on your phone. The app is FREE that helps eCommerce businesses, especially SMBs to save their resources for other development tasks. Furthermore, many additional features you want will be incorporated quickly and simply. Contact our team now to get more information