Because of the booming of technology and the internet, boundaries between real life and online are starting to eclipse. Humans can carry out daily activities like connecting, working, finding information, studying or even shopping easily and fastly with only one click. People spend more time using mobile devices and computers to surf websites and find the thing they want. Thus, merchants cannot miss this opportunity to expand their business in both online and offline platforms and start applying the omnichannel retail method.
What is omnichannel retail? How does it help merchants?
We will help you answer the questions and recommend the best omnichannel retail trend for any business in this blog!
What is Omnichannel Retail?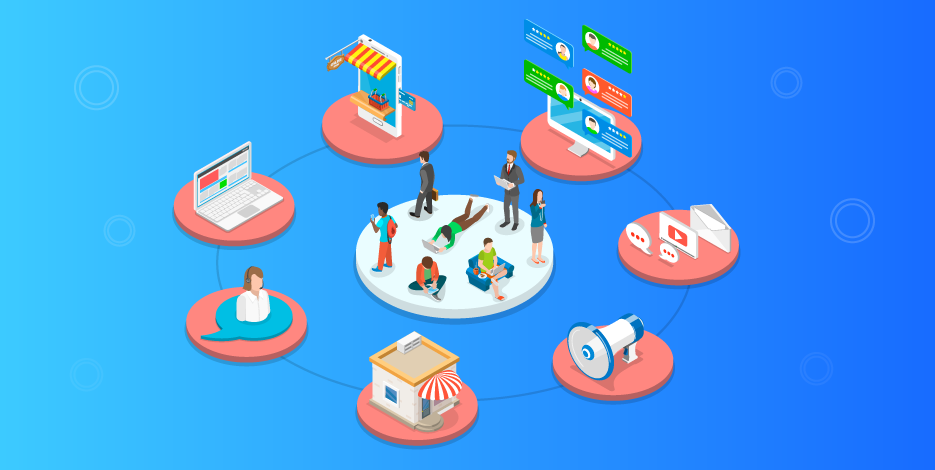 Omnichannel retail is an approach to selling on multiple channels at the same time. It helps the retailer to boost sales while bringing customers the best shopping experience on any channel and any device.
When you apply the approach of omnichannel retail, consumers can shop online from a desktop to mobile device, over the phone, or at an offline store, which creates a consistent and seamless experience.
Omnichannel retail experience is what most businesses and retail stores need to focus on today. Merchants should understand customers' insight, improve their services, optimize their online store to enhance customers' experience. That is why any business has to adjust their store on eCommerce platforms to fit customers' demand and develop an effective omnichannel retail website.
The outstanding benefits of omnichannel retail
Make the customer experience better
Omnichannel retail is recognized as the way that customers will use to interact with the business, helping to deliver a consistent experience.
For example, you are viewing a shirt you like through a certain fashion website. You like it very much and are willing to place an order, however, the phone rings, and your partner asks you to go out. Of course, you will be hurried to dress up to go out. So you have abandoned your shopping.
At night, when you are using Facebook on your phone, you will see the ad appear with the exact shirt you like. You remember and click on the link immediately and access the website. And you discover that the shirt you choose earlier is still in the cart already. Are about to click payment, your phone runs out of battery, you quickly turn on your laptop and go back to the website. All information is still reserved and you complete the purchase.
Improve sales
With the Omnichannel retailing model, customers can choose and purchases from any location and platform they want. It allows merchants to make their inventory visible and accessible to customers through their preferred channel. Furthermore, it provides clients with convenience and significantly expands the number of items available for purchase from shops. Finally, it gives customers a larger variety and more options for accessing and purchasing that selection, increasing sales.
Collect and analyze data effectively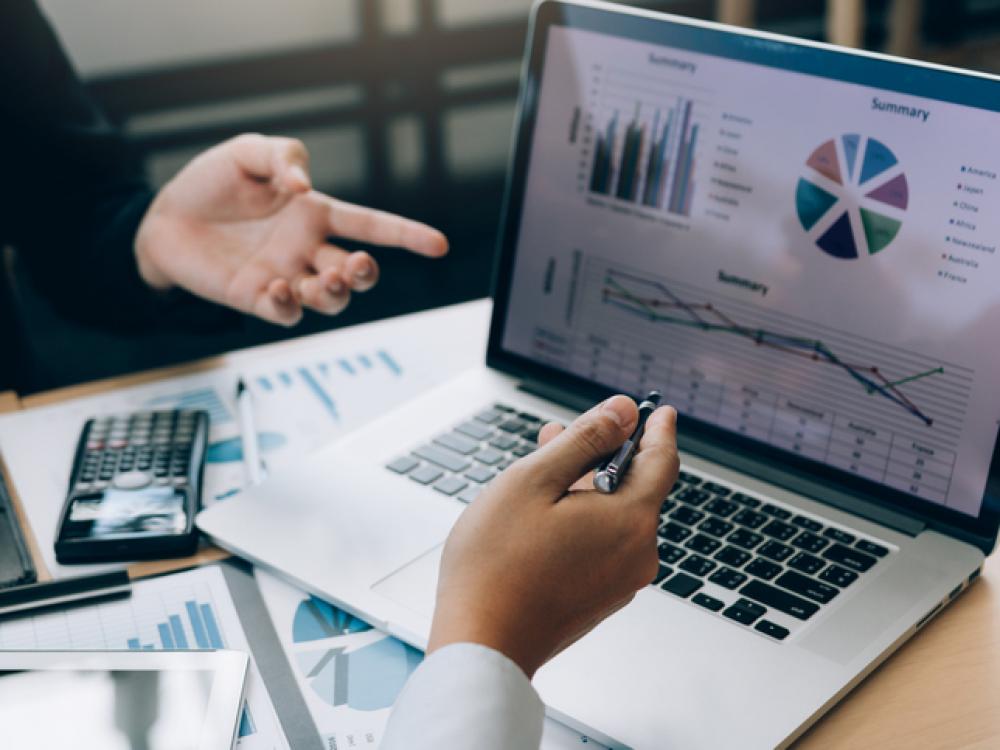 Instead of collecting data from one channel, retailers now can have more data from multiple ones. Thus, it is easier for merchants to accumulate sufficient data about customers. It leads to analyzing data correctly, understanding customers' insight thoroughly and creating an optimal plan.
Expand your brand image
Now retailers can promote their brand in multi-channels instead of a single one. Physical stores enhance the brand value of the retailers through their highly visible presence in various centres of the city as well as their outlets. Retailers can control and regulate pricing power and sales volume while offering their products online for sale. With omnichannel, merchants allow customers can find and reach the brand anywhere, from social platforms, Google to physical stores. As a result, retailers make customers interest, remember and recognize the brand gradually.
What are the most popular omnichannel retail platforms?
Not only becoming one of the most applied marketing methods by retailers today, but omnichannel retail methods also help shop owners consolidate their brands while creating formidable competitiveness with other competitors.
The better you manage your omnichannel retail system, making it increasingly replicated and providing many good services to customers, the more your retail brand will gain presence and foothold in the market. Of course, it is impossible not to mention the revenue of your business will significantly increase.
Social Media Platforms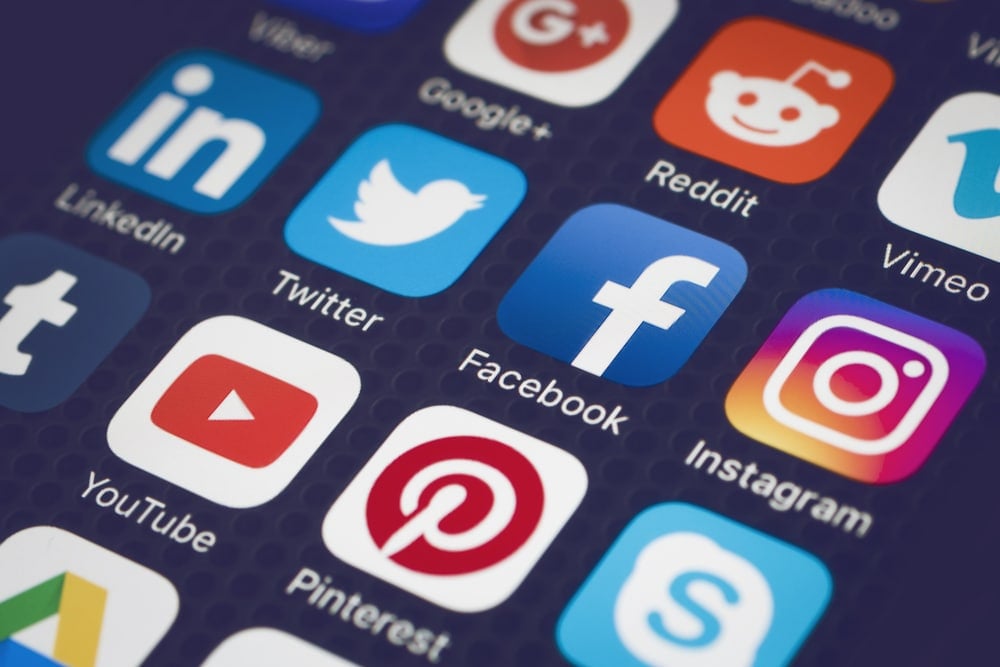 Talking about online distribution channels, people mainly refer to the phrase "Online sales" and often think of Facebook, Zalo, youtube. Many years ago, social networking sites were only used to share emotions and images of personal life, however, in recent years, due to the sudden increase in the number of users, the forms of omnichannel retail trend.
In Vietnam, Facebook, Zalo, and Youtube are the most popular social networking sites to distribute goods, in which, Facebook and Zalo are the two sites used to distribute goods, youtube is the effective channel to promote the product.
Online Shopping Platforms
Online Shopping Platforms are now understood as a bridge between businesses, shop owners to consumers. These platforms are classified into three different categories based on the customer segment of the transaction: Business to business (B2B), business to consumer (B2C), and consumer to consumer (C2C).
The past five years have been a period of steady growth for e-commerce sites and are expected to grow even stronger in the coming years. Until now, eCommerce sites such as Shopee, Lazada, Sendo, etc. are gradually gaining trust from Vietnamese consumers with friendly interfaces, easy and fast transactions.
Top 5 omnichannel retail trends in 2022
Applying digital transformation
The digital transformation has become popular than ever, especially in the COVID pandemic. With retail businesses using the omnichannel method, digital transformation is a must for them. They invest in tools and systems to respond to sky-rising e-commerce activity with new products, services, and shopping experiences. Merchants often use some omnichannel retail management software, like Odoo, to manage their stores easily.
Social media emerge and explode fastly. People use social platforms like Facebook, Instagram, Twitter, and more, to entertain, find information and absorb knowledge daily. That is why social media is an unbeaten tool for any merchants who want to strengthen their omnichannel. Advertising your stores on social platforms, using social commerce or even work with influencers to promote your products are effective ways for any merchant.
Enhance online and offline experiences with technology
Almost all stores are using online channels that allow customers to shop online conveniently. Besides, merchants should use some technology like VR or AR to improve customer experiences because it is hard for buyers to see and feel your products in detail.
For example, some fashion brands use the "try on" app to help customers imagine how they dress easily. Customers just take and upload a full-body picture, fill in measurements and information and choose the suits they want to try. The app will show you the picture of customers wearing these suits.
Promote via mobile devices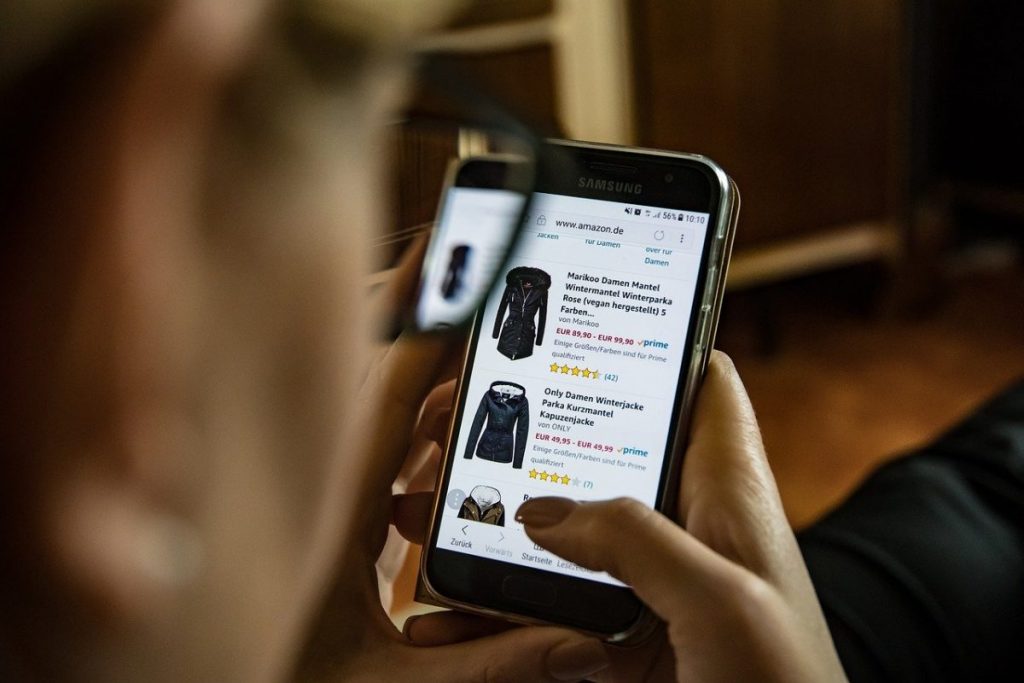 More and more customers are familiar with buying online via mobile because of its convenience and easy-to-carry. Instead of going to store or running computers, they can buy things they want in seconds with mobile devices. That is why merchants should notice this trend and adjust their business to meet customers' demands. The advice for business owners is to create an app, enhance mobile-friendliness of website and mobile marketing like sending messages, notices via mobile devices.
Personalize shopping experience
Customers will want merchants to link them to the items they want in a more intimate way. Alternatives to personalize a product search can provide options in a way that may better fit requirements and wants than a basic site search. Retailers can write blogs or supply detailed information about products, categories the products based on their features, recommend some combos for specific customers. For example, with cosmetic products, you can recommend customers with the best choices that fit their skin types.
Top 5 software solutions for omnichannel retail management
Considered as one of the most effective aids of online shop owners, omnichannel retail management software is the unified management software on an omnichannel system – a solution for businesses, shop owners, individuals running their retail business in the form of omnichannel.
Odoo – Best solution for omnichannel retail management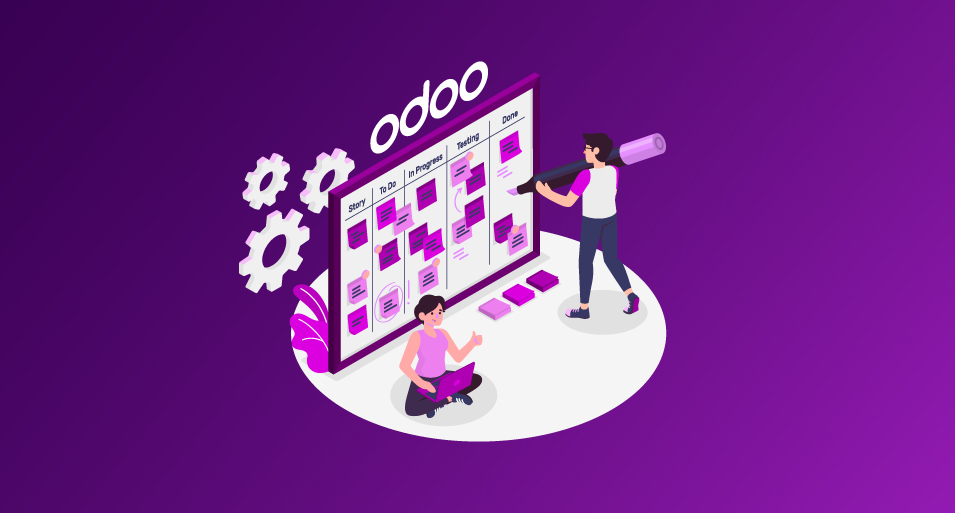 This is an open-source ERP system for any type and size of the company, from SMBs to big corporations. With Odoo, you don't need to use any software to manage your business and channel because they can help you to track and control all parts of business holistically.
The specific feature is that it is easy to add features and any non-tech individual can install new ones as they want without knowing much about coding. The application store of Odoo is really large; thus, it can meet your demand for managing unlimited channels, from online to offline. Business owners can track and control inventory, sales and marketing, finances, humane sources and even follow customer experiences. With Odoo's functions, you can manage your projects and campaigns too.
If you need a skillful and seasoned development team to use Odoo for your business, just connect with Magenest. Being a silver partner of Odoo and having 7-year experience in developing Odoo system for different customers, we will guarantee to give you the best omnichannel retail management solution.
Contalog
Unlike Odoo – a holistic solution, Contalog mainly focuses on inventory management in omnichannel retail, like inventory tracking and maintenance, order processing, shipping, voicing, managing customer information for online and offline business activities.
The omnichannel platform includes a sophisticated analytics tool that allows companies to collect crucial user data such as preferences, purchase frequency, and so on in order to give tailored suggestions that encourage customers to spend more.
SAP Hybris Commerce
Businesses may use proprietary goods from omnichannel eCommerce platforms like SAP Hybris Commerce to enhance sales, marketing tactics, and billing capabilities. It enables the integration of all digital and physical consumer touchpoints and provides enhance outstanding, customers experiences in a variety of sectors.
With a scalable and user-friendly product content management solution, this software integrates with backend systems and merges multiple data domains into a single platform. It helps you to create highly personalized experiences across channels, manage all contents and determine online customers' histories and behaviours. SAP Hybris Commerce assists you in managing order activities from the checkout process to final delivery.
SuitCommerce
This is an omnichannel eCommerce software from NetSuite, for both B2C and B2B businesses. It allows businesses to create quick and engaging web stores that give exceptional shopping experiences across all devices. SuiteCommerce also integrates eCommerce with your core operational business systems, help you manage all sectors, from inventory and order, sales and marketing, customer support, and finances.
It creates multichannel shopping experiences that are relevant and personalized across retail, web, and mobile channels. SuitCommerce provides a single cloud-based platform that connects eCommerce to your operational business processes.
Intershop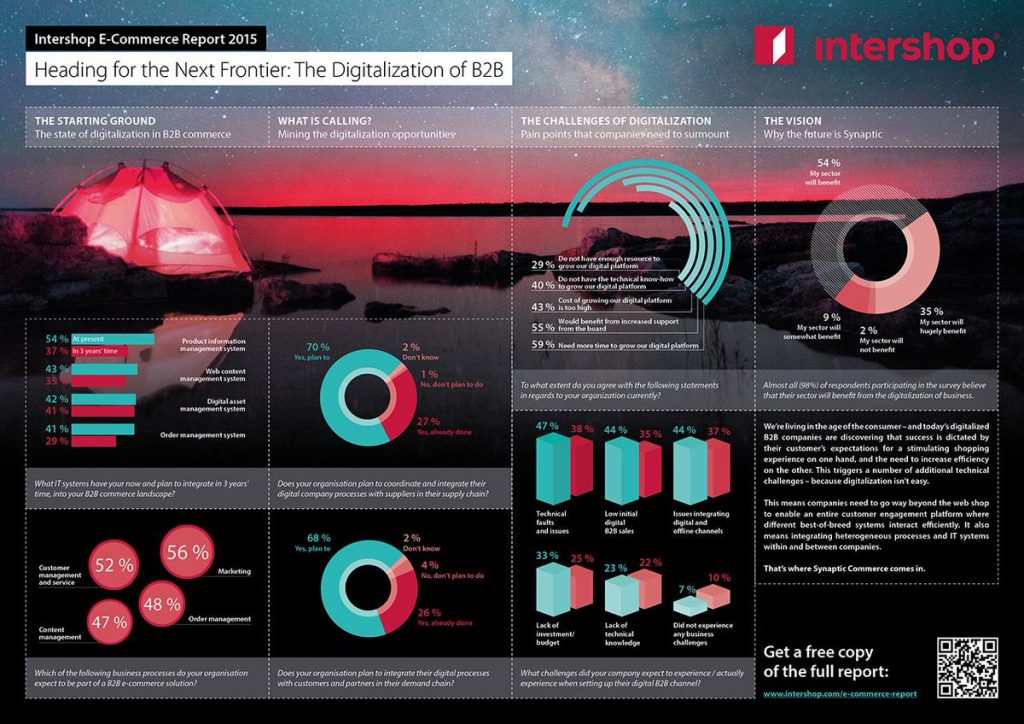 This is an omnichannel commerce solution provider aimed mostly at large enterprises like SAP Hybris Commerce. They have specific solutions for different business kinds, from B2C, B2B, B2X to manufacturing, wholesale and retail. It aids in the branding of enterprises, the marketing of products, and the development of sales tactics. Intershop is offered in three deployment models: cloud, managed, and enterprise, giving you the freedom to pick the best server environment for your organization.
Bottom line
Omnichannel retail is an optimal method for any retailer wanting to gain more sales and expand their businesses. Before applying this method, however, you have to profoundly take in it, not only answer the questions "what is omnichannel retail?", "How does it work?", "How to manage it?" Merchants should plan an appropriate strategy for their stores and consider a management software that has a reasonable price and optimal features.