Along with the rapid development of technology, mobile commerce emerges as a hot trend of eCommerce. Customers are more likely to get used to shopping online, from their comfort zone. Mobile commerce and eCommerce have interlinked relations with each other. While eCommerce serves the main function as selling and buying online, mobile commerce – also known as m-commerce is a subcategory of eCommerce that mainly focus on purchasing via mobile devices.
In this article today, we'll understand more about mobile commerce and eCommerce, go into detail and how they differentiate each other.
Jump right in to get more information.
Mobile commerce in eCommerce: Overview
eCommerce
The internet's emergence in the 1990s made a change in traditional commerce, which was followed a few years later by the development of eCommerce. This groundbreaking method of doing business allowed retailers to not only sell things in their stores but also to reach a larger audience, both locally and globally. Additionally, this kind of business also offered a wider range of products.
eCommerce is applied for selling and buying digital products, memberships, or services that are transacted over the internet. 
Mobile commerce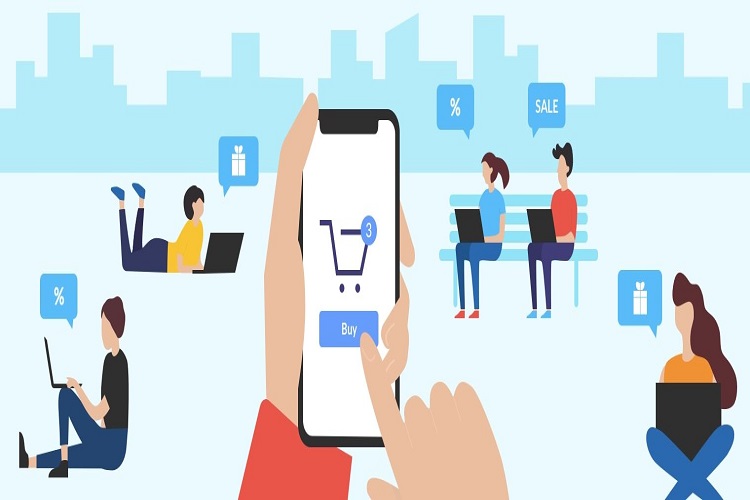 Mobile commerce (also known as m-commerce) is a business model that enables companies and individuals to deliver goods and services directly to buyers through non-handheld devices such as mobile phones, smartphones, or tablets.
This type of business is growing strongly in the global stage since it provides instant connection between mobile users irrespective of their geographical location and time of the day. What's more, the demand for using wireless and mobile devices is increasing at a significant rate which means mobile commerce has the potential to reach various customers.
Generally speaking, mobile commerce is a natural progression of ecommerce.
Online sales by mobile commerce in the US have been increasing at a decent rate over the past few years. According to recent statistics, mobile commerce sales make up  34.5% of total eCommerce sales in 2017. By 2021, it is anticipated that sales will account for 54% of total eCommerce sales. Obviously, mobile commerce is continuing to grow and is about to have a great impact on the market. 
Types of mobile commerce
Browsing for stuff online on your mobile: this type is concerned with internet shopping for groceries, daily necessaries, and electronics. Dedicated apps, optimized websites, or even social media platforms such as Facebook or Instagram which allow in-app purchases or store links.
Purchasing app-delivery stuff: this type deals with services such as food shipping, car pick up, and others.
Mobile banking: Mobile banking is a means of employing internet techniques to gain access to a bank's capabilities. Although several financial services organizations are currently experimenting with chatbots or messaging apps to give customer care, the transactions are completed through special apps built by apps.
Mobile app payments: Google Pay or PayPal are the best examples of this type. It mainly focuses on making payment transactions through apps. Users will be required to register their credit or debit card and then use it whenever they want.
Purchasing or renting digital content (Netflix, Spotify, etc) on a mobile device: Buying or renting online services is involved in this type.
Mobile person-to-person payment: this type is known as sending money from one person to another, buying stuff or sending it to someone who is in need. The transactions can be made by sending money to someone's number or to their bank account directly.
The differences between mobile commerce and eCommerce
Mobility
Thanks to the advanced development of mobile connectivity, security, and apps development, retailers are allowed to offer services, products, and payments right over their mobile phones. Back in the good old days, customers had to open their desktop devices to shop online but with mobile commerce, things get easier as they only have to do it straight on their mobile phone. As long as there is an Internet connection and an Internet-ready device, customers are able to shop, browse, pay, bank, make a purchase, and many more things.
Today, the appearance of many mobile payment wallets such as Apple Pay or Airpay also give customers the flexibility to make transactions on the spot.
Security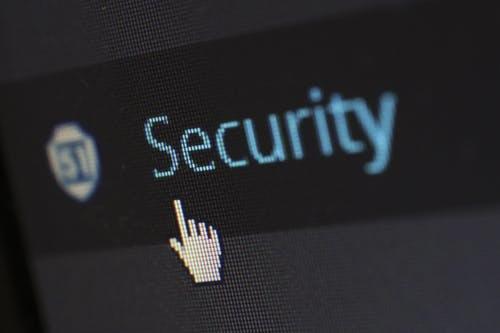 Transactions at eCommerce platforms are often done by credit cards but this type of payment may put customer financial safety at risk as in 2018, it is estimated that credit card frauds increased by 18.5%.  In addition, the security provided by a username and password of eCommerce accounts are not safe either whereas in mobile commerce, customers can guarantee their safety by their biometric authentication such as scans, face ID, or fingerprints. Therefore, the possibility of leaking personal information may be lessened. 
Additional data, additional marketing
More devices access to your business means you'll have more data, which is good for marketing and brand growth. It does offer some benefits as follows:
Increase personalization: Once you receive more data, you have a better foundation on what your customers need and then give them what they want. As a result, if you give them a personalized shopping experience, they are more likely to be turned into potential customers and come back to your site to make a purchase. 
More marketing touchpoints: Mobile commerce allows your business to have another chance to impress customers; marketers can customize their mobile marketing to reassure that it gives consumers the best experience. The more times customers access your site, the higher possibility of getting more leads and sales are. 
Increase loyalty and customer retention: Mobile commerce allows you to increase customer engagement by providing a new client touchpoint that can include exclusive benefits like mobile-only discounts, special prices for registered consumers, free shipping, and more. 
Location tracking
ECommerce shoppers are tracked by the IP address on computers which gives a loose indication of the location of buyers and it is also limited in terms of locational advertising strategies. On the other hand, mobile commerce apps track and identify buyer locations by GPS technology, Wifi, etc which is a good way to create location-specific content and personalized recommendations.
Push notifications
Using push notifications is such a good way to communicate and reach the right customer at the right time. First, when push notifications appear on the site, it reminds customers about your brand as well as raises brand awareness. Besides, businesses are able to reach many new visitors and convert them into paying customers. 
Have better customer insights
As I mentioned above, mobile commerce with mobile apps enables retailers to collect information about their buyers. Mobile apps track customer data on their age, gender, location, and even their shopping history so it sets a firm foundation on how businesses will target their audience in a very effective way which boosts sales. Customer shopping behaviors and patterns, frequency, and personas all contribute to the effort of improving customer insight of business.
Convenience
With some touch on the screen, customers get it easily with browsing, swiping, and placing orders. They can comfortably shop anywhere and anytime since they don't need to go to stores but stay at home, add products to their shopping carts, and access thousands of items from hundreds of retailers.
Improve shopping experience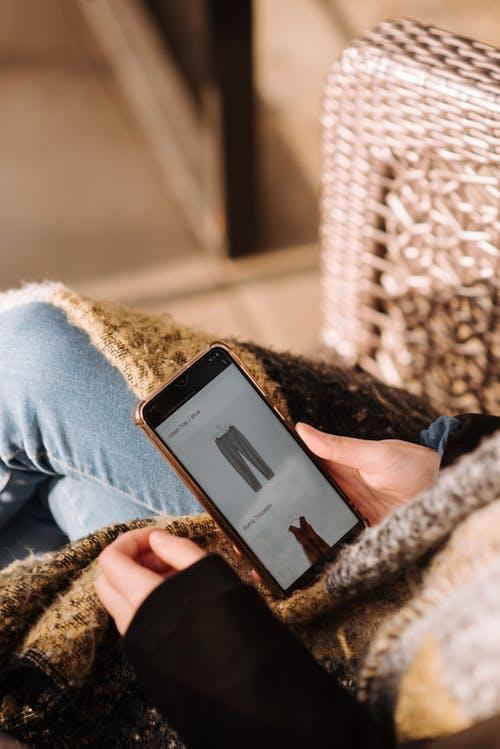 The key element in business is to keep customers coming back constantly. Mobile commerce definitely knows how to enhance the customer experience by using personalization in the forms of product listings or offers. Businesses can enhance customer shopping experience by using a combination of mobile apps, analytics, and location information on a mobile commerce ecosystem. 
Reduction of ads-budget
In eCommerce, in order to raise brand awareness as well as promote products, marketers have to spend a bunch of money on ad placements. In contrast, spending on ads is reduced in mobile commerce. Businesses can make direct connections to their customers by mobile app or push notifications.
Summary
In today's market, the terms "mobile commerce" and "eCommerce" are both quite common. While mobile commerce refers to the purchase and sale of goods via mobile devices such as smartphones and tablets, eCommerce allows retailers to not only sell their items in storefronts but also to reach a bigger audience on a local and worldwide scale with a more diverse product offering. The advancement of technology has made it possible for both mobile commerce and eCommerce a good foundation to continue, to grow, to shine.