Thanks to the big boom of state-of-the-art technology, online shopping is significantly favored on a global scale. With the rise of social platforms, social commerce, the integration of Social channels and eCommerce occurs and helps businesses gain more sales. Merchants now can approach customers easily on Facebook, Instagram, Snapchat and more. It brings benefits to customers too because they can buy online in these channels conveniently.
So, the question is: What is social commerce? And how to apply it?
We will give you a small guidebook about social commerce in this blog. You will know more about what social commerce is and how to make a strategy to use this method effectively.
What Is Social Commerce?
Perhaps, you have not heard about social commerce definition before, but indeed, you have seen it. Let's recollect every time you surfed Instagram or Facebook, and saw a photo image of a brand – with a product tag or Buy button on it. What you saw is precisely social commerce.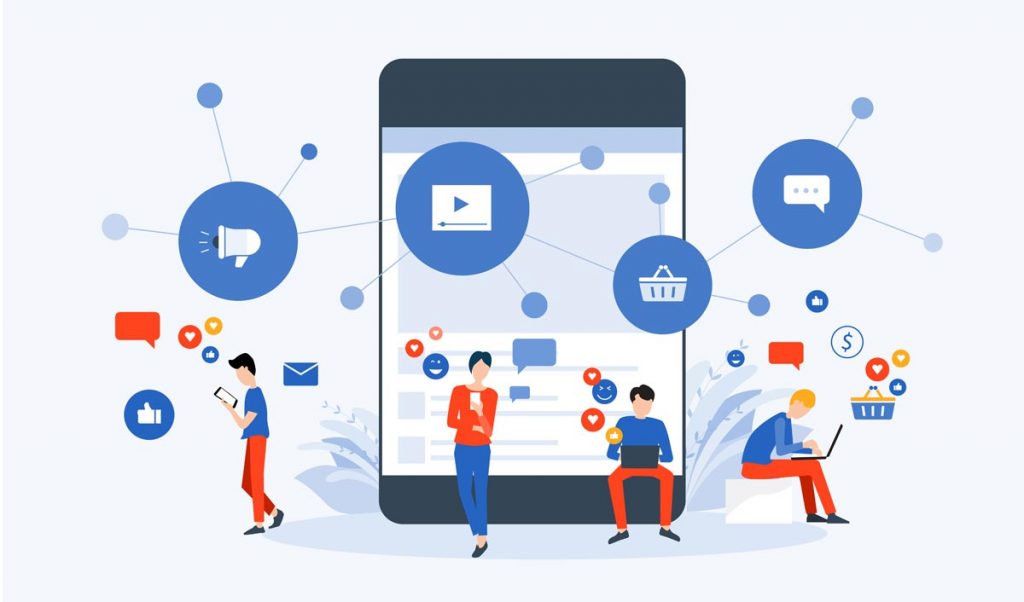 Social commerce is the employment of social media channels to advertise and sell products or services, facilitating transactions. Simply put, it integrates all eCommerce functions and purchasing processes directly into social networking sites. With social commerce, customers can experience the shopping journey, from product finding to choosing to check out process, on social media, without leaving the app or redirecting to any website.
Not surprisingly, the social commerce industry worthed $89.4 billion USD in 2020 and is estimated to reach over $600 billion in 2027, with a 31.4% CAGR.
Social Commerce vs eCommerce: the Differences
Some people may feel confused about these two terms social commerce and eCommerce. Although sharing some similarities, they are not totally the same. Let's explore the differences to understand more about what social commerce is.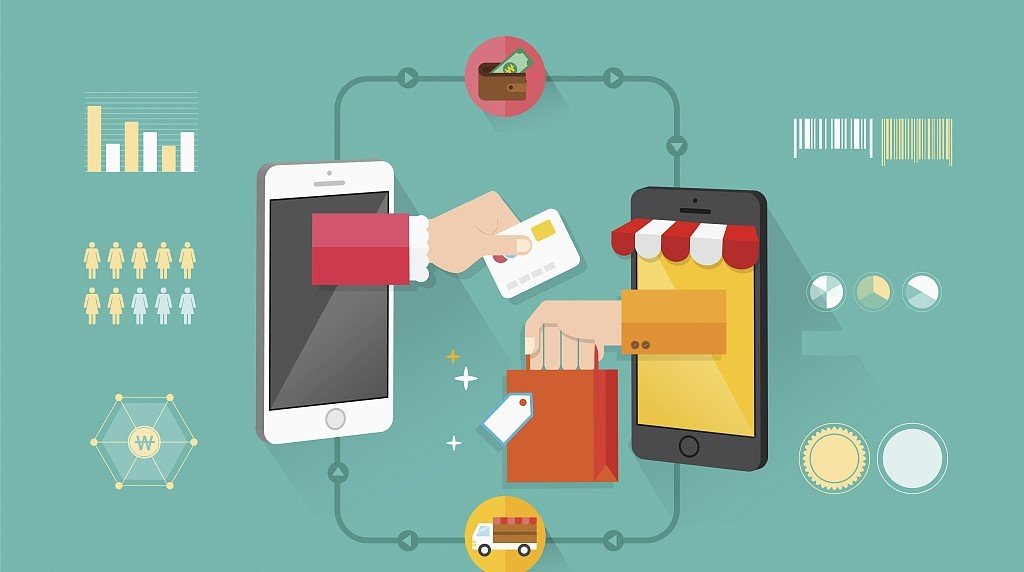 eCommerce is about the buying and selling processes via the Internet (websites or branded apps). Although this model is a tremendous revolutionary step, it is far from perfect due to some shortcomings. In 2020, over 68% of Internet traffic came from mobiles, and there is a higher cart abandonment rate on mobile.
One of the top reasons for this problem is that traditional eCommerce requires too many steps and time, making the customers' journey longer. For example, when they are interested in a product promoted on social media, they have to click on that ad and wait to be redirected to the company's website. Then they have to fulfill the shopping cart, fill in personal details, and credit card information. All of these complicated steps will lead to a risk of buyers abandoning the buying process.
Social commerce allows customers to make a purchase and finish the transaction in fewer steps (typically three), right on the social media platform where they see the product. Undoubtedly, mobile and social commerce are compatible.
What Are Social Commerce Benefits?
As of 2021, Facebook has over 2.8 billion active users, while Instagram has more than 1 billion. These statistics demonstrate social media platforms are lucrative markets for business growth. Moreover, more than 87% of online shoppers stated that social media forms their shopping decisions. So, why not let them make the payment right away on social media instead of redirecting somewhere else?
For businesses that want to be more competitive, they should consolidate social commerce into their sales channels. Undoubtedly, social commerce has brought several benefits to these companies. We have listed some of them below.
Enhance Customer Experience by Removing Friction
As stated previously, social commerce helps online customers to complete their payments more accessible and faster. It eliminates the friction in the buying journey, streamlines the check-out process, and is a crucial key to increasing conversion rates and reducing bounce rates. Therefore, customers can enjoy a seamless shopping experience.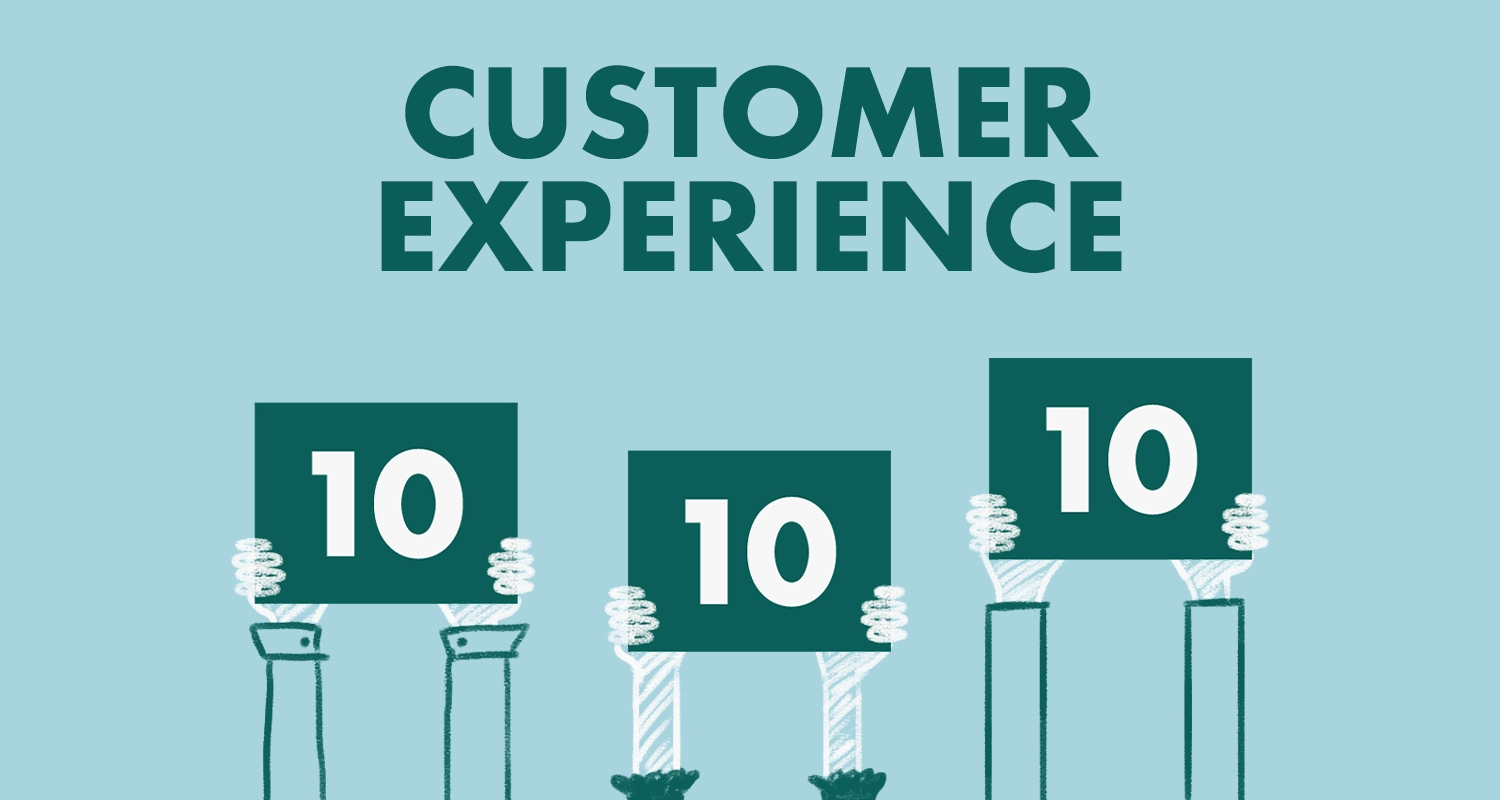 Moreover, fewer clicks mean customers have less confusion about their shopping decisions, which means that they do not have enough time to change their minds.
Present a Prompt Focus Group
Besides providing online buyers with a more straightforward buying process, social commerce also provides an impressive way to collect customer feedback. When your products are displayed on social media, they will be reviewed and discussed by the world. Your customers will leave their feedback to tell you what they do not like and what they like directly. From their responses, you can form your product development decisions.
Moreover, social commerce provides you with transparent data about your customers and gives you the chance to chat with them individually, via comments or messages, to improve customer service and experience.
Make Shopping More Interactive and Drive Authentic Engagement
Different from purchasing from businesses' websites, social commerce is much more interactive. The most robust feature of social commerce is two-way communication, which strengthens your brand by connecting with your audiences. It gives the customers a chance to engage directly with businesses and use social media platforms as an effective and personalized customer assistance channel.
While customers are scrolling through your catalogs, they can easily tag their friends to know those opinions if they are interested in any products. They can also comment or review comments from other buyers to make up their minds. Moreover, thanks to social media word-of-mouth, such as sharing or reposting, engagement will be increased, and your brand will have a wider audience.
Best Platforms for Social Commerce
So far, several social media platforms have tested and implemented social commerce. However, not every channel has done this perfectly. Let's look at the best platforms with social commerce features – Facebook, Instagram, or TikTok and platforms with beta versions – Pinterest, and Snapchat.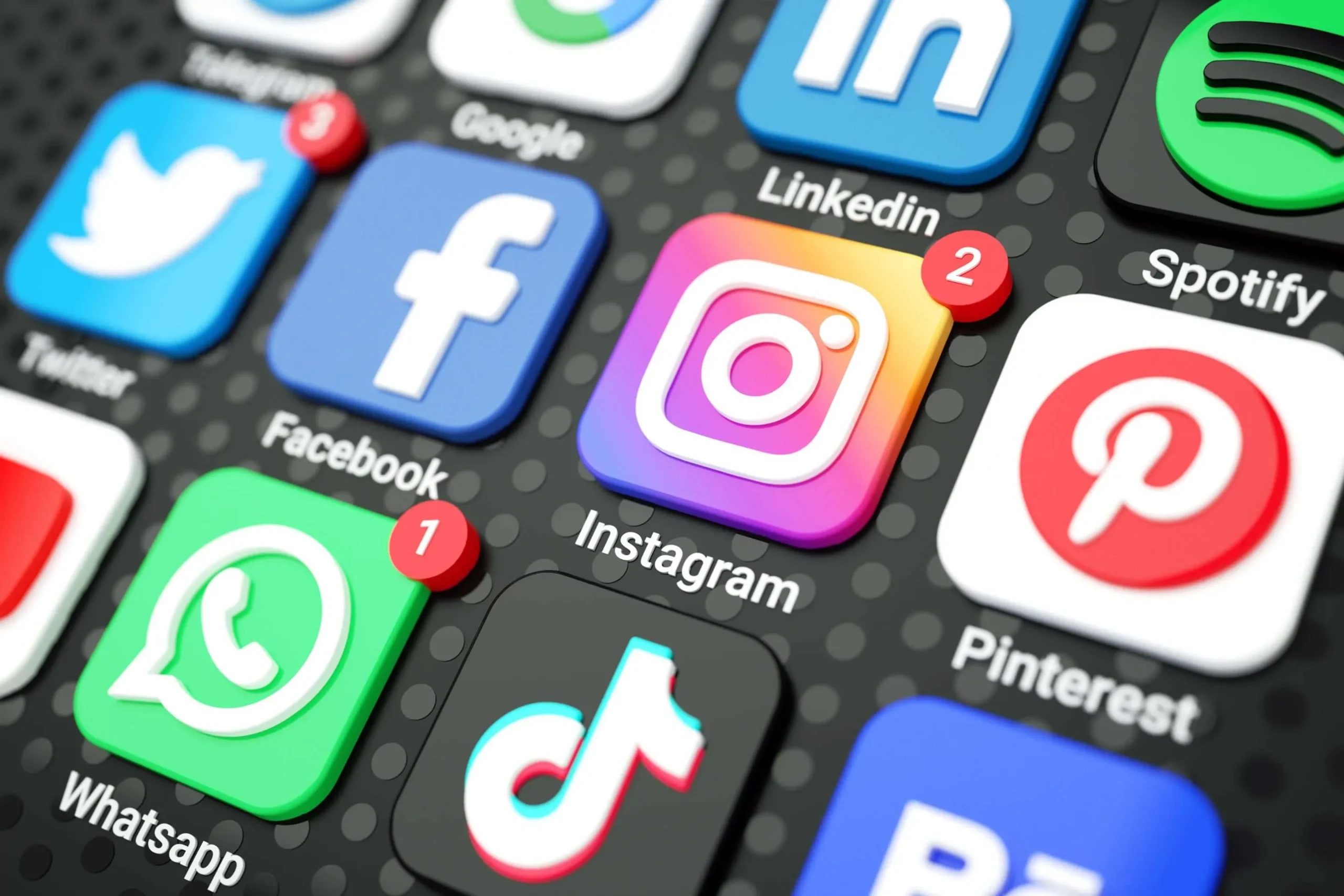 Besides that, you can find out more about other social commerce platforms that can help you boost sales.
Facebook
Apart from Marketplace where users can upload their local products, Facebook launched a social commerce tool of Facebook named Facebook Shops. This feature is totally customizable and free to set up within Facebook business profiles.
In case your eCommerce solution is assisted as an associate platform, your whole inventory list will be synced in seconds. Otherwise, you can upload your products via spreadsheet or create collections from scratch. Moreover, when creating a shop page, you can choose feature collections, and customize the images, fonts, and colors that fit your brand.
Facebook also offers numerous features such as in-app check-outs or direct messaging, etc. Significantly, with Facebook, you can make a test shop to test your customer experience and response.
Instagram
Another platform that is fitted to social commerce is Instagram. Instagram has Shops that allow businesses to customize their storefronts to display products with custom details. If you already have Facebook Shop, Instagram shopping is connected directly. To build a shop, businesses must link their Instagram account to their Facebook profile. Once that's done, they can start uploading products.
At its core, focusing on visual elements, Instagram has much more opportunities to promote creative and visual products. Purchasers can buy any products within the platform through shoppable posts or stories that connect directly to in-app collection pages. In addition, similar to Facebook, buyers can pay in-app via Facebook Pay or on business websites.
One thing to note is that Instagram Shops is only suitable for companies with physical products, not services.
Pinterest
Thanks to the nature of Pinterest with a perfect discovery engine, it is ideal for social commerce 2021. In addition, Pinterest always provides relevant recommendations to customers of shoppable products.
Actually, Pinterest's product pins are not technically social commerce tools, as purchasers still have to redirect to another landing page to make their payment. But it still allows businesses to showcase products on Pinterest Shop. These shoppable posts are precisely like regular pins but have more details such as price and availability.
Snapchat
Currently, Snapchat is testing a new social commerce feature named Brand Profiles, which allows companies to make a product list and sell them in-app. Indeed, in the near future, Snapchat will launch a complete version of Commerce.
Tiktok
TikTok has emerged as one of the best platforms for social commerce, especially for businesses targeting young and future generations like Gen Z. With its massive user base and video-sharing capabilities. It has the potential to become a powerful social commerce platform.
TikTok Shop, the platform's innovative shopping feature, allows merchants, brands, and creators to showcase and sell products directly through in-feed videos, LIVEs, and the product showcase tab. This provides businesses with a unique opportunity to reach their target audience and drive sales.
Merchants benefit from TikTok's qualified traffic, as the visibility of purchases improves the system and brings higher-quality traffic to their shops. The platform also offers a better consumer experience through faster and frictionless checkout, which increases engagement and satisfaction.
Top 5 Social Commerce Trends You Cannot Miss
On account of the popularity of social commerce, several social commerce trends have started to be used and are becoming more and more dominant. Here are only some of them:
The Use of Chatbots and Messaging Apps
According to research, customers tend to make a purchase faster if they feel that their shopping journey is personalized. Therefore, messaging apps, including Facebook Messenger, WhatsApp, etc., have been used recently, allowing real-time conversations.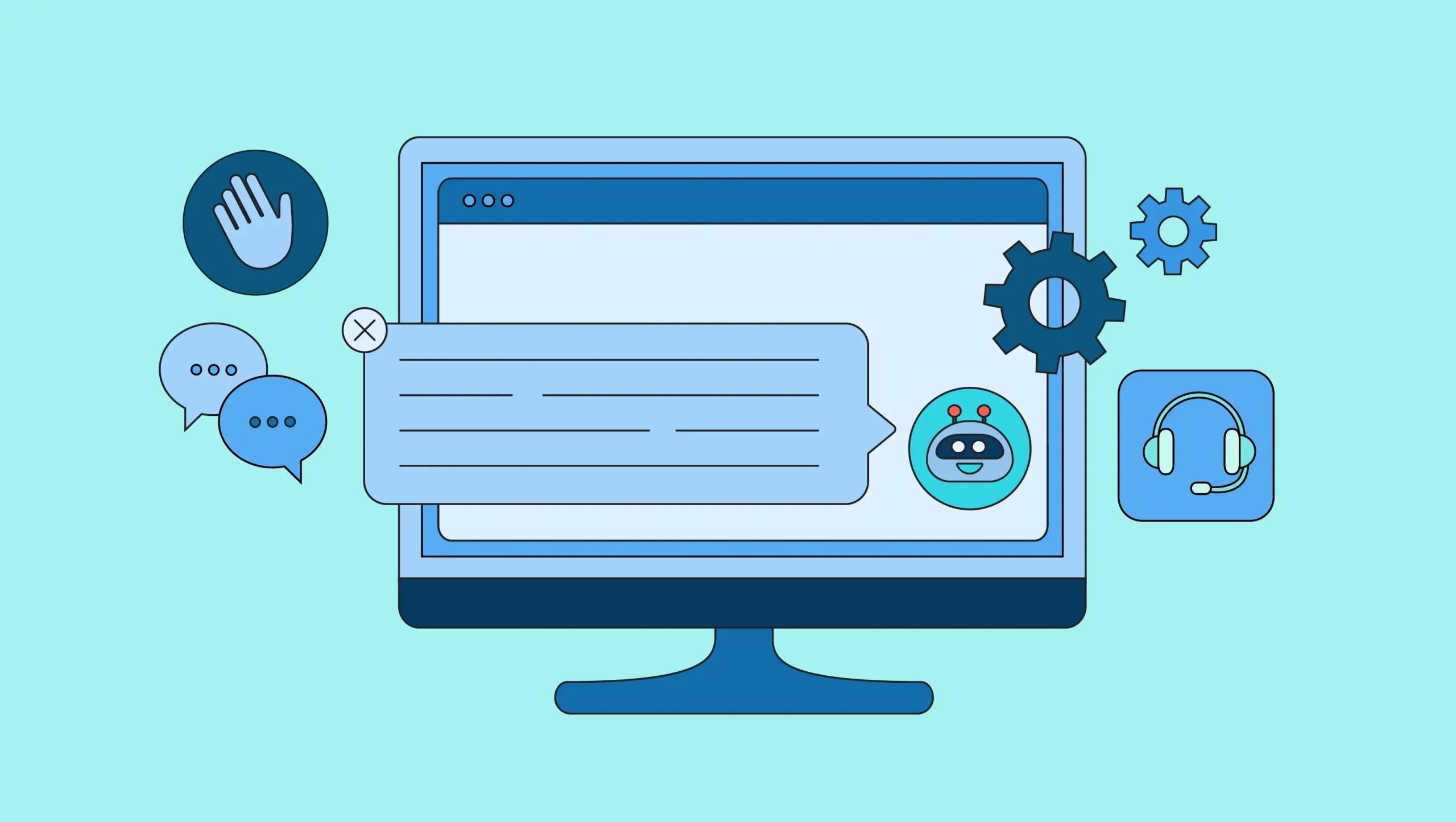 However, these personalized conversations need a lot of human resources and are hard to effectuate at scale. That is precisely where social commerce technology – Chatbots, exerting full power of AI abilities, be taken advantage of. Chatbots can provide natural conversations with customers and answer their questions in no time.
If you own a Magento store, you can take a look at our Facebook Chatbot extension. It allows store owners to integrate Facebook Messenger into their eCommerce site and create a chatbot right in the backend. With this tool, you can display a Facebook Messenger popup on the store front-end to connect with customers automatically via chatbot. Also, your customers can directly place an order right in Messenger without having to visit your website, hence a consistent and seamless buying experience.
Voice Technology Will Be Applied in Social Commerce
Nowadays, we can easily see the dominant voice-based products in smartphones and stand-alone devices, including Google Home, Alexa, etc. To catch up with this trend, 91% of brands have started to invest the integration using voice technology. With social commerce business, there is no exception.
Although the ultimate use of voice in social commerce may still be a couple of years away, generally speaking, social commerce's future is Voice Technology.
Live Streaming Will Gain More Popularity
Although this trend has arisen recently, there is no sign of evaporation in the near future. Many businesses have used live streaming to show their new products in more aspects, provide step-by-step tutorials, or answer customers' questions. Live streaming offers an authentic and interactive experience, which can be combined with social commerce.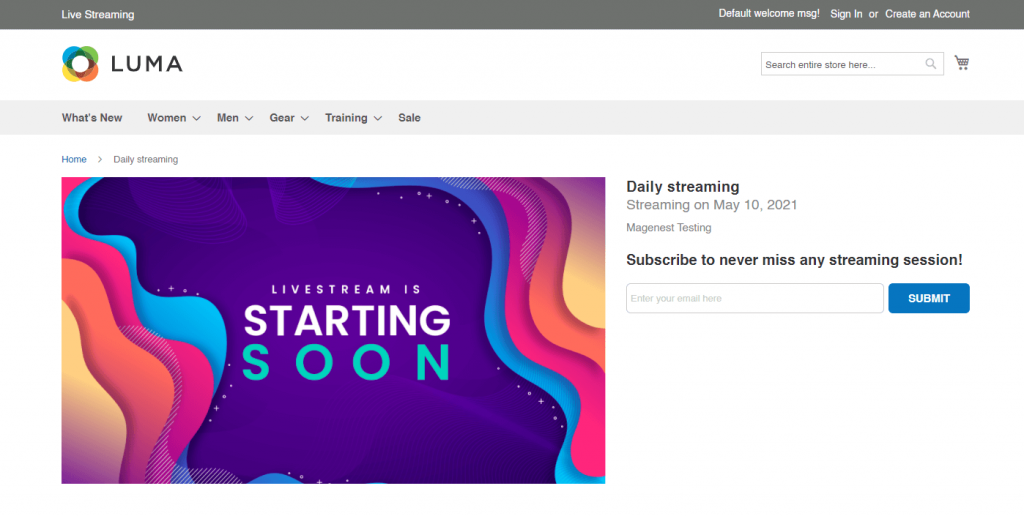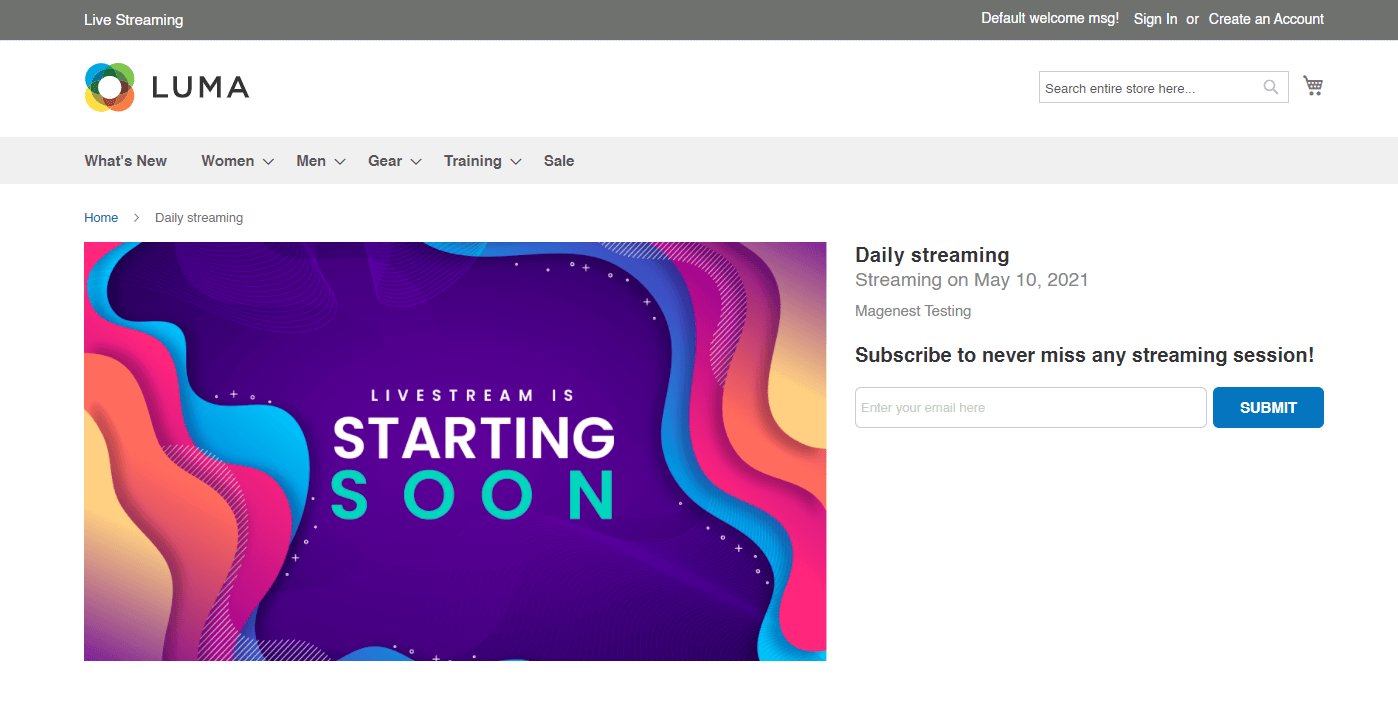 With our Facebook Livestream extension, merchants can easily display Facebook live videos right on their Magento website. This allows customers to directly interact with your brand and purchase products and get promotions immediately during the live streaming sessions. As a result, it helps you boost customer engagement and skyrocket your revenue.
Micro-Influencers – the Outstanding Trend in Social Commerce 2022
Using influencers is one of the most notable marketing trends now. A number of businesses choose an influencer strategy to promote their products; however, this can cost a huge amount of money that not every company can afford.
That is why micro-influencers has emerged and become the best solution for small and medium business. Micro-influencers, those with 10K–100K followers, guarantee a high engagement rate without requiring too much money like Marco or Mega-influencers. You can reduce the risk of spending too much money but gaining unexpected results.
Short and Viral Videos
Everybody knows that video is hot. Viewers can get enough information in only a few seconds instead of reading a blog in 5 minutes. Attractive, fast, concise are the video's characters that make it become a tool any marketers use.
To create an attractive video, you should remember two things: short and viral. Customers don't have the patience to watch a few-minute clip; thus, your videos just lengthen seconds. Besides, it would help if you tried to put outstanding trends at that time into your video. It can help you to appeal to plenty of customers.
Best 5 Social Commerce Strategies for Any Business
Social commerce is on the rise, but how to make the best use of it? Let's read these words and find out your best social commerce strategy that helps you to win customers' hearts and wallets.
Know Your Audiences and Invest in the Right Platform
People use various social channels every day; however, not every business has infinite budgets and resources to spend on all digital advertising. The better you understand your buyers' persona, the quicker you choose the right digital platforms.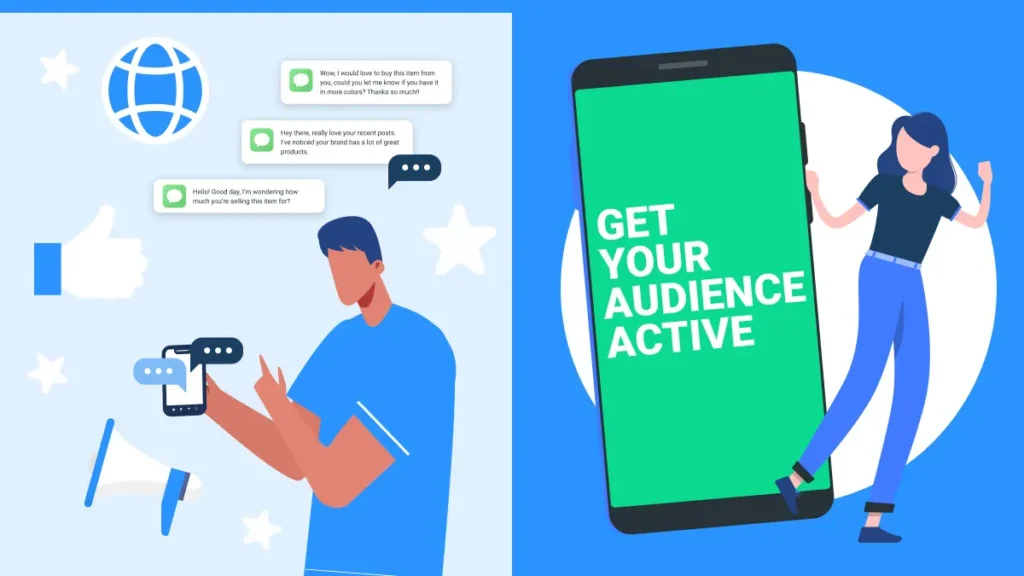 So how do you choose the best social media platform for your business? You may need to answer the following questions: Which social networking site will mesh with your products? Which channels do your target customers often use to browse and share content? For example, customers want to see them on visual platforms such as Instagram or Pinterest for fashion items such as clothes or jewelry.
Create a Seamless Check-out Process
All marketers know that fewer clicks or fewer steps at check-out can lead to higher sales. When customers are scrolling social media feeds, and they know what products they want to buy, there is one thing that no business wants to create. That is the slightest barrier between the moment of awareness and making payment.
Therefore, cutting unnecessary check-out steps is critical. Businesses can integrate features such as Amazon Pay to offer a hassle-free payment process. With this, customers can have a quick purchase and go back to surfing. It does not only help to avoid cart abandonment but also encourages them to repurchase.
Leverage User-Generated Content
User-Generated Content (UGC) is everything customers create that is related to your brand, including reviews, images, videos, etc. Because 92% of buyers trust UGC more than traditional marketing, that is why businesses are more likely to use UGC. This strategy helps companies save money and human resources on curating content, but most importantly, it also supports gaining reliability, credibility, authenticity, reach, and customer insights.
Build a Brand Community
In any industry, especially eCommerce, customers are the core that any business has to drive into. New customers often don't believe much in your business; thus, they read the reviews, news about your products, listen to how social talk about your company, and make decisions based on it. That is why you should build your own community where loyal customers and promoters are in. They will support and protect your brand, promote brand images and recommend you to others. Your community will be larger and stronger, and you will gain more benefits.
Building a brand community is not easy. It takes lots of time and effort, not to mention a thorough grasp of who your target customer is and how your brand can help them. You have to create a consistent brand concept, interact with customers frequently and take care of them.
Keep Consistency Across Channels
If you use multiple platforms for social commerce, it is essential that you have to ensure consistency across these channels. You should have a coherent brand image and message, similar content, and the same customer approach. It can help you avoid making customers confused.
Inspirational Social Commerce Examples
Itzy Ritzy
Itzy Ritzy is a baby brand that focuses on selling baby products such as toys, clothes, etc. They know their target customers are moms, so they use lifestyle marketing to connect with customers.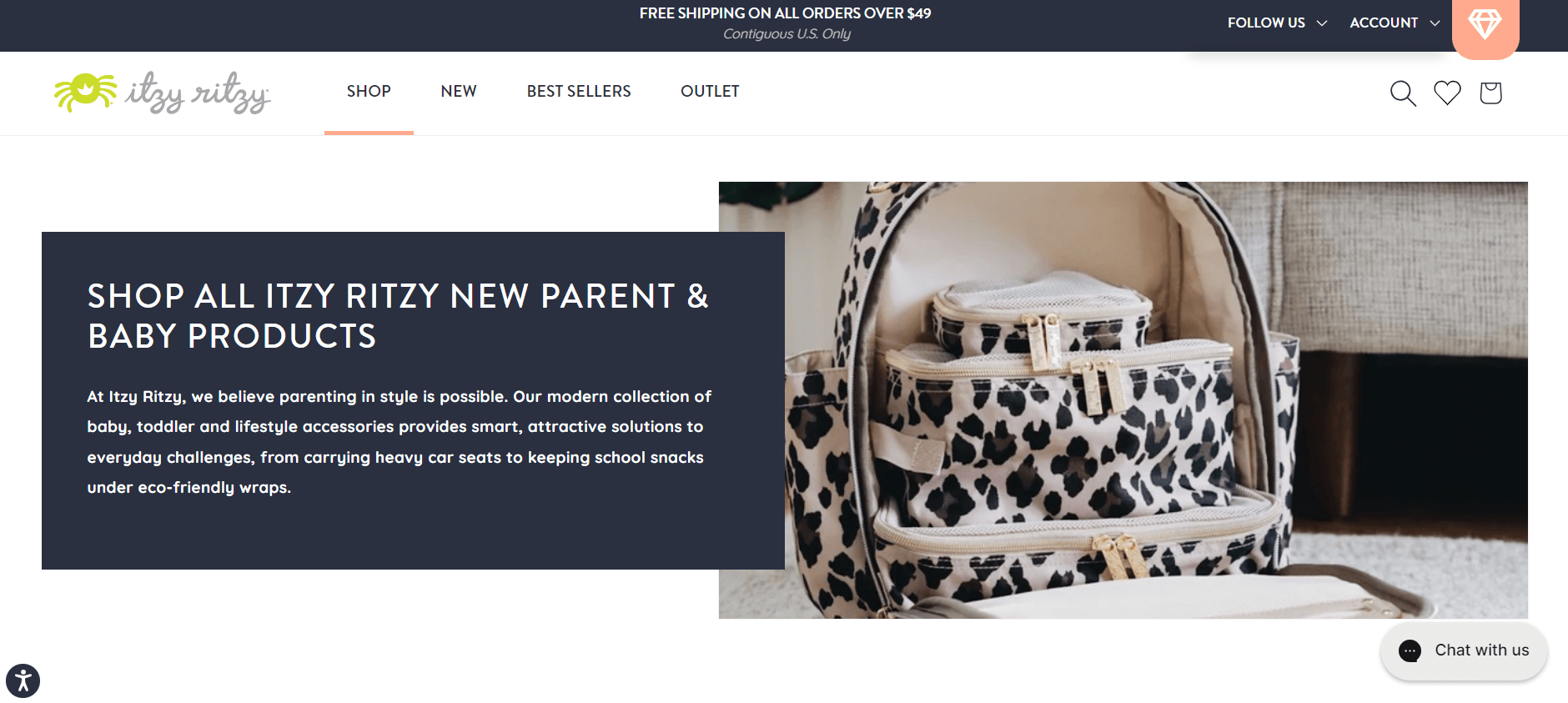 Major every picture of Itzy Ritzy features shoppable products so that customers can shop directly from the photo. Moreover, Itzy Ritzy also has its hashtag for better use of User-generated content.
Sephora
No longer strange to everyone, especially make-up lovers, Sephora is a retailer of beauty and make-up products.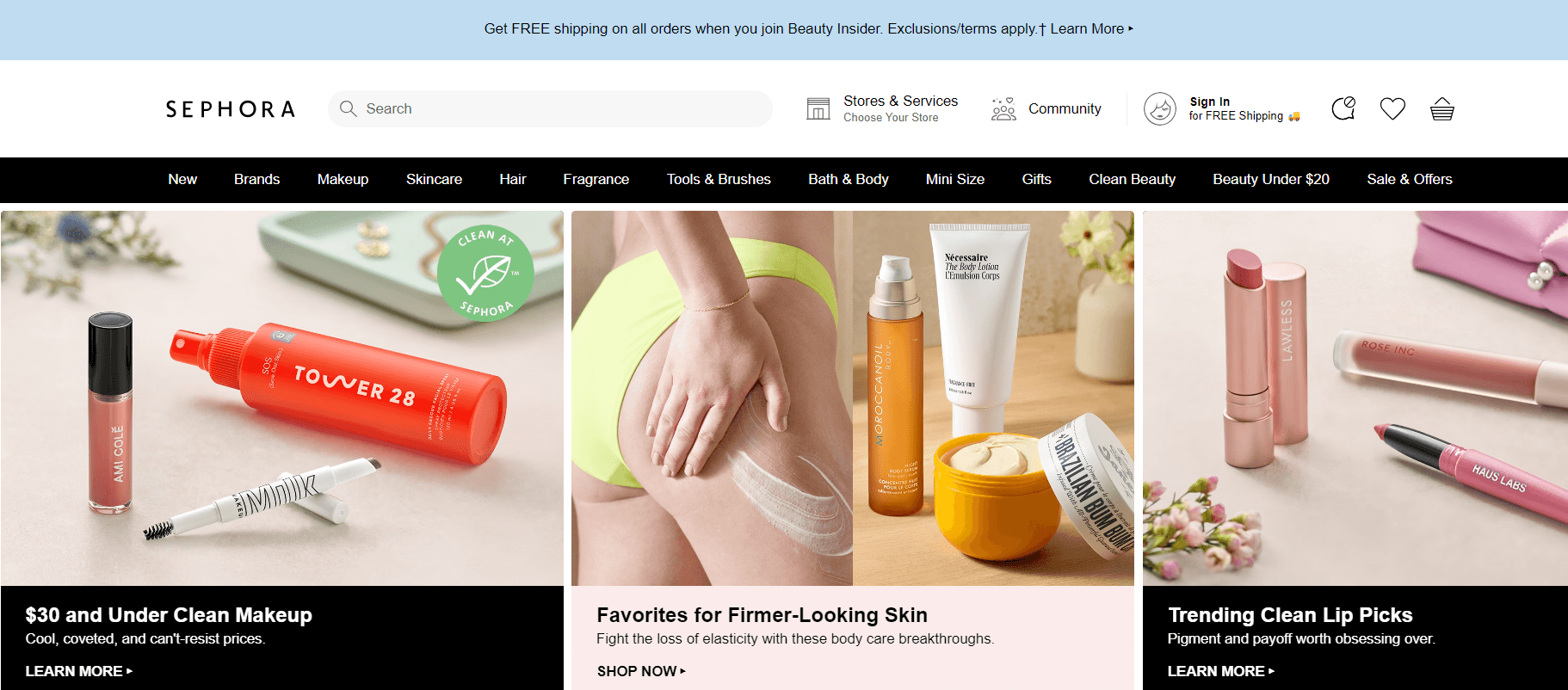 To keep up with the times and trends, Sephora has used social commerce and divided its products into different categories or collections for easier finding.
Shine On
Shine On is a clothing brand located in New Zealand. Shine On has a tab "Shop" on their front page for customers to browse the catalog without leaving Facebook.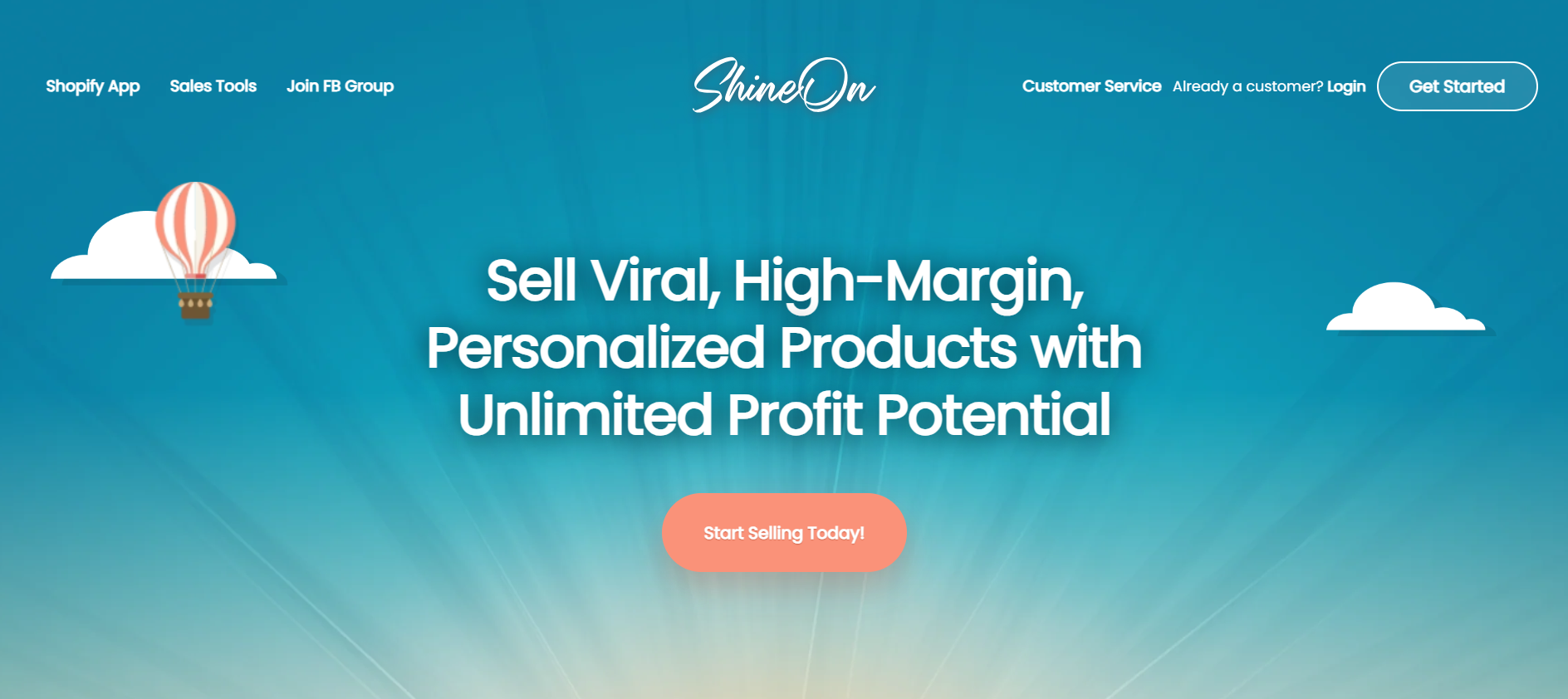 Like any eCommerce store, all product details, including price, specs, and colors, are displayed clearly. Furthermore, they also provide Similar Products so that their shoppers have more choices to choose from.
Final Thought
In a nutshell, the idea of social commerce has been around for quite a long time, but it had impressive utilization among businesses and people all over the world in recent years. Moreover, both social media and eCommerce infiltrate more in our daily lives, so there is no surprise that these two are blending perfectly. Hopefully, after reading this blog, you can broaden your knowledge about social commerce and turn it into an advantage.