As eCommerce becomes an increasingly popular way to do business, more and more companies are looking to create their own eCommerce websites. But with so many different platforms and options available, it can be difficult to know where to start. In this guide, we'll outline the basics of eCommerce website development, and provide tips for creating a successful online store. We'll also highlight some of the most popular eCommerce platforms and discuss their pros and cons. So, whether you're just starting out or you're looking for a refresher course, read on for everything you need to know about creating an effective eCommerce website.
What is eCommerce website development and Why do you need it?
eCommerce website development is the process of creating a website that can be used to sell products or services online. This type of website is different from a standard website in that it has been specifically designed for online sales.
Having a well-developed eCommerce website can bring lots of benefits to your business. First, it can create a professional image for your business and help you stand out from the c of your online store. Furthermore, it can help ensure the success of increasing sales and growing your business. There are several tips you can follow to help ensure the success of your online store. Below is an eCommerce Website Development Guide that can help you develop a professional eCommerce website. Let's take a look.
The different stages of ecommerce website development guide and what to expect
Stage 1: Choosing the best Ecommerce Solution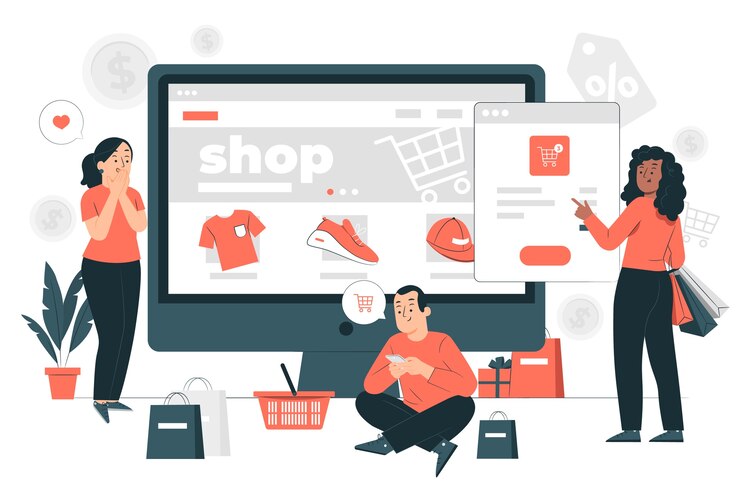 Figure out what you're going to sell and who is your customer
The first step to starting an eCommerce business is deciding what products or services you will offer. This can be tricky, especially if you're not sure what type of products people want to buy online. Do some research and figure out what people are searching for. Once you have an idea of what to sell, you can start creating product listings and designing your store.
Before you start designing your store or adding products, you need to figure out who your target audience is. This will help you determine what type of products to sell, how to market your store, and even what kind of website design to use.
Determine your eCommerce business model
There are many different types of eCommerce businesses models, and you need to choose the one that best suits your products and goals. The three most common eCommerce website models are B2C, C2B, and B2B. Let's take a closer look at each one.
B2C eCommerce stores are those that sell products or services to individual consumers. This is the most common eCommerce model and is perfect for businesses who want to reach a wide audience.
C2B eCommerce stores are those that allow customers to sell products or services to businesses. This type of store is great for businesses who want to source products from other businesses.
B2B eCommerce platforms are those that allow businesses to sell products or services to other businesses. This type of store is perfect for businesses who want to reach a wider audience.. In this article, we'll define each type of eCommerce website and help you decide which one is right for you.
Determine your branding and Mind your eCommerce website development budget
When starting an eCommerce Website Development Store it is important to set up some guidelines for branding. This includes coming up with a name for your store, designing a logo, choosing colors, and deciding on a payment method. All of these things will help customers identify your brand and make it easier for them to purchase from you.
In the early days of your eCommerce store, it is easy to go over budget. So Staying within a budget is important when you're developing your eCommerce store. Revising these budgets can help make sure that everything runs smoothly in later stages. It will also help keep the money flowing in and allow for more of it to go towards shipping costs, customer service, etc., instead of taking up space on shelves with products that don't sell or generating revenue but not profits
Stage 2: Create a user friendly websites design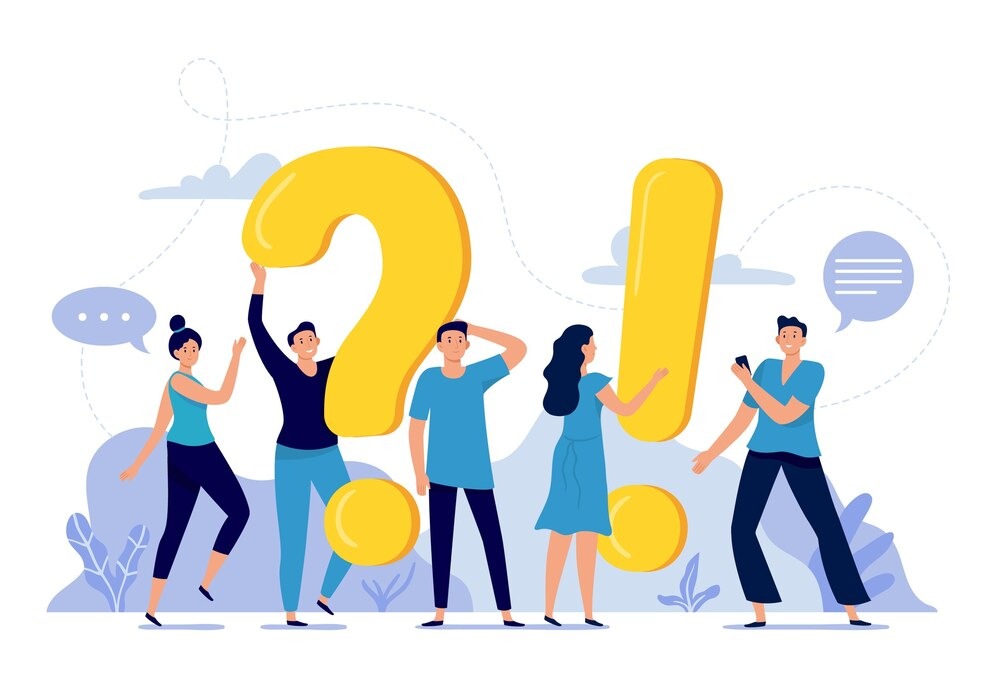 Find the right ecommerce platform
There are many different eCommerce platforms available, and you need to choose one that fits your needs. Make sure to do your research and choose a platform that has all the features you need. Here are some of the most popular platforms in 2020 include:
#1 Magento: Magento is a powerful eCommerce platform that offers a lot of flexibility and freedom for store owners. It offers a lot of features and customizability, and it can be scaled up to meet the needs of large eCommerce stores. However, it can also be quite complex and difficult to use. If you're experienced in web development or have a team of developers available to help you, then Magento may be a good choice for you.
#2 WordPress: WordPress is a popular content management system that can also be used to create eCommerce stores. It's easy to use and requires no coding experience, making it a good choice for small business owners who may not be suitable for larger eCommerce stores.
#3 Shopify: Shopify is a popular eCommerce platform that is easy to use and has a wide variety of features. If you are looking for a simple, easy-to-use platform with a wide range of features, then Shopify is the best option
#4 BigCommerce: Bigcommerce is a platform that was designed specifically for eCommerce stores. It offers a wide range of features and templates, making it a good choice for businesses of all sizes. It's also easy to use and requires no coding experience.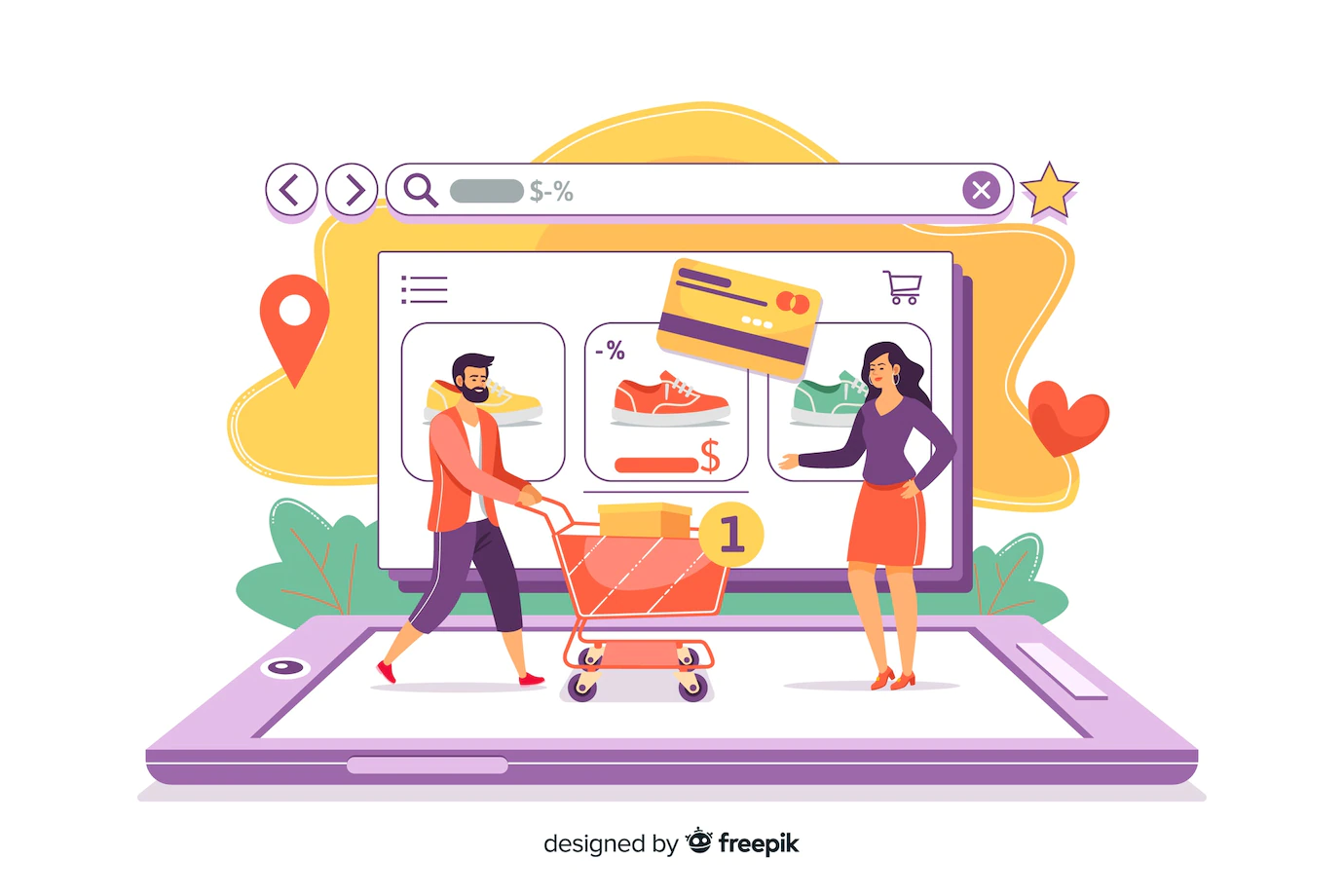 The eCommerce platforms vary in features and benefits. However, there is no single platform that offers all of the best options for your business; so here's what you should take into consideration when choosing between them:
Cost to use: When it comes to choosing an e-commerce platform, cost is one of the top concerns for most small business owners.  In our experience, we've seen that most small business owners had a limited amount to spend when they first got started with an online store so being able to bur provide them with friendly cost plans would be awesome.
Scalability: If you want to be able to grow your business without running into problems with scalability, then make sure that the platform chosen can handle increased traffic as well.
Features: While the features of different platforms are not similar, some provide a more complete set than others. For example, Some provide basic eCommerce functionalities while others have built-in marketing tools like newsletters, abandoned cart emails, and reward programs that can help you to stay up with the latest deals your customers want. The more unique functions a particular platform offers will allow for greater business growth without any additional integrations being required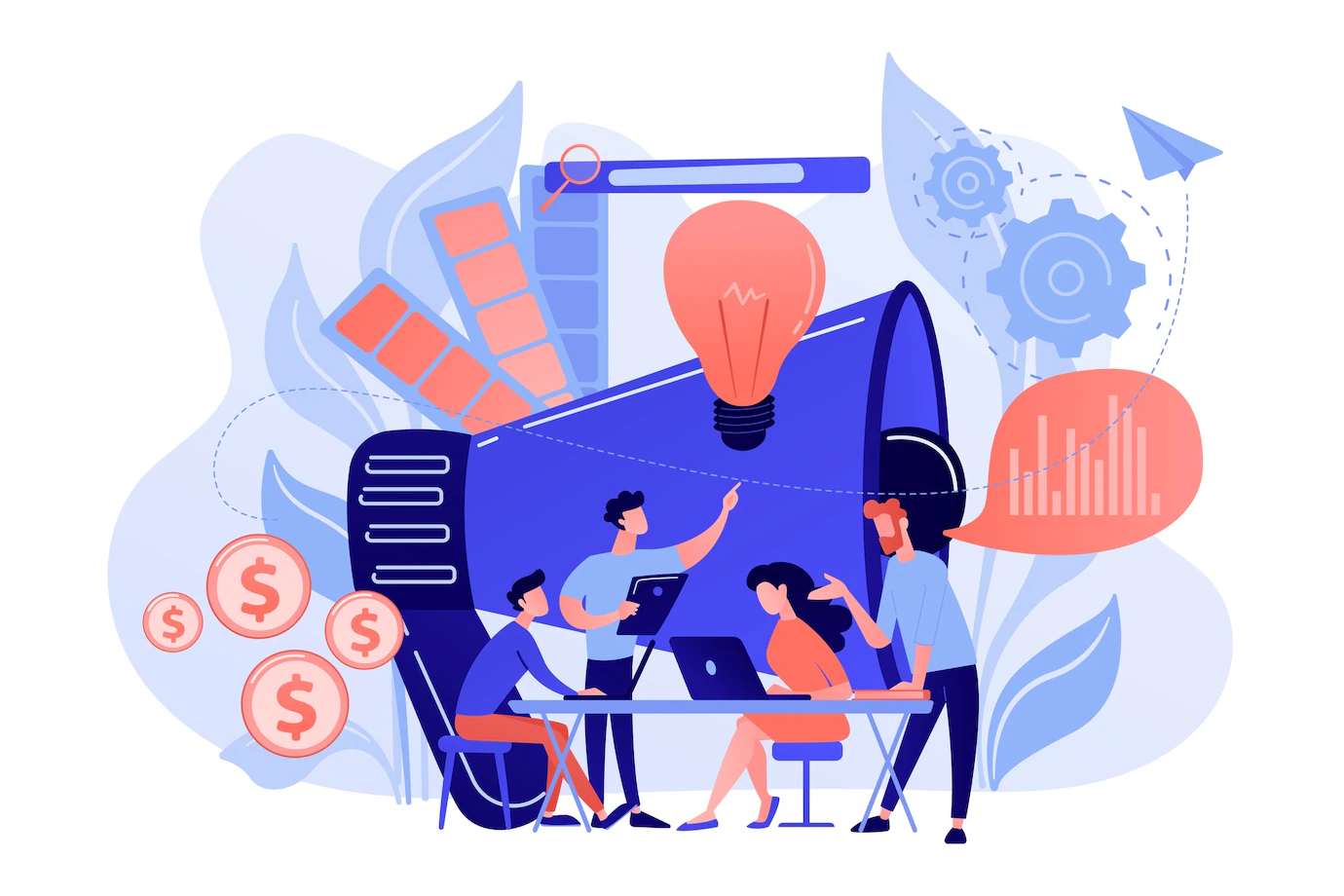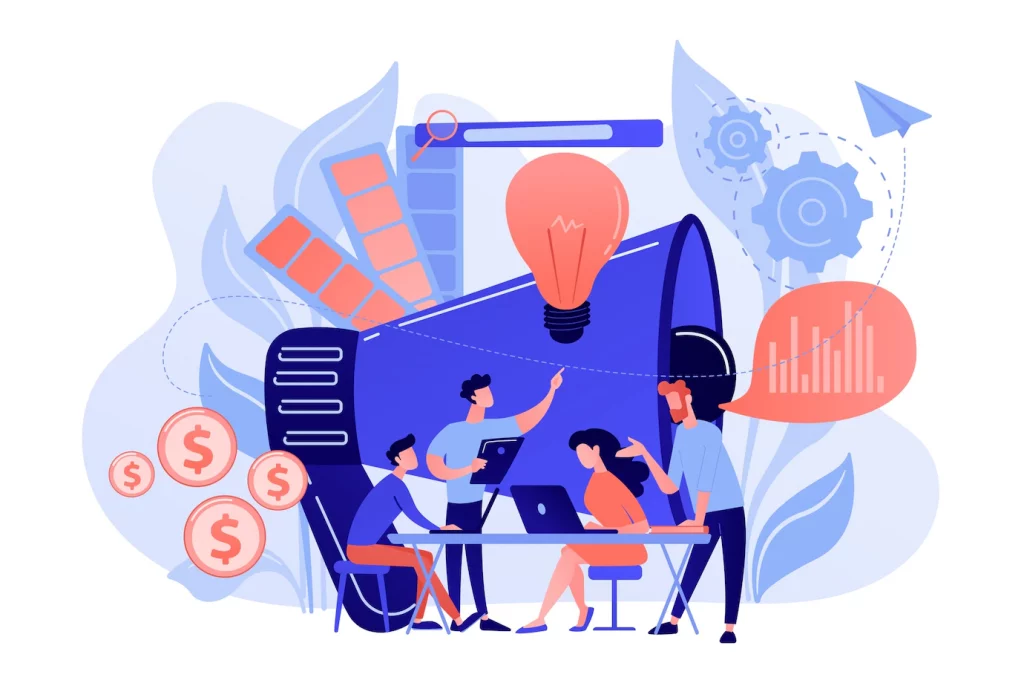 Hire An Ecommerce Website Development Agency
When it comes to eCommerce website development, there are a lot of different factors to take into account. You need to make sure that your eCommerce site is designed in a way that is both user-friendly and attractive to potential customers. In addition, you need to make sure that your eCommerce platform is capable of handling the necessary transactions and security requirements. All of this can be a lot of work, especially if you're not familiar with web development or coding yourself. That's where an eCommerce website development agency can come in handy. They will be able to take care of all the technical aspects of eCommerce website design and development, allowing you to focus on other aspects of your business.
Cost of hiring an eCommerce website development agency
When it comes to hiring an eCommerce website development agency, the cost is always a factor to consider. But what are the actual costs associated with this decision? And how can you be sure you're getting good value for your money? To get a better idea of the cost of hiring an eCommerce website development agency, let's take a look at some of the factors that will influence the final price.
First, the size and complexity of your project will play a role in how much you'll end up paying. Development agencies typically charge by the hour, so bigger and more complicated projects will naturally cost more.
Another important factor to consider is the level of experience and expertise of the agency you're working with. Top-tier agencies typically charge more than their less experienced counterparts, but you can be assured that you're getting a team of experts who know how to get the job done right.
Finally, it's important to remember that not all agencies are created equal. When comparing quotes, be sure to ask about things like project management and quality assurance processes to ensure you're getting the most value for your money.
Tips for sourcing and hiring offshore eCommerce website agency
But with so many eCommerce website development agencies out there, how do you know which one is right for you? Here are a few tips for sourcing and hiring an eCommerce website development agency. By following these tips, you should be able to find and hire an eCommerce website development agency that is perfect for your business.
Do your research
Before you even begin contacting eCommerce website development agencies, it's important to do your research and have a clear idea of what you want your eCommerce site to look like. This will help you narrow down your options and make it easier to compare different agencies.
Ask for referrals
When it comes to finding a good eCommerce website development agency, referrals are always a good place to start. Ask your business contacts, friends, or family members if they have any recommendations.
Look for experience
When it comes to eCommerce website development, experience is key. Make sure to choose an agency that has a lot of experience in designing and developing eCommerce websites. This will ensure that your site is in good hands.
Check out their portfolio
A good eCommerce website development agency will have a portfolio of their past work available on their website. Take some time to browse through their portfolio and see if their style matches what you're looking for.
Read reviews
Finally, don't forget to read online reviews before making your final decision. This will give you a good idea of what other people's experiences have been with the agency you're considering hiring.
Stage 3: Providing the best online shopping experience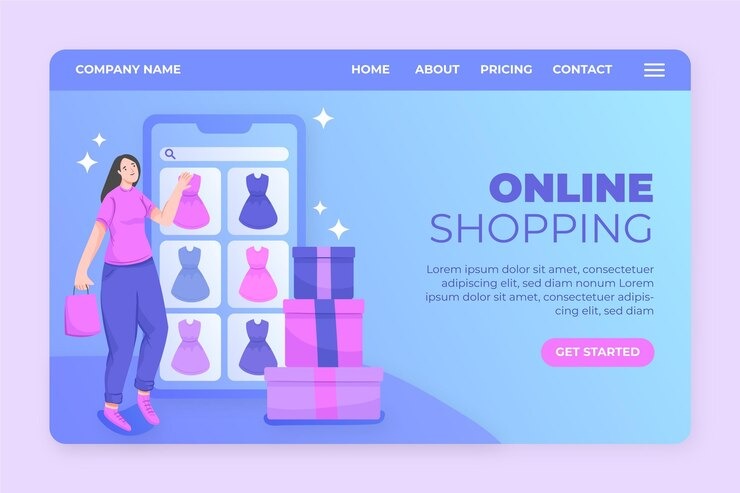 When it comes to online shopping, the experience that a customer has is very important. If they have a bad experience, they are likely to not return, and may even tell others not to shop with you. This is why it is important for eCommerce websites to focus on providing the best online shopping experience possible.
There are many things that go into making a great online shopping experience. The first thing to consider is the quality of the content on your website. Make sure that all of the information is correct and up-to-date, and that the pages load quickly. it's important to make sure that the website is easy to navigate. Customers should be able to find what they're looking for quickly and easily, without having to search through a lot of clutter.
One of the most important is to ensure that all of the payment options are integrated in a user-friendly way. This means that customers can pay quickly and easily without having to jump through hoops.
Another important aspect of the online shopping experience is security. Customers need to feel safe when entering their payment information, and they should not have to worry about their data being compromised. Make sure that your website is using secure payment processing, and that your checkout process is smooth and easy to use.
Finally, it is important to offer multiple customer support options. Not everyone prefers to communicate via email or chat, so make sure that you have a telephone line as well. This will ensure that everyone can get the help they need when shopping on your website.
Stage 4: Test & Launching your Ecommerce Platform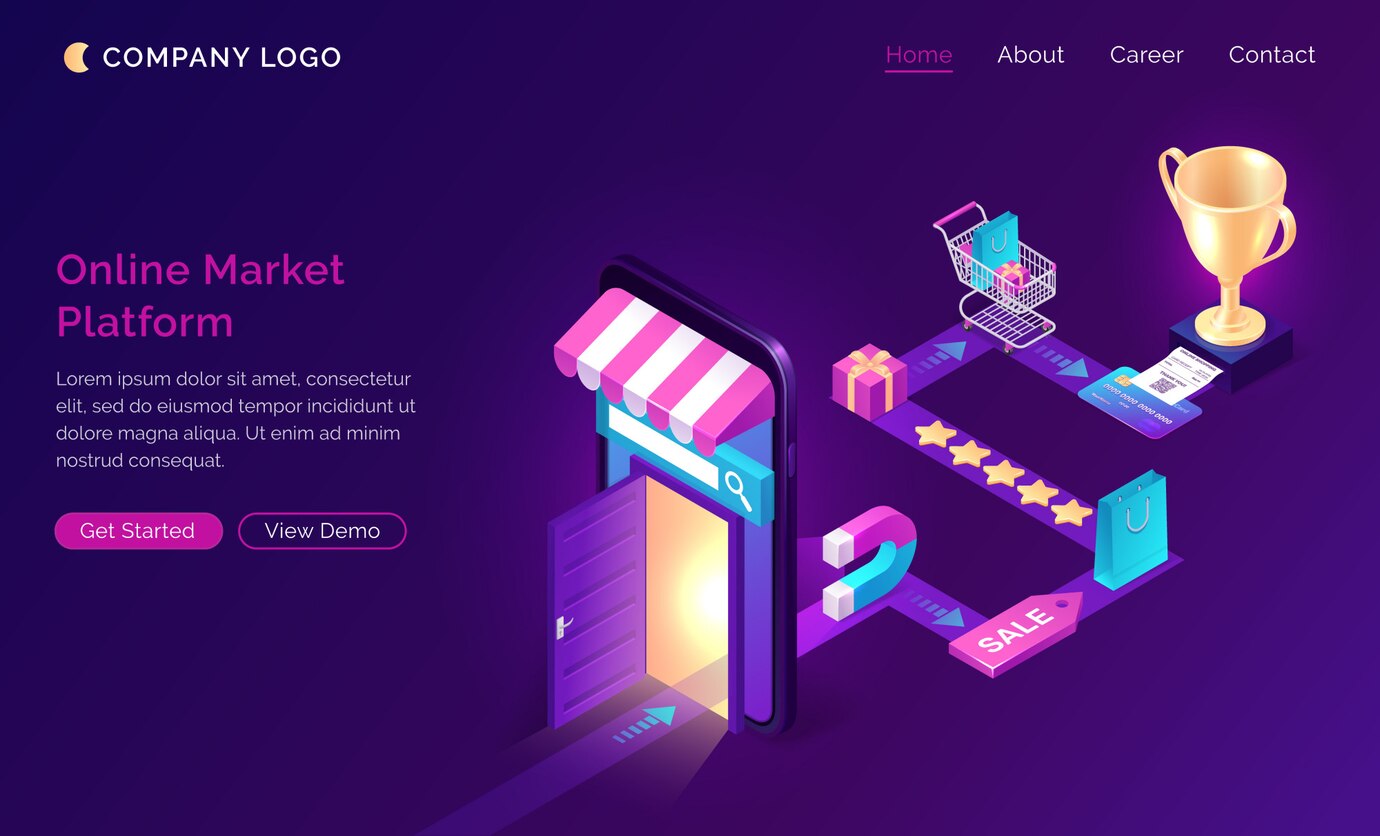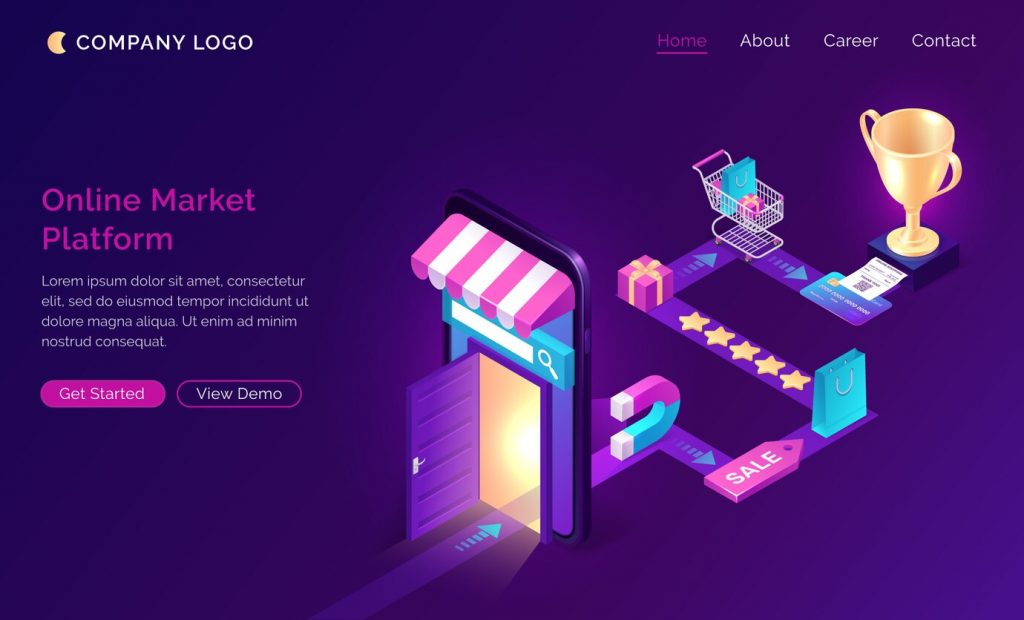 The next phase of your eCommerce website development journey is testing all components and features to ensure a smooth and successful launch. Make sure to test all components and features, including your checkout process, payment gateways, and order management system.
If you're using a hosted platform, such as Shopify or BigCommerce, they will provide comprehensive testing tools. However, if you're using a custom-built platform, you'll need to create your own testing plan.
Once you've tested your site and it's ready for launch, make sure to notify your customers and let them know about the new changes. You can also promote your new website on social media and other channels.
If you need help with your eCommerce website development, contact us today. We specialize in custom-built platforms and can help you get your store up and running in no time.
>> Read more: Ultimate eCommerce website development checklist
Stage 5: Promoting your online store
Once your website is up and running, it's important to start marketing your brand. This can include creating social media profiles, writing blog posts, and doing email marketing. By marketing your brand correctly, you can attract more customers and increase sales. There are a variety of ways to do this, and the most effective approach depends on your products and your target audience.
Content marketing
One key element of promoting your online store is content marketing. This involves creating content. This involves optimizing your website and web pages so that they rank higher in the search engine).nt – such as blog posts, articles, or social media updates – that is relevant to your target audience and that promote your products. This content can help you attract new customers, and it can also help you keep existing customers engaged with your brand.
Search engine optimization
Another important element of promoting your online store is search engine optimization (SEO). This involves optimizing your website and web pages so that they rank higher in search engine results pages (SERPs), which means that more people will see them when they are searching for products or services like yours. There are a variety of techniques you can use to improve your SEO, and it's important to continually tweak and update your approach as search engines change their algorithms.
Email newsletters and promotional sequenced campaigns
In addition to content marketing and SEO, you can also promote your online store through email newsletters and promotional sequenced campaigns. These tools can help you keep in touch with your customers, remind them about your products, and encourage them to make purchases. You can include descriptions of new products, images, and special offers in your newsletters, and you can also track how many people open and click through them. This helps you to determine which content is the most appealing to your customers and helps you to fine-tune your marketing efforts. In addition, you can also offer sales discounts and coupons to loyal customers as a way of thanking them for their business.
Running online ads
Finally, you can promote your online store by running online ads. These are text or image ads that appear on websites or in apps, and they provide a great way to reach out to people who are interested in your products. You can target your ads to specific audiences based on demographics such as age, gender, and location, and you can also choose which keywords you want them to target. This helps you to ensure that your ads are seen by the right people and that they generate the most traffic for your store.
By using a variety of promotional techniques, you can help your online store to stand out from the competition and attract more customers. Try out a few different strategies and see what works best for you and your products. Promoting your online store can be a lot of work, but it's worth it when you see the results in increased sales and customer loyalty.
Stage 6: Evaluating your Ecommerce business performance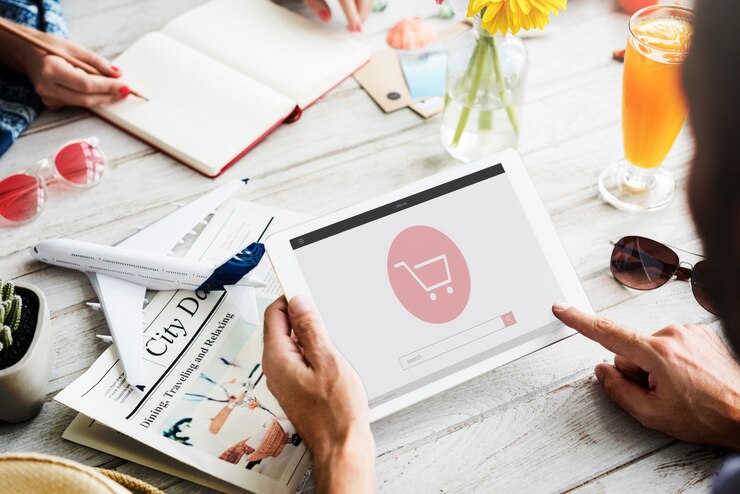 Once your store is up and running, it's important to track your performance and make changes as needed. This can include tracking sales, analyzing website traffic, and testing different marketing campaigns. By evaluating your business performance, you can make sure your eCommerce Website Development store is successful.
Firstly, Tracking sales is essential for understanding whether your business is growing or not. Using a tool like Google Analytics or Shopify's built-in analytics can help you see which products are selling well, and which ones aren't. If a certain product isn't performing well, you might want to consider removing it from your inventory.
Analyzing website traffic can also be helpful in understanding how your business is doing. By looking at which pages are getting the most traffic and which ones aren't, you can get a sense of what people are interested in. If there's a page on your site that isn't getting many views, you might want to consider revamping it or removing it altogether.
Finally, Testing different marketing campaigns is another great way to evaluate your eCommerce business performance. By seeing which campaigns are bringing in the most traffic and sales, you can focus your efforts on those and improve them. Conversely, by seeing which campaigns aren't working, you can abandon them and save yourself some time and money.
The Best Ecommerce Platform For eCommerce Web Development
An introduction to Magento
Magento is an open-source eCommerce platform that offers online merchants a high degree of flexibility and control over the look, content, and functionality of their eCommerce store. Magento is one of the most popular eCommerce platforms on the web today, powering more than 250,000 stores worldwide.
Magenest – Trusted Magento eCommerce Development Company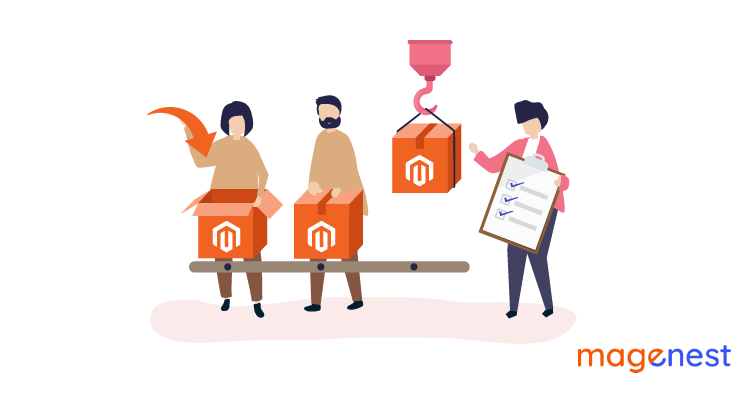 Magenest is one of the leading e-commerce developers in this industry, delivering innovative business and technology solutions to customers all over the world. The company was founded with a vision for providing top-quality service that can be trusted by everyone.
Magenest is Magento's outstanding partner with its team of certified industry experts and technology architects. The comprehensive eCommerce solution package offered by Magenest comprises of:
Magento Integrations.
Post-launch Service.
Advisory.
Design.
Digital Marketing
With the customer-center point of view in mind, Magenest commits to bringing customers' best solutions and services. The company has worked with global firms for nearly 7 years as it develops new products for them such as Heineken or Trung Nguyen Group among others; besides providing Magento extensions they also help develop Odoo customizations which can be used by businesses across multiple industries including retail (eBay).
In conclusion
As an online store owner, you know that developing and building an eCommerce website is no easy task. But if you want to stay ahead of your competition and create a website that is visually appealing and user-friendly, then you should consider using some (or all) of these trends. Keep in mind that website development is an ever-evolving process, so it's important to continuously update your site to keep up with changing trends and technologies. Take a look at our eCom development services if you want more information about how we can help you create a stunning eCommerce website that drives sales and conversions.