With the development of eCommerce, there are dozens of enterprises taking chances and starting their online stores. To succeed in such a rat race, they need to hire the best eCommerce website development company that meets their requirements and creates engaging sites. The best eCommerce developers, customer-driven service, affordable price, and optimal progress are must-have factors of trustworthy outsourcing partners.
Among tons of agencies, it is not easy to choose the best one. To help you pick up an appropriate team, we will suggest the top 10 development enterprises that probably satisfy you.
1. The benefit of hiring the best eCommerce website development company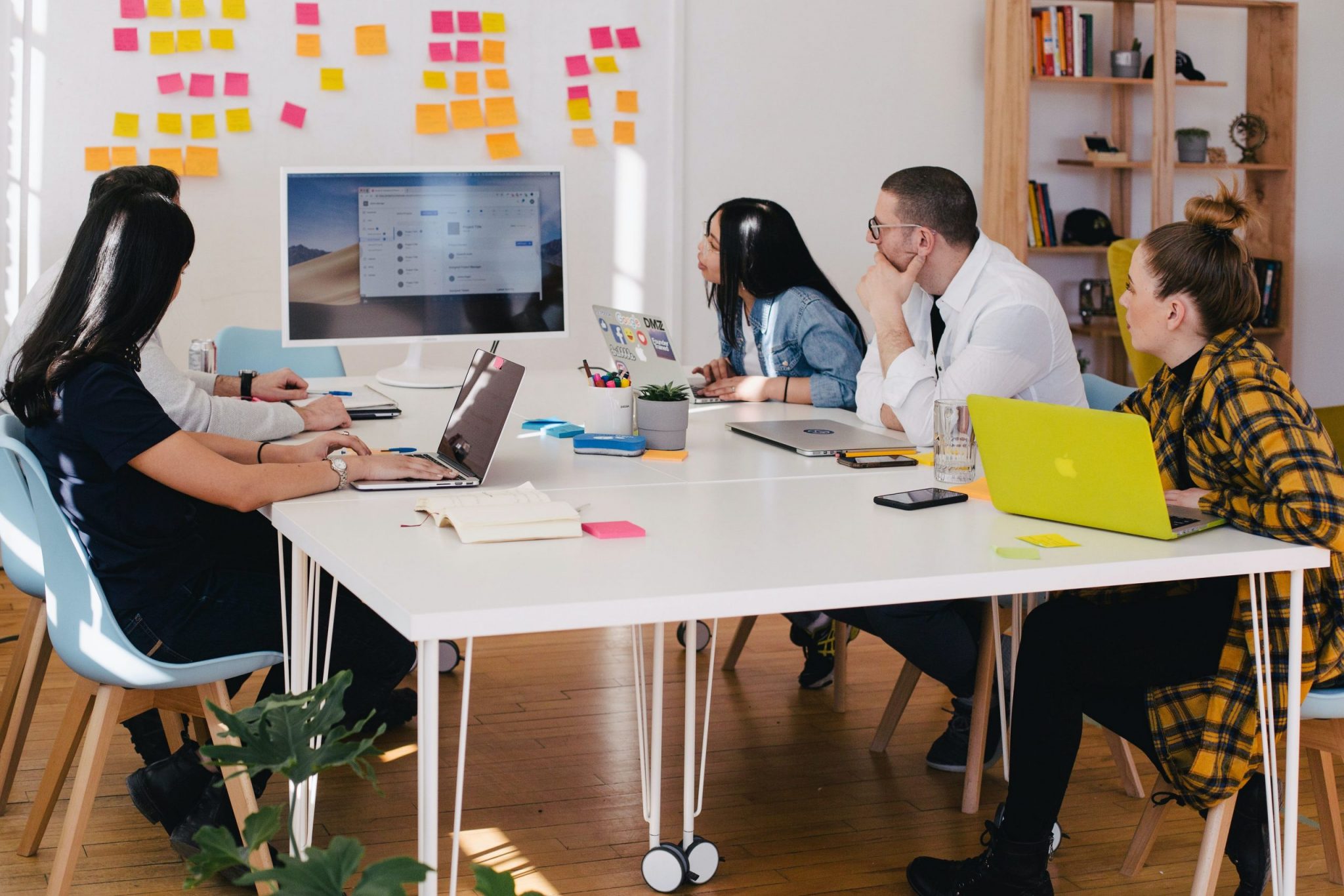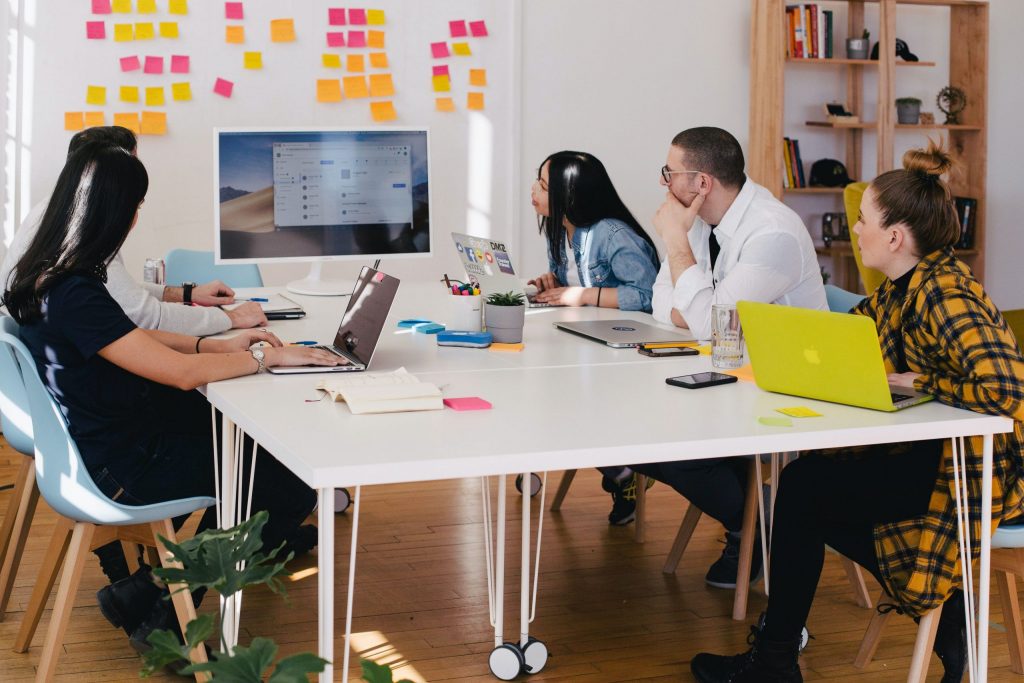 Focus on your core
Instead of doing all things in your eCommerce enterprise, you just focus on core activities relating to the operation, sales, marketing, and others to grow your business. You can assign non-core activities like building your website to the development team. With seasoned and profound knowledge, experts in development teams will help you to deal with issues that require coding and technology knowledge.
Enhance effectivity
The outsourced development company specializes in the tech field, with optimal operational processes and policies that make sure your project is accomplished perfectly and quickly. With seasoned skills and profound knowledge, the development team will give you the best result that can satisfy you. This efficiency helps you increase speed to market and keep pace with competitors as soon as possible.
A cost-saving solution
If your site is built with proficient expertise, you can avoid some risks leading to huge expenses in the future. Moreover, some development partners maintain your website for free at a time; even if your site has any problems, they can assist you in fixing errors for a little fee.
Hiring local staff in industrialized nations may be quite expensive for organizations, considering recruiting, social benefits, and compensation. Thus, the solution is to choose a foreign partner from other regions that have a lower cost of living, hence cheaper labor.
Reduce risk
If your website is unsatisfactory or even low-quality, you will face risks of lower sales. That is why you need an excellent development team to help you design and build your site. Moreover, a skilled and trustworthy eCommerce partner would have a track record of successfully managing major projects in any industry. Thus, they can anticipate and detect possible dangers to the site like credit card fraud, and information security and give you the optimal solution to avoid and deal with this problem.
A time-saving solution
The outsourcing development team has diverse skills to handle large-scale projects, solve problems quickly and execute all activities professionally. They have an optimal working process and method to carry out a project on different scales. Thereby, your project will be finished on time with the best result.
2. How to find the best eCommerce website development company?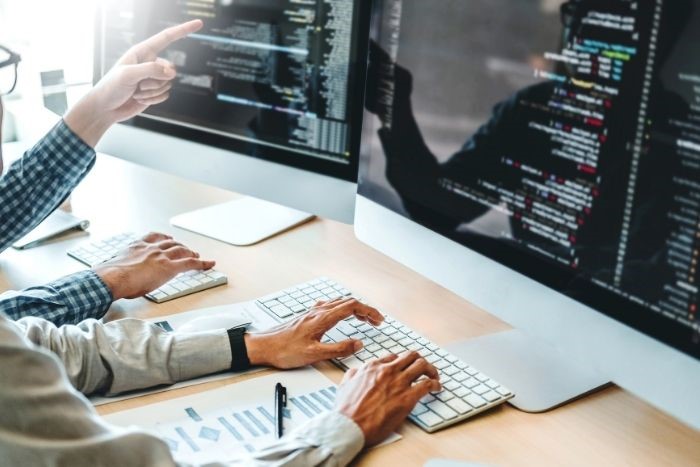 Define your budget
The cost of hiring offshore developers is an important factor that directly affects your decision. However, it is frequently a stumbling block for any business. Some development firms provide low-cost services, yet their products are subpar. The amount of money you spend is compatible with your website's quality. If you want to save money, you should determine the amount of your starting capital and retain the key characteristics. If your company grows, you may modify your website and add new functions in the future.
>> Read more: How much does an eCommerce website cost?
Clarify your requirement
You must first define the issues and needs that developers will face before you begin finding out a suitable outsourcing development team. The next step is to figure out what your project's goals are and how you'll assess its success. It would help if you made an outline for your project that covers four primary parts: project requirements, performance measurement, possible issues, and other project-related items.
Define the location of the development team
There are dozens of outsourcing partners from different countries; thus, you have to decide where you will hire a development team. There is not too much difference in costs and infrastructure among companies in the same countries. You can define the location of development teams based on your budget and technological requirement. Besides, you should notice factors like timezone, employee ability and data security too. Because of the cheaper cost, competent teams, and expanding infrastructure, Asian development firms may be a good fit for you.
Check their portfolio and customer reviews
Checking previous projects of outsourcing partners you choose can help you identify whether companies are good or not. Their portfolio contains all information about their projects, so it is easy for you to read.
One thing you should remember is that outsourcing partners accomplished at least one project similar to yours (about size, industry, requirement, and others). This can make sure that they have abilities to take over your project. Don't forget customer reviews! They are a reliable source assisting you to evaluate the agency's service quality.
Pick your best eCommerce website development company
After considering your choices carefully, you will find the best eCommerce website development company for you. Their portfolios and reviews are great, but not sure that their working process is effective. That is why you have to research information about partners you pick up on some sources, like Linkedin, to understand how they work and define what company is really trustworthy.
3. Best eCommerce website development company: Top 10 agencies
To help you choose the best eCommerce website development company, we will give you the top 9 outstanding outsourcing partners. These development teams focus on business solutions and mainly work with eCommerce clients. They deeply understand how clients need to build an eCommerce site and a solution for your website to gain more sales.
Magenest – the best eCommerce website development company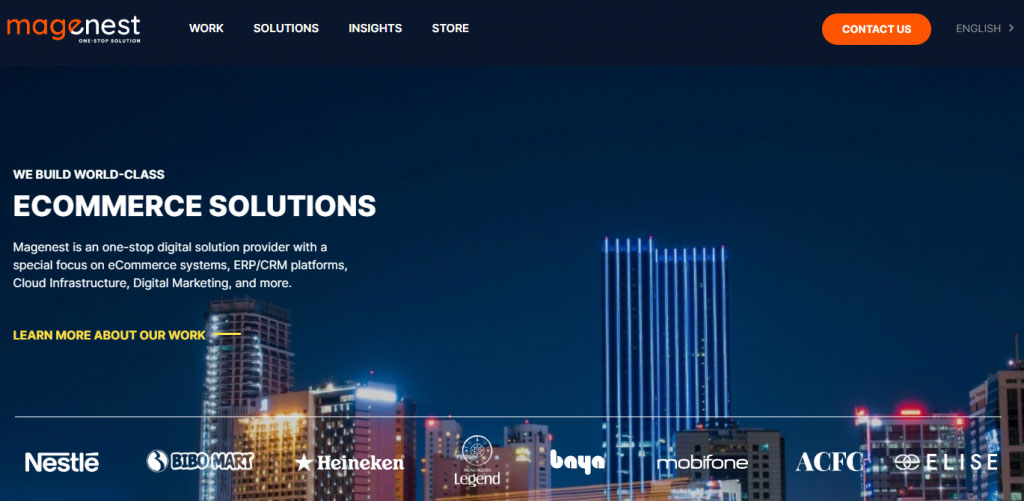 Founded in 2015, Magenest is the best eCommerce development company that accomplished over 100 projects in 130 countries and territories all over the world. We have been recognized as a leading business Solution Partner of Magento in the APAC area. Magenest has the best eCommerce developers with creative eyes, seasoned knowledge, and virtuoso skills. There are 38 developers achieving Magento 2 certification.
Magenest has an impressive portfolio. We have taken care of Magento projects for clients in various industries such as FMCG, distribution, finance, fashion, and more. That is why we really understand clients' problems and know how to solve them effectively.
With high-level English proficiency and profound technical knowledge, Account Managers can understand clients' needs and transmit your requirements to the development team clearly. Moreover, Magenest uses an ERP system, Odoo, to optimize the working process, keep track of projects' progress, and assures that your project will be accomplished in a timely manner.
Our service will not disappoint you because of our well-trained workforce and customer-driven attitude. There are some adding services for any client, including installation, maintenance, and updating, that assure your website will be perfect and ready to use.
Magenest has a Magento extensions store having diverse, extensive functions that you can add to your site and make your online store engaging. If you use WooCommerce or Shopify but want to switch to the Magento platform, Magenest not only migrates these eCommerce platforms to Magento 2 but also keeps all of your data safe. Take a look at our total eCommerce services to see how we can help your business thrive.
Onilab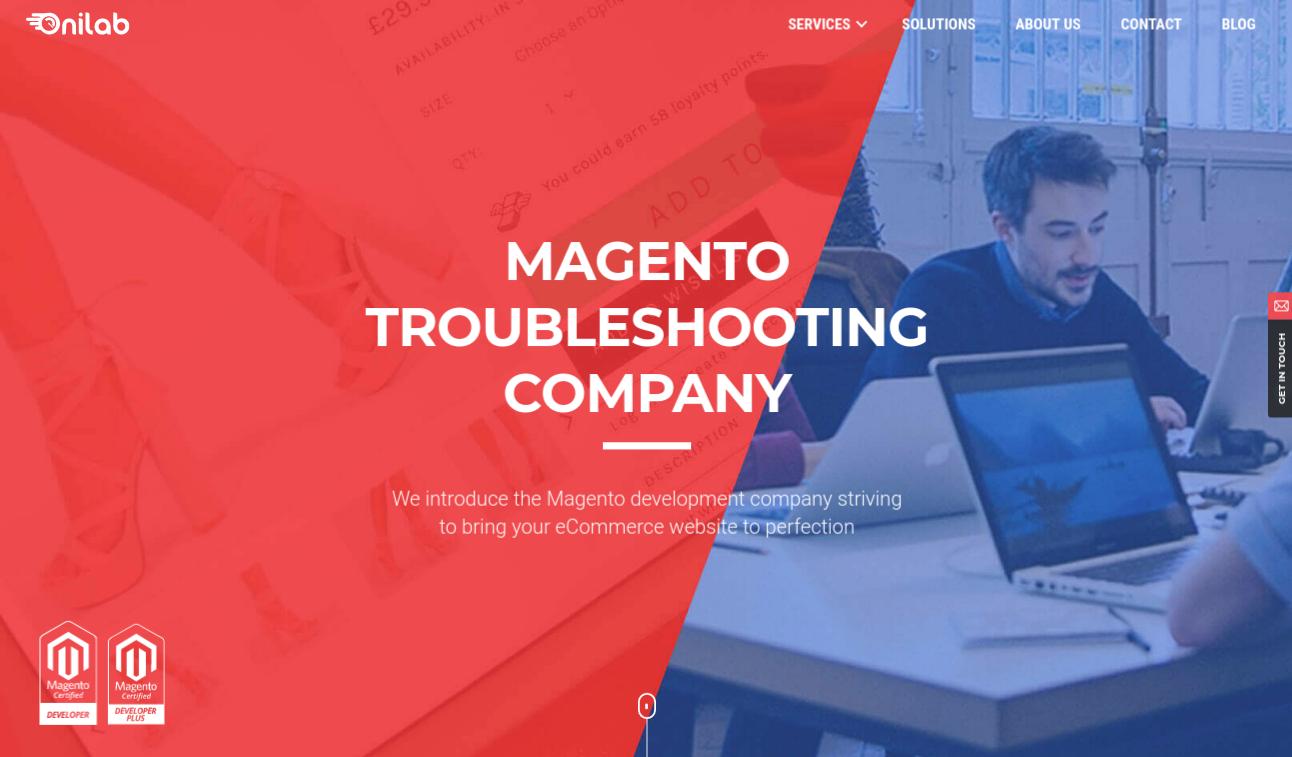 Being established in 2011, Onilab has gained vast 10-year experience in building websites for eCommerce companies and has become one of the top Magento web development companies. They have worked with 500 clients in different areas and helped them with high revenue turnover. Onilab can adapt to clients' schedules and respond promptly whether you're.
With thorough services, they will support you 24/7 and troubleshoot issues like extension installation or updating, maintenance, and more. Moreover, Onilab will consult UX/UI to make your site engaging and customize themes as you want. If you want to connect your Magento site to Amazon, eBay, AliExpress, or any others, they will address it with data loss prevention.
Gomage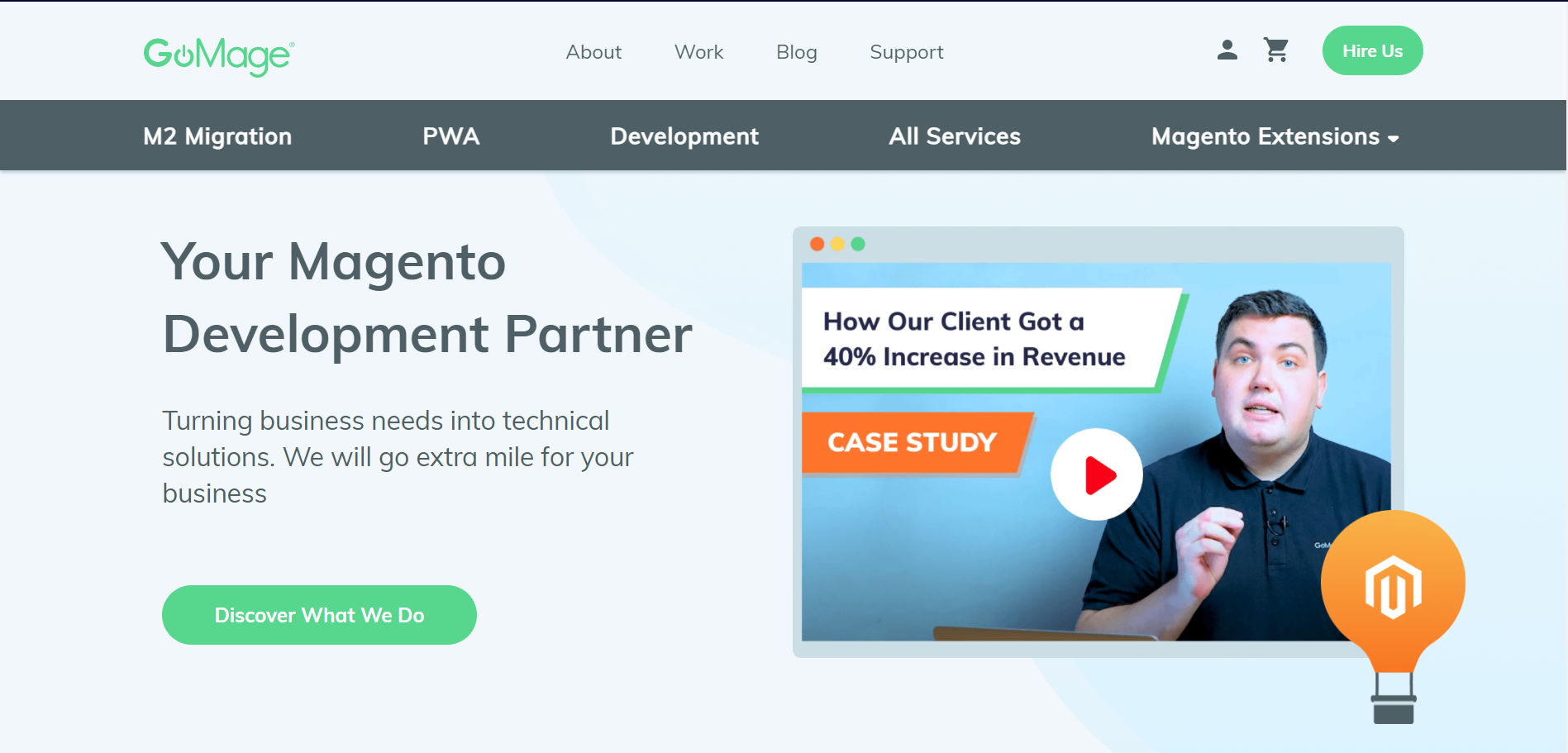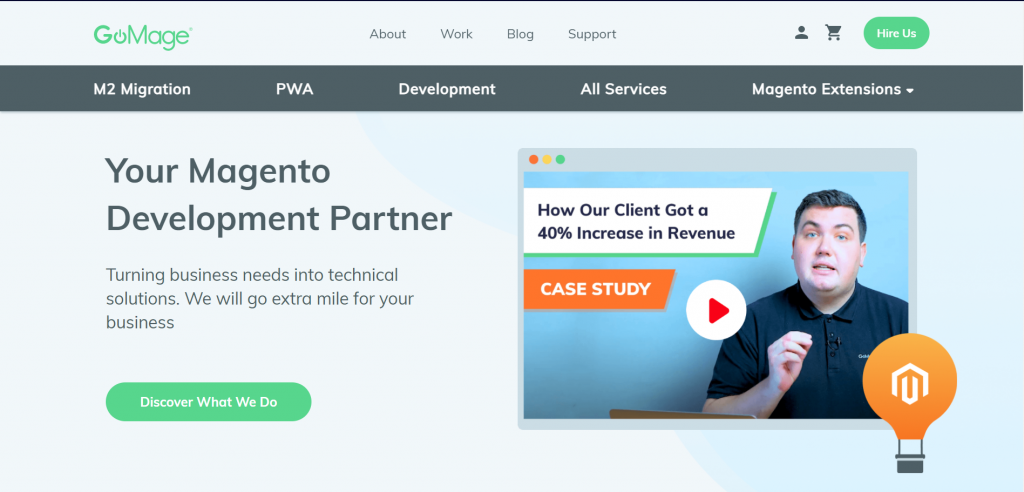 Founded in, Gomage is considered the best eCommerce website development company. They focus on building eCommerce Magento websites for small, mid-size, and global enterprises, mainly in F&B, distribution, and fashion industries. Magento and Magento 2 development, as well as 24/7 support, Magento optimization, web design, bespoke Magento extensions, and bug fixes, are all available.
Besides, If clients want to migrate their website to Magento 2, Gomage will address this issue quickly and transmit all old data to their new site. With Magento 2 website, clients are able to drive more traffic and increase sales and revenue successfully.
BSSCommerce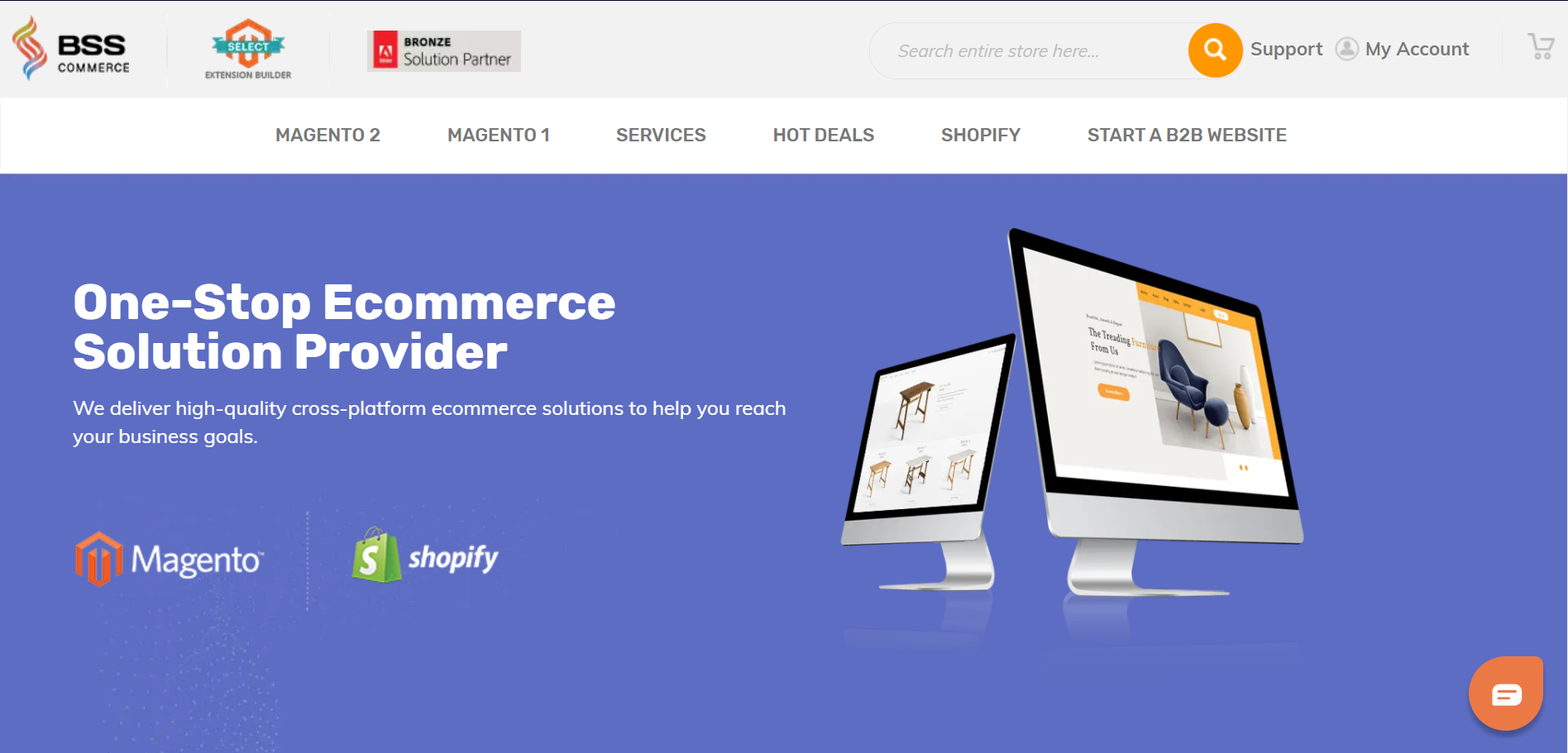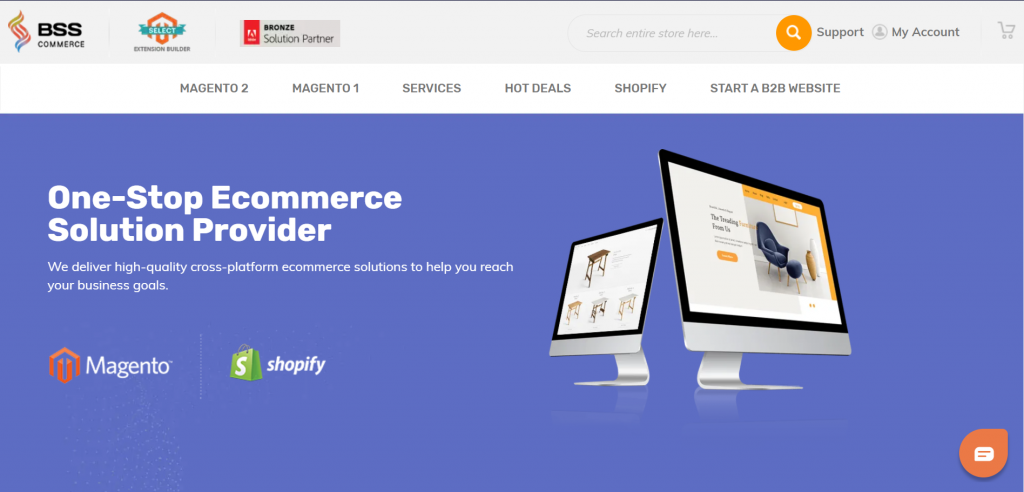 After 9 years of development, BSSCommerce has grown and become the best eCommerce website development company in the area. The company takes pride in its excellent workforce, including certified Magento solution specialists and developers. They worked on over 500 projects and 21,000 clients in over the world.
Known as a full-service agency, they offer some adding services including ongoing support, maintenance, and optimization. BSSCommerce has a huge store containing 180 Magento extensions that can improve your store in any aspect and enhance the efficiency of a website, drive more traffic and increase sales.
Rave Digital
With 14 years of running, Rave Digital has serviced over 300 small to midcap companies in various industries like medical, consumer products and services, entertainment, hospitality, information technology, and more. They managed and created eCommerce online sites for a broad spectrum of enterprises, whether B2B, B2C, or hybrid.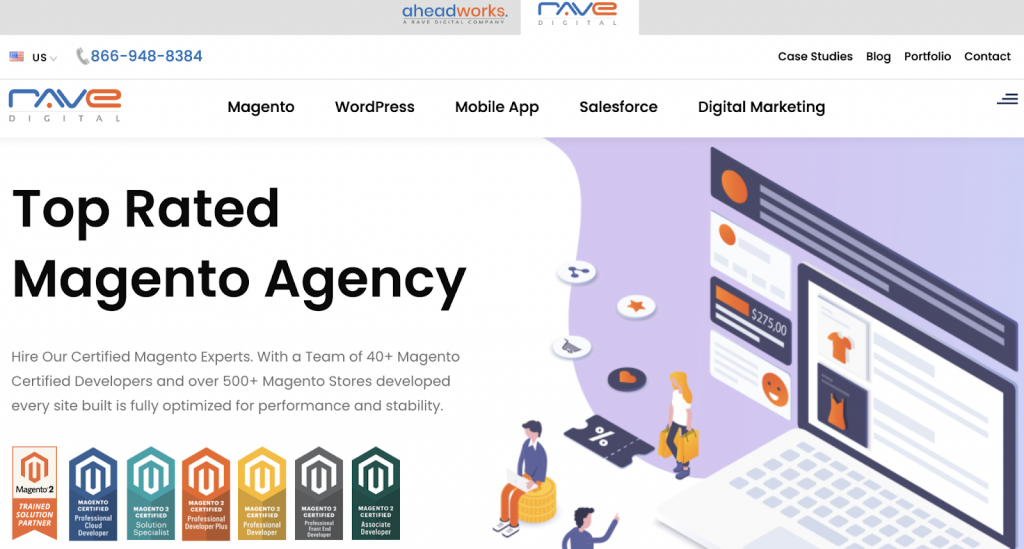 Instant purchases, product suggestions, customer segmentation, and content staging were all handled by the team. With secure payments and multilingual and multi-currency capabilities, they also developed a customer experience for clients' websites. That is why Rave Digital is considered one of the best Magento eCommerce development company.
Fortunesoft IT Innovations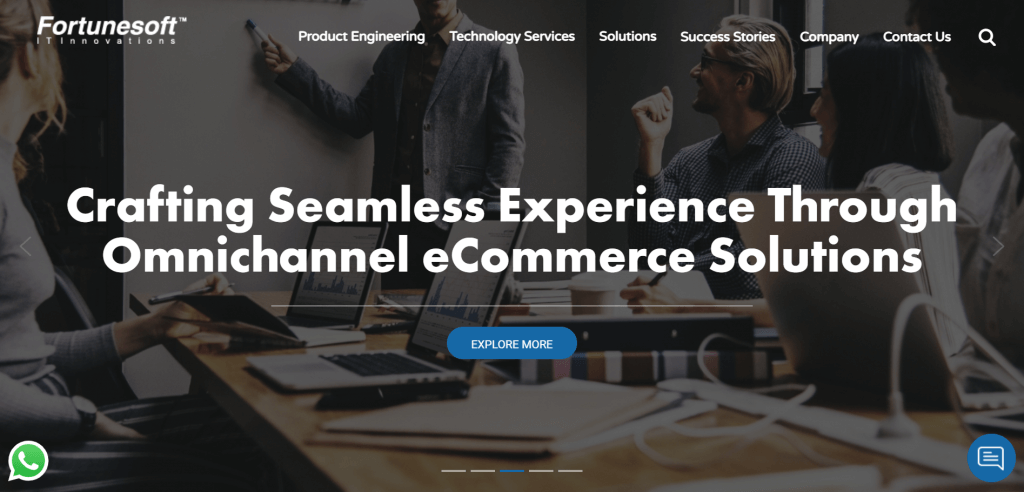 After running for over 10 years, Fortunesoft IT Innovations has made 150 customers satisfied and completed over 500 projects. Fintech and E-commerce application development, SaaS application development, Mobile application development, and AI & Blockchain solutions are their main strengths.
The team is adamant about adhering to agile development practices. They took the time to learn about clients' businesses, understand their problems, and find solutions quickly. Their team has a broad range of skill sets and were able to help clients with every aspect of any company, from start-ups to big corporations.
Codup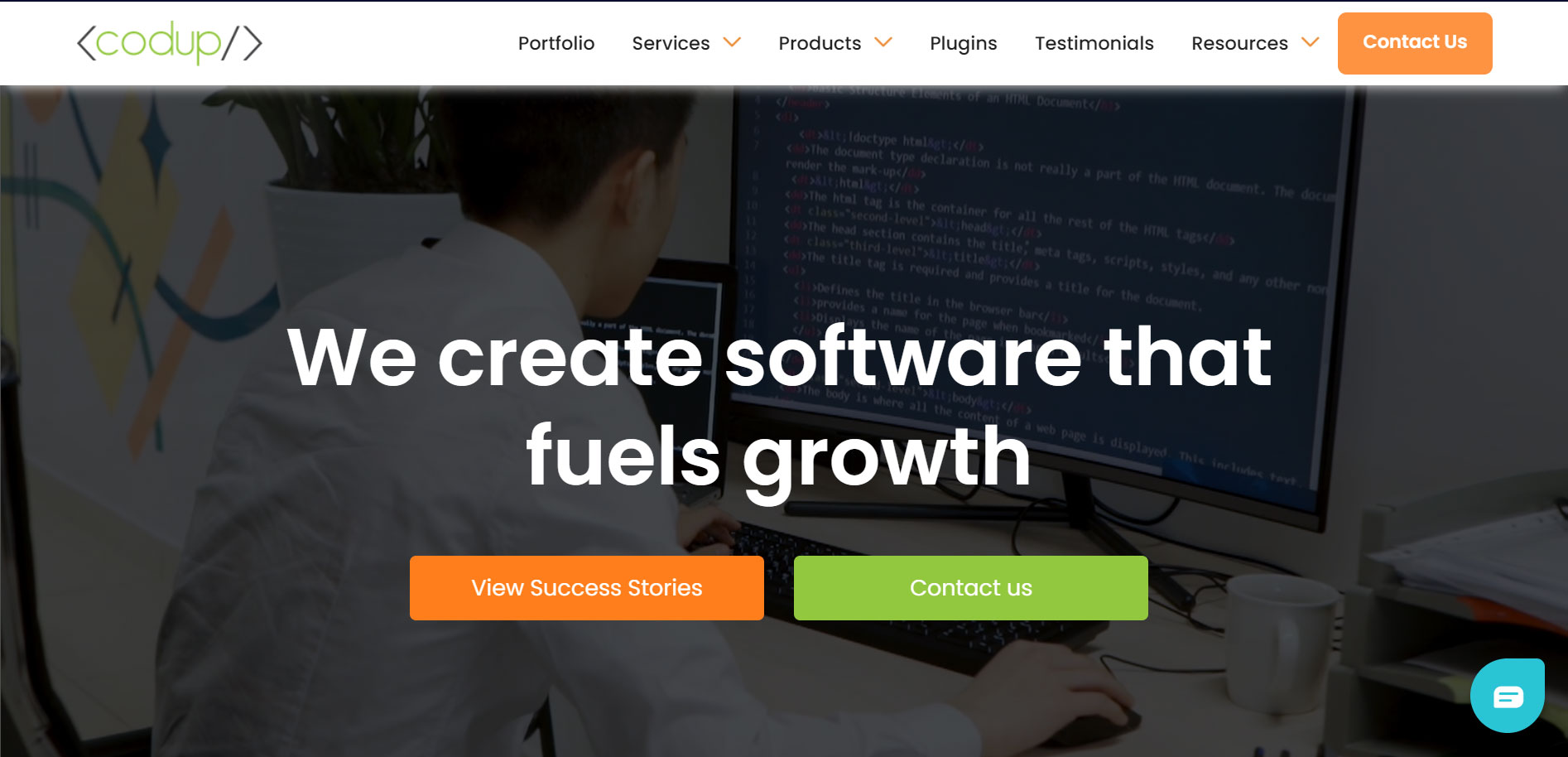 Known as a full-service development firm, Codup specializes in creating custom software and digital solutions to help organizations expand faster. With skilled and seasoned employees, they have worked with a variety of technologies, platforms, and programming languages to create custom solutions that address a client's business challenges.
Their Shopify development services include store migration, front-end development, theme design and development, custom plugins, modules and extensions building, and API integrations. Their goal is to help clients achieve long-term success by developing systems that focus on customer value and loyalty, allowing you to outperform the competition.
Mobikasa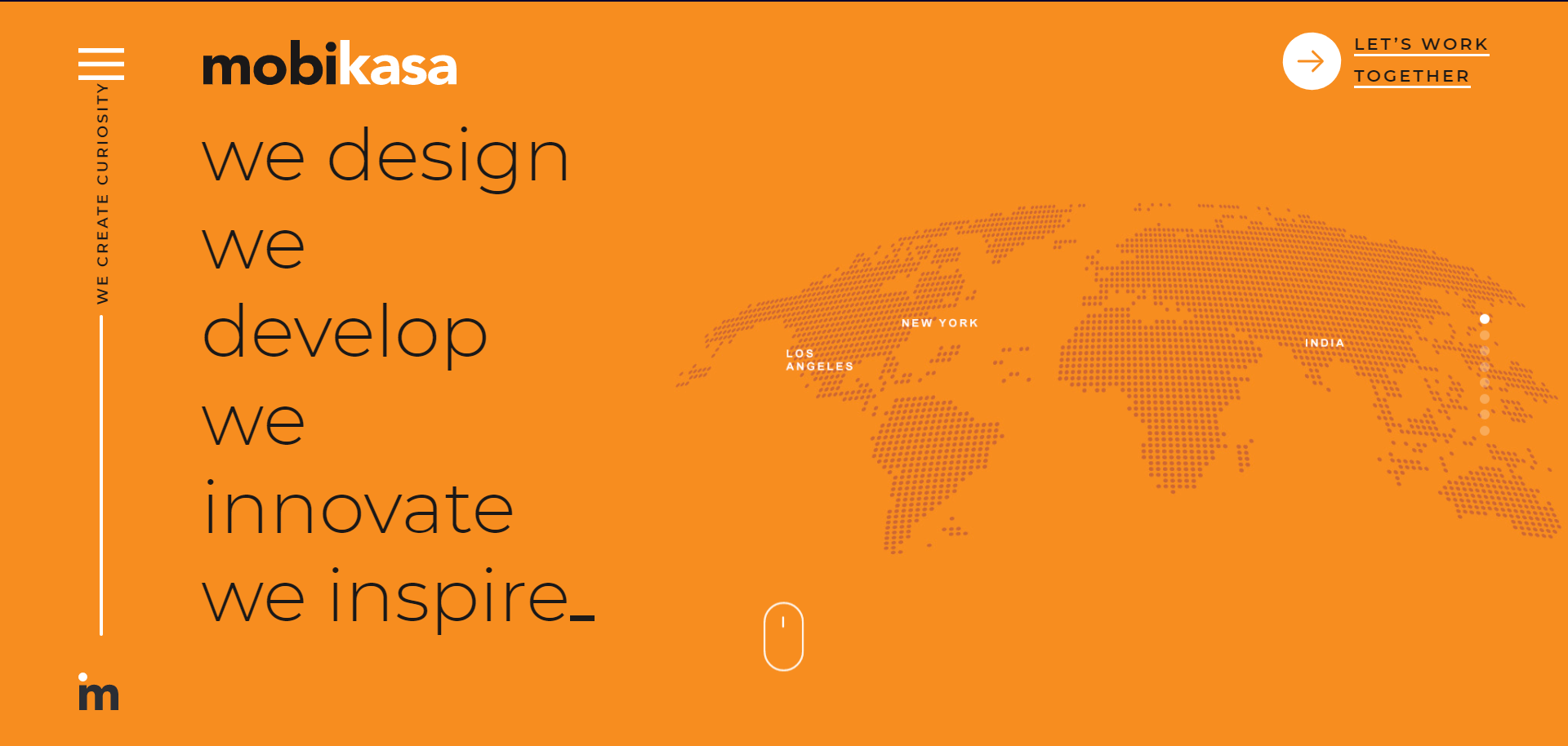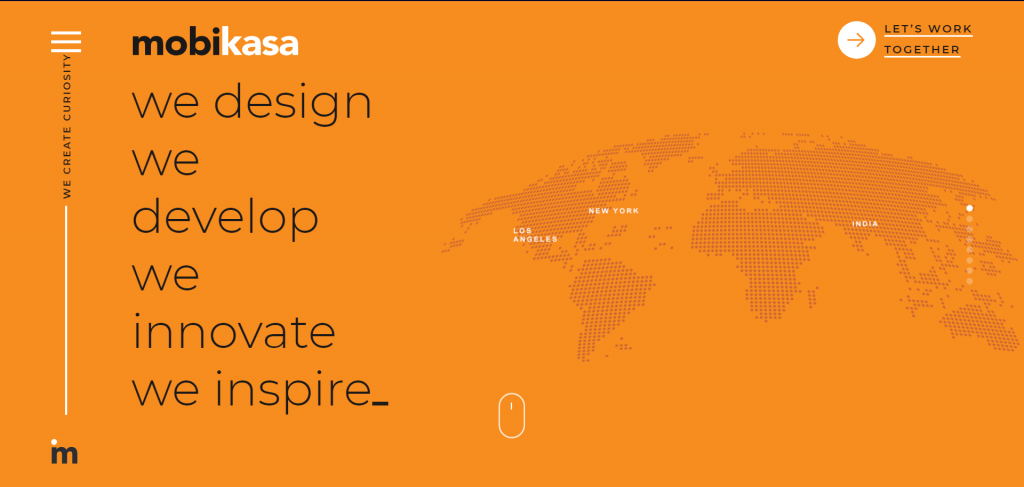 This is a well-known agency that builds a website on Shopify and other platforms. Their Shopify certified developers have experience building customized Shopify eCommerce stores for various organizations in all types and industries. Your websites will be created to be intuitive and attractive by their devoted team of designers and UI experts.
They provide end-to-end setup and management services for clients' online businesses. To give clients the best experience, they offer some services such as web development, Shopify design, customization, migration, comprehensive support, and upkeep.
VentureDive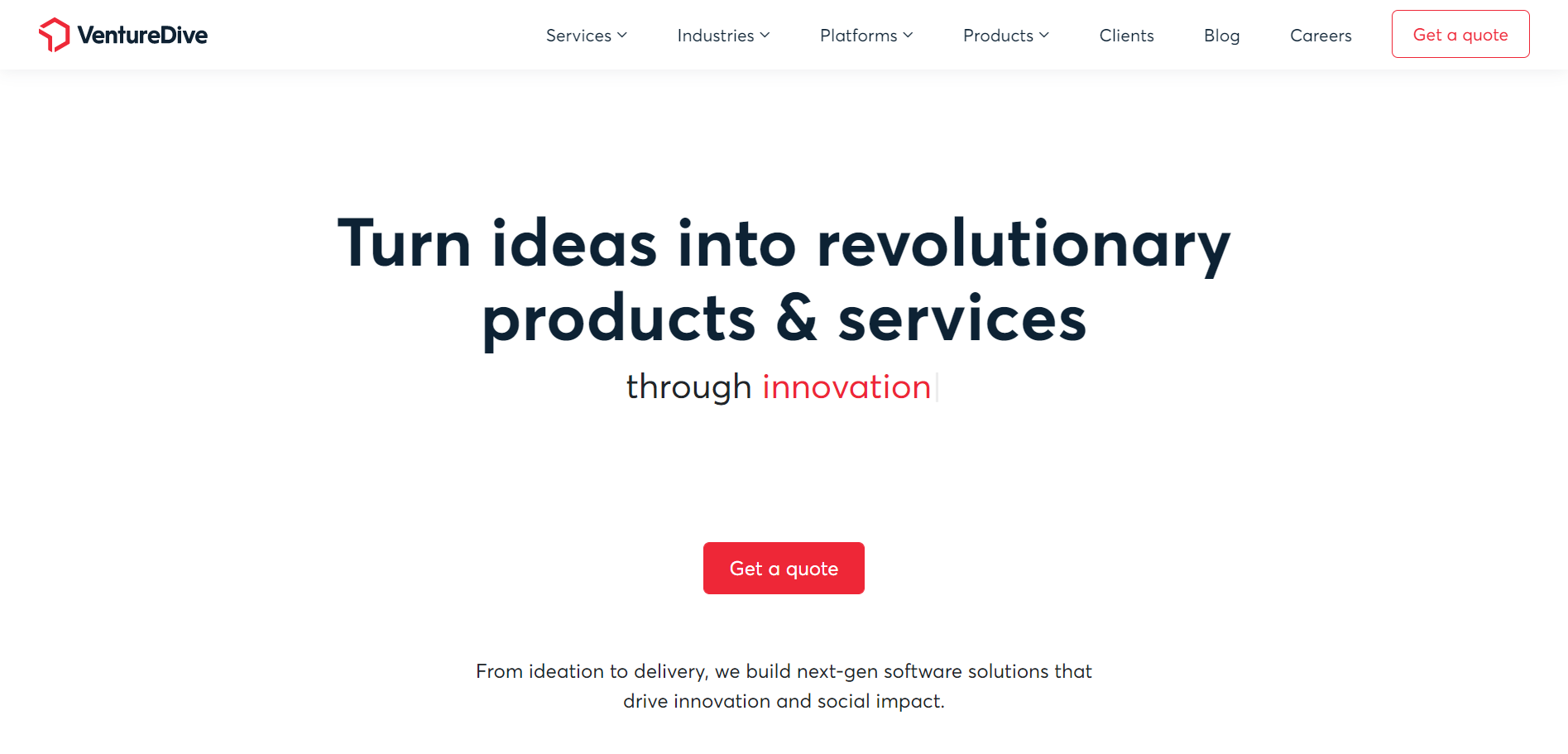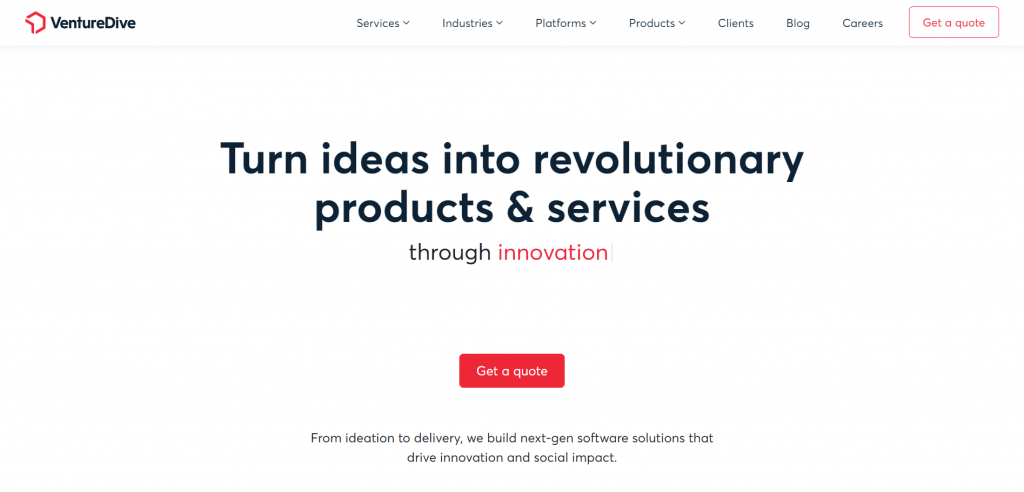 This is primarily a technology solution firm that develops high-end technology solutions and helps clients worldwide enhance their businesses. They will give you a distinct edge when tackling B2B and B2C issues, allowing their solutions to outperform the competitors.
This top Spotify development company has proficient specialists who are up to date on all the newest eCommerce trends and have years of experience. VentureDive offers clients the best services such as website development, design, customization, creating apps, and maintenance.
Webkul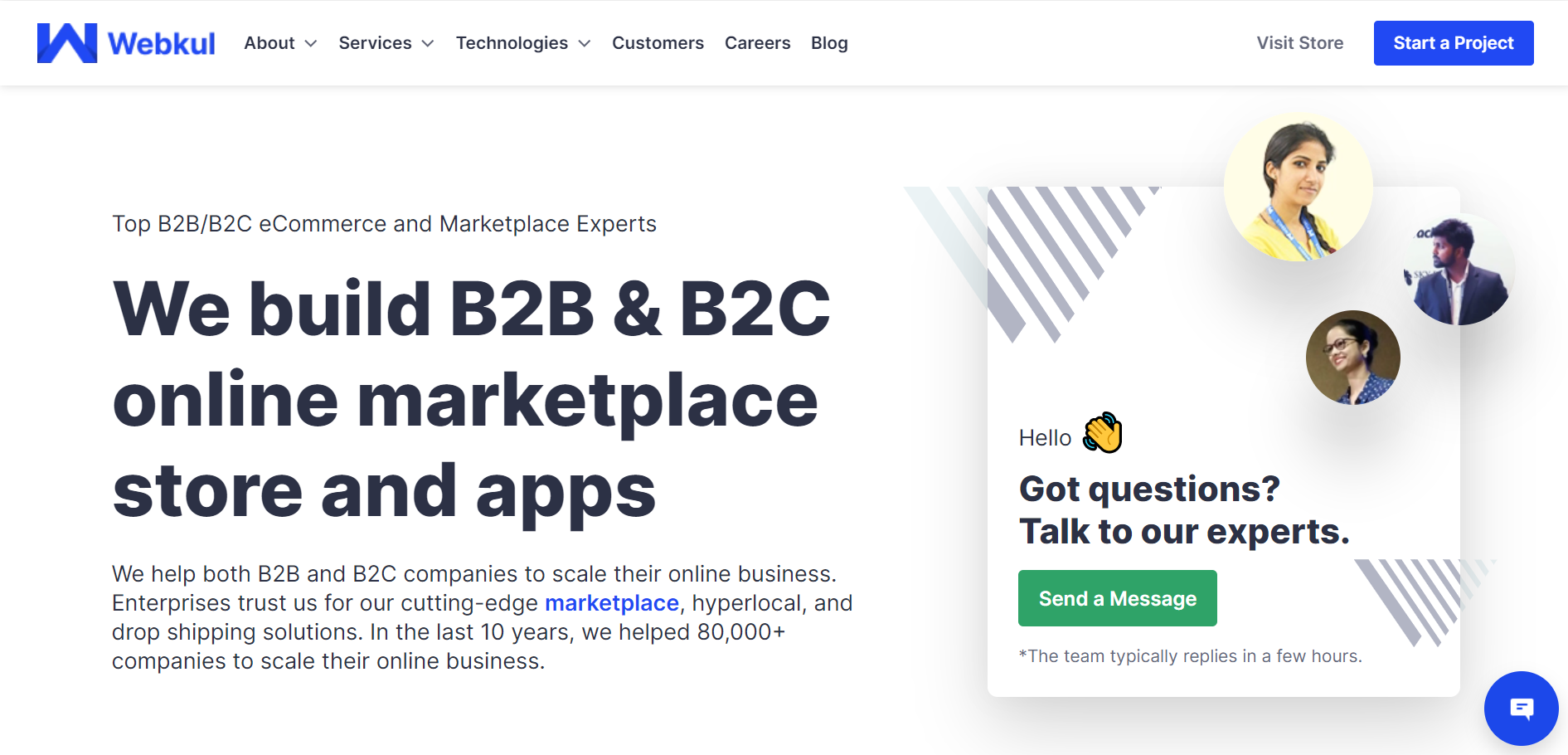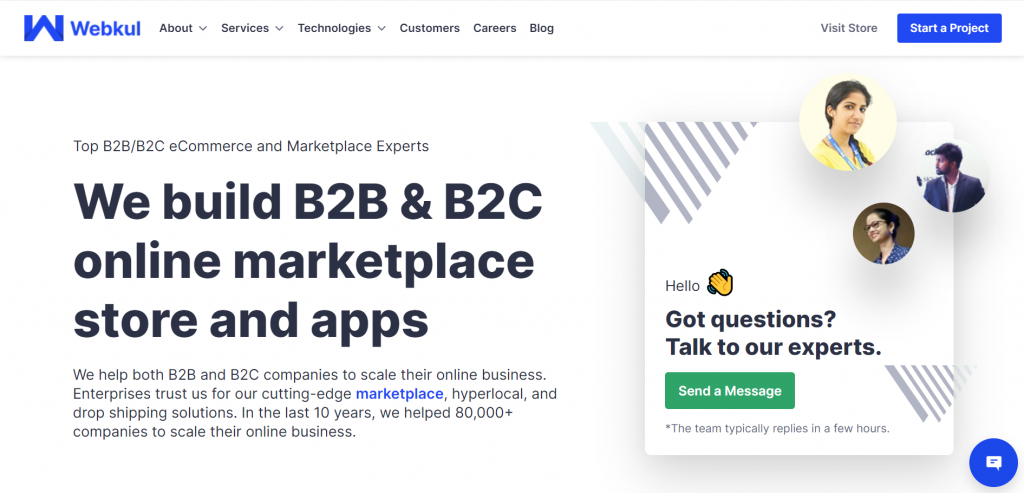 Known as a top eCommerce development company, Webkul gain a lot of pride and customers during its 11-year development. With cutting-edge extension stores, hyperlocal, and drop shipping solutions, they have helped over 80,000 enterprises in different countries and territories to grow their online business. They have worked with notable brands like Nokia, Disney, Unilever, UNDP, Canon, and others.
Besides building, designing, and customizing websites, Webkul provides best-in-class affordable Shopify extensions and modules that are easy to put up for non-tech individuals. With over 60 multi-vendor marketplace applications developed by Webkul and considered powerful tools for merchants, clients can convert eCommerce stores to an official or hyperlocal marketplace.
Wrapping up
Hiring a development team is a productive way to gain success, although it is a challenge, especially when you broaden your search to include the worldwide talent pool. As a result, precise advice on how and where to recruit good personnel must be followed. You have to define your requirements and budget to build a website clearly, then find and pick up the best eCommerce website development company that suits you.