Ecommerce marketing automation is an essential tool to enhance the e-commerce business' revenue and customer involvement. It can also help you drive sales of high-demand goods while saving you a lot of time and human resources to enforce this marketing activity, particularly during the COVID-19 crisis.
This article highlights in-depth the advantages of eCommerce marketing automation as an online shop owner for you. It also includes eCommerce marketing tools. Take a look at what marketing automation is all about.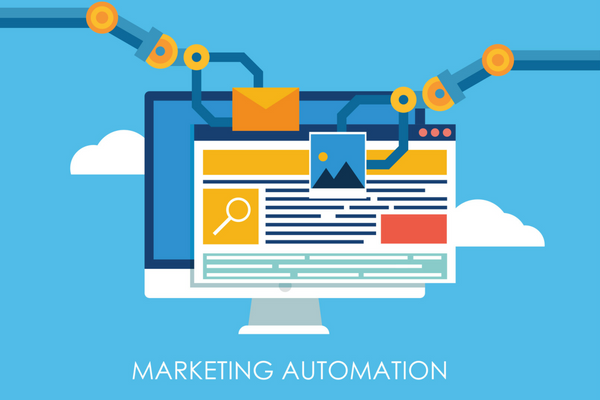 What is eCommerce marketing automation?
In simple terms, this method involves using the program to handle and control repetitive tasks for eCommerce marketing automation. This allows the staff to concentrate on database management or other duties. Marketing also entails the same measures or the same figures repeatedly monitored. The manipulating person may be frustrated and repetitive tasks can also be depleted.
Think of it as one person being engaged to run your entire online shop, or as auto-piloting. From cart discontinuation to emails and more, the app performs those tasks and keeps track of how the situation continues.
Entrepreneurs frequently have several tasks to perform. But time and effort will accelerate burnout and failures by investing in automating jobs. Scalability is also a major issue, which means that businesspeople must either recruit or get their tech off their shoulders to take any load.
The benefits of eCommerce marketing automation
In a way, increased control is the main advantage which you benefit from marketing automation. You can find that automation will boost the marketing activities in a wide variety, which include:
Saving time
One of the most apparent advantages of automated marketing is that it saves you time. You will reduce the time to create and launch your campaigns by using computer equipment to handle repetitive work, such as filling in data, generating reports and designing your workflows. This will make the employees more than free time, as they will also be happier by reducing the company level. A more effective marketing team is a happy marketing team, which can concentrate more on creativity. The end result is that irrespective of your team's size, automation will eventually make you more efficient and allow you to get more out of your time.
Reducing cost
You can do more with fewer team members on your side with eCommerce marketing automation software that carries the bulk of your boring workload. Carefully configured marketing drives can transform a marketer's power into dozens, reducing the amount you have to spend to attract new businesses dramatically.
Making fewer mistakes
Those boring marketing tasks are often known to force human mistakes, precisely because they are so repetitive. An eCommerce marketing automation platform has no exhaustion or tiredness, so errors that stem from these human factors will not arise until you automate your e-commerce routines.
Boosting customer experience and engagement
Valuable eCommerce marketing tools can help to personalize the messages on a wide range of levels. As a result of this increased personalization, the customer experience will be improved over many phases of your purchaser's journey and future conversions will become more important.
You will see the leadership and communication techniques flourish at the same time. You can better recognize the efficiency of eCommerce email marketing automation and social media content that push your customers and obtain a better understanding of the purchaser path so that possible obstacles can be identified. A more seamless pipeline, born from ample nutrition and commitment optimization, is available to you.
Easily improving
When optimizing the procedures, automation offers a double benefit. First, all of the marketing activities have a better top-down view. This helps you to see how one factor could impact another and how you can carry out A/B testing to find out what methods your customers are more likely to use.
Automation often increases the speed at which these modifications can be made. You can build your campaigns with more frequency, unfettered by shackles of constant manual feedback. In exchange, increasing frequency offers more possibilities for improving the marketing strategy.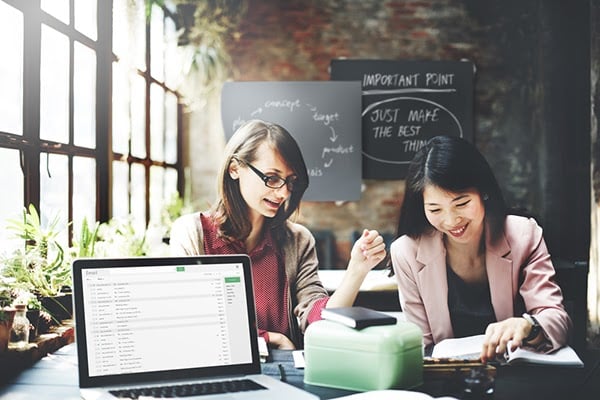 Top 7 eCommerce marketing automation platforms 2021
Klaviyo
Klaviyo is a "marketing platform for development" for eCommerce companies or a full marketing automation platform. The objective of this software provider is "to enhance consumer satisfaction in a better marketing way through a growing online shop." A single segmenting engine, this cloud-based solution helps companies learn about customer data and develop highly customized email marketing.
Features
Klaviyo provides all the functionality of an eCommerce marketing automation software you might expect. The seller's objective is to help companies eliminate the spread of technology and simplify the stack of e-commerce. Out of the 28 major MAP eCommerce capabilities, Klaviyo provides 24. The only big drawbacks include a small number of Klaviyo features for the promotion, budgeting and storage of social media.
There are many direct integrations to extend the functionality of Klaviyo, including the interoperability of off-the-box solutions with several common eCommerce solutions. Direct integrations include Shopify, Big Commerce, Commerce Cloud, Magento, and WooCommerce, but not limited to them.
Pricing
Klaviyo has a special, hyper versatile pricing strategy, focused on total email contacts of a customer. Up to 250 contacts are free of charge but Klaviyo branding and double opt-in are required. The price of all paying levels is adjustable at $10 depending on the total number of subscribers.
Target customers
Klaviyo's main goal is to have seamless integration with Magento, Shopify, WooCommerce and eCommerce companies of all sizes. This MAP has some B2B and B2C vertical non-eCommerce adopters. Nuun, BearBrand and SoloStove are notable clients.
>> Read more: B2B vs B2C eCommerce: 10 notable differences and examples
Is Klaviyo right for you?
Whilst the integrated data science capabilities of Klaviyo are sufficiently easy for the average marketer to use, you need some capital to set up and manage this eCommerce marketing automation platform.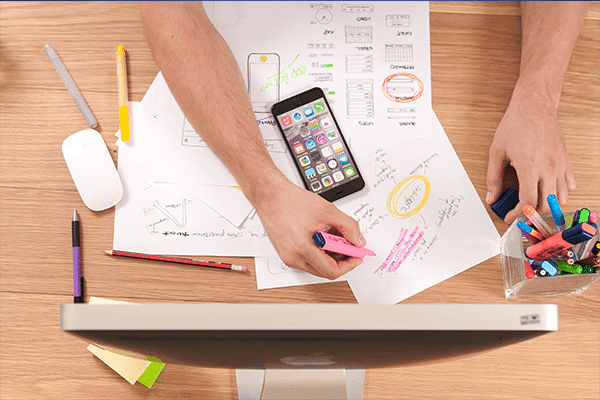 Odoo
Odoo is a tool that automates and scales the workflows. It segments the prospects database in order to deliver the right message at the right time. Building specialized marketing workflows centered on your perspectives and effectively supporting them across your 24/7 sales funnel.
Features
This tool will segment your database with a clean widget with demographic and behavioral components quickly. As soon as they meet the requirements, the contacts will be included in the campaign. To better view the customer journey, Odoo builds and configures workflows with a visual interface. Get your contacts based on an action in your workflow (email opened/clicked/replied) following one direction or another. You can see how your campaign works with KPIs including open rate and bounce rate, clicks and delivery. Run your workflow on a test contact to see the sequence of events in motion before activating your campaign.
Pricing
With Odoo, you can choose the features and app you want and need to ensure your workflow of marketing automation as well as the operating system. For marketing automation, it will cost you $16.00 USD/month. If you want to include some other apps such as email marketing, social marketing, it will cost you a range from $4.00 USD to $12.00 USD each month.
Target customers
There are 2816 companies using Odoo. Odoo companies are most often found in the US and the IT and service industries. The majority of firms with 10-50 staff and revenues of $1M-10M are Odoo.
Is Odoo right for you?
You have to consider for an all-inclusive ERP solution like Odoo whether your company suits under the Odoo system. Odoo can easily adapt and wrap it up to your business in frameworks and processes, without ever changing anything.
Salesforce
This is a tool that aligns marketing and sales to achieve, engages and links to the best possible solutions at the right time to conclude more deals.
Features
Use efficient email marketing, personalized landing pages, smarter lead capture and a central marketing table to fill in your funnel with the best results. Salesforce uses a collection of strong marketing strategies to fill the funnel with high-quality conduits. You can create landing pages and forms easily, run very specific email campaigns and customize the buyer experience with every click. Make the best use of detailed prospects and real-time updates to hit us at the right time, and create non-sales leads with approved marketing models. Closing-loop monitoring measures and optimizes campaign success.
Pricing
The Basic Package provides the features required to submit promotional emails, easy-to-use segmentation, profile management and Sales Cloud connections. The Pro package builds on the Basic package through extended segmentation, predictive information, and automation.
The Corporate and Enterprise packages, in contrast, put together everything you need to schedule, customize and optimize 1 to 1 customer journeys. You can build, schedule, customize and optimize customer travel on email, mobile, and web platforms from a single point of view.
Target customers
Salesforce has been originally targeting the MNCs and tech-giants who can provide their services but recently it has also turned its focus on SMBs and online businesses.
Is Salesforce right for you?
Salesforce is a highly customizable, integrated CRM platform that boasts a broad overview of consumer data and opportunities to increase performance. When deciding if Salesforce is right for your brand, the first priority is to determine what specific products meet your requirements.
Bronto
The Bronto marketing platform for companies is part of the Oracle NetSuite. This MAP has become popular with large retailers and major designers due to the "seamless" integration between Bronto and the rest of Oracle Netsuite. Although Bronto is essentially an email marketing platform, it is an advanced business approach designed to engage multi-channel customers.
Features
Bronto is a highly robust solution with a wide range of characteristics and capabilities that help marketers achieve greater digital customization. Bronto has all the big eCommerce MAP specifications and some relatively special features that are not available for lightweight eCommerce MAP options. The ability to generate highly customized website pop-up advertising for customers includes sophisticated capabilities.
Bronto is designed to work together with other solutions from Oracle Netsuite. Bronto also provides native integration to eCommerce and MarTech platforms including Magento, Salesforce, Monsoon and Reaction Commerce.
Pricing
Prices from Bronto are not open to the public. Forward-looking buyers should contact the seller with pricing concerns.
Target customers
Bronto's clients include a number of well-known distributors and vertical brands such as clothing, home products and sports equipment. Brilliant Earth joys, the Sportsman warehouse, and Everlast athletic clothing are among the customers.
Is Bronto right for you?
You are a corporate name that already uses Oracle Netsuite's goods, such as SuiteCommerce, Oracle Enterprise Resources Planning (ERP), or Analytics. Bronto is maybe the e-commerce corporation's right MAP. In addition, Bronto is a strong supporter of the solution of complicated multi-channel cases of major brands, for example by carrying out email marketing campaigns aimed at attracting shoppers from the online shop.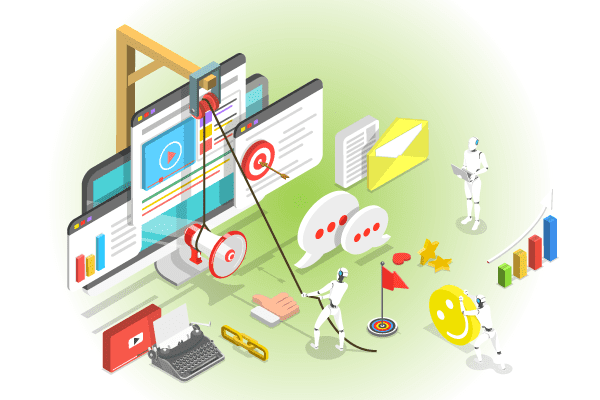 MailerLite
MailerLite is a lightweight email marketing tool for companies of all sizes. This is not always a complete eCommerce MAP solution. Instead, it is a versatile alternative to ESPs with some MAP capabilities. MailerLite is most often compared with MailChimp, GetResponse and Drip solutions.
Features
The specialty of MailerLite is easy-to-use features for DIY email campaigns, including the drag-and-drop editor. MailerLite provides several common MAP functionality along with a comprehensive collection of toils for email execution. These include the ability to develop customized landing pages and website pop-ups.
MailerLite is not planned exclusively for eCommerce firms. However, these features are aimed at eCommerce for imports and sales monitoring. Shopify, WooCommerce, SendOwl and Create Form are indigenous integrations.
Pricing
MailerLite provides transparent, collaborative pricing tools for projects. Monthly expenses are dependent on the number of email connections exclusively. The plan is paid monthly and annually and offers annual customers a 30 percent discount.
Target customers
The existing client base of MailerLite comprises companies from several different vertical sizes of all sizes. BMW, GoPro and TypeForm are among their customers.
Is MailerLite right for you?
Transparent pricing and usability by MailerLite will appeal to start-ups and small teams requiring eCommerce email. While MailerLite is definitely not the most complete MAP for eCommerce, this is a powerful alternative to upgrade brands to a simple email sending solution.
HubSpot
HubSpot, or extremely comprehensive marketing software for companies of all sizes, is a self-described 'all in one growth tool.' Market, Pardot and the Oracle Marketing Cloud are amongst competitors. While HubSpot is not inherently a specialized eCommerce MAP platform, it offers a strong capacity to fully market your eCommerce shop.
Features
In this contrast, HubSpot is the most complete eCommerce marketing automation software. The solution is special since the complete content management system (CMS) functionality for a website can be used. Subscription shall cover access to HubSpot's marketing automation features. But for personalized reporting, paid publicity, or consultation, you can afford access to sophisticated features.
HubSpot provides a unique concept known as "eComm Bridge" and a native integration with Shopify. The aim is to simplify the process for HubSpot integration on different platforms with shops.
Pricing
The pricing of HubSpot consists of multiple levels dependent on features and contacts. A stable freemium version for startups will also be provided by the supplier. The price chart below shows the price for the HubSpot Marketing Hub for a monthly charge, where contacts for a further 1000 contacts will upgrade for $20 per month. Some startups have special pricing levels available.
Target customers
Currently, customers of HubSpot eCommerce include Havalon Knives, GiftBasketsOverseas and Sisu Mouthguards. This platform is easy to use and detailed, making it a strong choice of eCommerce companies based on Shopify or SBB aiming for fast growth.
Is HubSpot right for you?
If you use Shopify and want to simplify your MarTech stack, HubSpot might be the best eCommerce marketing automation software for your company. It can also be the perfect way to integrate your marketing strategies into a single solution if you are a fast-growing brand.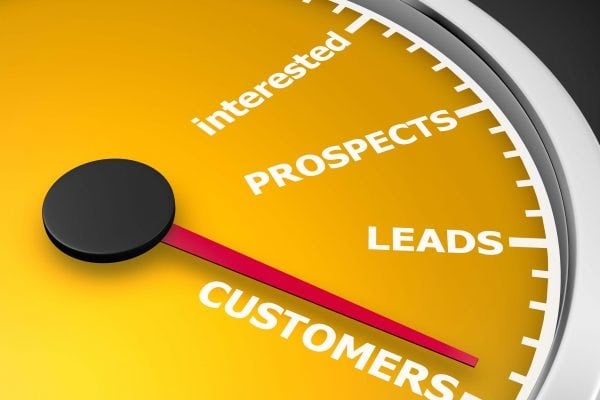 Omnisend
Omnisend is an all-in-one eCommerce marketing tool. The solution is for "high-culture" brands that require greater sophistication than major email delivery platforms. In order to build multi-channel consumer promotions covering emails, social media and smartphone chains, Omnisend offers the launchpad for e-commerce brands with easy usability.
Features
For eCommerce MAP functions Omnisend offers all key features. Marketers have the instruments available to segment participants, customize communications and build automated multi-channel workflows.
The integration options incorporate various key platforms such as Shopify, Magento, BigCommerce, WooCommerce and PrestaShop.
Pricing
Omnisend offers three price levels, all offering unlimited contacts. The price levels of the eCommerce marketing automation platform are focused mainly on characteristics.
For example, "Pro" subscription gives marketers access to features for automated social media marketing and WhatsApp campaigns. The company will unlock advanced processes and account manager adjustments.
Target customer
Omnisend is adamant that its target client is "small-sized and medium-sized e-commerce brands."
Is it right for you?
If you are a small or medium-sized eCommerce retailer that is out-strengthening the capability of several simple email platforms, this Map may be the best solution. It could be a way to begin designing customized, omnichannel campaigns for small teams or startups.
Final words
Ecommerce marketing automation plays an important role in enhancing business revenue and customer engagement. There are currently numerous eCommerce marketing automation software and applications for various e-commerce platforms. Think of the processes you want or need to automate while exploring your choices. Read the feedback of other e-commerce clients to see what features each app offers.
Additionally, if you're looking for a powerful set of features that will take your eCommerce site to the next level, then our Shopify development services are exactly what you need. Our knowledgeable developers and reliable support staff have all the tools necessary to help put your business ahead of its competition in this competitive market. Don't wait – make sure to check out our Shopify solutions today!