There is no doubt that there has been a significant shift from buying and selling in stores into purchasing from online stores. It is well said that eCommerce is a profitable business as it has achieved 23% year-on-year growth according to a recent study. Another reason that can be listed is because of the Covid-19 pandemic, most businesses are forced to run online. As a result, the eCommerce business is growing rapidly and benefits lots of people. In such a competitive market, businesses have to figure out their own ways to drive traffic and make them into customers. Therefore, it is quite hard to build a successful business, particularly an eCommerce business from scratch. Marketers have to use various marketing tools to grow their businesses. If marketing tools are utilized effectively, they can help to promote products and services as well as engage customers. In other words, eCommerce marketing tools do help businesses a lot.
Without further ado, check out the following parts to know more about the thing that importantly sets your business apart from another one.
What are eCommerce marketing tools?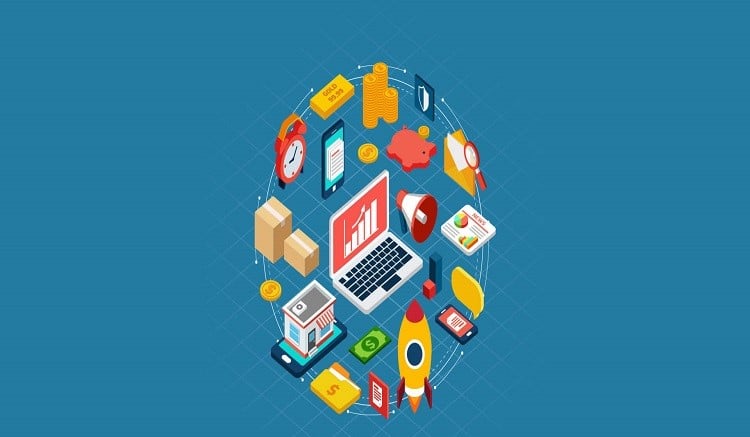 Basically, eCommerce marketing tools can be defined as marketing automation for eCommerce businesses. These tools serve as helping in automating tasks such as emails, advertisements, responses, and other website actions using personalized and attractive content with the view to promoting their products, services as well as fulfilling their customer's satisfaction. Marketers can use these tools in a proper way that caters to their business needs.
There are thousands of marketing tools in the market but marketers should be aware to pick up the most suitable one to maintain that it helps to keep customers coming back and grow business revenue.
Types of eCommerce marketing tools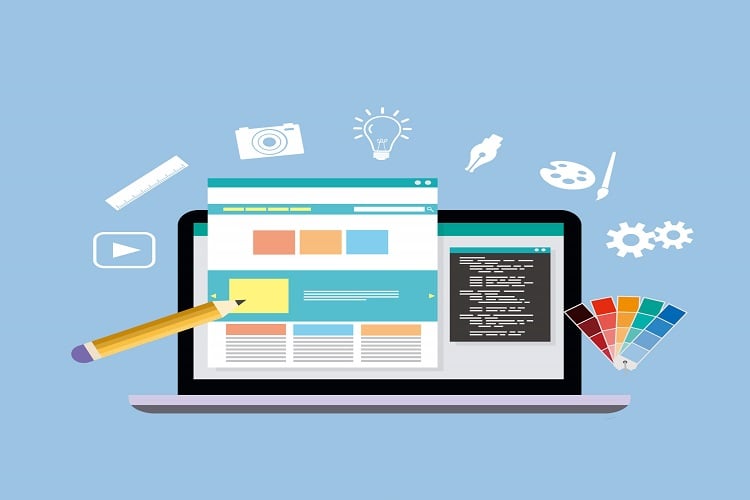 eCommerce marketing tools will maximize its benefits if it is used for specific key areas.
eCommerce email marketing
With an eCommerce business, the conversion rate plays such an important role since it determines the number of paying customers that a business will have. Therefore, in accordance with reaching that goal, email marketing is the perfect choice for business. Email lists help you build a long-lasting relationship with your customer after they leave your page. Especially in the eCommerce business, with proper marketing tools, you are able to manage your email lists as well as track how your customers respond to your emails. The right eCommerce marketing tools definitely assist you in nurturing leads and reminding your customers about your products or services. However, keep in mind that it is essential to connect with a smaller list of quality leads rather than reach out to those who don't even know your business.
These are some tools that can work well to improve conversion rates.
Mailchimp
Mailchimp is known as one of the top eCommerce marketing tools that help to transform prospects into customers. One may easily create email campaigns and deliver email updates to their subscribers using MailChimp. Sending abandoned basket emails and discount offers can help your business succeed and possibly boost online sales.
Feature: This all-in-one marketing tool has optimization features that make marketers know their audience, act and learn from every campaign.
Pricing plan: Up to 2000 subscribers are free; each additional 500 subscribers costs roughly $5 per month. Enterprise-level features cost $199 per month.
Klaviyo
Klaviyo is another well-known email marketing platform that is suitable for online businesses with loads of powerful email and SMS marketing automation features.
Feature: accessing Klaviyo, business is provided with sufficient features for generating lots of leads.
What is more, it also has some features focusing on capturing customer data and leveraging personalized email campaigns which lead to boosting sales and conversion rates.
In terms of pricing, for up to 500 subscribers and 3,000 emails, the price starts at $25 per month.
HubSpot
HubSpot helps businesses create email without professional designers. This marketing tool involves steps from lead analytics to blog content management. It is an all-in-one marketing tool.
Feature: literally HubSpot contains all the marketing tool features a business could ask for. Learn to create the best email marketing campaign and attain your business's email marketing goals.
Pricing plan: HubSpot offers basic plans at $200 per month with a one-year contract. The cost of an enterprise plan starts at $2,400 per month. Email marketing is not included in the free plan. It provides a free demo as well.
Content marketing tools
Attractive content will bring leads to your business websites and keep them coming back as well.
Google Docs
This web-based platform gives you access to write content, edit it and publish it easily. It is a cloud-based platform so you can access it from anywhere with an Internet connection.
Feature: The amazing features also include formatting changing, track changes or adding images.
Pricing plan: it is 100% free for users.
Grammarly
Another tool that is perfect for content marketing in the eCommerce business is Grammarly.
Feature: This tool provides a proofread feature that can be worked on Google Docs if it is added to Chrome as an extension.
Pricing plan: you are able to experience a free version with basic writing suggestions. If you want to experience more, go for the premium version which costs $25/user/month
Advertising marketing tool
Facebook ads
Facebook ads are probably the most well-known tool when talking about the top-notch eCommerce marketing tools. Scroll through the newsfeed, it is easy to see Facebook ads frequently.
Feature: Thanks to the browsing and search history of the users and user data, Facebook has the tendency to show ads that are selected to promote products to the audience. This useful tool contributes a lot to target people who take interest in your products.
Pricing plan: On average it costs $0.97 per click and $7.19 per 1000 impressions. Ad campaigns focused on earning likes or app downloads can expect to pay $1.07 per like and $5.47 per download, on average.
Google Ads
Google Ads is heard as one of the best search engine tools for the eCommerce business. It is a pay-per-click online advertising platform that enables advertisers to display their ads on Google's search engine results page.
Feature: Based on the keywords needed to target, businesses pay to get their advertisements ranked at the top of the search results page. With Google Ads, you can tap into many potential audiences.
Pricing plan: The average cost per click in Google Ads is between $1 and $2 on the Search Network. The average CPC on the Display Network is under $1. The most expensive keywords in Google Ads and Bing Ads cost $50 or more per click.
SEO tools
SEO (Search Engine Optimization) is an integral element in an eCommerce business. Improving search engine results also means your possibility of getting potential customers is higher.
AIOSEO (All In One SEO For WordPress)
This is the most powerful and user-friendly WordPress SEO plugin in the current market.
Feature: It has a combination of stunning features that helps marketers choose the best SEO setting for their business such as audit checklist, social media integration, Google News sitemap, etc.
Pricing plan: it is a free plugin. You can maximize the benefits by purchasing a premium counterpart that costs $79 per year with an unlimited site license.
CopyScape
This is a tool used for checking plagiarism. It allows marketers to detect duplicate content and check if it is original.
Feature: The Copyscape Premium service has more advanced plagiarism detection than the free service, as well as additional features like Batch Search and offline content checking.
Pricing plan: It costs $4.95 per month for up to 10 pages on your site, and $0.25/month for each additional page up to 500 pages.
KeywordPlanner (Google Ads)
This tool is designed to be used in researching keywords to use in Search Network campaigns.
Feature: it includes various features that allow businesses to discover keywords for their campaigns and estimate the monthly searches they receive.
Pricing plan: it is 100% free, you only need to have a Google account.
eCommerce competitor analysis tool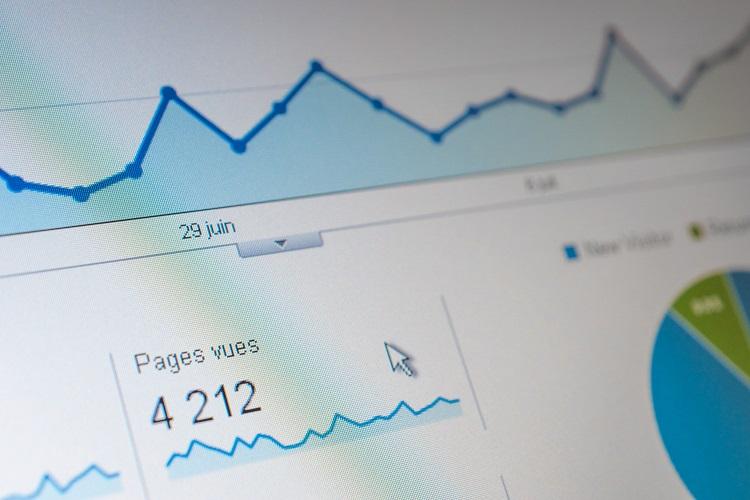 Having in-depth research into your competitor is a good way to look into the market, know what your competitor's strengths and weaknesses are. By doing so, businesses can improve their products and services to meet the customer's demands. Learn how to identify your competitors by using these tools.
SimilarWeb
This tool is used to help you check up on your competitors.
Some benefits when using this tool are listed as follows:
Track your market share.
Make proper decisions.
Optimize digital effectiveness.
Discover trends.
Show a website's referral traffic.
Feature: it allows marketers to access website traffic and key metrics for any website, including engagement rate, traffic ranking, keyword ranking, and traffic source.
Pricing plan: it offers a free trial version.
Wappalyzer
Wappalyzer is designed to identify website technologies by millions of companies throughout the world.
Feature: this powerful tool consists of several features supporting various categories such as programming languages, analytics, marketing tools, payment processors, CRM, CDN, and others.
Pricing plan: Pricing starts at $39.00 user/month. It offers a free trial as well.
Magento – eCommerce platform with built-in marketing tools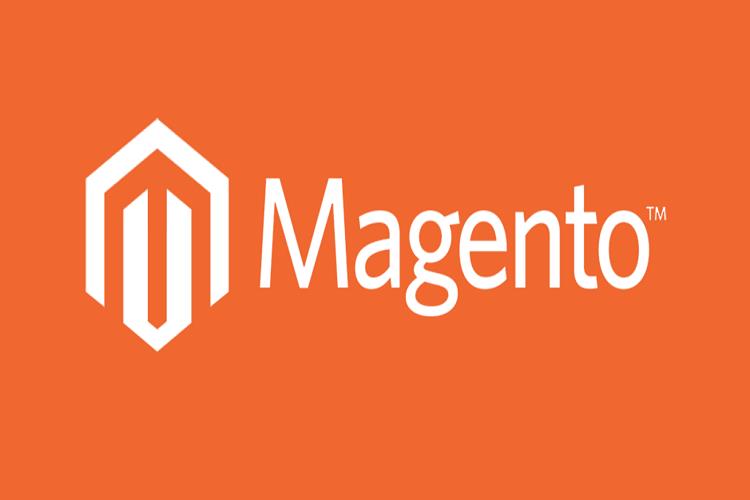 eCommerce platform has a direct influence on business success. Of all many in-built platforms, Magento is likely to get the most positive reviews about overall productivity and good customization capabilities.
Magento 2 is designed with breakthrough features, which sets it apart and taps into a gigantic online market. Inside this Magento 2, marketers will receive tools for managing promotions, communication, SEO and user-generated content:
Promotions.
Create price rules for catalogs and carts that cause discounts based on a variety of criteria.
Set up promotions that spring into action when the required conditions are met.
Communications.
Adjust all of your store's notifications.
Distribute and create newsletters and RSS feeds.
SEO & Search.
Analyze search words in order to assist consumers in finding items in the shop, maintain metadata, and build a sitemap.
Handle URL changes and prevent broken connections by using redirects.
User content.
Make use of user-generated product feedback to create a sense of community and boost sales.
Marketing automation tools
These tools help in automating tasks such as emails, advertisements, responses, and other website actions using personalized and useful content.
Zapier
This tool works to help businesses automate repetitive tasks between two or more apps. It creates workflow automatically so you can focus on other work.
Feature: Zapier enables marketers to look up information to use later, send data and automate the workflow process with ease
Pricing plan: The price starts at $25 feature/month. It does offer a free trial version.
Odoo
This tool is created with the aim of automating the workflow and helping to level up the business. Inside, it also provides end-to-end customer journeys for your business.
Feature: Odoo provides groundbreaking features that allow business to intelligently and efficiently manage leads, opportunities, tasks, issues, requests, bugs, campaigns, and claims.
Pricing plan: The price varies depending on the number of users and Odoo apps selected for business needs. Standard pricing for Odoo software for business management starts at $35 user/month annually or $28 per month before apps, with new customer discounts.
Salesforce
Salesforce is a cloud-based software that works to bring efficiency and visibility to the business. It is regarded as the #1 CRM platform in the work allowing businesses to get access to an easy-to-customize platform.
Feature: Salesforce offers a wide range of useful features giving marketers the ability to contact management, keep track of important data, manage leads, etc.
Pricing plan: The price depends on the business's demand. Salesforce offers some package with respectively cost as below:
Sales Essentials Edition – $25/month.
Professional Edition – $75/month.
Enterprise Edition – $150/month.
Unlimited Edition – $300/month.
>> Read more: eCommerce marketing automation: Benefit, Feature and Software
eCommerce marketing tips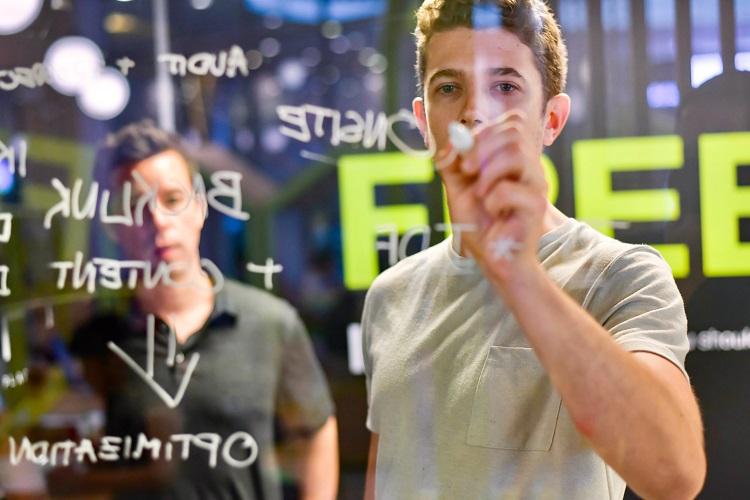 Apparently, it is tough to build a successful eCommerce business from scratch since this is a long process which requires lots of elements. Besides all the strategies and plans, there are some eCommerce marketing tips that need to be taken into consideration in order to level up the business.
Real-time personalization.
Be wary of slow-selling items.
Turn your eCommerce website into a friendly platform.
Adding live chat.
Apply opt-in pop-up to drive leads to paid customers.
Offer free-shipping.
Reduce the number of abandoned shopping carts.
Encourage customers to leave feedback and build credibility.
Ensure excellent customer support.
Reward your loyal customers.
Final thoughts
There are a vast majority of marketing tools that you can find for your eCommerce business but be aware to pick up tools that are suitable for your business. If integrated eCommerce marketing tools are used properly, they can approach potential customers and help to boost online sales.