Marketing automation is the process of managing some tasks which are boring in nature automatically with the help of various tools. The computer or internet-based tools allow people to avoid the repetition of tasks manually. Thanks to the help of marketing automation systems, users can effectively save the time spent on repeatedly doing the same tasks.
The marketing automation tools allow users to design a certain project or work. It also enables people to automatically execute a task. The project aims to complete the workflow effectively. The tasks can be completed within a short time if we use an automation tool.
The Marketing Automation ERP can be beneficial for the marketing wings of different industries and other business enterprises. The tool is useful for service consultancies and others who engage in marketing ventures. ERP can decrease errors because it is an internet-enabled application. This system provides us with an e-solution where minimal installation and training are required.
Why Odoo?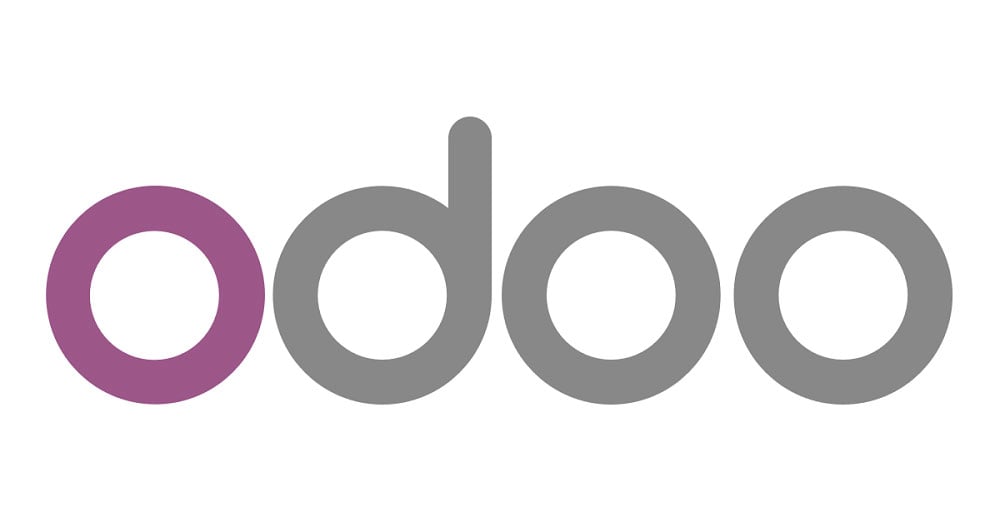 Odoo has introduced a marketing automation tool that aims at organizing the sales and marketing sections of an organization. Odoo open-source software is one of the best marketing automation software. With special functions to meet the demands of different industries, Odoo Marketing Automation ERP helps you to replace the time-consuming manual process with feather touch automated activity.
This e-commerce marketing automation provides people with coordination of activities, automated plan preparation, and management of all marketing-related tasks. Another key function of Odoo Marketing Automation ERP is an effective system to work online and offline.
In this blog, let us show you marketing automation benefits and marketing automation examples, thus you will know which system is best suited to you.
Odoo Marketing Automation Services
Features of Email Marketing Automation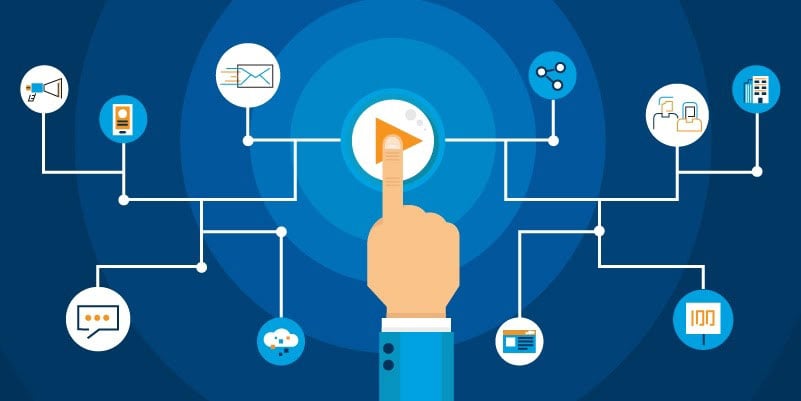 Create great campaigns
You can choose to start an email campaign by yourself or choose one of our available forms if you want. This platform enables users to create email campaigns that are hugely successful and meet their expectations without your knowledge of computing. You can completely control your email content and layout with intuitive and easy-to-use software.
If you do not want to design the newsletter by yourself? This tool is made for you. What you have to do is just choose one of the various templates, recompose your layout, add your message and images. All ready for you to submit your new campaign!
What's more? This software enables you to select information and the image, then drop them exactly where you want them to appear on your email. Moreover, you can design your content with headlines, calls to action, social media buttons, or footers with just one click.
Segment your database
Odoo gives a higher open and click rate. It helps to optimize your results by submitting campaigns to target groups in your database. Choose potential customers, existing customers, or any other group from your contact list by country, by date, and by function. What's more, it's all designed to make sure that you're only sending the content to the target people you want to share this campaign with.
Works on any device
This email marketing automation software ensures that your newsletter emails are displayed optimally on any screen – tablet, mobile, laptop, or desktop. The dynamic content display will automatically adapt your client screen by adjusting the distance and optimizing the image, which helps your customers read the news most comfortably on any device.
Improve your campaigns
Relying on statistics and data, Odoo eCommerce email marketing automation allows users to send better emails. You will get accurate real-time stats on each email sent. Easily track potential customers, sales, open and close rates, bounce rate, and click-through rate, thus it helps improve your overall marketing strategy.
Features of SMS Marketing module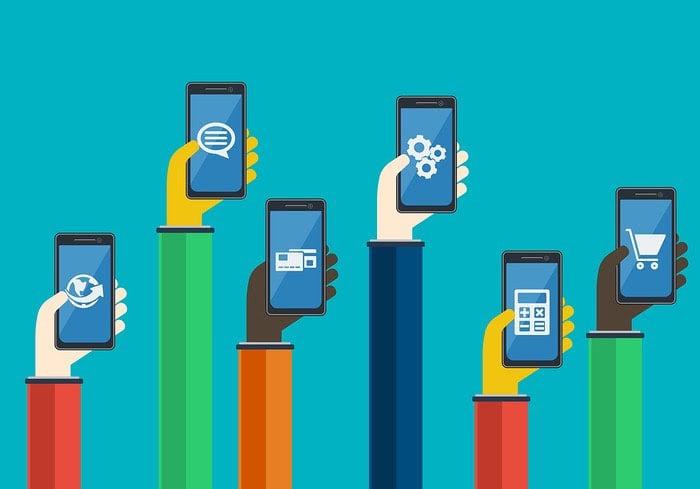 This SMS marketing for small businesses is faster than email and has the best opening speed. Do you have a quick sale promotion that only lasts for five hours? Let's choose SMS marketing for eCommerce!
Even while the best email campaigns may not yet have opened in many inboxes, SMS has arrived directly in the recipient's pocket, and it is almost certain that they will be opened and read in some minutes.
Schedule your campaigns
What you have to do is just prepare all your SMS campaigns and schedule them to be sent afterward. Odoo takes care of the task of sending emails, which means that you do not need to connect to send your campaign to everyone!
Optimize the technical details
Odoo shortens the link to limit your SMS capacity. However, it still ensures the link trackers are built-in by default to track click SMS marketing for eCommerce through rates and to calculate the revenue generated from your SMS campaigns.
Easily segment your notification audience
This SMS marketing software allows you to target the right audience based on past orders, cart canceled, list subscriptions, event attendees, hand-selected contacts, and more. Thus, you will send SMS directly from your contact list, which helps to raise the open rate and it is not only useful for marketing campaigns.
For example, if you want to reach the entire staff immediately, as quickly as possible, just go to the Odoo Contacts app, select your contacts from the list and send an SMS to them. It's easy, isn't it?
Features of Social Marketing module
Plan, track, and analyze your accounts in one place
These social marketing tools enable you to find new customers and retain users. Your products will appear on social marketing media, which helps to increase engagement, connect you with customers, and increase potential customers. They can also provide customer support and help to stream important company news and announcements.
Reach your audience anywhere on the Web
Thanks to social marketing software, Your clients will receive push notifications that will grab the user's attention immediately. The short and concise messages allow readers to scroll through and click if they are interested in the content.
Turn visitors into potential customers and make existing customers happy
Starting a conversation at any time is one of the social marketing services. Some studies demonstrate that online chat can increase conversions by 40%. Users often respond positively to actual interactions on live chat. Proactively promoting opportunities to engage with your visitors becomes an important part of building a positive customer experience.
Final Words
With marketing automation for small businesses, all of your boring and repetitive tasks would be solved simpler. This system is worth being the best marketing automation eCommerce software for all business types. Magenest has been providing Odoo service throughout the nations for varied sorts of industries. If you're looking for an Odoo ERP implementation service or a single module in your particular demand, we'll help you to solve all the tasks.