Customer Success Manager is the key to business growth and brand loyalty.
Every business puts its customers as their first priority. For most companies, which offer their customers scaled solutions in the form of a service, keeping the customers satisfied and engaged has gradually become the very first priority. This is based on the satisfaction of the customers that comes from using the service. Who else can do this better than a Customer Success Manager?
It is a common belief that Customer Experience is the most competitive weapon of one business, directly impacts growth in sales, revenue and profit. Nevertheless, we only see one part of the whole picture. In fact, many brands do really well in cultivating good customer experiences but still fail to grow or even go bankrupt.
Do you know why Vietjet Air is the brand with the highest revenue while the customer experience is not so good? The key is at Customer Success Managers. They do not put Customer Experience as the top criterion but rather concentrate more on Customer Success. Customers choose Vietjet Air because they are satisfied with the cheap price, suitable for their personal finance instead of paying for a luxurious and classy service like Vietnam Airlines.
In conclusion, Vietjet Air achieved both customer satisfaction and business growth thanks to excellent Customer Success Managers.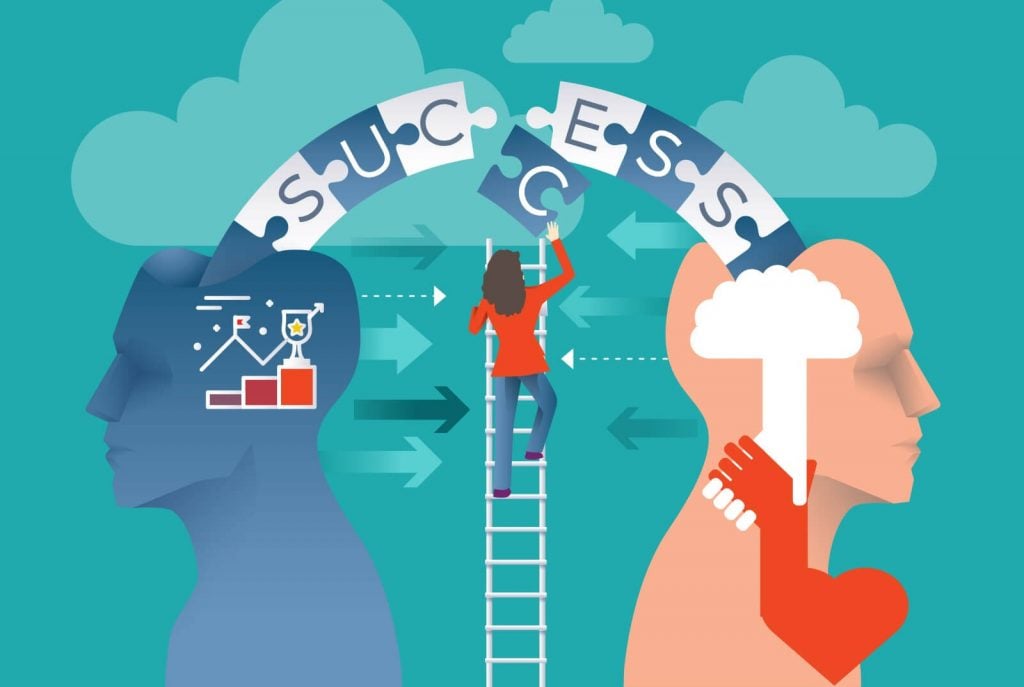 Customer success manager description
There are so many different terms and names, making it difficult to properly understand the role of Customer Success Manager. This position is simply described by the Customer Success Association as finding the most effective way to help your customers succeed by using your product or service. Furthermore, a customer success manager represents an online company or brand, and is the essential resource for any customer concerns that revolve around the company's product or service, support, or billing. The ultimate goal is to provide value to customers through regular interactions to ensure a long-lasting relationship between them and your company.
There should not be any confusion between customer success and customer service. The biggest difference is that – customer service is based on solving the problems the customers meet while using the products or services, and successful customer management involves proactively committing and creating renewal and an expansion of the relationships with your customers.
Customer success managers' responsibilities revolve mainly around managing relationships with customers, tailoring the goals of customers and the business to produce mutually beneficial results. An effective Customer Success strategy often increases retention rates and your chances of selling.
Customer Success Manager goals:
Establishing relationships with customers.
Transforming accounts from 'Trial' to 'Paid'.
Gaining Customer Confidence.
Understanding Customer needs.
Regulation in promoting customer success.
Result based Upsell.
Guaranteeing Renewal.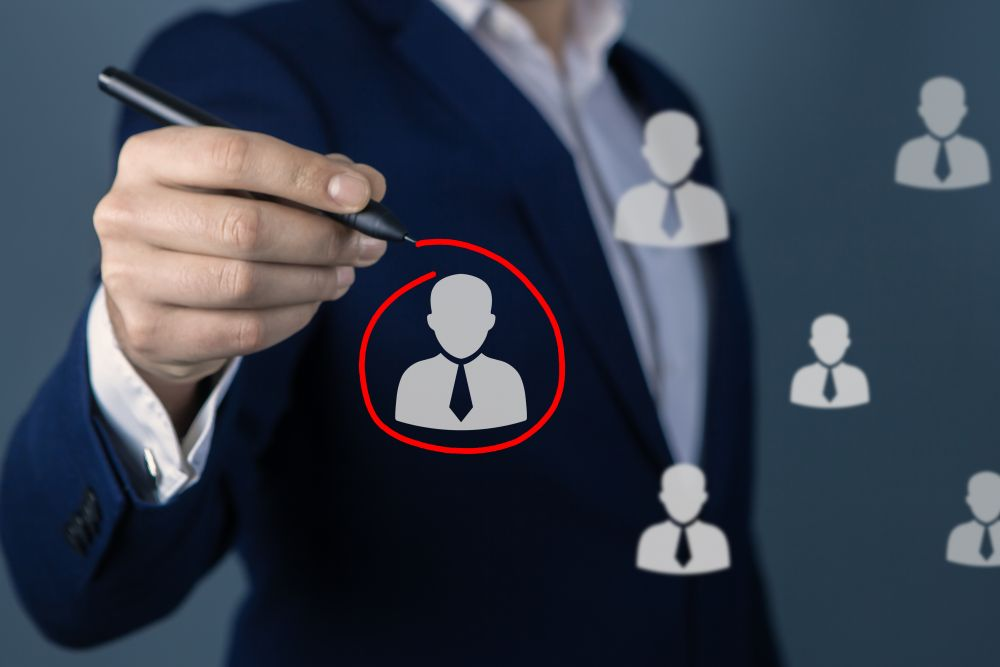 Why do companies need Customer Success Managers?
A company's success is intertwined with the success of its customers. If customers succeed through using your product or service, continue to use and even give positive reviews to other people, this means your business is successful.
In short, the Customer Success Manager duties are to secure the customers in achieving the expected results by consuming your business products or services.
Jeff Bezos once said: "We don't make money from selling. We make money by helping customers make their shopping decisions".
The question arises, how can you help your customers to be successful using the product if you don't know (1) when (2) why and (3) how they use it?
This is why Customer Success needs: Technology deployment, the ability to track customer status in real-time and context-specific, measurements and processes unify company-wide.
Taking advantage of these three aspects, businesses use a "proactive, comprehensive, and tiered" approach to ensure customers continually receive more value from your product during their lifetime. using products and services.
How to become a customer success manager?
There are a handful of customer success career paths that are becoming more clearly defined:
Customer Success Manager → Manager of Customer Success Managers → Director/Vice President → Customer Experience Office.
Customer Success Manager → Enterprise Customer Success Manager.
Customer Success Manager → Account Executive or Account Manager.
Customer Success Manager → Sales Engineer or Sales Operations or Sales Enablement.
Customer Success Manager → Professional Services.
Customer Success Manager → Product Marketing.
Customer Success Manager → Product Management.
If you want to start your customer success manager career path, there are a few things you need to know about this career.
While the specific responsibilities of customer success manager position change among different organizations, the primary function remains constant: to boost customer retention, upsell, and handle references through proactive customer support.
For those with customer-confronting experience, this position presents attractive opportunities, including:
Competitive salary: According to Glassdoor, the average annual wage for a customer success manager is $65,000 in 2021.
Valuable experience: Customer success managers often work directly with C-level executives.
There are several key factors you can consider to adjust your resume if you want to start your customer success manager career path:
Education: A bachelor's degree is nice, but job experience outweighs education in these cases:
Soft skills: Communication and Customer-facing experience, either with customer success or account management, are always the first priority.
Technical skills: Getting familiar with certain types of customer relationship management or knowing how to use customer success manager software will give you a competitive advantage over other candidates.
>> Read more: What is a Customer Success Software? Which is best for SaaS?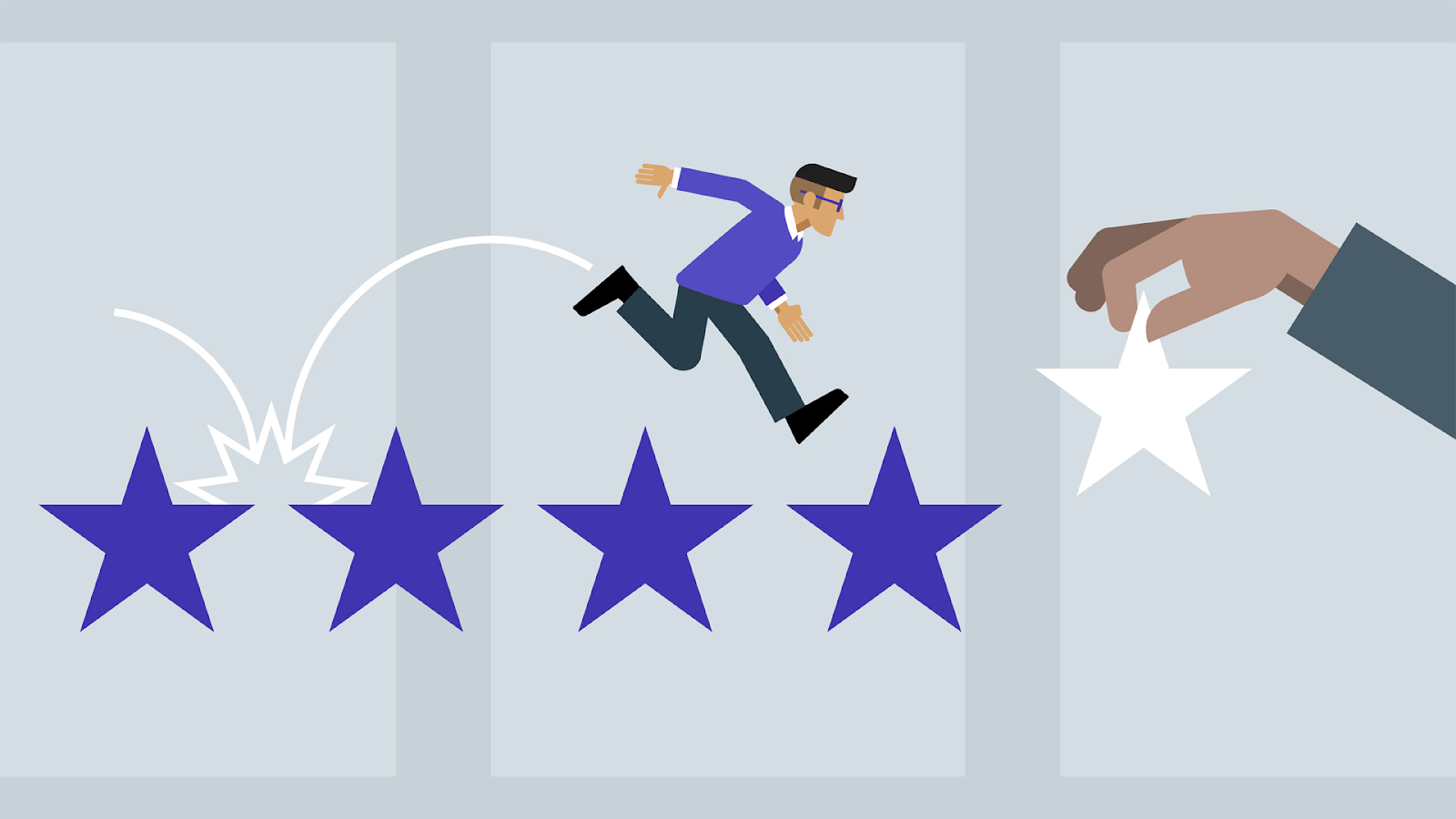 11 Important Customer Success Manager skills
As we have mentioned before, the Customer Success Manager position is not always exactly the same in all organizations.
At a few, the Consumer Success Manager may work directly with the sales departments to contact, give information and provide support.
Meanwhile, at different organizations, Consumer Success Managers are essential for an executive team that includes sales roles and technical account managers who take customers through installation or first-time use.
And at other places, Consumer Success Managers duties concentrate more on sales administration roles, providing support for the sales department and strengthening the relationships with potential customers.
Regardless of the responsibilities or different job definitions, Customer Success managers must master these extremely important skills in order to set up a strong foundation for a successful Customer Success manager career path.
Communication
Basically, the Customer success managers duties boil down to excellent communication skills. Clear communication plays a vital part in establishing a consistent message between you and your customers, making sure that the two parties are not just on the same page today. But that message is also aligned and proactive for success tomorrow.
Relational intelligence
Relational intelligence is the ability to establish relationships, hold conversations and stay calm in the midst of tasks.
Do you know that there are five gears that we all experience during the course of our workday? First gear: recharge, second gear: connect mode, the third mode: social mode, fourth gear: task mode, fifth gear: focus. In order to handle interactions with clients as well as team members effectively, Consumer Success Managers need to have to be able to switch between these gears flexibly at the appropriate time along with the ability to read others quickly and accurately
Relational intelligence does not only revolve around establishing a common connection. Customer Success Managers need to utilize this ability to adjust their messages to possibilities' requirements and needs. They can recognize possibilities who prefer companionships in business and possibilities who are simply business partners – and after that form the appropriate relationships.
Emotion regulation
Managing to deal with consumers who might be hesitant, confused, or disappointed can be really tough on anybody. Managing those circumstances all day every day is a reality for Customer Success managers. Therefore, having emotion regulation ability will help customer success managers to cope with these difficult situations many times throughout the days and their entire career.
They need a positive vision (which is natural and can not be educated) and they have to be the ones who can keep calm when things do not turn out well. Enthusiasm and genuine care for others are the keys to help guide them when possibilities are confused, frameworks are moderate, colleagues are hot-tempered and products do not live up to the expectation.
Confidence
Customer Success managers cannot be shy or quiet because of the nature of their job. It is a Customer Success Manager's role to be proactive and make fast decisions based on pending or limited sources of information and what they understand about consumers' needs through analyzing and observing.
Some Customer Success Managers have confidence naturally. While others gain through thorough, continuous training and the courage to apply new approaches, then learn from trial and error without serious consequences.
Relationship forming and sociability
It is equally important for Customer Success managers to build relationships with their consumers and their colleagues. Customer Success Managers are vital parts of many teams within their organizations. They must have the will to collaborate with other people and different departments. They need to be open-minded, listen closely to others, be able to offer helpful, valuable insight and accept guidance to make the best of their teams.
In order to do that, Customer Success managers have to genuinely like and accept people for who they are. People in Customer Success positions do not easily lose temper by others' words, behaviors, habits and personality traits. They need to have the ability to comfortably talk to anyone, regardless of their background or current conditions. They should actually find interest in other people's stories and prove it by listening carefully and empathizing with their circumstances.
Strategic thinking
Customer Success manager responsibilities are ultimately problem-solving. Customer Success managers carry customers through most of the sales cycle. There are obstacles everywhere and they need to help their customers find ways to move around them – and prove how easy it was to make that happen.
Customers are different and face various complex problems that can interfere with their success. Customer Success Managers need to be able to recognize the issues and proactively find solutions. Some problems can lead to low adoption rates and less than optimal use of a product. Customer Success Managers need to be proactive in recognizing issues really early and immediately address them through creative thinking, research, and customer collaboration. Thus, the customers will have more positive, rewarding experiences throughout the sales cycle. It is also the Customer Success Manager role to use strategic skills to stay ahead of what the competition can and will do that can have negative impacts on the sale.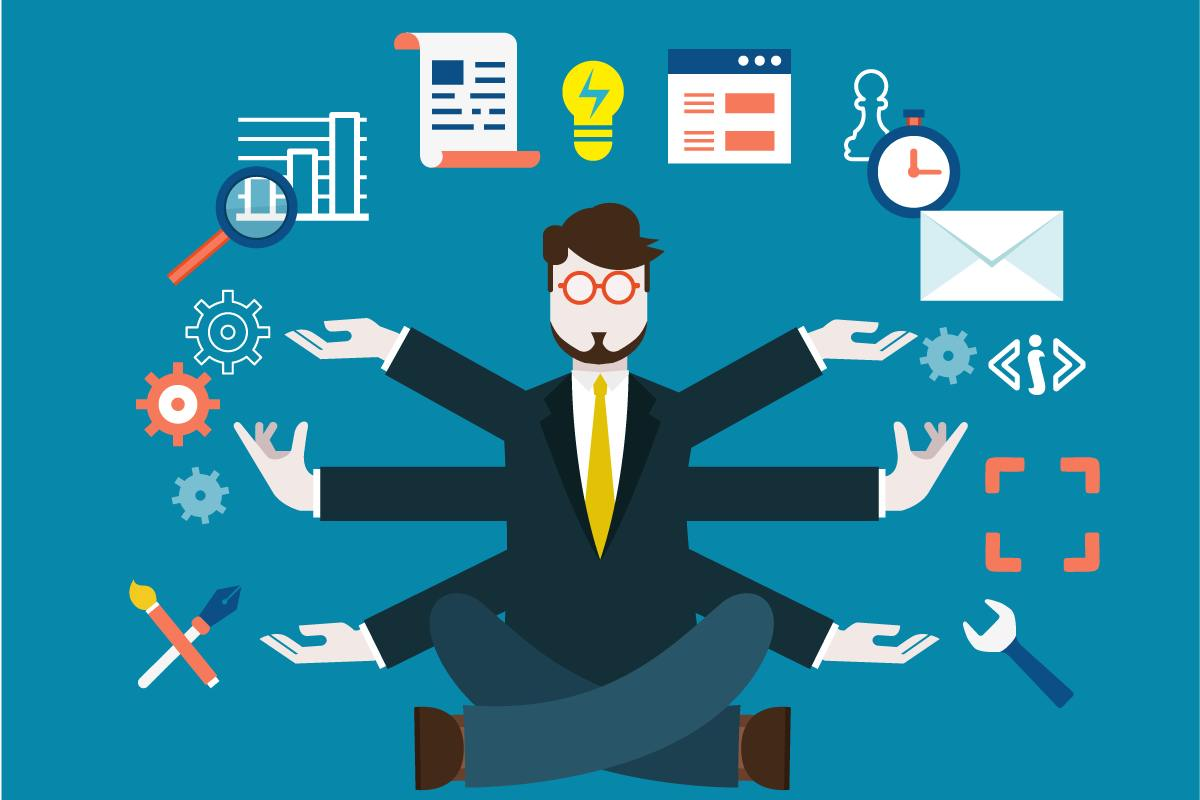 Empathy
A vital part of strengthening the customer relationship involves empathy. This means genuinely understanding and acknowledging the customers' feelings or situations. Moreover, empathy is connecting on a deeper level and borrows from relationship management and problem-solving skills. All customers want to be heard, acknowledged and validated. Because of that, people who work in sales have to be empathetic.
In customer success, empathy is action and goal-focused, which helps customers get the most value from the business relationships with customer success managers. Empathy in action for Customer Success managers is expecting customers' pain points, relating to the customers' feelings and proposing different approaches on how they can make things better.
Proactivity
Being proactive is creating or handling a situation by actively making something happen rather than responding to it after it has already happened.
There is little or no rest if you work as a Customer Success Manager. Customer Success Managers must provide their customers instant solutions when problems happen. And even when they are not doing that, they need to proactively gather more information to anticipate problems and prepare for what might be next or plan in advance for another request.
Assertiveness
For Customer success managers to be successful, they need to be able to lead their teammates. You will need to be assertive. You have to lead your team to get the work done and meanwhile ensure that your team has good morale and that they stay motivated.
Resilience
Customer Success Managers cannot give up, they have to be determined and have the willingness to do what needs to be done. They often need to find out the main cause of potential and customers' problems, then find the solution. Sometimes they need to share the problems with others who are more suitable to help.
Regardless, Customer Success Managers need to be resilient to continue as many times as necessary to get to the bottom of the issues and satisfy their customers. All organizations are looking for their Customer Success Managers to have commitment and persistence about helping their customers derive the promised value from their service or product and not giving up easily when things do not turn out well.
How to maximize the salary of Customer Success Manager
According to Glassdoor, the average Customer Success Manager Salary is $64,682 in the United States. Of course, the Customer Success Manager salary varies among different organizations and depends on several factors. Here are some tips on how to maximize salary as a Customer Success Manager:
Negotiation
If you acquire specialized skills and an impressive resume, by not negotiating a salary offer you could lose the money you deserve. Thirty-six percent of managers recently surveyed by Robert Half said they often negotiate to start salaries with newly hired employees than they were a year ago; another 50% said they are as likely to.
Yet, it would be a wrong choice to immediately talk about salary in the beginning without proper preparation. In most cases, hiring managers will give you time to regulate your thoughts about the offer and won't demand you to give an immediate answer.
Bulletproof Research
No matter how easy the interview is, you must do your part of the research in advance in order to make the best out of it. Take reference from blogs on how to answer the common questions in the interview and you will easily get enough idea on what to expect, how much to negotiate the given salary, whether you should raise or lower the offered salary compared to the ones in the existing standard.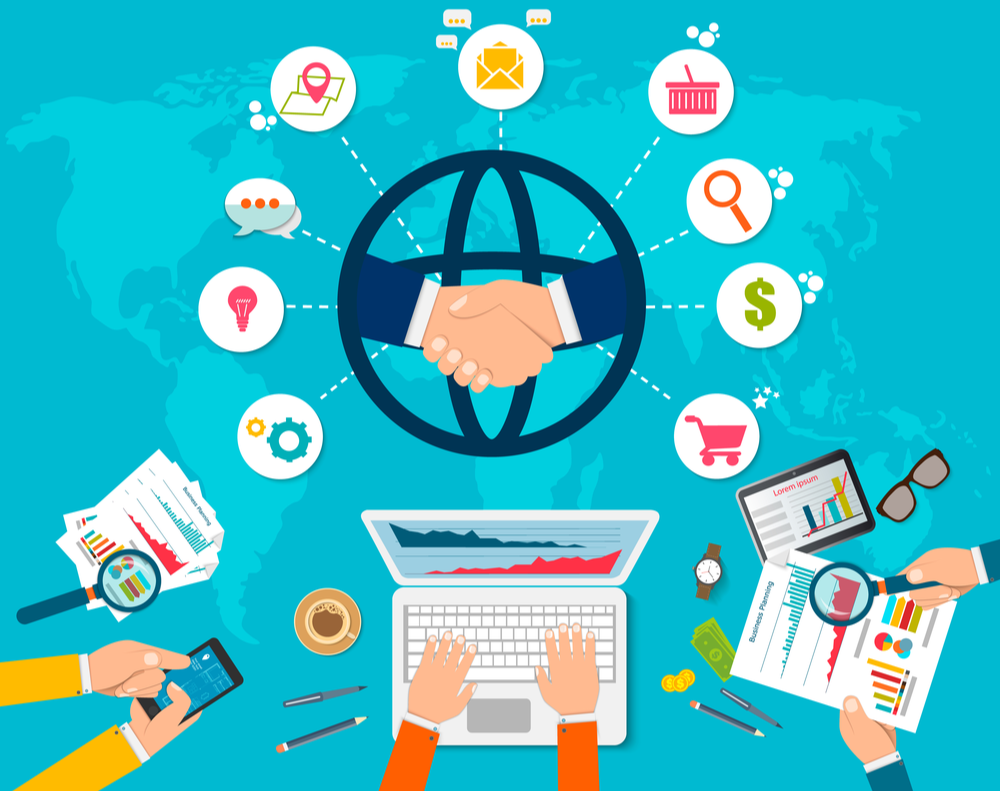 Invest in your education
In 2015, workers with a university degree earned 56% more than employees with only a high-school diploma. A graduate degree can increase the salary even more, with post-grad degree holders earning anywhere from 36% to 89% more than their counterparts who have only undergraduate degrees.
Higher education is expensive. However, acquiring qualifications and learning new skills can make you more employable and boost your earnings – as long as you pick a practical field. Even if you don't want to invest the time or money to go through an entire degree program, get some answers concerning preparing openings at work or affirmations you could procure to give you an opportunity to acquire promotion and more money.
Final Thought
It is the name that speaks to the heart of this position – customer success manager. However, some companies focus more on generating profit from their customers. Basically, this is not wrong, but first, by focusing on your customers, you will be able to ensure they are always satisfied, successful and from there towards a relationship. long-term relationship. The resulting finished product is a good relationship between the two parties, and therefore will benefit both the company and the customers.
What can we learn from the story above? Put your customers on the pedestal, and the wealth will come to you. With this mindset, the customer success manager is a pretty essential position.