When it comes to eCommerce, Shopify is one of the most popular platforms around. This is because it's easy to use, it has a wide range of features, and it's perfect for small businesses. If you're looking for a CRM to help manage your Shopify store, then you need to find one that is compatible with Shopify.
In this blog post, we'll take a look at some of the best CRM for Shopify stores. We'll also discuss some of the features that you should look for in a CRM. So, if you're looking for a CRM for your Shopify store, then keep reading!
Why do you need CRM for Shopify stores?
Your clients and visitors generated all of the data in your reports. You would observe their online activity and how they respond to marketing initiatives. Because of this, your marketing mix's unreachable holy grail may be consumer insights.
Every time people visit your website, they click, they view, they browse, and they buy. If you want to fully tap into the potential of data, you need to know this fact. You could provide timely and relevant messages to increase sales by linking your marketing to customer behavior.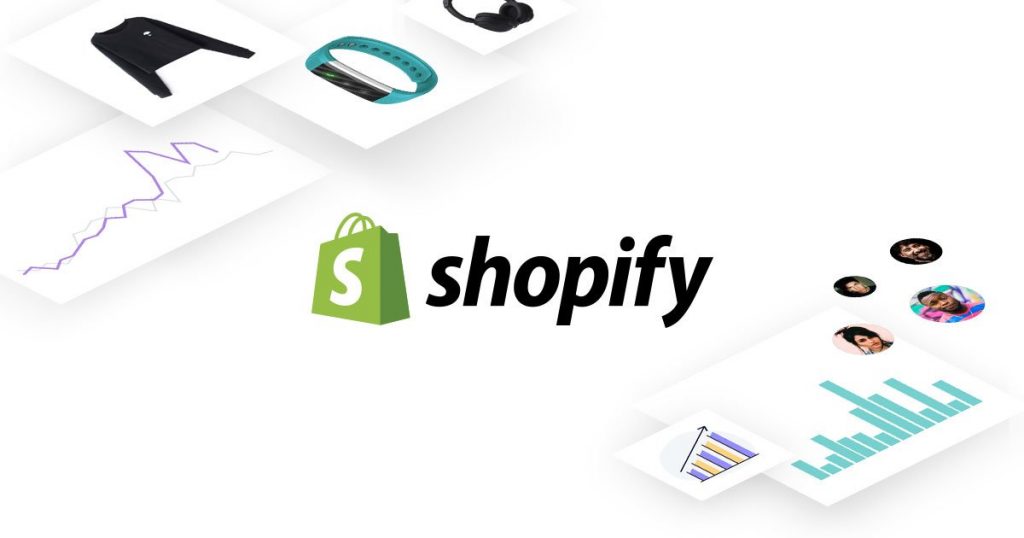 With CRM and Shopify integration, you can often get this information. You need a Shopify CRM with all of this information that enables you to act on it if necessary. This data could have a significant impact on your sales immediately.
The issue is that the majority of CRM software for Shopify currently was not developed with eCommerce stores in mind. To use pure eCommerce customer data in your marketing, Shopify store owners need to integrate with their stores quickly. And the solution will provide them with this information.
Benefits of integrating CRM system for Shopify stores
There are many advantages to using a CRM whether you've never done so or have been using a manual system. Then, you can keep track of your prospects, clients, and vital sales paperwork and contracts.
Building a pipeline: Understand the projects you've completed, the ones you're working on now, and the ones you have coming up. By knowing how the finance is performing, you can decide if hunting for new clients that specific month is necessary.
Using your time wisely: Even if you currently have a time management program in place, a CRM is still far superior. A CRM can display a broad overview of the projects you and your coworkers are currently working on, the total number of design hours invested in a project thus far, etc.
Knowing your customers: With the use of a CRM, you can access a consistent stream of customer data and timelines. And you can tailor your marketing strategies to these customers' micro-moments, psychographics, and demographics.
Enhancing interactions with clients: When business is booming, some clients may occasionally get put on the back burner because of the size of their project, their budget, or their deadline. CRMs can help with this.
Expanding accountability: A wonderful method to keep accountable to yourself, your job, and your clients is to have all of your clients in one location. It will show defined deadlines and milestones.
Improving internal communication: A CRM provides your team with the insightful data they need to communicate both with clients and between themselves. This setting makes it possible for anyone working for your company to quickly take over a client connection.
Establishing a paper trail: Upload all of your contracts and other relevant documents into your CRM. This way, everything is easily accessible and in one central location whenever you need it.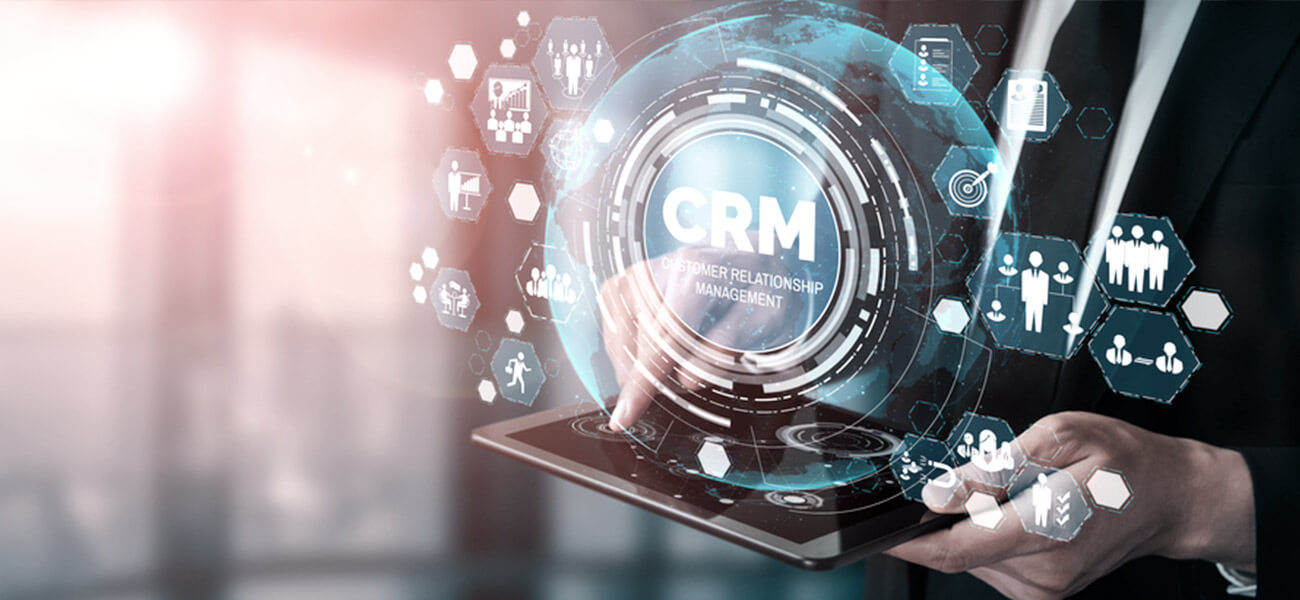 Choosing a Shopify CRM: What to consider?
Comprehensive customer profiles
Every consumer should have their own unique customer profile. One that makes it simple for you to see all of their visits, interactions with your website, things they've looked at, sales, etc. You could truly customize your messaging by using customer profiles to comprehend customer behavior.
The ability to tag consumers with both pre-set and custom tags
This can be quite beneficial for segmentation and creating contact lists for targeted email marketing.
When it comes to eCommerce, segmentation is crucial, especially if you want to personalize your marketing. Another excellent feature is the ability to filter consumers based on their behavior and then tag them appropriately. Tagging is really helpful in this situation because it enables you to create whichever parts you want.
Additional client metrics
Understanding consumer behavior depends on specific measures like the volume of orders, sessions, and LTV. This will assist you in resolving any problems and ensuring that your messaging is always appropriate.
Direct communication with people from the platform
Being able to send an HTML email or a plain text message immediately through your CRM platform to a particular client or segment is a handy option. That saves you time and work and utilizes the data already in the CRM.
This is most likely the important consideration for each Shopify store owner. Shopify and CRM integration ought to go smoothly and quickly. No complex things, no code. The CRM for Shopify stores should have a functional Shopify CRM app.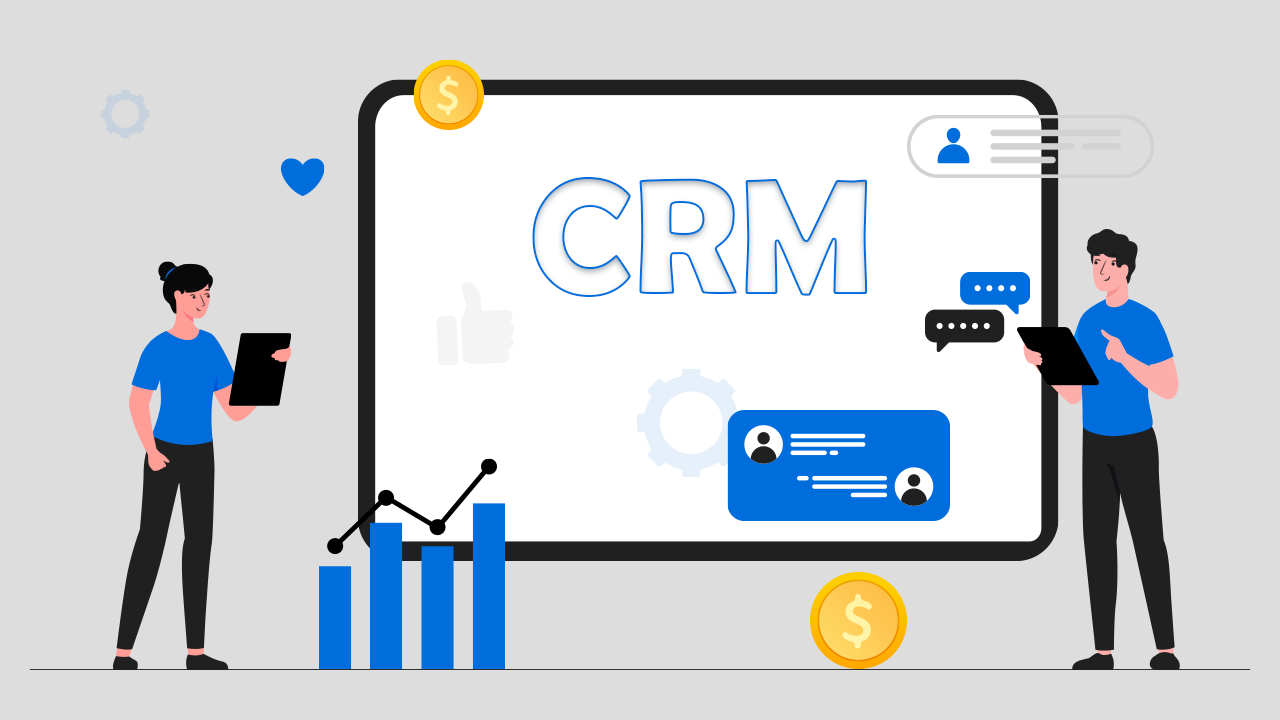 What else can your CRM for Shopify stores help you with?
You can set up strong email automation that is driven by the actions users perform on your site using customer behavior data. Simply by incorporating consumer behavior into your email automation campaigns, you might be converting customers on autopilot.
You could send people suitable newsletters by using segmentation and tagging as well. With the majority of Shopify CRMs, you will need to export that segment and import it into your email tool if you want to send a specific message or offer to a group of people. It would be ideal if they were all connected.
Retention is the secret to eCommerce success for all of us. You cannot continuously be in the acquisition phase. It's costly, and your profit margins will vanish. Instead, you can use customer behavior data to persuade customers who haven't made a purchase in a while, or you can nurture them with content until they're ready to do so.
Additionally, tagging them makes it easier to keep track of everything and personalize the experience you offer. As your business expands, you'll find it helpful to keep track of consumer traits and preferences so you can locate them quickly in the future and take appropriate action.
You have a deeper understanding of the people who are driving those clicks and purchases thanks to all of this consumer data. In addition, you'll be able to develop much deeper bonds with your clients and supporters.
Top 8 suggestions for the best CRM for Shopify stores
Zendesk Sell: Overall Best Shopify CRM
Due to its dedicated Shopify app and superior lead and direct sales management features, Zendesk Sell took the top spot in this ranking of the best CRM for Shopify stores. By bringing together client information from Shopify and your CRM on a single screen, the Shopify for Sell tool streamlines the work of your sales agents.
This improves service by allowing reps to obtain specifics on the order information, billing, and shipping while scrolling through leads and promotions.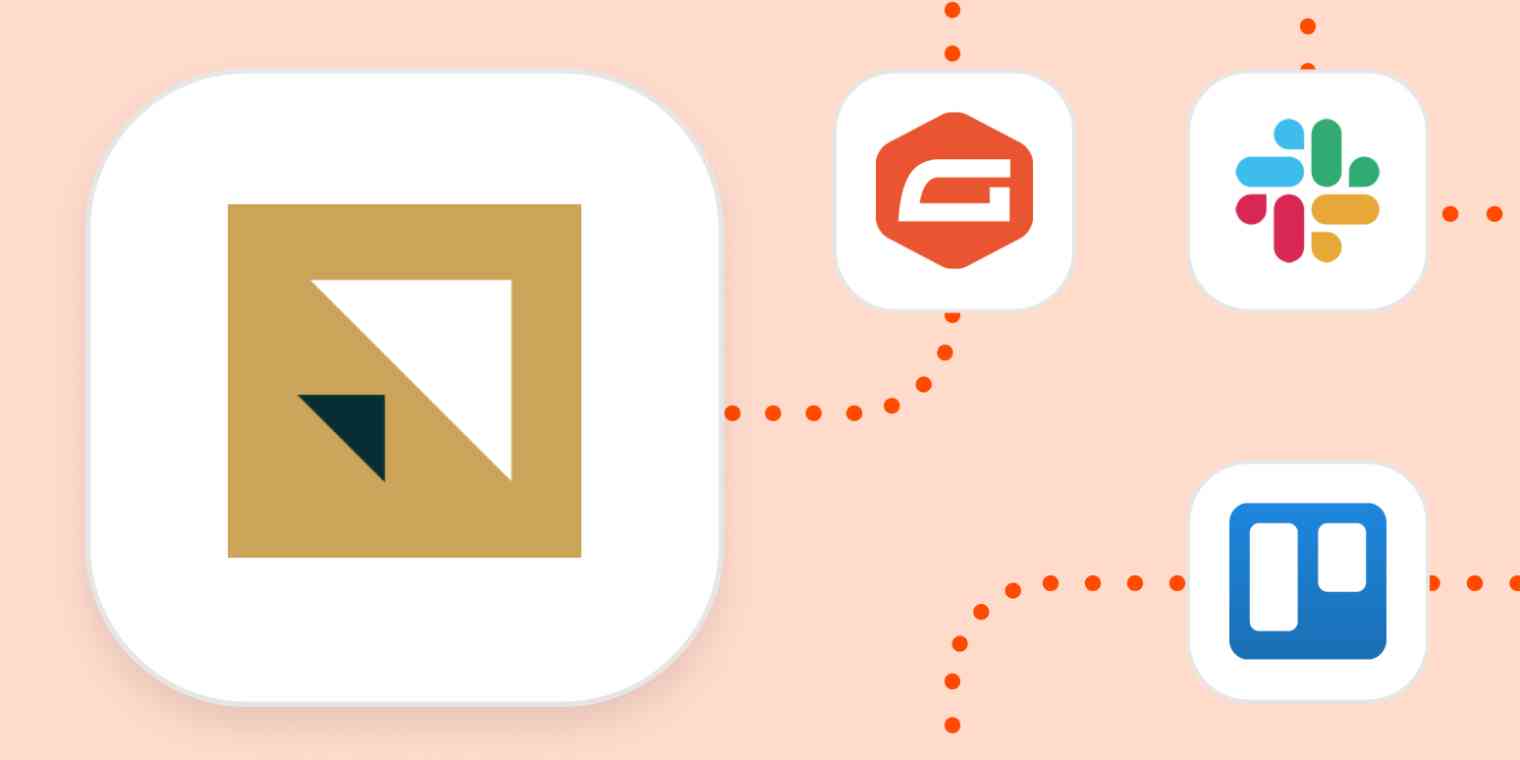 For seamless customer outreach, Zendesk Sell also offers a variety of omnichannel communication methods like email, an in-app phone dialer, and SMS.
These resources are especially helpful for Shopify users who wish to link their online store to a CRM platform that provides channels that let them respond to customer questions, assist requests, or handle complaints while tracking them in the CRM.
** Cons:
However, unlike HubSpot CRM and Freshmarketer, Zendesk Sell does not have a free plan. Additionally, this platform does not offer the marketing features that consumers can obtain by signing up for either Mailchimp or Agile CRM.
HubSpot CRM: for Custom Product Workflows
By looking at how customers interact with your website, products, and discounts, HubSpot CRM's Shopify connection makes it possible to design unique processes.
When a customer searches your online store without buying anything, for instance, it can modify a workflow. The system may launch product-specific re-engagement advertisements, intelligent "calls to action" (CTAs) in content, and abandoned cart email nurturing.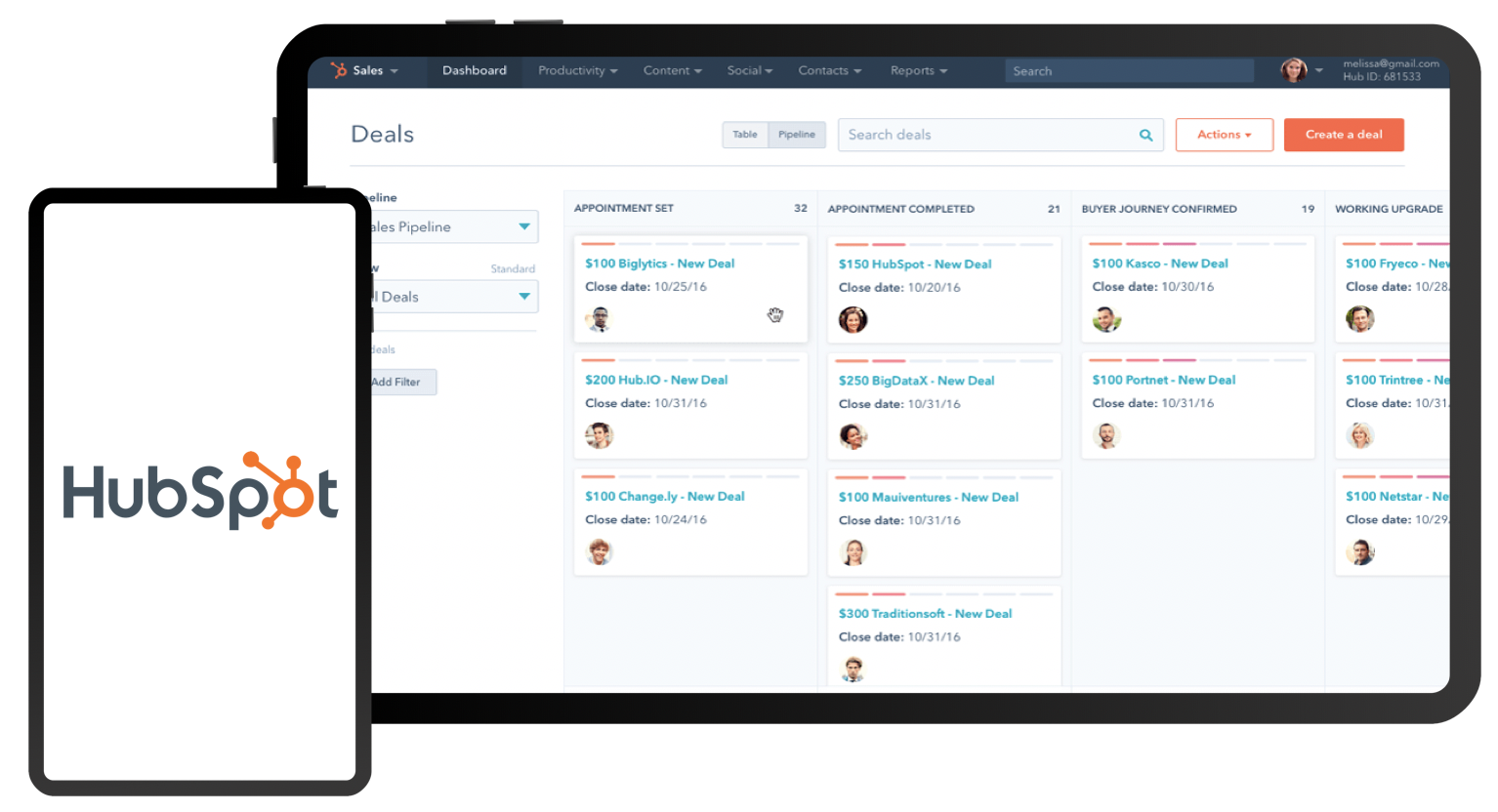 Moreover, eCommerce reports will be included in your account after they have been linked. This enables you to create reports that track sales and consumer interaction, such as average order value, top-selling items, underperforming goods, and abandoned shopping carts.
** Cons:
But the free version of HubSpot CRM lacks data-backed insights for email campaigns. Additionally, higher-tier plans are rather costly, which is a disadvantage for startups and small enterprises looking to scale quickly. However, if cost is the only factor preventing your business from this robust CRM suite, talk to our HubSpot team so that we can help you customize the best package with the most suitable price and performance for your team.
Mailchimp: With Robust Email Marketing Tools
One of the most popular email marketing platforms, Mailchimp is simple to integrate with Shopify. Using both original and prebuilt audience groups, this CRM integration enables you to market to customers and prospects more successfully.
You can send a variety of marketing emails depending on how your audience is segmented. These consist of prospect offers, welcome messages for new subscribers, coupons and limited-time offers, order updates, and prizes for recurring customers.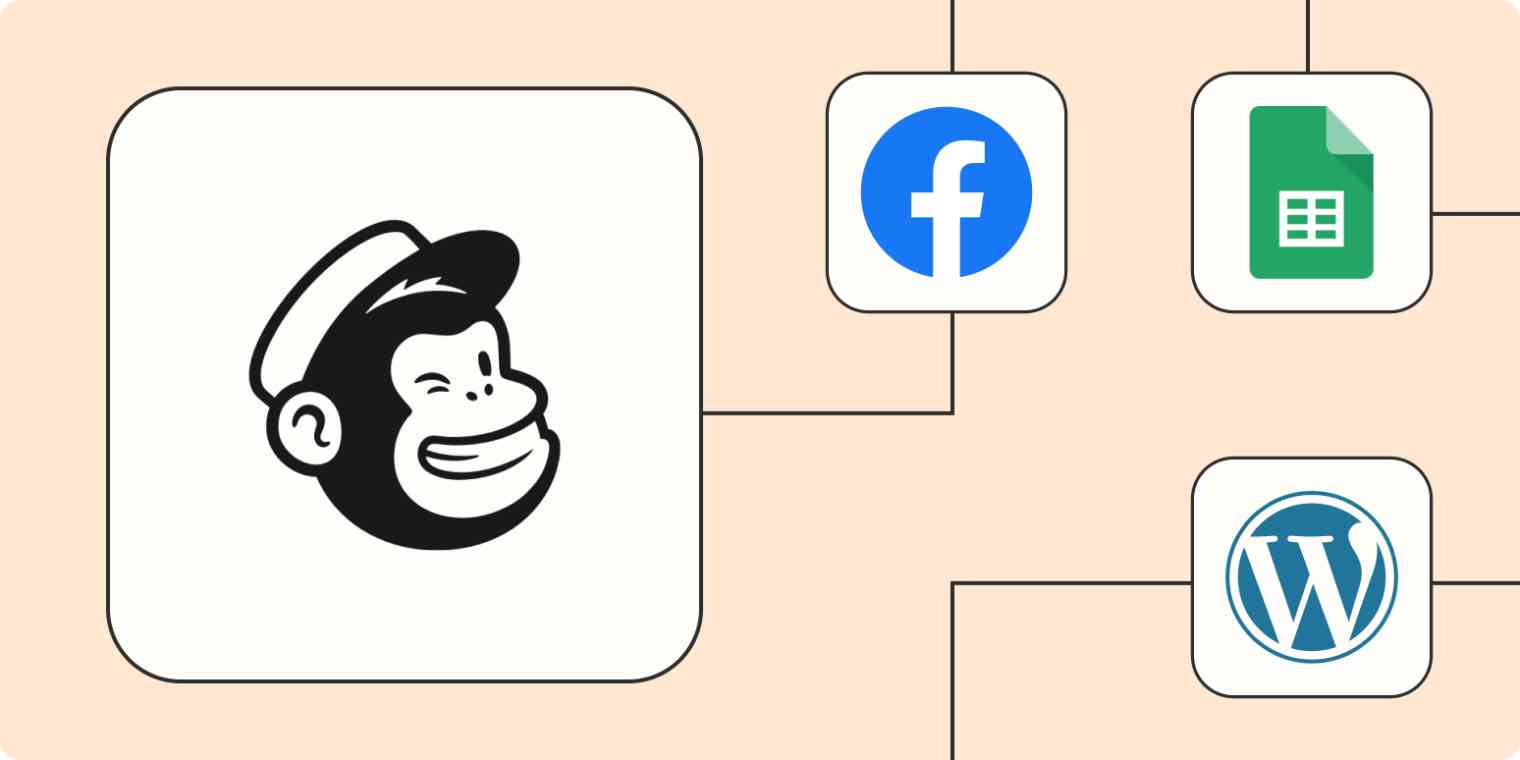 The Customer Journey Builder in Mailchimp's email marketing tool enables users to send relevant information based on customers' activities and behavior.
These are useful when reminding potential consumers to finish their shopping carts or reactivating dormant customers with marketing emails. Additionally, it enables you to produce emails with customized product recommendations based on your clients' past purchases.
** Cons:
Mailchimp does not provide deal and sales funnel management features because it is not a conventional CRM. Its pricing structure is another significant drawback, as the price swiftly escalates as your contacts, subscribers, and emails increase.
Richpanel – Shopify CRM for Customer Service
Richpanel is a customer service CRM purpose-built for eCommerce use cases. It integrates with Shopify seamlessly and fetches every customer detail to display them under each contact. Richpanel offers omnichannel engagement across social media, live chat, instant messaging, phone, and email without losing the context of the customers' Shopify data. All customer interactions including contact details, orders, lifetime value, prior support engagements, purchase history, and product pages visited can be tracked within a single ticket, making personalization easier for agents.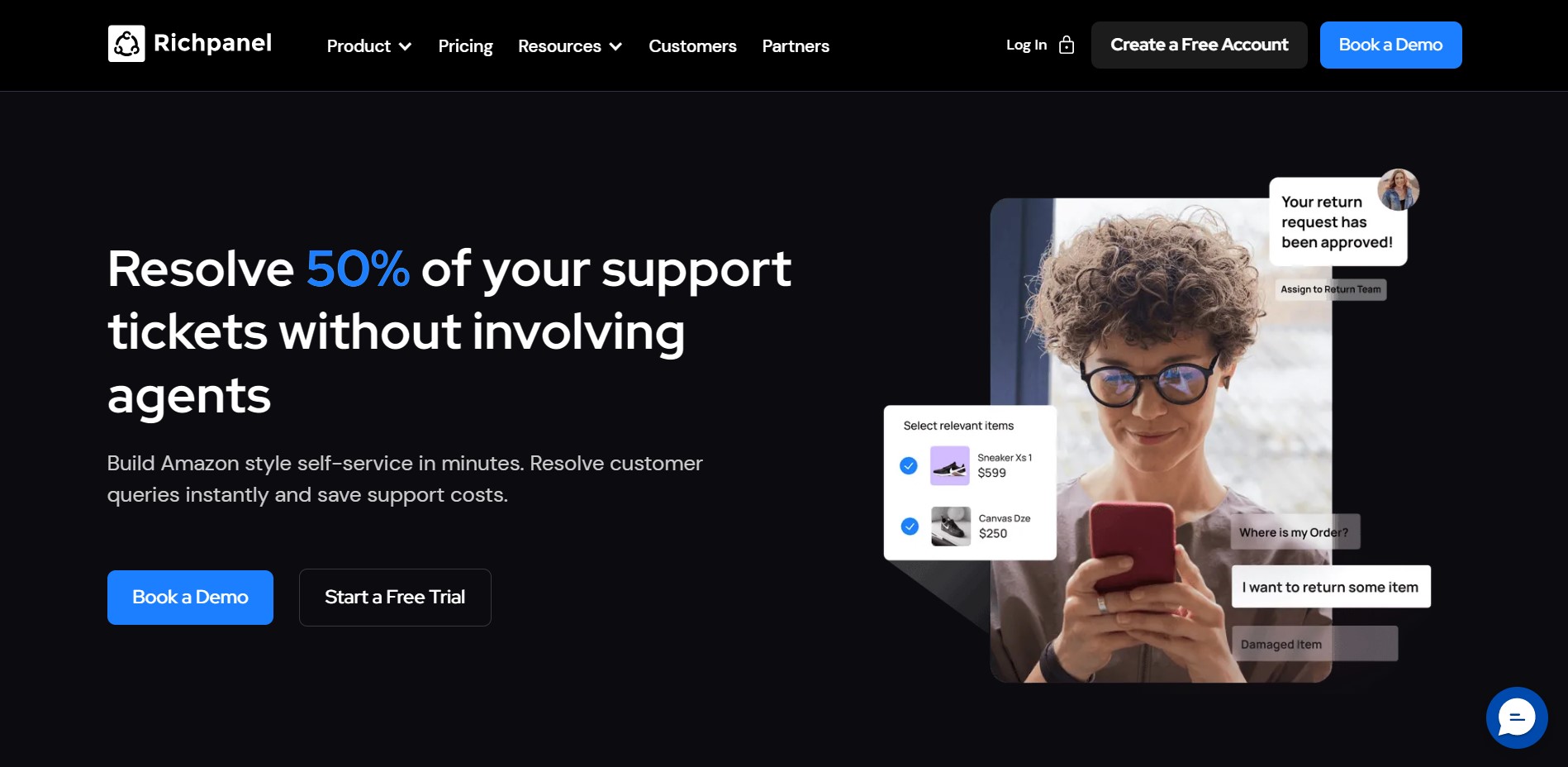 However, Richpanel's benchmark feature has to be its powerful self-service widget. You can automate repetitive customer queries around returns, refunds, replacements, order tracking, warranty claims, and product queries. This is done by setting up comprehensive self-service workflows that reduce agent workload and improve customer experience with instant resolutions.
Freshmarketer: for Shopify for Multichannel Customer Engagement
Freshmarketer is a marketing automation platform with native Shopify integration. This makes it simpler for eCommerce companies to communicate with their clients via email, SMS, WhatsApp, live chat, and personalized bots.
With its segmented multichannel campaigns, cart abandonment reminders, drag-and-drop email templates, and predesigned landing pages, you can enhance your marketing initiatives.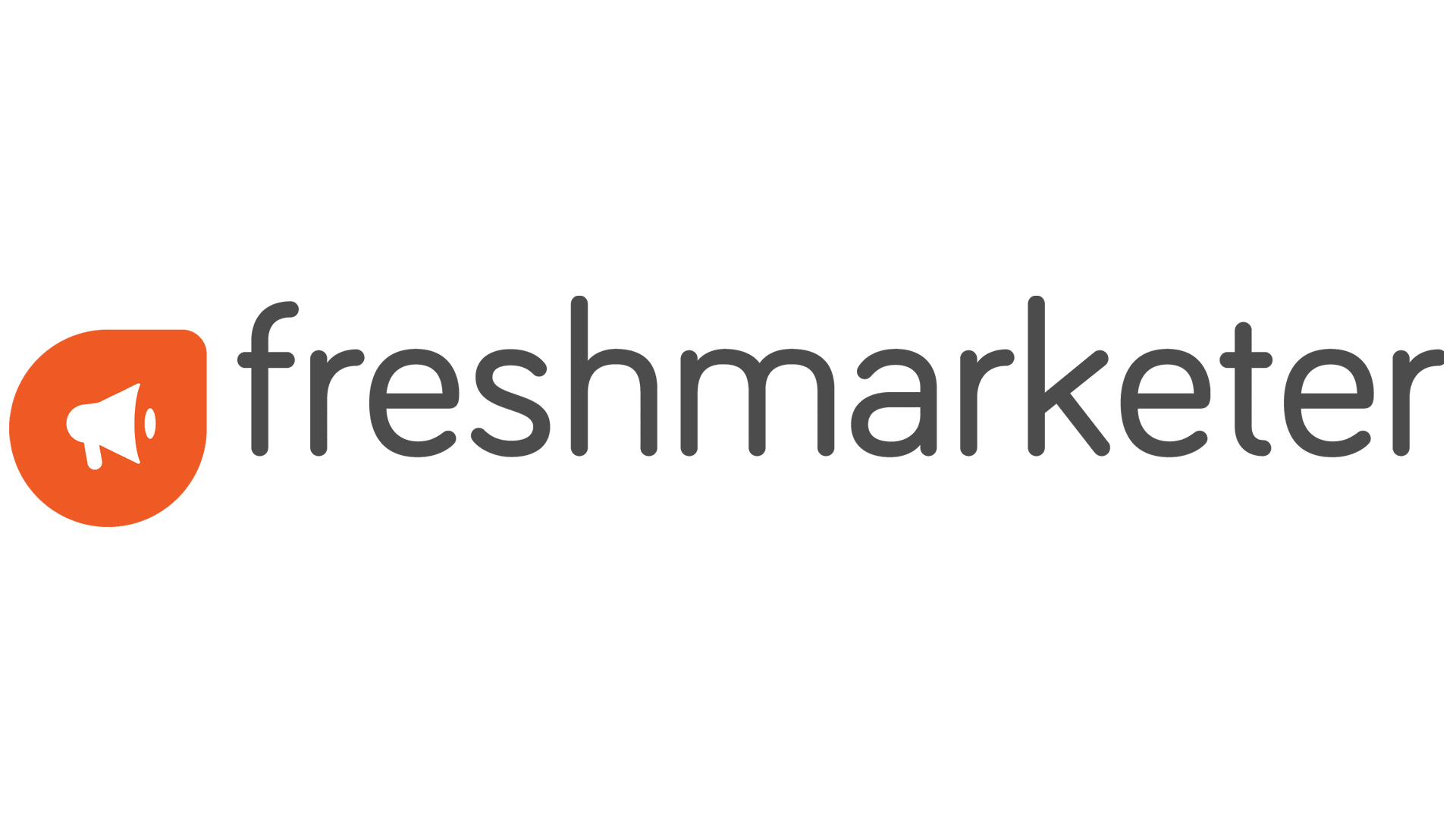 This CRM for Shopify stores smoothly interfaces with other Freshworks ecosystem products including the sales force automation program Freshsales and the customer service management app Freshdesk.
You can bridge the gap between your service, marketing, and sales departments thanks to these connectors. In order to track customer journeys and lead conversion more effectively, these apps allow for real-time contact syncing.
** Cons:
Tools for managing orders and processing payments are not included in Freshmarketer.
Metrilo: for eCommerce Analytics Access
The Metrilo eCommerce CRM has powerful analytics features for tracking and analyzing Shopify store performance. This is accomplished by monitoring the effectiveness of marketing campaigns, engagement indicators, and sales attribution.
The CRM-Shopify integration enables Shopify sellers to effortlessly track referrals, influencers, coupon codes, and marketing channels in order to better optimize their marketing expenditures and distribute funds to the channels that generate the greatest sales.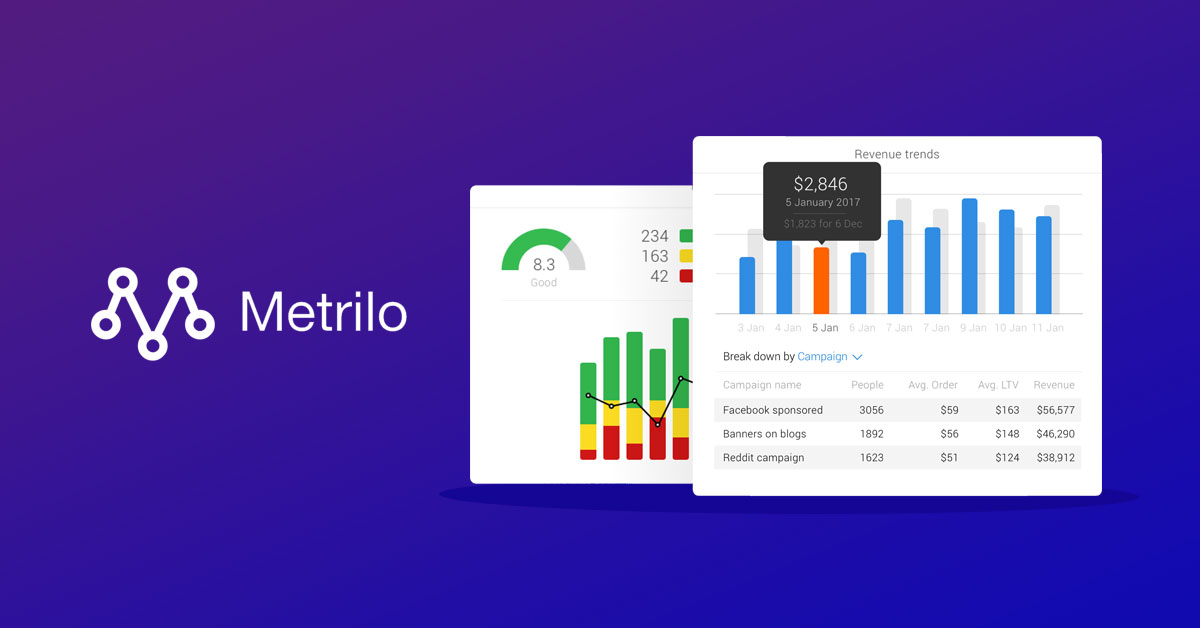 The eCommerce platform from Metrilo provides analytics capabilities that give you a thorough picture of the revenue streams for your store, including sales from new versus repeat consumers, leads from social media, and nation and city of origin.
The software also provides product analysis data so you may track the views, transactions, and cart abandonment of your products.
** Cons:
The pricing structure of Metrilo is by far its biggest drawback. Because of its unlimited user capacity, it can be utilized by larger teams, but it is considered costly for startups and small enterprises that keep expenses down with per-user subscriptions.
Agile CRM: for Marketing Automation
Shopify eCommerce enterprises will grow sales and engage with customers by using the powerful marketing automation solutions provided by Agile CRM.
With the help of a drag-and-drop marketing campaign builder, you can easily develop graphic multistep marketing workflows.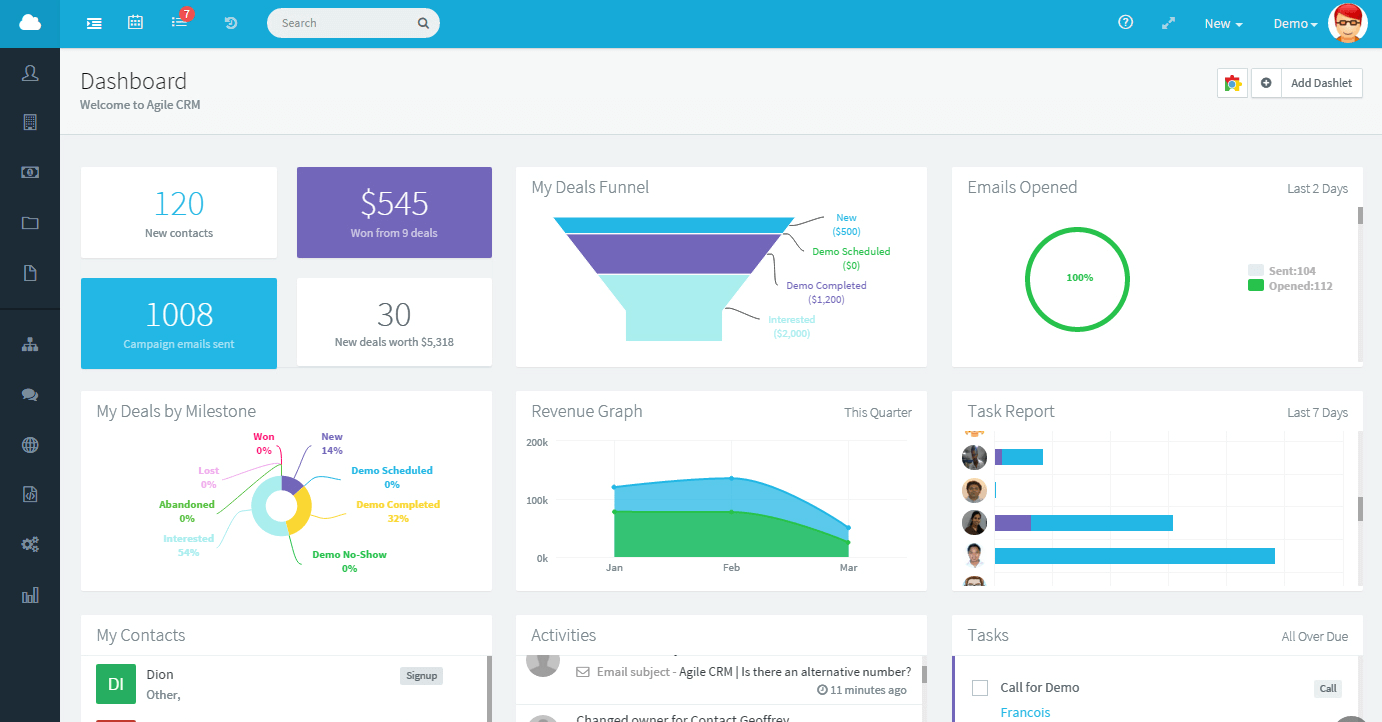 The platform also enables you to program its mobile marketing tool to send customized SMS messages to prospects. It also sets auto-responders and follow-up messages based on time or contact activities.
Additionally, you can offer promotions to increase sales and send surveys to get feedback to enhance your marketing outcomes. It is all thanks to the CRM-Shopify integration.
** Cons:
Agile CRM is a great Shopify CRM for users who require significant marketing automation features. However, some users don't trust its support staff and its free plan doesn't include an in-app dialer.
Salesforce: for Multiple Shopify Stores
Salesforce is a cutting-edge CRM platform that enables companies of all kinds to manage their sales, marketing, and customer support operations from a single location. It includes advanced sales tools in addition to powerful reporting and integration features.
To link your CRM with Shopify, you can download the free connector tool Shopify Made Easy from the Salesforce AppExchange store.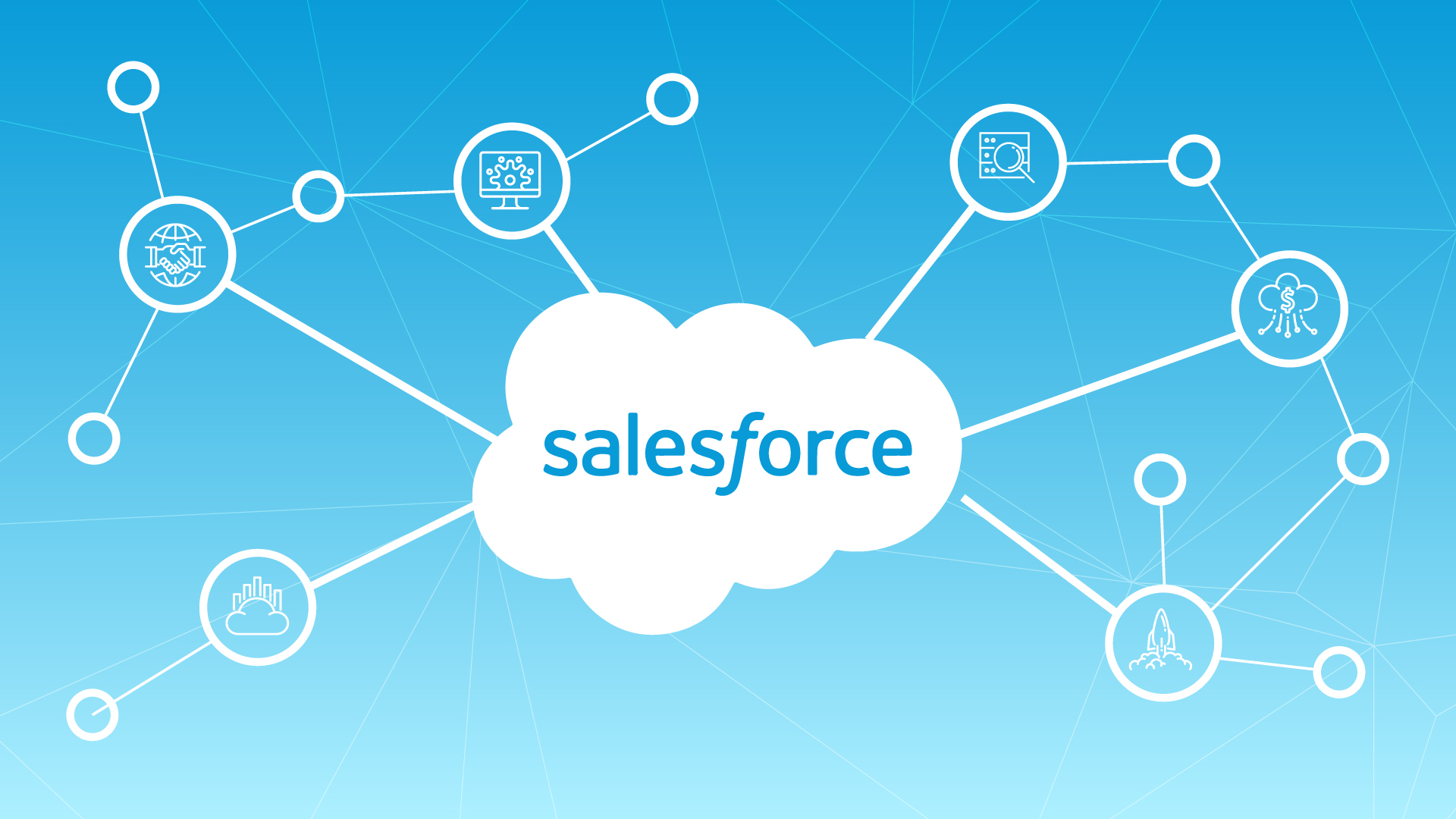 With Shopify Made Easy's zero-code connectivity, you can synchronize records in real-time, and manage inventory from a single platform. And easily your website can integrate all legacy Shopify data. The best part is that you can integrate various Shopify stores with a single Salesforce account.
The ability to manage an unlimited number of records, products, orders and inventories from various Shopify businesses from a single dashboard enables you to work more productively.
** Cons:
Salesforce's pricing structure and simplicity are two of its most obvious drawbacks. It does not have a free plan option, in contrast to Freshmarketer and HubSpot CRM.
In conclusion,
As you can see, there are a few CRMs that would be great for Shopify stores. Zendesk Sell seems the overall best CRM for Shopify stores.
But if you're looking for something that is easy to use and helps with managing your customers, then we recommend either HubSpot or Zoho CRM. However, if you want more features and are willing to spend some time learning how to use CRM, then Salesforce could be a good option for you. Whichever CRM you decide on, make sure that it integrates well with Shopify so that all of your customer data is in one place.
If you want any help integrating CRM into your Shopify store, feel free to contact our team of Shopify experts. Being an eCommerce powerhouse since 2015, we have more than 8+ years of providing Shopify website development services, we can assist you with your integration process.