Reality has shown that companies that apply customer engagement analytics have a more significant improvement in customer relationships than those who simply convey messages to customers across multiple channels.
Are you in denial that the customer has more engagement needs than before?
Obviously not.
Since the world market becomes more vibrant with a series of innovations, notably digital transformation in the persistent COVID epidemic, customers are more important than ever. As a result, firms strive to attract customers' attention in a variety of ways.
Over the years, changes in customer buying behaviors are playing a role in shaping corporate strategies. This shows that before you take any big steps to engage your customers, you should do an analysis of your client's behavior first.
The same comes to customer engagement.
The deeper, more advanced, and comprehensive customer engagement analytics are, the more you can understand your customers and, at a higher level, gain a competitive advantage, reduce waste of resources (including human, data, time, costs), improve customer loyalty, and increase sales.
That's exactly what we'll discuss in today's post. In addition, we will also provide the most powerful customer engagement analytics tools that make it more straightforward to collect data on customers who are actively interacting with your business. Therefore, don't skip any useful information.
Let's get started!
Customer engagement analytics definition
Customer engagement analytics is based on available or collected data for analysis to provide solutions to increase customer engagement on the customer experience journey. These data can originate anywhere, as long as related to the business activities, like customers or competitors. Enterprises will use metrics to collect them or hire third-party services so that they can focus resources on other core activities.
Let us say something about customer engagement.
In the past, businesses often focused on conveying messages to customers through many different channels with the aim of reaching as many potential customers as possible. However, with an increasingly vital role in determining the success of a company, today's customers are being encouraged to communicate more on their buying journey. Not only does it convert leads into loyal customers, strengthens a sustainable position for businesses, but it also helps them outperform other competitors.
Usually, a customer engagement analytics process will include 3 steps:
Import data, including capturing and aggregate data; sometimes integrating data as well.
Analyze data, which means choosing one of three ways: predictive analytics, descriptive analytics, and prescriptive analytics.
Finally, apply the analyzed information to increase customer engagement.
Today, it is best to use a variety of data sources to analyze and diversify your results in terms of customer schedules and behavior. These data sources could be customers, suppliers, or competitor companies, etc. This is actually a few times more efficient than if you only exploit and use few data sources.
Below is an investigation of the advantages of customer engagement analytics based on a variety of data sources.
What customer engagement analytics benefit for businesses
Among the benefits to companies analyzing customer engagement and effectively applying it, we recognize three main and significant benefits that anyone will gain on the road to finding a way to increase customer engagement. Keep in mind that you must leverage data from all sources you have as well as from outside to be able to analyze your customers as detailed and complete as possible.
Have a detailed perspective at customer experience journeys
If you have just started getting acquainted with customer engagement, analyzing data from multiple sources will help you become more proficient with the customer journey, be able to know the touchpoints with customers and all the channels that are appropriate for each customer segment as well.
Initially, you may have to spend a lot of time leveraging data from all different sources, from transactions, interactions, customer feedback to data from third-party systems. However, we guarantee that after a year, you will be more efficient at collecting, researching, and analyzing customer journeys, building a profile of their status and behavior, from that having a comprehensive yet detailed picture of the customer experience.
Know the root causes behind the current problems
Customer engagement is sometimes just a conversation with a customer care representative or a line of feedback on the website, but, usually, it is a long process including various steps of interaction between customers and suppliers of products or services. Because of that, there's a lot of room for mistakes that can happen in the process that are hard to see with the eye.
As you take advantage of data from a variety of sources to analyze consumer behavior, you not only get to know their interests and needs but also discover what leads to the customer's dissatisfaction, churn, or the cost waste of interacting with them. From there, you will have more ways to improve and change the customer experience for the better.
Promote multi-channel engagement
Customer engagement analytics includes tracking and predicting customer behavior on their experience journey. As such, you can see their engagement across all channels at once and see which channels your leads would prefer to receive messages from and engage with. From there, leverage the data to increase customer engagement based on their preferences and habits.
Let us take the service of the traditional retail industry as a typical example.
When you enter a coffee shop or go to a supermarket, you will be provided to use the free Wifi. However, there is one important step you need to take before you can access it, which is providing data through validation and, at a higher level, account login. You may not pay much attention as this step usually takes only a few seconds to do, but it is a way for businesses to collect customer migration data alongside driving them to retail locations more frequently, including young people who love to shop. In addition, they will also predict crowded times to coordinate the right amount of staff to serve promptly.
How to analyze customer engagement properly
Personalize for customer segmentation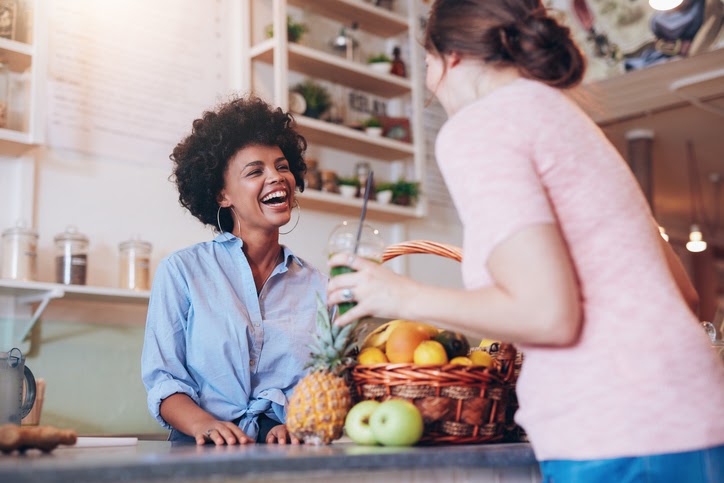 Personalization is something you will often hear about when developing customer engagement strategies.
Do you know why?
Right. Customers will not want to respond to general questions or information unrelated to their personal needs.
For example, suppose you've just paid for a favorite shirt online on a certain website, and then you receive a small survey about service from this store. It will be fine if the content of the survey is not about items in the store's new collection that don't include the shirt you just bought. With zero knowledge and interest in the new collection, what will you do in this case?
If we were you, we would ignore it.
The lesson here is, whether the customer is satisfied with the product, service, or experience you build, if you don't analyze the data properly to personalize the information sent to the customer, all you get is nothing.
Set behavioral triggers
Don't just collect whatever information you gain, but follow it, dig deeper, and evaluate customer interactions. Once you identify the context around their interactions and spot their subsequent moves, it will be easier for you to predict future behavior patterns. Start building a map of the options provided by your company and the client's reaction to each of the experiences for a more active response. This also increases the time spent interacting with customers when they begin to want to stop.
Promote ongoing conversations
This is the key for every business to build and maintain lasting relationships with customers, not limited to just one purchase. Today's customers want open communication because they feel a responsibility to tell other users about their likes or dislikes with a product or service. You can find evidence at many product review forums or groups on the social network. Not only that, but they also want businesses to change the customer experience in a more positive direction. Therefore, don't hesitate to interact with your customer with an open, listening, and receptive mind. No one will want to refuse to build relationships with businesses that respect his perspective.
The most powerful customer engagement analytics metrics
There are many types of customer engagement metrics that are used by large businesses to collect data. In previous posts, we have thoroughly analyzed them, so you can find out more at Magenest's blog. However, we will still go through three of the popular metrics in this guide to give you an objective look at them.
Guest checkout rate
This is the percentage of customers who buy goods online from you but do not register for an account on the website. In general, you need to understand that the more you motivate them to register, the higher their engagement will be.
Guest checkout rates = Number of orders completed by a guest/ Total number of orders
Purchase frequency (PF)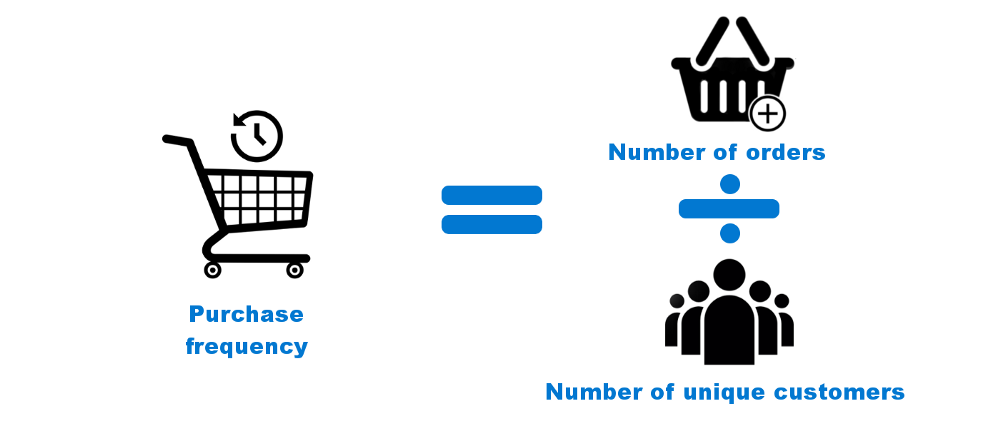 This number shows the average frequency that a customer makes a purchase from you over a year. The higher it is, the better it proves your business is interacting with your customers.
Purchase frequency = Number of orders in the last 365 days/ Number of unique customers over the last 365 days
Repeat purchase rate (RPR)
Customers who buy more than 1 order will get more interaction and engagement than the rest. This metric will help you measure it.
Repeat purchase rate = Number of customers that bought more than once/ Total number of customers
To conclude
Several organizations are leveraging customer engagement analytics to create a competitive edge and achieve marketing success, attracting customers more effectively and durably. Also, with large businesses coming with a wide ecosystem and branches, they help them influence other groups' members. If you're also looking to optimize customer engagement processes and improve experience management, don't hesitate to analyze customer engagement on your own or use the service of customer engagement analytics platform providers in the market. For further questions on this topic, get in touch with us or visit our blog. Like and share the article with others if you find it useful. Thank you.