There is no shortage of CRM (customer relationship management) software on the market these days. So, how do you know which one is best for your startup business? In this blog post, we'll take a close look at some of the best CRM for startups and what features to look for when making your decision. We'll also provide some tips on how to get the most out of your CRM once you've chosen one. Let's get started!
Benefits of CRM for startups
CRM for business, in general, can help your new business manage contacts, identify clients, produce reports, save time, and increase revenue. As a startup, you also probably don't have your own IT department, so you'll want to make sure the CRM you choose is among the best CRM for startups. Your choice should be supported by an excellent customer care team that lowers the learning curve for the product, responds to your nagging queries, and quickly fixes technical problems.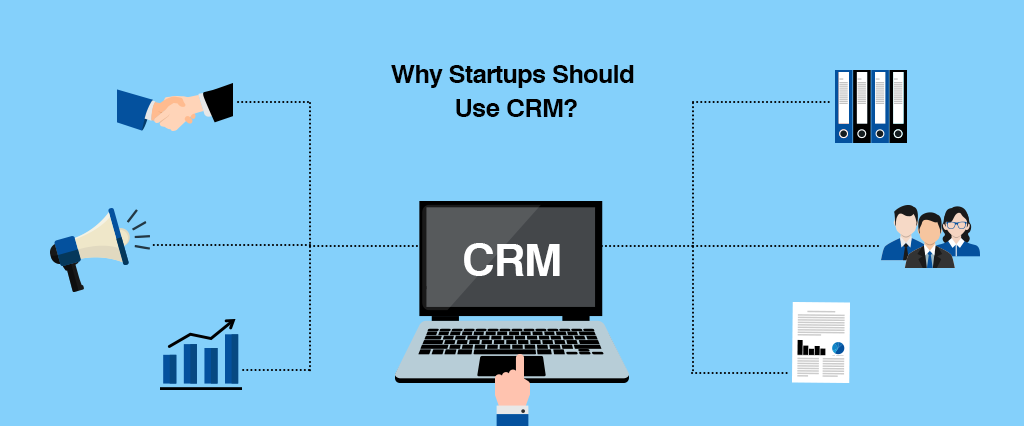 CRM software streamlines business operations by centralizing customer relationships, sales and marketing efforts, and service and support initiatives. To boost visibility and organizational transparency, you can assign tasks and organize teams.
Get customer data organized
Through interfaces with social media, email clients like Gmail and Microsoft Outlook, and other digital technologies, data can enter the central platform. When information is processed internally and flowed into a single source, everything becomes more organized.
Obtain collaboration and transparency
Collaboration features in CRM make working together easy, no matter how far apart you are. Workloads can be distributed more effectively because they make it simpler for everyone in your team to access up-to-date information about customers, deals, tasks, and projects.
By centralizing customer information from all of your communication channels, you may offer to reach more customers that go beyond the domain of any one department or team function.
Enhance efficiency & productivity
CRM solutions make it easier to stay on target by alerting you when to send a follow-up email, offering full customer purchase histories, and allowing you to track deals along the sales pipeline.
They can also look for new sales opportunities and keep tabs on the existing ones by stage, month, value, and likelihood of success. Face-to-face meetings will become less essential as mistakes and duplication are avoided, which will result in lower service costs.
Increase revenue & profits
CRM tools free you up to concentrate on fostering relationships by streamlining various business activities and automating job management.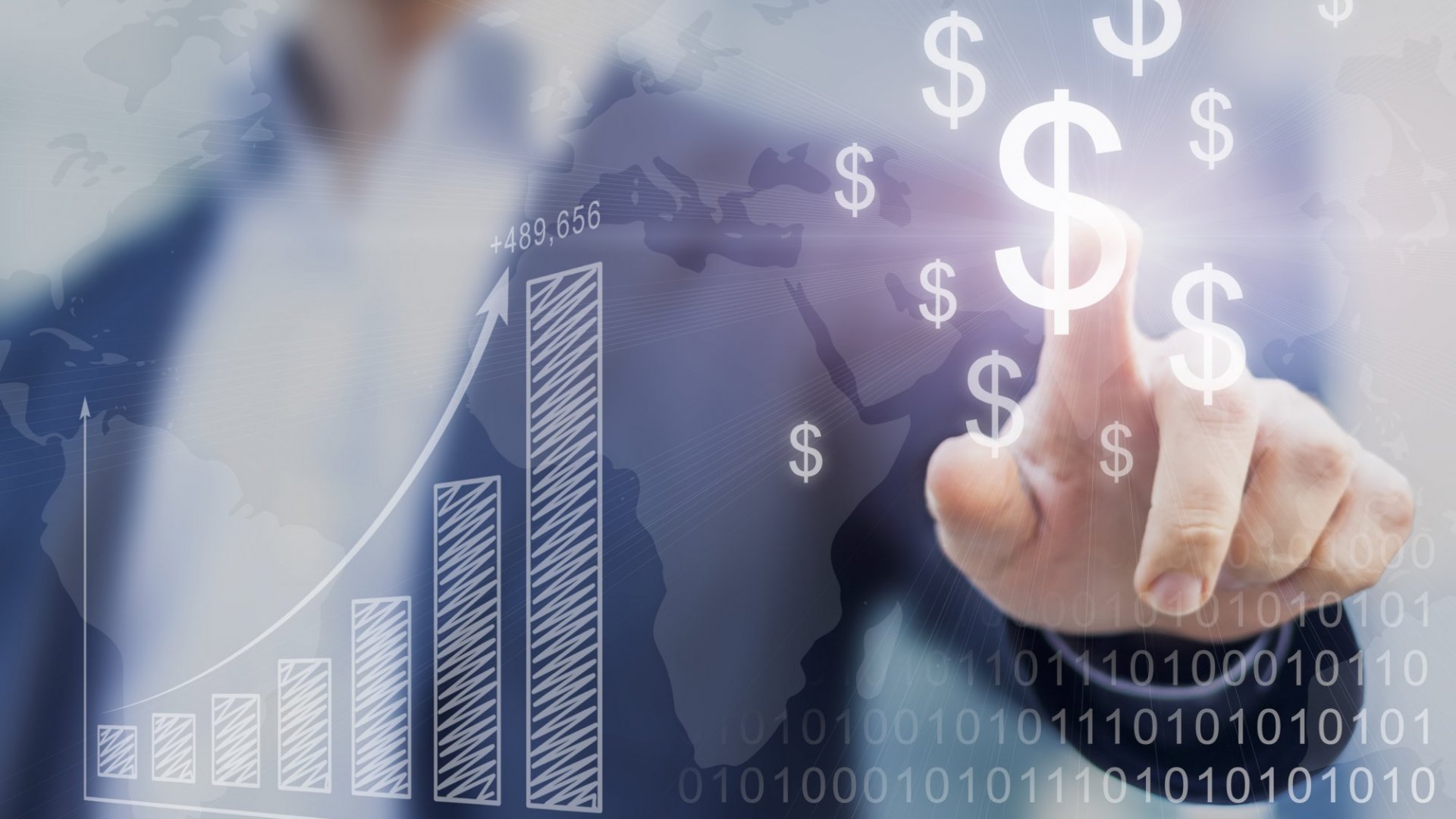 Improved relationships can boost your sales conversion rate, which can increase your company's earnings. Using analytical tools, you may optimize each phase of the sales cycle and modify your strategy in consideration of obvious patterns.
Lessen dependency
If team members have access to a single platform with all of the information they need at their fingertips and total visibility over all projects and tasks, they will be better to work autonomously.
Forecast sales
It will take less time to navigate between apps and wait for other team members to reply to messages. And reductions in red tape free up everyone to produce better work.
Key features of startup CRM
Sales CRM features will include automated sales forecasting tools that take metrics for sales price and the possibility that a deal will close. This makes it possible to estimate sales figures accurately, allowing you to focus your operational efforts on a few key customer groups and get the greatest outcomes.
Automate & track your sales
The best CRM for a startup enables you to specify KPIs, create sales funnel stages, create lead qualification standards, and determine the precise activities sales representatives ought to do at each deal step. By doing so, you'll be able to create repeatable sales cycles, automate sales procedures, and keep track of deals visually from start to finish.
Sales automation keeps agents on task and makes sure that prospective sales don't fall through the cracks by dynamically allocating priority tasks for agents, sending follow-up reminders, and automating sales communications.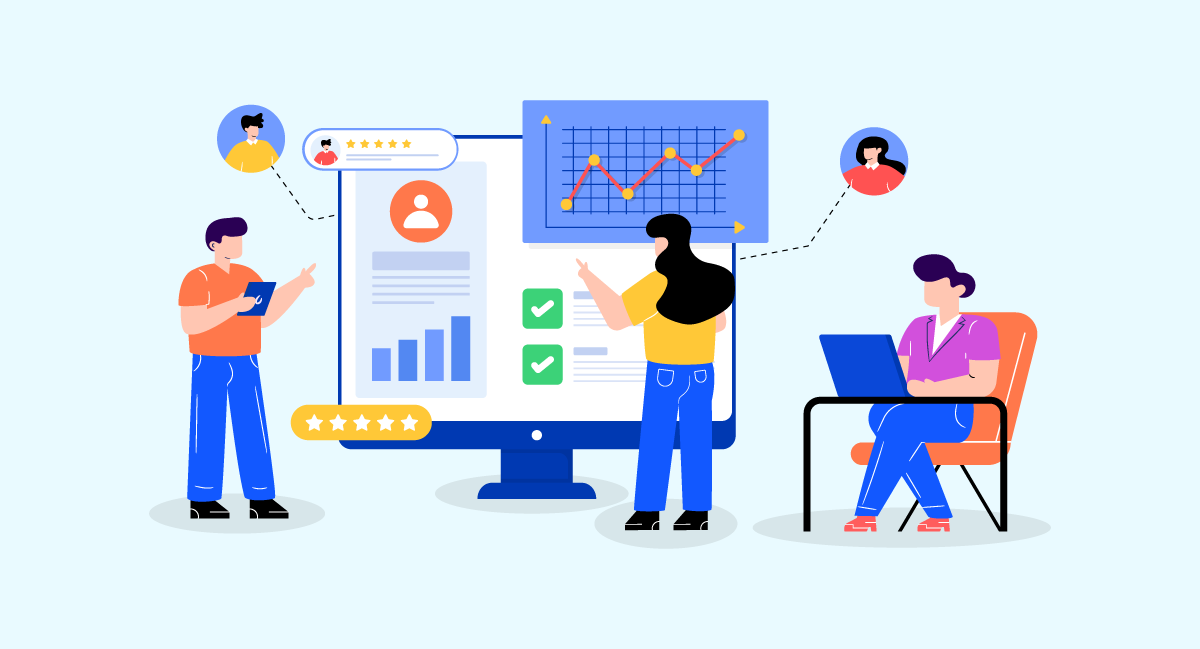 Conduct proper sales reports
Sales reports give you a complete picture of your best clients, the sources of your leads, the problems in your sales pipeline, the reasons why clients buy from you, and more. Additionally, you may keep a closer eye on data like meeting quotas, emails sent, meetings attended, and the quantity and type of sales.
Implement cross-team alignment
The information in your company is aligned by a single CRM platform, greatly enhancing visibility for your entire workforce. Without having to make contact, team members can communicate in real-time using in-app chat features, leave comments for one another, and access specific case files. In other words, there is no question as to who should do what after the task assignment.
Manage contacts data
CRM gathers contact information from a variety of sources, such as social media, live chat, the phone, the business website, web forms, purchase data, notes from in-person conversations, and more.
Contact management solutions combine all data into a single contact record, including address and phone number. Therefore, you can get a complete picture of the leads, clients, and other people involved in your network.
List of Best CRM for Startup
Agile CRM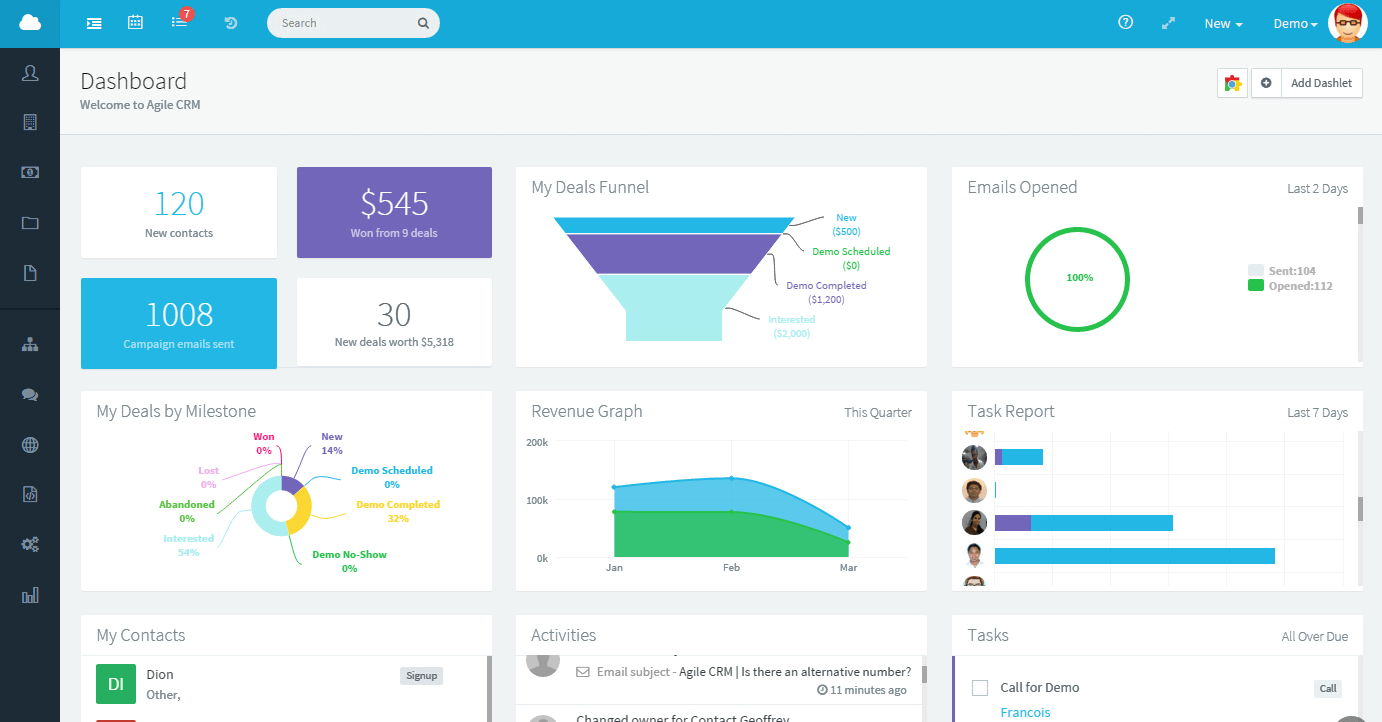 Agile CRM is considered the best CRM for startups as it specifically targets startups with a free, fully functional sales CRM that can accommodate up to 10 members.
The platform combines VoIP phone, contact management, marketing automation, real-time notifications, social suite, email monitoring, and web tracking.
Agile CRM will automate all of your upcoming phone calls and follow-ups after you sync your appointment calendar online.
Your team can quickly attach documents to emails, deals, businesses, and contacts within the app.
HubSpot CRM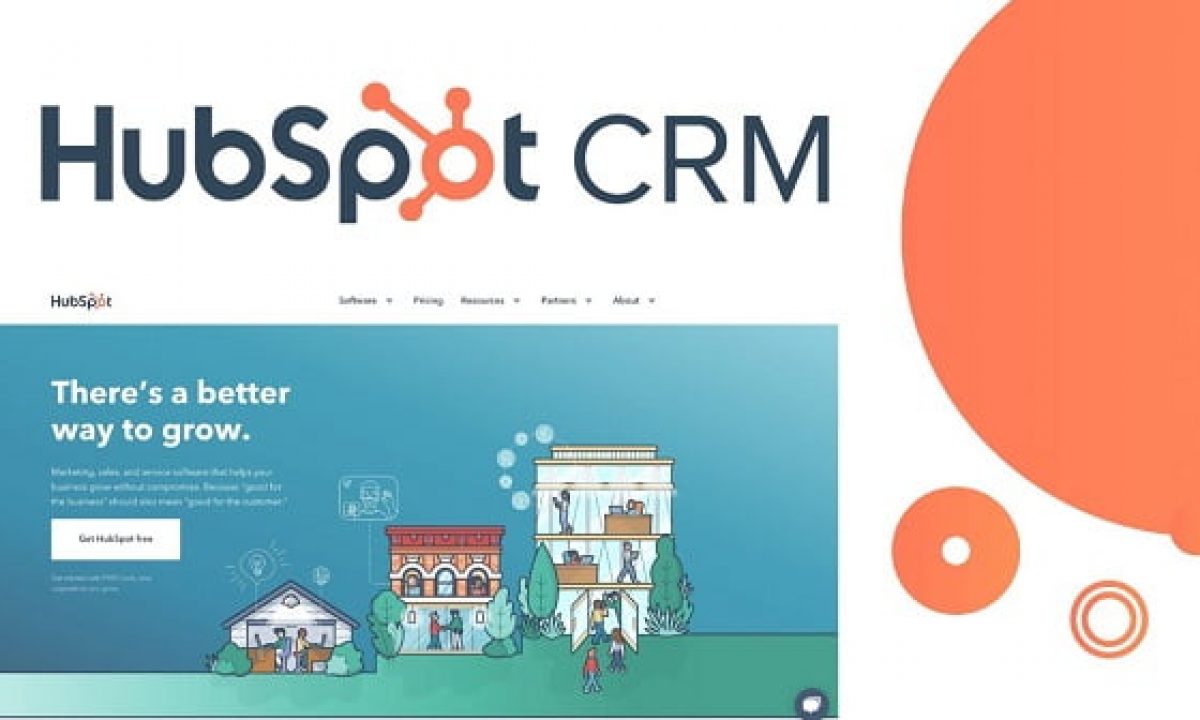 One of the best CRM for startup, we say. You can manage business procedures using HubSpot for better project management. You'll be able to manage leads effectively, monitor the sales process, and capture customer interactions across channels. It is regarded as one of the best CRM for B2B startups.
For startups that are qualified, the HubSpot for Startups program offers discounts of up to 90% along with specialized training and assistance for startup-friendly onboarding. The program is compatible with both G Suite and Microsoft Office, so it works smoothly on whichever platform your company prefers. With the help of the Zapier integration, it's simple to communicate data between apps (such as Google Sheets, Slack, Facebook Lead Ads, etc.) to expand functionality and support the expanding operations of your business.
Since HubSpot CRM offers a free tier, you can get started right away. Whereas, paid HubSpot add-on packages pack on capabilities like reporting, artificial intelligence, and powerful automation.
Close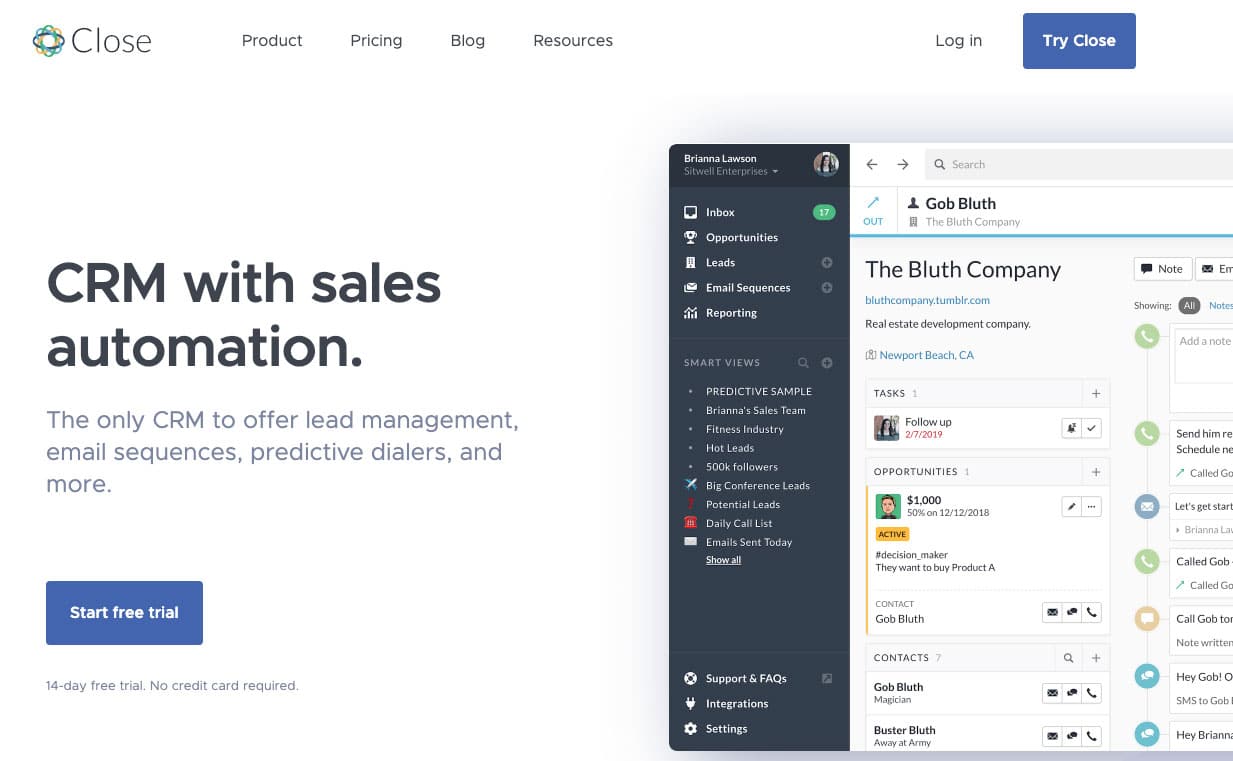 The pipeline view, audio calls (including call recording), SMS, reporting, and email marketing options (including custom email sequencing) are all available in one location with this startup-friendly CRM.
A time-saving feature for sales representatives is pre-recorded voicemail and a predictive dialing tool. These tools enable staff to auto-dial several numbers to increase sales agent efficiency.
Numerous useful platform connectors are available, including those with Facebook, Mailchimp, Slack, Zendesk, Google Sheets, and Zapier.
Copper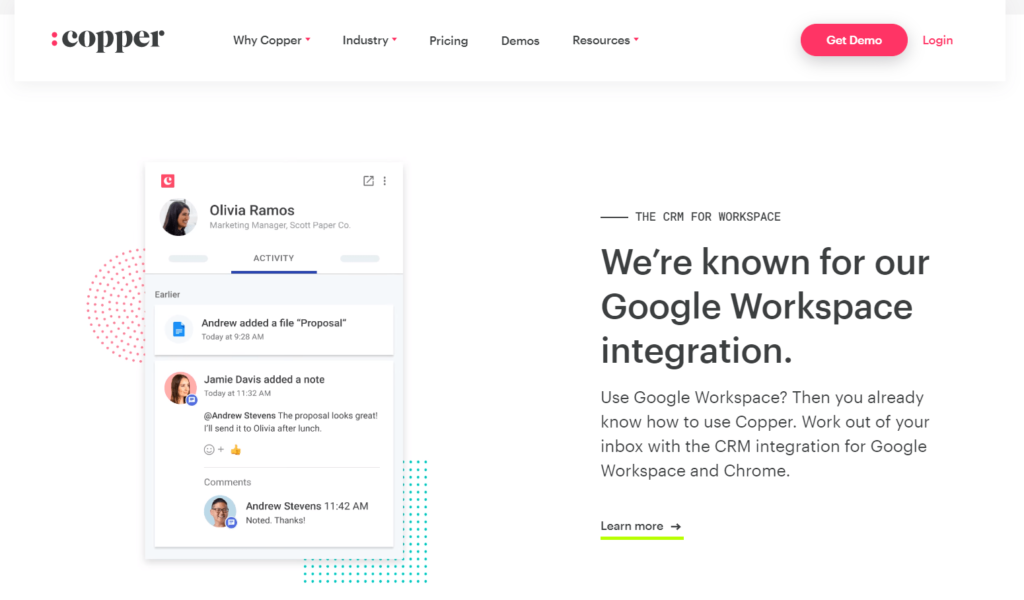 Copper offers features that are beneficial to startups, like automatic data entry, intelligent identification, lead, and customer tracking, as well as the optimization of sales contacts and prospects.
Since it is directly integrated with G Suite, data import from Google products like Gmail and other programs you (probably) use every day is seamless.
The CRM enhances team and workflow management through weekly pipeline progression reports. The reports utilize drag-and-drop capability, custom filters, and alerts when deals may be approaching deal staleness.
The software offers a visually appealing sales funnel for simple lead management and tracking throughout qualifying.
Zoho CRM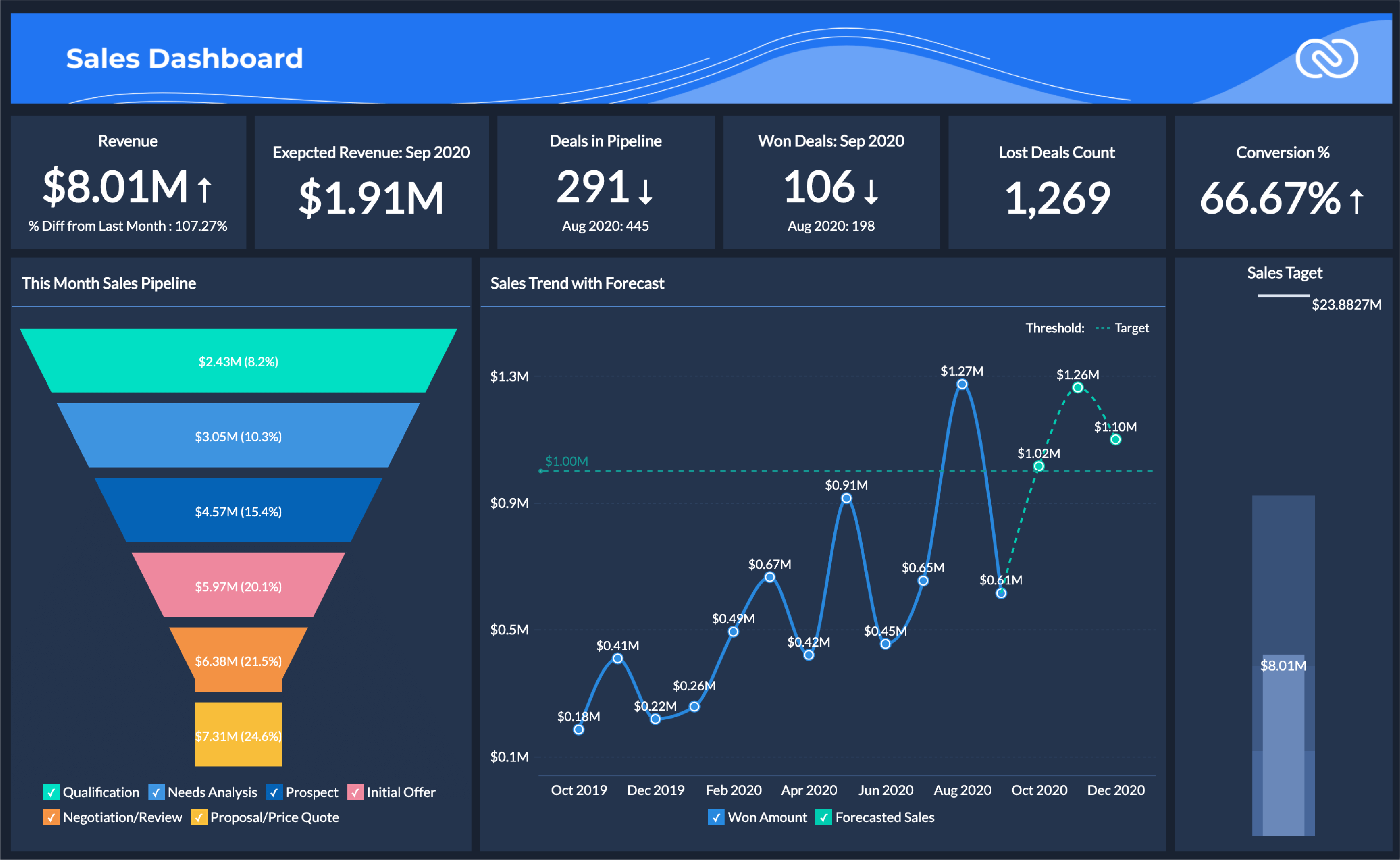 Targeted at start-ups and small enterprises, Zoho CRM is simple to use and includes customizable modules, automation, and social media tools. It enables you to specify your workflows, justify routine chores, and manage leads.
Implementation is rather simple thanks to the data porting tools. It enables you to move your data from spreadsheets and contact management programs to the Zoho platform quickly.
This CRM integrates with Twitter, Facebook, and Google+ to quickly and effectively engage with leads at the appropriate moment.
There is a free CRM for up to three people, which is fantastic for extremely lean startups. However, it has some limited capabilities, less customizability, and no mass emailing feature, as one might assume.
SugarCRM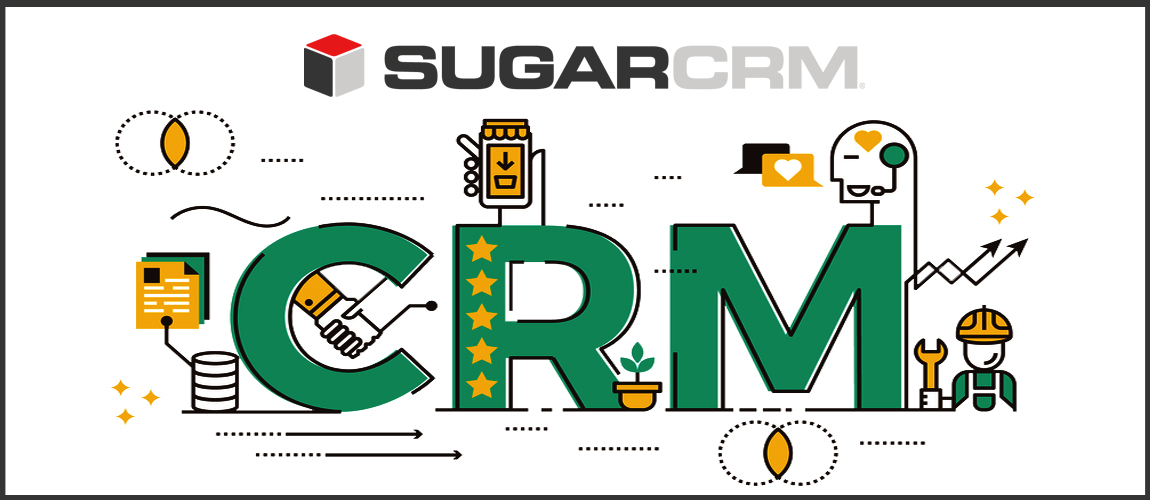 The software offers a complete CRM solution that addresses marketing, sales, and customer support. And it comes with a focus on the cross-team sharing of important and helpful information.
It enables you to create customer journey maps to ensure that your messaging is effective and automates complex business procedures. It uses drag-and-drop flowcharts, such as lead routing, quote evaluation, and approval.
A vital feature for startups that require prompt responses and issue resolution timeframes is the vendor's customer support team's attention to detail. Additionally, SugarCRM has a significant user base, allowing you to connect with other startups.
Bitrix24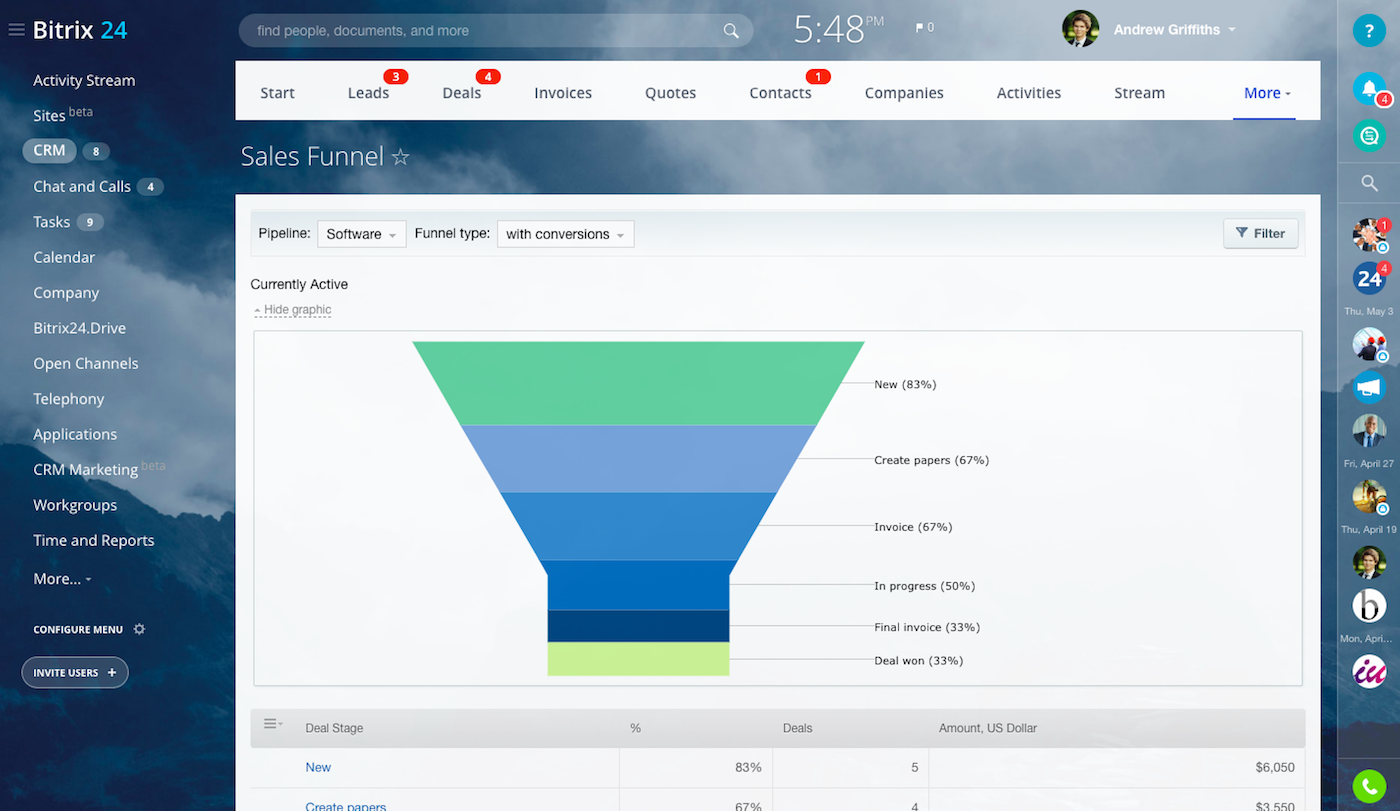 Bitrix24 is a complete, all-encompassing CRM that manages marketing and sales initiatives and enhances team collaboration. That's why the software is one of the best CRM tools for startups.
It enables you to set up an HR help desk, centralize the storage of documents in-app, and create an unlimited number of work and user groups.
Targeted primarily towards startups, Bitrix24 offers a free edition with up to 12 users and 5 GB of storage that includes HR, task, lead, contact, and project management features. It's really the most well-liked free CRM in the world.
Pipedrive

This adaptable and results-driven CRM can assist entrepreneurs in organizing their startups well. It creates numerous sales pipelines with flexible, distinctive stages suitable for the context of each individual product or service.
The follow-up alerts, notifications, and reminders keep your attention where it needs to be. In addition, data fields and workflow can be customized for your unique business procedures.
With a low learning curve, Pipedrive accelerates implementation speed.
Streak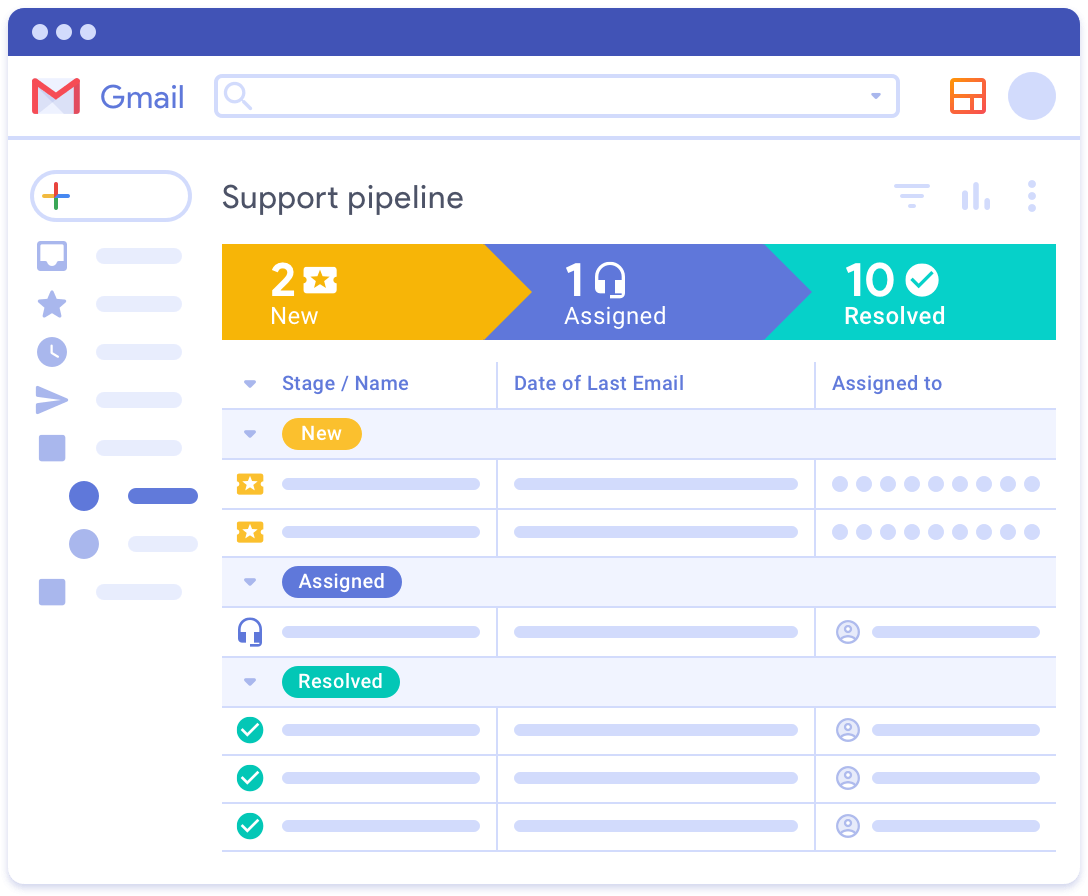 Streak features desktop and mobile apps with all the G Suite connectors built right into Gmail, where you probably already perform most of your work. So you can always access your work inbox and other tools you require. You only need to download the mobile app or the Chrome extension to start.
Email integration gathers data from contacts and emails automatically and notifies you when offers move through your pipeline stages.
Your team may use data tracking on your contact correspondence, keep notes in-app, centralize record-keeping, measure email opens from leads, and more.
Nimble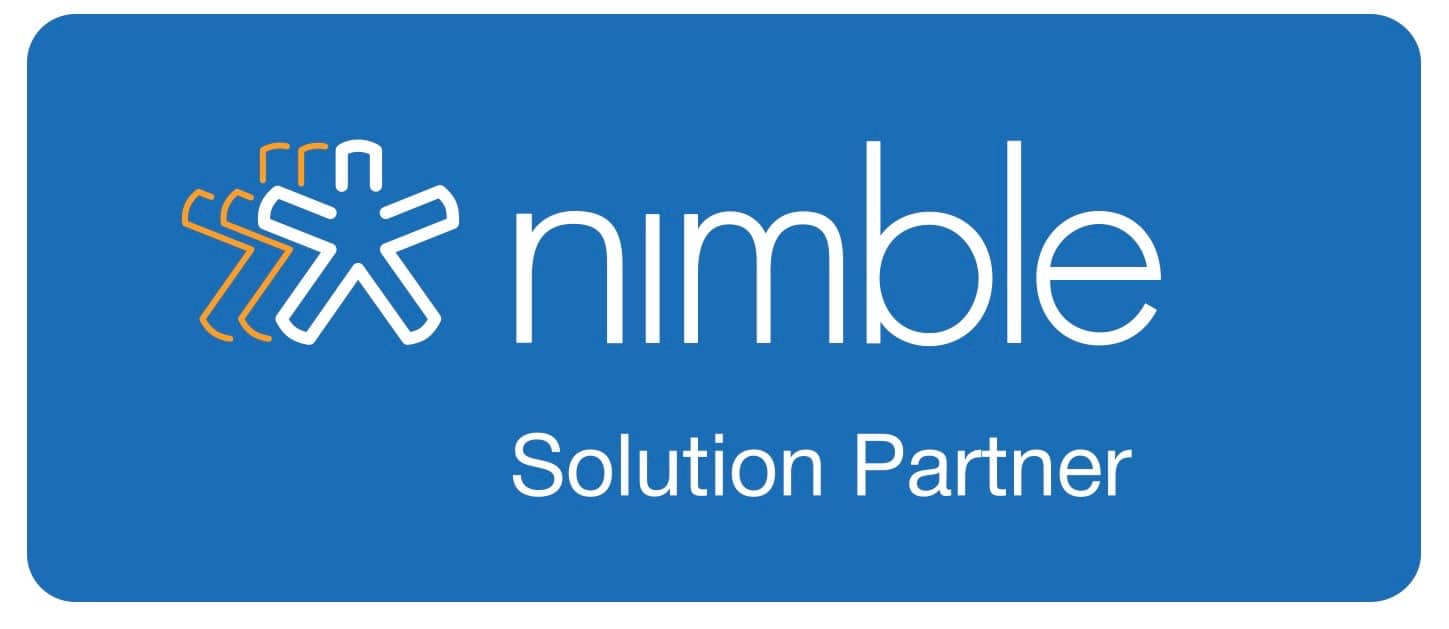 This straightforward CRM for startups incorporates features like deal and task management, contact management, cross-channel recording of contacts, and sales optimization.
It centralizes data storage conveniently; for instance, by simply inputting your email address, all of your contacts will immediately auto-sync.
Nimble is famous for its social media-focused functions like social search and effective market segmentation tools.
You can swiftly import and organize contacts from the platform you're already using thanks to this CRM software's integration with Office 365 and G Suite.
To conclude,
If you are a startup business or looking to grow your sales, it is important to invest in the best CRM software. A CRM will help manage your customer relationships and interactions more effectively.
At Magenest, we offer the best CRM for startup businesses that want to take their growth to the next level. We have years of experience helping businesses just like yours find success with our software. Contact us today to learn more about how we can help you grow using our CRM tools!