With the advent of smartphones, more and more people are doing their work on the go. This presents a challenge for CRM users, who need to be able to access their data from anywhere. In this blog post, we'll discuss the advantages and disadvantages of mobile CRM, practical tips for using mobile CRM effectively, and recommend some of the best mobile CRM apps available in 2023. Stay tuned!
What is mobile CRM?
Mobile CRM refers to CRM software that can be used on smartphones, tablets, and other mobile devices while retaining all of the program's functionality and user-friendliness. Without sacrificing feature sets, the best CRM software has been created with user efficiency and simple navigation in mind.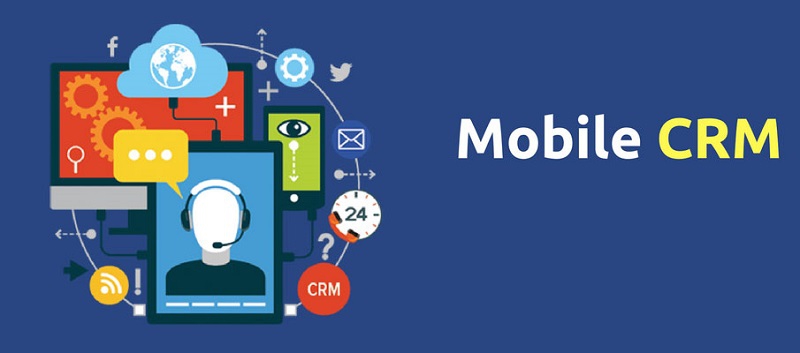 Your sales, customer support, and marketing employees may access and use your CRM software from anywhere at any time with the help of mobile CRM. Mobile CRM is perfect for traveling sales workers, use at conferences and trade shows, working remotely, and more due to its versatility.
The popularity of mobile CRM
The expansion of mobile CRM software is correlated with the rise of mobile apps generally. Businesses have prioritized creating mobile apps for the software since more and more people want to access their programs from their smartphones and tablets.
According to research, between 2019 and 2026, the market for mobile apps is predicted to increase at a compound annual growth rate (CAGR) of 18.4%. The demand for mobile apps by users is what's behind this enormous CAGR.
CRM software is a factor in this development. By 2029, industry research predicts the mobile CRM market to grow at a 13% CAGR. The extensive usage of CRM in the financial services and healthcare sectors is a significant contributor to this rise.
Due to the popularity of flexible pricing options over conventional subscriptions, mobile CRM has also increased. These more recent designs allow businesses greater control over how the money they spend on mobile CRM works to their advantage.
Today's workers desire mobile CRM access, and your clients probably need round-the-clock support. As a result, mobile CRM isn't just practical for business — it's the norm nowadays.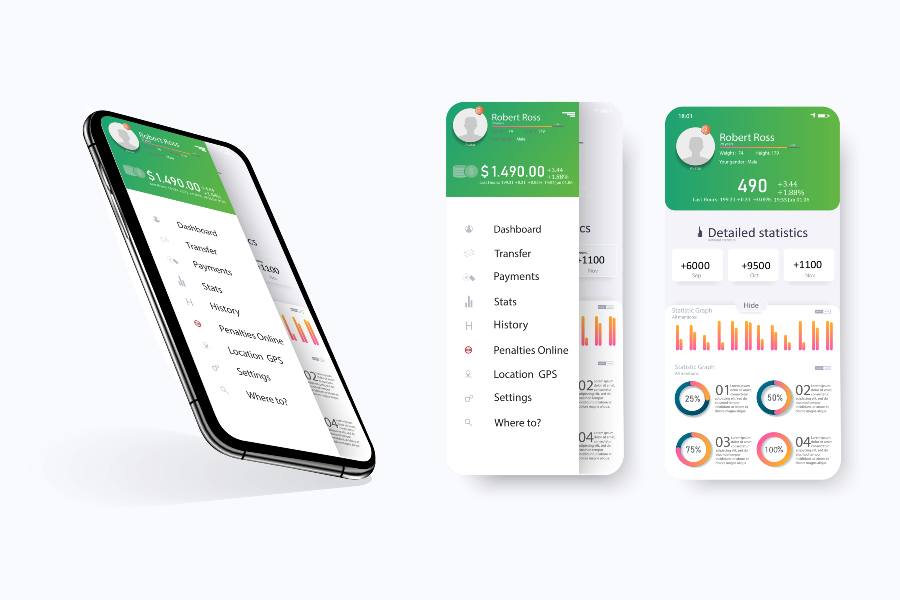 What are the benefits of mobile CRM?
Here are the main advantages of mobile CRM to explain why mobile CRM is gaining great popularity:
Improved customer service and sales procedures – You can avoid the issues of delayed customer support with mobile CRM since it gives your staff instant access to information and the ability to respond to inquiries right away.
Quick scheduling – You have full access to scheduling tools with a mobile CRM, so adding events to the calendar right away won't be a problem. Mobile CRM thereby lessens the possibility of lost sales.
Reporting and analysis of data immediately – With just a few touches on your smartphone or tablet screen, you may evaluate recent data and put together reports.
Real-time CRM data – Just like a CRM dashboard, mobile CRM applications provide you with the most recent information about your sales pipeline, urgent needs, salesperson activity, and more.
On-the-go data – Mobile CRMs remove any restrictions on accessing your data as you and your staff move from location to location or browse the numerous programming options during a conference. Your sales, marketing, and customer support staff can continue working while on the go or at another location thanks to a mobile CRM.
Updates to data and contacts – With a mobile CRM, your staff may update data in addition to analyzing data from any location. A mobile CRM enables a member of your sales team, for instance, to quickly update a prospect's contact information after finishing a productive meeting.
File sharing and organization over distance – The documents can be arranged and shared by members of different departments at any time and from any location. A more efficient and coherent team is the end outcome.
Challenges of mobile CRM
The fact that mobile CRM software stores client and customer data on mobile devices, however, can be a security issue. Information about customer accounts may be in danger if phones and tablets are stolen.
Concerns about data privacy and compliance might also arise with mobile CRM data. Businesses must establish clear guidelines for handling privacy for all parties, and then include those guidelines into their mobile device management plan.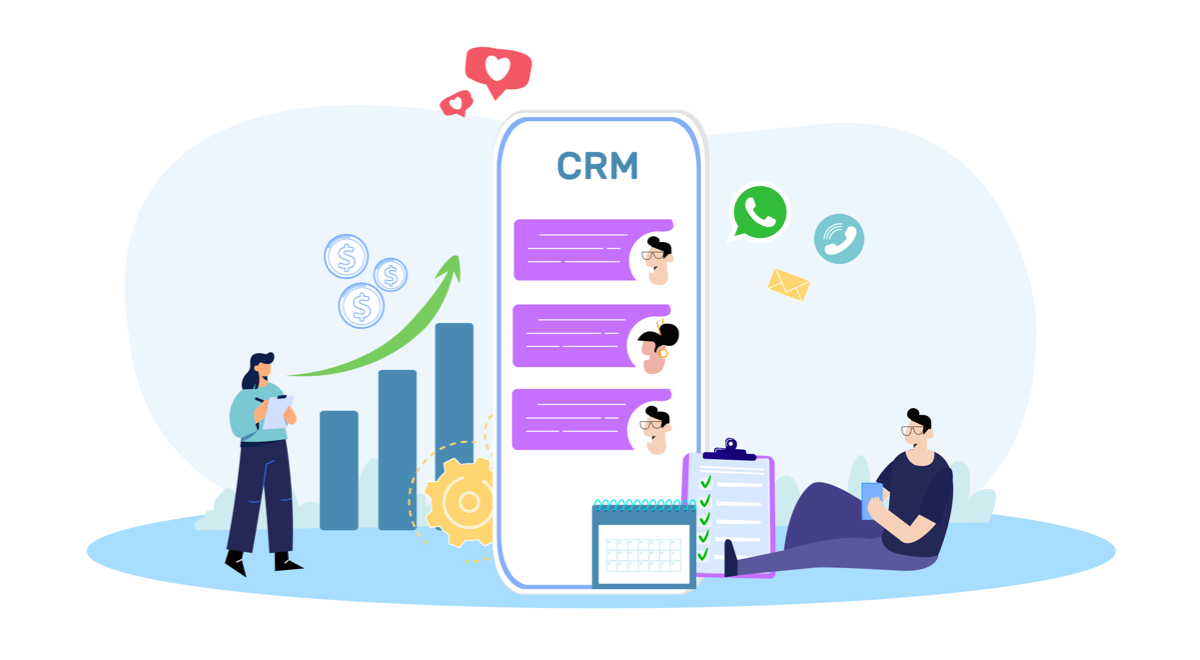 Considerations for implementing mobile CRM
Keep the following factors in mind as you install a mobile CRM for your business:
Consider your entire team
It's simple to assess the worth of CRM software based just on how much easier your sales, marketing, and customer care representatives jobs are made by it. However, if there are any ways your mobile CRM can help other teams, like HR or logistics, organize it to their advantage as well.
You should also think about how your mobile CRM can improve departmental communication. Through the information-sharing or built-in messaging options in your CRM software, you may streamline this communication.
Be aware of your mobile CRM's purpose
It's likely that your main goal when using CRM software is to give your staff priceless time back. When deploying a mobile CRM solution, you'll probably have a similar goal, but you need to be more clear. That's because you probably can't make use of all of mobile CRM's many advantages. Instead, choose the benefits that your mobile CRM will most immediately support.
For instance, if your team's needs are mostly supported by a mobile CRM so they can work totally remotely, pay more attention to dial-in functionality rather than reporting. Your team can simply meet for calls in this manner without ever having to be in the same room.
Consider the bigger picture of technology
You might imagine employees using their personal phones to access CRM software when you think about mobile CRMs. In actuality, there are a few potential issues with this image.
To begin with, personal phone CRM use destroys employees' work-life balance. It's also a security concern, since a misplaced personal phone may suddenly put the data of your business in danger. Additionally, there may be installation issues because certain mobile CRM programs are only compatible with the iPhone or Android, not both. Of course, not all of your team's mobile devices fall into one of these categories.
For this reason, you should consider all of the technology that your staff will utilize in addition to the mobile CRM.
Handle your offline CRM requirements
In a perfect world, you could always access your mobile CRM. Despite the widespread use of Wi-Fi and 4G-5G, you do not have constant access to the internet. As you look for a solution, you must take into account the offline capabilities of your mobile CRM.
When choosing the best app, consider whether your mobile CRM can support reporting and data analysis without real-time updates. Can it save updates made by your staff when they are offline for synchronizing when they reconnect to the network? Both should be easily accomplished by a solid CRM.
Keep your mobile CRM adaptable
When selecting a mobile CRM system, flexibility is essential. Flexibility refers to a CRM's capacity to be quickly customized and completely expandable, as well as to employee convenience of access at all times and locations.
For instance, you require multilingual and multicurrency options in your mobile CRM if your business looks to expand internationally. Additionally, it must scale across all of your departments and smoothly interface with other platforms.
More sales, marketing, and customer support tools frequently result in more customers, which is why you are using CRM in the first place. Therefore, a mobile CRM that you can use today should always be prepared for usage tomorrow.
Best Mobile CRM Apps for 2023
HubSpot CRM: Best overall mobile CRM
A rich collection of sales, marketing, and customer support functions offered by HubSpot's CRM app with unlimited user allocation set it apart from competing for free CRM alternatives. The mobile app makes it simple to use free services like deal pipelines, email tracking and notifications, an in-app dialer, and meeting schedule. Without using a desktop computer, you may also access client contact records, make tasks and reminders, and change customer information.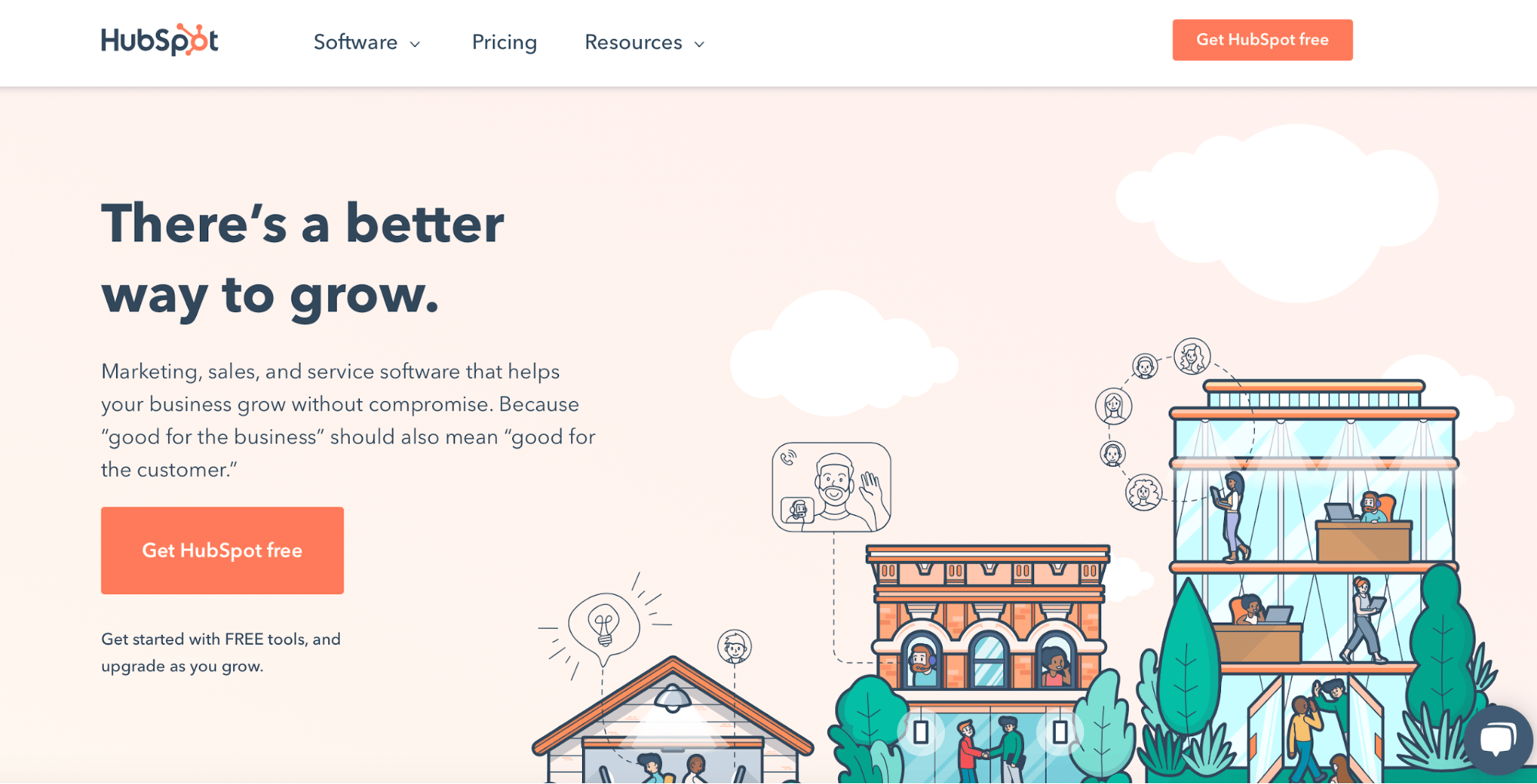 With the help of HubSpot CRM, businesses can monitor leads and consumers, comprehend their behavior, and enhance their marketing tactics. It is perfect for people that require both powerful email marketing tools and simple, dependable CRM functions. Here is why:
Email tracking: Track your customers' responses to your emails, including whether customers have read, opened, or just ignored them in their inbox.
Notes for meetings: Use the dictation tool to quickly add transcribed notes so you may speak into the microphone and avoid using the keypad.
Real-time notifications: Keeps you informed of any changes to your deals and leads by sending real-time alerts directly to your mobile app, keeping you updated even while you're not at your desk.
Live chat: This app provides a live chat feature that is accessible through its mobile app, allowing you to interact with website visitors from any location.
Freshsales: Ideal for teams with limited budgets
You have quick access to all of your crucial CRM information, including contacts, deals, sales funnels, and team collaboration capabilities, with Freshsales' mobile CRM app. You can build and manage qualifying contact lists with its iOS and Android apps, and use the app's activity timeline and 360-degree customer profile views to see the full context of offers. It also allows you to assign tasks, schedule appointments, and take notes for each lead or customer.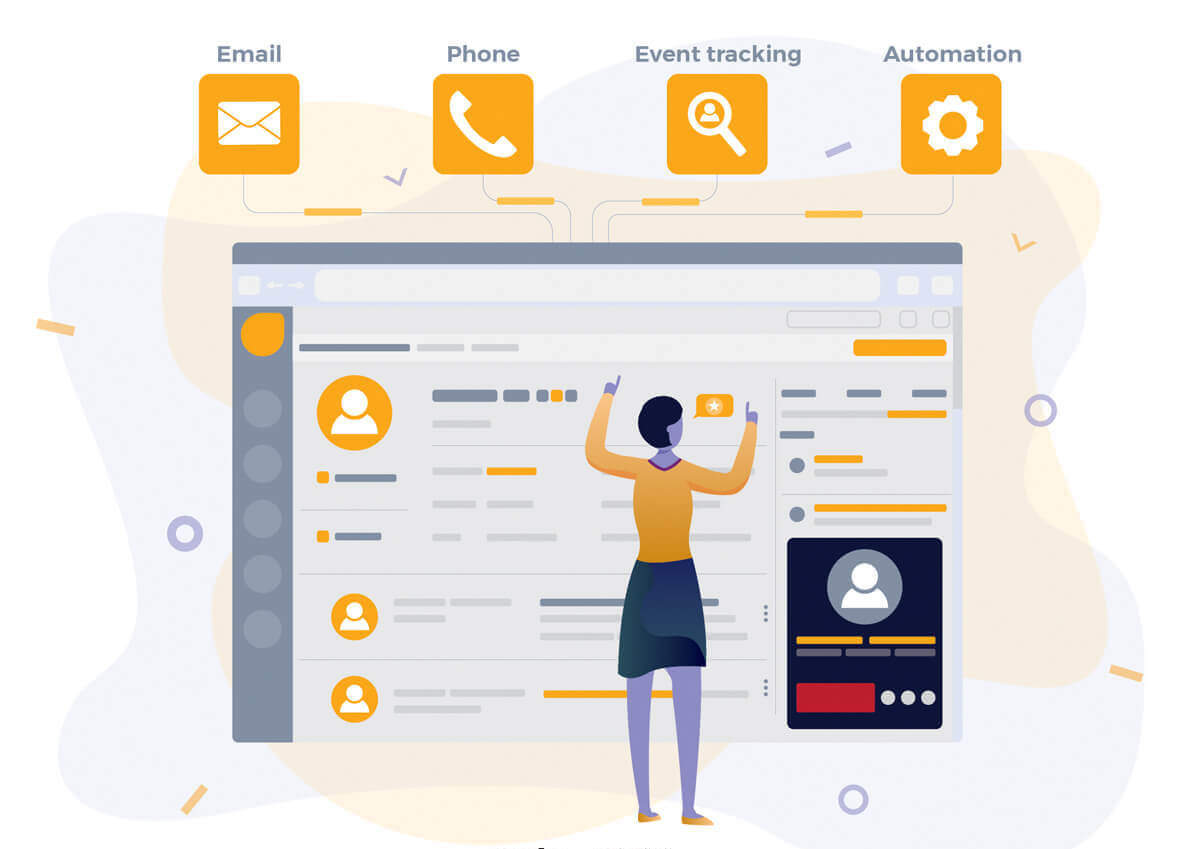 Additionally, you can manage the data of the businesses you work with directly from your mobile device by creating account hierarchies (if you are working with multiple departments of the same business) and obtaining a 360-degree view of related contacts and associated deals for that specific business.
And more importantly, the free package supports unlimited users.
Zoho CRM: Great for users who need a portable CRM
An all-in-one CRM solution, Zoho CRM features strong AI and foresightful sales tools. When on the road, users may easily message or phone Zia, the company's AI assistant, to ask inquiries or get information about leads or sales. Zia can assist users with practically anything, from taking notes and delivering sales data to assessing leads and suggesting tasks based on the stage of a deal.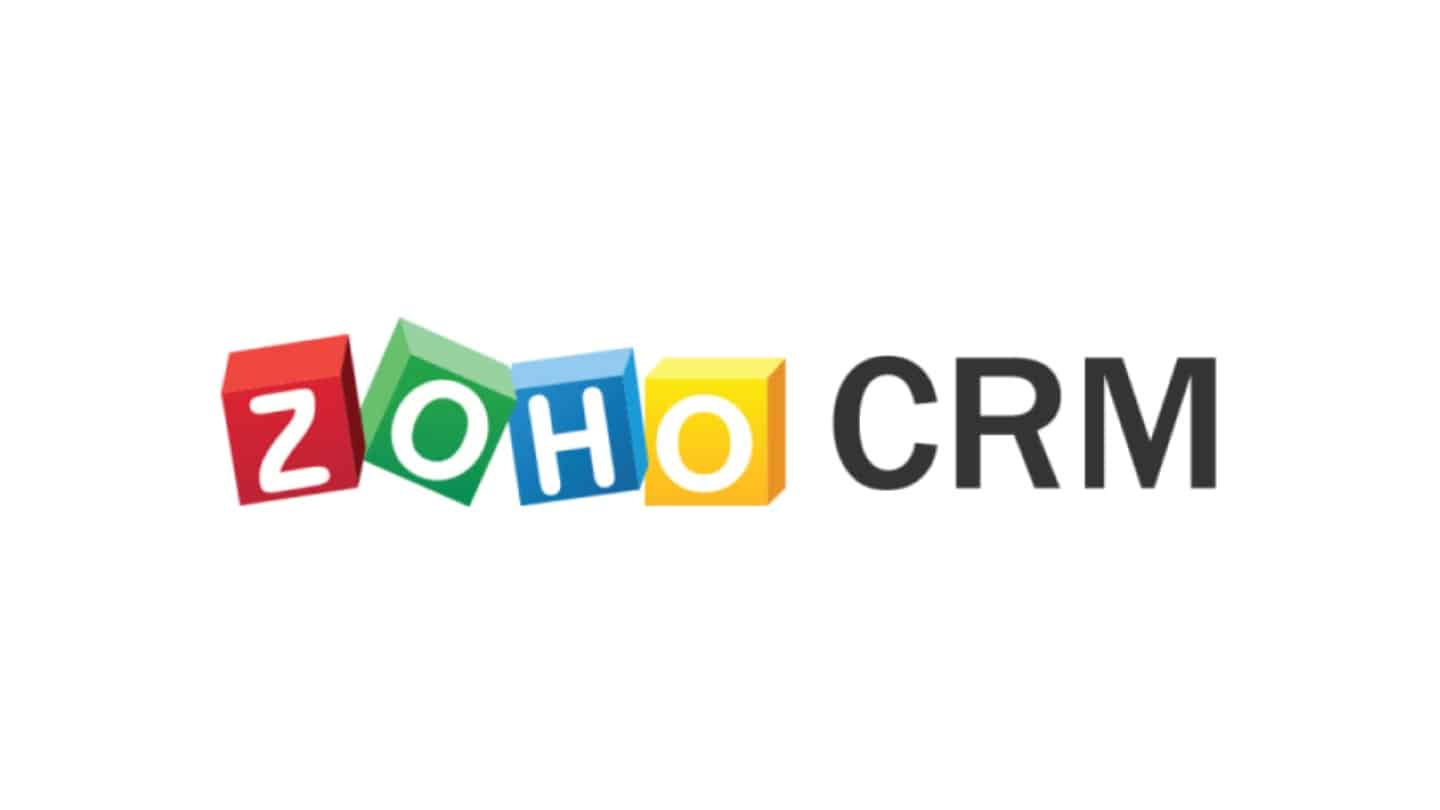 Users of Zoho CRM have access to a wide range of features while away from their desktop, including collaboration with their team and changing deal information, in addition to its instantly available AI capabilities via mobile.
Zoho CRM is a powerful piece of software that controls lead outreach, workflows, CRM reports, and sales activities and processes. Additionally, it is user-friendly and features a simple interface for beginners.
Zendesk Sell: Good choice for users needing always-on mobile access
The mobile app of Zendesk Sell enables agents to easily access the most important sales and CRM data, which is especially useful if they are on-site. They have access to a mobile-friendly view of their sales KPI dashboard using the mobile app for Zendesk Sell, where they can examine charts that track activity, KPIs, reports, and targets.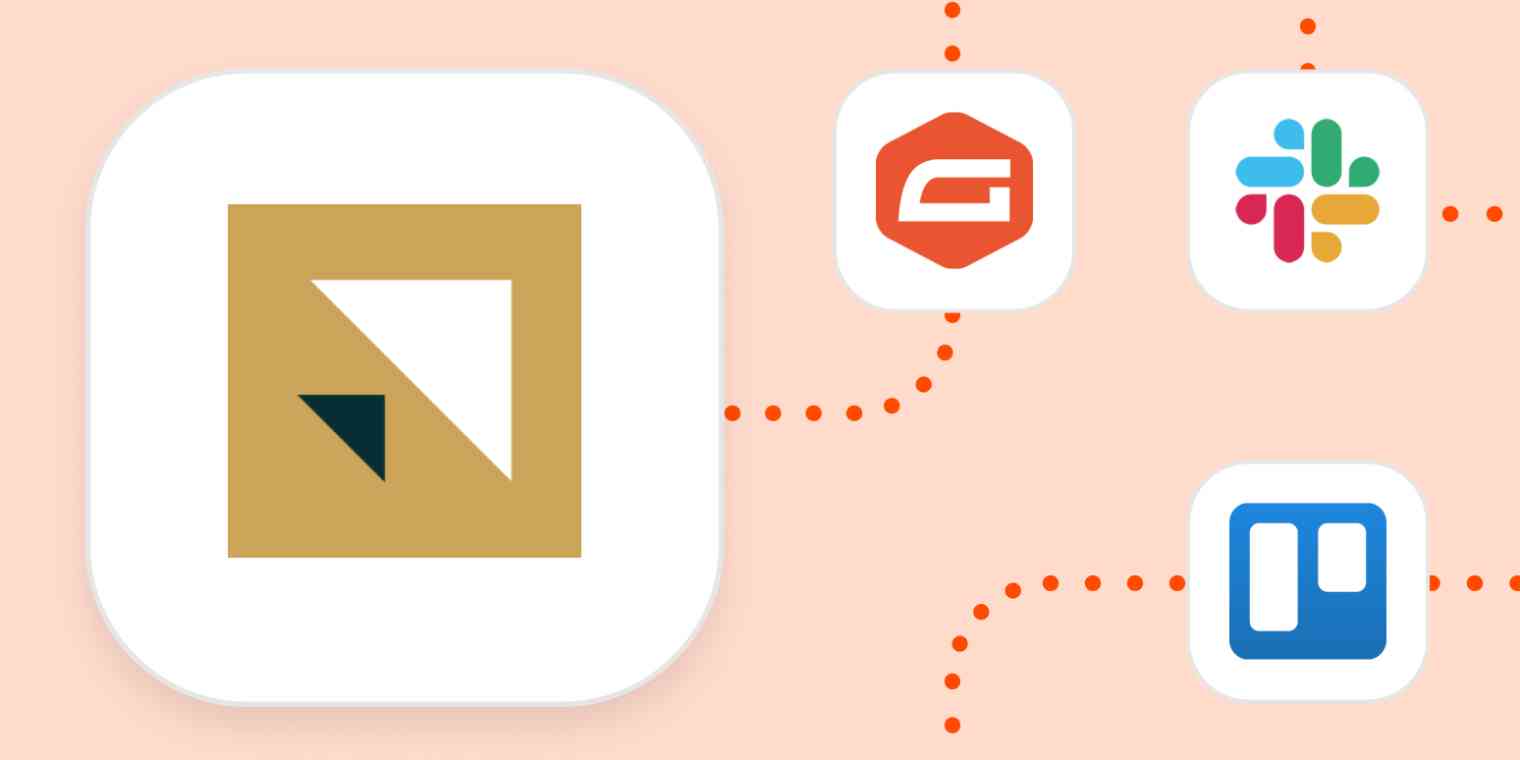 There are some fully interactive dashboards in the smartphone app. Users can quickly access all essential facts and information with just a few clicks to gain a deeper understanding of the data and figures they are viewing, enabling them to better serve their clients and work with their team members.
By allowing users to make notes to linked contacts and syncing the data with your desktop CRM program, the app aids in keeping track of your contacts and leads. Additionally, it links social networking, email, and calendar apps to your mobile CRM software.
Pipedrive: Easiest-to-use mobile CRM app
Pipedrive's mobile app is one of the simplest to use for agents who are constantly on the go because it looks like the desktop version. On your smartphone, you can access and update all of your CRM data even when you are not online. These include updating tasks and leads, advancing opportunities via the deal pipeline, logging calls, keeping track of correspondence, and reviewing sales data.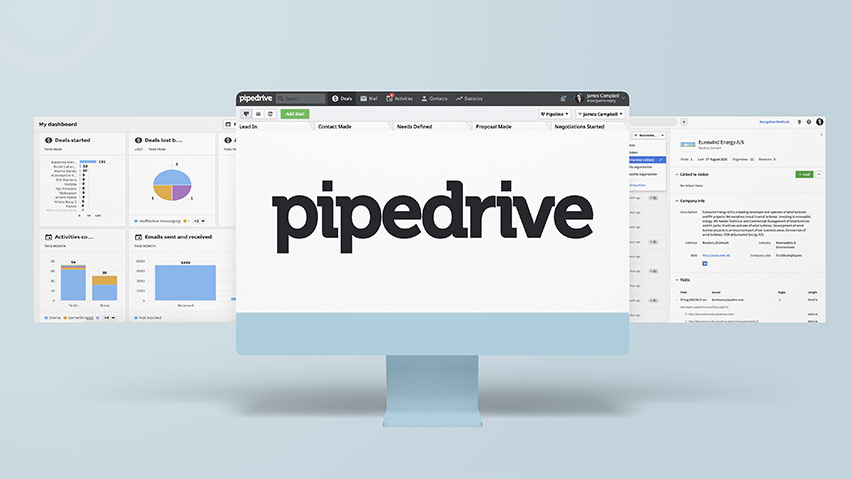 Pipedrive is a straightforward CRM with capabilities for managing leads, contacts, transactions, and activities as well as graphic sales pipelines. Other notable features, besides lead and deal management, include an automated sales assistant, workflow automation, and deal reports.
In conclusion,
Thank you for reading! We hope that this article has helped you to understand the basics of mobile CRM, the mobile CRM benefits, and how to find the best mobile CRM app for your business. If you have any questions or would like more information, please do not hesitate to contact us. We would be happy to help!