Are you looking for a way to better manage your customer relationships? There are a lot of different tools out there that can help you with this, but two of the most popular are CRM (customer relationship management) and marketing automation. Both of these tools can be very helpful, but they work in different ways.
In this blog post, we'll take a closer look at the difference between CRM vs marketing automation and how they can work together to help you better manage your customer relationships.
What are the Differences between CRM and Marketing Automation?
At their foundation, CRM vs marketing automation share the same objective: to gather and manage customer data that is then used to motivate sales and marketing operations. Marketing automation functions are present in many CRM systems, and vice versa.
CRM and marketing are fundamentally different from one another, mostly in terms of focus. Marketing automation software is generally focused on internet marketing, whereas CRM is primarily focused on sales.
What is CRM vs Marketing Automation?
Customer relationship management (CRM) software is a tool for managing contacts, sales, agent productivity, and client relationships throughout the sales funnel, from marketing to customer service interactions.
A CRM also records details on your clients, including their history of purchases, how long they've been clients, and notes from phone calls. You may enhance client interactions, increase sales, and simplify processes with the use of a customer relationship management system (CRM).
Meanwhile, marketing automation is a sort of software that manages marketing operations and multipurpose campaigns across several channels. Businesses can use marketing automation to send pre-written communications to clients via SMS, social media, email, and the internet.
Processes, which are essentially collections of instructions, direct the automatic sending of messages. And workflows can be predefined by templates, created from scratch, or modified mid-campaign to boost performance.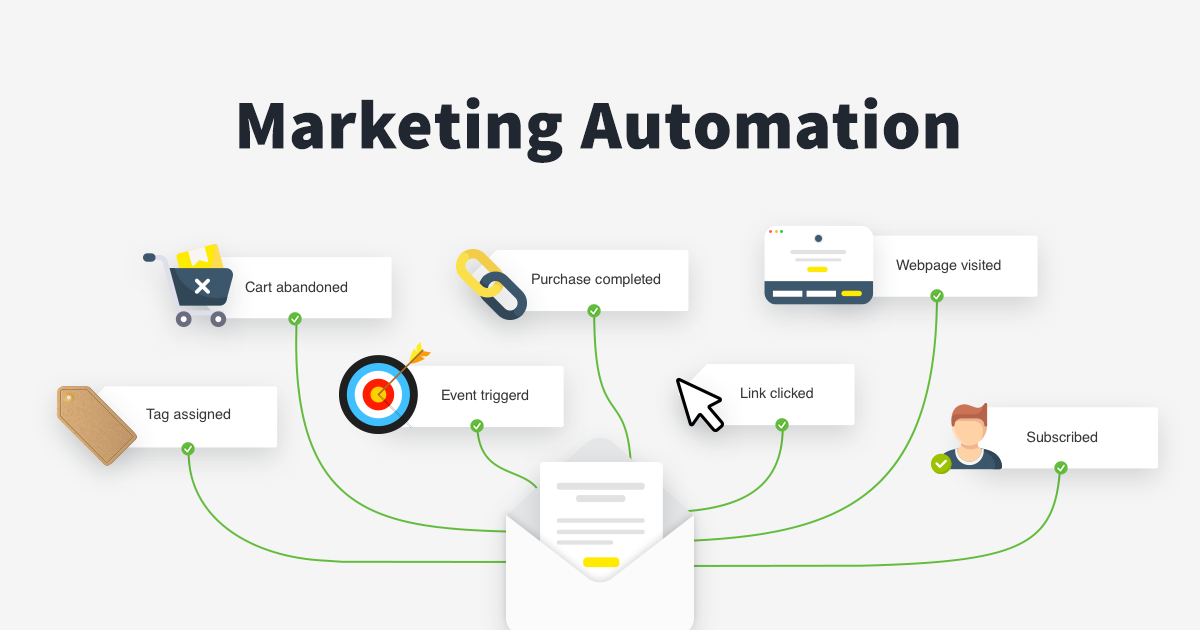 Benefits
Benefits of marketing automation:
Higher conversion rates: By guaranteeing that only clients who are interested in your business receive your information and by assisting you in creating relevant and compelling content, marketing automation software can help you increase your conversion rates.
Enhanced workflow: By assigning and monitoring tasks, alerting team members, automating schedules, and enabling simple inter-team communication, marketing automation software helps identify issues in your workflows and streamline operations.
Increased productivity: The basic goal of marketing automation software is to automate as many of your employees' repetitive jobs as possible so they may focus their time on other, more crucial responsibilities. By simplifying employees' tasks, automation can even increase employee satisfaction and engagement.
Custom buying journey: Marketing automation software can assist you in making sure that all of your marketing content is tailored to each individual customer by gathering customer information, examining user behavior, and capturing data that can be used in marketing campaigns. 
Better leads: Not always is it beneficial to have more leads. Concentrate on quality rather than quantity because high-quality leads are more likely to become devoted consumers. Marketing automation software enables you to find the leads that are most likely to convert by using a special lead-scoring technique.
Benefits of CRM software:
Organizational functions: After you provide basic details like a phone number, name, and email address, a CRM will automatically track and arrange your contacts. This is one of the main advantages of a CRM. The CRM acts as a central store of data that every employee in your company can use to enhance customer service and increase lead generation for the company.
Task tracking: By automating time-consuming operations, a CRM can also integrate your company's standard workflow and help your staff complete daily chores more quickly. Additionally, it can increase client engagement by making it simpler to offer customized, frequent messaging.
Sales opportunities: You may clearly identify areas that need improvement by tracking client journeys, filling in the gaps, and allocating leads to sales representatives with a CRM system.
Personalized communication: The majority of CRM software also give you the ability to personalize your messaging to customers, which contributes to enhancing lead conversion. You can personalize emails using clients' names, focus campaigns based on their purchasing patterns, or send emails based on the stage of the customer journey.
Why do CRM and marketing automation need each other?
When marketing automation and CRM software work together, they give your customers a seamless transition from visitor to customer. Your sales representatives will get a complete picture of a prospect's interactions with your business after the integration of the two programs. Your sales representative is aware of the marketing background of their prospects.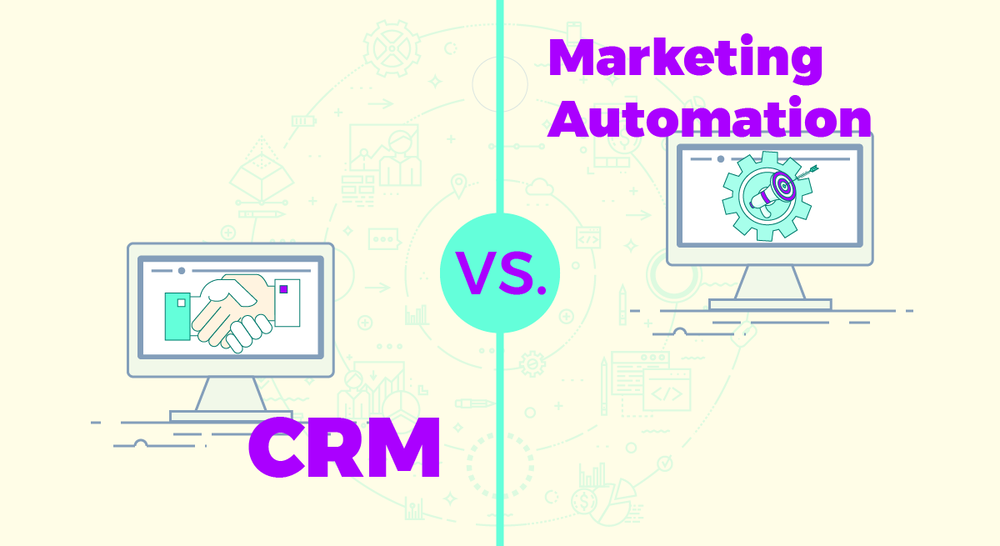 Better visibility to marketing and sales teams: The integration enables both teams to understand where they are in the procedure and what their upcoming activities ought to be.
Consistent messaging: When engaging in client-facing communication, marketing and sales employees who have an impact on the customer experience can align. When you have access to all the contextual data through cross-functional software, providing consistent messaging isn't as difficult.
Unified data management: Salespeople don't have to go out of their way to ask for client profile information because the software is already integrated, and they can easily get ready to sell using unified data management.
Stronger pipeline management: Both parties in the process have a procedure that includes watching and following a lead's step-by-step development.
Less human error: If you still use a manual procedure or an out-of-date system to track leads, there's a high possibility that some prospects will fall through the cracks. Such a system cannot support your business operations to scale within the new landscape. Connecting your marketing automation and CRM will give your sales team the resources they need to close deals.
How to use CRM and marketing automation together
You must ensure that your CRM vs marketing automation tools are correctly aligned and achieving your objectives in order to obtain the best outcomes from their integration. Several suggestions for combining your marketing automation vs CRM solutions are below: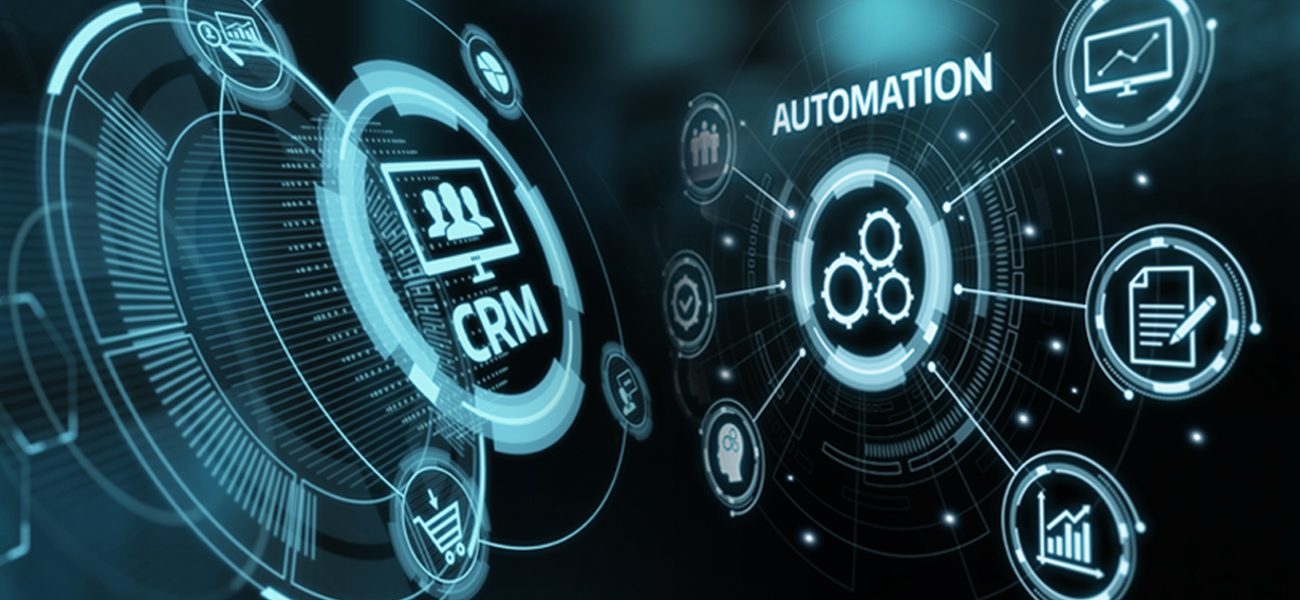 Personalize marketing and sales messaging
You can target your audience and guarantee lead conversion by using CRM and marketing automation software together to customize your messaging from the start. For instance, your CRM will send demographic data to your marketing automation solution. This can free up your staff from a number of time-consuming chores. Then, your marketing department can use this data to focus promotions and paid advertising.
Identify lead scoring
According to research, a lead's likelihood of becoming a client increases with the speed of the answer. By using the platforms to identify the people who are most valuable to your business and most likely to convert, lead scoring can help make the process quicker and more efficient. These leads can then produce effective marketing campaigns.
Avoid duplicates
Ensure that your marketing automation and CRM software are not duplicating responsibilities that may leave customers annoyed and overloaded. While combining your marketing automation and CRM software can result in centralized data and simple access, it can also result in unintentional repetitions of tasks, such as entering a customer's information twice.
Ready to adjust your practices
Once you've successfully integrated your two systems, issues could develop later. Make a plan for how you'll quickly and affordably discover, execute, and optimize changes to your marketing and sales strategies as they relate to the software integration.
Examples of platforms with the integration of CRM vs marketing automation software
HubSpot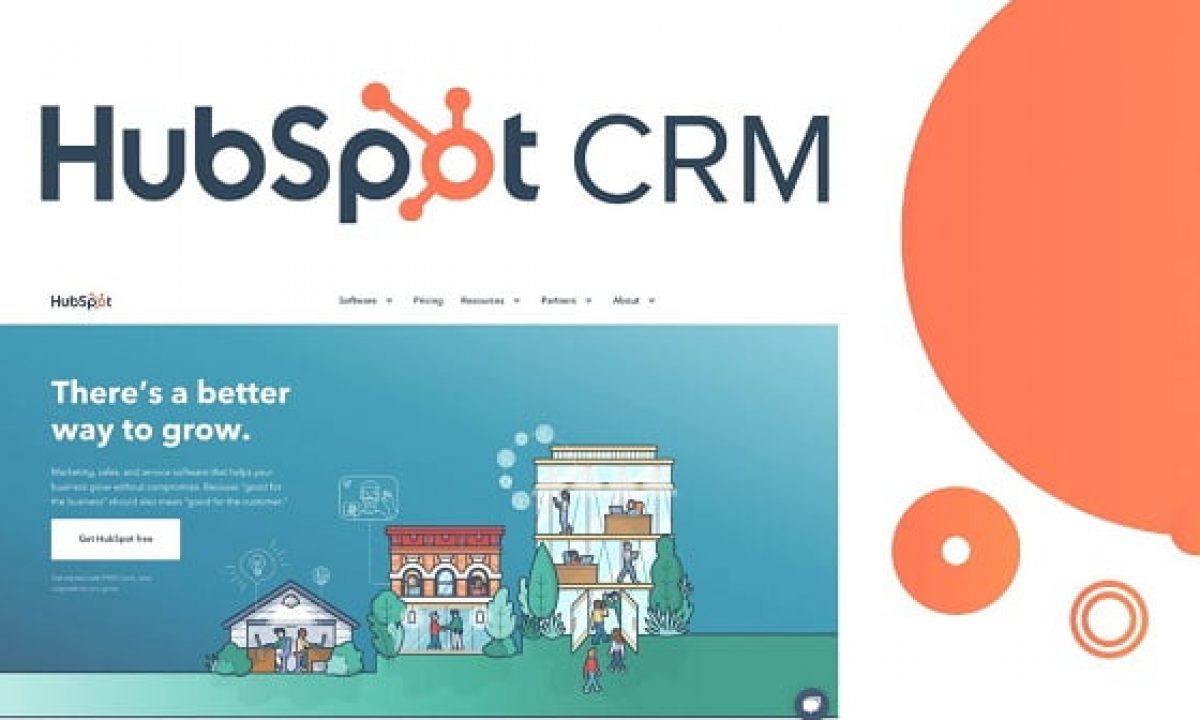 The best CRM marketing automation for automating sales, marketing, and customer care is HubSpot CRM. This CRM automation system is top-notch because you get both the CRM and marketing automation technologies on one platform. HubSpot offers up to 5 separate hubs: CRM, marketing, sales, CMS, and operations.
Sales pipeline management, email sending, scheduling, and tracking, workflow management, database administration, lead scoring, social media integration, and calls are all basic CRM automation features that are available. There are also straightforward interfaces with third-party applications available, as well as a free subscription for up to 1,000,000 contacts.
Salesforce Sales Cloud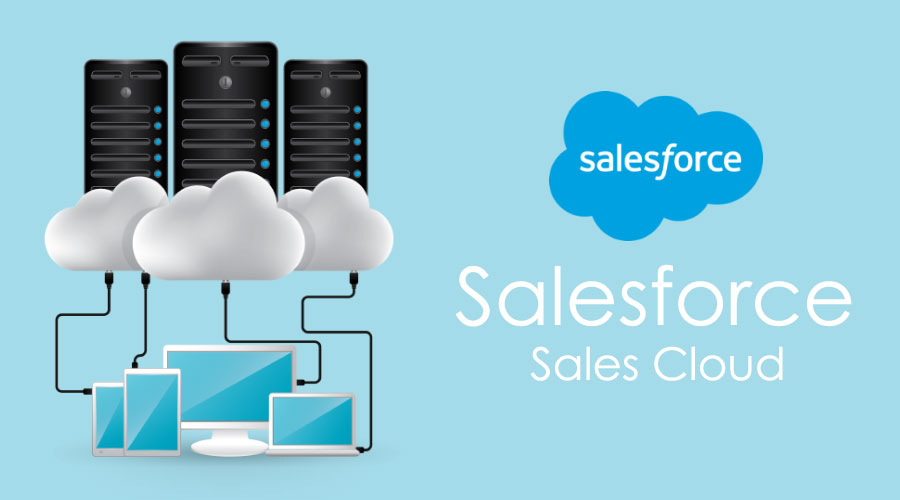 There are excellent CRM automation tools available on the Salesforce Sales Cloud platform. This CRM offers both basic and specialized features to automate your sales pipeline. Therefore, it is appropriate for medium-sized and large organizations.
The Salesforce CRM platform offers a wide variety of automation tools, from email workflows, documentation, and sales forecasting to account contact and opportunity management. The synchronization of contacts, calendars, emails, and tasks across many platforms, also makes interdepartmental collaboration easier.
Zoho CRM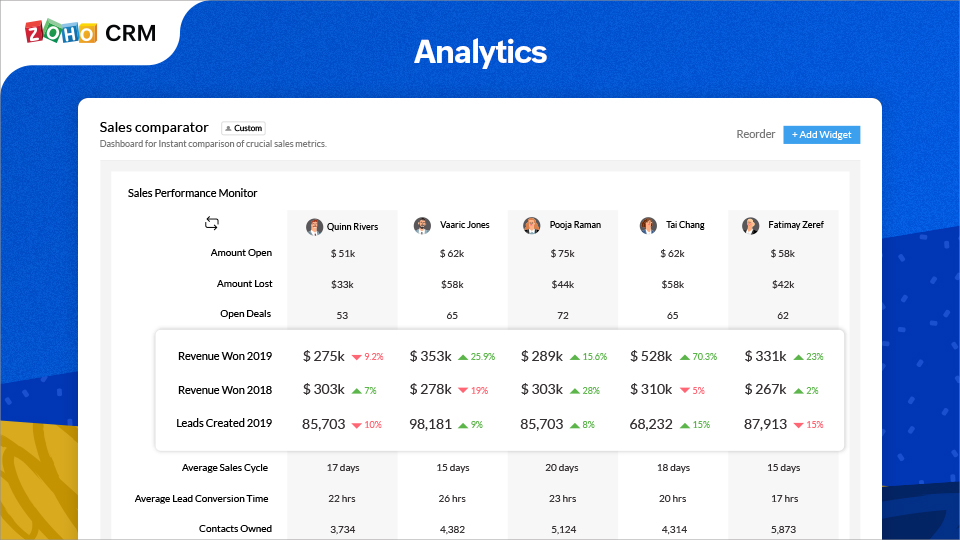 Zoho CRM is a cloud-based CRM automation application aimed at small enterprises and startups. Among other automation capabilities, it has lead management, deal management, forecasting, activity workflows, and account management.
Additionally, it includes a platform for gamification that encourages and engages salespeople to achieve their objectives.
To sum up,
CRM vs marketing automation software are both essential for businesses today. By understanding the difference between them and how they work together, you can create a system that helps you manage your customers more effectively and increase your sales. Have you tried using a CRM and marketing automation platform together? What has been your experience? Let us know in the comments below.