What are benefits of using CRM for your business? How CRM improves Customer Relationship Management?
Customers play a crucial role in every business. In fact, no matter what your industry, no matter what your focus, no matter what kind of products or services you offer, your customers are the single most invaluable asset of your business. They provide feedback and serve as a purpose for new concepts and ideas. And the most important thing, they bring you the revenue. When all is said and done, customer satisfaction should be the top-notch focus of any business. This means not only simply appreciating your customers, but also understanding them.
Collecting and organizing actionable customer data isn't very forgiving of mistakes. Thus, investing in a high-technique and taking all benefits of Customer Relationship Management software is an outstanding move for any business that wants to update customer satisfaction to a new level. Customer Relationship Management offers a number of advantages that will help your company understand and support your clients so that you'll never worry about losing revenue as a consequence of incomplete data. Keep reading to explore the benefits of CRM software that can help your company step forward and stand out from competitors.
Benefits of CRM system
Better Informational Organization
The more you know about your customers, the better you'll be able to provide them with an excellent experience that really pays off. Everything that they interacted with your organization needs to be identified, documented, and recorded. To do this, you need to move beyond the sticky notes and disorganized filing cabinets and start utilizing advanced organizational technology that can not only accurately quantify and categorize data for easy future reference but also make that data available across departments. With a CRM system, this all becomes a possibility, it allows you to store a vast list of customers and any important information regarding them. Accessing their information is even more convenient than before due to the cloud, they'll have the same actionable data instantly available. This will result in less wasted time for clients and employees.
Enhanced Communication
CRM enables employees to provide the same high level of service by having access to the same customer data. After all, even if your customers have a single, main point of contact, there's a good opportunity that at some point that contact may not be available, and the client will be forced to have to work with someone new. When that happens, many customers cope with the unhappy prospect of having to start fresh with someone who doesn't understand their own unique preferences and issues. CRM solves this concern, by making detailed customer information communicable to whoever might need it. Thus, it would be no matter who it is that is currently assisting the client because they'll be working from the same information. Because CRM is cloud-based and accessible from any device with an internet connection, the benefits of mobile CRM in communication are not limited to the office.
Improving Your Customer Service
Time is invaluable. And, if your customers have a problem that needs resolution, they're going to be disappointed unless that problem can be taken care of quickly. Thanks to the CRM system, as soon as a customer contacts your company, your employees will be able to resolve all available activities concerning past purchases, preferences, and anything else that might help them in finding a solution. In many cases, your more experienced representatives, armed with past information and history, will be able to locate a solution within the first few minutes, with an accessible database of potential issues. With CRM, customer support becomes easier than ever.
Automation of Everyday Tasks
Completing a sale is never as easy as just getting a customer to sign a contract. Along with the surface details of any sale, there are thousands of smaller tasks that must be done in order to make everything function properly. Forms need to be filled in, reports need to be sent, and legal issues need to be addressed – usually, these chores are time-consuming, but a vital aspect of the sales process. The CRM systems are designed to take the burden of many of these tasks off the shoulders of your employees, with the magic of automation. This means that your employees will be able to pay more attention to their efforts toward closing leads and understanding customer pain points, while the CRM system takes care of the details.
Greater efficiency for multiple teams
CRM software allows you to view emails, calendars, and phone call details in only one easily accessible place. If multiple teams access the same information, it simply skyrockets the amount of achievable progress. Sales, marketing, as well as customer service teams can share valuable information about clients to continue to funnel them down the pipeline to get the desired result of closing a sale, knowledge of new products, or excellent customer service. Every department can now tag teams to get the right information to the right individual.
Improved Analytical Data and Reporting
Miscalculated data should not be the reason why you cannot succeed, thanks to the CRM system, this is no longer a possibility. CRM systems store information in only one place which leads to improved analysis of the data as a whole. Easily integrated with different tools or plugins, you are able to generate automatic reports to maximize your time. Personalize your dashboard views to quickly locate information needed such as customer information, sales goals, and performance reports to reach untapped opportunities. With better reporting data, you are now able to make resourceful and effective decisions to reap the rewards of customer loyalty and long-run profitability.
Benefits of CRM to business
CRMs are no longer just for large-scale organizations with huge databases of customers but are advantageous to even small and medium-sized organizations. Designed to streamline processes, CRM can be one of the most powerful management tools in your arsenal.
Benefits of CRM for sales
CRM can help companies manage and improve their sales processes by making it easier for employees to manage, track, and coordinate with different prospects and customers. Let's take a look at some benefits of CRM for sales managers.
Streamline Sales Efficiency
CRM allows you to streamline your business processes and automate everyday tasks, saving you time and money. From scheduling appointments and follow-up reminders to writing emails and generating quotes, CRM software supports sales staff throughout the entire sales cycle. It also provides your employees with the tools they need to maintain relationships with customers in addition to cultivating new prospects. It can even help keep the most disorganized salespeople prepared, orderly, and on top of their game.
Improved Customer Service
The benefits of CRM to customers can not be denied. With so much customer information at your fingertips, a CRM system makes it difficult not to impress your clients. When issues or questions arise, you'll be effectively prepared to respond faster and more efficiently. You'll also be able to better anticipate the needs of your customers, such as when they're ready for another shipment or new products they may be interested in. All in all, CRM streamlines operations so that information seamlessly moves from one department to the next, giving every department access to the information it needs.
Benefits of CRM in small business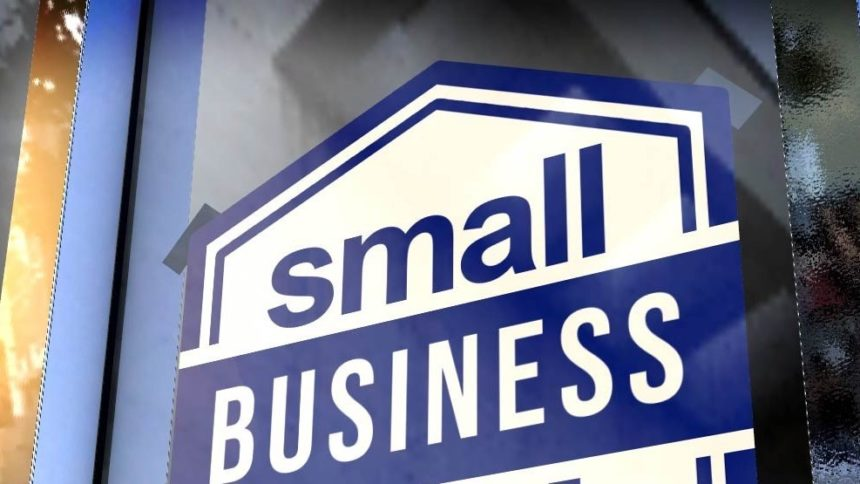 Scale-up your business
The benefits of CRM for small businesses are numerous because this tool allows you to develop your business. If your objective is to manage all the communications, you won't be able to do this properly without CRM solutions. They allow you to manage a huge amount of data.
Enhance customer satisfaction
CRM can increase customer satisfaction. It's the key advantage of using a CRM system for your business because you can organize all dealings with customers in an automated way. You'll know everything about your customer, their preferences, past purchases, or any other issues and will be able to solve them immediately.
Team collaboration
Nowadays, there are numerous CRM systems; and all of them allow you to collaborate with your team online. For example, if one member of your team communicates with a client who is having some problems with your services or products, he or she can input the data about this issue so that all other members of your team can be notified of it.
Optimize your marketing strategy
When analyzing the benefits of CRM software for small businesses, we couldn't ignore the benefits of CRM in marketing. With powerful software, you can develop a more cost-effective marketing program. As a result, you'll be able to understand the demands of your clients and identify the most effective time for online promotions. Moreover, you can segment your customers and understand what group of them brings more money.
Benefits of CRM in banking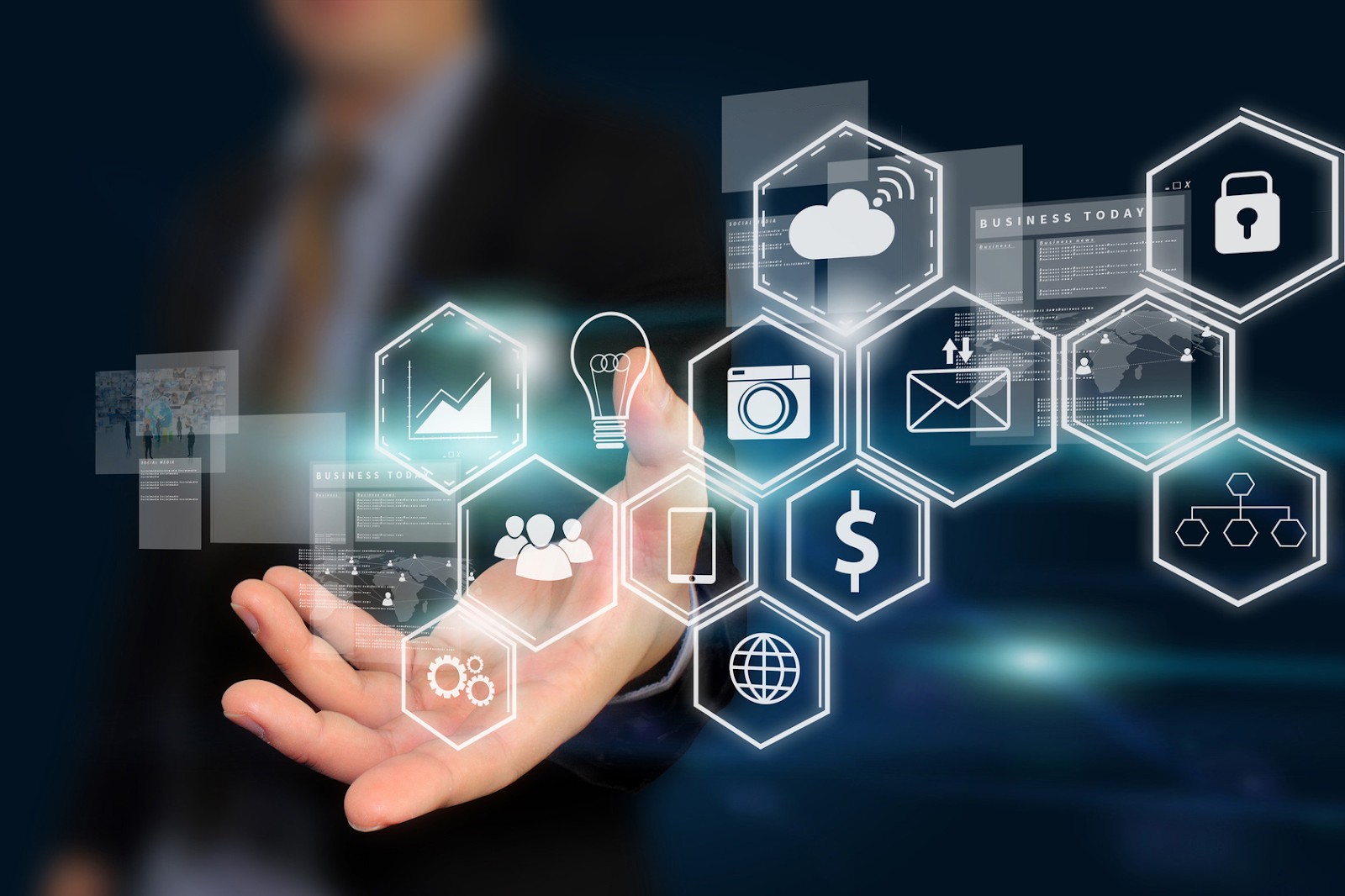 Leverage overview of Every Customer
A CRM system in banking is a consolidated system that can cooperate with your other banking software programs to provide a single view of every customer account. From a small action like making a deposit at an ATM to a bigger one like requesting information about a certain type of loan, every predetermined action can be recorded in your CRM system. This makes you gain deeper insights into their routines and personal preferences, which can help you align certain products to their financial goals.
Improve Customer Retention
With customers choosing online banking solutions as opposed to in-person experiences, strategizing a way to foster long-term relationships can be a burden on many organizations. With a banking CRM system, there is a lot of data available right at your fingertips, which can be used to proactively deliver personalized services. CRM software enables you to record customer notes and their personal information, you can base it on it to improve every experience of your customer. For instance, if a bank teller adds a note to a customer profile that shows they were asking questions about a certain type of loan, the loan department staff can follow up by messaging or emailing them helpful resources that solve their questions. Showing your customers that you're listening to them, trying to understand and satisfy them, in addition to making efforts to improve their experience at your bank is a strategic way to promote loyalty.
>> Read more: Customer Retention: Definition, Benefits, Strategies, Metrics
Enable Quicker Processes
With CRM, any bank employee can access a customer profile to quickly get up to speed on an account. An example, if a customer contacts a call center, the employee they speak with can make real-time updates to their profile in the CRM. When the customer visits their local bank office, the bank tellers will be able to see notes from their interaction with the call center. This can eliminate any duplicate conversations and provide the bank teller with a holistic understanding of the customer's situation.
Benefits of CRM in e-Commerce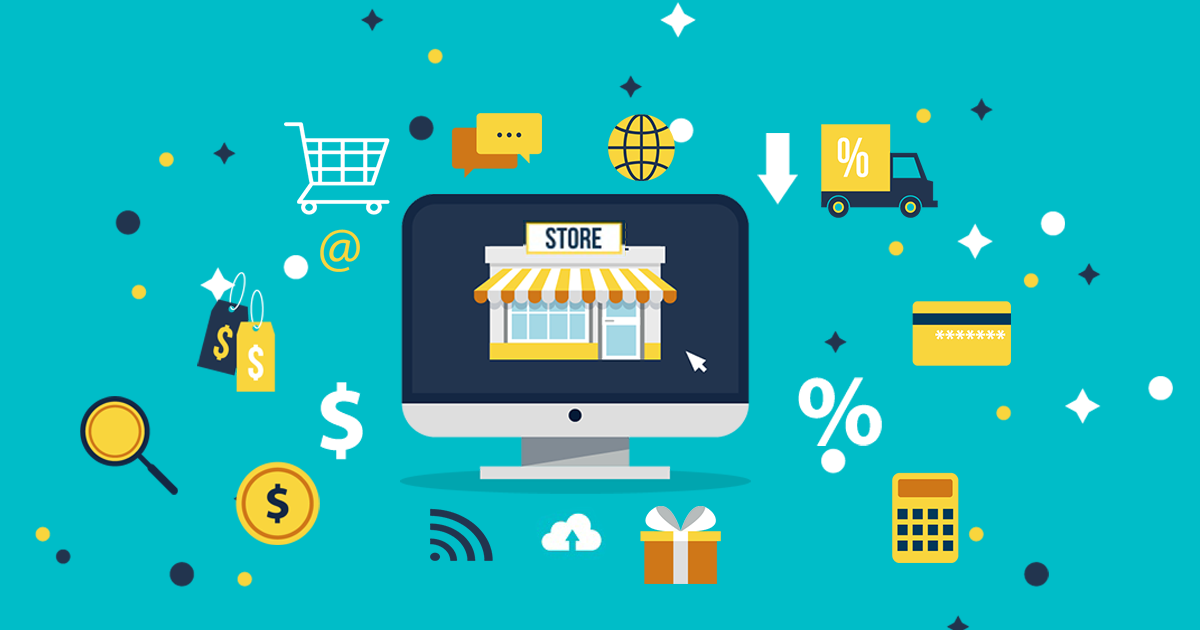 Customer Experience
Transforming to digital with CRM, eCommerce brands can improve the customer experience in a variety of ways.
From offering order status updates, and inventory checks to shipment tracking, it helps your customers stay up-to-date when expecting their merchandise.
For online retailers who utilize omnichannel retail, a CRM system also helps collect information about their customers through every interaction they make across multiple channels.
Improved Marketing and Promotion
CRM integration offers business owners a centralized location for their customer data. This enhances all marketing activities, from planning to targeting and executing. When your customers receive personalized email marketing, the kind of marketing that's only possible with CRM, it will have a direct impact on your online shop's revenue.
Enhance Sales Team Performance
Any employee from customer service to sales representatives can benefit from CRM integration. With easy access to customer details, including orders, payments, and even products viewed, the sales team can upsell or cross-sell in a more effective manner. This can even apply to B2B eCommerce sites, whose sales teams are empowered to negotiate payment terms based on a client's past payment history.
Better Inventory Planning and Forecasting
A CRM system that correctly uses will provide you with data about the most popular products in your store. This allows you to use real sales data to forecast for manufacturing, sourcing, and sales purposes.
Drive Services After Sale
After-sale services should be a part of every online company, no matter what products or services they sell. It improves customer loyalty, enhances sales team performance, and increases Customer Lifetime Value.
One of the best benefits of CRM in eCommerce is the opportunity it gives your sales team to address client concerns before they turn into problems. Order issues, inventory shortages, and product education issues can be handled quickly and precisely by sales representatives who understand the behavior of their customers.
Minimize Losses and Costs
Without CRM system integration, your online store likely faces problems due to simple typos and other data-entry errors. Manual data transfer is highly prone to these issues, which can directly influence sales and customer loyalty. The best answer is CRM and eCommerce integration.
Improve Your Сompetitive Edge
Automated, synchronized data transfer also increases the overall efficiency of your business by ensuring correct order fulfillment and timely communication. This gives your online store a real competitive edge over other competitors in the same market.
Benefits of CRM in higher education
The benefits of CRM for higher education have proved to be the ultimate solution to gain visibility and improve communications throughout university structures. CRM can be accessed on a smartphone or tablet, which is used by almost 48% of the total users.
Simplified recruitment and admissions
The foundation of all higher education institutions is the successful recruitment of students in every academic cycle. Using a CRM system for higher education admissions processes helps enhance recruiting results and ultimately brings more visibility to the institution. By increasing visibility, the institution has a broader pool of prospective students and can attract high-quality academic staff, which ultimately leads to maximum yields both financially and academically.
Overview and management of enrolled students
Usually, it takes a lot of resources to enroll and manage students from enrolment to post-graduation. It is imperative that universities and colleges retain all enrolled students and see them through graduation. Losing a student by any means is a loss of talent and resources for the institution. With innovative automated solutions, institutions can understand what makes students tick, and identify students at risk. Thus, they can simply assign staff to help students.
Benefits of CRM in hospitals
While it is vital for modern clinics and hospitals to invest in medical equipment and trained staff, it is equally vital for them to take care of the interests and feelings of their customers. Investing in a CRM system allows you to better serve your patients. Thus, build long-term relationships with them, protect their data, and prevent errors.
Improving billing process
CRM software can improve your billing process tremendously. You can use CRM software to collect and update customer payment details.
Thanks to CRM, it is much easier to track transactions and bill patients. A lot of CRM software has analytics tools that provide real-time insights into payment processing.
Enhancing the patient experience
If your facilities can't keep your patients satisfied with their level of care and services, it is difficult to retain them and attract new patients. With a CRM system, improving communication between the patients and your staff becomes easier; additionally, delivering appropriate medical information to your patients and reducing waiting times – all of which contribute to a positive patient experience.
Furthermore, a CRM system improves data security. With a CRM system in place, you can set up access controls so that only those who are authorized can access patient information.
Benefits of CRM in the hotel industry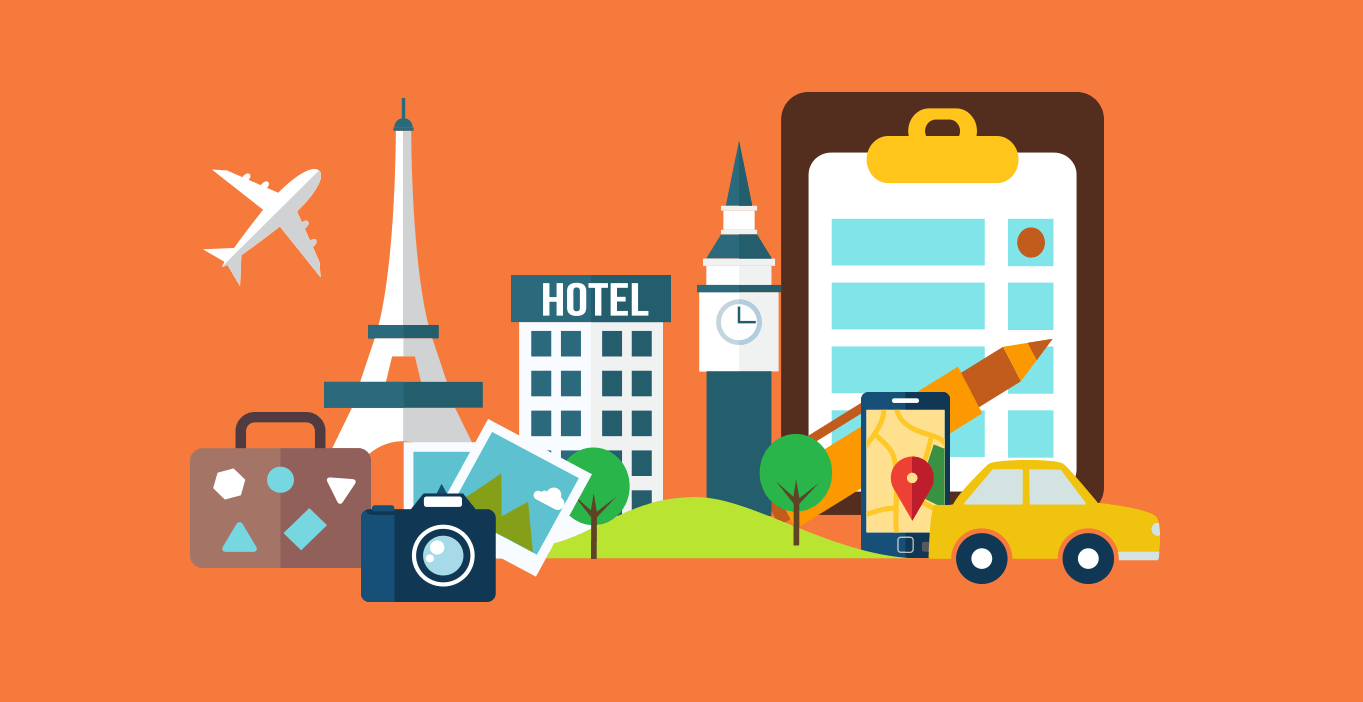 The hospitality industry is predicted to grow with globalization, particularly the wing of luxury hotels. Building brand loyalty and maintaining long-term relationships with customers is therefore important to attract, retain, and satisfy customers in the face of amplifying competition.
3 ways in which CRM systems enable hotels to offer top-notch customer experiences and gain a strong competitive advantage:
Central repository
CRM systems allow systematic collection and categorization of fragmented customer information, as a result of which, rich customer information repositories are created. Furthermore, because CRM systems enable relevant customer segmentation, databases for potential customers can also be effectively managed.
Aggregated customer view
A productive CRM solution helps capture each customer interaction, transaction, and experience with all the relevant, necessary, big, and small details. The number of customer information can be viewed and updated from time to time by effectively integrating with external systems.
Constant updates ensure that the systems contain up-to-date and real-time information at any given point in time. Effective CRM software is characterized by pliable interfaces that help hotels collate unorganized and diffused business and customer data stemming from varied sources. As a result, the analysis of scattered data based on a host of varying parameters is made possible.
Apart from this, a holistic customer view furnishes hotels with better and more opportunities to up-sell, cross-sell, and build overall rapport.
The right focus
The most valuable customer interactions are highlighted by CRM solutions and this information can then be replicated towards potential customers that hotels wish to target and retain.
In effect, hotels can reinvigorate those facilities which adversely affect profits, and sharpen focus and attention on the most rewarding ones.
Benefits of CRM in restaurants
Every restaurant needs to develop good relations with its customers. Therefore, restaurant owners need to concentrate on not only running a fully functional kitchen but also understand their customers better.

No manual logs
With CRM software, restaurant staff does not need to depend on manual customer logs. CRM system takes care of all this for you as it generates all relevant information related to the customer additionally, it can increase sales and also help a restaurant retain its customers.

Capture the taste of customers
Restaurants have to know which dishes are the most popular among customers. Moreover, they need to know which day of the week gets the most customers. With CRM, this problem can easily be solved. The platform integrates POS and then analyzes the data collected by the system. All this cannot easily be done manually. When CRM informs you about the days in the week when your restaurant has the best performance, and which dishes are most popular, then the restaurant can use this information to decide how many employees to employ and which items should be persisted with and which ones can be dispensed with.
Better loyalty program creation
Another benefit of CRM in restaurants is creating the best loyalty programs. Additionally, it helps the restaurant build the best customer rewards program. It also tracks the number of visits made by a customer and how much money they spent. Then restaurants can use this information to send special offers on various occasions like a birthday or anniversaries or special holidays.

Helping restaurant chains and multi-location restaurants
Restaurant chains that are spread across various locations can use CRM to give first-time customers a discount. Restaurants can use the CRM system across all of their locations to do this.
Final words
The key to giving customers what they want is based on understanding them and a CRM system does just that. It facilitates things by giving you and the customer, ease of communication, organized data, and improved customer service. All of this will streamline the process of making sure demands are met and actions get resolved in a timely manner.
Your customers are among the most important parts of your business, and making them happy should be your top priority. In the digital era, don't put your business at risk; invest in a quality CRM tool, and prove to your clients that you care about their satisfaction. The CRM process shouldn't be about working harder but about working smarter so that your customers get what they want, and you do too.
Magenest: One-stop solution and Magento outsource project
Being certified industry experts and technology architects, our team can deliver optimal digital solutions to companies. With customer-centricity in mind, we always strive to deliver success to our customers. This commitment has enabled us to rapidly evolve from a system integrator into an end-to-end digital solution provider and has allowed us to work with global firms and digital agencies around the world.