In a crowded market with dozens of eCommerce platforms, you're probably wondering which is the best for your business needs. Acquiring an eCommerce site is a significant investment in your company's future. Below, we would like to mention two of the top options for online stores, which are Magento vs Vtex. So, what is the optimal solution between Magento vs Vtex? Scroll down for more!
Magento vs Vtex: Overview
About Magento
Magento is an eCommerce website platform owned by Adobe that specializes in eCommerce websites. Using open-source technology, Magento gives users the ability to control the look, functionality, and content of their online store without compromising the shopping experience.

Whether you're catering to a few customers or a million, Magento still meets your needs by offering 2 plans:
Magento Open Source: free edition
Magento Commerce: paid edition with feature-rich
About Vtex
Founded in 1999, Vtex is a headless commerce platform that is recognized as the fastest-growing eCommerce platform in the world, according to IDC. Vtex is preferred by many global brands like Walmart, Sony, Coca-Cola, Stanley Black & Decker, AB InBev, and Nestlé.

By now, Vtex has 3,200+ active online stores in around 38 countries over the world. Provided SaaS (software-as-a-service), Vtex enables brands and retailers to achieve faster time to market and reach their customers across any channel.
Magento vs Vtex: Comparison
Basic features for eCommerce
Both Magento vs Vtex are platforms designed for powering eCommerce websites only. Thus, it is no surprise to have niche-specific features and tools related to eCommerce in Magento vs Vtex.
Aiming to be the best platform for grocery eCommerce, Vtex is a solution with a fully integrated commerce, marketplace, and order management system, delivering the fastest time to revenue. Below are some of the best solutions and functionalities in the Vtex platform:
Auto-scaling elastic cloud infrastructure
SmartCheckout™ functionality
Offline store integration
APIs
Fully customizable with any new functionality or add-on
Highest level of PCI Compliance
Connected OMS and WMS capabilities
In turn, Magento is considered to be the best eCommerce platform and its features solve all the problems of business owners. With Magento development service, you get a personalized buying experience, multi-channel selling, powerful search functionality, seamless ordering, mobile responsiveness, a rich set of built-in features, and robust merchandising. Some of the highlight features such as:
Analytics and Reporting supported by Google Analytics
Catalog Management (supports showcasing of virtual products, complete inventory management, fast product creation,…)
Order Management
Payment & Shipping
Site Management
Mobile Commerce
SEO & Marketing
SEO helps to increase the amount of visitor traffic from search engines to your website, which means gaining more paying customers.
Magento really excels in SEO, and there are a lot of really good things that Magento does out of the box from an SEO perspective. Its SEO features include:
Generate Google sitemaps
SEO friendly URLs
Sorting popular searches
Compatibility with various search engines
Popularity-based search terms
Customer sorting attributes
Faster loading by reducing the usage of .css and .js files.
In contrast, VTEX employs basic SEO features such as metatags, 301 redirects, Canonical tags, and SEO-friendly URLs only. We can conclude that Magento is certainly the winner of this section.
Security
Security is a crucial functionality for any eCommerce platform because cyber attacks can result in loss of revenue, data, and overall viability for businesses. Not only do eCommerce platforms protect your data but also your customers' data such as credit card numbers, addresses, order history, transaction records, etc.
Magento is one of the most popular eCommerce platforms that provide built-in security features that assist in reducing security risks such as data breaches, information theft, illegal transactions, and other malware attacks. However, the Magento security functions are not available if you license the Magento open-source edition. Magento is also constantly updating its platform editions through feedback, research, and other types of testing. Then all the new updates always provide better security as compared to the previous one.
Vtex also deploys and maintains technical and organizational security measures to protect the company's and customers' data. Security is treated as a strategic pillar in Vtex with advanced security tools, full-time security experts, and the latest security technologies. Vtex protects clients' big data and keeps them safe with a number of security measures, such as encryption and firewalls. VTEX also provides its clients with a number of resources to help them keep their data safe, such as a security guide and a 24/7 support team.
Ease of use
When contemplating which eCommerce platform is best for your business, the software's usability is a significant factor to keep in mind. A platform that's difficult to use will frustrate your employees and lead to poor productivity. In terms of usability, it's difficult to make a direct comparison between Magento and Vtex due to both being hard, even for experienced developers.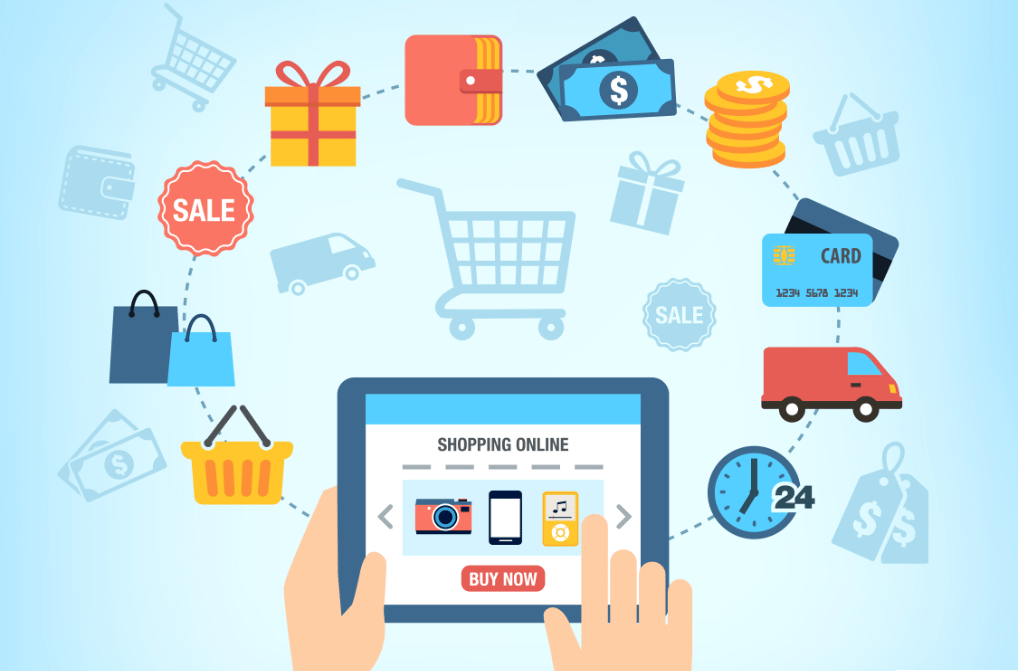 In Magento, administrators can easily manage their store through a dashboard, while users find the interface quite navigable. However, when it comes to back-end operations, Magento is best utilized by technical experts. For those who don't have such expertise, managing back-end operations can be quite challenging. It is best to have certified Magento developers maintaining, developing, and testing the back-end operations.
Despite being advertised widely for low code development, Vtex is quite difficult to operate. Some experienced users report that poorly-designed software interfaces make common tasks difficult to complete. Subsequently, when utilizing Vtex, it is preferred to have an active operations team that has experience and knowledge in the domain of website development.
Extensions
Extensions are available on both Vtex and Magento, helping you to broaden the functionality of your eCommerce website. However, Magento takes the lead when it comes to additional apps and add-ons.
Magento offers 4000+ extensions that can come in free or paid plans. These can then be divided into multiple categories such as content management, design customization, accounting & finance, marketing, customer support, payment processing, and security. Moreover, you can design and develop extensions or purchase and install extensions from a third-party provider's community. It can be said that Magento truly outperforms other eCommerce platforms regarding the number of available extensions.
Vtex also offers some great extensions and plugins on the Vtex App Store but falls behind in comparison to Magento. For example, the popular Magento extension One Step Checkout is not available on the Vtex App Store. Other popular extensions such as Layered Navigation and Product reviews are also not available on Vtex. This can be a problem for businesses that want to use these extensions to improve their online store. However, VTEX provides some support to their customers in extension integration. With VTEX App Store and plug-and-play capabilities, you are able to mix and match what works for your business model, your customers, and your developers.
Magento vs Vtex: What is best for your business?
B2B business type
When it comes to the B2B Commerce platform leader, Magento has long been known as a hard-to-beat rival. Magento offers users abundant B2B functionality that includes specific customer segmentation and personalization, buyers' account, ERP integration, and more. It's no wonder, then, that a whopping 30% of all B2B eCommerce platforms used globally are powered by Magento. As reliable as it is, plenty of large companies such as ASUS, HP, and Samsung trust Magento with their eCommerce sites.
B2C business type
In the B2C commerce market, Vtex stands out as a digital commerce solution offering for enterprises of all sizes. Vtex provides businesses with a set of powerful tools, including product catalog management, order management, shopping cart and checkout, payments, shipping, and more to manage their online stores and optimize their digital sales strategies. It also has powerful tools for marketing and customer service, making it a comprehensive solution for online businesses. As one of the most popular B2C eCommerce platforms on the market, Vtex has been adopted by some of the world's leading brands, such as Coca-Cola, Samsung, Dell, and P&G.
Sum up
In the end, there is no such thing as the best platform. When it comes to choosing a provider between Magento vs Vtex, it all comes down to selecting the eCommerce solution that's best suited for your business goals, budget, and required features.
If you want to develop your eCommerce site on Magento, reach out to Magenest to consult with a Magento specialist to learn how Magento can take your business to the next level.
Magenest is the leading Magento development company that offers a one-stop solution package, including CRM and ERP onboarding. With years of experience in building eCommerce solutions for our customers, we are committed to providing you with the highest quality services at affordable pricing.