The world of eCommerce is constantly evolving, and as a business owner, it can be difficult to determine the best platform for your online store. Two of the most popular options are Shopify vs custom website, which means websites built from scratch. In this article, we will compare the two, discussing the pros and cons of each so you can make an informed decision about the best platform for your business. Whether you're just starting out or looking to make a change, this article will give you the information you need to make an informed decision.
Shopify vs Custom Website: An Overview
Before jumping into the detail of the comparison between these two eCommerce building methods, we will cover the most basic definitions and purposes of each platform.
Shopify is a cloud-based eCommerce platform that allows you to create and manage an online store. It is user-friendly, easy to set up, and requires no technical knowledge. With Shopify, you can quickly launch your online business, and start selling your products to a global audience. Established in 2004, Shopify now boasts millions of stores across nearly 175 countries, solidifying its position as the number one software in the shopping cart category.
Meanwhile, a custom website is a website that is designed and built specifically for your business. Unlike Shopify, a custom website is not a template, and it is not based on pre-existing designs. Instead, it is built from scratch to meet your unique business requirements and goals. Custom websites offer more flexibility and control, but they can also be more complex and expensive to set up. Although building a website from the ground up is not a haunt now with the technological advancements, you still need a basic knowledge of coding, or a team of skilled developers to take over the harsh tasks such as website maintenance and optimization…
That's the basic difference between Shopify vs custom website that you need to know. Now is the time for an in-depth comparison, including their pros and cons.
Detailed Comparison: Shopify vs Custom Website
Ease of Use
When it comes to ease of use, Shopify has a clear advantage. The platform is designed specifically for eCommerce, so it's user-friendly and easy to navigate, even for those without technical expertise. Shopify offers a wide range of templates, plugins, and add-ons that allow you to customize your online store quickly and easily. You just need to enter your email address, create a password, and name your store, Shopify will then promptly take you to the initial setup process.
In contrast, custom websites can be more complex and require a higher level of technical skill to set up and manage. You first need to analyze and assess your fundamental web development and coding abilities to ensure you are proficient in them. Developing a successful website involves several important steps, such as mastering languages like JavaScript and HTML/CSS for improved design and usability, troubleshooting to guarantee your site is secure and up-to-date with any necessary security patches, and optimizing it so that search engines can find you. And right, exactly a custom website offers greater flexibility and control over the look and functionality of your online store, but it also requires more time and effort to maintain.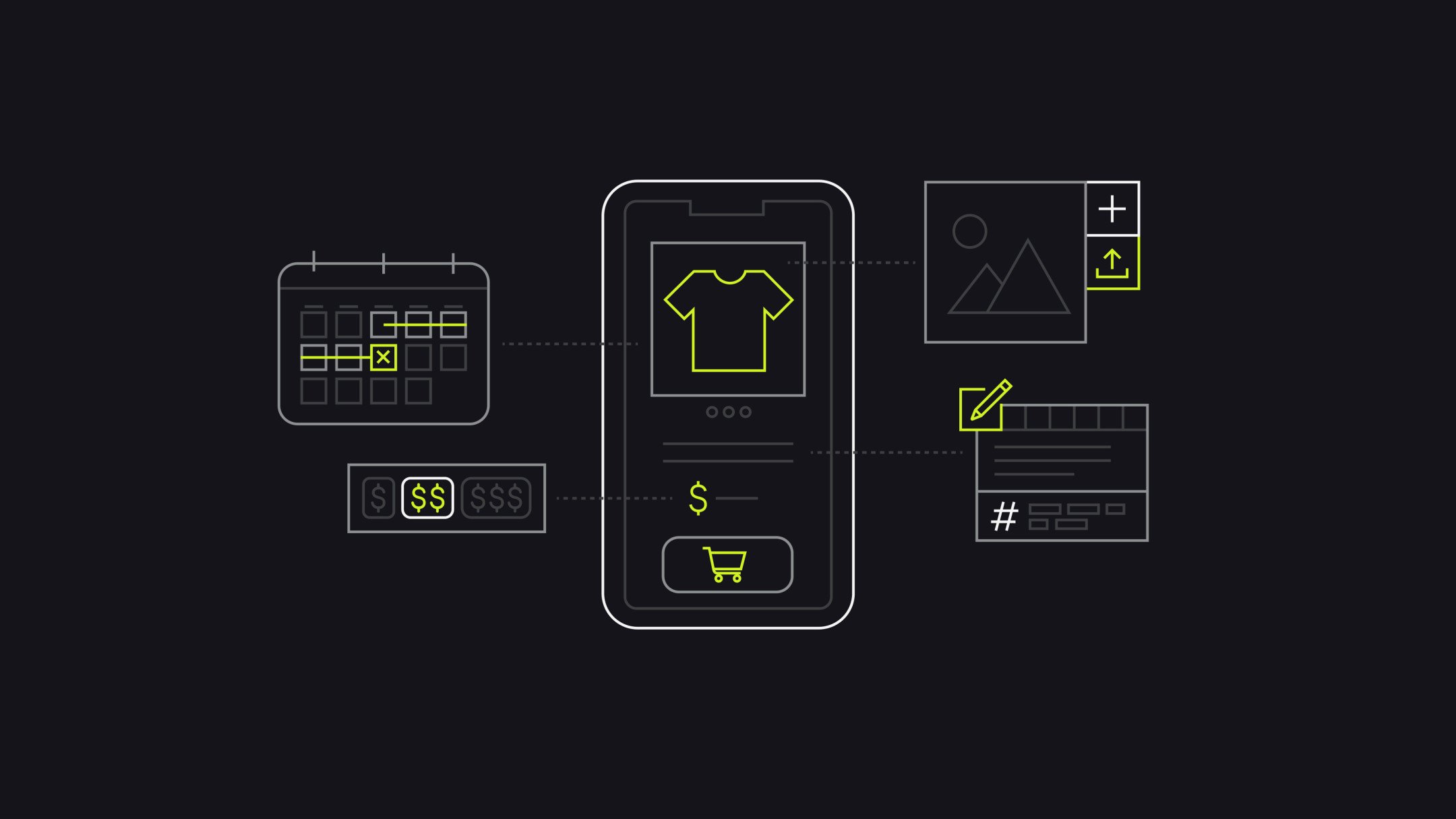 In terms of domain and hosting availability, Shopify eliminates the need to purchase a domain or locate a hosting provider. Whether it's an existing .myshopify.com domain or your own custom one-you are in charge of making that decision. On the contrary, if you want to build a custom store web, a self-hosted solution is the way to go. You'll need professional web development services and platforms like Bluehost or GoDaddy for hosting and domain names.
Selecting a hosting provider also involves creating and specifying goals and needs for your website, especially those related to site structure and usability. For instance, if your site needs to display image galleries and multimedia, you should be sure to select a provider that allows for large file sizes and offers quick loading times. These factors will help in narrowing down the list of providers so that you can find one which is reliable, cost-effective, and meets all of your company's requirements.
Not only that, choosing Shopify as your Content Management System will give you the freedom to edit and reorganize content on your store with its pre-built, eCommerce-friendly templates. Plus, advanced analytics provide a detailed outlook of how well current tactics are performing and suggest strategic marketing plans for future endeavors.
When building a custom website, you should consider a CMS for managing and customizing both your blog and online store. For instance, if WordPress is being used to construct the site then WooCommerce, a plugin with eCommerce capabilities, should be integrated in order to acquire the superior features of an online store. Using a third-party CMS integrating into your website is not an ideal solution when compared to Shopify. WooCommerce of course is very useful and enables merchants to create, manage, and modify their products, orders, or other content effectively but it was really difficult to use in the early time, the interface is not intuitive as Shopify's CMS. This is because Shopify minimalized all the unnecessary steps or sections to make their UI look friendlier and easier to navigate.
Amount of time & effort required to build a website
Shopify offers a fast and straightforward process for setting up an online store with step-by-step instructions. You can start building up your store in just one day and quickly have an online storefront set up. Plus, you'd be provided with the best eCommerce prompts that help streamlines the process for quicker results.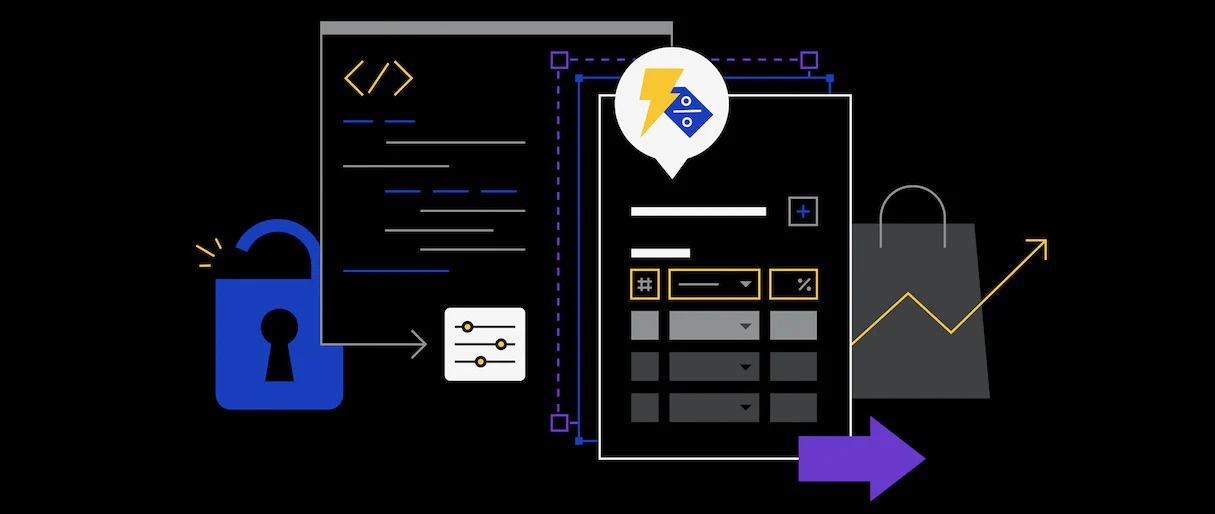 On the other hand, building a website from scratch can be a time-consuming and labor-intensive process. The amount of time and effort required will depend on the size and complexity of your website, as well as your technical skills and experience. If you're building a website from scratch, you'll need to handle all aspects of the development process, including finding a suitable domain and hosting provider, considering SSL installation, designing the layout, coding the site, configuring the payment gateway, setting up shipping options, and much more. With just a small error happened, all the things you build can be collapsed.
As you know, when you have coding expertise, building a website from the ground up is possible by only employing a code editor and HTML, CSS, and JS libraries like Bootstrap. However, this endeavor necessitates significant time commitment as well as specialized know-how and experience to succeed. Not mention to technological advancements and open-source companies have arisen to make building a website now can be achieved in a breeze.
Pricing
When comparing Shopify vs custom website, the most notable contrast is in pricing. Shopify offers three primary plans for businesses of varying sizes: Basic ($29), Shopify ($79), and Advanced ($299). Additionally, Shopify also offers a 3-day free trial for merchants who are still confused and want to have a chance to experience it.
Shopify provides merchants with an affordable and secure way to create a store online. With the Basic Shopify plan, you can get all of the basics for your eCommerce business including discount codes, unlimited storage space, multi-channel integrations, and 24/7 support. If you're looking for more advanced features like better analytics and reporting then take advantage of their higher tier plans: Shopify or Advanced Shopify, both offering additional benefits as well as great features depending on how much is invested into each package.
Apart from the major plan of your store, you will have to consider the expenses associated with third-party apps, one-time purchase themes, and an annual domain subscription. While Shopify's basic plans are affordable, the cost of using the platform can quickly add up if you need to use a lot of plugins and apps to add extra functionality to your site. Additionally, Shopify is a flexible platform, but you may find that it's not as customizable as a custom website and that you need to make compromises in terms of the look and functionality of your site to fit within the platform's limitations.
Shopify offers 10 free templates, which are especially ideal for beginners. However, if you require more advanced features and want to take your store to the next level, their paid themes range from a reasonable $140 up to $180. Last but not least, you can get a custom domain on Shopify beginning at just $11 per year.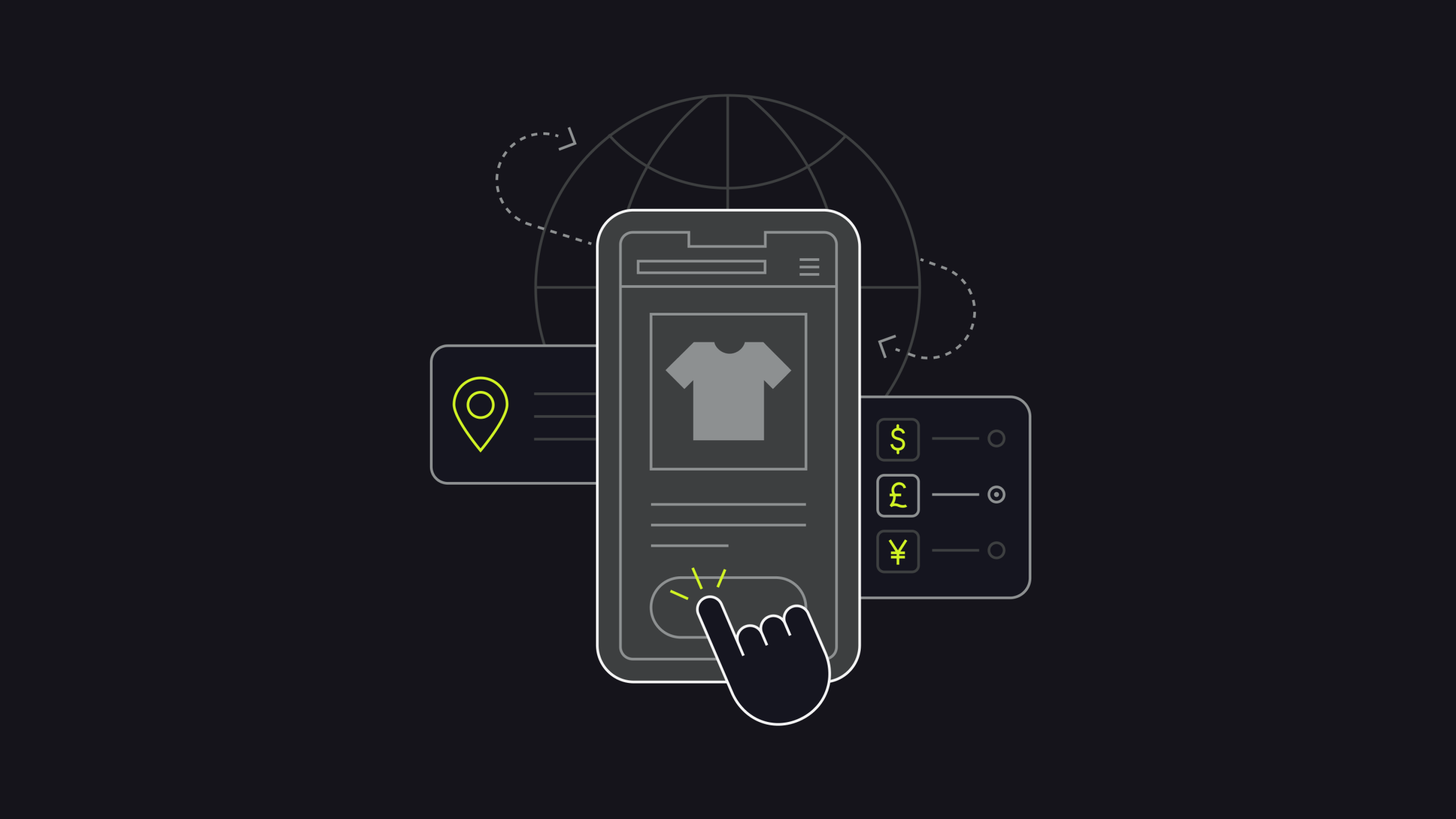 Building your custom website from scratch can be a cost-effective option if you have the technical skills to do so. However, it's important to factor in the cost of purchasing a domain name, hosting, and any design or development services you may need. Depending on your needs and budget, the cost of building your custom website can range from a few hundred dollars to several thousand dollars:
Hosting: $5 – $100/month
Domain: $10/year
SSL certificate: Free – $100/year
Website template: $40 – $170
Web development: $2,500 – $7,500
Extensions: $50 – $150/extension
Payment processors: $100 – $1,000
Nevertheless, once your custom website is up and running, you'll have complete control over the look and functionality of your site, and you won't need to pay for plugins or additional features. This makes custom websites a good choice for businesses who want complete control over their online presence and who are willing to invest in their website over the long term.
Design & Customization
Design and customization are important factors to consider when choosing between Shopify vs custom website. Shopify offers a wide range of customizable templates and themes, which you can use to create your online store. With 100+ templates available in the Shopify theme store, you can easily find a design that fits your needs. All of their themes are crafted with eCommerce purposes in mind and come equipped with responsiveness, and speed optimization, making it easier for customers to browse on any device. While some basic adjustments can be done without coding knowledge, more complex modifications may require editing liquid code which requires a bit of technical experience. If you need more customization, you can use Magenest's Shopify website development services.
In case you are a non-tech merchant, with its drag-and-drop website builder, you can easily customize the design of your store to match your brand and preferences. Additionally, Shopify's app store offers a wide range of third-party tools and plugins to help you add advanced functionality to your store.
However, the themes provided by Shopify can sometimes feel generic and lack the unique look and feel that a custom website can provide. While the customization tools make it easy to personalize your website, they may also limit the level of customization you can achieve. If you want your website to have a truly unique look, you may need to invest in additional plugins and a custom development team.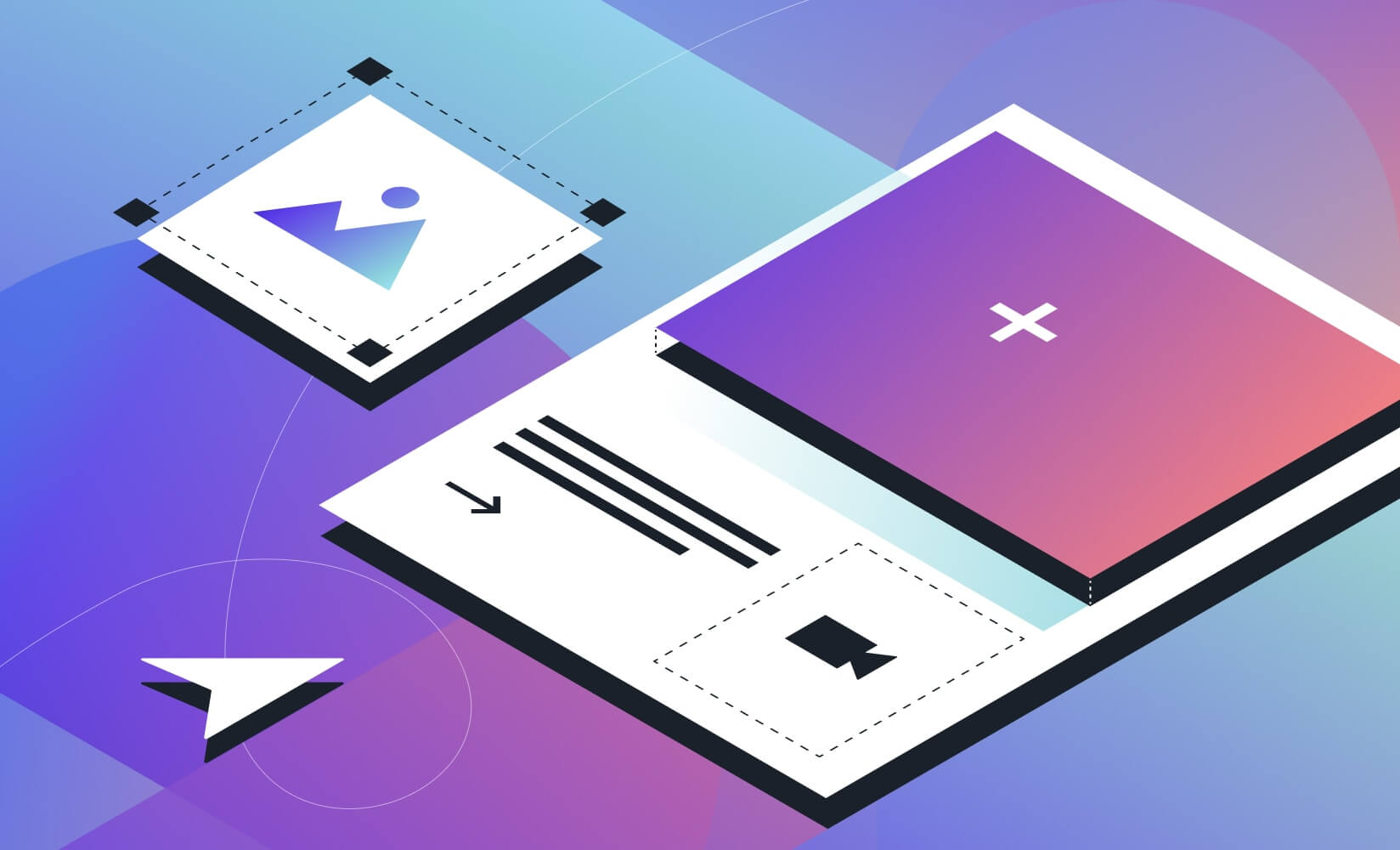 Custom websites, on the other hand, offer complete control over the design and functionality of your website. You can create a completely unique look and feel for your store, and add any custom functionality you need. Moreover, if you want to find and apply an existing template for your site, be sure to invest more time and effort into researching. Make certain that it has thousands of positive reviews from active users, this ensures its trustworthiness and value. Further, ensure your template is flexible enough in design to cater to your target audience's needs as well as values.
One more thing you need to keep your eyes on is user experience. Constructing your website with the user experience in mind to maximize its effectiveness. Each page or section should be constructed and arranged logically, leading users on a journey that is both accessible and straightforward. The home page and additional supporting pages should represent all aspects of your company for an optimal web presence.
For instance, NASA's official website illustrates how an effective, comprehensive site should look, a multifaceted home page, supported by easily-navigable sections centered around current and future missions as well as company history. This model offers a convenient one-stop shop for users who want to quickly access all the relevant information they need without delays or fuss. But we all know that NASA is a big corp, and they aren't hesitant to invest in the user experience on their website, even a small detail is also elaborated to fit in. With a smaller-scale company, designing optimal, effective UX, and UI interfaces will be more challenging and budget-limited.
Functionality & Options
Without a doubt, Shopify offers some reliable and comprehensive eCommerce features and tools on the market. To name just a few, they include:
Fraud Analysis: By relying on this feature, you can acquire instant notification of possibly fraudulent orders and reduce the need for chargebacks since Shopify offers useful evidence with any contested transaction.
Payment Gateways: Shopify allows you to process the payments of your customers without any transaction fees when using Shopify Payments, which is compliant with PCI (Payment Card Industry). Your customers can use Visa, MasterCard, Apple Pay, and more to make their purchases. If you need further payment processing options for your business, there are over 100 third-party gateways available including Amazon Pay, Square, and cryptocurrency platforms. However, these come at a 2% transaction fee for each purchase made. Lastly, manual payment methods such as COD (Cash on Delivery), bank transfers money orders, and email money transfers within Canadian stores can also be facilitated by Shopify.
Product management: Shopify makes it easy for you to add products right on your dashboard. All that's needed is a title, description, featured images, and/or videos, Shopify offers full control over product-related information. Not only can you create new entries but also manage already existing ones.
Shipping: Shopify provides a range of customizable shipping rates including free shipping and flat rate options. With the Advanced Shopify plan, you can also access third-party calculated courier prices which appear at the checkout, helping customers to calculate exact costs before they buy.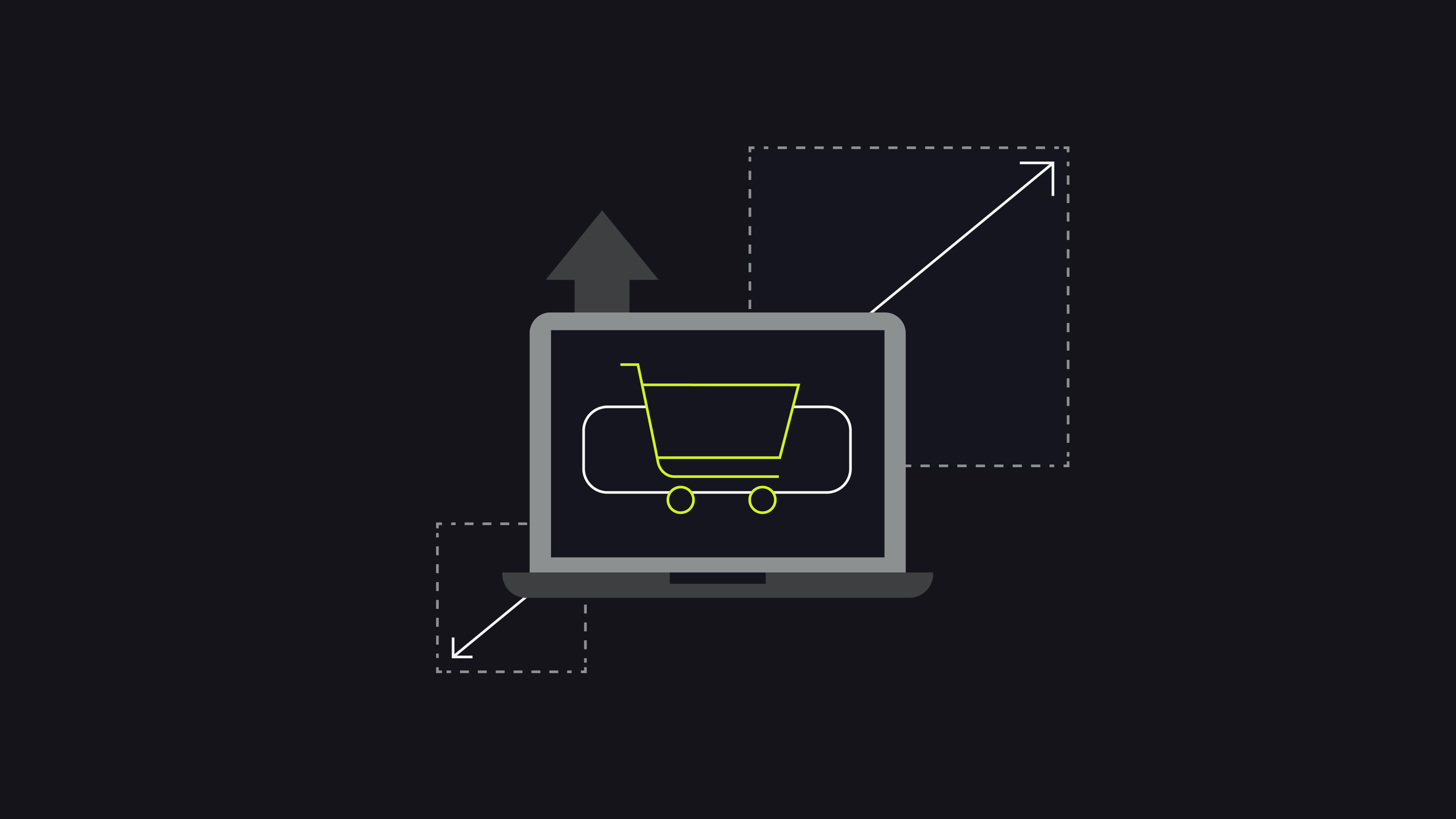 When constructing your custom eCommerce website, it is essential to locate the ideal platform and software, as well as incorporate dependable payment gateways. Digital transactions are essential for any retail-oriented website, so make sure your storefront takes this into account when developing. The most successful digital stores offer a variety of payment methods, from credit/debit cards to connected services such as Google Pay and PayPal. By offering customers the choice between these different options, you can ensure smooth online payments that will keep shoppers coming back again.
Additionally, you must find extensions that successfully accommodate all of your online retail requirements. But, when working with a web designer or developer, you can have any feature or functionality built into the site, regardless of whether it is supported by a pre-existing platform. This level of customization allows you to create a website that truly meets your unique business needs.
Third-party Integration
Shopify not only offers a wide range of apps to help with marketing, SEO, and inventory management. These integrations are available through the Shopify App Store, which makes it easy to find and install the tools you need to run your online store. With over 8,000 third-party applications available on this platform today, Shopify definitely has something that can meet every business's needs.
Shopify helps you expand your business by allowing you to link multiple sales channels such as Amazon, Pinterest, and Facebook. This way, it's easy for you to monitor customers and orders across all platforms with minimal effort. You can also merge online and offline selling through Shopify POS. In addition, the Shopify Community boasts a team of experienced Shopify Experts who are ready to assist with any technical or marketing difficulties you may face, we will talk about this point later.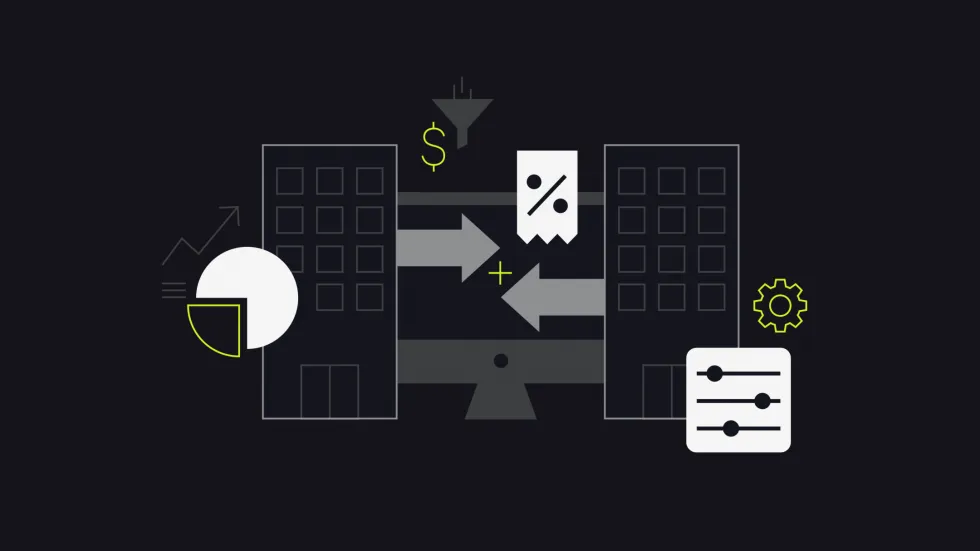 While custom websites can be integrated with a wide range of platforms, the process can be more complex and time-consuming than with Shopify. You must decide on the platform and software that will best suit your needs, investigate various payment gateways for reliability and security, as well as explore plugins/extensions to complete your vision. To link your website with various platforms, you may need to either insert external plugins or add coding snippets into your HTML depending on the tools utilized, and this code may need to be maintained over time to ensure continued compatibility.
Maintenance and Updates
As you strive to grow your online business, it is crucial to understand the importance of consistent maintenance and upgrades. With Shopify, they take care of all the technical maintenance and security updates for its platform, meaning that store owners don't need to worry about software upgrades or security patches. Shopify's team of experts ensures that the platform remains up to date at all times, handling all the technical details so that business owners can focus on running their businesses. Additionally, the Shopify app store provides merchants with the ability to easily add new features and integrations to their stores, without the need to hire a developer.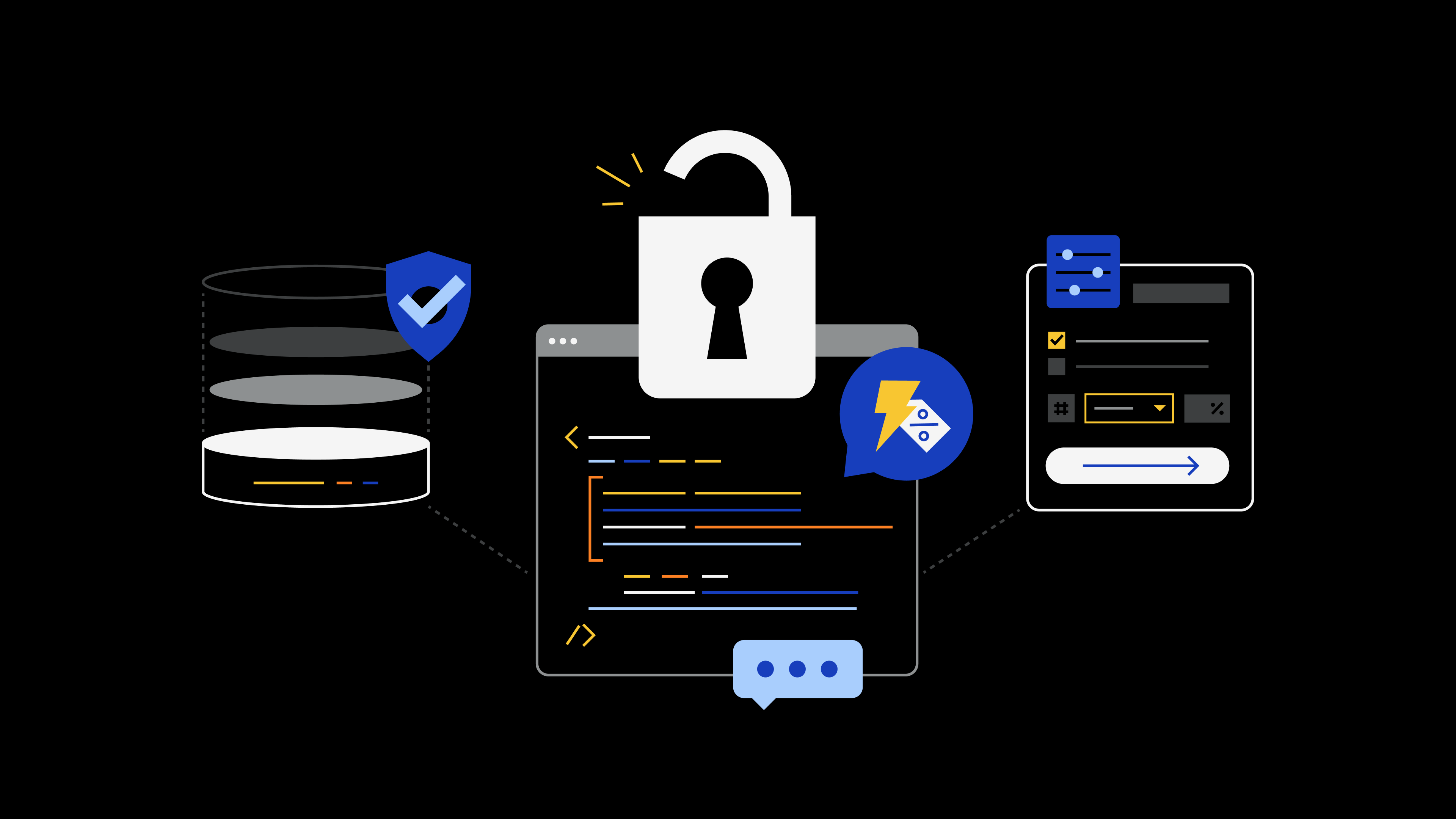 Custom website, on the other hand, requires more ongoing maintenance and management to keep them running effectively. Owners of custom websites are responsible for updating software and plugins and ensuring the security of their websites. This can be a time-consuming task that requires a significant amount of technical knowledge, especially if a dedicated web developer is not part of the team.
Furthermore, when it comes to safeguarding your website, Shopify is the clear winner. As soon as you set up shop on their platform, they provide a free SSL Certificate that ensures both customer and business data remain secure. If you decide to go with an independent web host for your online store, then you must pay extra for this same level of safety, not to mention grappling with potentially difficult setup processes.
Support
Without a doubt, Shopify is well-known for its excellent support, offering 24/7 customer service through a variety of channels, including phone, email, and live chat. Their support team is knowledgeable and experienced, helping users quickly resolve any technical issues or problems they may encounter. Additionally, Shopify's extensive library of help articles, tutorials, and forums provides users with the information they need to resolve problems on their own or learn how to optimize their website's performance. Shopify also has a large community of experts and users who share their experience and knowledge with others freely.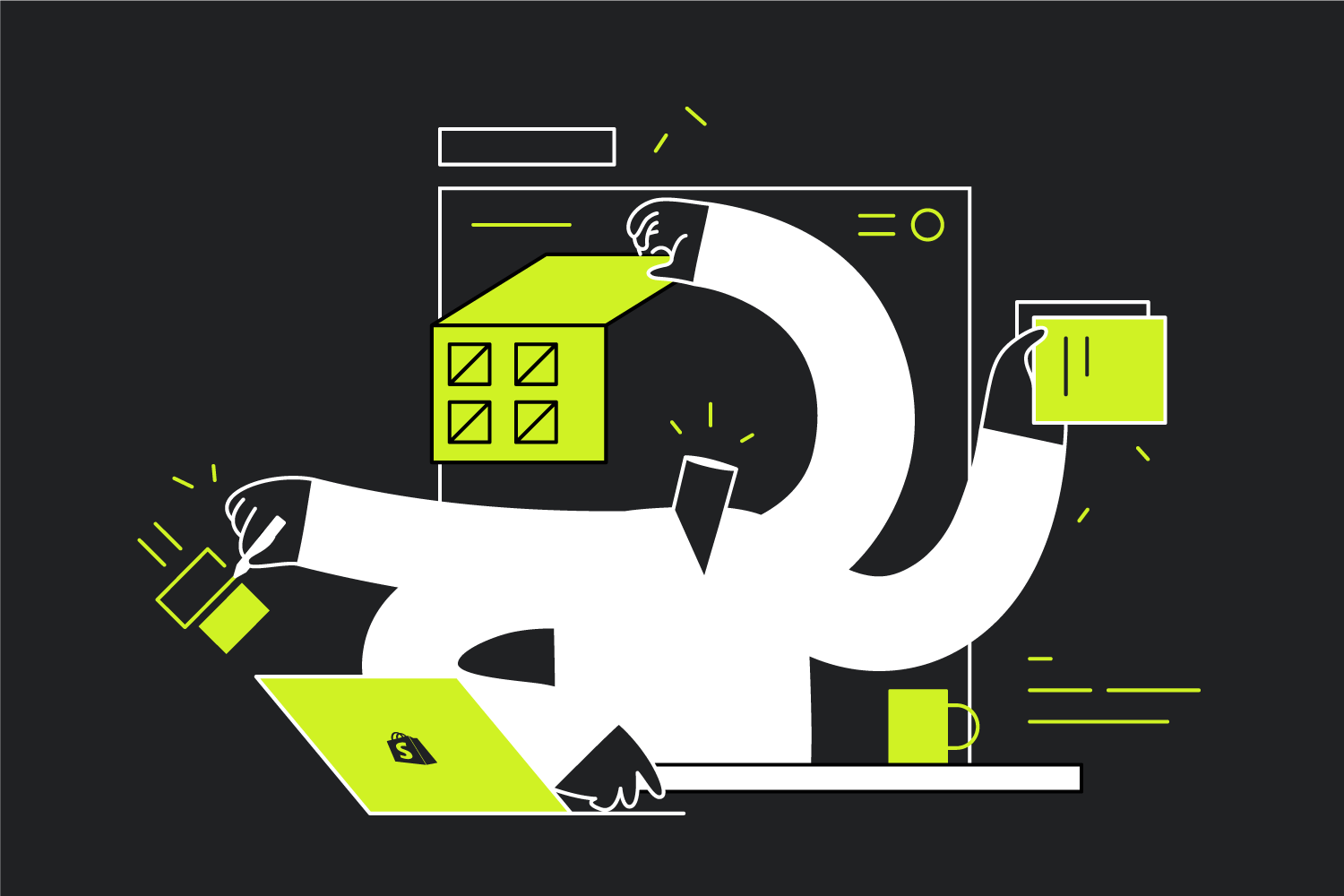 And if you opt for the self-custom website, you need to rely on the support provided by the developer or web design agency. The quality of support can vary widely, depending on the skill and experience of the developer. Some developers may provide exceptional support and be highly responsive, while others may take a more hands-off approach, leaving users to troubleshoot issues on their own.
Shopify vs Custom Website: A Summary of Advantages and Disadvantages
Shopify
- No coding knowledge and experience are required

- Easy to configure

- Plenty of features and supporting tools

- All-in-on eCommerce solution

- Numerous payment gateways and methods supported

- Dedicated support team and broad community and forum

- Limited personalization options

- Not fully optimized for content, visuals, etc

- High transaction fees when using third-party payment solutions

- If you want to switch templates, content reformatting will be required.
With Shopify, anyone can utilize this platform to do their eCommerce business. Whether you are a first-time seller, a small & medium business, a multi-million dollar company, or an international corporation, Shopify is always a suitable option and solution. Even though, for a big-scale company, this solution is not optimized when the ability to scale up and expand the functionality is limited.
Therefore, Shopify is the perfect choice for any small business owner who wishes to establish a legitimate online store, rather than merely constructing an inadequate website with limited eCommerce capacity. Or it's also a good choice for merchants that have their offline businesses running really well and want to expand to the digital realm. Your Shopify shop has enough space and potential to offer both physical products as well as digital goods at once.
Custom Website
- More customization options

- If your store's scale is outgrown Shopify's capacity, don't need to worry

- Infinite options for third-party integration

- Learn to code, develop, maintain, and optimize from everywhere

- Require coding knowledge and experience or a big budget for hiring a development team

- Time-effort consuming

- High risk

- Domain, web hosting, SSL, and many functions are unavailable

- Manual maintenance and updates

- Limited support
So we've pinpointed the most crucial aspects to consider when seeking an advanced, effective, and comprehensive eCommerce solution. Both Shopify vs Custom Website have their own pros and cons like two sides of a coin. Depending on the specific requirements and conditions, you can pick a suitable website development method for your store. If:
You have specific needs and requirements
Your products and services that you offer are special and unique
Your targeted market is a niche
Then you need to implement a custom website. Sure, template options such as Shopify may give you more convenience and help your site launch faster than custom sites. Nevertheless, custom websites will offer limitless functionality for your business's growth in the future. Investing in this type of website is worth every penny spent when considering its long-term rewards.
In Conclusion,
We hope that this comparison between Shopify vs custom website can provide you with the insight needed to answer your critical question: Which one should I invest in? The selection ultimately comes down to what best meets your business needs. There's no single right or wrong solution, the choice is yours. If you're seeking to establish a new website through Shopify or are considering migrating your existing platform, our expert developers can guarantee that we will construct your site safely, securely, and precisely according to your individual needs. Taking advantage of our industry-leading tools and technologies is one surefire way to get ahead with digital transformation.