Are you looking for a reliable and experienced Shopify development company to design, create and implement an effective eCommerce platform? At a time when competition in the online retail sector is increasing rapidly, establishing an efficient and cost-effective storefront that looks great and serves customers quickly is essential.
To help you select from among the top Shopify development companies in the UK, we have researched some of the established players who are known for providing high-quality services at competitive prices. Read on to find out which ones make our list of the best shops building on Shopify in 2021.
How do you identify a top Shopify agency?
Working with any of the 12 top Shopify development companies in the UK is an excellent choice. It is because of our thorough research procedure. Check out the information below to see how we selected these specific organizations. Or you can see how you may check them out on your own.
Portfolio and case studies: This demonstrates the caliber of their work. Visit the businesses they've previously collaborated with to discover how their branding, website, and marketing are done. Even better if they have experience with brands in your sector!
Range of prices: We choose a variety of organizations that can operate with different budgets. While some are concentrated on small enterprises, some are on enterprise solutions. Find an agency that meets your budget. But it's not a good idea to choose one that is also much less expensive. If not, they're probably not investing the time needed to accomplish what you're trying to do.
Communication: Has their communication been effective throughout the proposal stage? You should leave right away if they don't answer right away or look indifferent.
The Staff Members: It's crucial that their crew is motivated and driven to complete the job in addition to having knowledge of what you're searching for. Do you also get along with them, other than this? Make sure you really want to work with them.
Top 10+ Shopify development companies in the UK
The Social Shepherd
The Social Shepherd helps its clients expand their companies with Paid Social, Google Ads & PPC, Social Media Content, Creative Production, and Influencer Marketing. 95% of their clients are on Shopify.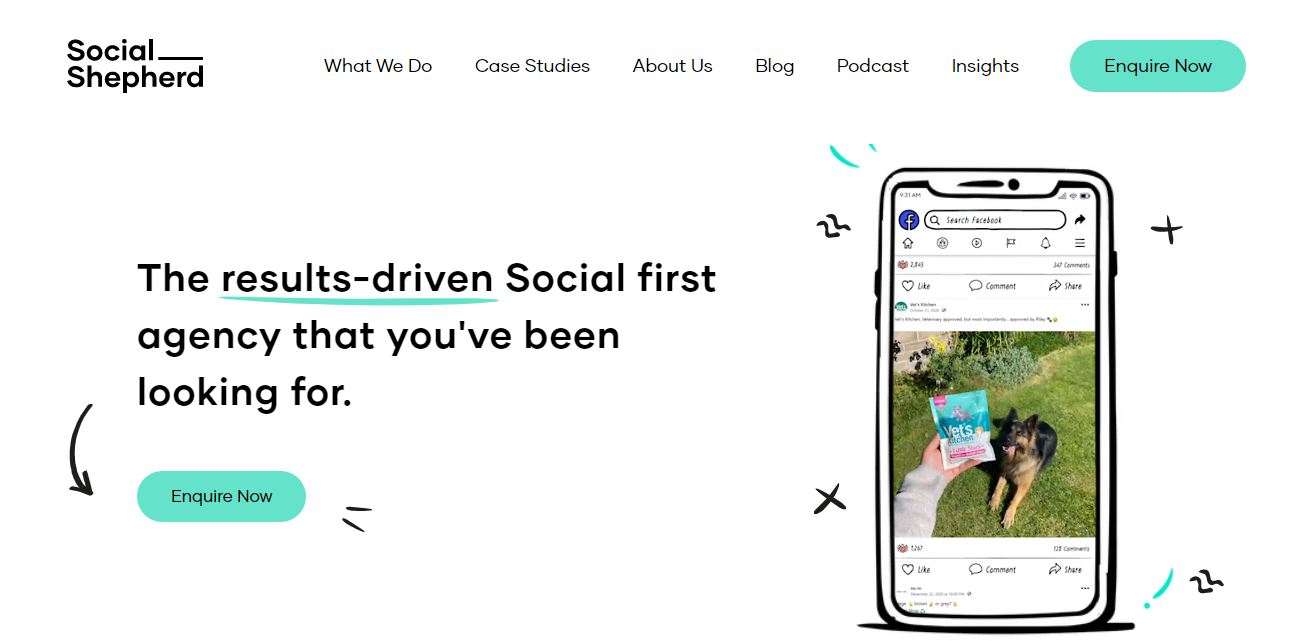 For illustration, from 2,000 monthly customers, they increased a food subscription box to over 25,000. For the DIY and wooden brands, they were able to reach a 10+ ROAS using Facebook, Instagram, and Pinterest Ads.
They always use a holistic approach across Social Media, Paid Media, Creative Production, and Influencer Marketing to guarantee constantly delivering you the highest ROI. And their team of Shopify professionals has no prejudice in the way they develop you.
The Social Shepherd is the ideal choice for your growth if you own or work for a Shopify brand that generates over £50,000 per month in revenue.
Kubix Media
Kubix Media is a Birmingham-based Shopify web development company on Shopify's list of recommended partners as Shopify Experts as well.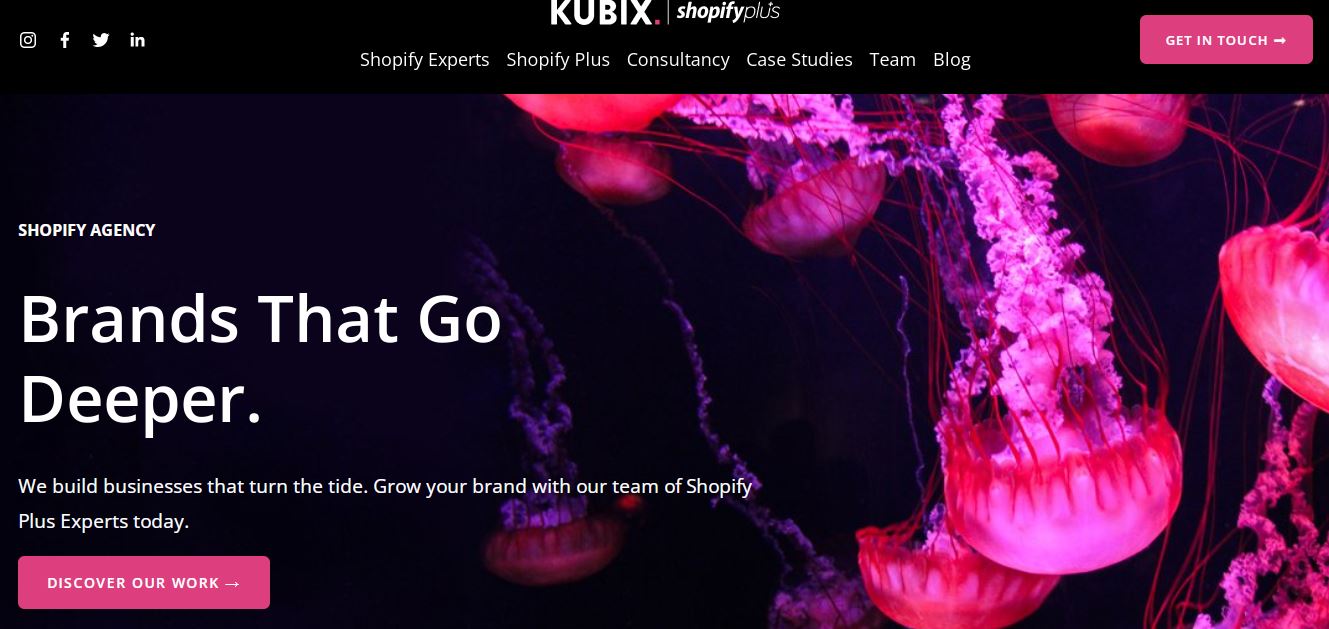 They aren't for everyone because they start at more than £5,000. But if you want a stunning website, they're a great choice for any expanding Shopify and eCommerce firm.
Among its customers are Hoodrich, Nourished, Lisa Yang, Hemming & Wills, Rowe, Wilsons, and numerous others.
Magenest
Among the top Shopify development companies in the UK, Magenest provides superior services for cloud hosting, digital marketing, mobile app development, CRM, and ERP through partnerships with the top technological companies in the globe. Through multichannel solutions, digital enablement, improving customer experience, and conversion rate optimization, we help our clients succeed in digital commerce.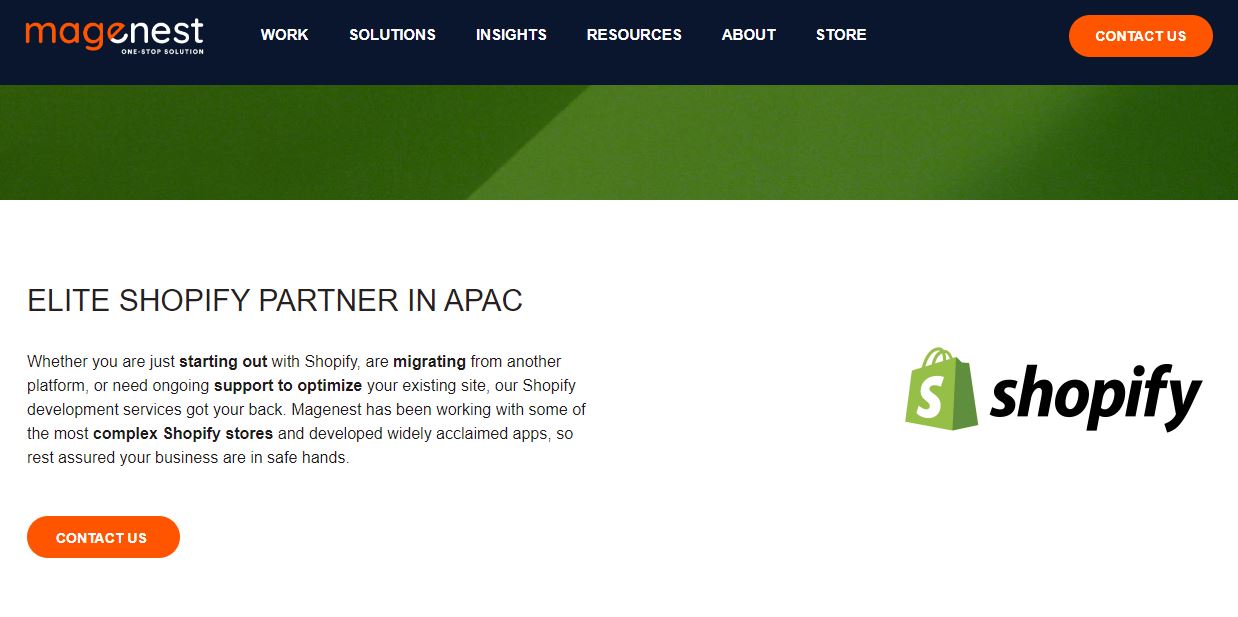 Along with building specified eCommerce websites, we have also helped new merchants create the most complete and functional eCommerce system.
eCommerce websites are merely the tip of the iceberg in terms of digital transformation. Magenest has been offering ERP, CRM, and mobile app development for any enterprise or organization in need while also holding a wide range of additional solutions.
Moreover, due to the rapid development of digital commerce, a seamless customer experience is becoming increasingly important for all organizations. Keeping that in mind, we strive to assist clients in offering the most seamless omnichannel experience by making use of our complete solutions.
Sheer Digital
Sheer Digital is a talented group of web designers and Shopify web developer UK that are Shopify web design professionals. Since its establishment in 2012, they have assisted multiple eCommerce firms in building stronger online stores.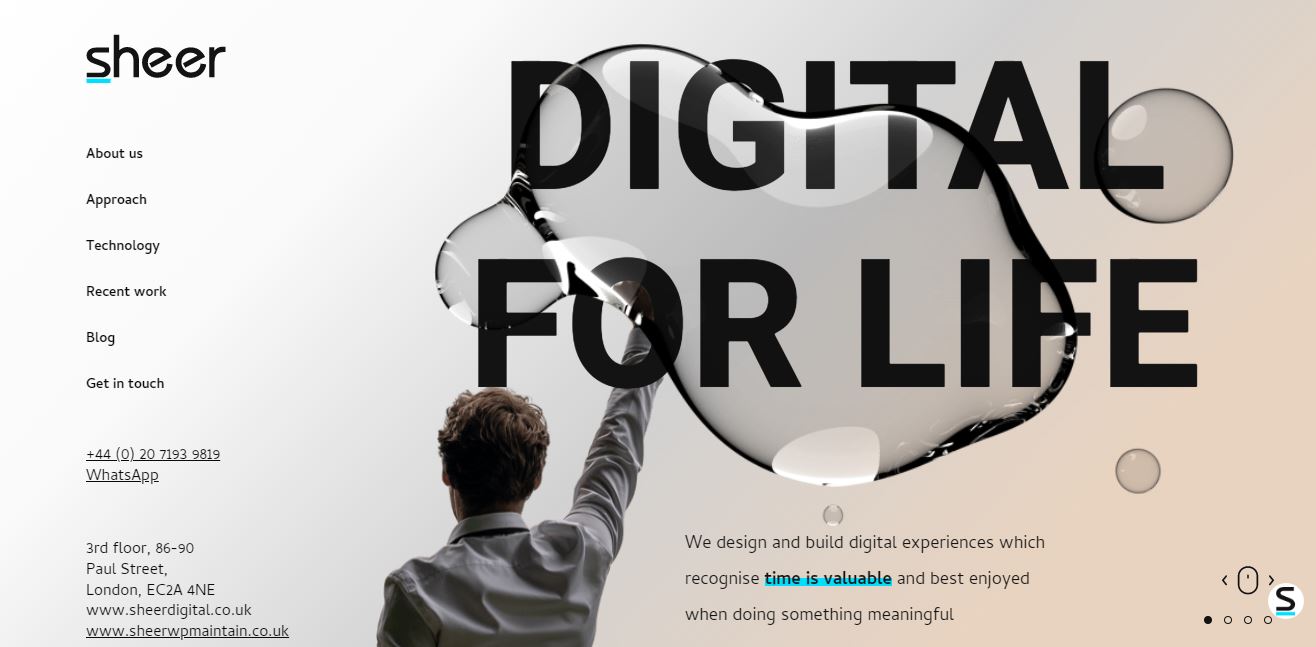 With over 16 reviews on Clutch and prizes on Clutch, they are well-respected & trustworthy.
Their most recent case study involves working with the upscale travel bag company Kimon. They created a custom Shopify theme for them with a feature for product customization.
ELEKS
By offering professional software engineering and consulting services, ELEKS assists customers in transforming their businesses online.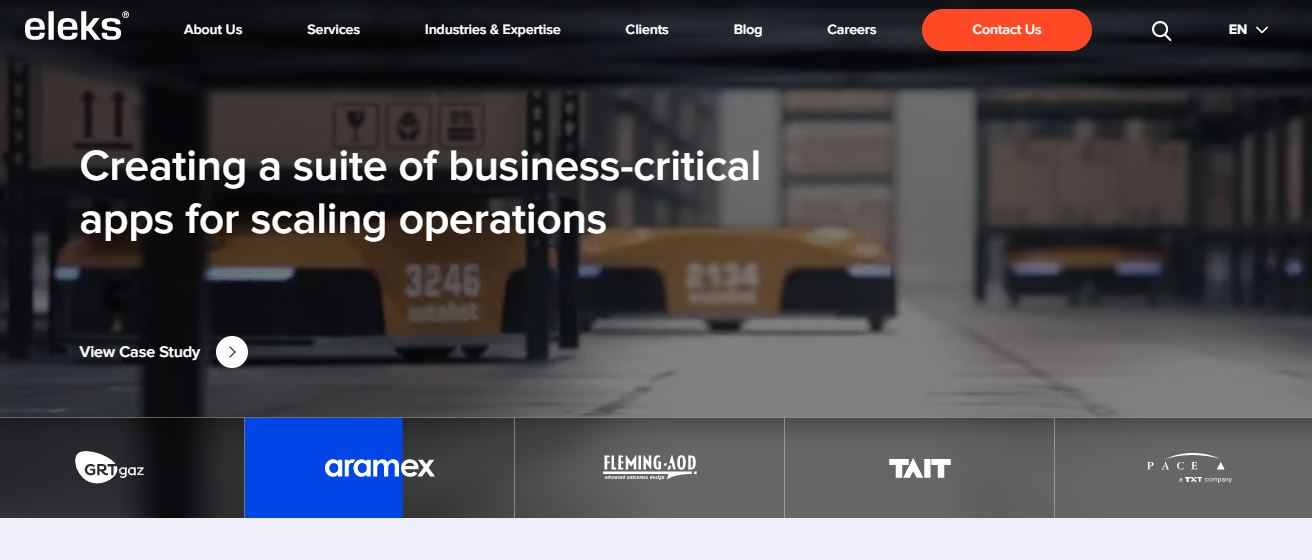 They supply high-tech innovations to Fortune 500 organizations, large corporations, and technological challenges. ELEKS intends to enhance its productivity and boost the value they provide to the contemporary world.
They provide their clients with a broad variety of software services through their 2000 employees who are based in delivery centers around Eastern Europe and sales offices in Europe, the US, and Japan. Products development, R&D, and technological consultancy are a few of them.
TRIARE
Software development company TRIARE works with both established companies and new enterprises. Wide-ranging online and mobile development services are available through a professional network. It also comes with flexible cooperation, including client-server programs, delicate eCommerce systems, and vital apps.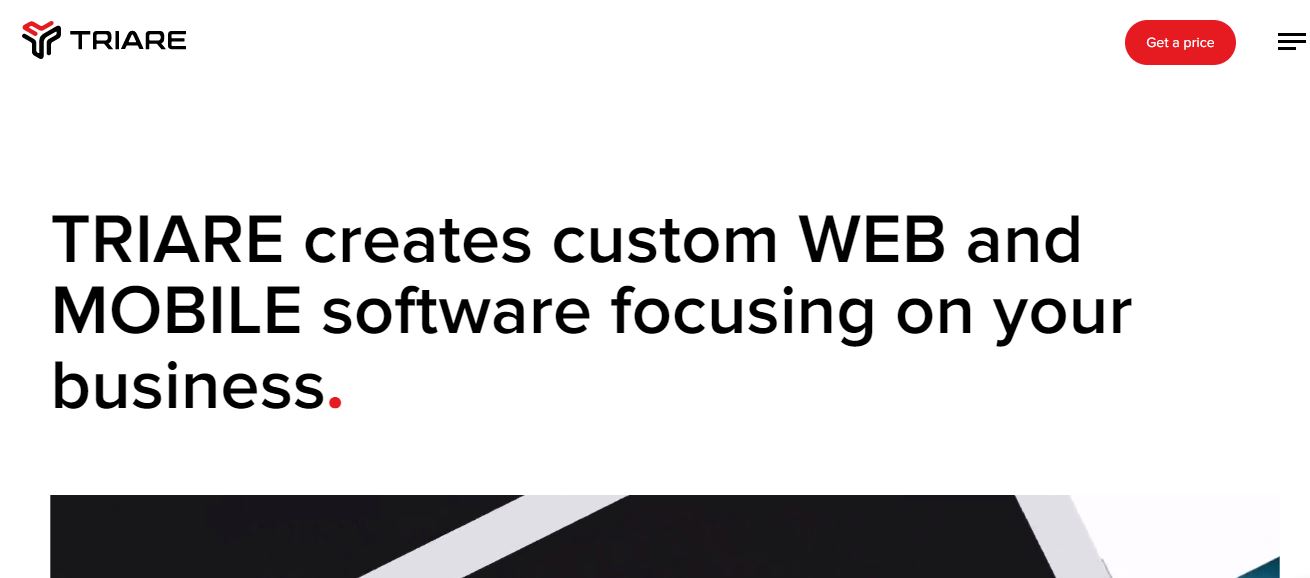 They are able to direct development in accordance with the highest Scrum standards by utilizing modern technology to create a professional network. They take a specialized approach to each assignment. In addition, TRIARE prioritizes individualization and adapting its best abilities to the demands of the customer. They adhere to the norms for openness and modern business trends.
Ziffity Solutions LLC
Ziffity is a company that offers services for Adobe Commerce, BigCommerce, and Salesforce Commerce Cloud. They serve as a one-stop shop for business brands looking to meet and exceed their goals for digital growth.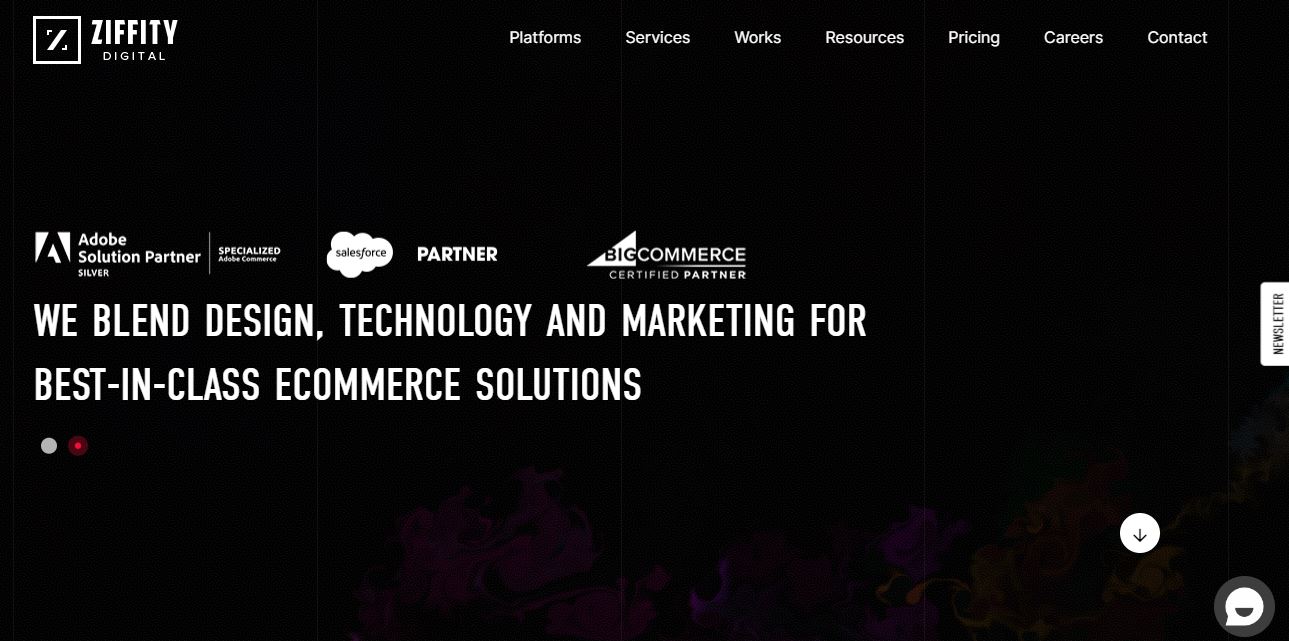 Ziffity was established in 2014 and presently has offices in the US, UK, and India. They have a strong foundation thanks to a key partner company named Aspire Systems. And they have more than 25 years of expertise.
The company assists its clients in turning their digital goals into reality on a broad scale. They achieve this by making use of many connected digital technologies and by offering consulting that takes budget, requirements, and fitment into account.
Elogic Commerce
No matter what kind of eCommerce business (B2B, B2C, DTC, marketplaces, and wholesale) or operational domain its customers are in, including fashion, luxury goods, industrial automation, and other eCommerce niches, Elogic services them globally with a well-coordinated staff of more than 160 qualified Shopify developers UK.

They support their customers in implementing innovative eCommerce solutions that cater to their particular company demands and streamline operational complexity into action.
Adobe Commerce (also known as Magento), Shopify, BigCommerce, Salesforce Commerce Cloud, and Commercetools are some of their primary specialties.
Charle
Located in London, Charle is a design and development company for Shopify websites. They assist ambitious, rapidly expanding Shopify companies with the design, development, and optimization of their websites.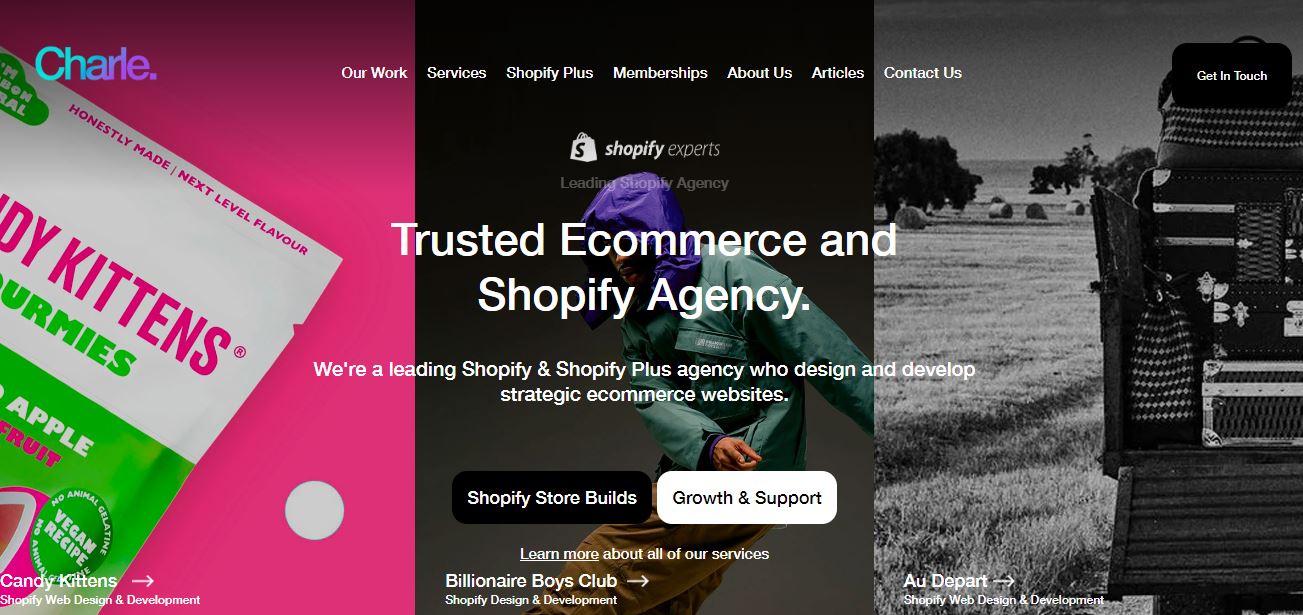 The company begins by conducting extensive research on your competition and learning more about your brand. They then proceed to develop your wireframes in order to increase consumer engagement and conversion rate.
The coding underlying your website is then developed by Charle's specialized UK Shopify developers while keeping all best practices in mind.
Charle makes sure your Shopify website is operating smoothly before making it live so that potential consumers can browse and make purchases.
Magneto IT Solutions
Magneto IT Solutions is an eCommerce agency Magneto has won awards. Their primary focus is providing solid solutions for industry-leading end-to-end B2C, B2B, B2B2C, D2C, and marketplace eCommerce.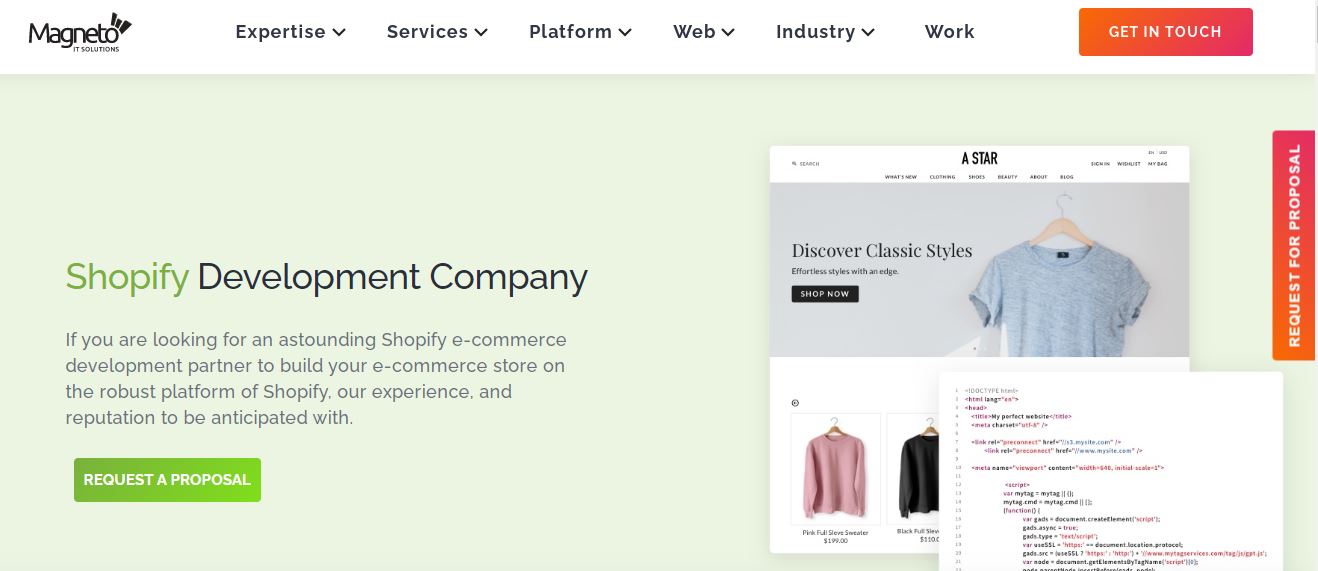 To help businesses in manufacturing, distribution, wholesale, and retail go digital, they offer solutions and advice.
Their team employs the agile technique to construct industry-leading User Interfaces to provide the best experience to the end user. Their capacities work from building stunningly gorgeous web stores to cutting-edge mobile applications.
They enable their clients to expand their eCommerce operations by adopting cutting-edge Digital eCommerce solutions, utilizing the resource strength of 150+ extend over both Onshore, Offshore, and NearShore locations. By enhancing and simplifying their client's customer acquisition and retention procedures, they help their clients boost the effectiveness of their internal staff.
Openxcell
Leading IT provider OpenXcell offers specialized business intelligence solutions for small and medium-sized businesses. They provide a wide range of comprehensive services, from developing a straightforward mobile app for small businesses to constructing a sophisticated enterprise-level eCommerce solution. They have a strong command of providing cutting-edge solutions for a variety of commercial fields thanks to their extensive experience and great competence.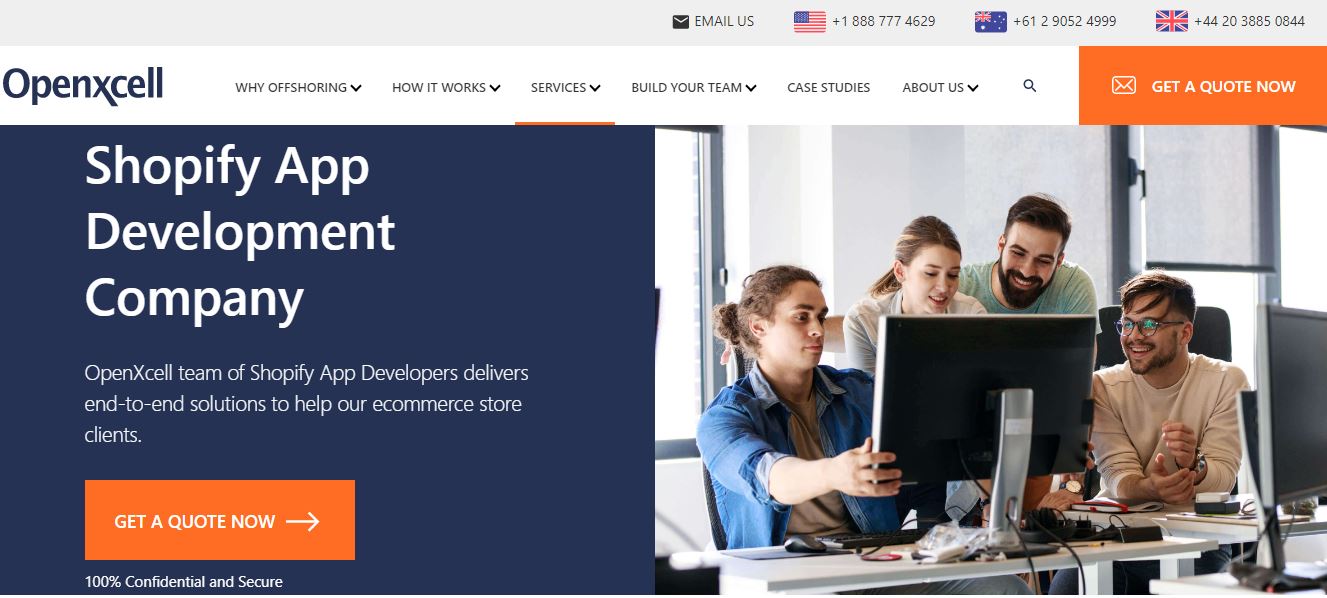 Among the top Shopify development companies in UK, OpenXcell is the world's most trusted mobile app and software development business. They serve top companies such as Google, Motorola, Byju's, Schlumberger, John Hopkins, Cin7, and others.
For the benefit of those looking for offshore services, they provide specialized solutions and provide a qualified pool of resources.
CMARIX
A renowned provider of technology outsourcing, CMARIX is a Shopify development company UK with 115 subject matter experts on staff. They have been collaborating with startups and companies all around the world to customize websites, mobile applications, and corporate software to meet their unique requirements.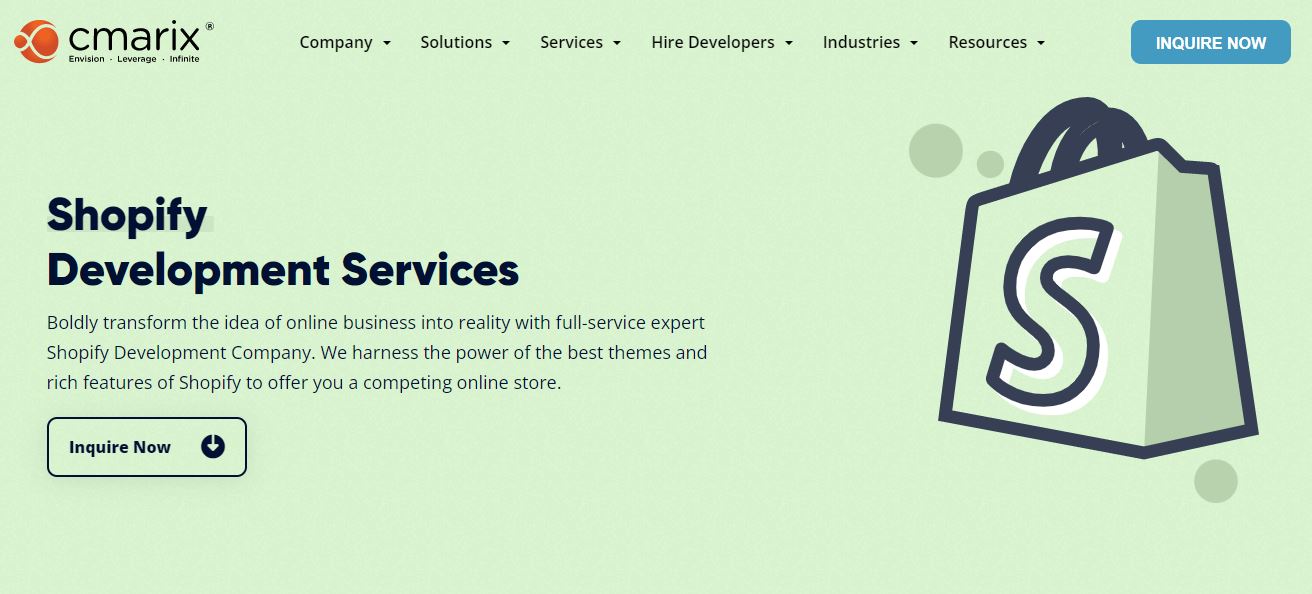 Their proficiency in web application development (Angular Development, WordPress Development, PHP Development), mobile application development (iPhone App Development, Android App Development), and eCommerce application development (Magento Development, Shopify Development) enable them to produce the most complex applications.
In addition, they provide fixed-cost options as well as the ability to employ a Shopify developer UK on an hourly, monthly, or long-term basis using their Hire basis model.
In Conclusion for the list of top Shopify development companies in the UK
Overall, the top Shopify development companies in the UK offer ideal services for organizations looking to build their own eCommerce stores. Their skill and expertise in Shopify design, customization, and integration make them the perfect agency when it comes to being your go-to choice for online store needs.
From development optimization to creating an innovative user experience, these companies are committed to delivering the best results for their clients. Now that you've gone through our curated list of top Shopify development companies in UK, we would encourage you to evaluate each company according to your specific requirements and then contact one or more that will suit your needs best.
For any questions or feedback, please do not hesitate to contact us directly. We wish you luck with launching your successful eCommerce store!