Customers can rate your business low and give bad reviews if your order fulfillment has problems. That is why enterprises should consider order fulfillment as a vital part of the business and invest in it. However, not any entrepreneur really understands this process and cares for it. They just keep an eye on it as soon as they get problems.
So, what is order fulfillment? How to improve the order fulfillment process?
We will give you helpful information about it, especially e-commerce warehousing and order fulfillment and the way to manage your order process better. Let's find out in our blog!
What is Order Fulfillment?
Order Fulfillment definition
It would help if you understood the order fulfillment definition first before having a deep dive into it. The order fulfillment meaning is really simple. It refers to the delivery of goods to the designated place in accordance with the time and method selected by the customer. If the buyer wants to return a product, order fulfillment will manage the return transaction as well.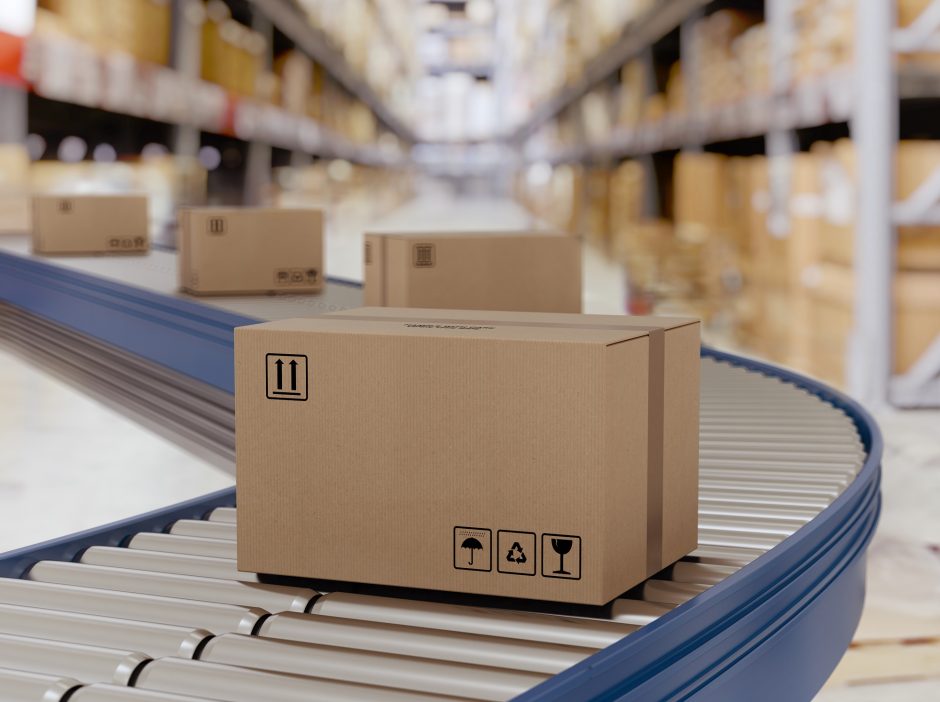 From the customer's point of view, order fulfillment is the process of processing customer orders. While in the manufacturer's view, the order fulfillment process is the whole process from accepting the order to completing the order. We call this process from accepting an order to completing an order or processing a customer order as the order lead time.
What is Order Fulfillment in eCommerce?
Order fulfillment in eCommerce refers to delivering items from sellers to buyers. It includes the process of getting products into fulfillment center shelves, like picking and packaging orders. Your third-party logistics operations will help you with shipping schedules and techniques.
E-Commerce order fulfillment plays an essential part in any company. You can be your own fulfillment provider when packaging boxes in your garage and shipping a small number of orders to buyers. However, it is better for you to outsource a third-party logistics partner when your company grows and you have more customers.
Order Fulfillment process
Principle of the order fulfillment process
The process of order fulfillment is easy to understand. Since customer orders are considered information exchanged in the logistics movement process, companies manage customer order cycles through the order fulfillment process and perform designated activities. In the execution process, business managers should not only regard the order lead time as a system, but also pay attention to the interaction of the order fulfillment process with other key processes of the supply chain, and find opportunities for integration with other members of the supply chain network through interaction. Specifically, an enterprise should focus on two aspects in the execution of the order fulfillment process: one is the various sub-processes in this process and the related activities included in the sub-processes.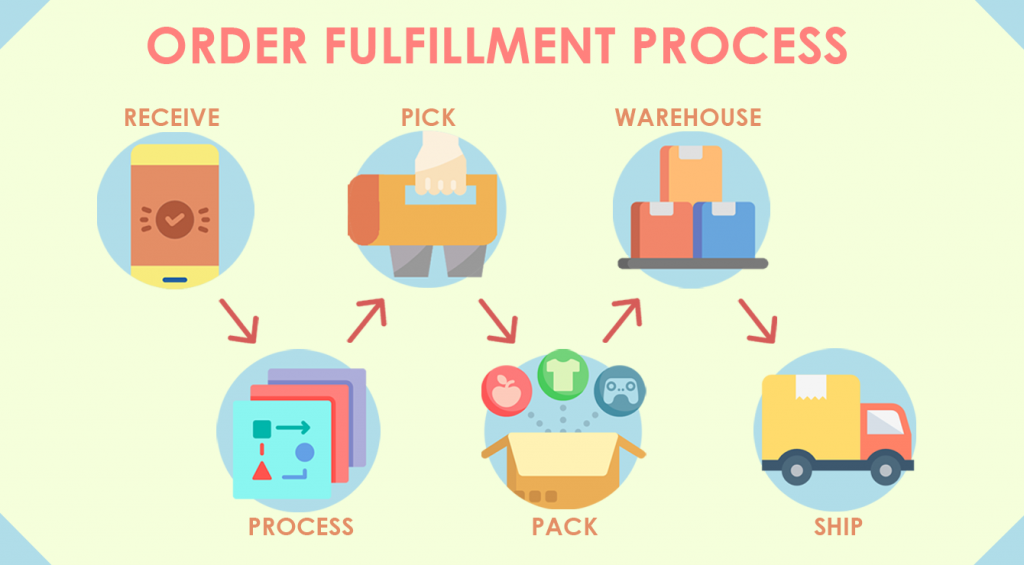 The company uses these sub-processes and activities to coordinate the internal and external activities of the enterprise. Operational activities; the second is the interactive interface between the sub-processes and the key part of the supply chain. The order fulfillment process uses these interactive interfaces to exchange data with other key processes of the supply chain or with the team that executes other key processes of the supply chain.
General steps in the order fulfillment process
Accepting an order
Accepting an order is the beginning of establishing a buying and selling relationship between online retailers and consumers, and it is also an extremely critical step. However, before accepting any order, consumers need to complete the website login or website registration procedures, and then they can place the purchase order in time, clarify the types, quantity, and price of the purchased goods, and finally, the online retailer will promptly respond to the order placed by the customer—inspection and distribution of goods.
Check the order
This is the step in which you will check whether the available inventory can meet the customer's order quantity, if not, record the number of shortages.
Check the customer's execution limit, implement different credit strategies according to the customer's credit level, and check the customer's payment days and whether the price paid complies with the credit strategy confirmed by the company.
Order execution
Determine whether the customer's online creditworthiness has determined whether to execute the order; online retailers should check orders regularly to confirm online consumers' terms of the quantity and price of the purchased goods; check whether the retail inventory is satisfied and if the inventory is insufficient.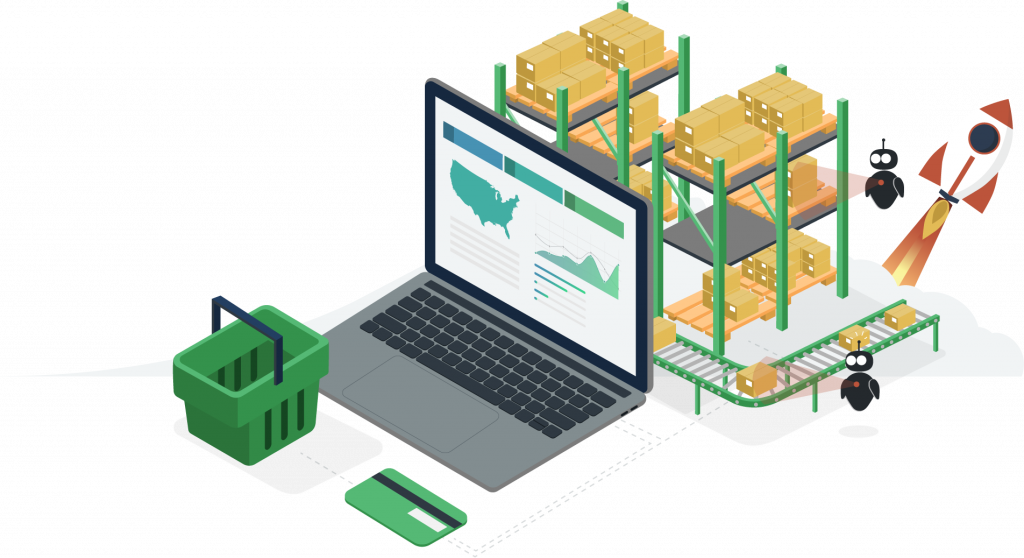 Place production orders on time for replenishment; set customer product prices under the company's price strategy; arrange delivery of goods according to customer order requirements according to the delivery address established by online consumers; and record the number of days of payment by customers in time, and record products one by one.
Place outbound orders
Place formal orders to third-party logistics or storage and transportation departments through the network system; currently, the formal orders have been used as outbound instructions from third-party logistics or storage and transportation departments. If it is a simple online retailer, you can directly go to the post office or use express mail to deliver the goods.
Execute outbound order
In this step, you execute the outbound and transportation process. If it is a self-pickup, take the customer's formal order as the basis for picking up; regularly file the customer's receipt and pass it to the business department for reference; feedback on the delivery information to the Business unit.
Print invoices
Print customer invoices according to the actual outgoing quantity; if it is a value-added tax invoice, print it through a particular tax control system; if it is a non-value-added tax invoice, print it through this system; record the invoice number and write off the accounts receivable later in accordance with.
Order Fulfillment examples in different industries
For your better knowledge of order fulfillment, here are some examples of the order fulfillment process in different industries and methods.
Order fulfillment process in retail
The retail industry is enormous with many businesses and types of goods. 2019 global sales of the retail market reached about $25 trillion, and this number is forecast to be $27 trillion by 2022. Therefore, businesses should create their own competitive advantage by offering customer order fulfillment processes of high quality. In the retail market, the number of goods per order is usually fewer than 10 items, so businesses should carry out a high-speed process. Specifically, they should quickly accept the order, and prepare goods and packaging. The delivery time should be 1 to 3 days at max so that the customers are satisfied.
Order fulfillment process in the supply chain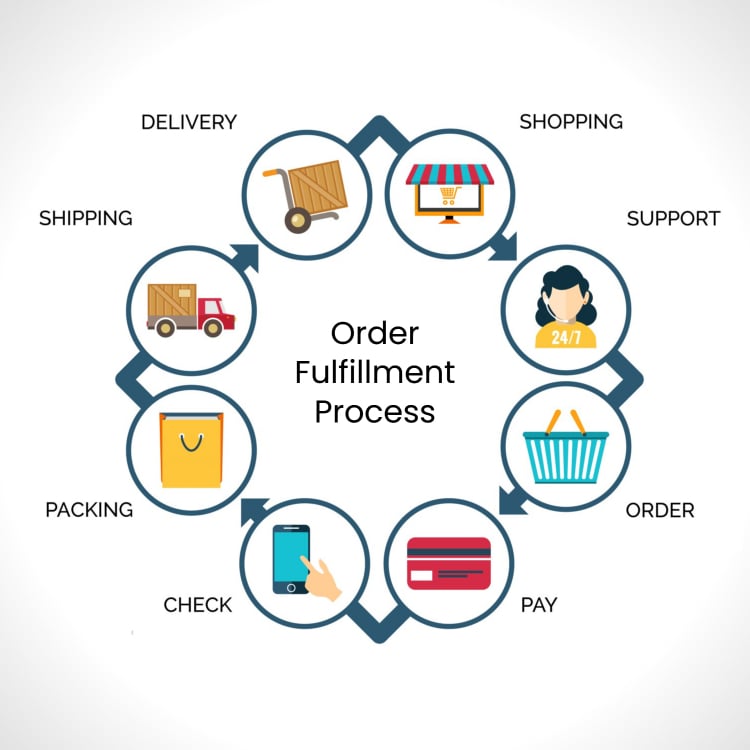 The order fulfillment process involves not only the storefront but also the supply chain management. After an order is accepted, the staff must check the inventory and contact warehouse staff to take the product. Moreover, the warehouse process is also complicated, involving human resources, inventory management, etc.
Order fulfillment process in eCommerce
eCommerce order fulfillment may be the most familiar kind when it comes to this process. However, this process in B2B eCommerce is relatively different from B2C eCommerce. However, the procedure still has to follow several basic eCommerce order fulfillment process steps. The process can be handled automatically through eCommerce platforms like Magento. With comprehensive eCommerce functions and features, the Magento order fulfillment process is quick and easy.
Most common problems in order fulfillment
Communication with customers
Businesses should update the customer order requirement and items' flows, from the order confirmation, packing and shipping, to delivery. Besides, customers want to track their orders, so you should notify customers of the order's process and the correct tracking number from your shipping carrier. To guarantee the tracking process is improved, businesses should invest in fulfillment software. You can communicate with your customers better and enhance your customer service.
Shipping Costs
Shipping can increase business a lot of costs and become a severe problem in building up your brand. If you work with a third-party logistics company, it is better for you to choose one that has a holistic and diverse delivery solution which suitable to your budget and demand. Just talk to them about your requirement, including prices, services and other needs.
Controlling customer data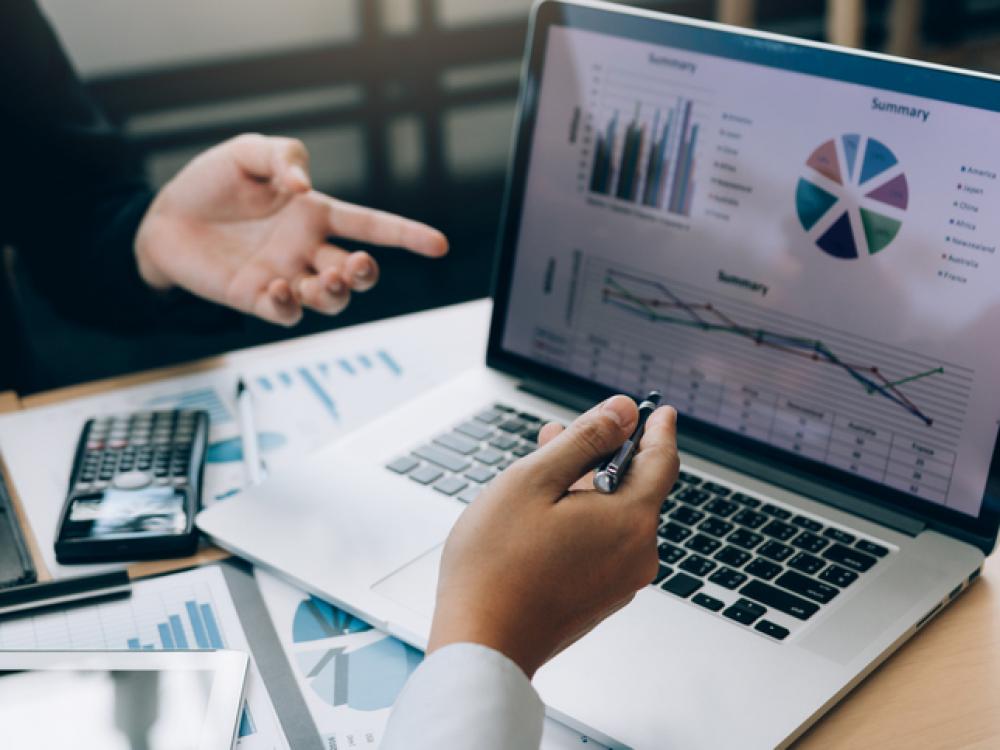 With the popularization of outsourcing and the mastery of information technology by delivery companies, retailers have gradually lost control of consumer data.
Integration of online and offline orders
In the development of eCommerce, integration will be the essential requirement for establishing an effective customer service and cargo tracking system. When there is a large number of orders, the company has to decide how much integration they need.
Time for packing and shipping
Once an order is placed, you must ensure that the products are promptly chosen off your shelves and packed. Besides, don't make customers wait too long for their items. Buyers will feel unsatisfied with the late shipping and cancel orders anytime when orders are not packaged. If customers receive items unpunctually, they will rate your products low and give you bad reviews that affect your future orders directly.
How to improve the order fulfillment process
Analysis of order fulfillment circulation efficiency
Classify customers according to relevant standards to facilitate the provision of differentiated services according to the diverse needs of customers.
Subdivide the order types according to specific standards, formulate and formulate different priority confirmation standards for related orders, and execute the order fulfillment procedures according to the order of priority.
Simplify the business process and reduce the steps of business operations.
Choose the corresponding order fulfillment mode according to your own situation, actively establish long-term strategic cooperative relations with external transportation units, make in-depth use of external resources, and conditionally build an information-sharing system.
Construction of order fulfillment information system
In the process of order preparation, online retailers should clarify the following factors: customer's online consumer credit; commodity price policy, clear customer payment methods (payment, check, cash); identification of customer order types (ordinary, urgent, self) Pick up, pick up and return); customer delivery address, time and special requirements; fuzzy query function for customers and commodities; preprocessing function for customer orders and other functions.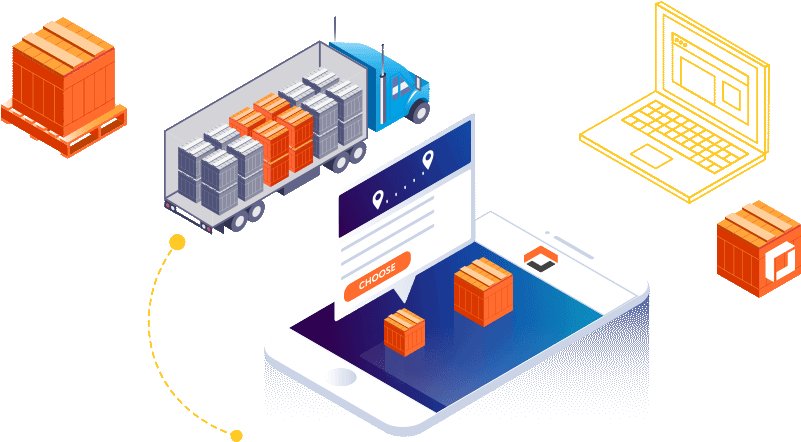 The order tracking function mainly includes: providing a variety of options for query methods, such as order number, customer, date, and order maker, etc.; tracking the status of the order business execution (new addition, confirmation, waiting for allocation, completion of reprovisioning, Pending shipment, completion of execution); track the various statuses of the financial processing of the order (unsettled, settled, and account for goods); provide activities such as canceling orders, reprinting invoices, and modifying invoice numbers.
The performance appraisal function mainly includes statistics of customer service staff making orders; statistics of sales representatives' performance and customer sales; statistics of customer sales, gross profit, total arrears, and other activities.
Classify your inventory
This is the simple and common way that is applied in any business. Classifying inventory helps your business maintain sufficient stock levels, avoid running out of stock and easily find out the inventory within minutes. You don't need to spend hours, even a day, to identify where products are because they are arranged in specific areas. Businesses can prevent losing inventory too. As a result, you can reduce the time for processing an order and make your order fulfillment more efficient.
Set metric measurement
It is not more effective than using metric measurement. You can analyze all of your normal blind spots and forecast future difficulties. Thereby, risks are minimized and the next plan is more accurate.
There are numerous acceptable indicators to assess the effectiveness of your order fulfillment process, whether your aim is to enhance efficiency, boost customer happiness, or reduce delivery time, such as the percentage of on-time shipments, fulfillment cost per order, inventory turnover, customer satisfaction levels, and more.
Final thought
Order fulfillment is really important for any business should care for to avoid "lock the stable door after the horse has bolted" situations. Among all optimal solutions, investing in software is the best one for order fulfillment for small businesses and more prominent companies.
If you have a limited budget, you can use simple but effective inventory management software, like Odoo, and add more functions when your business grows up. A special thing about Odoo is that they have a large number of extensions that you can purchase and integrate easily, even if you are a non-tech user. Not only that, the price is really reasonable, and you can choose the suitable features fitting your budget.
If you need any development company to help you with Odoo deployment, just connect with Magenest. We have been the silver partner of Odoo for several years and have diverse experience in helping customers develop inventory management solutions. Don't hesitate to connect with us now!