Inventory plays an essential role in business, especially in the manufacturing and distribution industries. Goods often account for a large proportion of the assets of the company (usually about 40-50%). That is why enterprises should enhance their warehouse processing and manage it effectively. One of the most optimal methods for all businesses is to use inventory software. With an easy installation process and effortless utilization, Odoo inventory management module is considered the ultimate inventory solution for any company.
Let's explore Odoo inventory management features and its benefits in this blog!
Overview of Odoo Inventory Management module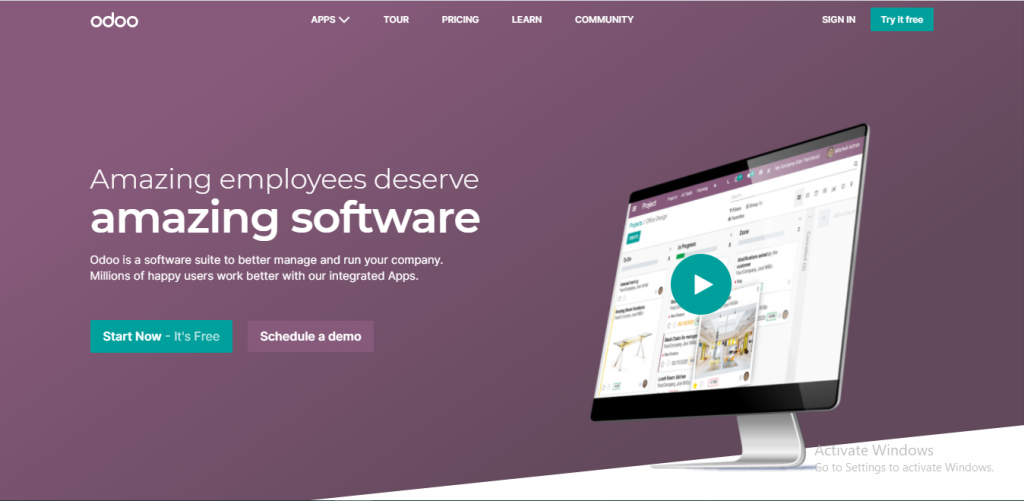 Odoo is an updated ERP platform that allows business owners to manage all functions of the company including manufacturing, inventory management, sales, net, purchase, service, repair, human resource planning, and customer relations. All Odoo functions can be performed and controlled by several users in the company's system.
The latest version of Odoo helps the users perform all of the inventory management software, which enables you to adjust operations and have a clear-cut record of the features being performed. Odoo also allows the people to set the route of product movement for the diverse operations which are performed in the warehouse. Let it be any sort of a company from a retail chain, a manufacturing facility, a retail shop, or rental business, Odoo has the all-in-one solution for the warehouse management of the products. Also, the platform allows the companies to manage several warehouses of diverse locations in a single platform, with the same level of operational management.
Odoo Inventory Management benefits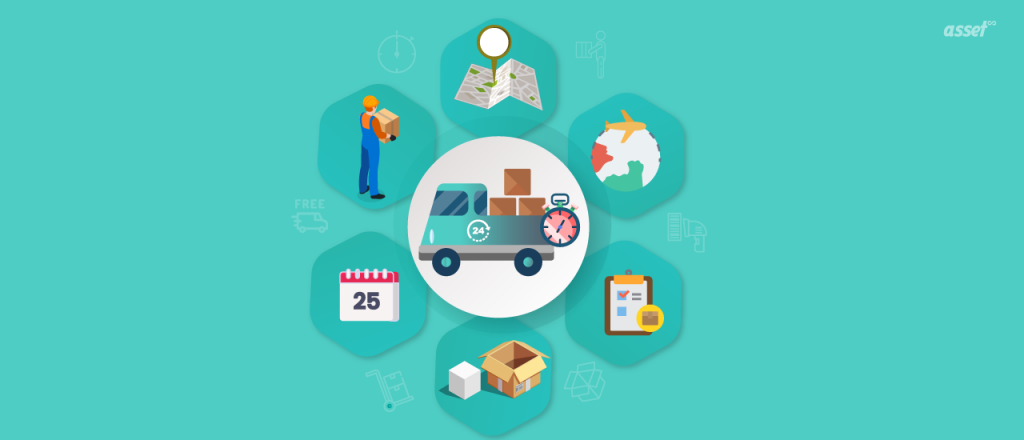 Resourceful modules
Odoo is an open-source ERP software for any business. It has a rich source of modules that can meet the demand of enterprises about inventory management. Besides, these modules can be entirely integrated with other apps like sales, purchasing, accounting, etc. to increase efficiency.
Efficient inventory management
The outstanding benefit of Odoo Inventory module is improving the efficiency of inventory management. It helps you streamline all inventory processes and control the status of goods. This module includes many features such as preparing inventory counts, tracking and controlling the shipping, packing, managing multiple warehouses, etc. Instead of managing all the activities directly, managers can easily follow up the process through a holistic inventory module.
Simple but optimal
The notable feature of Odoo Inventory is user-friendliness and flexibility. The design and interface are really modern and easy to use that businesses can implement effortlessly, even without barcode scanners. Using Odoo inventory management on mobile, you can track the flow and situation of inventory anywhere and at any time. Besides, Odoo has double-entry inventory management that allows full traceability from suppliers to customers.
Better report and analytics
Odoo Inventory updates the change of inventory usually. So, businesses will have precise and real-time information that helps you generate reports. With the customizable dashboard of Odoo, it takes you some hours to create and share reports in the forms you want. Moreover, you can define the level of access to these records so that only an approved person can display company details.
Odoo inventory management module is the ultimate tool for you to have better analytics. Using a comprehensive report, you can analyze the inventory situation clearly, recognize the problems, find out the reasons and solutions. As a result, you can solve inventory issues, forecast product availabilities and create a brilliant plan for the next period.
Increase productivity
Odoo Inventory Management module allows the procurement employees to access the information quickly, instead of waiting for permission and receiving tons of data. Besides, it allows to rapidly edit and modify the orders in the warehouse, increases the accuracy of data and enhances documentation flow. With Odoo Inventory, employees can simply register all the inventory interactions, documents, other important records at any stage of the warehouse process.
Odoo Inventory Management features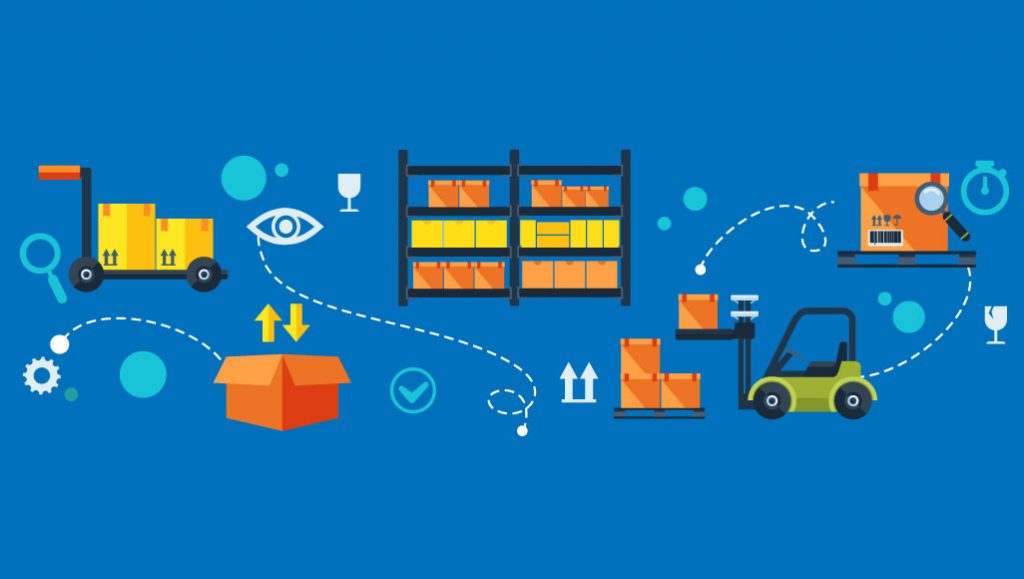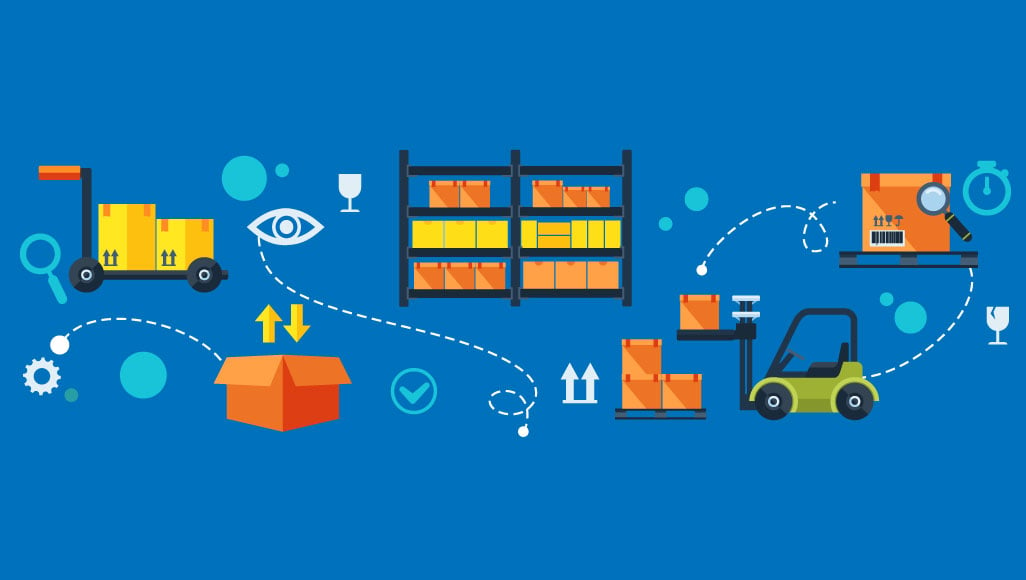 Basic Operations
This is the core function of Odoo inventory management that helps users in managing basic and advanced inventory operation sections, such as delivery orders, inventory adjustments, multiple locations, packing, manufacturing and repairs, receipts. For example, in delivery orders, Odoo helps you pack orders and deliver based on availabilities with or without barcode scanners. Moreover, businesses can scrap products in just a few clicks and get clear reports about their costs, reasons and volumes.
Advanced Routing
Besides helping businesses in basic operations, Odoo supports you in advanced routing operations like:
Dropshipping: Your consumers receive goods from the supplier directly, based on products, orders, and customers.
Cross-docking: With little to no storage, businesses can unload arriving materials or even directly transfer to outbound gates.
Put away strategies: Users can create and choose their storage and put away strategies like FIFO, LIFO, etc.
Push and pull routes: Users can customize product routes to automate transfer orders between warehouses or locations.
Multiple warehouses management
This e-commerce inventory management software allows the user to manage multiple warehouses of the same company at various locations. In case you have a multinational corporation that has multiple warehouses at various locations of the globe, you can easily add various warehouse locations in Odoo and effectively handle movements of the products from one warehouse to another one.
End number of Shipments
Odoo ERP inventory management for small businesses enables users to take in any number of shipments in a day and purchase products from various vendors. You can accomplish unlimited shipping quantities and products with the Odoo warehouse management. Thanks to the availability of separate inventory management in the Odoo platform, users can easily perform error-free operations for all sales shipments and purchases. Merchants process all shipments and sales efficiently with the initial check of inventory availability. Merchants can inform the available products to the customer when checking out the products from the company's online website. The same goods can be shown on the point of sale window of the retail store.
Reordering Rules
The Inventory Management eCommerce enables the users to set the reordering rules on the available products. This allows the company stock to never run out on the products and there are no problems of overstocking. Thanks to warning messages, the Odoo platform will always ensure to offer information on the low stock.
Automatic procurement can be arranged in the Odoo Inventory Management at the instance of minimum stocking rules. The reordering rules of the Odoo platform enable the user to set a maximum and a minimum stock count of the respective products engaged with this rule.
Barcode Integration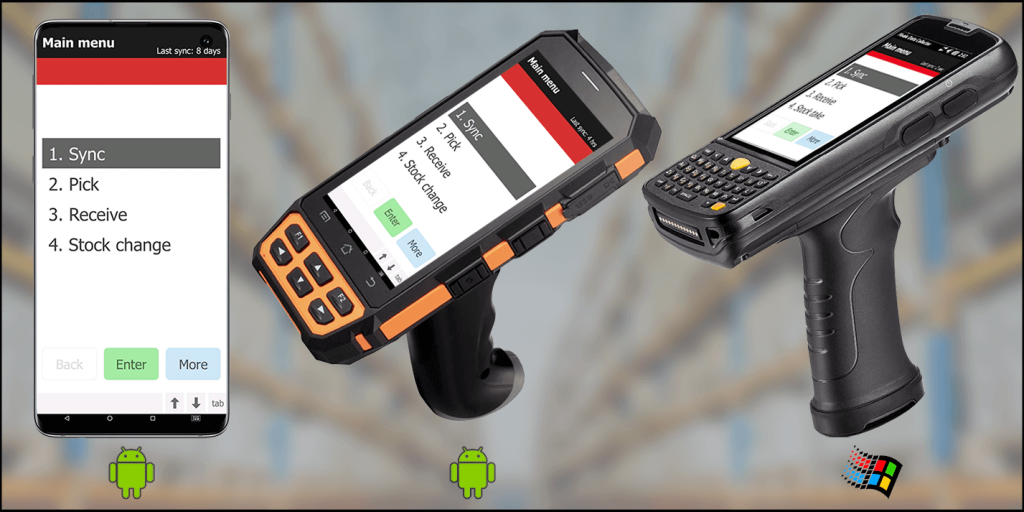 Thanks to the help of a simple barcode scanner and enabling the barcode integration option in the settings menu, Odoo inventory management online allows the user to have barcode integration. The barcode's application in Odoo can be configured for the intake of the products at inventory and to register all the inventory movement at several stages of operation. The Odoo enables the users to generate the barcodes for the respective products based on the nomenclature which is available on the platform. The system also helps the users print out the sample barcode images of the goods.
Traceability
Integrating with a barcode scanner system, Odoo enhances the traceability of products and stock moves. The barcode application facilitates the control of inventory's movement via lot number and serial number tracking. The serial numbers and lot numbers attach with specific products whereas receiving the purchase order from the vendors at the warehouse. Additionally, the Odoo inventory management module records and stores a history of all operations attached to every document for 360-degree traceability.
Product Management
It is easier for businesses to control and manage products based on types and variants. You can custom the fields as you wish to handle your products easily. Besides, Odoo can integrate multiple barcodes with particular codes for these products. You can control goods effectively and avoid losing or wasting them.
Inventory valuation is an essential part of Odoo product management. With Odoo inventory valuation, businesses manage their costs, and perpetual inventory effortlessly due to the valuation method and cost method.
Reporting
There are two main missions of reporting function: generating reports and forecasts. All inventory data is updated and stored usually; thus, you can collect data and create reports as you want. Businesses choose to use predefined dashboards or customize the reports form with the advanced reporting engine. You can change the filtering parameters based on company receipts, dates, and so on and group by functionality in the reporting menu helps the users to group the warehouse operations based on product variant, products, dates, company, etc. And of course, you can share filters with your team.
Moreover, the Odoo inventory management module helps you in forecasting product availabilities based on sales, purchase orders and manufacturing orders. Users can visualize all data of reports in the form of bar graphs, pie charts, line graphs and more.
In a nutshell
Therefore, thanks to Odoo Inventory management, you can avoid stocking-related mistakes and take decisions for better internal operations quickly. If you are looking for an Odoo ERP implementation, Magenest delivers you all allied services in Odoo including its customization, implementation, support, and maintenance for future demands.
We have been the silver partner of Odoo for several years and have diverse experience in helping customers develop inventory management solutions. For any questions, you can contact our experts, we will provide you free consultancy on Odoo ERP software.