As the world of eCommerce continues to evolve, businesses are faced with an ever-growing number of options to choose from when it comes to setting up their online store. Two of the most popular options are Magento B2B vs B2C eCommerce platforms. But what's the difference between these two types of eCommerce? In this blog post, we'll compare Magento Community Edition and Magento Enterprise Edition to help you decide which one is the best fit for your business. Let's get started.
Overview Magento B2B vs B2C eCommerce
What is Magento 2 B2B?
Magento 2 B2B eCommerce is designed specifically for businesses that want to sell their products and services online to other businesses. It comes with a number of features that make it easy to manage large catalogs, offers discounts and pricing based on volume, and automate many of the processes involved in selling to other businesses.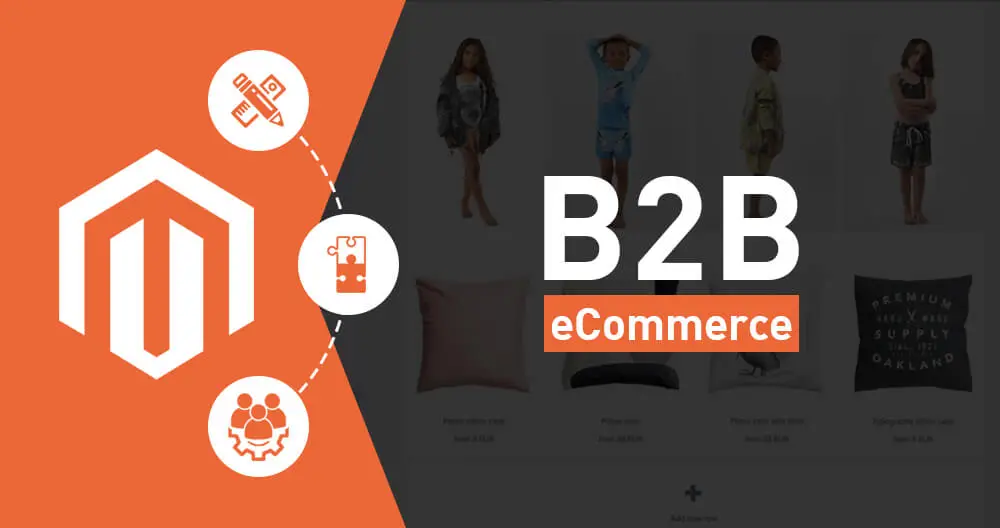 By automating common tasks such as order management, invoicing, and shipping on large-quantity orders, Magento B2B can help businesses reduce errors and increase efficiency. In addition, Magento B2B's powerful search engine can help businesses find the products and information they need quickly and easily.
Finally, Magento B2B's customer relationship management (CRM) tools can help businesses manage their customer relationships more effectively. By using Magento B2B, businesses can improve their operations, save time and money, and strengthen their customer relationships.
What is Magento 2 B2C?
Magento 2 B2C eCommerce, on the other hand, is designed for businesses that want to sell their products and services online directly to end-users. Besides the number of default features, it also includes some additional features that make it easier to sell to consumers, such as the ability to offer gift cards and coupons and to provide customer support through live chat and email.
Magento B2C provides many benefits for businesses. It helps businesses to manage their customer relations and track their sales more effectively. Additionally, Magento B2C can help companies to save time and money by automating various tasks such as order processing and customer service.
Both Magento B2B & B2C eCommerce although having many differences, which mention below, do have something similar. It is to build a well-functional Magento website requires a deep understanding of the platform, its capability, and all the customization options that it provided. That is why businesses should outsource Magento development.
Magento 2 B2B vs B2C eCommerce: Key differences
Payment Progress
Magento B2B is the perfect fit for those looking for customizable sales methods, while Magento B2C only has standardized sales and operational processes with no differences per customer.
No matter what kind of business you have, Magento B2B's customizable quotation will allow it to be susceptible and tailored specifically towards your business's specific needs.
Customer Relationship
When it comes to comparing Magento B2B vs B2C in terms of customer relationship management, B2B businesses typically have longer and more complex sales cycles than B2C businesses. This is because the products/services being used for B2B business purposes are always intended to be used for a long period of time, and usually with high usage intensity, so the decision-making process is often more complicated in a business setting, involving multiple stakeholders who all need to be on board with the purchase. As a result, B2B businesses need to focus on building strong relationships with their customers and developing a deep understanding of their needs.
Conversion Time
Magento B2B conversion time is much slower for buyers than it is on the customer side.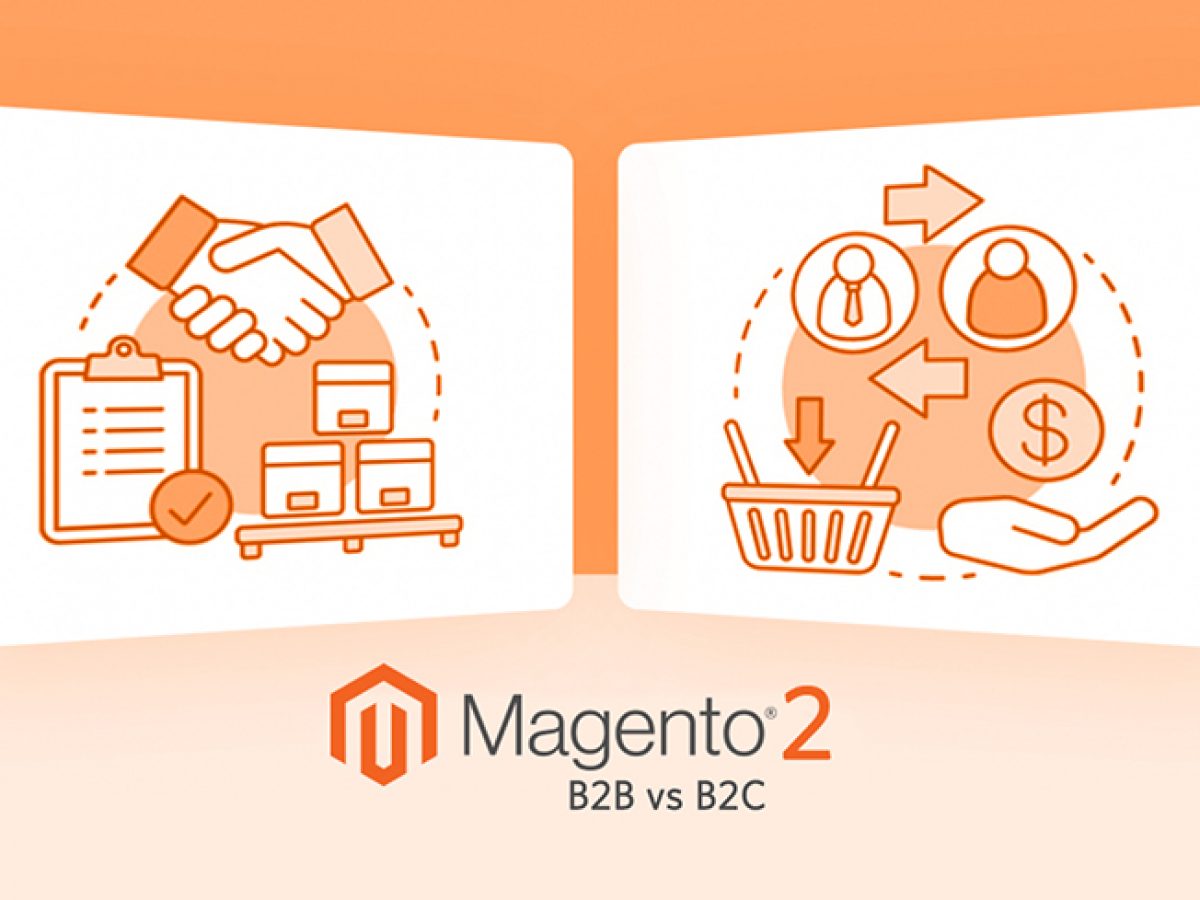 This could be because businesses need to make sure every detail of their platform UI works well with how people interact when browsing through products, which takes more development work and therefore longer turnaround times compared with other types (such as eCommerce).
Purchase Decision
Magento B2B is usually a straightforward decision made by an experienced business representative. In contrast, Magnetos B2C choices are mainly emotional-driven factors that provide the customer with what they want at any cost.
In both cases, there will be considerations for function and wants but these vary depending on whether you're looking to buy or promote something from your favorite online store.
Payment Option
Magento B2B vs B2C in default options are very similar, but Magento B2B also includes many options for fast checkout and support that can be tailored specifically to your needs as an organization or business owner with more complex requirements they offer customers multiple ways of completing their transactions including Simple Checkout Flow, Custom Combo Path, Two-Stage Registration…
Marketing
For successful B2B selling on Magento, you would need to devise marketing campaigns to reach target businesses and then create customized sales processes that address the specific needs of each client. Personalized sales would be the key to success in this case. Remember, the focus should be on quality rather than price. If you can offer a good product or service at a reasonable price, you will be successful in Magento B2B selling.
Magento B2B vs B2C eCommerce: What to Choose in 2023
So, which one is right for your business? The answer depends on a number of factors, including the type of products and services you sell, the size of your catalog, and your target market. If you're not sure about Magento B2B vs B2C, which platform is right for you, our team of eCommerce experts can help you make the decision. Contact us today to learn more.