Developing a mobile app for your business, product, or service is an effective way to stay top of mind with your customers. Specifically, it is the decision of using which app development solution that could directly affect the fate of your business. Along with the native ones, hybrid apps are increasingly becoming a go-to development approach for modern enterprises. This article will give you a sound understanding of hybrid apps and compile a list of 10 excellent hybrid apps that have redefined the cross-platform app market.
What are hybrid apps?
A hybrid app, as it comes from the name, is a combination of elements integrated with both the web and native development approaches. To thoroughly understand this abstract term, let's take a glimpse of some basic concepts of the two factors constituting it.
A web app is technically an application that allows access via a web browser over a network. Unlike websites, web apps offer additional functionalities and interactivity. When it comes to a native app, this type of application is software designed by a specific programming language, for a specific device platform, either iOS or Android. To create a native app running on these platforms, developers have to write separate code for each operating system, resulting in a prolonged process with some extra cost invested.
In essence, hybrid apps are any web applications built using HTML5, CSS, and JavaScript. Then, they are wrapped in a native app with the help of some special container platforms. Compared to the web-based counterparts, the hybrid ones show more advantages with the ability to access the device system. For instance, a hybrid app can access the camera, your contact list, or other features on your mobile phone. At the same time, it is also a cost-effective solution in comparison with native app development due to the freedom of choice in using the codebase.
>> Read More: Mobile application vs Web application: What is different?
How can hybrid apps create values for businesses?
As mentioned above, a hybrid app's cost-effective development is one of the reasons why businesses nowadays are inclined towards these technologies. Let's take a look at some explanation about the popularity of hybrid apps in our modern corporate world.
More users with a single app
A well-built hybrid app will integrate all the functionalities and features you might see in a native app. Therefore, a hybrid app for iOS and Android gives you the ability to target a larger customer base of the two operating systems. This is a major competitive edge of the hybrid app sample over the native application as the later technology definitely limits your reach to other platforms.
Ease of maintenance
While a native app can leave an economic burden for businesses regarding the maintenance work, opting for an intuitive hybrid solution can make it easier to update, repair, and expand, thus, lowering the cost for these activities. For example, you do not have to worry about continuously updating your native apps every time Apple or Android releases a new version.
Switching to a hybrid development solution can save the day as it comes with the ability to function in both a hybrid app Android and hybrid app iOS. This "2 in 1" technology can save your time and budget with fewer update requirements.
Engage users more effectively
Hybrid apps are bound by the exclusive rules of neither the Android nor iOS app stores. For example, the strict manner to engage users via push notifications or the nature of content within the native app can be pale into significance when it comes to hybrid solutions. Hereby, hybrid app development is a cutting-edge technology to effectively engage your users and gives companies much greater control over their applications.
One codebase to manage
By switching to a hybrid app, you only have one codebase to manage. This results in a decrease in the number of developers required. In comparison, you might need to double the dev team size for two native apps, which is not necessarily a good investment for your business growth. Or, with the same number of developers, a hybrid application could be published in half the time, saving your company's resources.
Top 10 hybrid app examples in 2023
After grasping technical knowledge about hybrid app development, it's time for you to discover some innovative hybrid apps. In this list, you will be provided with 10 top-notch hybrid apps that have shifted the business interest toward hybrid app solutions.
Gmail
Gmail is one of the most popular hybrid app examples that has redefined today's cross-platform market. In the most basic form, Gmail is a robust email service tool, with millions of downloads in the modern business world. This hybrid application example was powered by HTML, with a limited range of usability. With the enhancement in HTML5, Gmail has boosted the user experience with many advanced functionalities and features.

After adopting the mobile version, Gmail has successfully combined both HTML and native elements within a single application to produce a seamless performance.
Highlight features:
An organized inbox to better categorize social and promotional messages.
Automatic spam blocks before it comes to the user's inbox.
Allow users to store a huge number of messages with 15 GB of free data storage.
Multiple accounts support.
Instagram
As one of the biggest social networking platforms, Instagram places its name on 2023's hybrid app examples review. This application has witnessed a remarkable increase over the last decade with higher user engagement every day. Instagram is especially popular among millennials as a frequently-used app to capture every moment of their lives.
Powered by the HTML5 codebase, the app supports offline data by providing unlimited access to features and media in both online and offline modes.
Highlight features:
Creative tools and effects to make interesting stories
Direct message sending and receiving from friends
Access to IGTV to watch videos that are more than 1-min long.
Twitter
Twitter is another popular social networking site and one of the most sought-after hybrid app examples over the last few years. What is noticeable about the app is that it sorts out all the downside points of the cross-platform apps, which is mainly about performance issues.
Thanks to the smooth performance and fast loading speed, Twitter has positively changed users' perception of hybrid applications, thus boosted the demand for these apps among businesses.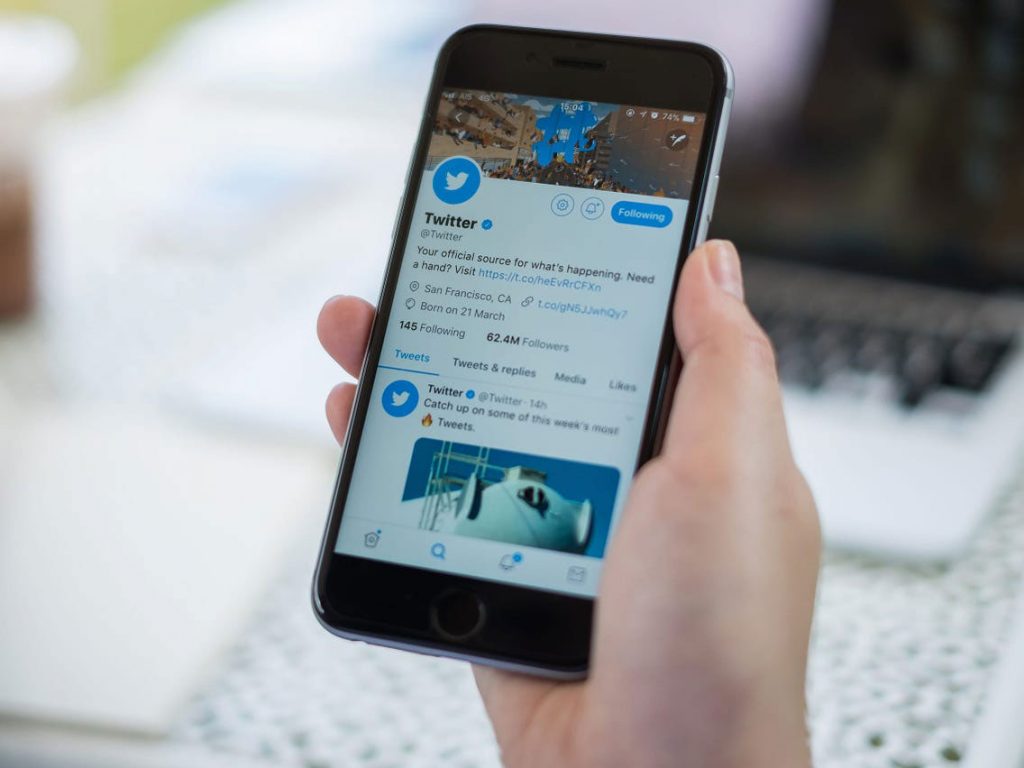 Highlight Features:
An appealing user experience through live and premium video streaming directly from their mobile devices.
Interesting news is updated regularly.
Tweeting your thoughts to share with the world.
Allow users to keep eyes on viral and interesting stories.
Uber
Uber is another application on our list of best hybrid app examples. Basically, it is a taxi-booking service with an intuitive and simple user interface for easy navigation. This user-friendly hybrid app outperforms its rival for letting users book taxis hassle-free.
The app comes with the ability to perform fast on multiple devices and caters to both iOS and Android users with lots of dynamic features. It comes as no surprise that Uber has revolutionized the global online taxi booking market.
Highlight Features:
Access to user's location to help drivers pick up the customer easily.
Provide driver's image for easy identification.
Allow payment by a digital wallet, debit and credit card.
Provide vehicle detail, itinerary for users and integrate with Google Maps to track drivers.
Evernote
As a top-notch note-taking app, Evernote makes its name among the best hybrid app examples. The application is also well-known for its elegant design, robust performance with multi-device sync capability, along the native alike experience, which makes it stand out in this segment. The powerful and flawless functionality of Evernote is undeniable evidence of the benefits that hybrid apps bring to users.
Highlight Features:
Use the device's camera to capture and scan anything.
Automatically sync all important information and data.
Allow users to design, discuss and share their memos and notes with others.
Include a home screen widget to access the app quickly and easily.
Amazon App Store
Amazon App Store is one of the hybrid app examples that is powered by HTML5. The app improves user experience with a top-notch user interface, hence enjoys a high level of engagement.
Highlight Features:
A fast and hassle-free checkout process.
Review section to get feedback from users and provide guidance/ solutions to user's problems.
Global distribution.
Apple App Store
Apple App Store is also developed and powered by HTML5. By unlocking the potential of this base code, Apple App Store is also among popular hybrid app examples that created a stir in the mobile market.
The app is a prime example when opting for native elements for the bottom navigation and top search bars, which leaves a positive impact on the user experience. In regard to the search results, the items you get appear exactly as the web views and also, the outputs are reloaded after every search.
Highlight Features:
Unique user experience with the latest Apple products.
Recommendations based on users' purchase history and interest.
Lists of best products and accessories that are fully compatible with users' devices.
Order tracking and fast payments via Apple Pay.
Sworkit
Sworkit is a popular fitness application that provides the ultimate guide for users to do physical workouts and exercise at their convenience.
This app includes interactive video sessions for users to set their fitness goals and strive to accomplish the goals within a set time frame. Sworkit integrates unique features of other hybrid app examples, which allow users to sync the app with the Google Fit app, in order to easily track their health conditions.
Highlight Features:
A 6-week program to help users become physically fit.
More than 300 customizable workouts, up to 400 bodyweight and small equipment exercises.
Allow users to personalize the available workouts by adding or removing any video.
Offer 1-1 assistance with experts via videos.
Remote POS
The Remote POS app is designed for businesses to manage and handle a restaurant's operation within a single mobile application. It offers offline mode and requires an internet connection for the purpose of printing the final bill of customers. Noticeably, Remote POS offers both local data storage as well as cloud storage to make it easy for staff handling and order management.

Highlight Features:

Notify the users of promotional offers and deals on a regular basis.
Provide fast and easy transactions when using the mobile-based app.
Build customer trust and loyalty with transparency in each transaction.
Baskin Robbins
Finally, we have Baskin Robbins, the most popular ice cream retail app that is empowered by the latest version of HTML. As a hybrid application, Baskin Robbins also behaves like a native one in terms of performance, and features, etc. Users can get access to the app even in offline mode with the same user interface and features.
Highlight Features:
Regular promotional programs with discount deals and coupons.
Allow users to order customizable cake.
Instant and easy payments directly from the application for every purchase.
Easy location tracking with Google Map.
Users can easily send their mobile gift cards to their loved ones.
What Framework of App is Best for Your Business?
Since hybrid apps are built for multiple platforms, you'll be needing a cross-platform framework to actually create your hybrid app. In fact, there are various hybrid app development frameworks in the marketplace, it is required to be seen whether they will exist in the years to come. Few of them may see losing out to newer technology or may become costlier to maintain. It is, therefore, essential to choose the framework that best suits your business requirements without any hassles.
Here are a few of the best hybrid app development platforms.
Ionic
Ionic is a free and open-source framework with a huge developer community. It is also widely used for the development of hybrid applications.
It has an advanced toolset and capabilities, including as native UI components and layouts, debugging, and testing tools, that assist developers in creating interactive mobile applications. Furthermore, This hybrid app framework also includes features such as scalability and maintainability.
Flutter
This is a framework developed by Google that enables developers to construct attractive cross-platform applications for many platforms. This design contains several components with customizable design features, interactive aspects, and compatibility for different languages. Flutter is additionally considered for its speed, but it requires developers to know the Dart programming language to you it.
PhoneGap
PhoneGap is software that is distributed by the Cordova framework. It is renowned for its simplicity of use and cross-platform compatibility.
It allows developers to build a single codebase that the framework can turn into an app in a matter of minutes using common programming languages such as HTML, CSS, and JavaScript.
Additionally, it offers native plugins for each mobile platform that provides access to the capabilities of mobile devices such as the microphone, camera, and compass. This enables developers to create hybrid apps quickly and simply, making PhoneGap one of the best hybrid app frameworks today.
Xamarin
Another popular framework is Xamarin, which should come as no surprise since it was developed by Microsoft. Xamarin is written in C# and runs on the Microsoft.NET Framework. It is compatible with a variety of devices.
Xamarin is popular with developers because it enables up to 95% code reuse as well as offers many cross-platform capabilities without having to worry about negatively affecting the app's performance or user experience.
This framework has access to native toolkits and APIs that are used on platforms such as Android and iOS, resulting in a more natural design and user experience.
Final Thoughts
The aforementioned hybrid app examples give the perfect response to why hybrid app development is a leading trend chosen by many businesses these days. If you still have any doubts regarding this innovative framework, we are here to help.