These days, eCommerce has become widely known in the digitalized world, and many businesses have applied this to their business to approach more customers. However, the most important part which many companies did not recognize is eCommerce delivery (or eCommerce shipping).
The eCommerce delivery strategy is really important to help the company keep and nurture its loyal customers. To prove that, we have done some surveys and this is the result:
There was 38% of consumers said they will never purchase with that merchant again after having a bad delivery experience.
Customers have selected a rival with more convenient eCommerce delivery options in 60% of cases.
When it comes to online shopping, 74% of customers consider free shipping to be very important.
So, with these eCommerce delivery statistics above, it shows that the delivery strategy is really important. But have you anything yet about eCommerce delivery? Let's read this article to find out more!
What Is eCommerce Delivery?
So what is eCommerce Delivery or what is eCommerce shipping? eCommerce delivery (or eCommerce shipping) refers to all of the services necessary to transfer items ordered online from a retailer to the customer's delivery location. With a suitable partner, eCommerce delivery may be reasonable, economical, and quick.
eCommerce shipping services aim to ensure that the package reaches the customer securely and within the expected timeframe. The delivery process may involve tracking the package's progress through tracking numbers or order status updates. This allows both the seller and the customer to monitor the shipment's movement and estimated delivery date.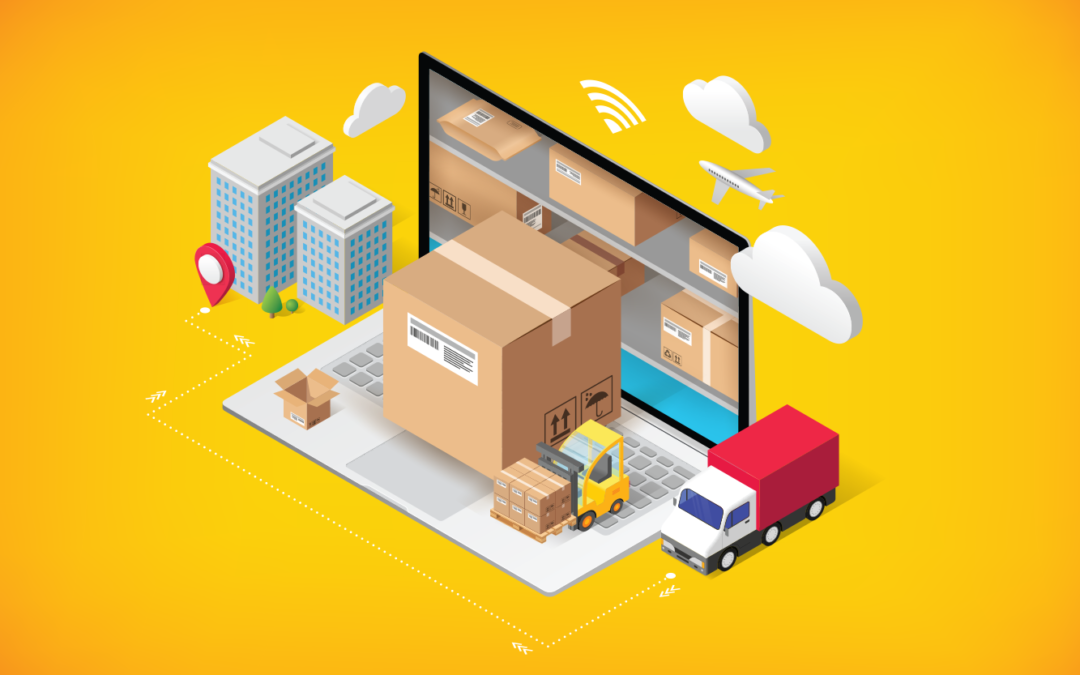 Delivery options in eCommerce can vary depending on factors like the customer's location, shipping carrier capabilities, and the level of service chosen by the customer. Common delivery options include standard shipping, express shipping for faster delivery, and same-day or next-day delivery in certain areas.
How Does eCommerce Shipping Work
The eCommerce shipping is processed through the 4 steps below:
Process Order
Order processing refers to the operations required to complete a customer's order. Each purchase is associated with unique order and tracking ID for the item to be delivered. Then, different teams are responsible for different aspects of the order's processing. After that, the production and logistics team changes inventories, closes the purchase order, and assigns responsibilities to the packing and delivery teams.
Package Order
The next step is to appropriately box the products before final delivery. Packaging has two functions: first, it protects the item from harm, and second, it contributes to the creation of brand value. However, the packing is only done in accordance with the type of item.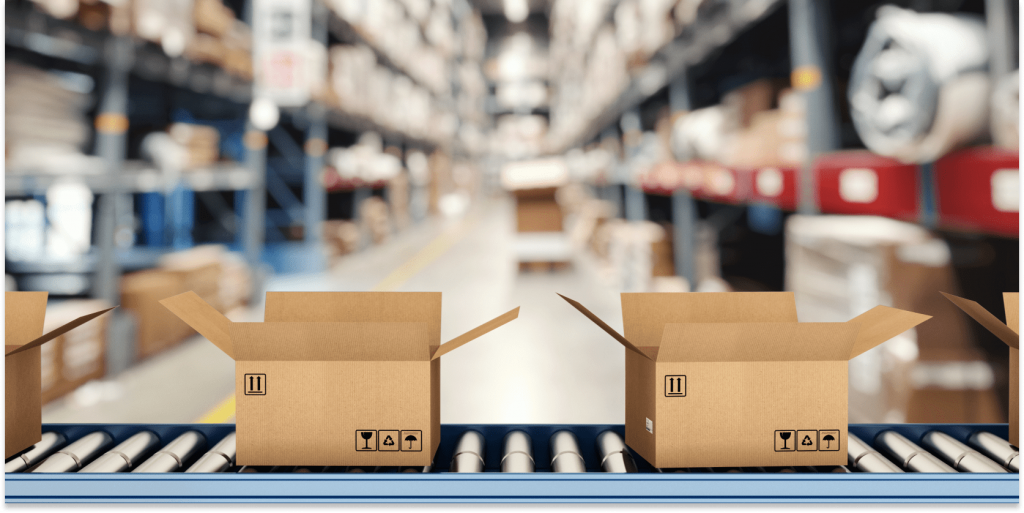 Packaging should always be user-friendly and minimally obtrusive. It should, however, be strong and robust enough to protect the product throughout travel. Furthermore, your brand mark (if applicable) should be clearly visible on the package to assist improve brand value and retention.
Delivery and Logistics
It is the third and most important stage in the delivery procedure. eCommerce businesses need a dependable logistics procedure to ensure seamless and on-time delivery to customers. In this instance, hiring or working with a reputable third-party logistics or courier business might be beneficial. They will make the deliveries on your behalf. However, of course, there will be some exceptions in this area. For example, eCommerce behemoths like Amazon have their own logistics division to handle order fulfillment.
Returns
Last but not least, delivery entails the processing of returns. When a customer returns an item for a variety of reasons, the logistics company delivers it back to the store, and the returns procedure begins. The refund is conducted in accordance with the return terms and conditions.
Moreover, if the order was purchased directly from the payment gateways for eCommerce, then, the customers will receive their refunds through their bank account or eWallet. In another hand is that if the customers choose cash on delivery (COD), the customers will have to receive the refund through an eCommerce eWallet or a discount voucher that matches the price of their product.
Some eCommerce Delivery Models You Should Know
Due to the evolution of eCommerce, many eCommerce delivery models have been born. This type of model was called the breakthrough of logistics. Do you want to know why? Because it has changed the way business stored their products during online selling. All the costs have been minimized!
So, another question is that How the company can sell its goods online with a low budget?
Let's check out these eCommerce delivery models to know-how!
Warehousing
This is the oldest distribution model, yet it is still popular among small eCommerce companies. Owning a warehouse is a viable alternative for both small eStores that sell a limited, controllable variety of items and large ones that have the resources to cover the expense of renting space and hiring employees.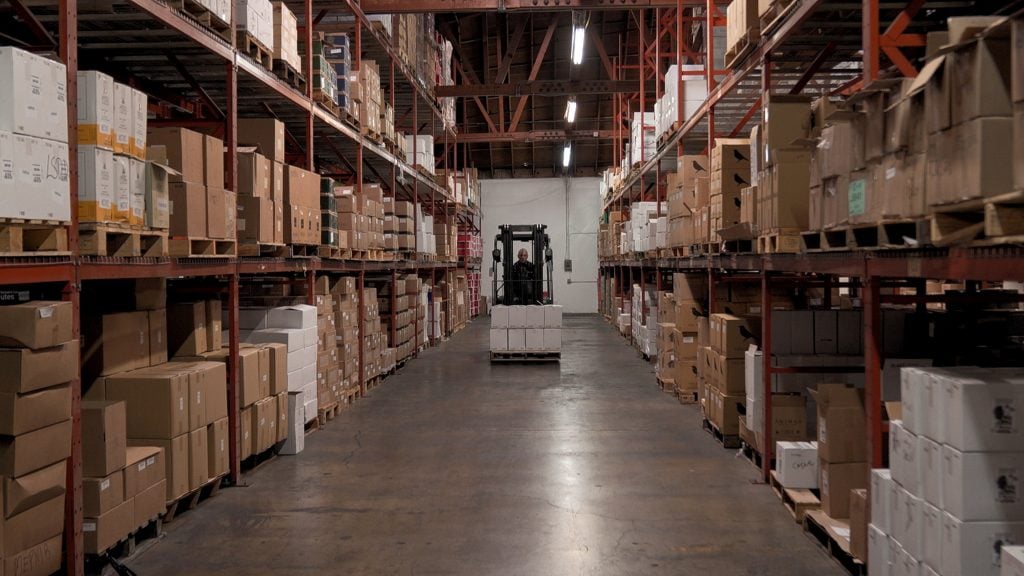 Advantages of a private warehouse:
You have complete control over your inventory.
You can respond immediately in the event of a complaint or a return request.
Stock prices are reduced when a big number of things are purchased.
There is no middleman, therefore there are no delays or issues beyond your control.
If you sell nearby, you can provide the option of personal pickup.
You may speed up your deliveries by adjusting the cargo to the working hours of the post office and courier firms.
To increase brand exposure, you may easily personalize orders and packaging.
The disadvantage of a private warehouse:
Having control over your inventory entails taking responsibility for it.
Managing all of the orders takes a long time.
Because of the limited access area, this system has limited scalability.
You'll need to hire warehouse employees or perform all of the hard lifting yourself.
Required a significant initial outlay.
During difficult times, the high and inevitable expense of rent may force a small store out of business.
Therefore, due to its disadvantages, many whales in this eCommerce market still choose this traditional model as their eCommerce delivery method.
Outsourcing
Just like the fact you can use Shopify website development services from an agency, you can outsource your delivery. When you outsource order fulfillment, the stock is managed by a third-party logistics company. All you have to do is need to ship your stuff to their warehouse. When your customer makes a purchase at your business, they will save it and transmit it to your customer. Switching to this option necessitates some contemplation. You must locate a reputable fulfillment company whose services will not cost you an arm and a leg. It may be difficult to strike a balance between having competitive prices and respectable profitability.
The advantage of outsourced fulfillment:
Your staff to focus on promotion and marketing.
The lower the shipping costs, the greater the number of orders placed.
There is no need to hire warehouse personnel.
The disadvantage of outsourced fulfillment:
You have little influence on the products you sell.
You must still buy the assortment ahead of time. Furthermore, there are expenses associated with each delivery made by a fulfillment service.
Warehouse employees are prone to making errors and causing harm.
Return requests and consumer complaints take more time to process.
Minimum order numbers are frequently established by fulfillment providers, making it difficult for small firms to reach them.
There is no option for branded packaging.
However, this is also one of the most popular eCommerce delivery strategies nowadays.
Dropshipping
Dropshipping has recently become a popular keyword in the eCommerce industry. With this distribution approach, you may outsource all of the physical labor necessary to run an Internet business. Furthermore, you have no physical interaction with your merchandise. It's an excellent choice for extending your company's product line or launching a new eCommerce venture. Dropshipping, on the other hand, is not a risk-free business activity.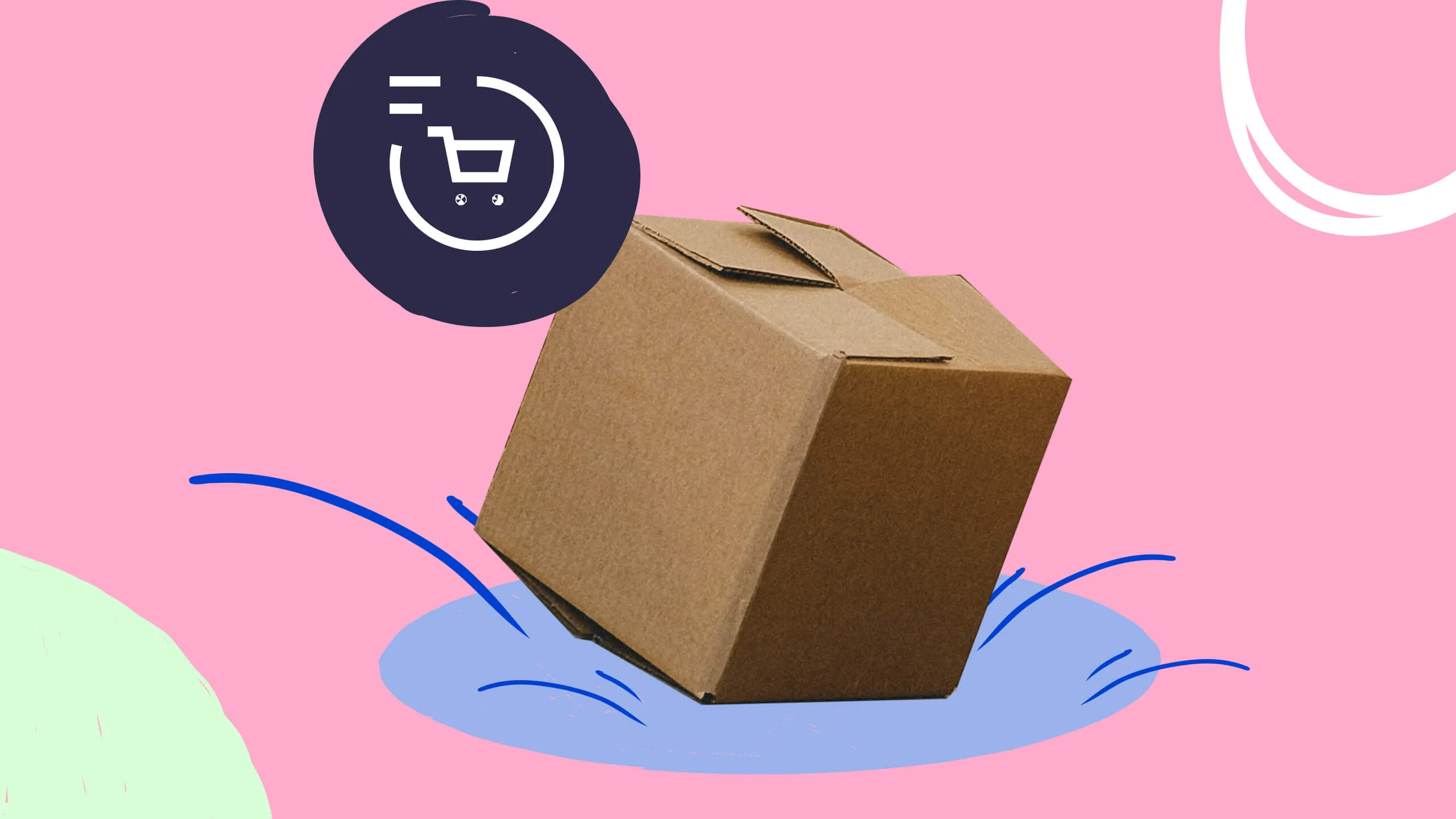 The advantages of dropshipping:
There is no initial outlay of funds.
There are no storage or fulfillment charges.
Dropshipping enterprises are easily scalable.
The absence of the requirement to stock up in advance eliminates the danger of incorrect demand forecasting. You will never be stuck with a pile of unsold merchandise.
You may concentrate completely on your store's branding and promotion.
The disadvantages of dropshipping:
For the most part, it's a very competitive market. Then, a strong USP (Unique Selling Point) is essential.
You have no control over the products you sell.
The importance of locating a trustworthy and dependable provider.
The time of return is slow, leading to complaints.
Subscription
Subscription has become a trend recently in the eCommerce industry. In the past, publishing businesses in England employed a subscription strategy to distribute books to their devoted clients on a monthly basis. Thanks to eCommerce, businesses are rising and changing their ways of eCommerce delivery. Subscription services are now available in almost every industry, providing customers with convenience and savings.
The image below will show you how exactly this subscription model works.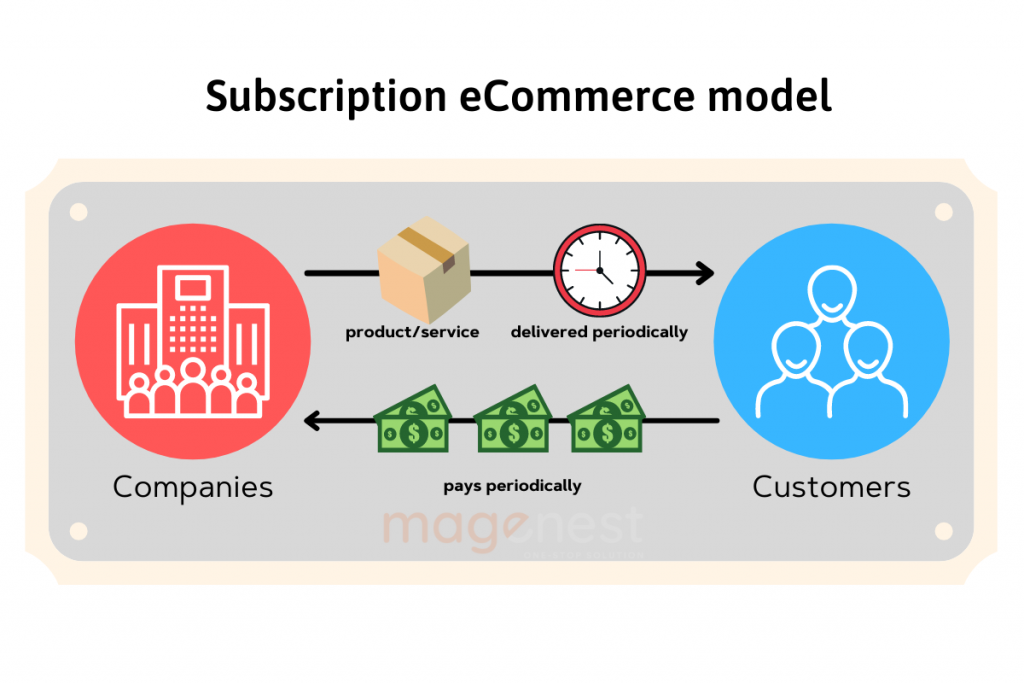 The advantage of subscription:
Higher margin.
Greater predictability – you can predict exactly how much your stock needs.
Lower retention spends.
Fulfillment becomes a bigger channel to communicate with your customers.
Faster feedback loop.
Know exactly the company value in the future.
Become a part of your customer's life.
The disadvantage of subscription:
Hard to trace back customers after the subscription expired.
No chance to up-sell, or cross-sell, leading to hard to expand the value.
Cannot find out the types of products that have low quality. This is because you will only provide the same type of product every month.
Low traffic on the website and social media.
Not everyone like subscriptions, and you will lose this segment of customers.
How to Build an eCommerce Delivery Strategy?
Having an eCommerce delivery strategy is one of the most important impacts to growing your business online.
While many companies use free shipping as their main eCommerce delivery strategy, or as a USP to attract more customers, successful merchants will apply their strategy as an eCommerce delivery option to differentiate themselves from other rivals and enhance profitability.
But first, let's walk through some steps below to reveal your own eCommerce delivery strategy and find out more about eCommerce delivery options meaning.
Step 1: Select Your Teammates
I know that you are wondering why teammates? What does it relate to the eCommerce delivery strategy?
Teammates are really important in this case. You need to have all the right teams to make this strategy successful. Let's look through this checklist to find out what teams you missing.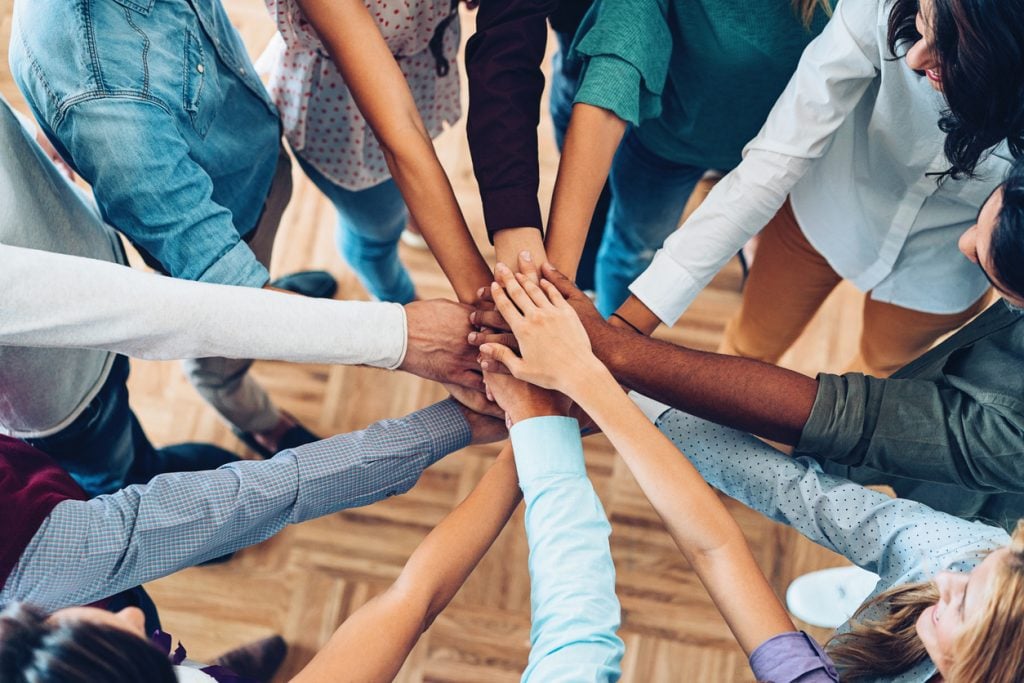 Marketing Team
Again, why marketing teams? The marketing team is responsible for communicating shipping to your consumers and may utilize shipping promotions such as free or reduced shipping to drive traffic to your site or raise purchase value.
What you need to ask them is that:
How often can promotion be run while maintaining margins?
Do you need a landing page? Will marketing automation software be used?
How will you message this to customers (and conversely, to prospects)?
Which products have a high abandoned cart rate? Does it make sense to offer the shipping promotion on those first?
What events are coming up on the calendar? What makes sense for the time of year and upcoming company announcements?
Web Design & Development
I know, you may be asking why again. Is it too obvious to say that you need this team? This team needs to be able to make sure that the right delivery options are being shown to customers at the right time – and that the offer is clear to customers.
What you need to ask them is that:
For less common delivery options (LTL Freight, in-store pickup, etc) how can these communicate most clearly?
What options or offers will appeal most to your customers?
Is the primary driver for your customer's cost? Speed? Additional options? How will personalized delivery options be present to site visitors (IP address, via a login)?
Is A/B testing possible to see which offers to convert best – and how would those two separate pages be designed?
If marketing needs a landing page, how quickly can that be designed and implemented? Will it live on WWW or on a subdomain?
Is it possible to build out multiple onsite advertising units to promote the shipping offer? How long will that take? What information do you need?
Fulfillment
Why? The role of this team is to make sure that the orders are begin picked, packed, and shipped accurately and on time every time. Especially, it has to be correct no matter what option the customer chooses, the team must handle the fulfillment proficiently! This team is one of the most important in this eCommerce delivery strategy.
What you need to ask them is that:
Have you educated the entire team on the various eCommerce delivery options?
Are agreements in place with the service providers you'll be using to provide the options you're offering?
How will you message this to customers (and conversely, to prospects)?
Are labels clearly marked and an operationalized process in place?
Will new options or promotions cause operational slowdowns? How could these be eliminated?
Customer Service
Why again, right? This team needs to know how your approach to shipping will affect customers at each stage in the customer lifecycle so they can answer questions appropriately. Therefore, they are last but not least in this eCommerce delivery strategy.
What you need to ask them:
Do you understand how the different eCommerce delivery options work from door to door?
What happens if a customer has a bad experience? How will you handle the company response?
are you up to speed on promotions and offers so you can ask customers the appropriate questions and understand which offer they are seeing (geo-based, pricepoint based, etc.)?
Step 2: Determine Your Objectives
Once you've defined the main teams in your organization who will be involved in developing your strategy, you'll need to identify what you want to achieve with your eCommerce delivery strategy.
Here are several areas of attention here, but these are the most common.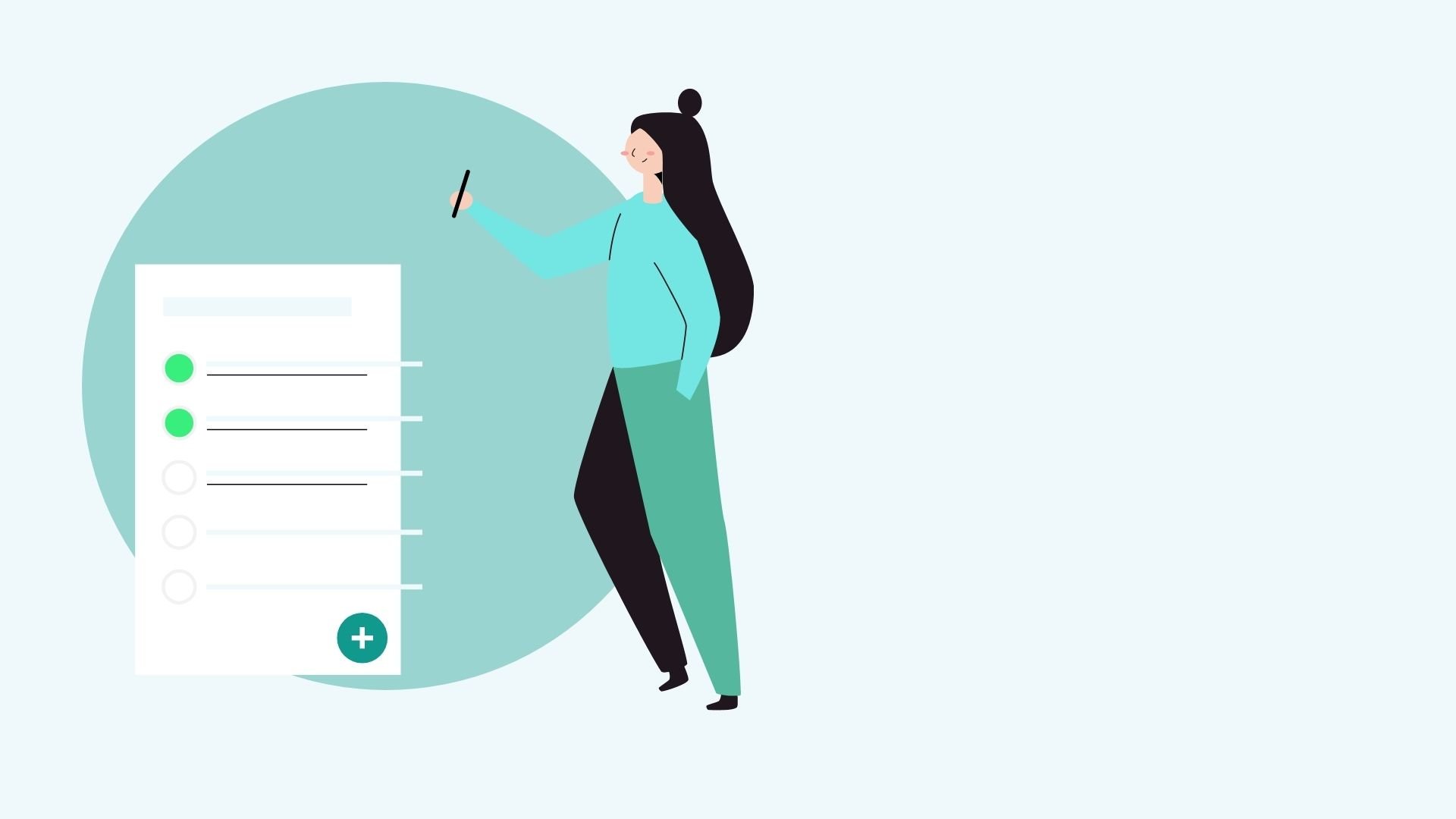 Increase Conversions
Offer the kinds of delivery options and rates customers are expecting. The eCommerce delivery options and rates offered can have a massive impact on your conversion rate.
How to do that?
A/N tests various delivery options, rates, and promotions in order to determine which most increases conversion. Try heat mapping to see your site and offers from the consumer's point of view.
Increase Average Order Value (AOV)
Offer promotions that encourage folks to buy more. These may include things like free shipping thresholds, free expedited shipping at a certain price point, or flat-rate shipping on specific high-profit items.
How to do that?
Implement notifications, for example, send a notification to a customer who only needs $50 more in the cart to earn free shipping. Use recommend products to increase AOV while you have a shopper's attention.
Expand Market or Target Audience
Offer to ship to new areas or to folks who couldn't previously access the products.
How to do that?
Offer international shipping or alternate shipping options like in-store pickup or local delivery to help extend reach. Work with marketing to promote those offerings to those new customer bases on social and reach. Therefore, the key to this idea is to measure and track success.
Decrease Costs
Make incremental changes to the fulfillment process and shipping services the brand is offering. For example, major carriers like UPS and FedEx offer alternate eCommerce delivery services like UPS SurePost and FedEx Smart Post that can help cut costs while ensuring a high level of service.
How to do that?
Manage shipping provider relationships and/or sources for a real-time rate calculator and delivery partner in order to decrease costs by rates. Also, consider bringing additional manufacturing in-house or to a single facility in order to cut additional costs from product manufacturing and increase margin while maintaining flat shipping expenditures.
Improve Operational Efficiency
Ensure the fulfillment teams have the information they need to make better decisions about how to pick, pack, and ship orders.
How to do that?
In the beginning, include line items like purchasing new packaging types, using new services like ShipStation, or walking through your fulfillment process to make sure there are no unnecessary manual steps that could be eliminated. Then, this process should be repeated across all teams so that new shipping offers follow understood marketing to fulfillment schedule.
Step 3: Select between eCommerce Delivery Options and Solutions
Once you've chosen the exact right team and goals for your company, it's time to get to work on developing a plan that will help your team achieve the objectives you've established.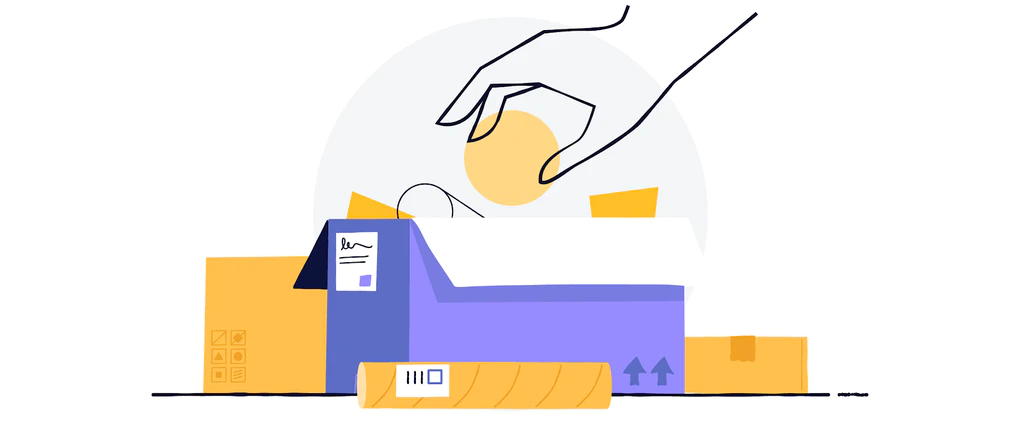 Here, we discussed a variety of different tactics, along with their benefits and drawbacks. None of them are mutually exclusive, and the most successful online stores will combine many of these possibilities to develop a comprehensive approach for your specific situation.
Top eCommerce Delivery Solutions & Services Companies
When it comes to finding the proper answers, you are not alone. There are a plethora of them. Therefore, many companies commit their entire workforce to assist you in determining how to ship quicker and more economically.
Each of these solutions assists in a variety of ways, but the majority provide:
On-demand printing of shipping labels.
Pick, pack, and ship rules for multi-warehouses (ShipperHQ's specialty, especially for more complicated demands like freight).
Customization and branding of packaging and labels.
Here are some of the most popular eCommerce delivery solutions:
FedEx
FedEx SameDay provides door-to-door delivery service for time-sensitive items. Users in all 50 US states can apply for accounts to be used only for same-day services 24 hours a day, seven days a week. For shipments weighing more than 150 pounds, the logistics behemoth also provides SameDay Freight services.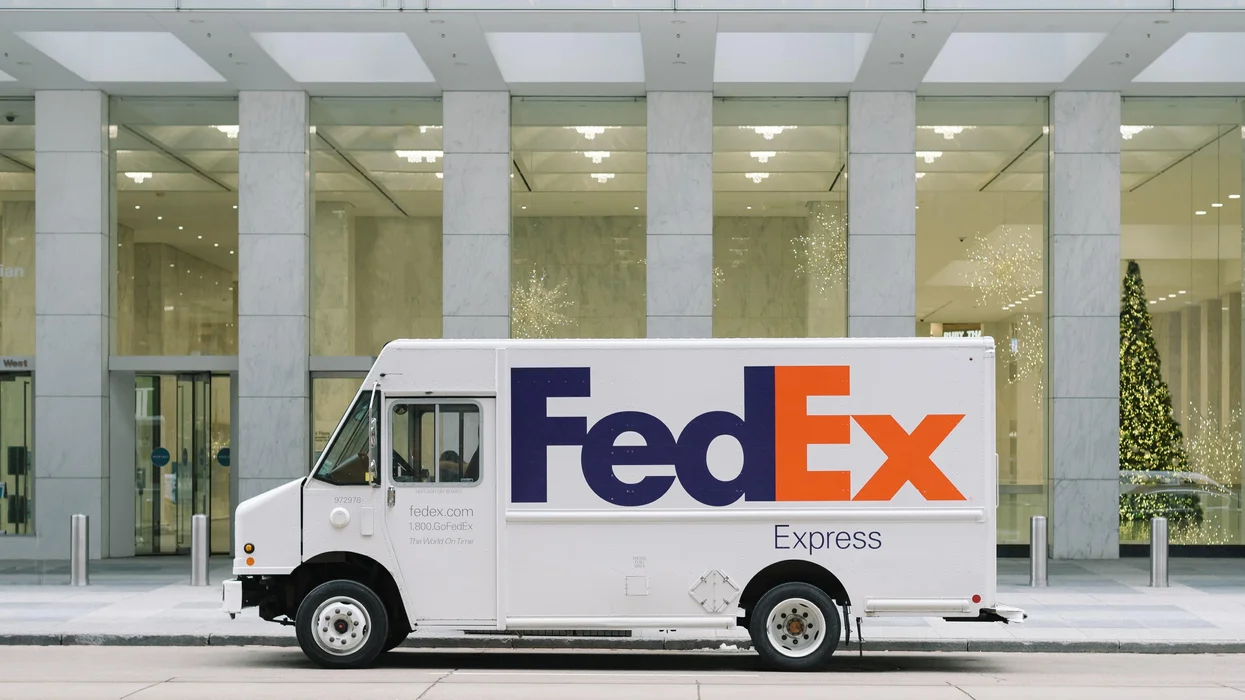 FedEx Freight is to launch five trial programs for a last-mile delivery service named FedEx Freight Direct in the first half of 2019, beginning with the Dallas/Fort Worth area and moving on to Atlanta, Tulsa, Oklahoma City, and Omaha. Drivers will deliver goods to a residence's initial point of entry as standard service, while premium service will include the white glove treatment of transporting items to the customer's room of choice, unloading boxes, and perhaps assembling items if necessary.
UPS
UPS failed to deliver parcels on schedule during the 2017 Christmas season owing to higher-than-expected traffic, which irritated its high-volume retail partners such as Macy's and Walmart. With Amazon's shadow expanding, the impetus is on UPS to provide speedier service.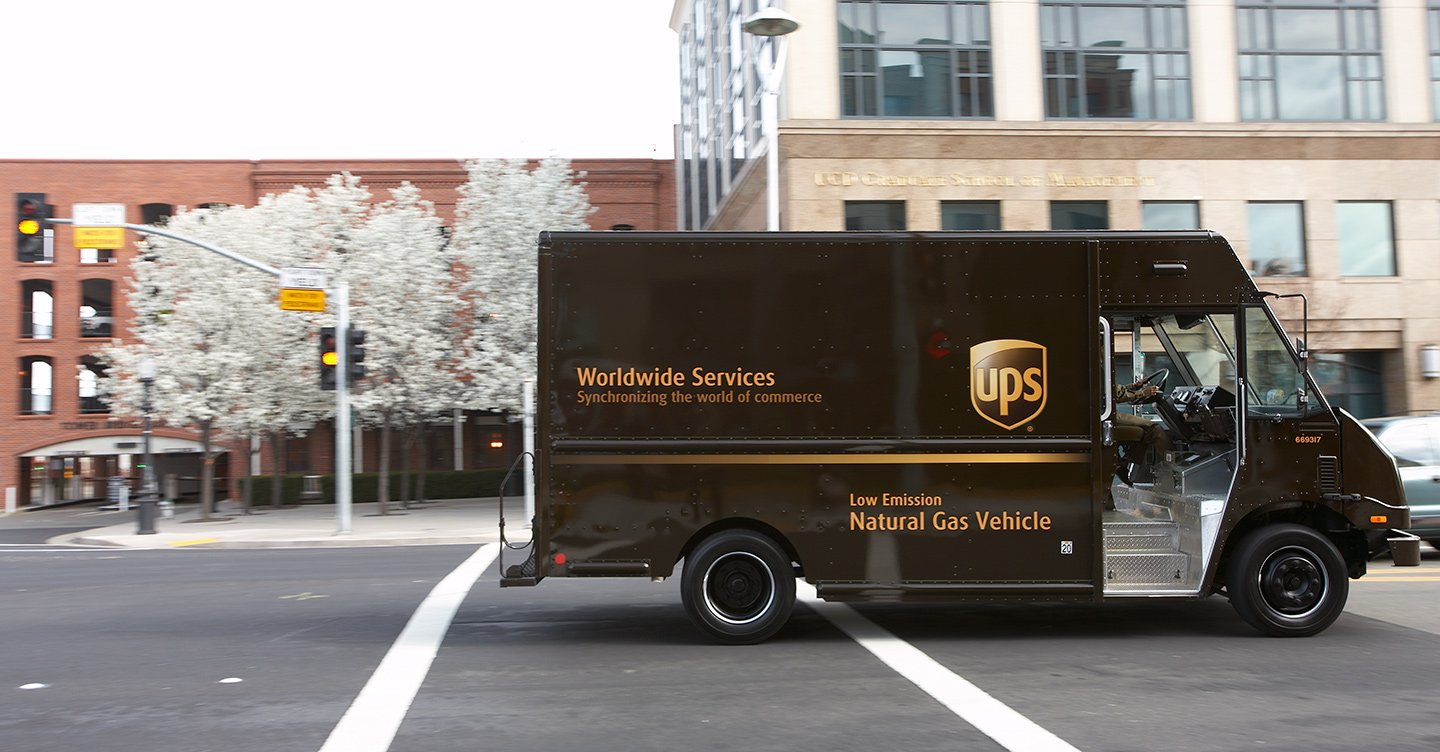 UPS Express Critical offers a variety of urgent and same-day delivery options in addition to conventional ground and 2-day shipping. Depending on the sender's requirement, options include air, surface, charter, hand carry, international, secure, inside precision, and value-added services.
It's worth mentioning that, despite the 2017 Christmas delivery woes, consumers prefer UPS's tracking tools and consider it the leader in customer service among all logistics providers, according to Business Insider Intelligence's 2018 Delivery Trust Survey.
XPO
XPO Logistics, based in Greenwich, Connecticut, has approximately 1,500 offices in 32 countries. It had an impressive Q2 2018, aided in part by the introduction of an online freight marketplace to assist its customers in finding carriers to move their shipments, and its 2015 acquisition of UX Logistics has improved last-mile delivery capabilities by providing a broader network of truck brokerage, expedited transportation, intermodal, technology-enabled contract logistics, and freight forwarding services.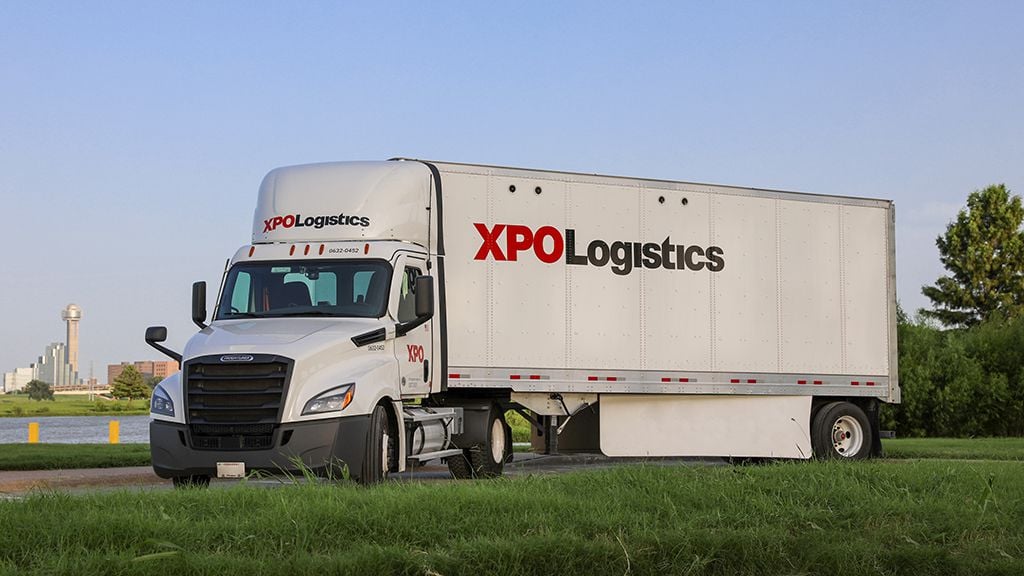 XPO also provides expedited delivery across the world, as well as same-day courier services that complete orders 24 hours a day, 364 days a year in New York, New Jersey, and Connecticut. XPO's courier service is made up of uniform staff, fleets of vehicles, and flexible choices such as same-day, next-day, and pre-planned deliveries (routed and scheduled). XPO provides bespoke technical solutions, API/EDI connections for retail and eCommerce clients, and specialized account managers to firms that use their courier services.
Wanna Improve Your Business? Use eCommerce Delivery System
eCommerce delivery system enables you to manage orders from your online store. Certain important goods will be required in your eCommerce delivery system to assist simplify deliveries and guarantee orders are despatched and delivered on time.
There are many eCommerce delivery systems nowadays to help your business. However, we recommend you should use Magento for this. Why? Because this is the best eCommerce system that we are using.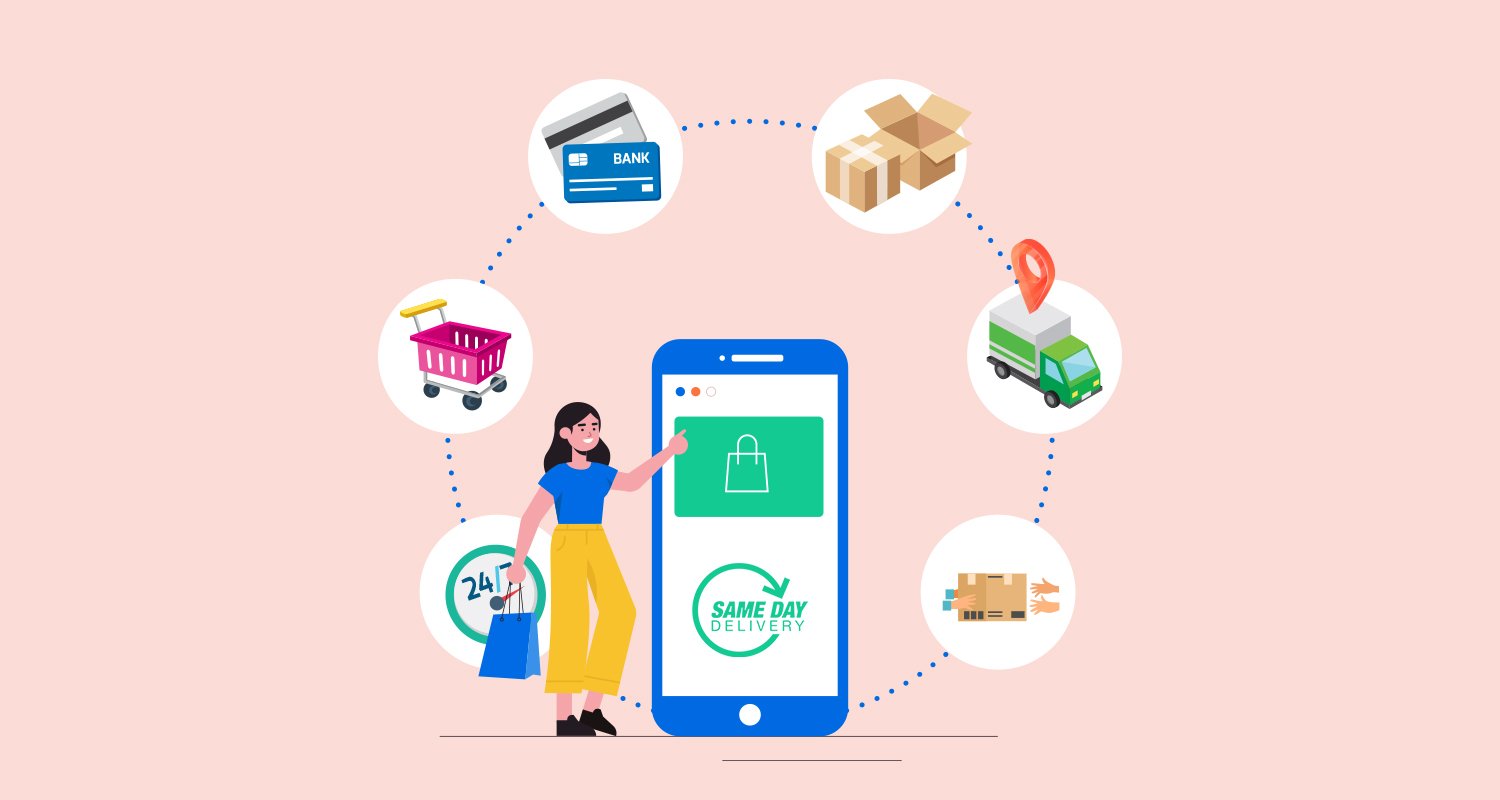 Anything can be customized and integrated into Magento, such as an eCommerce delivery system. Of course, you can also integrate with your payment gateways for eCommerce to receive your money at any time. Moreover, Magento can help you create your own eCommerce homepage and eCommerce product. This will help you sync any other selling channels and their data into Magento. Therefore, You can control all your goods, delivery, sales, and more. Yet, talking about delivery, it also can have eCommerce delivery tracking. That's what I love about Magento – all in one.
Of course, there are some other eCommerce delivery systems BigCommerce, Ameri, etc. But, as I said, you will have a better experience while using Magento.
Choose Your Own Way of Doing eCommerce Delivery
Well, we have shown you everything that you need to know about eCommerce delivery. However, all of these are only theoretical, despite we have shown you some best practices in the eCommerce delivery strategy section. Only you can make your own business and choose your own eCommerce delivery methods.
If you have chosen your delivery strategy and have little idea about how to integrate it with your eCommerce website, drop your messages and let Magenest give you a hand with our elite service.