Digital transformation in supply chain is gradually becoming an integral part of business organizational structure and business model, contributing to the internalization of overall operations. However, many companies have been and are, surprisingly, seeming to have difficulty seizing this opportunity.
If you are learning for yourself a new way to make the most of digital transformation in supply chain management, you will need not only its benefits, how to apply it but also the difficulties that you will face in the future to avoid or have an immediate solution. Fortunately, all will be covered in this article. Whether you are a newbie or someone who is desperate about your steps, the information below will help you a lot.
Are you in? Good. Let's begin and see what we can do for you.
What is digital transformation in supply chain?
The supply chain consists of a system of activities, departments, personnel, information, and resources involved in moving parts, products, or services from the manufacturer to the consumer.
Many people often think logistics and supply chain management are similar. However, in terms of functions and tasks most accurately, logistics is a part of the supply chain when it only ensures the efficient flow of goods but is not related to marketing, new product development, finance, and customer service like supply chain. In other words, supply chain management is the logistics combination between departments and between companies.
So what is digital transformation in supply chain?
Digital transformation in supply chain is the process of applying and integrating information, communication, computing, and connectivity technologies into supply chain operations, from inventory management, information storage to transportation and distribution.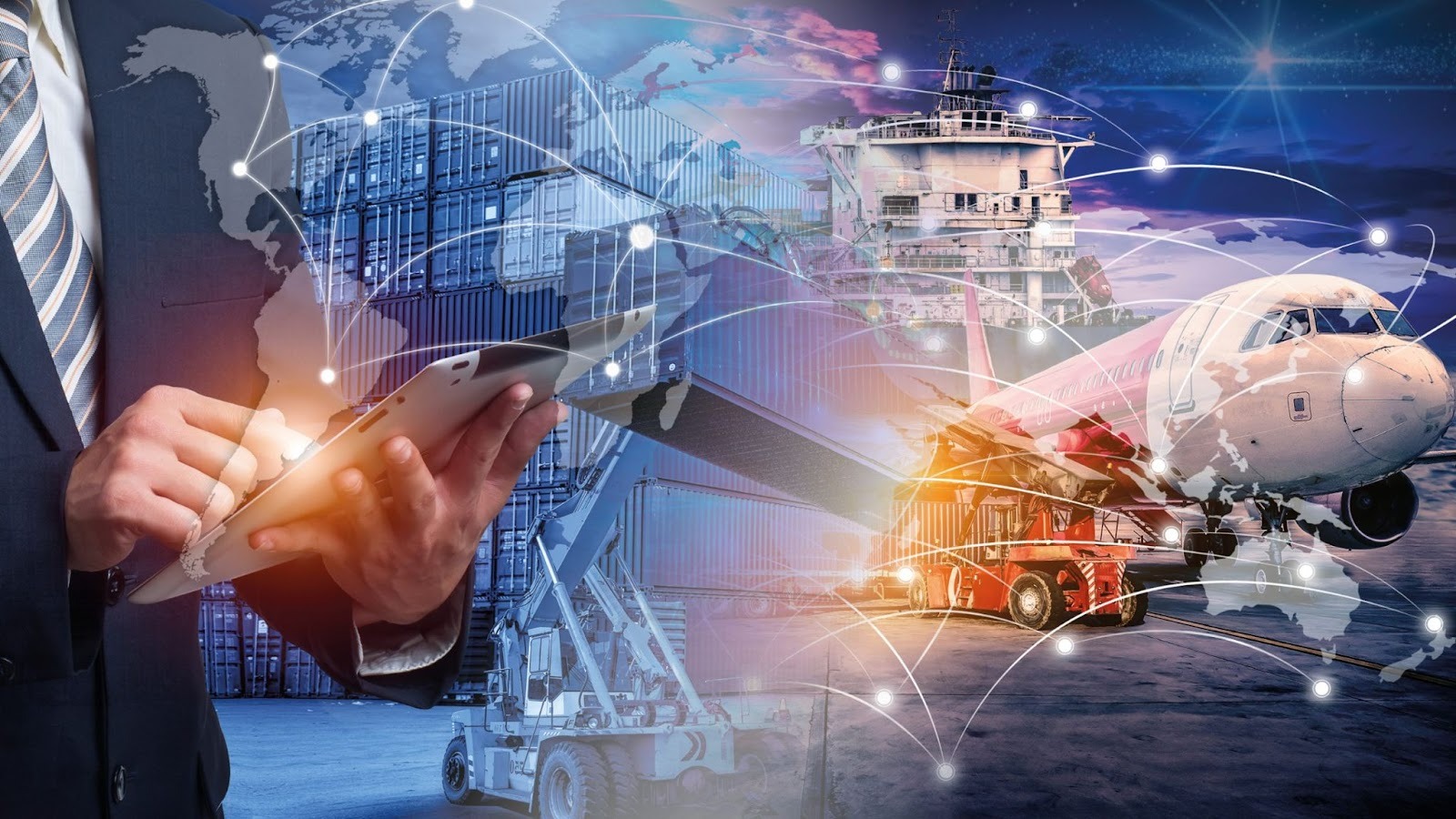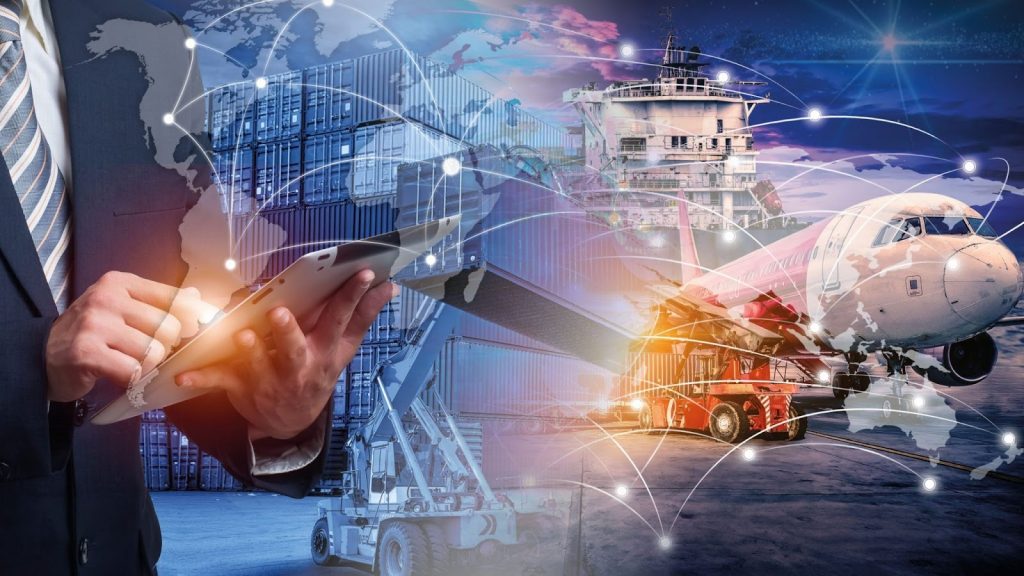 A classic example of a successful digital supply chain is Amazon. The brand spends 12% of its revenue on innovation in technology, not just in its business operations but also in the supply chain. Robotics automation, drones, sensor-based monitoring, augmented reality, and artificial intelligence all give Amazon the lead in revenue growth in the consumption and retail supply chain.
Compared to the physical supply chain, the digital supply chain offers more benefits about flexibility, thereby reducing time and operating costs. Specifically, scroll down to the next part.
>> Read more: Digital transformation in manufacturing: Definition, Examples and Tips
Why you need to plan on digital transformation in supply chain management
Digital transformation in supply chain, if leveraged well, will help increase business performance while solving many of the traditional model's outstanding problems related to reliability, agility, and efficiency.
Process automation
When you leverage digital transformation in supply chain, everything is done automatically from start to finish with little or even zero manual intervention. Of course, all relevant data must be accurate and provided to supervisors in a complete, coherent structure. Only in this way can physical processes ensure similarity to the scheduled digital plan, building a stable and highly accurate network.
Organizational flexibility
Digital solutions will provide businesses with flexibility and integration in each process, minimizing manual delays or inconsistencies. You must understand that the larger the business is, the more complex the landscape of logistics service providers and shipping methods becomes. If everything is digitized, it will enable increased transportation efficiency and improved customer service through redesigning more optimized transportation solutions.
Better decision-making
Once you have your supply chain displayed on the screen with the most accurate data integrated, you will be able to make better and faster decisions for each specific situation. Not only that, but you can also measure performance accurately and easily by aggregating transactions and available information at the macro level, thereby making appropriate decisions to avoid distortions created by average costing.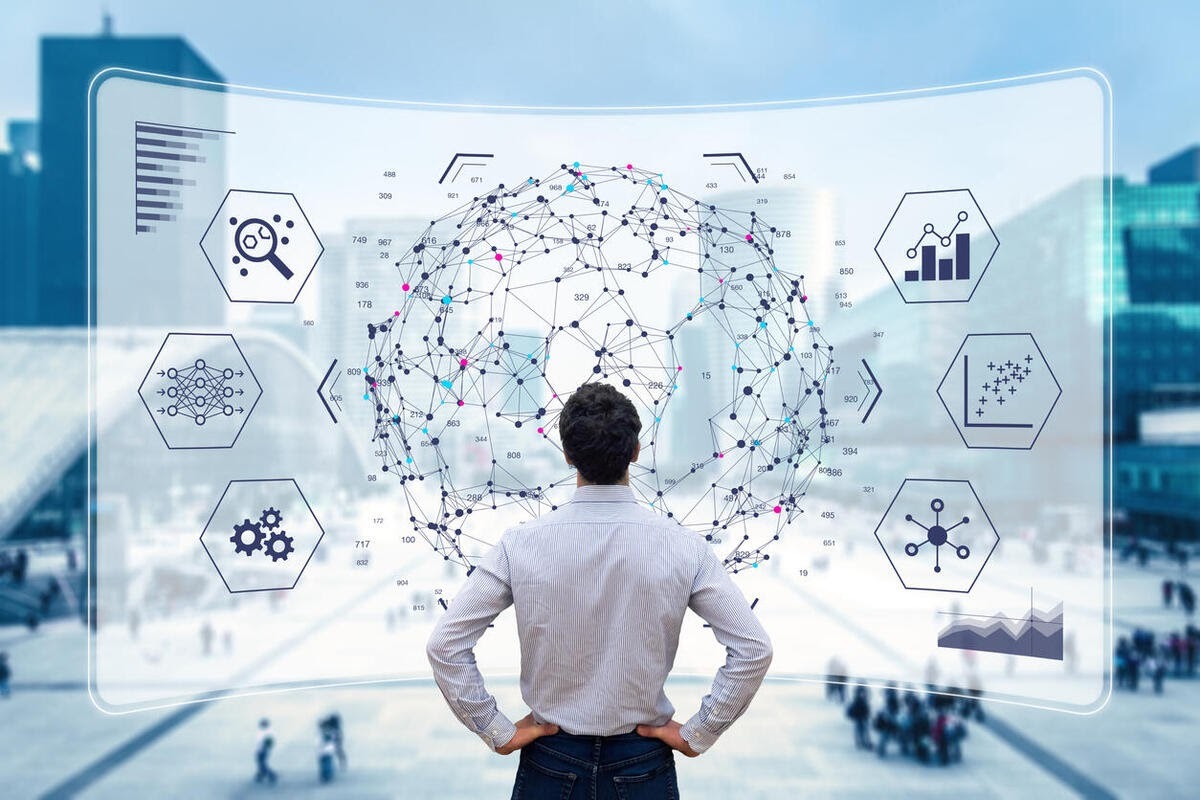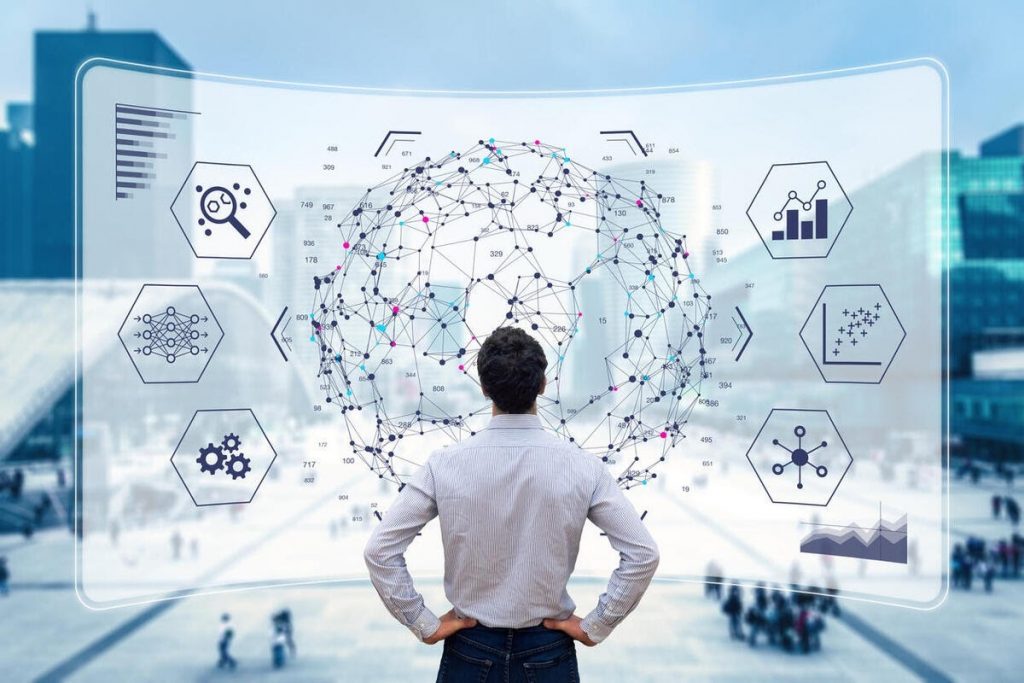 End-to-end customer engagement
Digital transformation in supply chain will increase customer engagement in his journey. For example, a customer, after placing an order, will be kept up-to-date with details of his order until receiving it thanks to the supplier's automated tracking system. From there, customers will have more control, transparency, feel more secure, and appreciate their experience when buying at that brand.
Innovation
All digital transformation processes are geared towards a single goal: innovation. This improvement over the conventional way in supply chain management will help strengthen the business model of the company and, at the same time, improve relationships with not only suppliers but also customers. The simplicity and leanness in supply chain management are what everyone really should aim for if they want others to see their company as professional and innovative.
Talent personnel
Applying digital transformation means you will need a much more trained and experienced staff than the traditional way. Thus, this will help improve the overall level of the human resources team in the company, attract talent as well as improve work efficiency.
What will challenge you?
Amazingly, more than half of businesses have no intention or get difficulty in digitizing their supply chain management process. This leaves many of the opportunities we listed above missed. The following are the most common barriers.
Fear of change
People tend to be satisfied with their good present and fear change. Nevertheless, they do not understand that the world always moves in the direction of innovation. This is the biggest cause of their rapid bankruptcy when the environment changes, such as COVID or the appearance of many other competitors. Always investing in a long-term plan is the smartest way to survive and develop continuously.
Lack of data
Data is crucial for planning digital transformation in supply chain. However, many organizations have difficulty finding data or information they have is out of date. This can even cause erroneous estimates of switching costs, leading to delays or disruptions in the implementation of the plan.
To improve it, you need to have the right recordkeeping plan from the start. In addition, information collection may also be performed by a third party so that you can both control this process and focus on other core activities.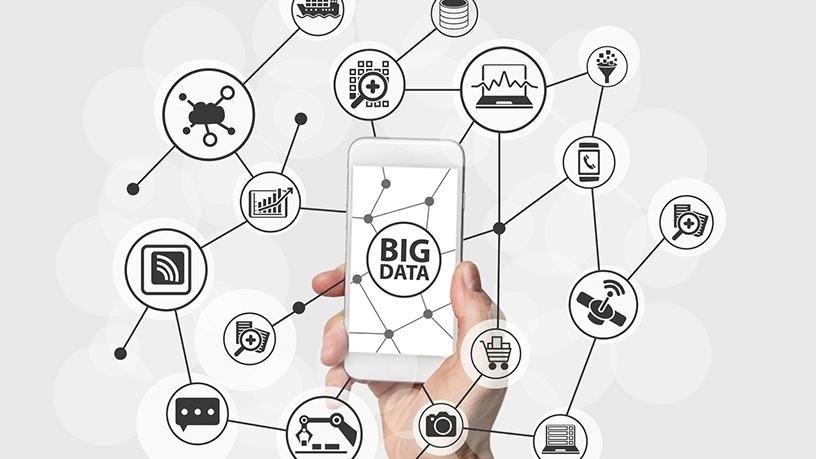 People/skills deficits
There is little difference between physical and digital supply chain management on a base level, including the steps of sourcing materials, making products, distributing, and then selling them. However, the only difference is the way in which the business takes these steps. To do them in a second way, awareness and skills are required. Hiring the right people sometimes takes a lot of time and money, but it will help the business financially and sustainably in the long run.
Unpredictable customer and product demand
It is a fact that customers are increasingly demanding, and what they want is difficult to predict. Besides, their demand is also unstable, leading to difficulties in solving the problems of storage and transportation costs. Hence, when planning for a digitized supply chain, you also need to research the market and customers carefully to choose the right direction, combining effective inventory management techniques.
High initial investment cost
Using machines, robots, artificial intelligence, etc., means you will need a remarkable investment for them. Not only that, but the application of digital transformation in supply chain also recorded a significant amount of wasted software, up to 37% of total spending. The only way to prevent this is to tidy up your supply chain, which means all internal departments can view and use the software properly.
>> Read more: 7 Digital Transformation benefits with statistics & report to prove it
5 Steps to implement technology for supply chain digital transformation
In fact, each business will have its own way of applying digital transformation in supply chain due to the nature of the industry and different modes of operation. Consequently, we will only give you a general but still complete understanding of how a company can go about transforming the supply chain process. It is up to you to apply it to your company's business situation. Remember, the more specific and thorough you analyze the steps below, the easier it will be to avoid wasting money and time on it.
Communication
The supply chain is not only a link among departments in the company but also related to suppliers, partners, and customers. Hence, make sure the first step you take is to fully inform your stakeholders through setting up internal and external communication channels. As a result, when you digitally transform the supply chain, it won't affect their business and experience. Not only that, but it will also help improve their credibility for your business.
Accountability
Establishing a system of accountability and measuring the supply chain in advance is the second step in digital transformation. Everyone will need to know the measures of how effectively the process will be achieved, as well as adequate communication and presentation of:
Data: Is it fully, properly, and correctly stored?
Analytics: Are you taking full advantage of the data you collect?
Hardware and software: Have you prepared the necessary hardware and software system?
Talent: Have you attracted qualified people? What do your human resources need to be improved?
Processes: Do people understand enough about those processes? Are they suitable for different supply-chain subfunctions?
Capabilities
As we said, ability and competence are required for the digital transformation in supply chain. As a result, you will need to attract talent as well as allocate resources to the right positions in the entire digital supply chain. If necessary, you will also need to change the operating model of your business or company culture, etc., to serve to improve capabilities.
Technology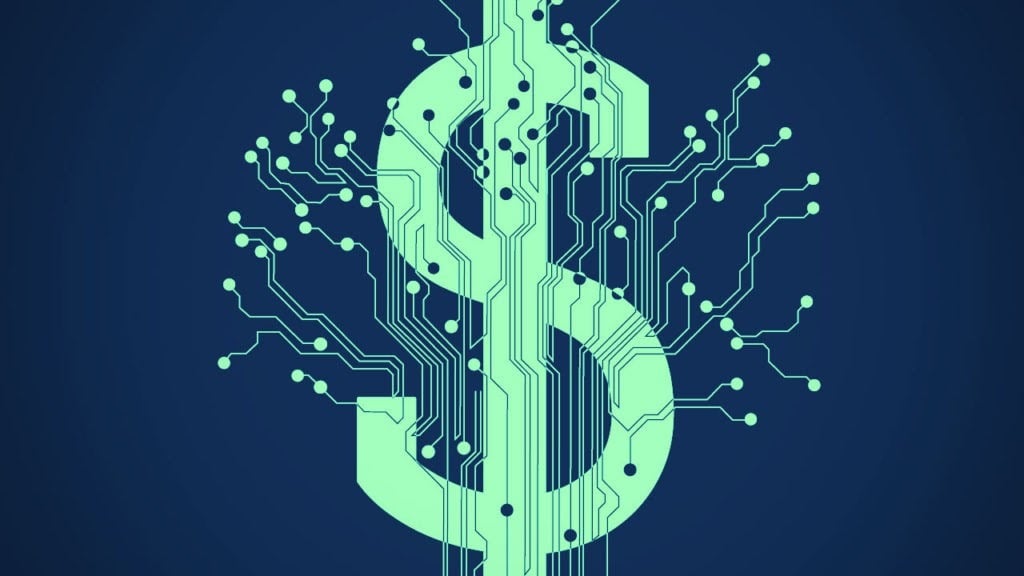 Depending on the type of product you're dealing in, you'll need different technologies in their basic form, ranging from an eCommerce feature, a reporting system, data source, an analytical tool to an integration, etc. This company may need technology that provides product line-up, but another company doesn't need it. Carefully analyze what is needed in each short-term, medium-term, and long-term period to invest appropriately and minimize waste.
Roadmap
Completing all the above steps means you have the basis for moving to the final step in the digital transformation in supply chain, which is getting those working together. Lay out the overall strategy, which includes company culture, communication, processes, human resources, and technology, by documenting the ways you turn your plans into reality. At the same time, it must not ignore the results you expect to achieve nor the expected Return-on-investment (ROI) after the transition is live.
Supply chain technology: 5 trends to go
Changing generational expectations
Millennials and Gen-Z consumers today have a lot of knowledge about technology, so they will know how to make the most of it to buy goods over the internet. Consequently, personalize the supply chain process appropriately to appeal to this customer target.
Product complexity
Products and services themselves become increasingly complex as even the most basic items like clothing gradually turn into intelligent and automated systems. Do the research and test your supply chain process to always keep up with the market.
Collapsing product lifecycles
Customers are witnessing stiff competition from many industries, especially software, consumer electronics, and other technology markets. The proof is that these products have increasingly shorter innovation cycles. Let's proactively forecast and plan in the supply chain so that you can respond to this rapid change.
Outsourced manufacturing & Globalization
These two events have been around for many years, but they will grow stronger in the years to come. To be able to outsource and globalize without complicating the supply chain effectively, you need to anticipate, plan and manage these activities on a daily basis remotely through material requirements planning (MRP) and enterprise resource planning (ERP) systems.
Supply chain savvy in the C-Suite
The duties and responsibilities of supply chain managers will become increasingly larger and play a vital role in the overall operations of the business, even in sales.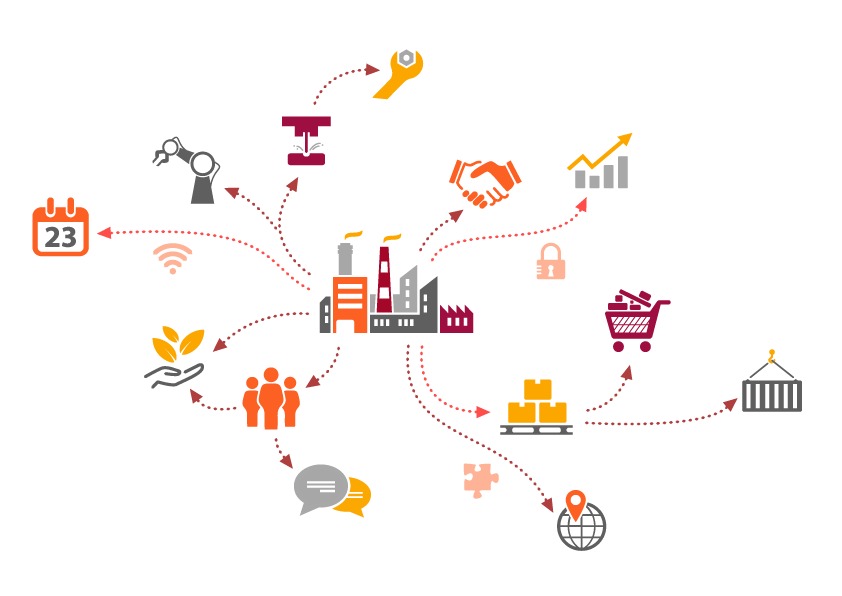 Our last words
Digital transformation in supply chain is happening stronger than ever thanks to the push of the global pandemic context. It is considered an all-encompassing, widespread, and inevitable revolution. Then what are you waiting for? If you do not act now, your business will take more risks and lose competitiveness. We hope this guide answers any questions you may have about digital transformation in supply chain, though feel free to reach out to us with any problems.