As companies undergo digital transformation, the customer experience becomes a differentiator. Customers expect a consistent, seamless experience across all channels, devices, and interactions. However, many organizations struggle to keep up with the pace of change and provide the level of customer service that customers have come to expect.
In this blog post, we'll explore the key factors that contribute to a successful digital transformation and customer experience strategy. We'll also discuss how digital transformation can help organizations deliver a better customer experience.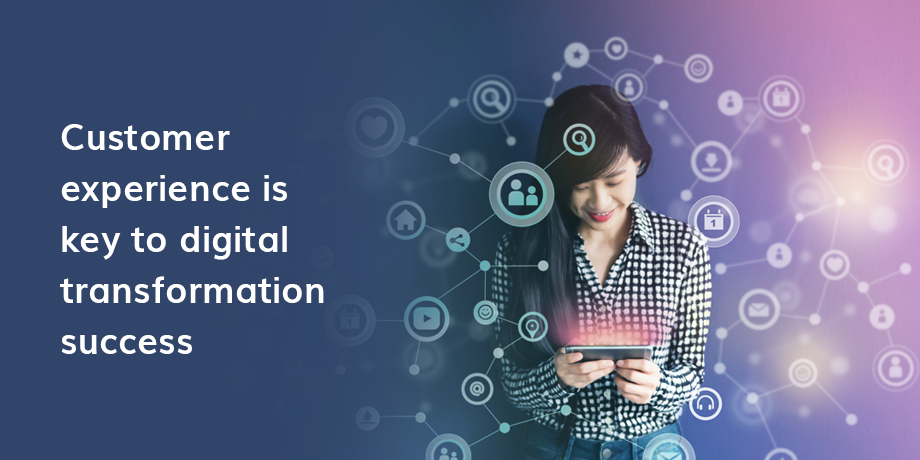 Digital transformation and customer experience
Digital transformation is a hot topic in the business world, and for good reason. With customers becoming more and more reliant on digital channels for their shopping and customer service needs, it's crucial for businesses to ensure they're providing an effective digital customer experience.
And while it can be a challenge to keep up with the ever-changing landscape, the rewards are clear: businesses that excel at customer experience see increased revenue and competitive advantage.
So how can businesses ensure they're prepared for digital transformation?
First and foremost, they need to focus on the needs and desires of their customers. What are they looking for in a digital customer experience? What are their pain points? Once you have a good understanding of your customers' needs, you can start to map out a plan for meeting them.
Secondly, it's important to take a holistic view of the situation and consider all aspects of the customer journey. What are top-performing companies doing right? How can you use data and analytics to better understand your customers?
Lastly, don't forget to use all the knowledge you've gathered from various sources to inform your decisions. Digital transformation is an ongoing process, so keep learning and evolving as your customers' needs change. By following these guidelines, you
The key to achieving successful digital transformation is to keep the customer at the center of your digital strategy. This means understanding their needs and preferences and using data to deliver personalized experiences that meet their expectations. It also requires brands to commit to continuous learning and improvement, as what works today may not work tomorrow.
Digital transformation is not about technology, it's about humans. And by keeping customer experience at the center of your digital strategy, you can ensure that your brand is ready for whatever comes next.
Why you may need to invest in digital transformation to optimize customer experience
In today's business environment, it's more important than ever to invest in digital transformation to optimize customer experience because of the following reasons:
Customers can feel the disconnect: Customers expect a seamless experience across all channels, and anything less can lead to frustration and even loss of business.
Internal staff is out of sync: Internal teams need to be able to access the information they need quickly and easily, without having to wade through piles of paper or search for files that are buried in outdated systems.
Meaningful measurement is not possible: Effective digital transformation can provide the visibility and data needed to measure progress and make informed decisions about future investments.
By addressing these key pain points, digital transformation can help any organization improve efficiency, better serve customers, and stay ahead of the competition.
How to get started with digital transformation
Digital transformation is a complex undertaking, but one that can offer significant rewards for businesses that are willing to invest the time and resources. By taking a strategic approach and focusing on the customer experience, companies can set themselves up for success.
Define your strategy first before executing digital transformation
One of the main reasons behind digital transformation failures is that businesses begin executing their plans without first developing a clear strategy. This often leads to disparate initiatives that are not aligned with one another, which can ultimately lead to wasted resources and a lack of ROI.
Any company looking to undergo digital transformation needs to establish a clear strategy first. What are the goals of the transformation? What areas of the business need to be improved? Once these questions have been answered, it's time to start execution.
Reimagine the customer journey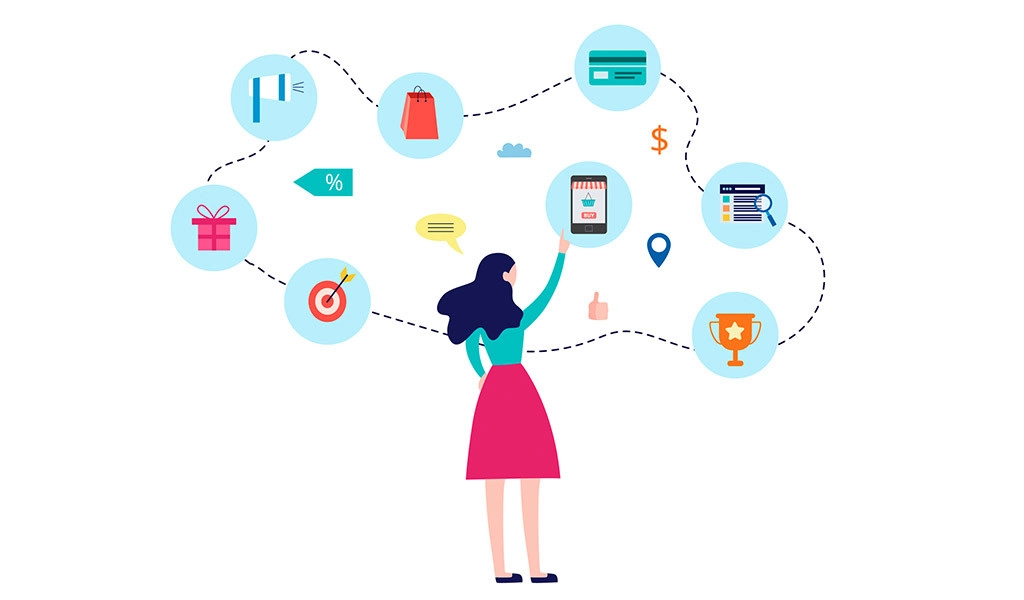 As customers become more and more accustomed to personalized experiences, it's crucial for businesses to have a clear understanding of the customer journey during their digital transformation plans to create a seamless and integrated customer experience. For instance, how can you make the customer experience more seamless and convenient? By streamlining the journey, you can provide a better overall experience that will keep customers coming back.
Create an agile, flexible IT environment
As organizations strive to digitally transform, they are relying more and more on IT to enable this change. However, many IT environments are not agile or flexible enough to support the pace of change. This can lead to frustration from business users who feel that IT is holding them back.
To overcome this, organizations need to create an IT environment that is both agile and flexible. This means adopting new technologies such as cloud-based solutions and DevOps practices. It also requires IT to become more responsive to the needs of the business, rather than working in silos.
Personalize the customer experience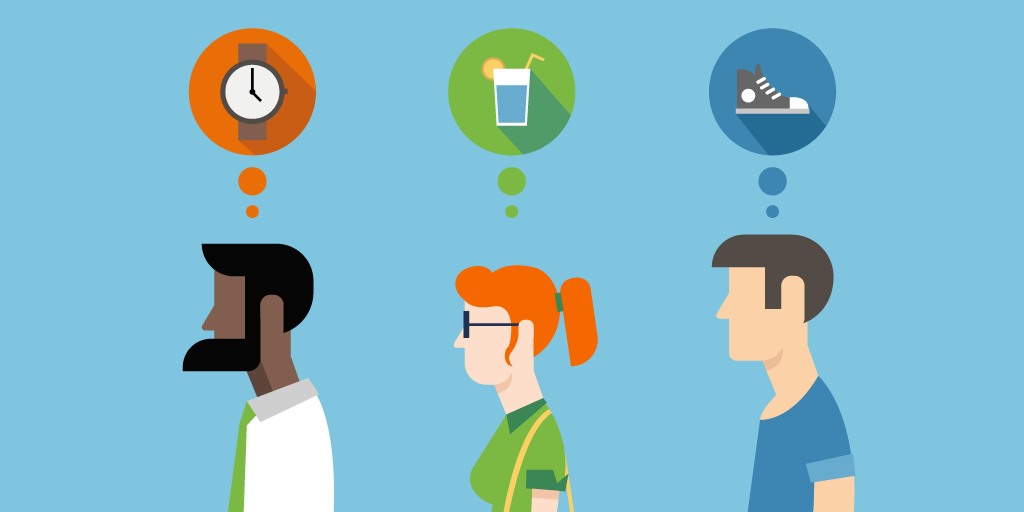 Digital transformation provides an opportunity to personalize the customer experience in a way that was not possible before. With data and analytics, companies can now understand their customers better than ever before. They can know what they want and need, and they can provide it to them at the click of a button.
But all of this is meaningless if the customer feels like just another number. That's why it's so important to personalize the customer experience during digital transformation. By doing so, companies can create a lasting bond with their customers that will pay dividends for years to come.
A seamless multi-channel experience
During digital transformation, businesses need to create a seamless multi-channel experience for their customers. This means providing a consistent and coordinated experience across all touchpoints, including web, mobile, social media, and in-person interactions.
To do this, businesses need to have a clear understanding of their customer journey and the touchpoints that are most important to their customers. They also need to invest in technology that will allow them to manage their customer data and create personalized experiences.
How do you offer a great customer experience with digital transformation?
Organization-wide approach and become obsessed with your customers
Organizations need to approach digital transformation throughout all departments to offer a great customer experience with a deep understanding of the customer. Too often, organizations silo their departments and fail to see the customer's journey as a holistic experience.
In order to become obsessed with your customers, you must break down these barriers and ensure that every step of the customer's journey is meticulously planned. Only then can you hope to provide the excellent level of service that customers expect in today's digital age. By taking an organization-wide approach to digital transformation, you can provide a great customer experience that will keep them coming back for more.
Understand the reason behind every pain points
Only by understanding the customer journey can you hope to identify any pain points that may be causing customers to either abandon your company or have a negative experience. Once you have identified these pain points, you can then take steps to address them, whether that means streamlining your website design or providing better customer support. By taking the time to understand the customer journey, you can set your business up for success as you undertake digital transformation.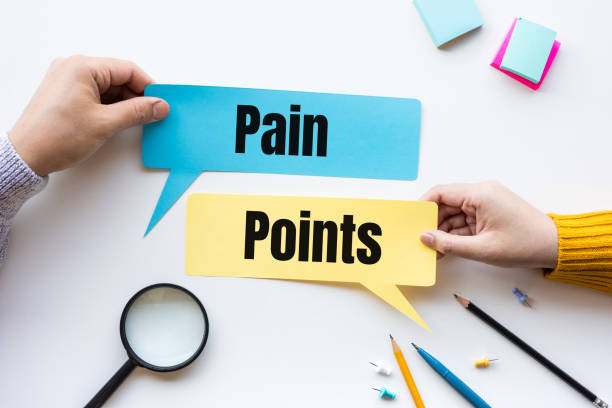 Don't forget the human touch
A major component of this transformation is the human touch. In a globalized economy, people are increasingly interacting with businesses through digital channels. It is essential for businesses to understand that these interactions are still fundamentally human.
The way a business treats its customers and employees will have a major impact on its success in the digital age. A personal approach that values human relationships will go a long way in building trust and loyalty. Conversely, a cold and impersonal approach will repel potential customers and partners.
A personalized journey is a customer's favorite
Personalization has become the norm for top digital businesses, and customers have come to expect a personalized journey when they interact with a brand online. Whether it's being greeted by name when they visit a website or receiving targeted recommendations based on previous purchase history, customers now expect brands to provide a tailored experience. This level of personalization can be difficult to achieve, but it's essential for any business that wants to compete in the digital space.
To conclude
It's time to invest in digital transformation and customer experience. The benefits of offering a great customer experience are clear, and with the right tools and strategies in place, your business can thrive. If you're feeling overwhelmed or unsure where to start when it comes to embarking on your own digital transformation journey, don't worry. We're here to help. Our team has the expertise and know-how to guide you through every step of this process and help you create an experience that will keep customers coming back for more.