The COVID-19 outbreak has negatively affected almost every sector of the economy. On top of that, the healthcare industry has borne the impact of the pandemic more than any other one and the digital transformation healthcare will be upgrade to higher level.
What is digital transformation healthcare?
Digital transformation in the healthcare industry is not only technology-centered but, to be more precise, it is the way to utilize and take advantage of available tools, intuitive software, technologies,… for the sake of people's health. In detail, all the efforts will be put into the enhancement of treatment quality, better analysis, and medicine selection to cure a particular disease with the integration of digital healthcare technology during the remedy.
In a digital transformation healthcare industry, all the parties involved can gain tremendous benefits. That's why medical centers and healthcare enterprises, from a business perspective, are now on the run to brainstorm relevant strategies and build the way to more opportunities that come with digital transformation.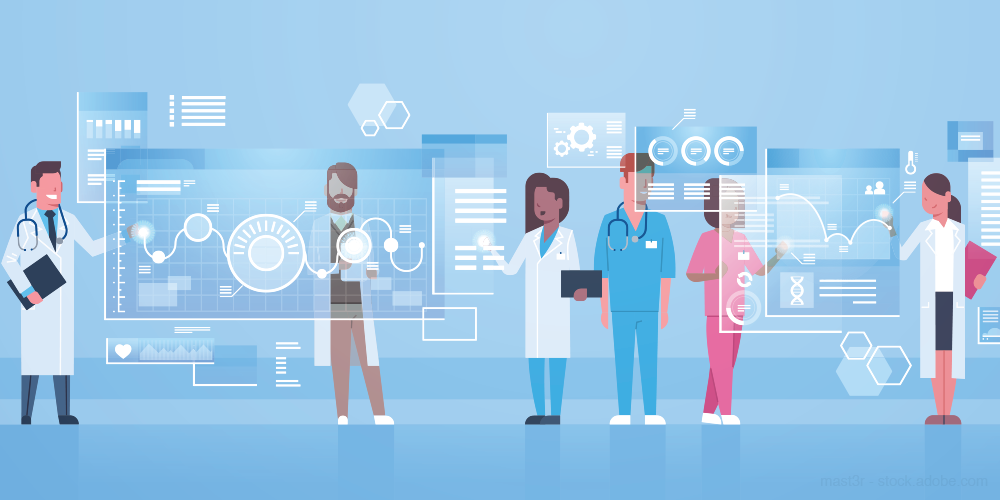 Generally speaking, digital transformation in the healthcare system is on a comparatively slow path compared to other economic industries. However, the process is accelerated day by day with intuitive innovations. The prime example of the seamless effort to integrate technologies in healthcare is the Apple smartwatch. This device can benefit medical heart research thanks to important data, health recommendations, and alerts sent to the users.
>> Read more: Digital transformation for retail: 5 Shopping trends of consumer
Key benefits of digital transformation in healthcare
In addition, from the digital transformation healthcare case study conducted in August 2020 of Globe Newswire, the future scenario of the system is promising with massive investment from both the government and businesses.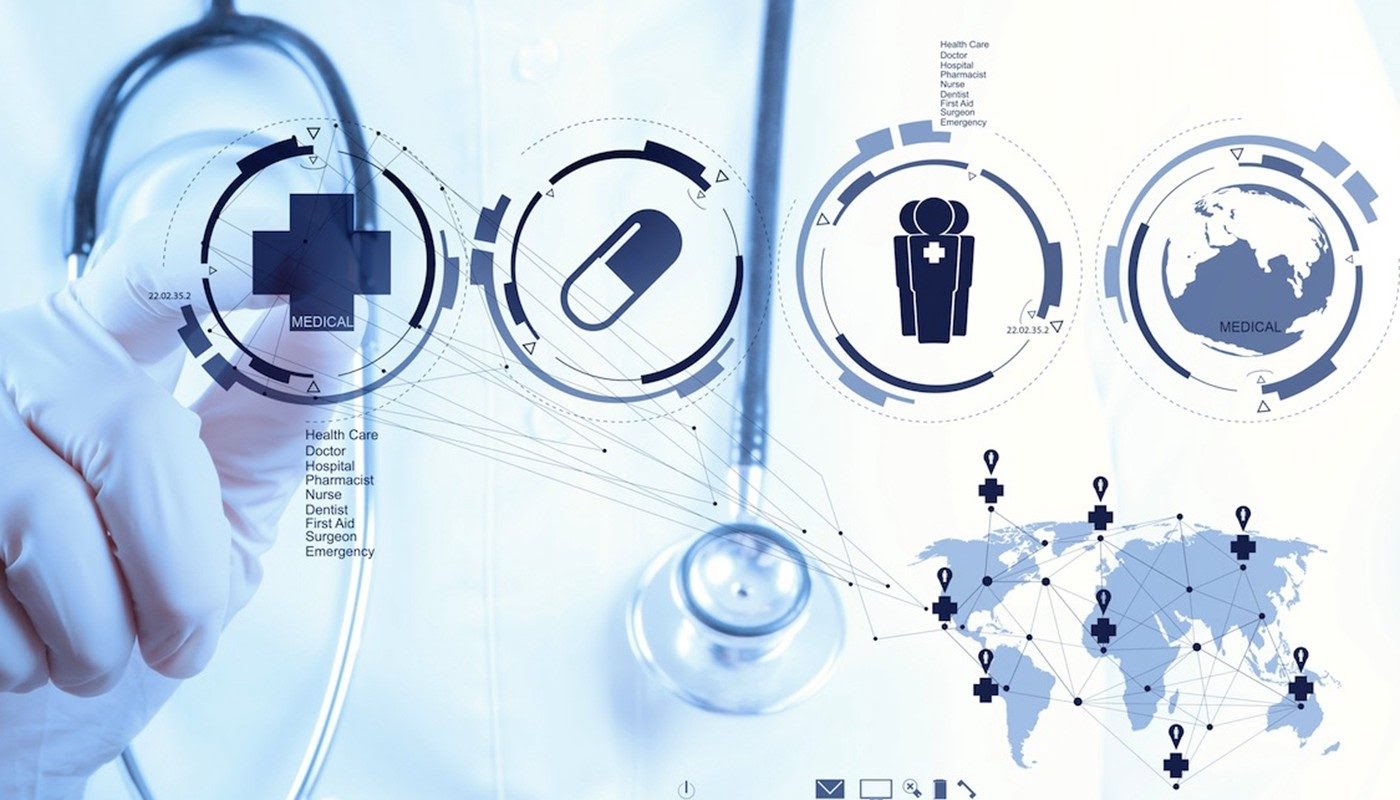 Provide better patient care services
Like any other industry embracing digital transformation, healthcare also puts forward a patient-centered strategy. The integration and implementation of various innovative technologies will give a chance to make treatment procedures more personalized and precise. This can be explained by the privacy requirement of the patients or the fact that individual advice is always better than various common recommendations/ approaches that might fail in some cases.
Moreover, the implementation of various digital solutions into the healthcare field can help save a lot of valuable time. As a result, the patients are provided with a 24/7 connection with medical staff and numerous lives could be saved.
Build data-driven analysis and create a better organization
A digital transformation healthcare system enables the healthcare workforce to analyze data effectively and much quicker than the so-called traditional method of paperwork. This way, all the data is digitalized. In the later steps, the staff can base from the number or information to make data-driven decisions, thus improving the productivity in the whole process.
Thanks to cutting edge technologies, doctors can have quick access to the medical records of patients. This is how the workflow can smoothly and automatically run without any hassle.
Create a better environment for medical staff
A digital transformation healthcare system allows doctors or medical staff to get access to a large amount of data at any time or anywhere that is convenient for them. With unlimited access and a huge source of valuable data, they can conduct research successfully and provide better treatment for the patients.
At the same time, under a digital transformation healthcare industry, medical staff can be free from paperwork or some simple repetitive tasks. The burden is alleviated so that they could spend more time sharpening their expertise.
Top list of digital transformation healthcare technology
In this day and age, digital technologies promote numerous changes in society in general and in the healthcare field in particular. Let's go through a list containing the most popular technologies which are used to enhance the medical facilities and the industry:
Artificial Intelligence
AI is among the cutting edge digital transformation healthcare technologies. It has great potential for data analysis or replacing human force in high-level tasks. Some amazing AI-based technologies can be listed such as robots, virtual health assistants, or chatbots.
According to research, the future of the healthcare AI-powered tools market is expected to exceed $34 billion by the year 2025. From the figure, we can deduce that this technology will shape almost all facets of the healthcare industry.
Augmented Reality
Augmented Reality or AR is a piece of technology that enables medical staff to have real-time information in a highly visual format to complete the treatment procedures with minimum error. Therefore, it helps with the enhancement of efficiency of the process and optimizes costs or expenses for certain remedies.
For instance, doctors can utilize AR to hone their skills or to plan complicated surgeries before jumping into action first hand. Another example of AR digital transformation healthcare technology could be VR headsets. The device can motivate patients to do certain exercises and help children with autism learn how to navigate the world.
Cloud Computing
Cloud Computing is a top-notch digital transformation healthcare technology that allows staff in healthcare provider centers to store and share data across platforms. At this point, it ensures a smooth workflow among departments and builds a structured organization.
Blockchain technology
Blockchain is another great advancement of technologies that are applied to patient caring. This tool provides doctors or medical staff a chance to see a patient's medical history record and allows them to continue the treatment with a proper remedy.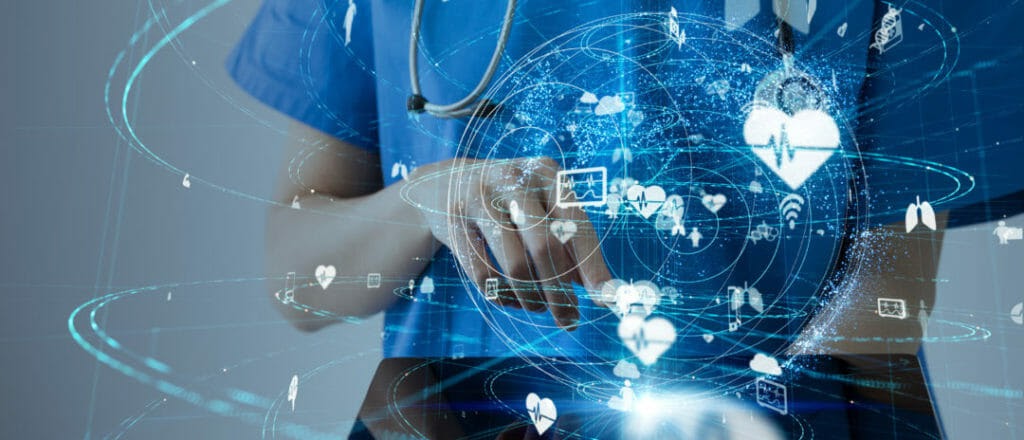 IoT
Internet of Things (IoT) used in the healthcare industry are basically wearable devices and supporting apps. These tools can assist doctors in real-time data collection, giving them the full image of the patient's state and allowing them to make data-driven decisions.
The latest digital transformation healthcare trends in 2021
Digital transformation healthcare solutions enable new trends in the industry. This year, we stand a chance to witness the rise of the four following trends:
Mobile Healthcare
Mobile apps and 5G digital transformation healthcare technology will be under massive investment in the years to come. Those pieces of technology will help patients to keep in touch with a doctor, or contact medical centers much quicker. Moreover, medical training could also be facilitated to help medical staff hone skills or acquire technical knowledge at a far distance.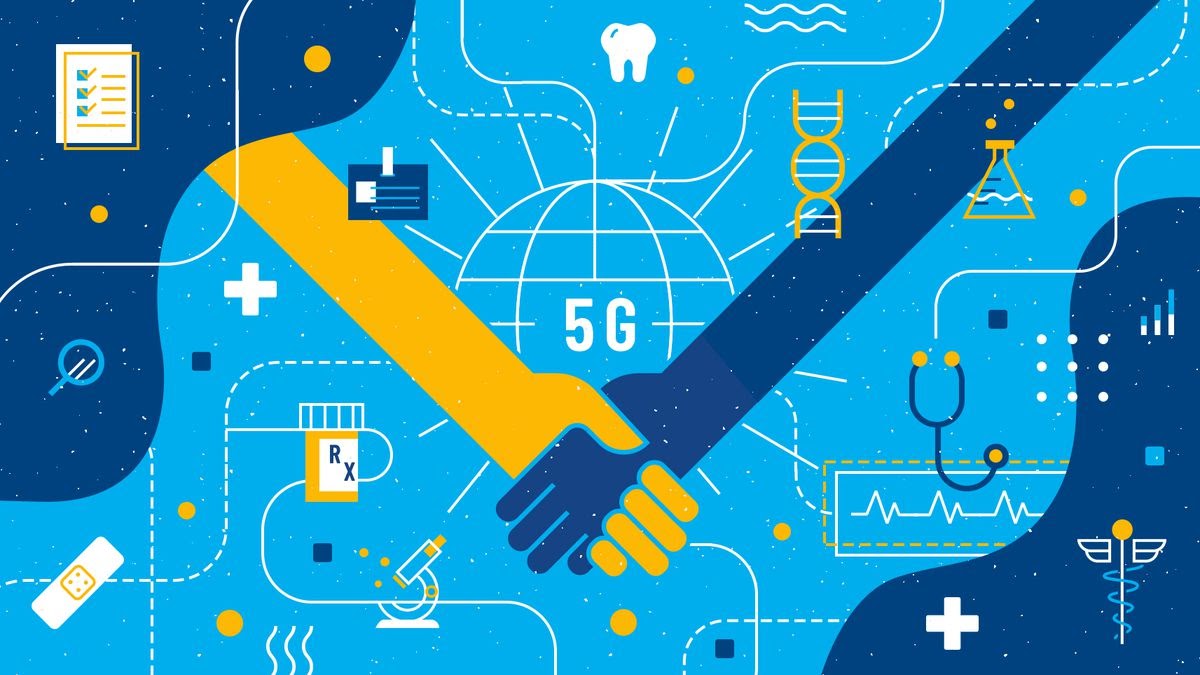 IoT Healthcare
IoT remains its vital role to open up a world of possibilities in the healthcare industry. Thanks to technology, the applications of digital healthcare are manifold. For instance, IoT is included in closed-loop insulin delivery, cancer treatment, or connected inhalers,…thus giving medical staff insight into various symptoms and allowing patients to take more control over their lives.
According to a recent market forecast, The IoT Healthcare Market is worth approximately $158.07 billion with 50 billion connected devices by the end of 2020.
VR Healthcare
Thanks to the new dimensions of treatments for better patient care that VR offers, this piece of technology is still a promising land for investors to pour money into.
The prime example of how medical VR is transforming patent lives and how doctors work is the Neuro Rehab VR. This technology encourages more patient engagement, leading to their speedy recovery in physical therapy procedures.
Therefore, we can deduce that in the years to come, VR Healthcare will start to become the rule rather than the exception.
Robotics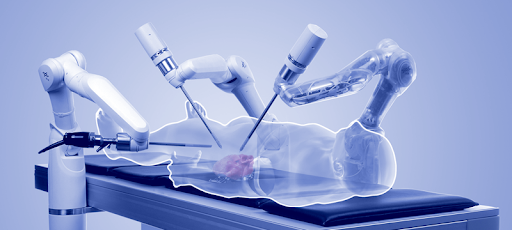 Robots bring automation to healthcare and ensure the safety of medical procedures and a cost-effective solution for patients. For instance, robotic personal assistants and humanoids are innovative inventions demonstrating the rapidly growing part of the modern healthcare landscape.
Even though the Robotics field is expensive and it takes years to be implemented, the use of robots is drastically changing healthcare. Thanks to the huge advantages, the trend will definitely continue to nourish in the future.
Final words
From the above big picture, it is evident that the state of digital transformation in this ecosystem is quite promising and the role of technologies in the industry is obviously vital. For better patient care, healthcare organizations should embrace the positive benefits of digital transformation.
In case you need any further information, do not hesitate to consult us in the comment box below.