Digital transformation is affecting every industry, and the media industry is no exception. With the advent of digital transformation in media, consumers have more opportunities than ever to access the content. Also, they expect to be able to do so wherever they are, on whatever device they happen to be using.
To keep up with these changing consumer habits, traditional media companies are embracing digital transformation initiatives, adapting their businesses to a digital world. Let's dive into this topic in this post today!
What is digital transformation in media?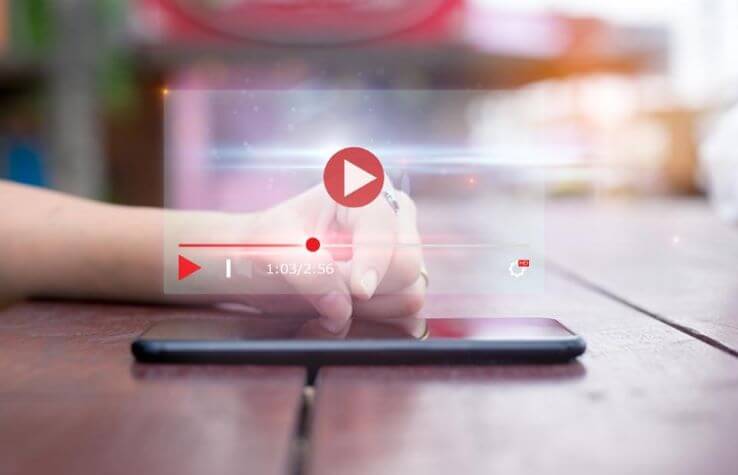 Digital transformation is the profound shift in how we live, work and relate to one another, to a social, mobile, cloud-powered world. Media companies are under pressure as consumers shift their attention to digital channels and ad dollars follow suit. In response, media organizations are turning to digital transformation to save costs, increase revenues and improve engagement with customers.
Digital transformation can take many forms. At its core, it is about using technology to create new value for customers, employees, and shareholders. For media companies, this might mean creating new experiences for customers or finding new ways to monetize content. It could also mean developing new capabilities internally to drive efficiencies or enable new revenue streams.
The benefits of digital transformation in media
Real-time Booking
Digital transformation has made it easier for advertisers to book advertising space in real-time. This has decreased the likelihood of media agencies double booking ad spots. Moreover, it creates a more efficient and effective booking process for advertisers with fewer missed opportunities for excellent advertising placement.
Collaboration
To run a successful marketing campaign, you should partner with a media company with the necessary reach and exposure. However, brands are also interested in working with companies that are easy to communicate with and have streamlined the campaign setup process. Self-serve platforms and digital technologies have made it possible for media companies to remove manual processes and get campaigns up and running without delay.
Personalization
The rise of programmatic advertising technology allows brands to deliver targeted content to their specific target audience, based on their audience profile. This means that brands can offer the right content to the right people at the right time, which improves the audience's experience and helps to convert more people into customers.
Automation replacing manual tasks
Media companies must always be looking for ways to optimize their efficiency and better serve their customers by automating data collection and other tasks to instead assist their advertisers in optimizing their campaigns. By taking this approach, media companies can focus more on nurturing their customers and less on the day-to-day tasks that can often bog them down.
Access to real-time data and analytics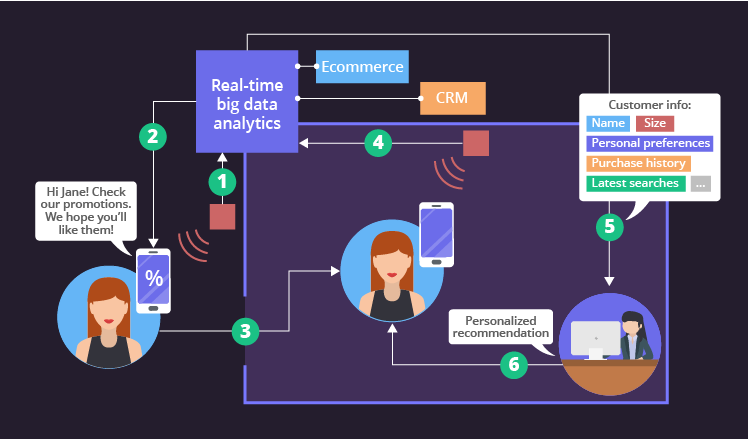 As companies increasingly migrate their operations online, they are discovering the benefits of real-time data and analytics. By compiling this data in one place, companies can now get a better understanding of what is working and what is not. In addition, real-time data and analytics provide visibility into changes in customer behavior, allowing businesses to adjust their marketing strategies accordingly.
Cross-channel advertising
In today's world, people are engaged on several platforms throughout the day, not just one. They consume media in a variety of ways, and advertisers must be present across these platforms in order to be successful. By being aware of this trend and adjusting their strategies accordingly, advertisers can reach their target audiences more effectively.
Factors driving digital transformation in media industry
The below trends are driving digital transformation in the media industry, as companies scramble to meet the ever-changing needs of their customers.
Demographics
As the global middle class continues to grow, so too will the demand for new media services.
New demands will come from millennials, who are looking for technology that offers convenience, memorable experiences, and instant access to content.
The aging world's population leads to increased demand for health and wellness, entertainment and education services designed for older people.
Urbanization promotes demand for media offerings designed with people's commutes and busy work lives in mind.
New consumer behaviors and expectations
As digital media has become more prevalent, so too have new consumer behaviors and expectations.
Younger generations, in particular, are keen to consume content from around the globe, and more adept at spotting marketing or PR spin disguised as editorial content.
The rise of the amateur content creator has also led to a change in consumers' expectations, as they now appreciate having someone to curate content for them.
Consumers are more and more aware of the digitization of their daily lives that can be monetized by third parties.
Ecosystem challenges
The rise of startup companies that are challenging the traditional media landscape. These companies are often providing innovative new products and services that are appealing to consumers who are increasingly accustomed to having instant access to content from anywhere in the world.
On the other hand, the legal frameworks surrounding intellectual property are not yet equipped to deal with a new generation of media consumers who expect to be able to access content from any location at any time.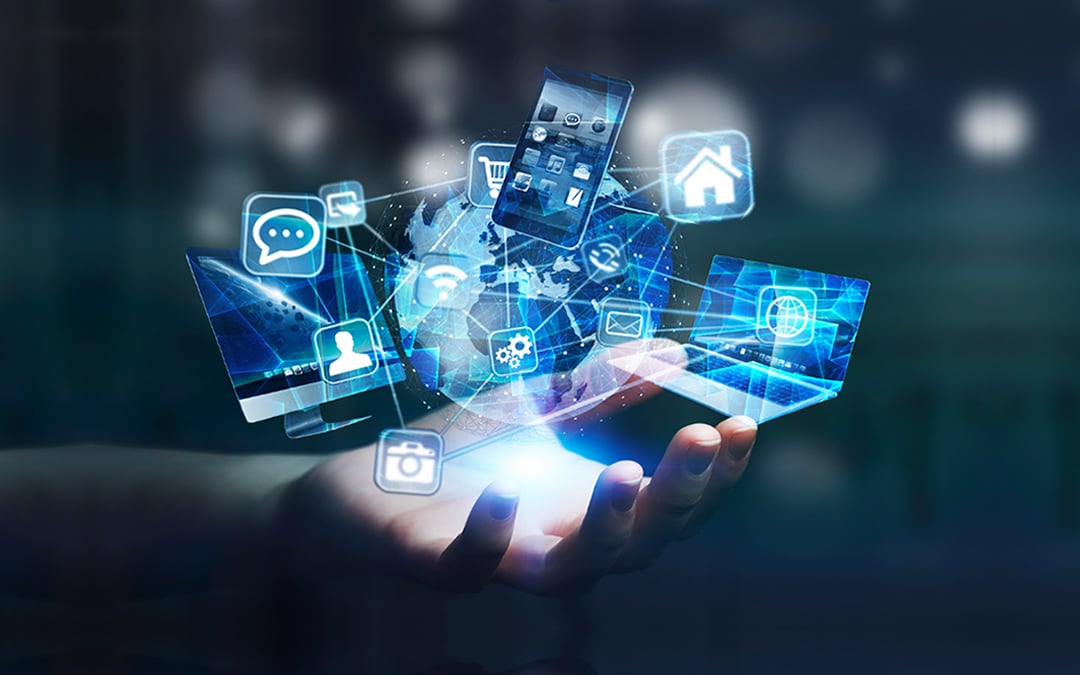 Technology trends
The ever-increasing connectivity of consumers has created opportunities for media businesses to fuel continuous conversations. With technology allowing access to content anywhere, anytime, businesses must be ready to provide what consumers want, when they want it.
In addition, the growing availability of open-source and free software has enabled startups to enter the market quickly and with innovative products. To keep up with these trends, businesses must be agile and always ready to adapt to the latest changes in technology.
The example of the New York Times in digital transformation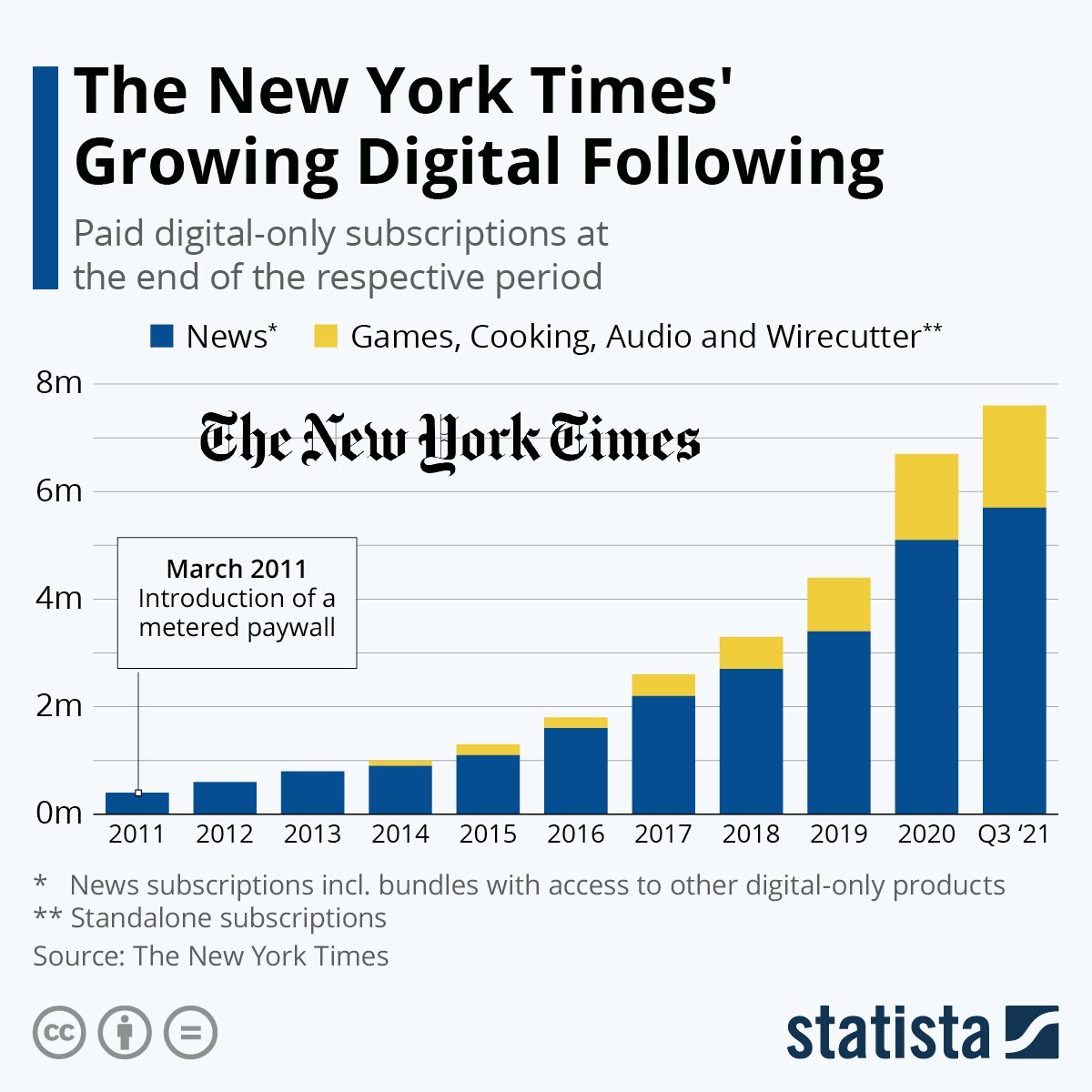 In recent years, The New York Times has adapted its business model to include a digital subscription service. This move has been incredibly successful, with the company reaching 8 million subscribers across its digital and print material. The New York Times is now leading the way for other media companies to make the switch over to digital.
The New York Times' digital transformation is an exciting development in the media landscape. The company's success demonstrates that there is a demand for paid digital news from consumers. The New York Times is leading the way for other media companies to follow suit and make the switch over to digital.
Digital transformation trends in the media and entertainment industry
Equip yourselves with the following digital transformation in media:
D2C video streaming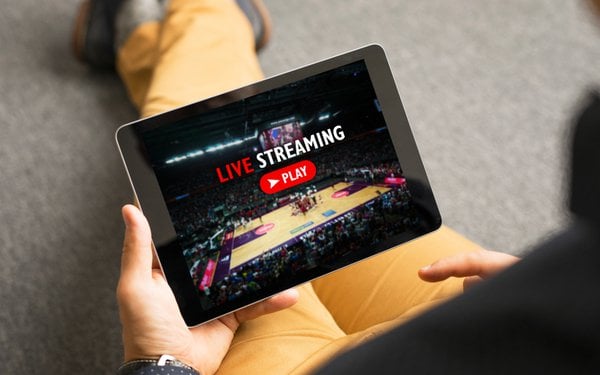 One of the most notable trends is the move from traditional broadcasting to Direct-to-consumer (D2C) video streaming. The result is that viewers now have more control than ever over what they watch, when they watch it, and how they access it.
The role of artificial intelligence
AI is being used to create more personalized content, improve audience targeting, and enhance the overall user experience. As a result, AI is becoming an essential tool for media companies looking to stay ahead of the curve. One of the most exciting trends in AI-driven media is the use of creative intelligence. By harnessing the power of AI, media companies are able to create better, more original content that resonates with audiences.
Personalized content
By using data about their readers, media companies can deliver tailored content that is more likely to engage and retain readers. This approach has already yielded success for some publishers, and it is expected to become even more widespread in the years to come.
Role of blockchain in the media industry
Blockchain is a decentralized, secure database that can track ownership of digital assets. This makes it ideal for use in the media industry, where piracy is a major problem. By using blockchain to track ownership of copyrighted material, media companies can reduce the amount of pirated content and ensure that only authorized users have access to it.
Focus on enterprise
By investing in enterprise-level solutions, media companies can streamline their operations, improve efficiency, and better serve their customers. In addition, enterprise-level solutions often come with robust analytic capabilities that can give media companies insights into their businesses. As the media industry continues to evolve, expect to see more companies focus on enterprise-level solutions.
In conclusion
There are many benefits of embracing digital transformation in media, such as increased audience engagement, new revenue opportunities, and cost savings. As we have seen from this blog post, media companies that have undergone digital transformation are thriving and those that have not will soon perish. Are you ready to take your media company into the future? If so, contact us today for a free consultation on how we can help you achieve success through digital transformation.