Over the past few years, the phrase "digital transformation in travel" has been repeatedly mentioned more and more. It is undeniable that digital transformation is fundamentally changing the model and way of operations of an organization or enterprise on the basis of utilizing modern digital technologies to create novel opportunities and values. According to research by Microsoft corporation on the economic impact of digital transformation in the Asia Pacific, in 2017, digital products and services brought about 6% of GDP for this region. It is also forecasted that by 2023, this figure will experience a rapid rise to 60%. The report also stated that in the next 3 years, 89% of jobs in the region will be converted. 
The powerful spread of Industry 4.0 with the advent of new technologies such as artificial intelligence (AI), internet of things (IoT), big data, blockchain, virtual reality (VR)… is having a profound impact on the entire socio-economic life, gradually replacing the traditional mode of operation to operating in the digital environment. All businesses and industries that stay out of this inevitable trend may not benefit from its variety of merits. And the industry of travel and tourism is no exception. The digital transformation, or in other words, promoting the application of digital technology in tourism development is one of the vital factors, forcing the destination government and the business of tourism services to focus on implementation.
An overall view on the omnipresence of digital transformation
Over the last decade, the tourism and travel industry experienced the dominance of conventional offline travel agencies and the scarcity of agencies implementing high technologies. This trend was formed because these traditional agencies often possess undisclosed information that the customers can get from nowhere else unless they visited these agencies' offices. People wishing to plan on a trip often need to spend hours just to book a ticket after undergoing a bunch of confirmation papers and forms. Especially with trips involving flights, passengers need to spend approximately 2 hours waiting for the check-in process due to all the manual procedures.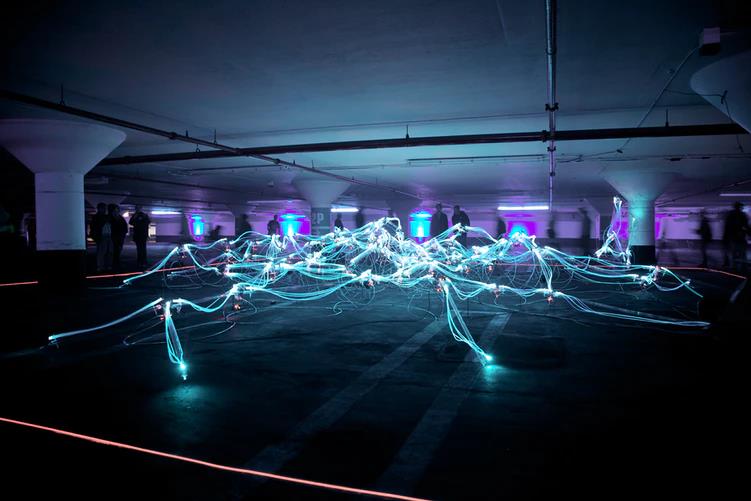 Digitalization or digital transformation tendencies in various aspects and industries of life have been undoubtedly exerting great influence on how we perceive the popular industries in our life such as healthcare, logistics, insurance, manufacturing, etc. Among the commonly used industry, travel and tourism are surely not an exception, especially in the midst of all the chaos and uncertainties caused by the rapid rise of the epidemic. The industry experienced enormous changes because of all the digital moves that influenced every part of it, transforming the travel industry into one of the most active adopters of digital transformation.
With the coming of digital transformation, the practices in the travel industry made an innovation in how people perceive and embrace the information and services that the travel agencies provide. Namely, the existence and spread of Internet usage, as well as the tourism software development, has wiped away the challenge in terms of geography, permitting the companies and their customers to interact with each other via a screen only. With the support of the digitalization process, the travel agencies made use of both transactions and information disclosure in each stage of the chain, allowing the customers to research thoroughly before packing for a trip, compare between agencies, and check feedbacks from previous users, other significant features could be listed out are reserving tickets, booking accommodations, or even requesting a virtual tour of their desired destination.
Bearing all the information above in mind, we could all agree that digital transformation is definitely a must in travel agencies wishing to thrive in the midst of today's competitive marketplace of tourism. However, these digitalization trends bring benefits only when their businesses interact regularly and consistently with the customers, listen closely to them, and try to understand their needs to continually provide them with a great experience. For business, digital transformation in travel and tourism industry nowadays is no longer an optional strategy, but gradually becoming an indispensable practice must be taken to be qualified to be competitive and respond to the nonstop growth in customer's demands and needs.
Why must the tourism industry take digital transformation in travel into account?
Could you recall a single moment about your last trip in reality? What is your process of going on this special vacation? How did you find where you should go? How did you plan for your vacation? How did you share about the great time you had on that vacation afterward? Did your answers above contain actions involving different forms of modern digital technologies? Were all of your answers relating to digital technologies?
How the customers of the travel and tourism industry perceive and make decisions on going on a vacation has changed rapidly over time. And as a result, the travel agencies now can no longer depend mostly on interacting with the customers at where they proactively access the information. But companies wishing to thrive need to offer dynamic destinations that meet their visitors where they share and discover.
During the outbreak of the Covid-19 epidemic, many faces of the tourism and travel industry have been slowed down or ceased. And as a result, the importance and demand for radical digital experience are becoming enormous. The owners of travel businesses have been implementing various solutions to adjust their presence on the digital platforms and offering great digital experiences.
So, the answer for the common-seeing question "how can the travel and tourism industry recover from the Covid-19 epidemic?" is that the businesses need to demonstrate the ability to handle the digital transformation in travel field efficiently and excellently.
Not only that, but the digital transformation in travel industry has considerably improved the experience of customers by offering them greater support in operational efficiency. It can be said that the cycle of a travel customer is now fully assisted with the digital assets of the service providers or the agencies. Either you choose airlines, surface transport services, or a variety of accommodations like hotels or apartments, the digital disruption also exerted a paramount difference on any points of the trip. Any travel agencies today are also trying to improve the service quality provided to the customers through digital platforms
In a modern world that is full of chaos and uncertainties, there is one thing that could be certain about: that is we must get through this together. As we need to make moves to recover from the severe impacts of the epidemic, digital transformation utilization must be a progressive effort that's always taken into account by tourism service operators and organizations.
>> Read more: Digital Transformation in Automotive industry: Trends and Challenges
5 Different trends of digital transformation in travel
As in other business sectors, travel, tourism, and hospitality businesses are strongly influenced by the digital transformation moves (Newman, 2018). Among the high technological solutions which are developing at a rapid rate, some of the following trends of digital transformation in travel can be mentioned:
These mobile applications are designed to be consistent with a characteristic of the customer (visitor) of travel businesses; that is these people are often being far away from where the "product" is and "consumes" the product during the move. Applications on smart mobile phones allow customers to exploit information, perform transactions and integrate a wide variety of other utilities. For example, applications on smartphones are now also used to open hotel rooms, order meals served in rooms, or order additional services in the hotel… In fact, reality has shown that with mobile devices people can plan the entire trip from booking tickets, booking services to finding information about places to visit, choosing a guide… during the trip without having to interact directly with anyone in a traditional way.
Artificial Intelligence and Chatbot
Artificial Intelligence (AI) has asserted its place in the trends of digital markets, and the tourism sector is no exception. Chabot is a program created on a computer, which can be defined as a tool that allows humans to communicate interactively, through a pre-programmed artificial intelligence. Chatbots are divided into two categories in the way that they interact with humans, auditory (sound) and textual (text), and the use of these chatbots are now increasingly popular on travel business websites. The advantage of a Chatbot is the ability to work continuously and be ready to answer many different types of requests of people such as processing a booking request, reporting the weather, showing the location of ATMs… Available anywhere, at any time, and in any language.
Internet of Things connection
With more and more devices connected to the Internet of Things every day, travel and tourism businesses can find ways to exploit it to help serve customers more conveniently and effectively. IoT data facilitates businesses to know their needs, their demands, travel habits, and some other characteristics so that they can convey to potential customers the information they know the customers care about. Mining IoT data both helps businesses increase the ability to sell products, know customers better, and at the same time help customers save time searching and performing actions to buy the products they want.
Review & Rating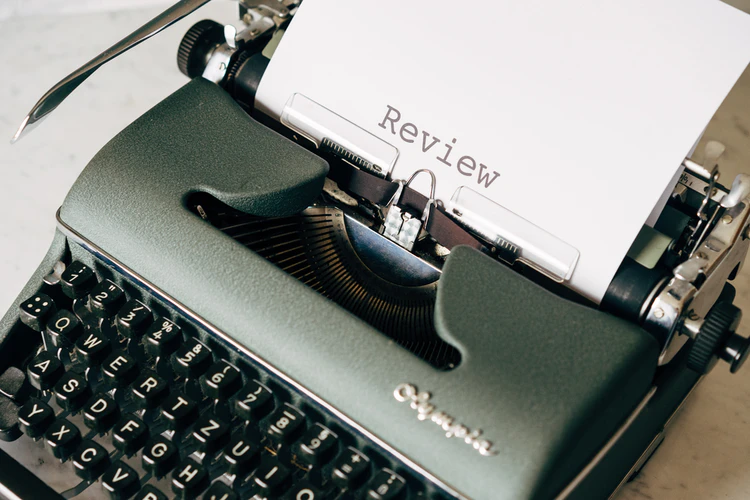 That customers can share their opinions quickly and conveniently through the Internet, especially social network platforms designed specifically for the tourism and travel industry such as Facebook, Yelp, TripAdvisor, or travel websites help the accommodation establishments and travel service providers get a more profound understanding of their visitor's wishes and needs.
These technical tools motivate these businesses to pay more attention to quality to create visitor satisfaction, to build credibility through customer review scores. Besides, this is also a reference channel, helping customers feel secure when choosing a travel product or service. However, it can be seen that this trend is towards better customer service, not to increase profits for tourism businesses.
Virtual reality travel
Along with the rapid development of internet-based high technologies, the term Virtual Tour or Interactive Tour appeared in 1994, and over time, became more popular with tourists in many countries around the world. However, the term is still very new and has not been widely applied in developing countries all around the world.
To meet the customers' needs of finding information, experiencing travel destinations on the Internet before and during the trip, many tourist sites or travel service provider companies have built virtual tours or interactive tours as part of the digital transformation in travel movement to simulate travel places via recreating images, videos, other multimedia elements such as sound effects, music or narrations, descriptions, texts. The factor that makes the virtual tour attractive to tourists is that new technologies are applied as a core part of that system such as 360 photos, 360 videos, Panorama photos, Flycam photos… Guests can better understand the place to visit and stimulate their travel inspiration.
Currently, the trend of personalization in tourism with self-sufficient tourism and self-visit is strongly developing. Responding to this trend, the virtual tour application will help visitors visualize a full schedule before going. At the same time during the travel process, the virtual tour application can provide necessary information to help tourists get the most complete experience at the destination. Even some businesses also propose a tour "at home" with a much lower cost than making the trip in reality. For example, visitors can spend $200 to buy a virtual tour at the Louvre, instead of having to spend a lot of money to go to Paris and buy tickets to visit the museum. However, many people are still wary of this approach, as 5 believes that information provided through virtual tours cannot replace the experience, especially emotionally.
Final Thoughts
All around us today, business models are being radically transformed by digitalization. New opportunities are being created, as the rate of change continues to increase, and the number of new technologies continues to grow. Through the article, we also want to mention some of the current digital development trends in tourism in the world.
This shows that the digital transformation has not been fully implemented in the tourism industry of our country. Therefore, tourism businesses need to accept the change that comes from digital transformation and quickly catch up with the trend by re-examining the business model, reviewing the structure, the company management model and invest more in technology. If corporate culture does not catch up with that pace, it will inevitably be a stagnation, not only for the development of businesses but also for the integration of Vietnam's tourism industry into trends. new technology in the world.