Developing a customer experience strategy will help you to raise customer lifetime value, send your revenue soaring, and increase customer satisfaction. For instance, let's consider this information: 81 percent of companies were expected to compete mostly or completely based on customer experience in 2019. But what exactly is customer experience (CX)? It is the total of all the interactions between an organization and a customer, including purchase, service, discovery, initiation, and advocacy. Every stage in the customer journey involves customer loyalty and the way customers talk about your brand offline as well as online.
Let's jump into this post to know more about examples of customer experience strategy and how to do this successfully.
The reason why customer experience is important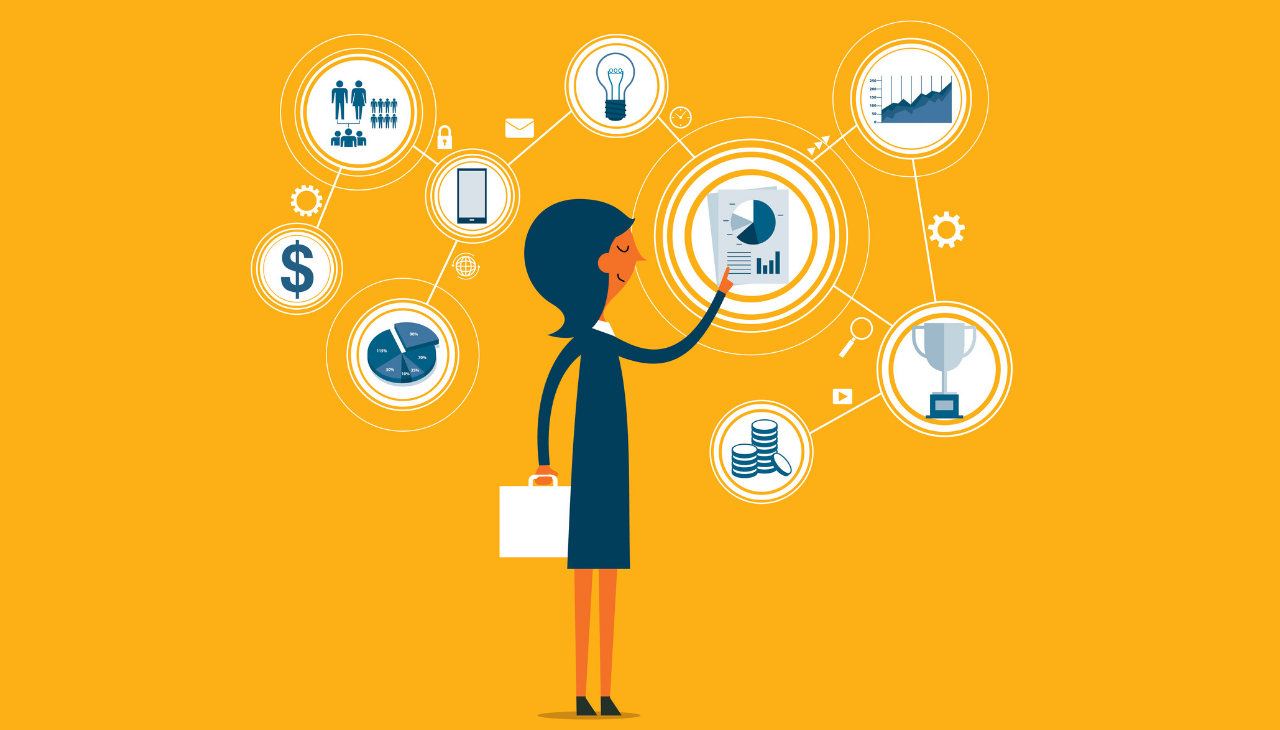 Here are some interesting numbers, which are benefits of customer experience strategy:
47% of senior executives said customer experience involved customer enthusiasm for being brand advocates (according to an Oracle survey).
60% of companies participating were willing to pay more money for a good customer experience (according to a study by American Express).
80% of participants in research by Bain & Company believed their customer experience was great.
Therefore, customer experience has the potential to bring you a wide range of value, but, because so many companies don't make it in the right way, it's still a pretty solid competitive benefit.
What contribute to a great customer experience?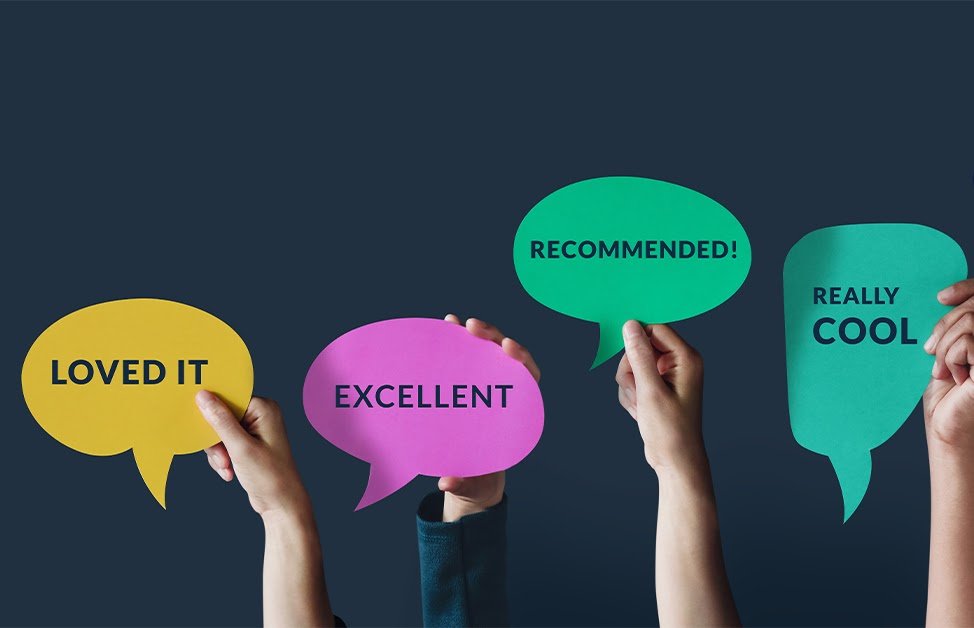 Creating a customer experience strategy is all about the interaction? It seems there is more to it. Interaction must be done, but the depth of interaction, availability (touchpoints), and impression (engagement) are also extremely necessary:
Touchpoints: It is where a customer has contact with your brand. It could be through a brand message, an employee, or a product. And it can occur across various channels and devices.
Interactions: A communication process between employee and customer.
Engagement: The interaction's quality.
Making a great customer experience means that you have to be excellent at every stage.
How to build customer experience strategy?
Create a clear customer experience vision
Having a clear customer-focused vision is the first stage in your customer experience strategy so that you can communicate with your company. Creating a set of statements that act as guiding principles is one of the easiest ways to define this vision.
For instance, Zappos use their core family values and these values are embedded into their culture, which combines delivering wow through service, embracing change, and being humble.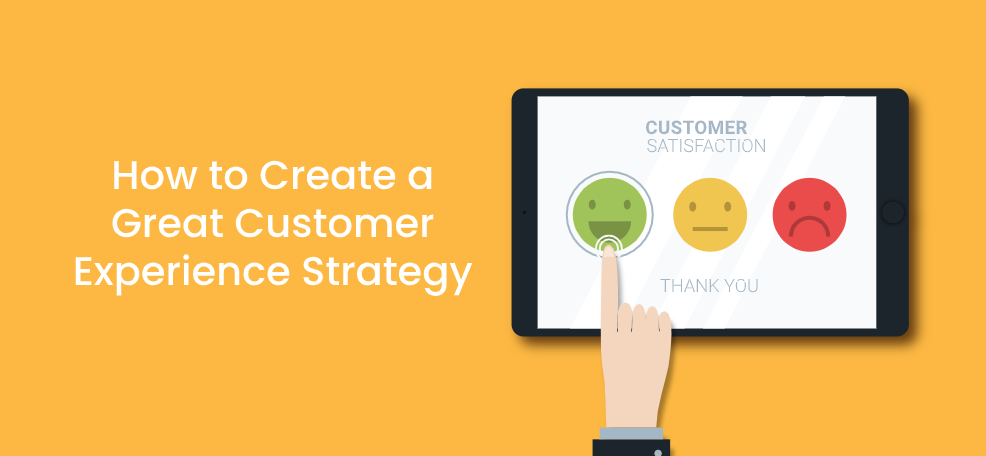 Once these principles are known, they will drive the behavior of your organization. Every member of your team should know these principles clearly and they should be embedded into all areas of development and training.
Reverse-engineer the experience you want to deliver
Apple brand guru Steve Jobs said that "beginning with the customer experience and working backward to the technology".
Here are some ideas to do this:
List your company's customer experience stages. Where are the chances to make an impression? For example, with Amazon, it's early delivery.
Focus on practical problems, even the very smallest, and forget about the superficial.
Use tools such as Fiverr autofill on forms to save users time. Even small touches like these will make a big difference.
Figure out who your customers are
The next stage in customer experience strategy and design is to bring to life various types of customers who deal with your customer support teams. If your company is going to really understand customer demands, then they need to connect and empathize with the situations that your customers face.
The solution to do this is to segment your customers and create personas (or customer profiles). You have to try to give every persona a name and personality. For instance, Anne is 37 years old; she likes cutting edge technology and is tech-savvy enough to follow a video tutorial on her own, while John (46 years old) must be able to follow clear instructions on a web page.
By creating personas, your customer support team can realize who they are and understand them better. It's also a crucial stage in becoming truly customer-centric.
Capture customer feedback in real-time
How can you tell if you are delivering an awesome customer experience?
You need to ask them and it will be ideal if you do this by capturing feedback in real-time.
Let's use live chat tools to have real-time conversations and then, send a follow-up email to each customer using similar customer experience tools and post-interaction surveys.
It is possible to make outbound calls to customers to gain more in-depth feedback.
It's also necessary to tie customer feedback to a particular customer support agent, which helps to show every member of the team the difference they are making to the business.
Hire team players and get them invested in the process
Employees play an important role in creating a great customer experience. Damien Peillon, from Logogenie, trains employees to really focus on customers. If a customer mentions their birthday when making a reservation, the manager will come over to wish them well at the table. Therefore, you need to pay attention to the details. Knowing what customers like and dislike allows you to act on them to personalize the experience.
However, you need to do with the right people in place to do this.
Let's consider these tips to find the right people:
Focus on skills that matter such as interpersonal skills, maintain calm in a crisis, and the ability to interact and connect with people.
Create a set of principles to follow, thus customer interactions are consistently smooth.
Attend to customer needs and use feedback loops
Thinking back to the Bain & Company research from earlier, 80 percent of companies believe they are providing great customer service, but only 8 percent of customers agree with them.
Without asking, how could you know customers' needs? Without asking, how can you assess your company value? That's the reason why it's essential to create feedback loops. Here's how:
Use real-time feedback surveys and post-interaction. You can follow-up with customers via the phone for more details.
Focus on what is being said about your company on social media, where customers are usually the most honest.
If you keep your ear to the ground, you will hear customers telling you exactly what they really want.
Research your competitors and create goals and objectives
You have to analyze competitors and market trends to build an overall picture. Let's internal and external tools. In case you know where improvement is needed, you can then use this to bridge the gap between where you are and who you want to be. Creating strategic objectives and goals will help when implementing customer experience strategy best practices.
Replace marketing with customer service
Marketing means showing customers what's great about your services and products, then pushing them towards purchase. Then, digitalization has drastically shifted customer's decision-making processes. They put in the hard yards when it needs research. They already realize the advantages and disadvantages of your product or service. Customer service can then help you differentiate from the competitors.
However, there is no value to assure customers you are interested in more than just selling. Let them know that you are there to support them in every possible way.
Make use of the right technology and tools
Only 12 percent of businesses had cloud-based customer service management tools in 2008. Now it reaches 87 percent.
Organizations are chomping at the bit to adopt specialized customer-centric technology. Some of them wonder when these tools decrease the workload of an organization by 67 percent. Therefore, it would be crazy to ignore this kind of increase in efficiency and reliability.
Here are some ideas for you:
Engage customers by diverse channels all in one place.
Raise customer engagement with automated messages tailored to customers/visitors' profiles.
Measure correctly your customer experience strategy quantitatively.
Decrease churn with predictive analytics.
Build systems for quick and effective resolutions
After you have analyzed the customer feedback, it's time to respond. Each step in the customer lifecycle must have an unobtrusive support system in place. You should place control in the customers' hands and don't force your support on them, but show them it is there and the way to access it.
Here are some examples to provide customer support:
With consumers taking to social media platforms in their droves, venting frustrations, and on the hunt for information, it's important to always have a support executive active.
Traditional feedback forms still serve a reason. You can even use the feedback forms for humor and fun.
Optimize your customer experience strategy
The customer experience strategy is a continuous process. Adopt an ongoing improvement approach including measure, optimize, and repeat.
Here are some tips for you:
Know your target audience.
Remember the little details.
Train employees about your products or services, and how to cope with customer's queries.
Leverage customers to gather information on brand design, product usage, experience, etc.
Reward staff who put a smile on the customers' faces.
Final Words
Customer expectations are much higher than ever and word of mouth travels so fast. And when the customer becomes even more empowered, it raises the importance of the customer experience. We have provided you with customer experience strategy examples and customer experience strategy definition. Customer experience offers a great opportunity to create loyal customers. When the right strategy is built correctly, companies will have a positive impact on customer loyalty, higher retention, and a rise in revenue growth.