Nowadays, every business that wishes to thrive must revolve around customers or, as professional sayings, become customer-centric. Especially for tech companies, which offer scaled, one-stop solutions in the form of a service, keeping customers happy and engaged with the products is moderately becoming the top priority of the business. And the metrics or that could measure the level of happiness and satisfaction of customers are based on the success of the customer that comes from hiring the service. And to manage the success of the customer thoroughly and systematically, companies need to make use of customer success software.
As speaking of working in the technology field, the customer success employees of the companies undoubtedly need to demonstrate the ability to function well with coding, programming, and developing as well as a comprehensive understanding of working with data and integrated tools. The employees also need to show their passion for superior client experience optimization. And the job title for that position is customer success engineer – who addresses the problems involving algorithms, developing and coding of the business with the ultimate aim of optimizing the experience of customers and helping them succeed with making full use of the services or products that the company provides.
What is a customer success engineer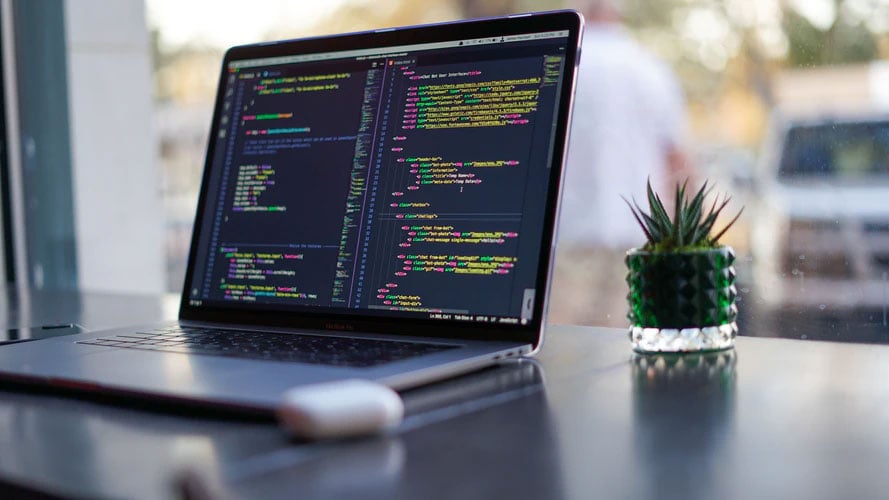 Before going into finding out the customer success engineer definition, we should go through the fundamental knowledge of customer success: what it is and why it is important.
What is customer success?
Customer success is a new model applied widely in organizing customer support departments in modern businesses, often initiated in technology-based, B2B businesses that provide customers with software or engineering products that offer a solution to their problems. These products or services often require customers to have certain knowledge and skills to process and make full use of them. To put it in an easy-to-understand way, if your customers can't use your product, they may consider what you create to be useless or ineffective, which results in customers' dissatisfaction and loss of trust in the company. Some customers may complain to you, but most of them may go looking for a replacement product from your competitor's businesses. And the mission of customer success teams is to ensure that the customers of the company never encounter those problems.
In short, the customer success team focuses on enabling the customer who purchased the products and services to make full use of those products or, as professional sayings, succeed in utilizing them. Customer success focuses on customer relationship management, tailoring customer and business goals to create mutually beneficial results. An effective customer success strategy often reduces dropout rates and increases your return profits of selling. This is the method that is intended to ensure a customer is achieving the desired results when using a product or service.
Why businesses need customer success team
There is a wide range of benefits that business could make out of applying the customer success concept into customer experience management, but the most important advantages that a competent customer success team could bring the company is:
Improve the process of renewing/acquiring products and services
With customer success management, tech companies can better manage this renewal process so they can grow faster with fewer resources. Customer success generates the insight, organization, and human resources needed to create greater productivity, meaning, and successful renewal.
Reduce the dropout rates of customers
Combining user feedback with positive and negative reviews will also decide to buy or stop using your product/service faster. Thereby, the Customer Success team will receive a lot of valuable feedback from customers. Combining feedback with "customer health" data, they proactively inform the product development team for improvements or additions.
Boost revenue
Customer Success, from there, not only creates an opportunity but also turns it into a revenue stream. The cost of acquiring a new customer is usually more than your first year of revenue. This is a common practice in the subscription business model. However, in the second year, most of the revenue is profit, marketing costs are only at the lowest level. This rate can be maintained continuously for the next many years if you do well on Customer Success. This chart doesn't even mention whether you increase the price of your product or an upsell.
So, what is a customer success engineer?
Every SaaS-based company has a different job title for this role such as: "technical solution engineer", "implementation specialist", "application engineer", and the list keeps going on.
Along with the rise of digital transformation and the urgent needs of SaaS solutions in the competitive marketplace these days – constructing a strong and competent success team has been one of the top priorities of the companies. But with a wide variety of names, there are certain features that these titles share:
They offer the technical deployment and implementation of the products and services to the customers
Almost all of their works are in the post-sale stage, based on the average timeline of the sales process.
The customer success engineer employers may, depending on how complex the products are, require the ability to investigate and analyze the customers' wants and needs and propose solutions to implement the products or services as the customers require. Once all the expectations and needs of the customers have been met and the customer could function the products "steadily", the customer success engineers move on to the subsequent implementation and closely coordinate with the customer support team to address all the customers' problems if they run into any.
Why customer success engineers are necessary for the business
The roles are vitally necessary for the business to operate well in today's competitive marketplace because of many reasons. The main reason is the company always needs to hire an employee that is able to assist the customers in resolving their problems every time they need. And with the boom of technology in the modern time, these issues are becoming way more technical-involving. Having someone that is able to deeply understand the customers' needs, get how other teams in the company work and can tie those parts together would make the overall customer experience surge.
The customer success engineer could become the person working with customers most regularly in the company in a really short time. So that they could get the first view on all the issues and needs and know exactly how to address them. To tie it all together, the main responsibility of this role is to connect all the distant teams and departments within the company so that every employee knows how things are going, has all the data they need, and quickly adapts and responds to any situation.
A customer success manager or customer success specialist can be expertise in communicating and understanding the wants and needs of the customers, but they often don't possess the ability to convey those needs to the engineering or product development team. Often, these misconceptions could result in extremely serious subsequent damage to the business. As a customer success engineer, one can communicate all the customer's issues to the engineering team in a language that ensures them be able to interpret and transform them into visible developments in the products or services. Having a representative of customers in the engineering team, who can at the same time have similar skills as engineers and know-how to interact with customers and understand how they are motivated could really help the business to thrive.
Why customer success engineer career worth pursuing?
In short, a customer success engineer could develop both technical coding skills, and work with customers directly. Each day is very different, and the opportunities that come up from this kind of role are never the same. A full-stack customer success engineer could get to learn how each team operates, and what they do to ensure the success of the customer. The opportunities to learn are endless, not just from the own role, but from all the people around.
This profession requires finding ways to connect all the dots across the company that others can't see. This provides the customer success engineers with the chance to see clearly what is happening in the big picture of the company. The position has a lot of effects on the development of the company.
Who should apply for the customer success engineer roles?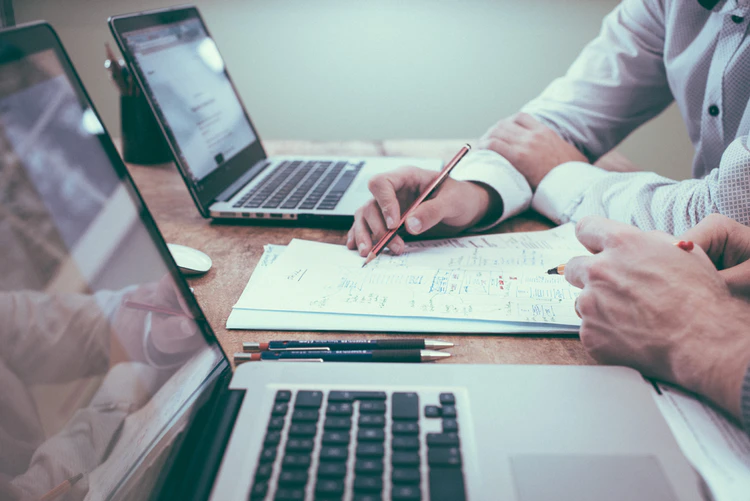 The persona or characteristics of a customer success engineer that a company wishes to hire can be on a very long list, depending on the business's goal and the complexity of the products or services they provide. But the role requirements often revolve around the ability to demonstrate a fine set of intensive technical and customer communication skills.
Customer success engineers could be asked to work well with customers, but at the same time are expected to offer highly technical solutions for the business. If you've ever felt like a jack of all trades, you're probably an ideal customer success engineer. And if you have the consistent desire to learn and grab chances to develop your skills as well as your networking, over time, you'll become an expert in the industry. Like any other profession, your skills should be developed and sharpened over time when you keep practicing them on the job. You can definitely expect the breadth of your technical toolkit to widen.
What a customer success engineer does
Based on the goal of the company and the type of the business, there is a wide range of skills that an employer expects from a customer success engineer. But in a company, customer success engineers often share a goal – increase the autonomous resolution of IT tickets. It could be broken down into these main categories of responsibilities below:
Execute deep troubleshooting and drive resolution of customer issues as quickly as possible.
Provide technical support for enterprise customers you've onboarded.
Develop a trusted partnership with key stakeholders and executive sponsors within customer organizations.
Provide insightful suggestions for improvements and enhancements that can be executed by-product and development teams.
Record, track progress and escalate application issues.
Collaborates with the various teams to ensure that problems are resolved effectively and efficiently.
Assists with various application testing activities and internal projects as needed.
The average salary of a customer success engineer
"How much a customer success engineer often earns on average" may be a common question of people finding this new profession interesting. So let's get a quick look at the statistics provided by Salary.com. Customer Success Engineer salary in the United States is $87,914 annually as of February 26, 2021, but the salary range typically falls between $76,389 and $100,220. Salary ranges can vary widely depending on many important factors, including education, certifications, additional skills, the number of years you have spent in your profession. What a number that is worth dreaming of, isn't it?
How this profession may develop in the future?
This role is just getting started. A few years ago, you didn't really see anyone with a CS Engineer position. Now, there are actually quite a few companies starting to hire for this role because they realize that they need someone who can sit in the middle. Organizations actually want to know what their customers are doing; they want to be able to support those customers in a meaningful way, whether it is technical or otherwise. Having someone who gets it and can actually speak the technical aspects of your product and be that person across your organization is invaluable.
Especially in a company that has fewer than 150 people, the Success Engineer role is a really critical part of growing and understanding your customer needs and ensuring a really good first customer experience. CS and SaaS-focused companies will probably find themselves realizing they want this position more and more because what they really need is someone who can do Support, but also can talk to our Engineering team, and can help the CSMs out as needed. When you have these things together, you find yourself wanting a Customer Success Engineer.

Conclusion
With all the advantages of the salary and opportunities listed above, customer success engineer is a new job title that is completely worth dreaming of. But to get a good position with that role in an organization, you must find a way to sharpen and deepen your skillset over time, as well as develop the ability to communicate well, with not only the customers but with the employees from various departments in the same organization.