According to statistics, the cost of having a new customer is 7 times more than the cost of retaining an old customer. Retaining a customer is always essential that the business must do. Because of that, the customer retention rate is the amount of data that is at stake. As you track this number, you'll know when you'll need to make important changes or switch gears to reach your growth and sales goals.
What is the customer retention rate?
Customer Retention plays an important role in all businesses because the number of loyal customers is always the only source of customers that needs to be maintained. Retaining a customer and letting them continue to buy products helps businesses save a lot of costs, particularly:
Advertising costs.
Cost of hiring human resources to call, introduce services.
Cost of meeting and consulting customers.
Time and cost to negotiate and sign a contract.
Also because of that importance, most businesses put customer care first. Besides, finding potential customers, maintaining old customers is not to be missed.
How to calculate customer retention rate?
What is a good customer retention rate? No one-size-fits-all response is available. The retention rate of each product is unique and is better than similar firms, industries and market-oriented strategies. Product teams are also under tremendous pressure to settle on the right rate of retention for their companies because they can ruin a company at a low rate.
So how do people calculate customer retention rates?
Customer Retention Rate (CRR) is an indicator of the percentage of customers who buy or use a service and come back over a certain period of time. Depending on the policies of each company, the customer retention rate is calculated at different time periods. Maybe monthly, quarterly, or annually. But usually, it will depend on the purchasing cycle and how often the purchase/sale is made.
Customer retention rate formula: CRR = (CE – CN) / CS x 100%.
Inside:
CE: number of customers at the end of a given period.
CN: number of new customers in that period.
CS: number of customers at the beginning of that period.
Accordingly, the customer retention rate helps businesses come up with suitable strategies to retain customers and develop businesses in a timely manner.
Average customer retention rate by industry: Top 7 examples
There are two approaches to evaluate the preservation of benchmarks: yourself and other businesses in your industry. To modify the retention plan, it is important to know what the average retention rates are for the industry and what they affect.
Let's see the top seven examples across industries
1. Retail: 63%
The retention rate in the retail sector is very poor compared to other top examples. The reasons for this are heavy rivalry and the absence of difficulty.
There are practically many options bombarding retail customers. Companies are working hard to switch between brands. In the meantime, this sector has an enormous number of leaders. The gap between acquisition and retention costs can be marginal for some firms.
2. Banking: 75%
A typical American uses 16 years of the same primary account. The main factors why customers move banks are typically linked to relocation or other living conditions. For decades, consumers have been sticking with banks. Just four percent of customers switched banks in 2018, for example.
This is because customers are highly satisfied. Banks are excellently positioned in customer service. They work together easily and contribute to the success of their customers.
3. Telecom: 78%
The "difficulty to leave" aspect is due to the high retention rate in the American telecommunications sector. These businesses concentrate on customer loyalty services and increase award opportunities. In the meantime, they establish long-term contracts that make it more difficult for customers to look the other way.
There is not so much rivalry in certain areas of the telecommunications industry, such as wireless carriers. Same services and benefits are offered to each top company and pointless swapping.
4. Services in IT: 81%
The high retention rates in the IT industry are driven by the emphasis on customer success among top companies. In general, IT services show results very fast. In the absence of the desired customer result, a high turnover rate and a destroyed image are easily achieved.
5. Insurance: 83%
Many factors determine the retention rate of insurance firms. A high prevalence is not necessarily a health predictor. By the acquisition cycle, it is important to examine the time people spend as customers with the business and the retention rate.
A loss of 17 out of 100 customers can be extremely harmful to an insurance firm. A lot more than a retailer, let's say.
Insurance firms are expanding their share of the wallet and increasing their customer "difficulty to quit."
6. Professional services: 84%
Professional services firms are committed to establishing close contacts with their customers. This maintains a high degree of retention. They highlight each client's personality and make the services provided an important part of its success.
These businesses make their services part of the consumer's routine with the right approach to personalization.
7. Media: 84%
Like the retail industry, media firms concentrate on broad customers. Although they may have trouble personalizing their products, the marketing and retargeting budgets of these businesses remain at a high retention rate.
12 Effective customer retention strategies
Now you understand the importance of customer retention, as well as how to measure customer retention rate. Here are a few tips to help your business improve efficiency in retaining existing customers of your business:
Set sales goals
Before implementing any business strategy, you need to set goals first.
First, you calculate the customer retention rate of your business using the above formula. Then consider your type of business and your target audience. And the last one is to set goals based on all the information we have just gathered.
There are a number of products that are designed to be used regularly and continuously by customers. For example, with fast-moving consumer goods (FMCG) such as shampoo, washing powder, toothpaste, fast food, etc. For products in this group, your sales target must always be high.
With other products, you absolutely have many ways to set appropriate sales goals. For example, for travel businesses with middle-income target customers, you could set an average customer retention rate, enhance them by offering promotional tour prices, or hotel discount vouchers, etc.
More importantly, when setting your goals, you need to consider five aspects: specific, measurable, achievable, budget-aligned, and limited in time.
Draw a customer journey map
Customer Journey Map is a visual map showing the emotions and behaviors of customers after each interaction with the business at touchpoints.
This map plays a very important role in determining customer needs, aspirations, pain points, and behavior. From there, businesses can enhance customer experience with the brand and know-how to increase customer retention rates.
Before building a complete map, you need to master the touchpoints of the customer first. Start with questions like:
How do customers recognize your brand?
Are customers approaching and learning about your business through Google?
Do they follow the page of your business on Facebook, Instagram?
Does your business receive referrals from outside sources (through media channels, friends, relatives, or customers)?
Through this information, you build touchpoints. From the touchpoint, you determine the right way to interact and communicate with customers, in order to maximize sales efficiency.
First impressions are important
Of course, and it's also incredibly easy. Make sure the checkout and delivery process is as smooth as possible. Do not forget to send thank you mail to customers to show your sincerity to them.
Pay attention to brand intangible values
Brand Value is very important to win customers' trust. With their trust, you hope customers will often visit and buy.
For example, in recent years, business ethics (CSR) has become one of the main aspects of business investment. A series of discharges, using chemicals in food has caused consumers to lose confidence and boycott the products.
To survive in the market, businesses are forced to invest in intangible values ​​such as brand image, intellectual property rights, business ethics, etc.
Eliminate obscure checkout procedures
Do you see that the checkout process on Amazon is actually a lot simpler than that of your industry? This is because they allow loyal customers to buy products with just 1 to 2 clicks.
One of the factors hindering the buying process of customers is cumbersome and complicated payment procedures. You can also apply this tip to your own business to enhance the customer buying experience.
Interact with customers
One of the ways to maintain a relationship with your customers is to interact with them on a regular basis at touchpoints. Do not forget to check the comments, messages of guests on Facebook, Instagram, or on the blog. That is the fastest way for you to win the hearts of that customer.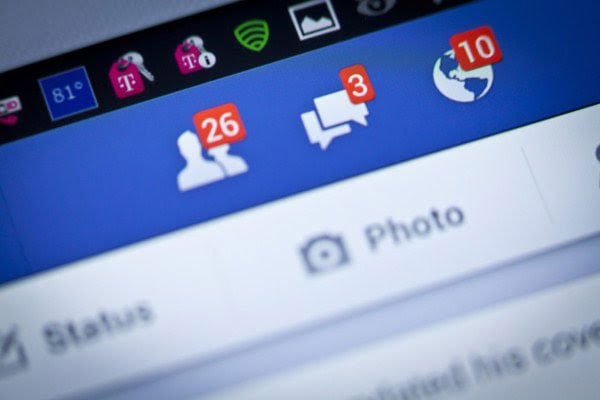 Provide quality content on digital platforms
A lot of people make buying decisions because they find useful information through Internet content. If you truly provide quality content, full of information, and cleverly incorporate outstanding features in your products, customers will not hesitate to withdraw their money to become a loyal "god". you for the rest of your life.
Understand customers' problems
No matter how great your product is, it certainly cannot solve all the problems that customers are facing.
Therefore, you must be the one who understands the problems that customers are facing, solving them through exchanging, guiding, or perfecting products according to the wishes and desires of customers. Realizing the enthusiasm from you, the guests will continue to come back next time.
There are incentives for old customers
The old customer gratitude programs sound simple, but their huge impact on customer retention.
You do not have to design a big promotion, just exactly meeting the needs and aspirations of familiar customers is enough. They want a discount or luxury gifts, giving them the right thing.
Ask and receive feedback
Receiving feedback from customers has two purposes:
Show your business that you always value the voice of customers.
Discover what customers think and feel from your business products.
Let's learn how to ask questions and collect surveys from customers.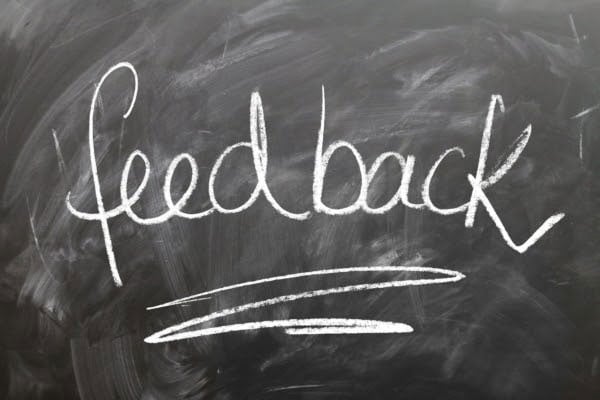 Supply customers with upselling and cross-selling package
Upsell and Cross-selling are two selling tactics to provide customers with more advanced service packages or provide additional products to help use the main product/service more efficiently and completely.
Many people think that Upsell and Cross-selling are simply a trick for businesses to make a profit. However, the main purpose of these two methods is to help customers have a better product experience, improve customer satisfaction and cause them to return to purchase in the future.
Carry out the A/B test
Putting the theory into practice requires you to constantly perform false tests.
Maybe you think that continually sending emails to loyal customers will make them come back to buy? It may be true, or it may not work at all. Only try to make sure you are 100% sure.
In addition, to improve user experience on the Website, you also need A/B tests to arrange the elements to bring the highest traffic and conversion rate.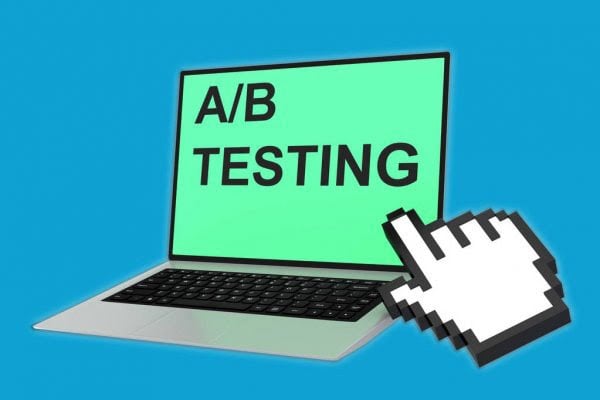 Final words
Retaining customer retention rate is not an easy job. However, if you know how to use the right strategies, this can help your business grow in a sustainable and lasting way.
The most important thing you need to do is to understand the needs of your customers and meet all of their expectations and desires through interacting and caring for them at the touchpoints.
Especially if you have an omnichannel business, measuring CRR across different channels is absolutely essential. When a channel has a low CRR relative to others you should spend less on that channel or you need a sound plan to change your omnichannel sales management practices.