In order to get the most out of your customer relationship management (CRM) system, it is important to integrate it with other applications that you use in your business. This allows you to collect and track data from all aspects of your company in a single place. So what are CRM integrations and how to approach CRM integration? Let's dive into this topic today about CRM integration now!
What Is CRM Integration?
Customer relationship management, or CRM, is the process of managing all sales, marketing, customer support, and general business data relating to customers. And CRM integration is the process of linking CRM to other operating systems like email, financial, manufacturing management, or inventory management software.
The integration process will appear very different for distinct business types. For some, it's as easy as integrating a CRM system with a few features of a business website using interfaces in CRM software. However, larger companies may require the integration of a CRM platform with various other systems, including those that are equally or more complicated.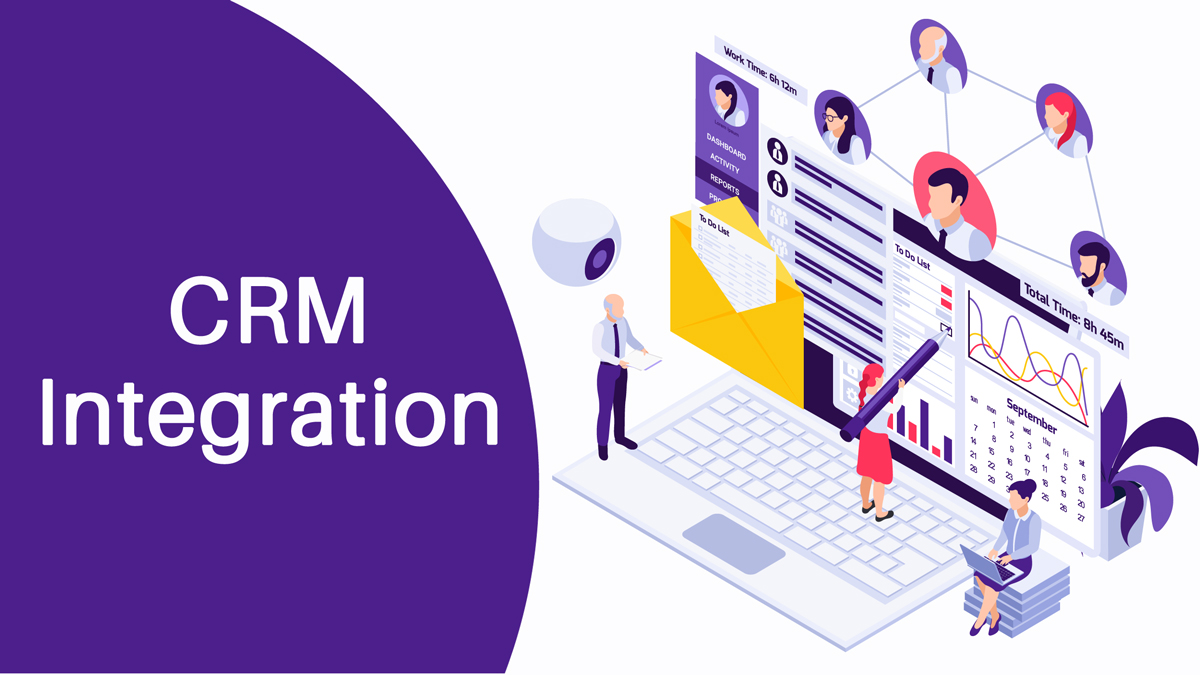 The majority of CRM system integrations demand connecting via APIs (application programming interfaces). CRM integrations are frequently carried out using a monitor and control project as an "integration platform as a service" (iPaaS), which permits information sharing across third-party systems.
CRM integration provides favorable circumstances for business success. By collecting all data and operations into one location and platform, integrated CRMs can improve organizational productivity and efficiency.
Because the unified CRM software may operate as the focal point for all client information, from the initial point of contact to the newest transaction, CRM integration also enhances the customer experience for an enterprise.
What are Typical CRM Integration Examples?
Although CRM integration can accommodate a wide range of business processes, the following instances of CRM integration are typical.
Integrating CRM With eCommerce
The field of sales in a company stands to gain the most from a CRM system and its right integration. CRM systems are a crucial tool in this regard because they keep track of information on both leads and current clients across a variety of channels.
The CRM system must be coupled with the eCommerce platform being used to run sales operations in order to make the most of this function (i.e. customer browsing, ordering, payment collection). By doing this, contacts, items, and orders may all be automatically synced between one system and another.
Integrating CRM With Marketing
CRM system integration is essential for analyzing a potential customer through all available channels and marketing to them most successfully. CRM integration in marketing can link significant data to all other customer data in the customer life cycle and assist in directing the lead to an effective promotional channel in order to close a transaction.
Integrating CRM With Customer Service
When customers ask businesses for information or assistance, tickets or cases are created and must be managed and handled. Many different types of software, such as IT service management software and field service software, can join to solve various parts of customer service. But a connection with CRM software or services is necessary to link this information to other connected areas.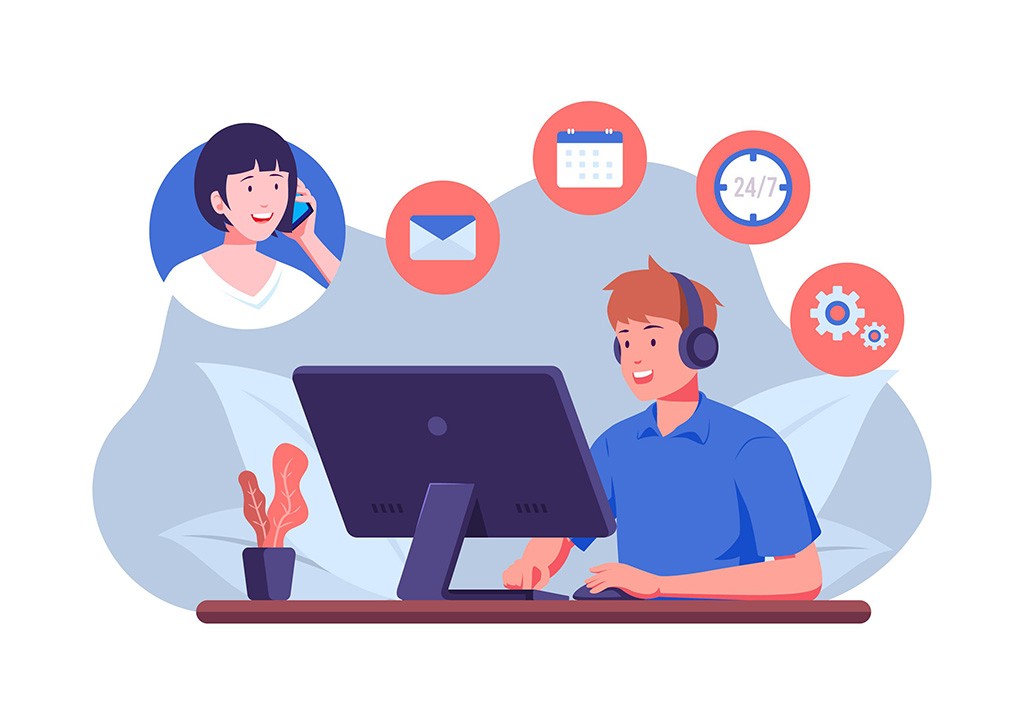 CRM integration can integrate customer service operations directly with other channels as well as simply blend this customer service data with larger databases of consumer data. Do on-site repair technicians, for instance, have access to information regarding customers' support staff calls? And how would marketing or customer service teams know when to follow up with a customer in the absence of an information-sharing solution?
Key Benefits of CRM Integration
Improve Communication and Customer Care
Businesses must reach out in a timely, accurate, and tailored manner to their target audiences if they want to maintain consumer satisfaction and remain competitive.
The ability of CRM integration to provide information access, automate processes, and increase staff knowledge has proven invaluable to many firms' customer-facing departments. CRM can give businesses the best chance to increase sales by attracting and keeping customers through effective communication.
Accommodate Automation
Communication and record-keeping operations consume a significant amount of personnel time. Therefore, any platform that enables these two functions automatically, has the potential to save the company money.
For instance, a properly linked CRM system can integrate incoming data regarding customer assistance requirements into a system that automates the proper contact with the customer and the right parties inside the company.
Because there is no need to pay an employee to oversee the workflow or to manually maintain records of everything once it is finished, this saves time and money.
Enhanced Organization and Efficiency
Automation is crucial for internal efficiency, but the integration of information into a single system also boosts productivity. Staff doesn't have to log in to and switch between many systems. And necessary information can be accessible promptly. Therefore, the implementation of tasks like monitoring and analyzing client data is quicker and at a larger scale.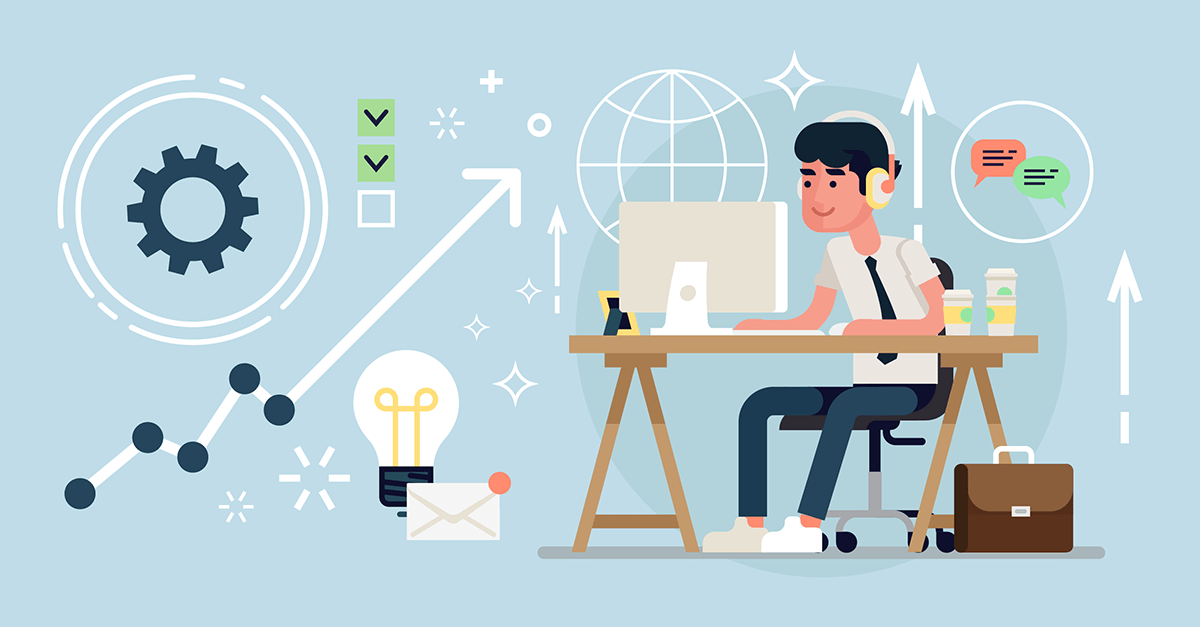 Centralized access to well-organized data not only reduces the workload of employees but also facilitates transparency and effective communication inside the company.
How Can You Carry Out CRM Integration with Your Business Solutions?
Your CRM can involve a variety of ways to boost revenue. Most modern businesses employ the following common forms of CRM integration:
Email Integration
CRM email integration is a quick and efficient solution to give business owners full access to use CRM data in their email marketing. Through this integration, CRM users may add customer information from the CRM to their email templates and edit CRM data based on how customers react to their email campaigns and newsletters.
The ability to build targeted ads for certain groups (segments) of clients using the most recent customer data captured by the CRM is another benefit of CRM email connection.
CRM email integration also helps CRM users develop successful marketing plans by giving them the most recent data on how their customers are reacting to various marketing channels and goods. These techniques are applicable to companies in various sectors, making email integration a highly strong and adaptable option for CRM users.
Calendar Integration
By planning and carrying out their customer interaction initiatives more successfully and making better judgments about their events and appointments, business owners and managers may increase their revenue with the aid of CRM calendar integration.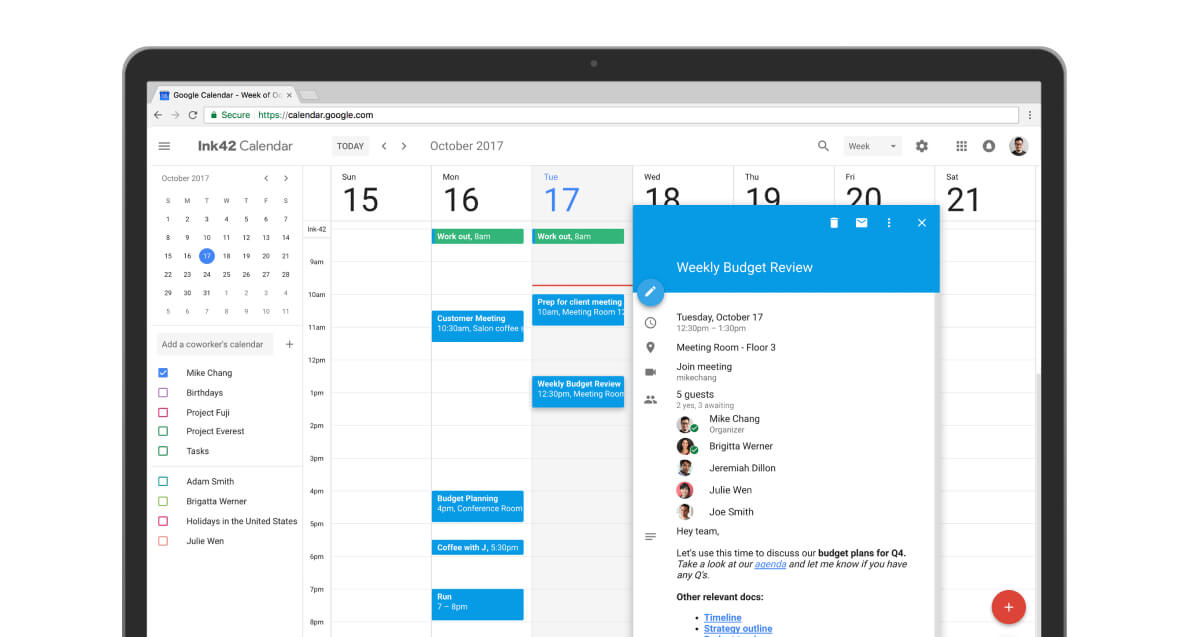 With the ability to view calendar events, appointments, and travel dates from a single platform, this is a strong and adaptable solution. Users of CRM may plan and organize their daily activities in addition to managing customer engagements thanks to calendar integration in CRM.
Social Media Integration
Integrating your CRM with social media platforms is a potent method to interact with your consumers and build lasting relationships. CRM-social media integration involves synchronizing CRM information with customer-related social media posts in order to have a better understanding of how visitors engage with your website, landing pages, and social media posts.
Managers and sales representatives may make better decisions more quickly with the support of this integrated data, which contains details about the number of visitors, pages viewed, things added to the basket, and other important data points.
Marketing Automation Integration
Marketing software and customer data tools can communicate with one another thanks to CRM integration.
This connectivity is crucial since it enables you to manage all of your customer's data in one location. For instance, your CRM system will be able to inform your email service provider if someone has unsubscribed from any of your emails. So they don't get any more emails.
Because automated follow-up actions can be triggered by CRM activity, CRM integration with marketing solutions also enables highly focused marketing campaigns. As a result, consumers are always at the forefront of your marketing.
Team Communication Integration
Today's integrated CRMs are gaining popularity since they enable team communication within the CRMs themselves, not only across other applications. Some CRMs permit automatic internal email sending in response to CRM data modifications. Some enable managers and business owners to assign tasks and targets directly from the CRM while updating customer information.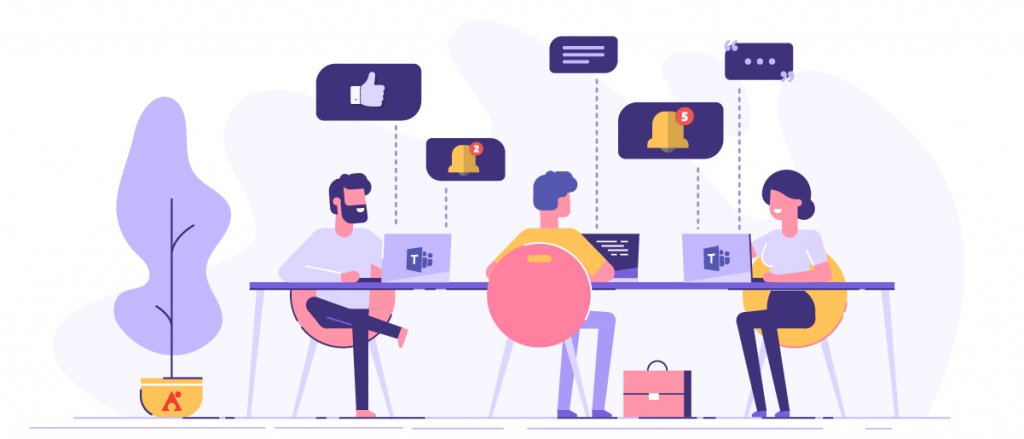 Because they lessen the need for manual team communication, integrated CRMs are fantastic. When utilized properly, it is simple enough to gather all of your significant notifications in one location so that everyone on your team can keep informed about what is happening within your company.
What are the Difficulties with CRM Integration?
To maintain consistent operation, secure transfer of sensitive information, proper updates in marketing automation software, etc., CRM integration requires the right tools and platforms.
From one business to another, CRM systems might differ greatly in terms of technologies (SOAP vs. REST), transfer protocols (HTTP vs. HTTPS), authentication (OAuth 2.0), digital certificates, and other criteria.
Whether or not CRM integration is successful will rely on how closely CRM and marketing automation companies respect one another's requirements.
Sometimes, the CRM integration process is only one link in a long chain of enterprise software integrations.
Wrapping up,
CRM integration can be a daunting task, but it is important to remember that the benefits of a properly integrated system will outweigh the initial setup time and effort. By taking the time to plan your integration and working with an experienced provider, you can ensure a smooth and successful transition to a fully integrated CRM system.
Have you started planning your CRM integration? What challenges have you encountered so far? At Magenest, we specialize in CRM Integration and can help you get the most out of your customer data. Contact us today to learn more about how we can help you!