Magento eCommerce provides its users with a wide range of templates to integrate with their e-stores. However, to stand out from competitors, you will need to custom Magento development services. In this post, we will talk you through the Magento outsourcing situation in Vietnam and provide a structured guide to custom Magento development services with the help of Magenest.
The Technical Situation In Vietnam
In 1986, thanks to the economic and political reforms, Vietnam started from scratch, as one of the poorest nations in Asia. Now, the country is undergoing another transformation, becoming one of the most emerging markets in the world. The driving force of this miracle growth is largely due to technology, or in other words, digital transformation.
Regarding eCommerce, Vietnam's e-market is projected to rank third (with $52 billion) after Indonesia and Thailand by the year 2025, according to the E-Business Index 2020 report. The ecosystem is most active in Hanoi and Ho Chi Minh City. Besides, rural areas are a promising market for eCommerce as well. This is because most of the population is concentrated there and the internet connection is strong.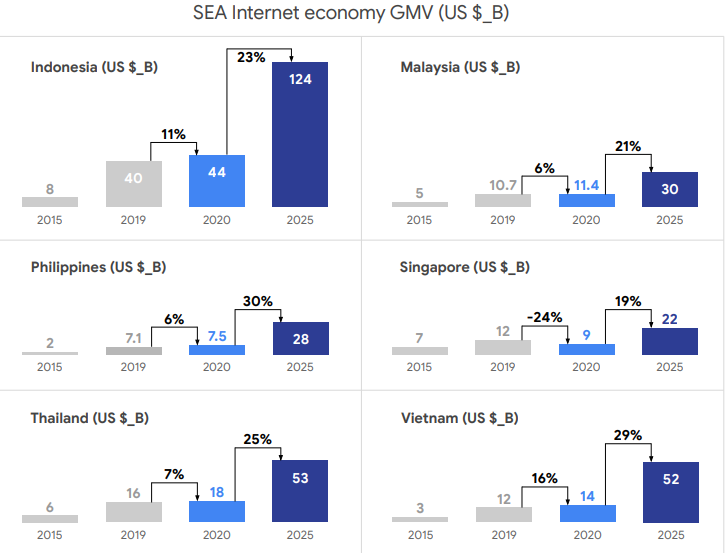 Software outsourcing has remarkably increased over the last decade in Vietnam. Also according to BetterCloud's survey, 73% of businesses and organizations will adopt software outsourcing. The global giant tech companies depend on Vietnam to get quality software solutions at affordable prices. Considered as one of the best outsourcing destinations in Asia, Vietnam perfectly meets the expectations of a large number of international IT corporations.
With the case of Magento, many web applications have delivered Magento eCommerce Development services for the Vietnamese domestic and offshore customers. These days, Magento outsourcing Vietnam is especially preferred by businesses universally. Instead of choosing traditional markets like China and India, they turn to Vietnam as a resolution for a successful website with high returns on investments and efforts.
What is Magento Outsourcing Vietnam?
Magento Partnership's Titles
Magento offers three types of partnership in Vietnam, as follows:
Magento Solution Partner: Any businesses that offer consultations on how to improve or create a better experience on a Magento website. According to the business requirements, they will help in customizing e-shops.
Magento Technology Partner: This type of partnership provides the community with software and services that can be integrated into Magento stores. By extending/ adding functionalities, technology partners can remove specific limitations of default stores.
Community Insiders: They are certified Magento developers who offer support in the design, implementation, and integration of your Magento store.
Why should businesses use Magento Outsourcing service in Vietnam?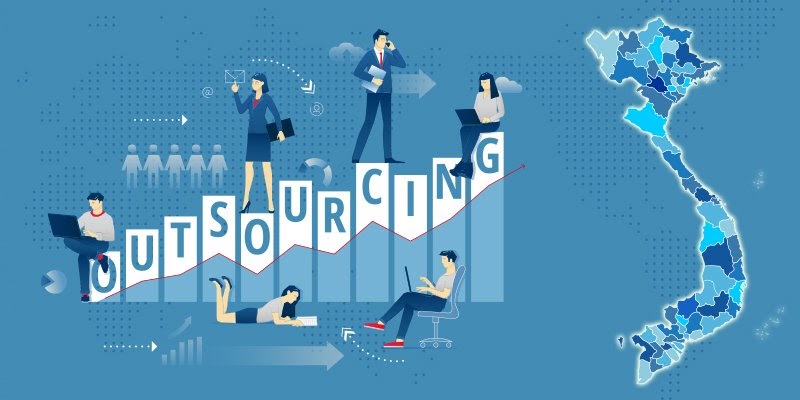 The reasons behind the trend lie in two main determining factors: the attractive domestic labor costs as well as the young and skilled workforce.
Specifically, the labor costs in Vietnam are significantly cheaper than those in the US, which can lead to a huge amount of cost savings for the company. Compared to other Magento outsourcing destinations, the figures of Vietnam are also more attractive. For example, the average income of a developer in Vietnam is about one half less than in India. In addition, the living cost in some big cities of the country is also much lower than that of India, Indonesia or China. That's why Magento outsourcing Vietnam is definitely a cost-effective solution for many businesses.
Another important reason is the young and dynamic workforce. In fact, 96% of the country's population is literate and 80% of college graduates hold degrees and qualifications in sciences. Moreover, the language barrier is no longer a major constraint. As the second most popular language in the country, English is frequently used and even becomes a prerequisite for job-seekers. Hereby, most IT developers in Vietnam are able to communicate easily with U.S. companies in English.
Hence, compared to some traditional markets, Vietnam is a potential outsourcing destination for Magento development.
How To Custom Magento Development Services
Normally, to custom Magento web development, the vendors have to accomplish 3 important tasks, as below:
Custom Theme Development

The first step when you custom Magento development services are with the theme of your e-shop. In order to engage customers, you need to create an eye-catching and conversion-oriented eCommerce store.
A successful Magento eCommerce store will attract visitors by fulfilling their shopping journey from any touchpoint, from the beginning to the thank you page. With the help of professional Magento developers, you will get an exclusive template to stand out from the crown. Other than that, your website will be fully responsive, leading to an exceptional customer shopping experience through all devices and channels.
Custom Magento Extension Development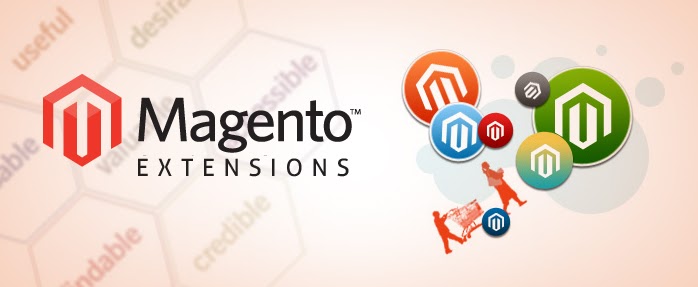 Next, if you are not fully satisfied with the old versions or ready-to-use modules, you'll want some changes to your business in terms of extensions. This will be an optimal way to turn your eCommerce website into a powerful sales channel with all the effective features.
You probably need a trustworthy Magento development company to analyze and come up with feasible solutions for SEO practices, accounting & finance, etc. They will help in converting those recommendations into better Magento extensions. As a result, your e-store will be taken to a new level with innovative features.
Custom Magento Integration

As a matter of fact, your website is the core of your business. From a customer-centric point of view, you have to think of solutions to simplify the shopping process. Experienced Magento developers can help you easily custom Magento development services by the integration of various tools. For example, accounting, CRM, marketing, social networks, shipping, and payment,… etc can be integrated with your website without hassle.
At the same time, you can enjoy the ease of business operations with ERP integration. In particular, all the burdens such as project management, human resources, data services, access control, and so on are easily thrown away once you custom Magento development with a Magento custom ERP integrated tool. Thus, you can streamline the day-to-day work, as well as deliver a better customer experience.
Magenest – The Top-tier Magento Solutions Partner To Genuinely Understand Your Requirements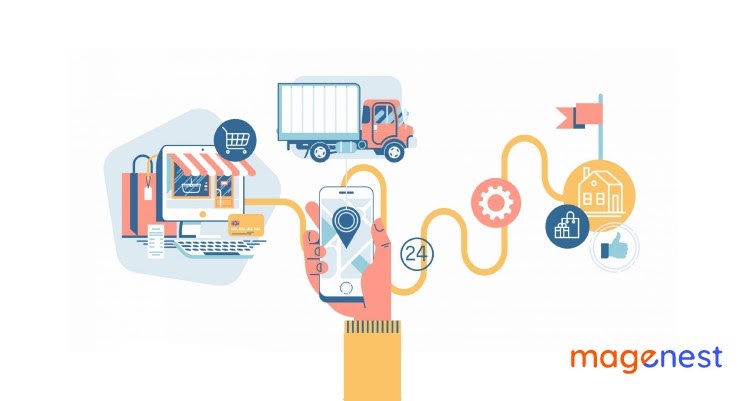 Founded in 2015, Magenest is a prominent e-commerce developer that has delivered innovative business and technology solutions to customers universally. Thanks to the outstanding services, the company has grown into a reputable business solution partner of Magento.
Outstanding Services
Firstly, when choosing a custom Magento development services agency, you have to take a careful look at its performance and the services it offers.
Noticeably, Magenest provides one-stop solutions, including business process & workflow design, CRM & ERP onboarding, accounting chart of accounting setup, payment gateway security consultation. These on-demand technologies are integrated with the customer's e-stores.
The comprehensive eCommerce solution package offered by Magenest comprises of:
Magento Integrations.
Magento 2 Development.
Post-launch Service.
Advisory.
Design.
Digital Marketing.
With Magenest, your business is empowered by cutting-edge extensions and effective full-stack eCommerce systems.
Insightful Experts
The next important consideration to take is about the workforce. This is because a team of experts with certified qualifications could absolutely ensure the quality of the project.
With Magenest, the company is well-known for its team of certified industry experts and technology architects. Their qualified workforce includes 16 Magento 2 Certified Developers, 6 certified professional developers along with 3 certified solution specialists. Hence, the company has the full ability to utilize experience and expertise from Magento, and deliver optimal eCommerce solutions to businesses around the world.
Leading Partners
Finally, you have to consider the portfolio with previous customers in order to choose the best company that provides custom Magento development services.
With the customer-center point of view in mind, Magenest commits to bring the best solution and service to its customers. Throughout nearly 6 years of development, the company has the privilege to work with global firms and digital agencies around the world such as Heineken, Trung Nguyen Group, Bibo Mart, Nestle, Mobiphone, etc. Furthermore, besides Magento, Magenest is also a global strategic partner of Odoo, Amazon Web Services, and Salesforce.
Final Thoughts
To sum up, Magento outsourcing Vietnam is absolutely a promising landscape. In order to outperform the competitors, you should hire a proper Magento specialist to help your custom Magento development services. As the leading Magento solution partner, Magenest is here to get your project done with high quality, driving your business to success.
Let's jump into action right away. Come to visit us at our website https://magenest.com/ to start building a profitable eCommerce business.