With Magento Open Source, BOM Sister now can offer an elite and convenient shopping experience, as well as maximize the revenue with a simple managing process
About BOM Sister
BOM Sister is the first lingerie brand in HCMC that can offer qualified products at exceptionally low prices. As the pioneer of this strategy in the lingerie niche, BOM Sister has been whole-heartedly welcomed by sisters in HCMC. 6 operating stores in the city, as well as hundreds of thousands of followers on each social media platform and Shopee have proved the success of BOM Sister.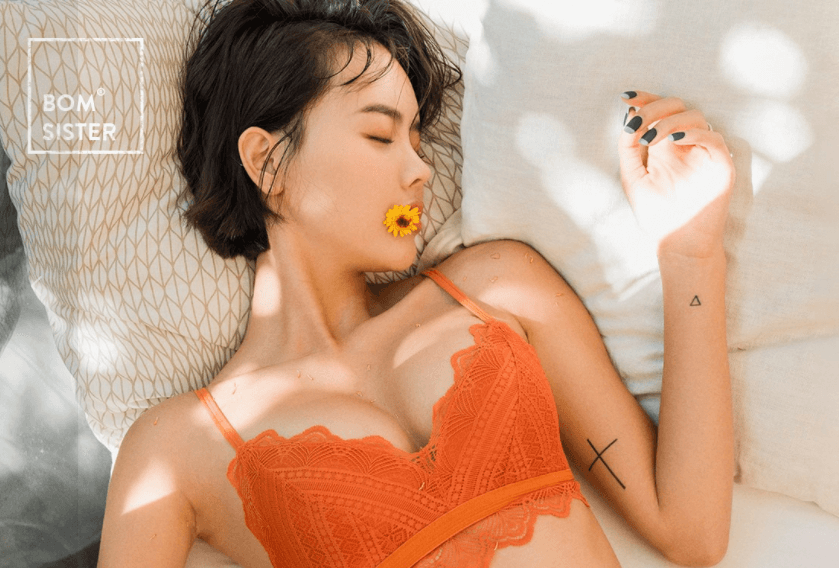 Although the stores are still doing great, BOM Sister cannot ignore the online trend, especially during this unprecedented, unpredictable COVID-19 time. Developing a proper eCommerce system to offer a great shopping experience is certainly the number one priority of this lingerie brand.
Obstacles on the digital transformation process
During the COVID-19 lockdown, all physical stores have to shut down for safety. The prevention from going to physical stores drives customers to the online platforms to satisfy their shopping needs. This phenomenon happens across all industries, including but not limited to fashion. To meet the new needs, businesses have to fully accelerate their digital transformation process.
Already running a quite successful booth on Shopee, but BOM Sister's ambition does not stop there. The brand realizes that it has to lower its dependency on the eCommerce marketplaces, optimize the social channels, and especially develop its own eCommerce website so that its business scale can easily progress to greater heights. Nevertheless, BOM Sister's website has been built a long time ago, and there has not been much development or optimization for it, thus the website cannot meet the need for essential management. The old website did not have the necessary features to support a proper user experience either. Such a situation is unacceptable for any businesses trying to improve their eCommerce status, therefore Magenest has been honorably selected to accompany BOM Sister on the digital transformation journey.
Magenest's solutions
No project can thrive without deep insights and understandings from all sides, and this is also Magenest's working philosophy. There have been numerous intensive meetings between Magenest and BOM Sister to thoroughly analyze the issues of https://bomsister.vn/, as well as the issues emerging from other sale channels. Via these meetings, BOM Sister's expectations have also been expressed. Based on the data gathered, Magenest's has conducted a detailed solution plan to rectify problems.
Migration from WooCommerce to Magento Open Source
BOM Sister's old website was built on WooCommerce, an open-source plugin on the WordPress platform. WooCommerce is a good choice for eCommerce beginners, but this platform cannot support BOM Sister when the brand scales up its business due to the lack of features. With the high focus of the brand on its eCommerce strategy, BOM Sister needs a platform that can be extremely flexible, as well as open to the scaling-up processes. 

With this requirement, Magenest has advised BOM Sister of the Magento platform. Developed by Adobe, it is currently the no.1 eCommerce solution as the default version of Magento can already support 85-90% of BOM Sister's requirements. This is also an open-source platform, thus Magento's high flexibility for customization and integration is significantly welcomed by developing businesses like BOM Sister.
Re-designing all the user experience and website display
UX – UI optimization is certainly among the most prioritized objective of BOM Sister for this digital transformation project. Nevertheless, the brand still wants the project to be finished in the shortest timespan possible.
From those requirements, Magenest has selected the most suitable theme in our content library to develop a unique web design for BOM Sister. Using an existing theme has saved up dramatically the amount of time needed, in comparison to developing a completely new web design from scratch.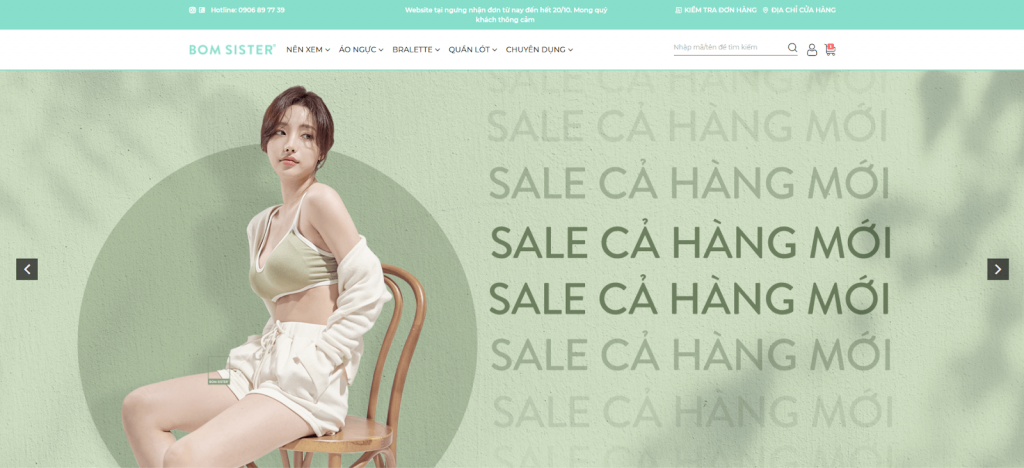 Integrating with KiotViet system
Not just a better UX-UI, the ambition of BOM Sister also extends to a better sales management system. For now, the brand is using KiotViet – a popular sales management software for Vietnamese retailers. This option has been working nicely when BOM Sister's revenue mainly came from the physical stores. However, this is not the case anymore when eCommerce is the new focus of the business. Having to manage the revenue coming from multiple channels, both offline and online, is surely a resource-consuming pathway leading to unwanted errors.
Facing the issues, Magenest has advised BOM Sister of the integration option. With the Magento – KiotViet integration, customized by Magenest, all the data from Magento site is now synchronized to KiotViet, thus enabling much easier and smoother management. It only takes BOM Sister 50% of the time to fully manage all the revenue data from all sale channels, thanks to the Magento – KiotViet integration. This is a bright advantage of Magento Open Source as proper integrations with third-party systems can assist merchants in countless ways. Now, BOM Sister's admin can administrate the whole business anywhere, anytime.
Instruction for operating and maintaining the eCommerce system
After having finished the new eCommerce system for the brand, Magenest has hosted multiple training sections for BOM Sister's admins of all levels so that all the staff can comfortably work with the new Magento system, regardless of their positions. These training sections also include employees from physical stores of the enterprise as well. Magenest still continues to assist BOM Sister after the training sections, as well as fixes any bugs popping up during the usage
Impressive results from the digital transformation process 
After being published, the new website has been working tremendously smoothly, as well as having an incredibly awesome look. With these enormous improvements, admins from BOM Sister now can handle sale campaigns without a sweat. The first flash sales have proved the precise vision of the brand: more than 1.500 orders have been placed in just under 2 first hours of the sale campaign.