Routine is a famous fashion brand in Vietnam. As its name suggests, Routine aims to bring the simplest, most applicable, yet most fashionable designs to its clients. The brand managed to build a quite huge loyal customer group with its impressive exclusive designs, its care in every single detail, as well as the premium quality of the materials. Since 2013, Routine has been growing incredibly fast and expanding to over 30 elite stores across the country.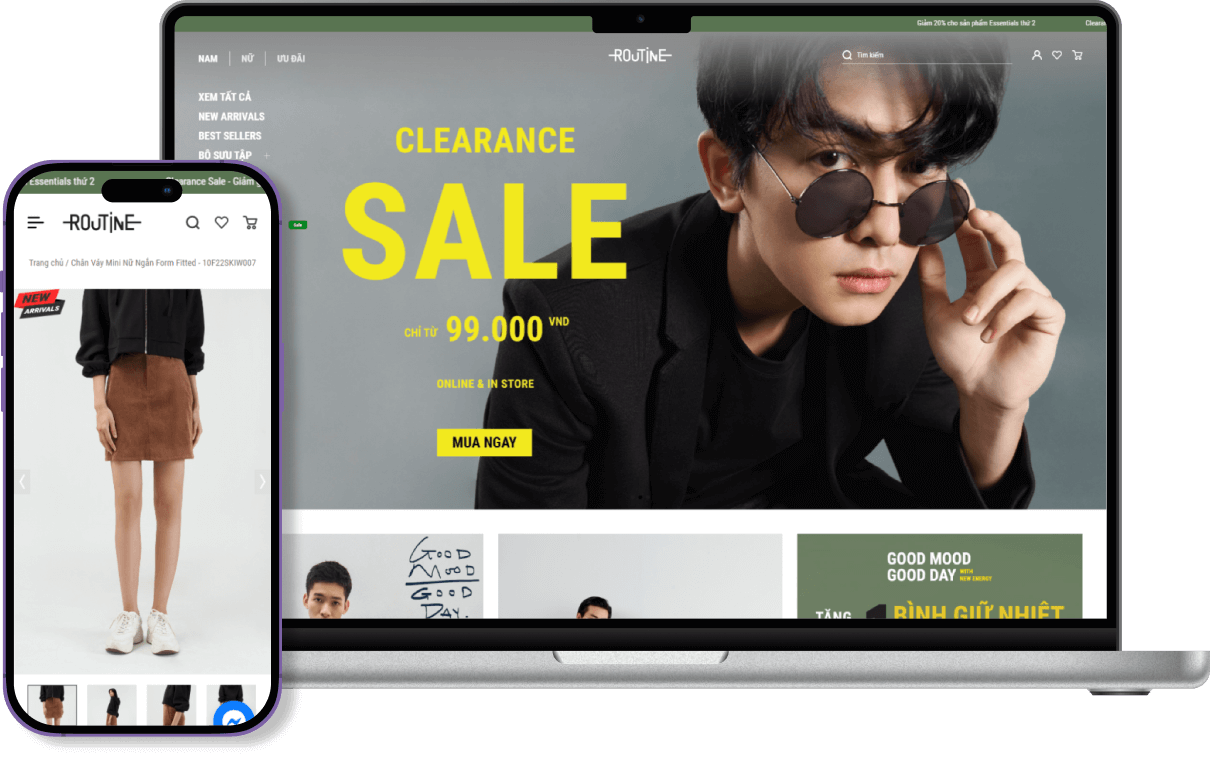 Moving to the world's best ecommerce platform
The Magento system will serve as the central processing unit to handle all online and offline orders, automatically create shipment requests and orders for shipping partners.
Integration to LS Retail POS application

Routine has been using LS Retail, a POS application, for a long time. Integration between Magento 2 and LS Retail enables operators to seamlessly manage all orders, both online and offline.
Payoo local payment gateway integration
With Payoo payment gateway, online customers can use debit cards, credit cards, or QR code through Mobile Banking apps to complete their payments. This fast and secured payment method certainly contributes to overall higher conversions.
Order fulfillment with Giaohangtietkiem
Routine has chosen Giaohangtietkiem (GHTK) to be their primary delivery partner to complete all of its orders. The shipment services of GHTK will be integrated into the backend of Magento 2, thus enabling the admins to manage all shipment activity without unnecessary effort.
The new Magento 2 system allows all marketing activities to be easily be carried and measured, from SEO, coupon codes to cross-selling, up-selling, and email marketing.
Hosted on Amazon Web Services
Routine, like any other fashion & lifestyle brand, has enormous need for storage of media. With the entire system being hosted on AWS, image quality and page speed are assured even during peak traffic.
Website redesigned from the ground up
Routine wants a design that can reflect the identity of the brand: formal and minimal, while also fundamentally convenient to browse for their favorite pieces. With more than 80% of the monthly traffic coming from mobile devices, a mobile-first web design is a must.
Customers are loving
the new look
The launch of the new website so far has been a tremendous success. During the project, we made sure the team gets familiarized with the new system, so the transition is smooth and efficient. User feedback has been overwhelmingly positive, as traffic and conversion rates skyrocket.