Mobile commerce, also known as mCommerce, is a rising star in the world of eCommerce. Thanks to the evolution of mobile technologies, clicks, and swipes are the primary user actions that contribute to eCommerce sales. If you own Magento-based stores and want to expand the reach of your eCommerce store and increase customer conversions through mCommerce, this article is for you. Here we will discuss 3 different approaches to convert Magento website to mobile app, along with some advice on how to carry out this procedure most effectively. Keep scrolling to catch up with this mobile-first trend!
How to convert Magento website to mobile app
Magento was originally designed for websites, therefore, it is not capable of direct conversion to a mobile app. Nonetheless, there are a few different ways to accomplish this goal.
Hiring a reliable Magento Development Company
Start with the simplest method which is having an expert Magento Development company handle all of the work. Engaging an experienced Magento Development Company provides a comprehensive solution tailored to your business needs. These professionals possess an in-depth understanding of Magento's architecture and have the ability to convert your website into a high-performing mobile application.
With their assistance, you receive a highly customized development plan that meets all of your requirements. They customize the app's design, functionality, and features to align with your brand and user expectations. Additionally, they ensure seamless integration with your existing Magento backend, enabling efficient data synchronization and user account management.
It is essential to note, however, that this strategy will be expensive and will be implemented in a matter of months. Before selecting this strategy, carefully consider your business's requirements and financial resources.
Pros
Customized and tailored app solutions.
Seamless integration with existing Magento backend.
Professional design and optimal user experience.
Potential for advanced features and functionalities.
Cons
Higher upfront cost.
Longer development timeline.
Dependence on the development team for updates and maintenance.
Use the third-party mobile app builder
Another way to convert Magento websites to mobile app is by utilizing the available Magento mobile app builder on the market. These app builders are great helpers in making this whole converting process a lot easier for you.
Third-party app builders offer a user-friendly alternative for creating a Magento mobile app. These platforms often require minimal coding skills, enabling business owners to create apps through intuitive drag-and-drop interfaces.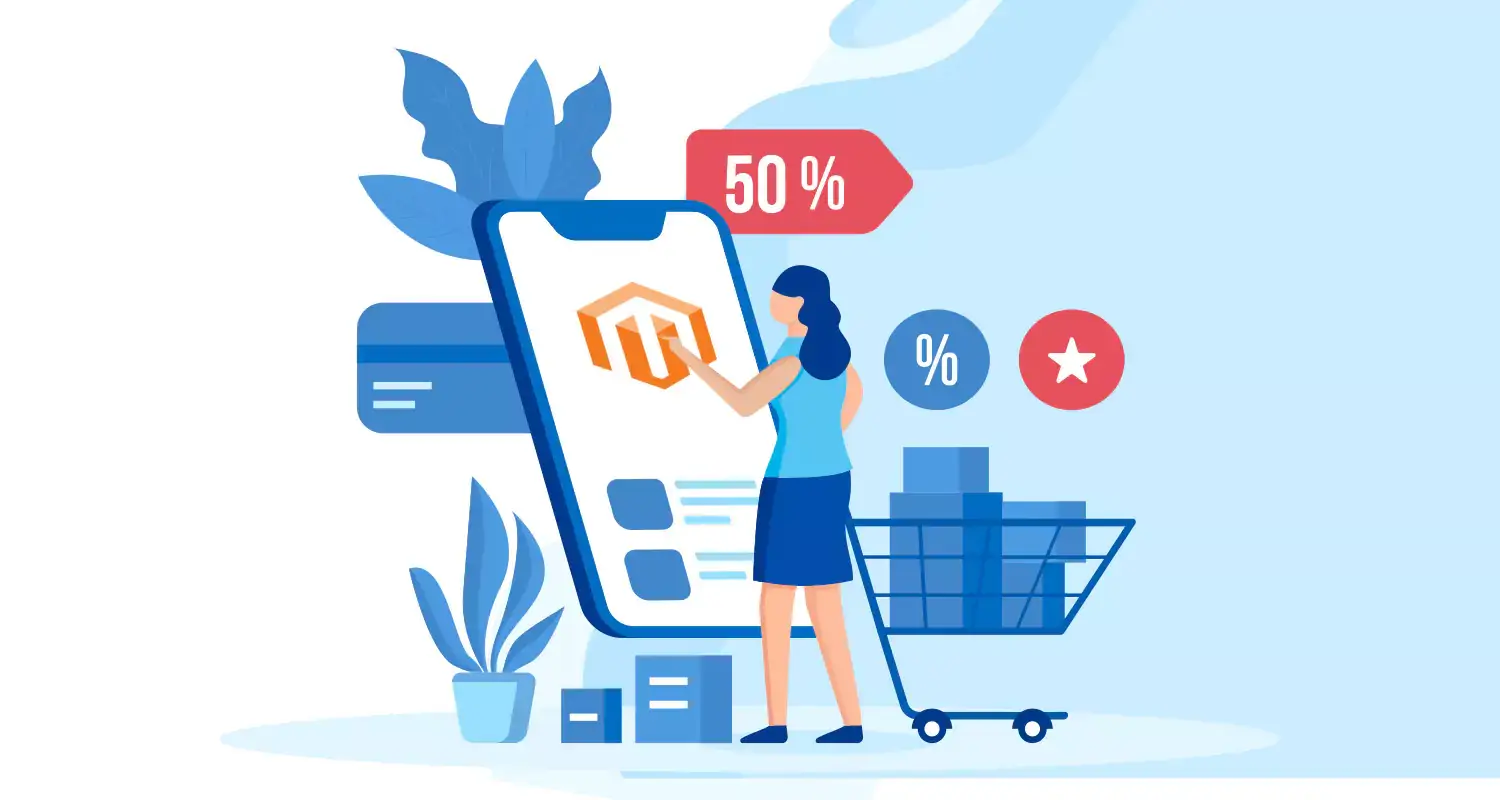 While third-party apps still provide the fundamental tools to convert your website's content and features into a functional mobile app, their customization options might be somewhat limited compared to hiring developers directly. Accordingly, this is a quick solution for brands that require the bare minimum for a functional mobile shopping app and don't require a large number of features and customizations.
Pros
Quick and cost-effective solution.
Minimal coding skills required.
Simplified app creation process.
Basic features can be easily implemented.
Cons
Limited customization options.
Less control over app performance and features.
May not accommodate complex functionalities.
Hybrid app development
Hybrid apps are introduced in response to the rise of advanced technologies in mCommerce. Its ongoing popularity makes it a well-known strategy for businesses to convert Magento website to mobile app. Hybrid app success has been proven through the use of large brands including Gmail, Uber, Twitter Lite, and more.
To define, a hybrid app refers to a combination of a website and native applications. This approach utilizes web technologies like HTML, CSS, and JavaScript within a native app container. Once located, this app is able to perform similar functions as a native mobile app.
With this function, hybrid apps are able to deliver faster results effortlessly without thorough building and testing. Moreover, by leveraging frameworks like React Native or Flutter, developers can create apps that work across multiple platforms while still achieving a native-like experience. Hybrid apps also allow for easy integration with your Magento backend through APIs, offering a balance between development efficiency and app performance, thus improving the efficiency of your work progress.
Pros
Code reusability across platforms.
Faster development compared to native apps.
Integration with device capabilities.
Potential for accessing app stores.
Cons
Slightly compromised performance compared to pure native apps.
Limited access to certain device features.
Development challenges related to platform-specific bugs.
Benefits of converting Magento website to mobile app
Enhanced user experience
By developing mobile apps for your Magento store, you can receive a dramatic enhancement in user experience. Mobile apps come with a more intuitive and optimized interface for mobile devices, enabling smoother navigation and touch-friendly interactions.
The app environment allows for seamless integration of design elements, making it possible to have an experience that is consistent and aesthetically pleasing. By adapting the user interface to the specific capabilities and limitations of mobile devices, a more immersive shopping experience is created, which maintains customers' engagement and leaves them feeling delighted.
Higher conversion rates
When you convert Magento website to mobile app, you'll also receive a higher possibility to boost conversion rates. Mobile apps do away with the need for users to repeatedly enter their information, hence optimizing the entire purchase journey. Utilizing this technology, you have the potential to create a seamless path from product discovery all the way through to the final purchase. This convenience often translates to higher conversion rates, as customers are more likely to complete transactions within the app's user-friendly environment.
Improved performance and speed
When it comes to loading times and overall performance, mobile apps perform significantly better than websites. Loading times for traditional websites are affected by various factors, from network connectivity to device specifications, making it considerably slower.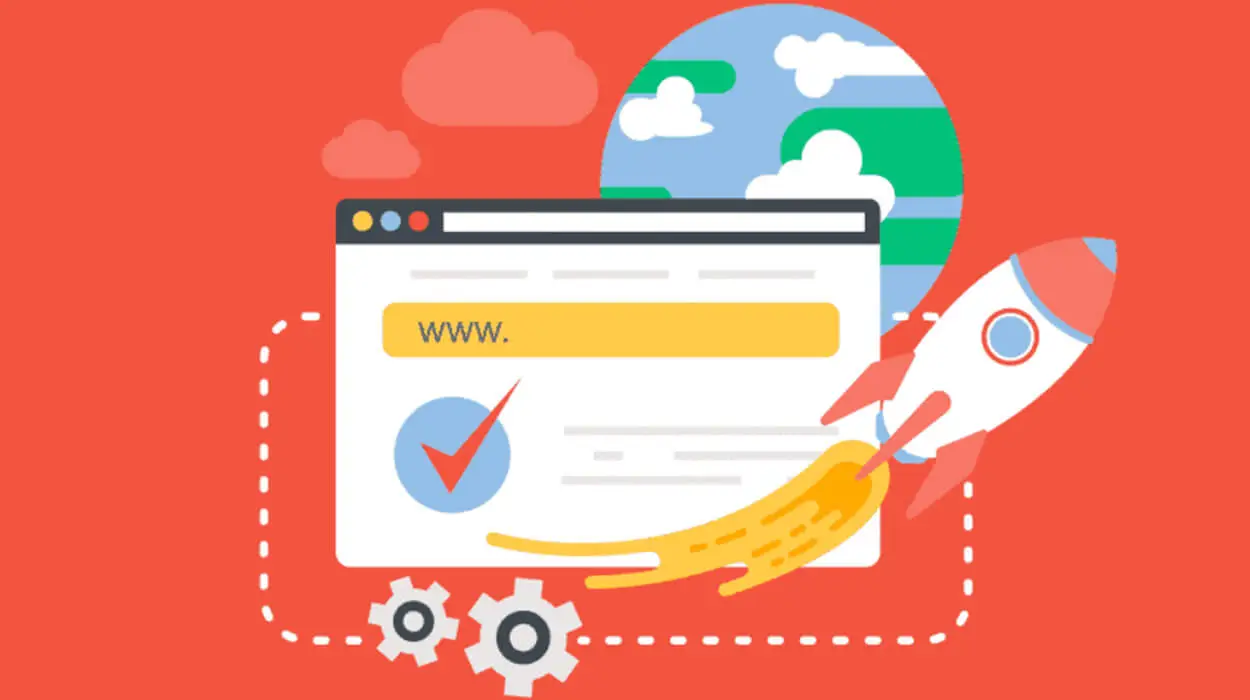 Mobile apps, on the other hand, store a significant portion of data locally, which enables users to receive content and features in a faster time. This increased speed not only provides users with a more responsive experience but also decreases the likelihood that users will quit the app due to its slow loading times.
Utilizing device capabilities
After converting your Magento website into a mobile app, you'll be able to make full use of the capabilities of mobile devices, enriching the shopping experience for your customers. The integration of the device's camera for barcode scanning or visual search makes the device more convenient and makes it easier for users to locate products in which they are interested.
Some mobile brands such as iPhone and Samsung have virtual assistance technology, which can be utilized to facilitate voice shopping. This contributes to the convenience of mCommerce, allowing customers to accomplish their shopping journey just with voice commands.
You can also tap into the capabilities of modern devices to foster personalization strategies. Every mobile app comes with location-tracking capability. This can be used to provide personalized offers and store locator functionalities, thus bridging the gap between online and offline shopping. Utilizing device utilities such as calendars and contacts is another step toward creating an all-encompassing and user-friendly environment for shopping, therefore, enhancing conversion rates and online sales.
Increased engagement and accessibility
Mobile apps offer a level of accessibility and engagement that is unmatched by other mediums. By permanently displaying on the users' home screens, apps are able to remain at the forefront of their attention, increasing the likelihood of customers revisiting your stores.
The design of mobile apps comes with a powerful tool – push notifications. This serves as a great assistant for your businesses in providing updates, promotions, and personalized recommendations to re-engage with customers.
Another point contributing to the convenience of mobile apps is the ability to function without the need for an internet connection. They offer offline access to certain features and content, allowing users to interact with the app even when not connected to the internet. This ongoing engagement fosters customer loyalty and encourages customers to repeat their purchases.
Tips to convert Magento website to mobile app
Determining the best approach to convert
Before embarking on the mCommerce journey, it's crucial to evaluate the approaches available to convert Magento website to mobile app. Assess your business's specific requirements for your mobile apps and whether you have the technical expertise and resources to develop a native app. Examine if you need to develop a hybrid app or third-party app builder would be a better fit.
Hiring a Magento development company will be the best option for you to receive all the help. However, this way requires a considerable budget. Accordingly, you should also consider your business's financial capability to see which approach is the most cost-optimized for you.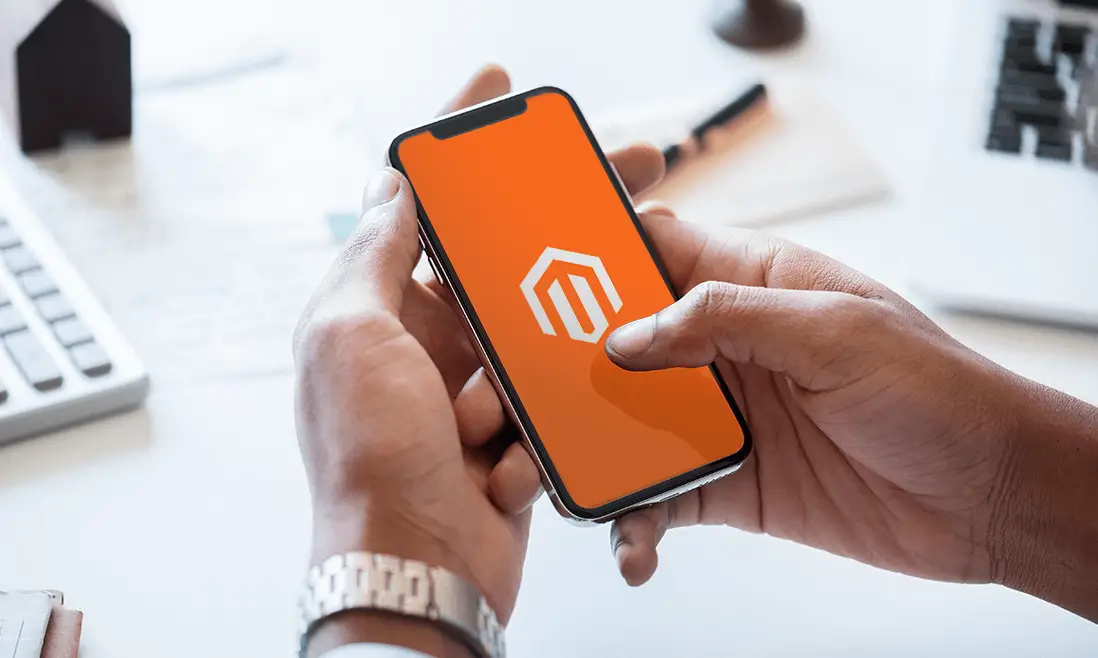 Other factors to consider are development time and the desired level of customization. Third-party app builders come with the least customization options, making them the most suitable option if you only require the bare minimum functions for your mobile apps. Each approach has its own strengths and weaknesses, so choosing the one aligned with your business goals is pivotal.
Assessing your website functionality and features
After assessing the general scope of your businesses, let's tap into a more specific area – your existing Magento websites. Thoroughly analyze your website to identify its core functionalities, features, and content that you want to carry over to the mobile app.
Not all website features are suitable for a mobile app, thus, it's absolutely important to identify which aspects of your websites are most important for your customer's mobile experience. Prioritize features such as product catalogs, search functionality, shopping carts, and streamlined checkout processes during the app development process. Additionally, consider incorporating personalized recommendations and loyalty program integration to incentivize user engagement. In this way, you'll be able to simplify your conversion process and further optimize your mobile apps.
Simplifying complicated processes
Along with the prioritization of features that contribute to your customer's mobile experience, you should also assess complex processes your websites are currently having to simplify them. Identify any convoluted or time-consuming tasks from your website that can be streamlined for mobile users.
A notable example is the checkout process. A survey found that 26% of online shoppers will abandon their carts due to a lengthy checkout process. In today's fast-paced society, no one wants to waste time waiting or filling out a long list of information for their payment. So, consider implementing features like one-tap checkout, saved payment information, and easy account creation to minimize user effort. The goal is to provide a seamless and efficient shopping experience that encourages conversion.
Defining UI/UX requirements for mobile design
The final tip to keep in mind when you convert Magento website to mobile app is that mobile devices demand a different UI/UX compared to websites. They come with a smaller screen in different sizes with higher requirements for touch interactions.
Place yourself in your customer's shoes, considering how you can deliver a better shopping experience by facilitating their interactions in your online stores. Define your UI/UX requirements by optimizing the design for any type of mobile device. Ensure a clean and intuitive interface that aligns with your brand's visual identity. Pay attention to navigation patterns, typography, color schemes, and responsive layouts that create a delightful and user-friendly experience.
Start building Magento website mobile app
Mobile Commerce is gaining considerable attention as an effective channel to approach customers in the quickest and most convenient way. Many businesses have chosen to convert Magento website to mobile app, which eventually led to a boost in conversion rates and repeated purchases. By utilizing the power of mobile apps, as well as the strong functionality of Magento sites, you can also enjoy such rewards for your eCommerce enterprises.
This article has gone through the 3 most common approaches to convert Magento website to mobile app along with some tips for you to apply in your own cases. If you wish to receive personalized support from our qualified and experienced Magento development team, we'll be available 24/7 to have your back!