As eCommerce business owners, there's no denying that finding the right platform to build your store is one of the most important decisions you'll have to make. BigCommerce and Shopify are two of the top players on the market, but which one provides more features?
Which one is better for small businesses and startups? In this blog post, we will compare BigCommerce vs Shopify in detail so that you can make a more informed decision based on what matters most to your online store.
Shopify vs BigCommerce: a detailed comparison
Themes
Both BigCommerce vs Shopify provide responsive themes. BigCommerce offers 12 free themes, whereas Shopify offers 8 free themes. Each may be altered to suit different industries. In total, more than 70 themes are available on Shopify, with prices ranging from $150 to $350. BigCommerce offers 150 themes for between $150 and $300.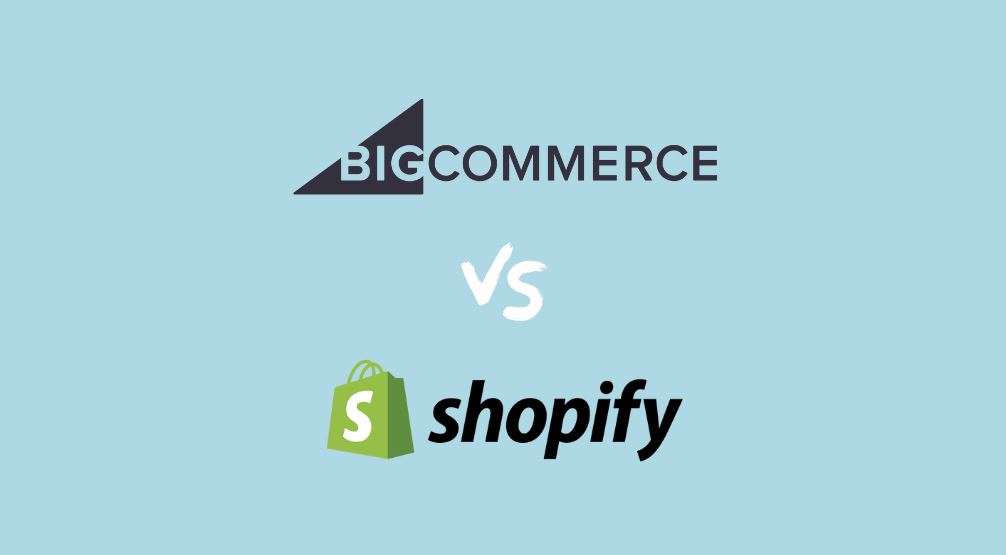 Despite the fact that both platforms provide responsive, mobile-friendly themes, Shopify has a reputation for consistently outperforming its rival in terms of usability and theme design.
Shopping Cart
Online buyers are prone to distraction. The shopping cart function in a store has to be seamless since store owners risk losing prospective consumers if the checkout procedure is not quick and simple.
For a variety of discount functions, including cart-level discounts, quantity breaks or tiered pricing, and automated discounts for particular customer groups, Shopify depends on third-party apps. Meanwhile, without third-party software, BigCommerce users may generate cart-level discounts, coupon codes, and automated discounts for customers associated with customer groups.
In addition, while BigCommerce offers 65 pre-integrated online payment solutions, Shopify offers more than 100 payment providers.
SEO
SEO (search engine optimization) is crucial for better search results. BigCommerce comes pre-loaded with a number of SEO tools, including optimized URLs, one-of-a-kind URLs, integrated microdata on product pages, and URL rewrites that automatically change the URL if a product is given a new name. Whereas, users of Shopify may add keywords, adjust meta descriptions and titles, and change blog post URLs.
In contrast to Shopify, which only offers ordinary reporting with its mid-tier plan and advanced reporting features with its most costly plan, BigCommerce includes professional reporting tools in each of its plans.
Users of BigCommerce and Shopify may connect to Google Analytics to get more detailed statistics on how visitors utilize their websites.
And BigCommerce performs better in terms of out-of-the-box SEO functionality, while Shopify offers a wider range of third-party applications that can be used for SEO.
App store
There are many different applications available in the Shopify app store that are intended to improve your e-commerce sales experience. Including messaging bots, a/b testing tools, and SEO plugins, the app store offers strong new features, services, and plugins for your Shopify business.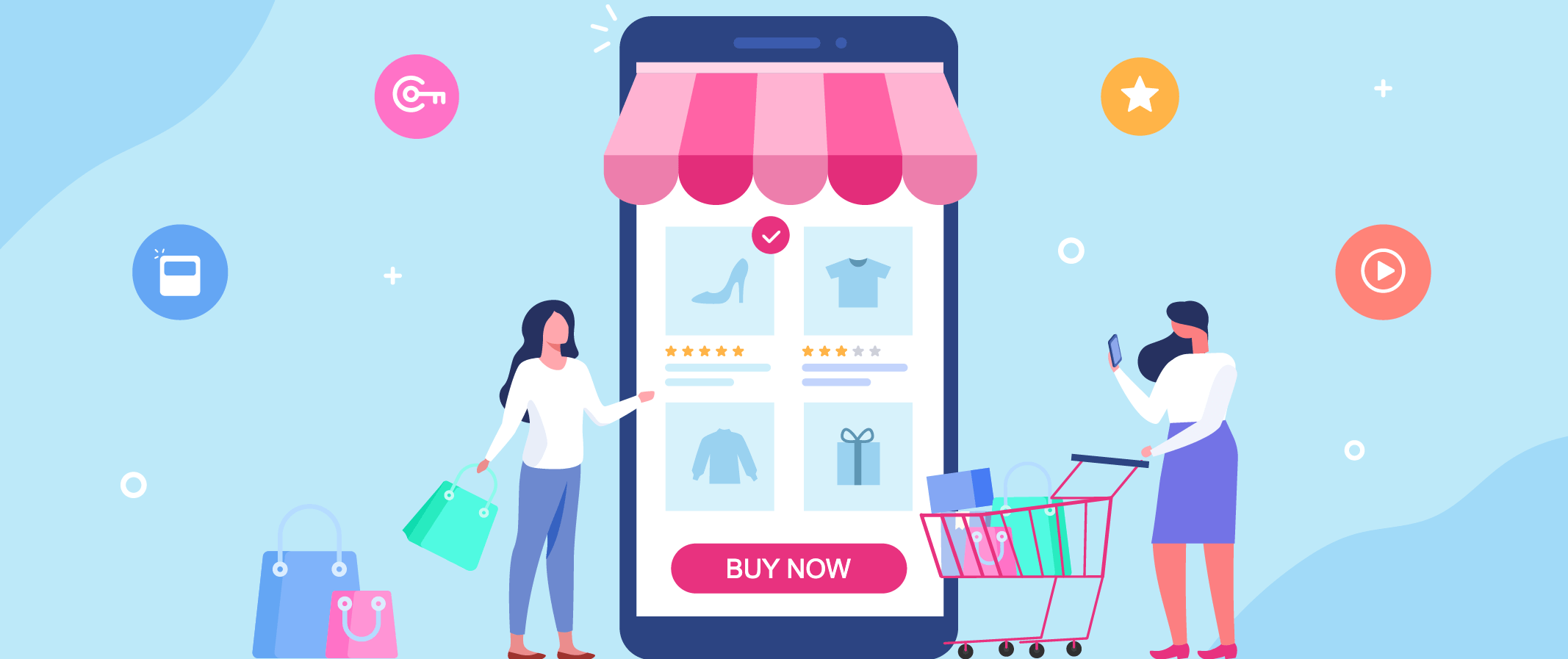 If you want to take advantage of Shopify Lite but are just starting your online company or already have a website. With this service, you may sell without paying the full Shopify subscription costs via social media, in person, or on an already-existing website.
BigCommerce also has a comparable app store with a selection of plugins and programs intended to make doing business online as easy as possible for you and your customers.
Payment gateways
BigCommerce features more premium payment alternatives than Shopify; clients can select from PayPal, Stripe, and Square, a 2010-founded California-based merchant services aggregator and mobile payment startup. Additionally, there are several third-party payment processors, such as 2Checkout, MIGS, PayStation, and Realex.
However, Shopify's sole native payment option, Stripe, has no transaction fees at all. Only when you choose to use one of the more than 70 third-party payment gateways that are readily available will you have to deal with costs.
The fees for the Basic, Professional and Unlimited accounts are 2%, 1%, and only 0.5%, respectively. If you pay in advance, you can get further discounts.
Customer support
BigCommerce made a serious effort to give its clients the finest customer service experience possible. It can be seen by a simple check at their help website. Their extensive online video library and knowledge base provide clear explanations of all frequently asked queries and subjects.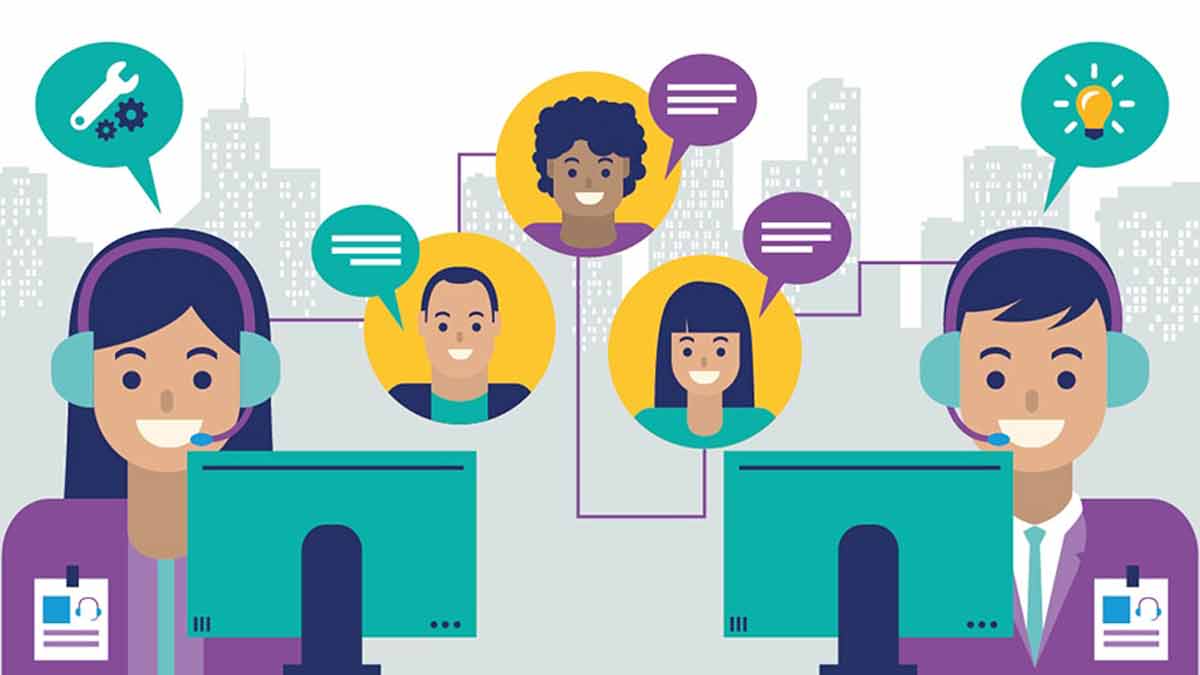 If that's still not enough, local phone help is offered locally and internationally around the clock in 9 different countries. Customers who prefer text-based communication can either utilize the live chat feature or send an email to the support team.
Like BigCommerce, Shopify provides round-the-clock customer service. For more assistance, you may contact Shopify, chat with a Shopify Guru, or call them directly.
Shopify provides really quick, accurate, and useful responses. Although Shopify has a sizable database of FAQs, its knowledge base isn't quite as comprehensive as BigCommerce's. So consumers sometimes need to look out for independent training online.
BigCommerce vs Shopify: Pros and Cons
Shopify
BigCommerce
Pros
– Excellent for enhancing your eCommerce site's sales features
– Numerous options, including Shopify Plus and Advanced Shopify, are available
– Great backend with a ton of plugin tools and extension options for functionality addition
– A large community with many individuals willing to assist you, including Shopify ExpertsInventories that are brilliant for organizing your transactions
– Great support for multi-channel selling on social networking sites and in other settings
– There are various themes and designs availableExcellent support is provided by a crew that is available round-the-clock
– Many built-in options for online selling
– No need to worry about transaction costs means more of your money will go to you
– Numerous strong SEO features to boost your web rankingScalability for businesses looking to expand quickly online
– Fantastic features for selling across channels
Cons
– Fewer scalability options available: Using third-party multi-currency apps will be necessary
– Except if you use Shopify Payments, transaction costs are a concern
– Every time you change layouts, your website needs to be redesigned
– The blogging features aren't as good as others
Not the best URL constructions for SEO
– Difficult for beginners to use, especially with the technical vocabulary
– If you want to make the most of the technology, you'll need to have some coding experience
– Annual sales thresholds are a part of BigCommerce plans; if you exceed them, you must pay extra
– Using BigCommerce, creating multilingual shops is tough
– For new users, the editing interface might be challenging
Choose BigCommerce over Shopify when
The most popular option for businesses looking to avoid transaction costs is BigCommerce. You do receive a lot more functionality on the BigCommerce basic plan than you would get on the Shopify standard plan, including the option to save abandoned carts. Additionally, since you have greater access to the code, making custom websites is also made easier.
BigCommerce is a fantastic option for anyone who wants to have access to cutting-edge analytics. That might aid in the expansion of their organization. In contrast to Shopify, you get these metrics with every plan. Moreover, you may obtain amazing rates on real-time carrier quotations for your delivery. These rates are not even available until you have started paying Shopify $299 each month.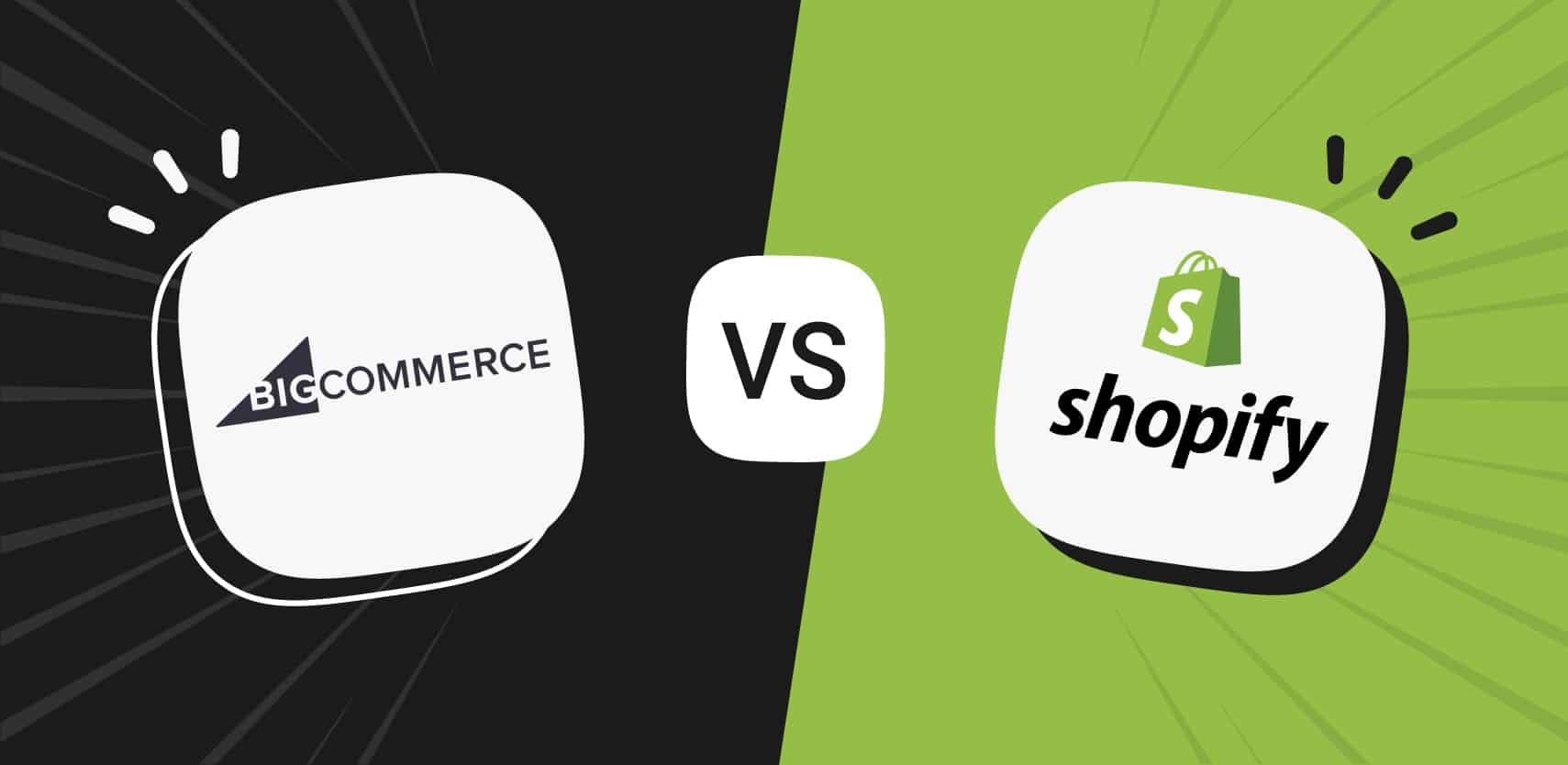 BigCommerce provides a ton of custom fields and file uploads for your product options, as well as more product options than Shopify. This facilitates the sale of a larger range of goods. Additionally, there is the possibility to offer such things for sale to clients all over the world in a variety of currencies.
Choose Shopify over BigCommerce when
If you're searching for a solution that offers access to abandoned cart recovery at a lower pricing range, Shopify could be the best option for you. With Shopify, you don't need to purchase a larger package to use this feature. Additionally, Shopify Lite will guarantee that you may start right away if you're on a tight budget.
Plus, Shopify offers a greater variety of typefaces and better layouts to work with, giving you more capability to create a stunning website. Further, the premium layouts on Shopify are sometimes considered superior to the same choices offered by BigCommerce.
Shopify offers a more robust mobile app with additional features to offer entrepreneurs on the move. Additionally, unlike BigCommerce, you may use email marketing right now without the need for integrations.
Shopify provides a backend experience that is simpler and more thorough, with superb product categorization and a wide range of third-party apps to pick from. With Shopify, which can handle much of the financial work on your behalf, you can even accommodate a variety of tax rates and follow VAT MOSS standards.
Shopify offers a variety of POS options that you may use straight from the company if you're selling offline rather than depending on third parties. Furthermore, Shopify POS tools let you obtain a better sense of the capabilities.
BigCommerce vs Shopify: Which is a better eCommerce platform?
So, between BigCommerce vs Shopify, who has won? The good news is that deciding between Shopify and BigCommerce truly can't go wrong. Both systems have comparable costs and functionality. The devil, though, is in the details, and it all relies on how you want all those elements to be provided.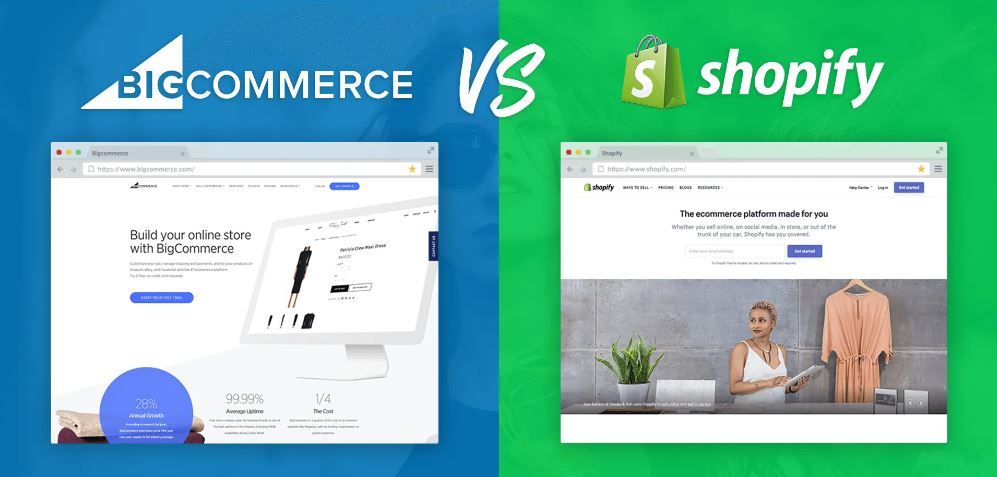 A significantly more developed third-party ecosystem exists for Shopify. You will have access to a more active network of Shopify-savvy freelancers, developers, and designers if you choose Shopify (who will be ready to offer you help).
It's also a little more user-friendly for beginners, especially if this is your first time starting an online business on your own.
On the other side, BigCommerce does provide some wonderful advanced capabilities right out of the box without requiring you to visit the app store and purchase upgrades there. BigCommerce can be the right option for you if you're a user who likes to customize your store in more detail.
Sum up,
BigCommerce and Shopify have been pitted against each other for many years now. Both options have strengths to offer. But BigCommerce is a more comprehensive solution that combines all the best features from Shopify and more. It also boasts stronger features such as superior integrations and unlimited product listing, as well as its user-friendly platform that allows customizations without too much work.
Ultimately, the choice between BigCommerce vs Shopify depends entirely on the business needs of each retailer. So make sure to evaluate carefully based on your own particular scenario. Both BigCommerce and Shopify have their strengths and weaknesses. But with some research, you'll be able to find the best fit for your store.
If you ever need assistance in developing a Shopify store, don't hesitate to contact us. Our team of Shopify experts is happy to help you with all your needs! You can check out our service by clicking on the button below.