To build effective digital experiences and gain customer success, your businesses need a flexible, scalable system that can distribute content to multiple channels and platforms. Headless CMS is the answer to this problem. The benefits of headless CMS have been gaining considerable popularity among businesses that wish to gain further customer engagement and success. In this blog, we will investigate Headless CMS advantages along with its drawbacks, thereby providing an understanding of the value it can bring to your businesses.
What is Headless CMS?
Headless CMS is a type of CMS (content management system) that works by separating the head (the frontend, where the content is presented), from the body (the backend, where the content is stored).
Unlike traditional CMS platforms, which tightly connect the backend and frontend parts, Headless CMS focuses solely on delivering backend content. In this type of architecture, the front-end presentation layer is made with the help of other programs or technologies.
By removing the head from the CMS, there are basically no restrictions to how and where content is delivered. Headless CMS makes content available for seamless display on any device or channel via an API. It can push the same content to any device or channel with internet access. In other words, you can create content, store it, and share it everywhere.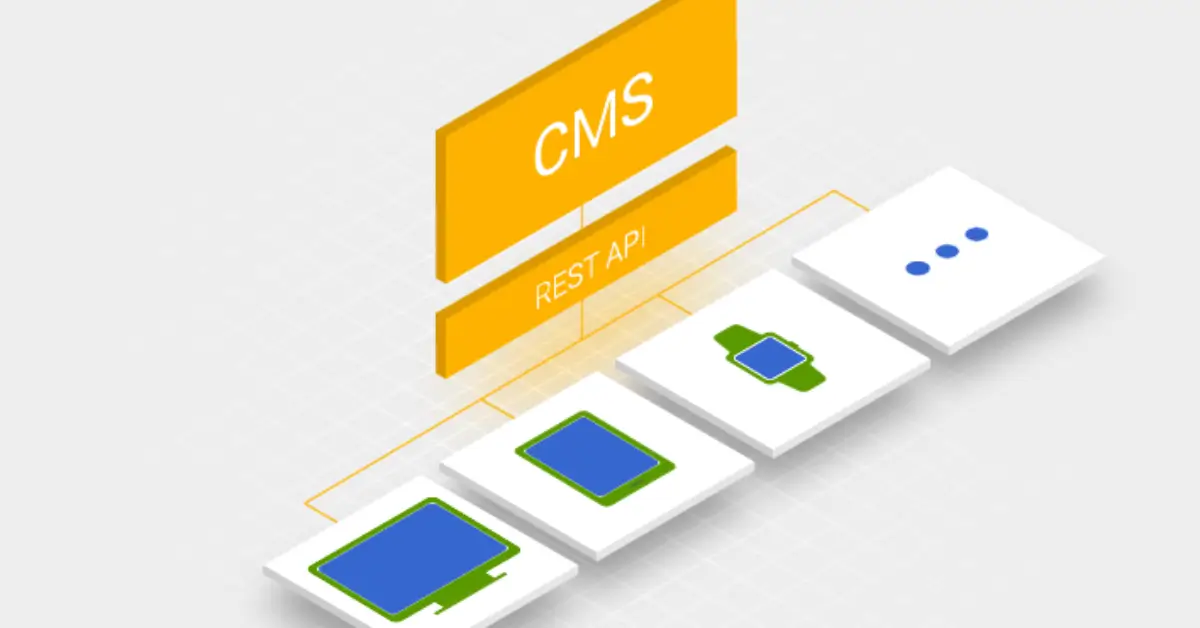 The functionality of Headless CMS can be illustrated in three steps:
The content is created and put into the Headless CMS and stored in small blocks.
Each block is then sent to different channels or platforms, either individually or as a group.
Here comes the job of frontend developers, whose job it is to make sure that the content is presented in the best way possible on any channel.
What are the benefits of Headless CMS?
Improve flexibility
The decoupling of the backend content management from the frontend presentation layer allows you flexibility in building the head of your content. It is the flexibility in choosing the technology or framework for your frontend. With Headless CMS, your businesses are not restricted to a specific template system or programming language. Thus, you can choose any tools and frameworks that best suit your needs. This is the base step for you to develop a personalized content management system, making it easier to reach your potential customers and ensuring great customer success.
Support omnichannel connection
This great flexibility leads to other significant benefits of Headless CMS to your business's performance, including omnichannel connection. With the API-only, UI anything feature, Headless CMS can push your content consistently across an infinite number of platforms, such as websites, mobile apps, smart TVs, IoT devices, – literally anything!
With the growth of the internet and technology applications, your customers will come into contact with a variety of interfaces throughout their day. Their buying journey makes no difference since they interact and access information about their purchase on various channels. Therefore, creating consistent content for an omnichannel appearance that shines across all touchpoints is extremely important to any business. Headless CMS will be a great help for your omnichannel strategy, which can significantly increase customer engagement and raise your brand awareness.
This is important in the awareness and consideration phase of the customer's journey,
Awareness: This is when your customers have needs but have not yet known about your business. They are looking for the solution to their problem in any channel and platform they are using. Thus, with Headless CMS, you have already delivered the content of your business' products/services to those channels and platforms, waiting for your customer to visit.
Consideration: This is when your customers have done considerable research on a number of options for their needs. They then make a comparison between you and other brands. By having a presence across multiple channels, your businesses can raise considerable awareness. This increases the likelihood of capturing the attention of customers, influencing their decisions, and ultimately driving conversions.
Improve cost-efficiency
Headless CMS may not be the most affordable option; however, it is a cost-effective method for your company's CMS. For starters, it saves your company time and money in developing multiple CMS for different channels and platforms. The benefits of Headless CMS include the elimination of the need to develop separate CMS for different platforms, which reduces your company's maintenance and licensing costs.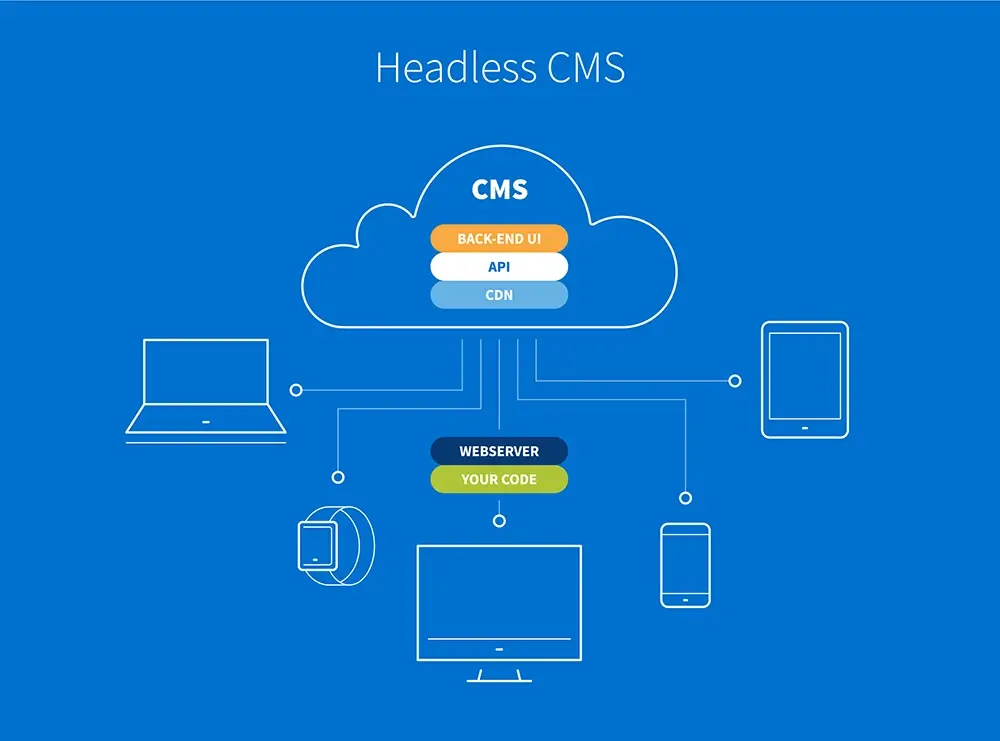 Headless CMS's omnichannel connection feature enables a single upload of the same data to multiple channels. Furthermore, it can reuse and repurpose content across multiple channels. As a result, duplication and the effort required to upload data for each channel will be eliminated. This way, you can improve not only the cost of your businesses but also the overall efficiency.
Enhance the speed of content production
Headless CMS focuses on a smaller scope – the backend only – so it is lesser of a big machine. With a simplified backend focused solely on content management, content creators can work more efficiently and collaborate in real-time. In other words, you can iterate and refine their content without the risk of breaking the frontend design or functionality. Moreover, as the content can be reused and repurposed easily, your projects are enabled to be completed faster.
Another way that Headless CMS can contribute to faster speeds is by improving your company's workflow and productivity. The separation of the backend and frontend layers enables parallel workflows in which content creators can focus on creating and modifying content while developers work on implementing new features. This productivity translates into a shorter time-to-market, allowing your company to stay ahead of the competition.
Guarantee for future development
There is no doubt that Headless CMS is a future-proof solution due to its high adaptability to technological advancements. In this digital age, your data or platforms can quickly become out-of-date. Thus, the content production speed that Headless CMS brings will be an effective solution if you do not want to fall behind.
With this decoupled architecture, the possibilities for future adaptation are limitless. Not only that content creators can structure and restructure the content at any time, but developers can also apply any latest coding frameworks and technologies without having to worry about integrating with the backend or waiting for the system to update. Therefore, re-branding across channels or platforms is no longer a hassle and time-consuming work for your businesses.
Provide an evergreen and scalable solution
As a future-proof tool, Headless CMS also provides a highly scalable and evergreen solution for your business. If you have higher content requirements, Headless CMS has the ability to deal with increased traffic volumes. Because the frontend and backend are separate, there will be no downtime for your website if the backend experiences performance issues or requires maintenance. Your website can be upgraded and optimized without fear of interfering with performance. For example, during peak traffic periods, businesses can scale the frontend infrastructure to handle increased user requests, while the backend CMS remains unaffected. This scalability ensures that users have a consistent and reliable experience regardless of the volume of traffic or content served.
Develop superior software architecture
Headless CMS is an excellent choice for your businesses to implement best practices while maintaining the highest levels of integrity and security. It will be an ideal solution for you to build the best software architecture from scratch.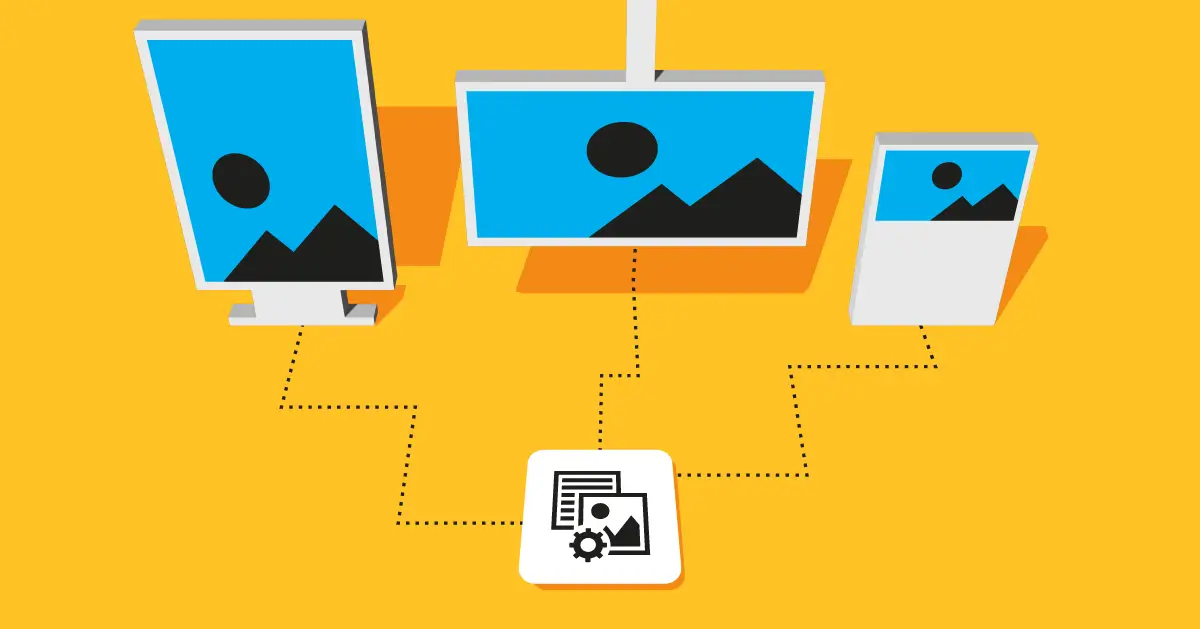 Integrity: With high flexibility and adaptability, Headless CMS enables easy integration with any latest technologies or frameworks. You can also restructure, reuse, and repurpose your content to continuously improve end-user experiences.
Security: Headless CMS offers a highly secured solution as all access to the CMS is restricted to the organization. It separates code and data maintenance and distributes data via APIs. It only allows traffic from trusted IP addresses, protects the administration area, and blocks traffic from unauthorized sources. As a result, DDoS attacks can be mitigated, resulting in improved website security, performance, and availability.
What are the disadvantages of Headless CMS?
The benefits of Headless CMS are varied, thus creating significant value for your businesses. However, it still has some disadvantages to consider which are listed below.
Complex templates
While traditional CMS already offers you a number of pre-built frontend templates to choose from, Headless CMS requires you to take care of the content delivery on your own. This process can be time-consuming and requires a deeper understanding of frontend technologies, such as HTML, CSS, and JavaScript. The complexity of template development may become a challenge if your businesses have little or no expertise in this area.
Technical knowledge required
Given that there is no frontend pre-built, Headless CMS sites require a certain level of frontend development skills. Along with the separation of backend and frontend, you should develop some understanding and skills in both areas in order to effectively integrate the CMS and build the frontend presentation layer. This challenge can be avoided if your businesses already have an in-house development team; otherwise, you may need to pay a premium to hire outside help. If you own a small business with limited resources, the need for technical experts can be a significant barrier.
Lack of previews
Headless CMS typically does not come with a user interface, resulting in the absence of real-time previews for content updates. In other words, you are unable to preview the content before publication. With this disadvantage, the formatting of the content may become an issue, which may require some additional rounds of testing and revisions. Your content production can potentially slow down,
Set up cost
Headless CMS can be more expensive than the traditional type. Due to the requirement for technical experts as well as content testing, the initial cost you have to pay may cover a larger range, including the CMS, the developer, the infrastructure for your content presentation, and so on.
Examples of successful websites leveraging the benefits of Headless CMS
Unilever
Unilever is a multinational consumer goods company. They are managing a wide range of product portfolios, including beauty, personal care, home care, nutrition, and ice cream. Unilever is also home to over 400 brands around the world, namely Comfort, Cif, Omo for home care, Dove, Lux, Sunsilk for personal care, Walls, and Ben & Jerry's for ice cream.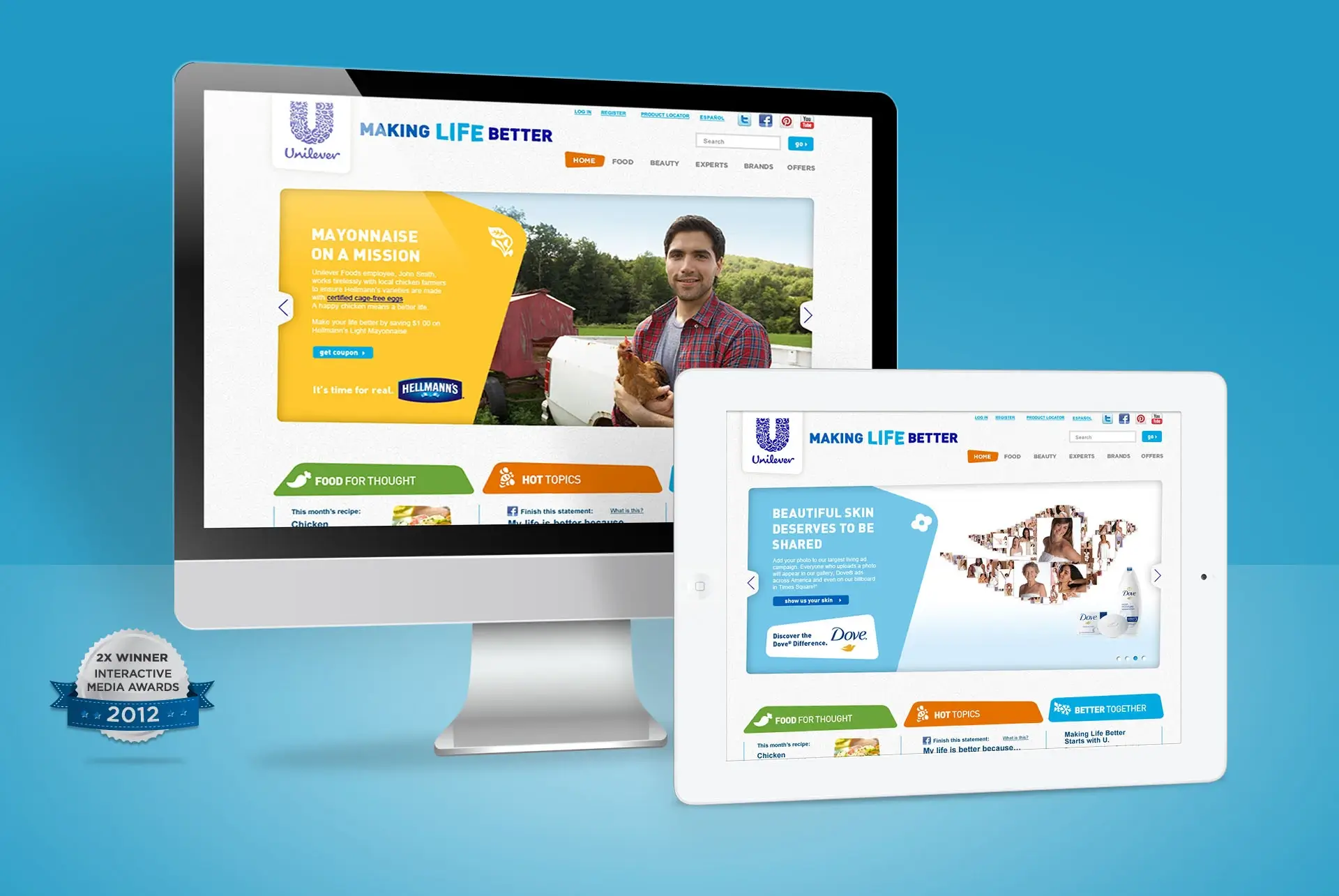 Managing content for such a large number of product portfolios and brands can be an intimidating task. Therefore, the headless architecture has provided Unilever with great and effective support. By utilizing the benefits of Headless CMS, Unilever can efficiently update and distribute content to various websites, mobile apps, and digital touchpoints for its different brands. This allows them to maintain brand consistency, provide localized content, and facilitate personalized experiences based on user preferences, ensuring a cohesive and engaging customer journey.
Moreover, with the allowance for internal access only, Headless CMS can help to ensure that Unilever's large amount of data and content are highly protected. As a multinational brand, information security is extremely important for Unilever. With the mitigation of DDoS attacks provided by Headless CMS, Unilever's user interface can increase in performance and availability, thus serving the continuous growth of this multinational enterprise.
Nike
Nike is a US-origin global sportswear and athletic brand. They provide footwear for a variety of athletic purposes, including running, basketball, football, gym, and training. Additionally, they offer clothing for men, women, and children.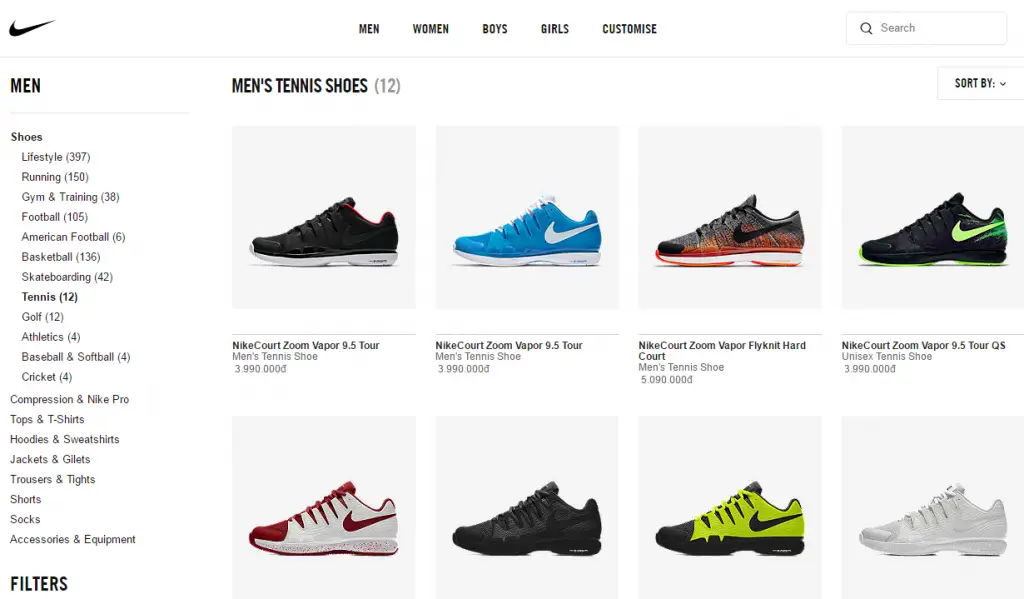 As an international brand serving many product types and brands, Headless CMS is a great supporter of Nike in delivering seamless customer experiences. Nike utilizes Headless CMS features to power its website, mobile apps, and in-store experience, allowing customers to access the latest product details, view personalized recommendations, and receive real-time updates on new releases or exclusive offers. Moreover, with the omnichannel strategy, Nike has been building a successful brand image, engaging significant brand awareness in the sportswear industry. Now, they have achieved considerable customer success and have become the world-leading sportswear brand.
Airbnb
Airbnb is an American-based company operating an online marketplace for short- and long-term homestays and experiences.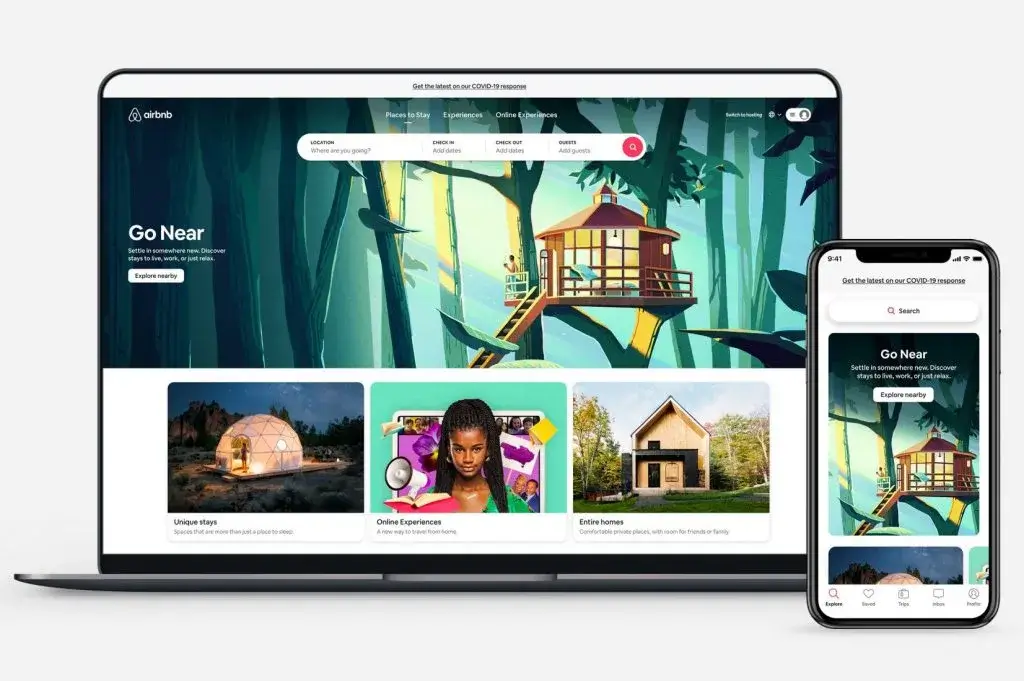 As a vacation rental and accommodations business, Airbnb prioritizes customer experiences and convenience in using its service. Headless CMS is an ideal solution for Airbnb to fulfill this need. With various benefits of Headless CMS, Airbnb is able to appeal to customers not only through its website and social platforms but also through its mobile apps. In this way, Airbnb can also efficiently manage and distribute property listings, reviews, and travel information while ensuring a fast and responsive user experience. Providing personalized content is extremely important for Airbnb. Headless CMS allows the company to achieve this by providing a highly tailored and relevant browsing experience for its users based on their preferences, location, and search history.
Staples
Staples is an American company that offers products and services designed to support working and learning. They have an enormous product catalog, which must be updated regularly, swiftly, and conveniently to serve their customers' continuous demands.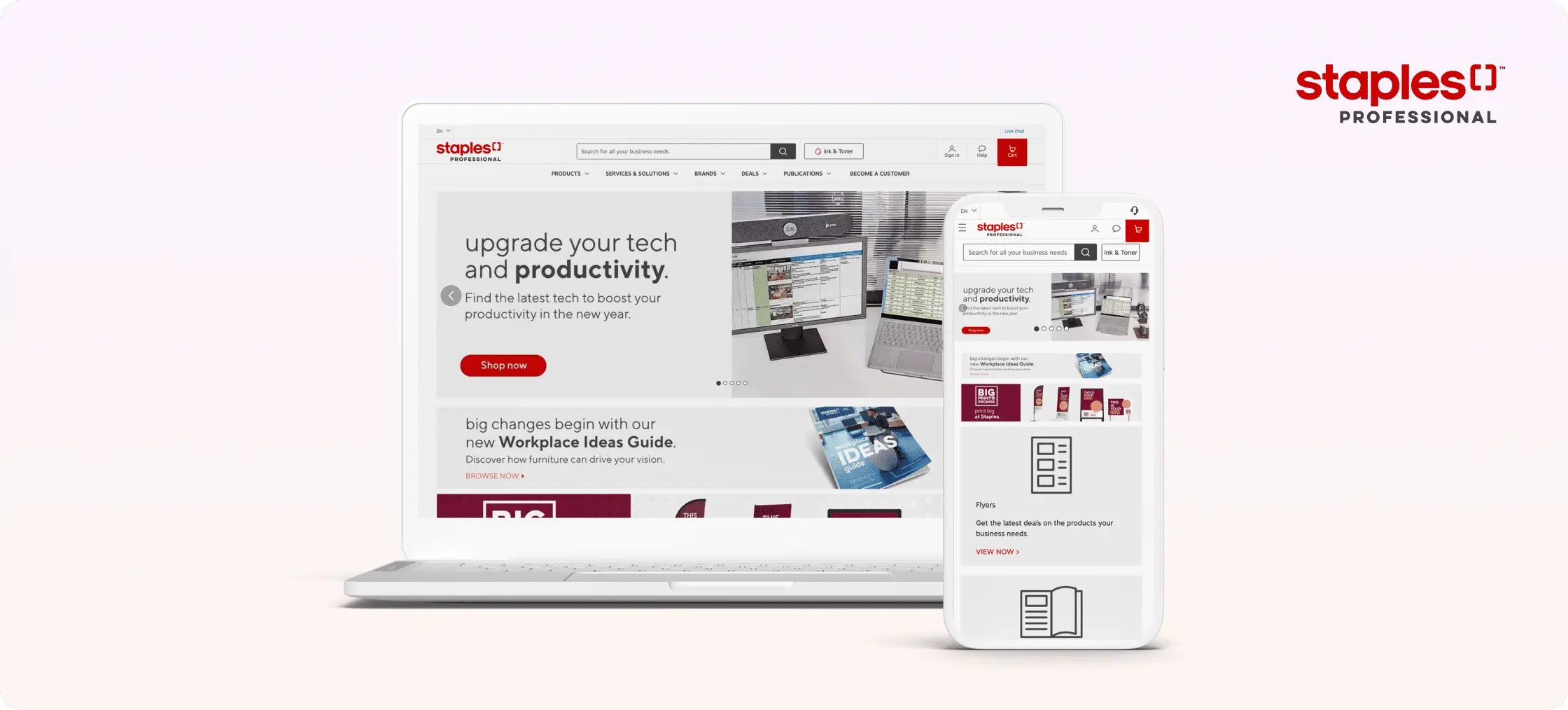 Headless CMS is the perfect solution for this business. Headless design enables Staples to optimize each system on its website and manage various product catalogs, pricing information, and promotions. With its high speed and omnichannel connection, Headless CMS also allows the company to timely adjust and offer personalized recommendations for their customers on every platform, facilitate easy search and navigation, and ensure consistent product information across channels.
Chilly's
London-based Chilly's is a well-known reusable bottle brand. It has developed Headless CMS since the company was newly formed, guaranteeing that its website is just as ground-breaking as its products.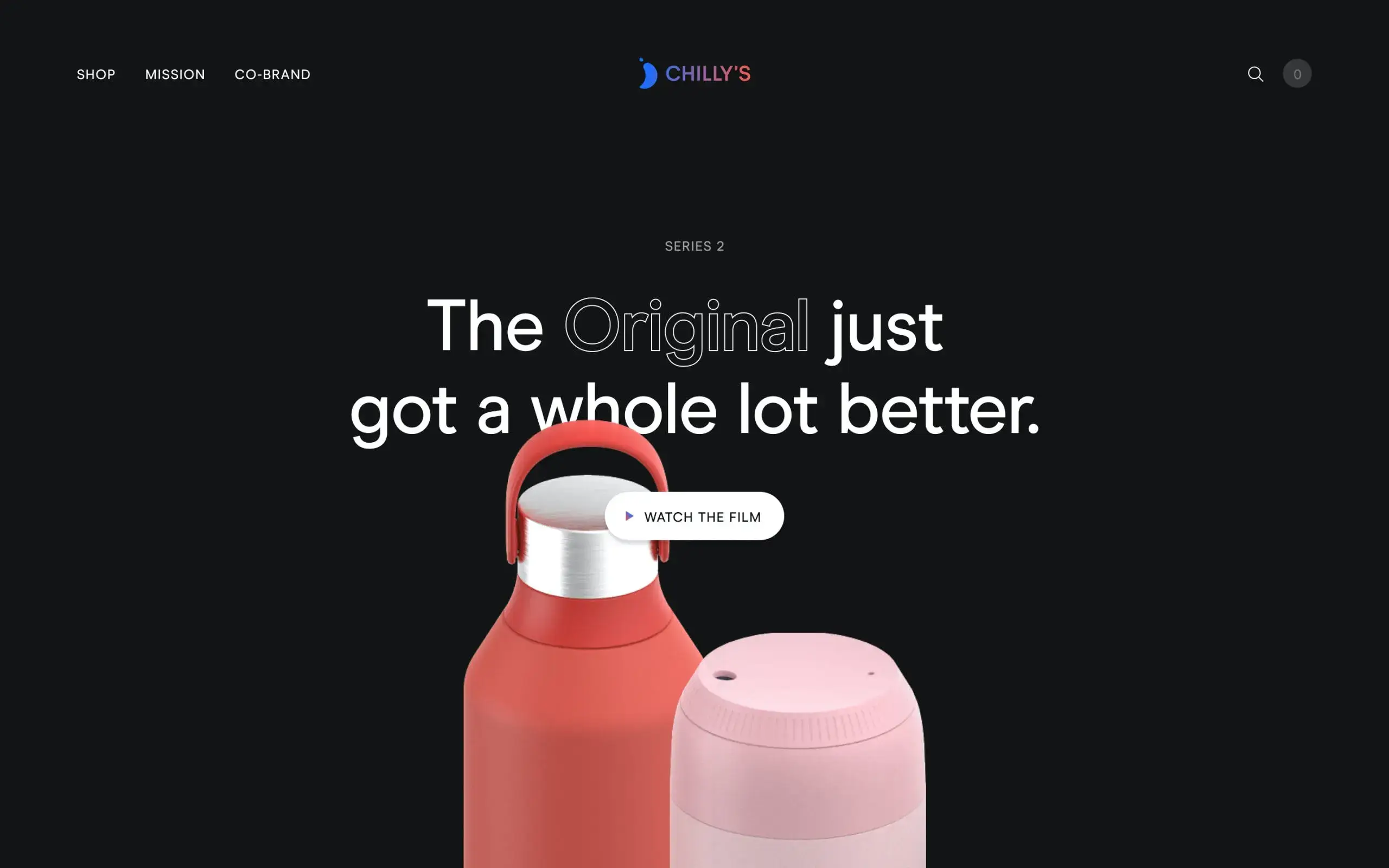 Despite solely focusing on one product category – reusable bottles and cups, Chilly's use of Headless CMS still brings remarkable results for their business. This is evident through their visible, simple, and easy-to-use UI/UX web design, and also their coverage in other social media platforms such as Facebook, Instagram, and Twitter. Going Headless allows them to deliver consistent content across those channels, resulting in a more seamless customer experience. Chilly's grew from a small company that distributed products from the founder's home to an international company with increasing high volumes of orders in just 13 years.
The North Face
The North Face is an American-based outdoor apparel and equipment brand. They offer a wide range of clothing choices for men, women, and children, as well as bags and gear.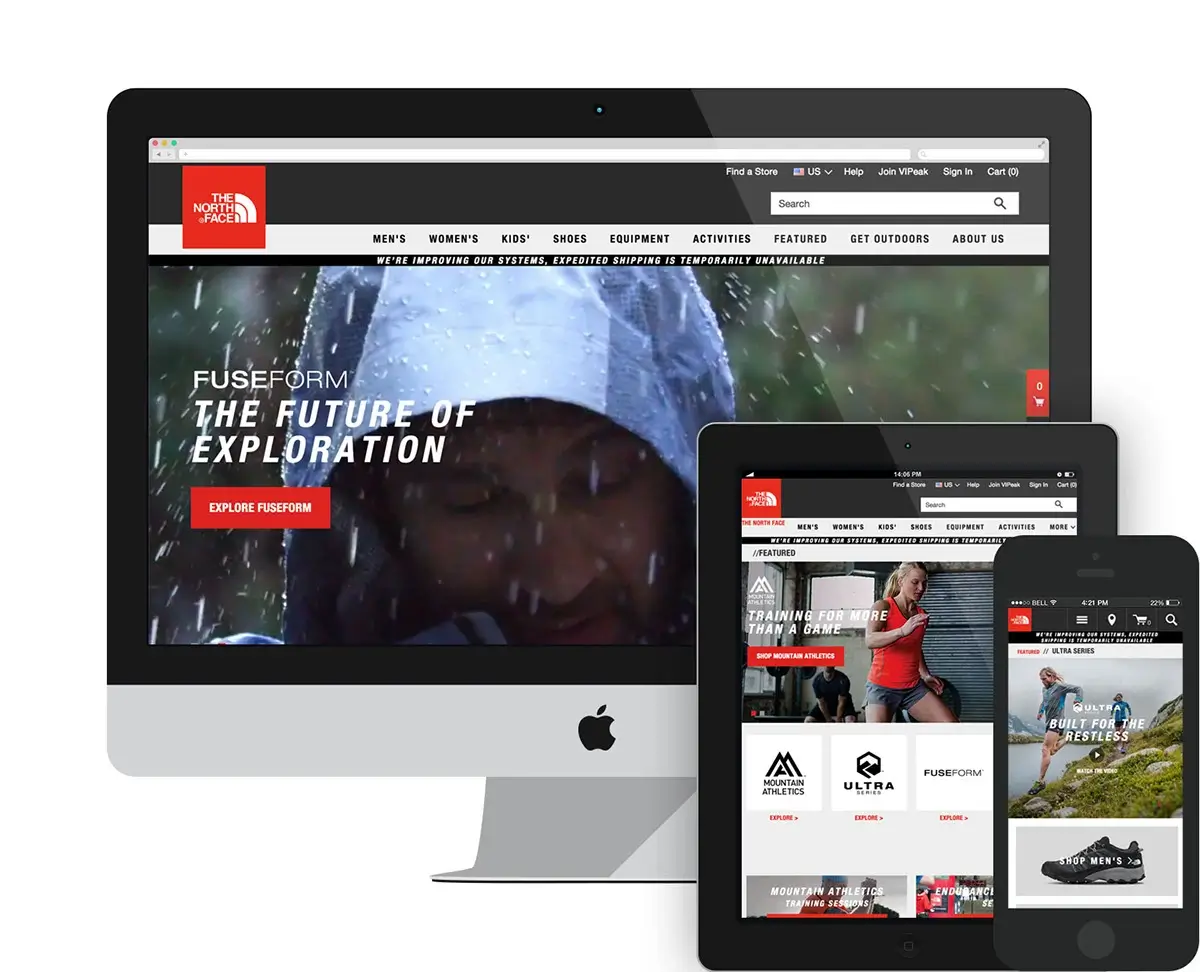 The North Face has gone headless for CMS to power its website in the best way. As a clothing brand, the company has to constantly update its product information, provide personalized recommendations, and create a seamless digital experience for its customers worldwide. Besides running its own eCommerce website, The North Face also makes appearances on other social platforms, including Youtube, Instagram, and TikTok. By leveraging Headless CMS, the company can update its content across these channels efficiently. Through these channels, they can showcase their products, provide interactive experiences such as gear finders and virtual try-ons, and deliver personalized content based on user preferences and location.
Who needs to leverage the benefits of Headless CMS? And why?
The benefits of Headless CMS clearly outweigh its disadvantages, and a number of successful Headless CMS applications have demonstrated the immense value it can bring to the growth of your business. To maximize these advantages, you should carefully consider whether your organization requires this CMS type.
Businesses with needs for personalized content distribution
IHeadless CMS should be an ideal choice to streamline your operations if your businesses operate across multiple channels, such as eCommerce websites, mobile apps, marketplaces, or social platforms. This is the most notable feature that distinguishes traditional and Headless CMS as traditional CMS limits itself to a single type of platform that is strictly integrated with the backend content.
Most importantly, Headless CMS enables personalized content distribution. While your content is being created and managed in the backend, you can choose to develop and apply any technology, as well as integrate with any platform, for the frontend, where you have the best chance of meeting your customers. Building consistent and personalized content across multiple channels is an important factor in providing a seamless experience for your customers and raising awareness of your business, potentially leading to customer success.
If you want to learn more about how building personalized content distribution can lead to customer success, click here for information about our upcoming webinar.
Businesses that are following omnichannel strategy
Headless CMS should be an ideal choice to streamline your operations if your businesses operate across multiple channels, such as eCommerce websites, mobile apps, marketplaces, or social platforms. This is the most notable feature that distinguishes traditional and Headless CMS as traditional CMS limits itself to a single type of platform that is strictly integrated with the backend content.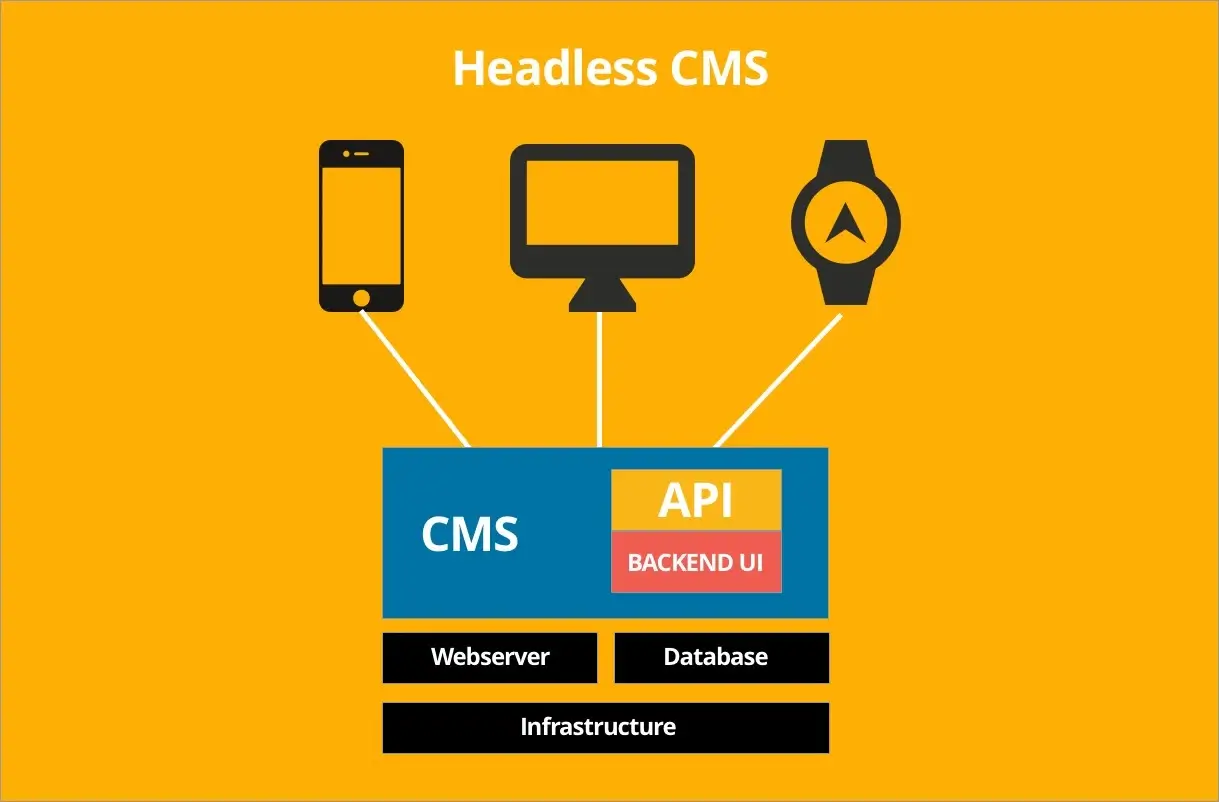 In this situation, omnichannel connections can work best because they let the same data be sent to an unlimited number of channels or platforms. So, you can manage product catalogs, inventory, and pricing information from one place, making sure that everything is the same across all channels. You can also make personalized offers and keep customers up-to-date in real-time across all channels. By widening your appearance, you can not only reach more customers but also create a seamless shopping experience for them.
Businesses with needs for speed and scalability
If your company values content delivery speed and scalability, a Headless CMS solution should be the first thing that comes to mind. Headless CMS enables you to consistently update your content while ensuring that it is updated across all channels. Your efforts in content management will be significantly reduced, allowing you to focus on other aspects of business growth.
As a future-proof solution, Headless CMS enables your data to be consistently up-to-date. Its decoupled architecture also allows your businesses to independently scale the frontend and backend, ensuring optimal performance and availability. Furthermore, the ability to add new channels, integrate with third-party services, and adapt to changing business needs can secure your businesses' growth without significant disruptions. If your businesses have to deal with large amounts of content that require constant updates on every platform, you will find Headless CMS more valuable as it can help to reduce significant time and effort to manage your content system.
Conclusion
This article has well-covered Headless CMS pros and cons, some successful examples, and what kinds of business needs will require a Headless CMS solution. It is undeniable that Headless CMS can add significant value to your company's growth as well as customer success. However, you should critically consider your company's current situation in order to maximize the benefits of Headless CMS. If you find this blog valuable, subscribe to our newsletter for more information on other CMS types and ways to improve your business's performance.