eCommerce website cost UK can vary greatly depending on various factors. eCommerce store owners need to consider the platform they will use, the design complexity, and any extra functionalities or services they may require when estimating eCommerce website design cost UK. If you are searching for building an online store and wondering about the price of this building, in this blog, we'll cover key factors affecting the cost and the three platforms' cost estimation. Let's scroll down and discover what we wrap up for you.
What are the factors affecting the eCommerce website cost?
It is challenging to estimate accurately an eCommerce website cost UK due to its large or small-scale project and the company's demands. Therefore, before coming to a calculation and getting an approximate price for the website builder, it is necessary to investigate factors affecting the cost. Magenest has listed 9 things below that any business should consider when encountering or deploying an eCommerce website.
Business Requirements
The first thing to evaluate when starting a website development process for your own business is specifying your requirements. Every company has different visions and directions for its success path with separated customer target groups, therefore, during the first stage, determine your needs such as what types of your company or must-haves features on the website.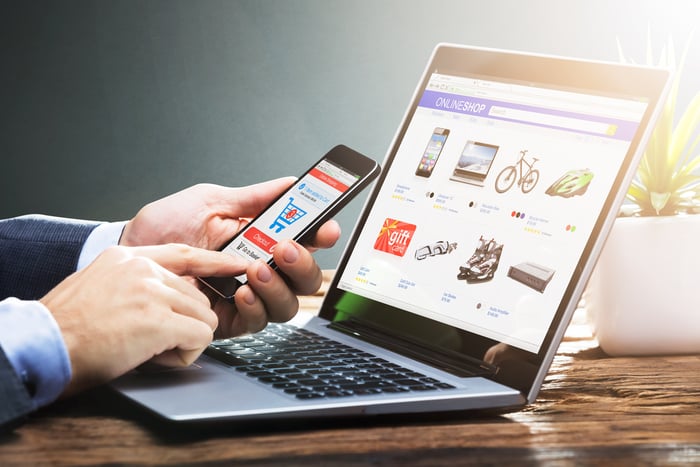 Designing your minimum viable product (MVP) or listing out what you envision in a spreadsheet is an excellent way to make sure to achieve your goals. If you have a clear plan and approach for your website, that will assist in a successful and straightforward initial discussion with web design companies, therefore, they can give the most accurate cost estimation.
Website Design
A wide range of eCommerce platforms offers from simple to complicated themes, from free to paid so you can directly apply on your website quickly. Already available themes on the marketplaces are ideal when you have a limited budget.
However, if you are aiming for considerable business upscaling in the future, we highly recommend you order a customized design from UI designers. When it comes to designing a website, it costs more than off-the-shelf themes, but worth the time and effort. However, personalized UI designs surely yield a unique value for your website. Therefore, this helps you develop a more powerful association with your customers by making your website immediately recognizable and perfectly highlighting your brand identities and values.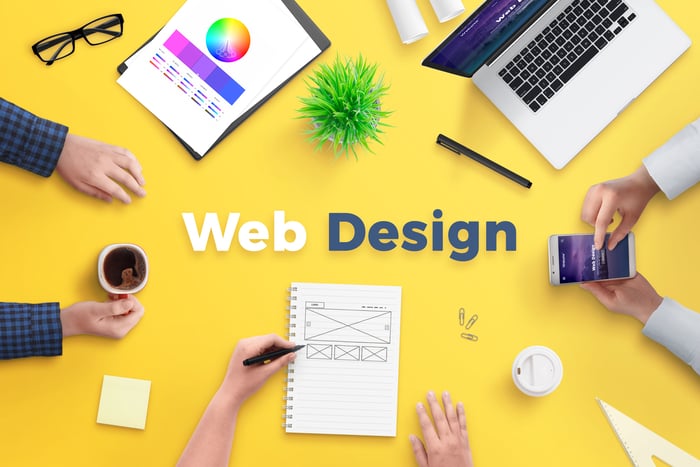 eCommerce website design cost UK depends on the type and scale of your project, and you can figure out more about our UI design services here.
Development
When the designing process is approved, the following phase that should consider is development which is the most time-consuming in a website builder. If you are looking for a premade package of a standard eCommerce website, you will spend less time in complete development.
In contrast, if you require customized features on your eCom site, it takes more time to build and develop your business. The website development company helps you with your design and development requirements which means providing website control and consistency, optimizing performance, and enhancing branding activities.
eCommerce website development cost UK depends on your project, and you can find more about the web development services for business by Magenest here.
Hosting
Hosting plays an important role in the success of any eCommerce website. Hosting refers to the process of storing, managing, and delivering data from web servers. Hosting is a must-have for any eCom web, and also provides users with access to the necessary tools and resources to deploy, and maintain a website.
Choosing the right hosting services can be a daunting task for any business. Hosting costs vary depending on factors such as the type of server needed (shared or dedicated), bandwidth requirements, storage space, and more. Furthermore, businesses must ensure that their hosting provider is reliable and secure so that customers' information is always safe and secure. Hosting providers are also able to provide technical support when issues arise with the website or its associated applications.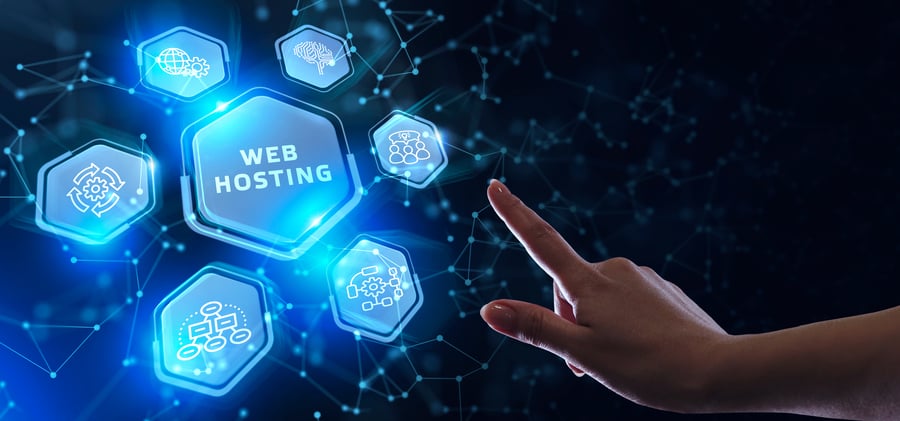 Overall, investing in a good hosting service is essential for any business looking to launch or grow an eCommerce website. It ensures that websites run smoothly, securely store customer data, and provide a platform for businesses to scale their operations. Hosting costs can add up over time, but a reliable provider will ensure that businesses can operate smoothly and securely while still providing a great user experience. With the right hosting service, businesses can be confident that their eCommerce website is always available and running optimally.
Domain Name
A domain is an essential element of any eCommerce website. It is the address or identity of a website and enables customers to easily find and access your online business. Domain prices can vary depending on availability, but the average cost for a .co.uk domain in the UK is approximately $10-$18/year. This can be further reduced by opting for longer registration periods (e.g. two or three years) which often come with discounted rates.
Though domain costs may seem minimal compared to other expenses associated with setting up an online store, they are nonetheless less important to consider when budgeting and planning for your business venture. Domain name selection plays an integral role in SEO rankings, brand recognition, customer retention, and overall online success. It is therefore essential to choose a domain name that is both memorable and relevant to your website.
Ultimately, the cost of a domain for an eCommerce website in the UK will depend on the availability of the desired domain name and additional services such as Domain Privacy Protection or Domain Forwarding.
SSL Certificates
SSL Certificates are an important element of eCommerce websites and play a vital role in the success of online businesses. SSL stands for Secure Sockets Layer and is used to provide secure communication between servers, networks, and applications. It ensures that data sent across the internet remains protected and can be accessed only by authorized parties. For eCommerce sites, this means that customers' sensitive information such as financial details, passwords, and credit card numbers remain safe from hackers when making transactions on the website.
The cost of obtaining an SSL Certificate varies depending on the type of certificate required and the level of security needed. Specifically, single domain certificates start from around $70 per year while wildcard certificates can cost up to thousands per year. The cost can also depend on the vendor that is providing the SSL Certificate, so it's important to shop around and compare prices before making a decision.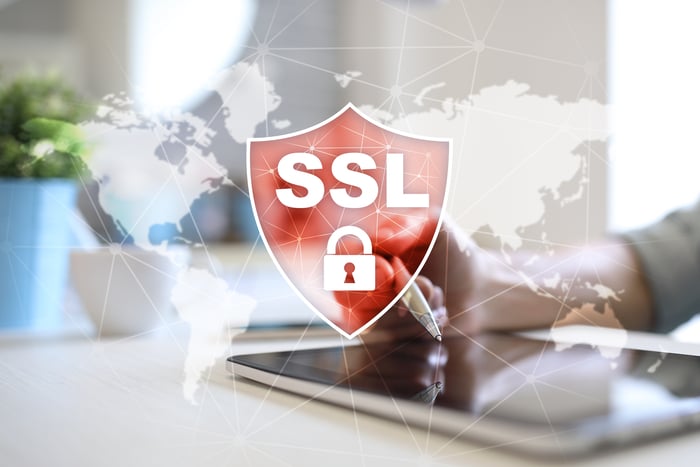 When building a website, investing in an SSL Certificate is essential for ensuring customer safety and trust. It assures that any data sent will be encrypted securely, protecting customers' sensitive information from potential security threats or breaches. This helps to build customer confidence in the eCommerce site, which can lead to increased sales and profits.
Maintenance Costs
Having an eCommerce website is a great way to showcase your products and services and increase sales. However, before launching any eCommerce venture, it is important to understand the associated costs of running an online store. Maintenance costs are one of the most crucial expenses associated with websites, as they can significantly impact the overall cost and profitability of the business.
Maintenance costs can vary greatly depending on the size and complexity of the eCommerce website. Generally, websites require ongoing maintenance and updates to keep them running smoothly and securely. Maintenance prices include regular software updates, security patches, hosting fees, domain name renewals, customer support, and many more. eCommerce websites also need to be optimized for search engine optimization (SEO) and provided with content updates to ensure the website is engaging for customers.
In the UK, eCommerce website maintenance costs can range from a few hundred dollars up to several thousand dollars per month, depending on the complexity of the eCommerce website. eCommerce businesses should research and compare eCommerce website maintenance costs to ensure they are getting the best value for their money. It is also important to ensure that any online store maintenance services offered include all of the necessary features and functions required by the business, as this can affect the cost significantly.
Overall, online businesses need to be aware of the costs associated with website maintenance to ensure they are making the most of their eCommerce venture. Doing research and comparing online maintenance costs can help merchants get the best deals on eCommerce website maintenance services and ensure the long-term success of their business.
Search Engine Optimization Costs
Search Engine Optimization (SEO) is a critical factor in eCommerce success. Not only does it help drive organic website traffic, but it also helps merchants to achieve better visibility and higher rankings on search engine results pages. This can have a direct effect on a business's bottom line.
Investing in SEO can be an effective way to achieve long-term eCommerce growth and profitability.
When considering SEO costs, there are a few key factors to consider. First, eCommerce businesses need to determine their budget for SEO services – this should include both one-time fees (such as setup, onboarding, and keyword research) as well as ongoing costs (such as monthly SEO audits and content creation). Second, businesses should consider the expertise of the SEO professionals they are working with – it is important to hire experts who understand eCommerce websites and have experience optimizing them for search engines.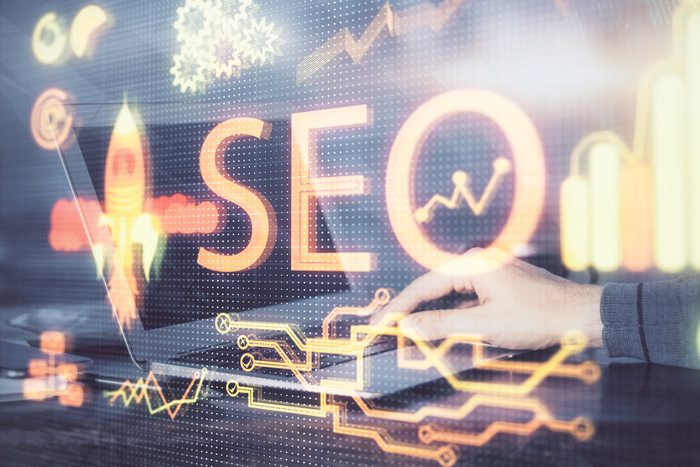 The SEO price for eCommerce websites in the UK varies, depending on the size and complexity of the website. Generally speaking, eCommerce businesses should anticipate spending a few hundred dollars per month on SEO services – however, this figure may be higher or lower based on factors such as available budget, desired results, and competitive landscape.
Content Management Costs
Content management is an important part of eCommerce websites. It involves managing the content on the website, such as maintaining product information, pricing, order processing, and customer service. Content management costs can vary greatly depending on the size and complexity of the eCommerce website.
In general, large eCommerce sites will require more resources to manage content than smaller eCommerce sites. Content management costs will also depend on the number of products and services offered by an eCommerce website. The more products and services offered, the higher the content management cost.
Content management costs can also be affected by additional features such as search engine optimization (SEO), payment gateway integration, marketing campaigns, customer service support, and website security. All of these factors must be accounted for when determining the content management cost of an eCommerce website.
In the UK, eCommerce websites typically cost between $13,000 and $60,000 to develop, depending on the complexity level of the project, while content management costs can range from around $25,000 to over $120,000, also depending on the complexity level of content. It's important to factor in content management costs when determining the total cost of an eCommerce website project.
Content management is essential for eCommerce websites, but it can be costly. Businesses should carefully consider all factors before building an eCommerce website to ensure they're getting the most out of their investment. This includes accounting for content management costs as a recurring cost to ensure a successful eCommerce website project.
How much does an eCommerce website cost in the UK?
Our detailed explanation above might be a bit overwhelming, so we put a summary down below on the general estimated price for the 3 most popular eCommerce platforms in the UK right now: Shopify, Magento 2, and WooCommerce.
For the Shopify platform
For the Magento 2 platform
For WooCommerce platform
| | | |
| --- | --- | --- |
| | Low WooCommerce Pricing Range | Low WooCommerce Pricing Range |
| | | |
| | | |
| | | $35 - $129 professional theme |
| | Transaction fees dependent on sales volume | Transaction fees dependent on sales volume, plus $100 - $400/year for scalable features |
| | | |
| | | |
| | | |
In conclusion,
eCommerce website costs in the UK can vary significantly depending on the platform used. The three most popular eCommerce platforms – Shopify, Magento 2, and WooCommerce – offer different levels of features and flexibility at varying price points. To determine the best eCommerce solution for your business, you should factor in your budget as well as your specific eCommerce needs. Ultimately, the cost of building a website will be determined by the platform you select and the features and customization you add.
By taking into consideration all of these factors, you can create an eCommerce website that reflects your company's unique branding and offers a great user experience for your customers. Investing in eCommerce technology can help you reach a wider customer base and maximize your profits. By carefully selecting the best eCommerce platform for your business, you can ensure that you make the most of your eCommerce website budget.
In summary, eCommerce website cost in the UK will depend on a variety of factors, including platform selection, features, customization, and more. By doing research and taking the time to consider all of these elements, you can create a successful eCommerce website that meets your business needs while staying within your budget.