If you run or are thinking of running an online store, then you need to be using a content management system (CMS) specifically designed for eCommerce. In this blog post, we'll talk about what an eCommerce CMS is and the best eCommerce CMS software for it. We'll also discuss some of the features you should look for in an eCommerce CMS. So, whether you're just starting out or have been selling online for a while and are looking for a better solution, keep reading!
What is an eCommerce CMS?
A content management system (CMS) is software that enables website owners to design, edit, and publish digital material on their websites without knowing any programming languages. Specifically for eCommerce, to enhance product promotion, users can also alter the design of the product pages, include banner ads, or even add new website parts.
While using an eCommerce platform or an online shopping cart solution, you can control your product inventory and make sales directly from the admin panel, but not all eCommerce platforms have robust CMS features. In other words, you should always pick a user-friendly infrastructure that offers smooth controls of all the back-end store activities for an online business, including but not limited to eCommerce CMS features.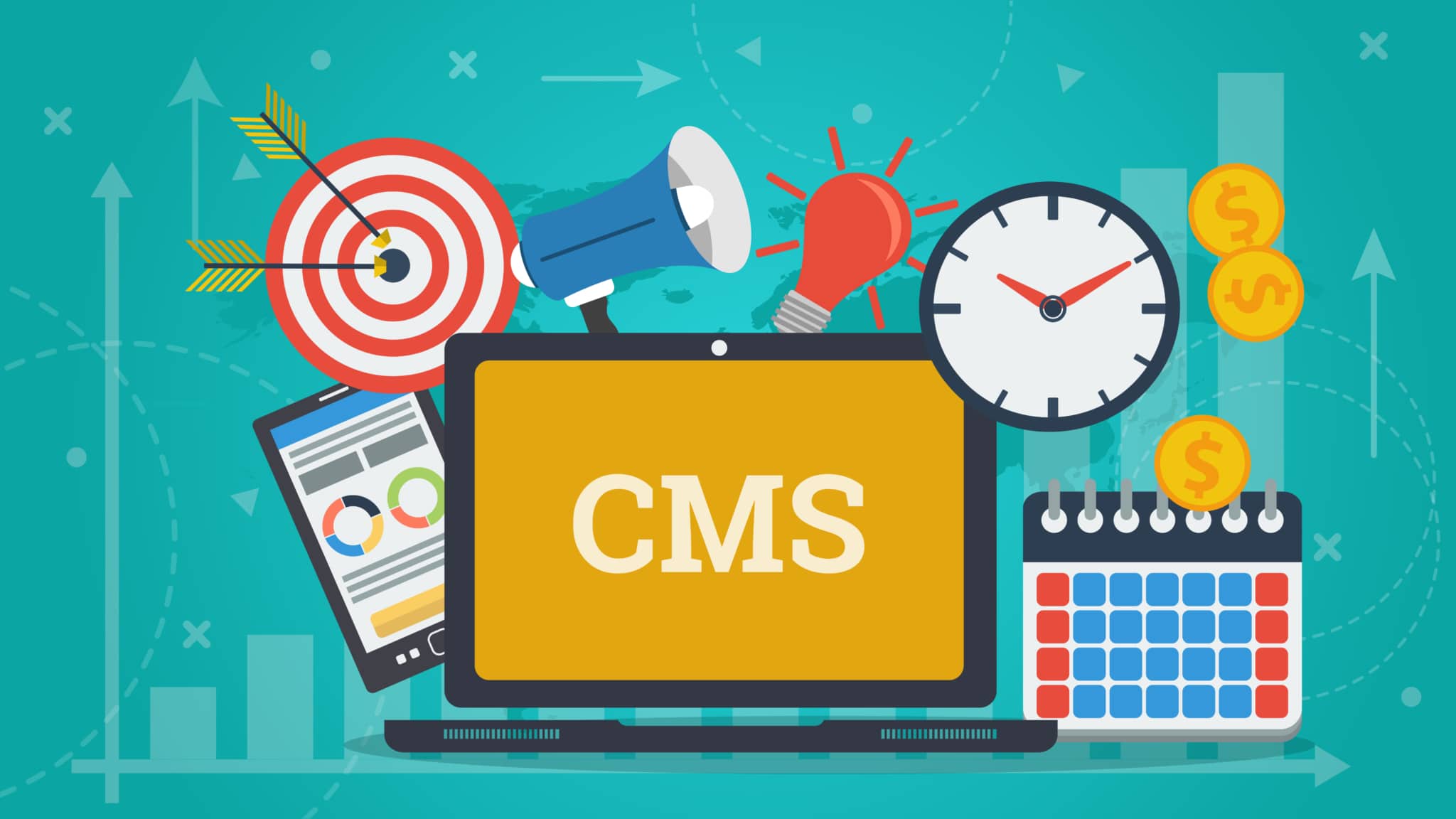 eCommerce CMS software can be divided into two main groups: SaaS and open source.
SaaS CMS: A hosted SaaS CMS for eCommerce stores is a cloud-based option that doesn't need a separate server. You pay a monthly fee, and in return, the software provider handles updating, managing updates, and setting up data storage for you. In most cases, the provider also supports their customer service.
Open source CMS: Users have complete control over the features of websites using open-source eCommerce systems. Open-source CMS solutions are frequently self-hosted and available to download free of charge. This implies that store administrators are in charge of choosing the hosting for their eCommerce website as well as keeping the server updated and installing new software as needed.
Advantages of Pairing an eCommerce website with CMS
Here are a few situations where combining an eCommerce platform with the best eCommerce CMS can improve an online store's performance.
Turning an existing blog site into an eCommerce one
You probably already have a blog with an active community. Perhaps you're thinking about making money from your website because your audience needs more useful content. Now, this situation seems ideal for combining eCommerce with a CMS platform! You can link with a platform to add a shopping cart and enable sales from your current website rather than converting everything to an eCommerce product.
Create easy-to-update sites
In eCommerce, speed and creativity are key. You want a powerful, cutting-edge website that provides excellent user experiences and is really easy to manage and maintain. Whether they are responding to emerging trends, current events, or rivalry, you want your stakeholders to feel empowered and capable of putting their ideas into action in order to drive business.
When you use a content management system and an eCommerce platform together, you can effortlessly manage the merchandise and content of your business, and update your sites in real-time. This is crucial as fast trend-catching capabilities have become a must-have feature for online merchants nowadays.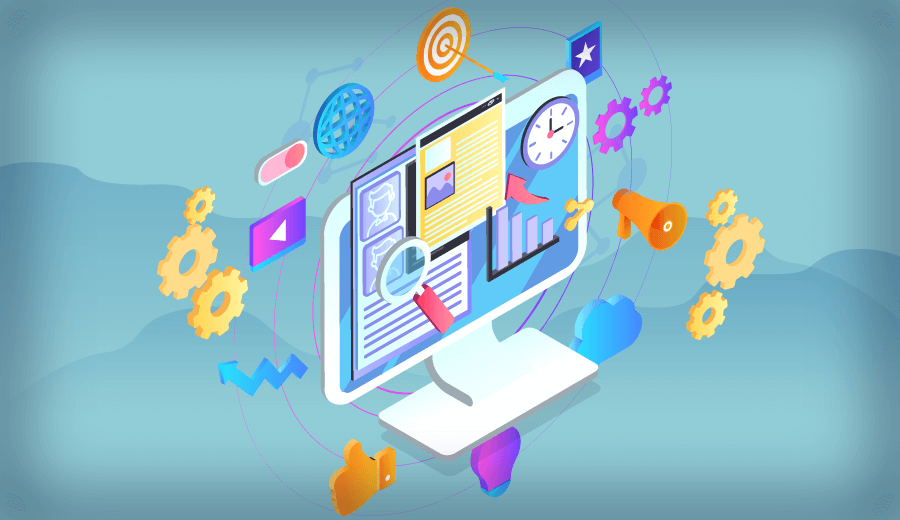 Drive more traffic with a content-first approach
Content-first eCommerce websites have the huge benefit of generating a ton more organic traffic. In turn, this lowers acquisition costs and aids online retailers in creating a tribe-like community around their brand. With the aid of cutting-edge on-page SEO skills and other clever content features, store owners can attract more potential customers, better understand their preferences, and concentrate on producing and selling more of what customers actually want.
Become an expert in your industry
Brand recognition is difficult to develop. However, if you have specific knowledge and are eager to share it with others, you can quickly position yourself as a thought leader or an industry influencer. This would significantly raise interest in your business and the need for your products. Continually providing good articles will lead to revenue sooner rather than later.
Easily control orders and inventory
It makes sense to use demand content generation and marketing to your advantage. However, you still need to ensure that the eCommerce portion of the business is scalable and operates efficiently. You won't need to worry about centralized inventory management across several channels, delivery, or secure payment methods thanks to the advanced capabilities offered by eCommerce systems. You can confidently expand your business in this manner!
Sync up with payment processors
A secure payment environment will be essential to your company's success. The ability to interface with top payment gateways to build credibility for your business is yet another major benefit of adding backend eCommerce capability to your CMS. Even better, achieving integrations only requires a few clicks!
Important features of an eCommerce CMS
SEO-friendly
Learning where to insert your keywords is the most important aspect of on-page SEO for eCommerce sites. It serves as a means of interaction with web crawlers and guarantees top rankings in search results. The best eCommerce CMS will assist you in using the best SEO techniques and optimizing your product pages even if you are not an SEO expert. Watch for content that focuses on:
Your website's overall performance will improve if you can get rid of extra subfolders from your URLs. However, there are other requirements in addition to keeping it brief. Making the URL readable and using the main keyword can both greatly raise your search rank.
Page titles and meta descriptions:
You must put a lot of effort into improving the page titles and meta descriptions on all of your eCommerce store's pages. To prevent future SEO failures, the best content management system for eCommerce has a user-friendly UI for adding and reviewing meta descriptions as well as the ability to alter page URLs. To save you a ton of valuable time, you could even offer a feature that automatically generates the page title and meta description.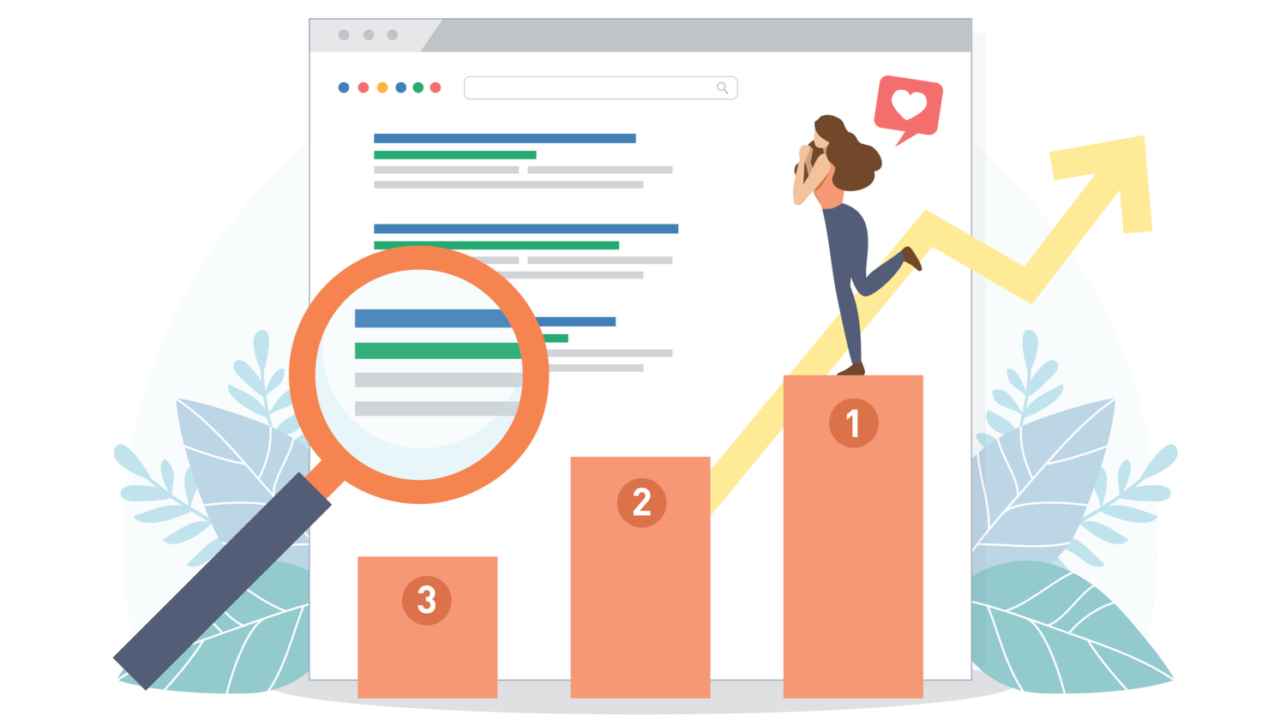 Easy to optimize user experience (UX)
Consumers today have high standards for eCommerce websites. If you don't offer a seamless UX, you'll notice that people leave before making a purchase. Even worse, they won't be returning. Do you know what UX characteristics an eCommerce CMS should have?
Straightforward design options
An intuitive CMS is especially important for store owners who have little to no coding experience. You'll be able to respond swiftly to changing market trends, special holidays, and promotional events by updating your store design and page layout. To assist shop administrators in running store-wide promotions and other marketing campaigns, certain CMS platforms will also provide a wide selection of integrations and plugins.
Optimized content for mobile
If you don't want to fall off the mobile commerce bandwagon, store and content optimization for mobile should be your top UX priority.
In practice, this entails paying great attention to all UX factors that have an impact on the user experience on mobile devices, such as loading times, mobile navigation, the mobile check-out process, visuals, and others. Additionally, the best eCommerce CMS should automate the optimization processes so you can increase conversion rates without writing specialized code.
Easy to use
A CMS shouldn't put an additional burden on a store owner, who already has a lot of plates to spin. Depending on the developer resources you have available, you might want to seek a platform that's quick to set up and doesn't require a drawn-out, difficult onboarding process.
Regardless of their technical proficiency, eCommerce business owners should be able to act faster, try new things, and enhance the UX of the site with the help of a CMS. They are capable of the majority of tasks, including page layout changes, search engine optimization, and integration of plugins.
Great capacity for integrations
The harsh reality is that no CMS is perfect. Check how easily the system interacts with additional tools and plugins if you're looking for a specific feature that isn't offered by the core CMS platform or just wants to leave your options open in the future.
It would be ideal if you could install and activate plugins as needed and had a seamless connection with your current tech stack (think email platform or analytics tools). The number of integrations accessible will also reflect how popular and API-friendly the CMS is, thus it's an important criterion to consider.
Best eCommerce CMS software to consider
Shopify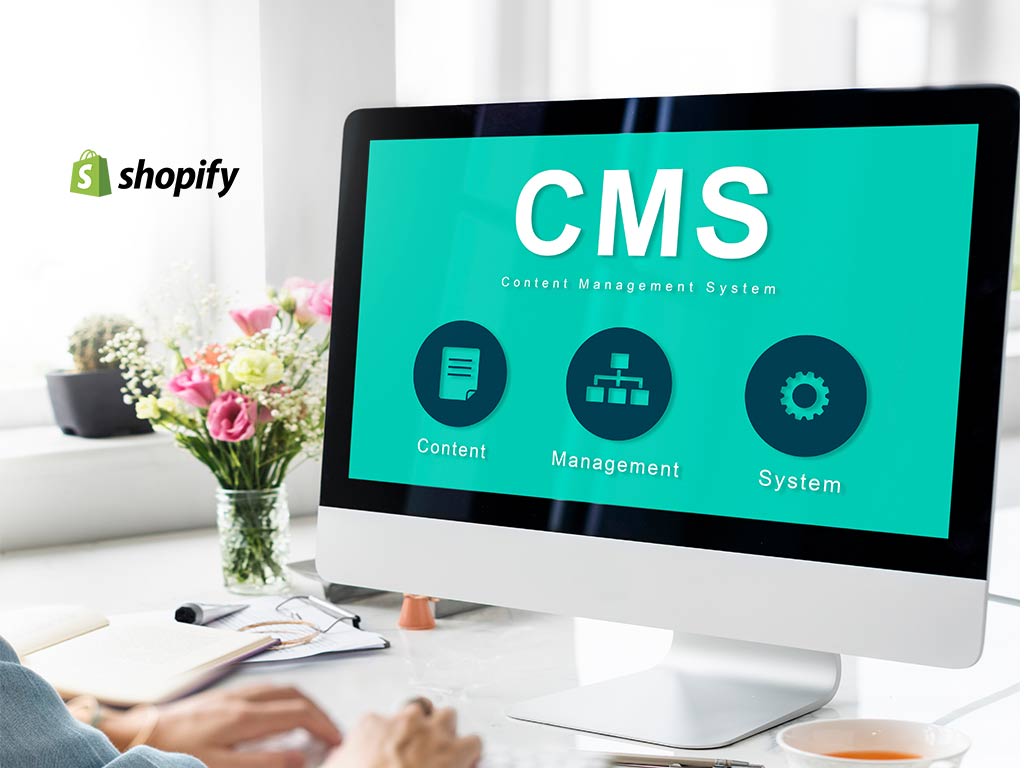 The best thing about Shopify is that it is a SaaS platform, which means store owners don't need to download or install anything to get started.
It is also a favorite among users because it is incredibly simple to use and has reasonable prices. Because Shopify's site builder is so easy to use, even beginners can rapidly set up a store, edit it, and launch it! This top eCommerce CMS platform is a complete eCommerce platform and unquestionably the best available right now.
Features:
Low credit card rates with no extra fees
Offer free shipping to your customers
A wide array of professional themes and templates
Supports selling on multiple channels
Huge library of free and paid extensions
Magento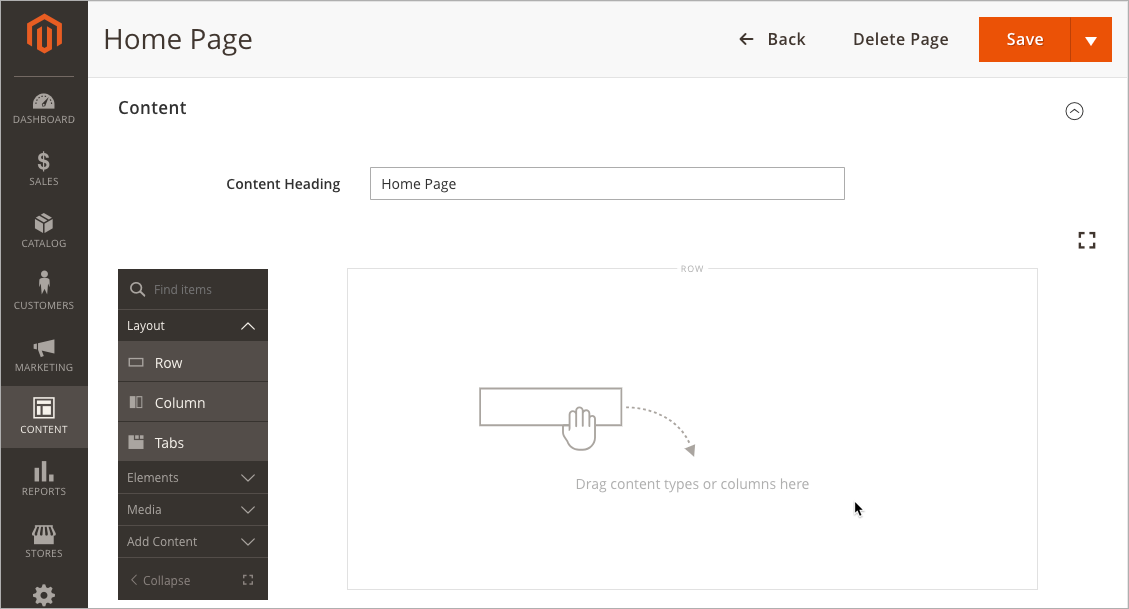 One of the greatest and most adaptable eCommerce CMS platforms for building websites is Magento. It has a variety of themes and add-ons that provide you flexibility in creating any type of online eCommerce business.
Magento is available in two versions open-source and commerce editions. Magento Open Source enables the creation of web stores with minimal features at no cost, however, Magento Commerce is necessary for more sophisticated capabilities.
Although Magento serves businesses of all sizes, including small, medium, and large businesses, it has a challenging learning curve. Due to its template architecture and open-source code, Magento offers exceptional customization options. It is, however, somewhat pricey.
Features:
Build websites using drag-and-drop technologies
Allows for simple content creation, previewing, and scheduling
Product pages are simple to create and customize
Extensions for chatbots, CRM, and ERP are available in a wide range
Display details about products and deals based on consumer groupings
BigCommerce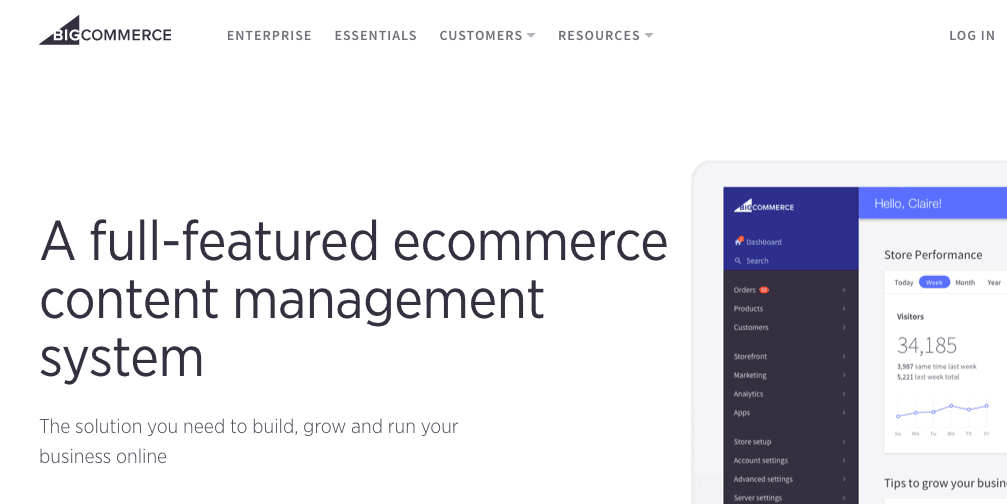 It is a feature-rich platform appropriate for all business sizes, supporting both small startups and larger corporations. It is a user-friendly cloud-based platform that enables anybody to create their own eCommerce store even if they have no design knowledge. BigCommerce is a complete eCommerce content management system platform that combines the best eCommerce CMS features.
Some of the main draws of BigCommerce include centralized inventory management, interaction with popular payment providers, built-in SEO tools, native blog support, multi-channel integration, and social media marketing assistance. BigCommerce can be used for product management in online stores with few goods and huge, complicated catalogs.
Features:
Provides support for B2B and B2C businesses.
Has around 320+ add ons which are free/low-cost.
Powerful and flexible website editor.
Supports multiple languages and currencies
Customizable templates and various theme designs.
WooCommerce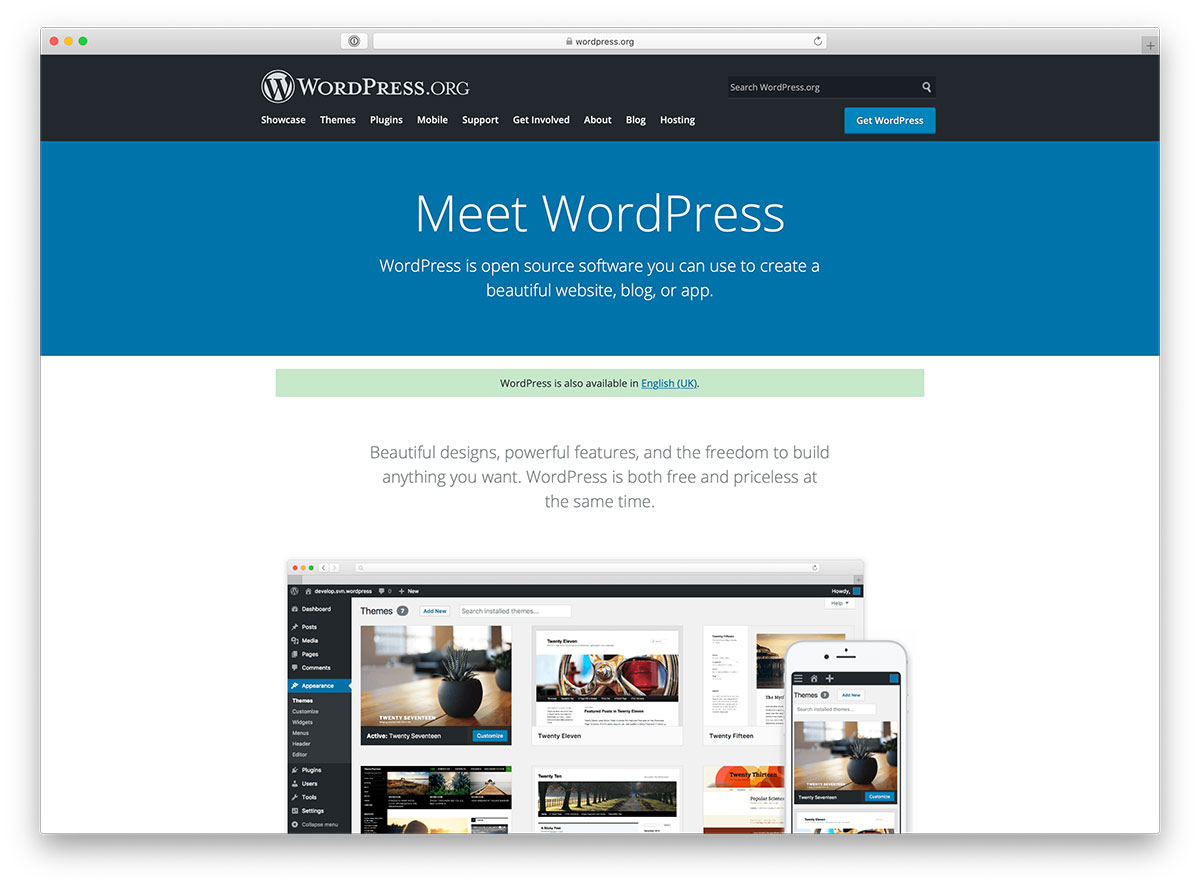 WooCommerce is a WordPress plugin that converts a website into an online store. It offers several free extensions and themes, which makes it a desirable option for owners of eCommerce stores. Additionally, these can be quickly and simply integrated to allow various functions with a single click.
One of the platform's most appealing features is its ease of use. It is quite simple to set up and utilize. Additionally, the extensive community support that comes with using WordPress is also quite helpful. Being an open-source platform, WordPress enables full customization of the online store through the modification of the source code.
Features:
Supports 140+ region-specific payment gateways
Has several free SEO extensions
More than 1300 WooCommerce themes
Has a wide range of in-store marketing extensions
OpenCart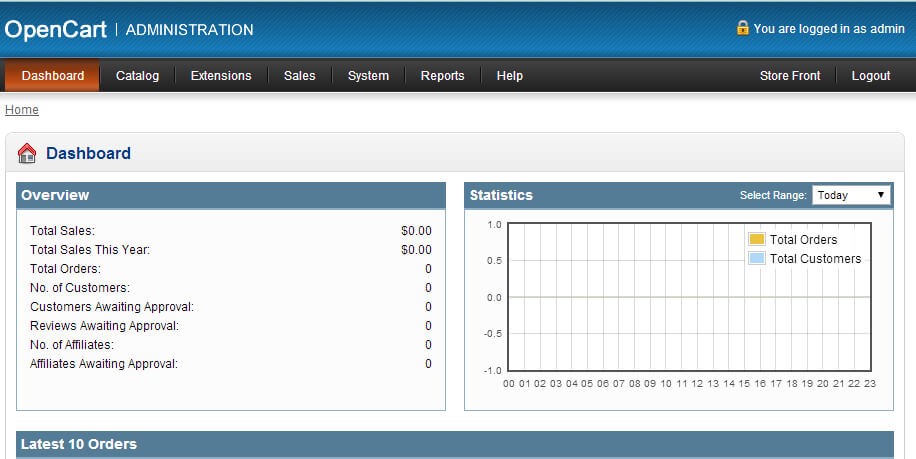 Opencart is a fantastic option for companies on a tight budget because it is inexpensive, feature-rich, and simple to use. A paid, optional plan with hosting support is available and is referred to as Opencart Cloud.
The learning curve for Opencart is moderate because it requires just minimal technical skills to operate a business. However, compared to other platforms, it offers a wide variety of free and inexpensive extensions, themes, and plugins. It also provides a number of business services for extra money.
Features:
Manage all sales, orders, customers, sales analytics, etc from a single dashboard
Manage multiple stores from a single admin interface
Backup and restore data in case of emergency
Easily update and edit products, categories, etc
Receive automatic shipping rates from UPS, USPS, FedEx, etc
Categorize customers based on location, order history, gender, wish list items, etc
HubSpot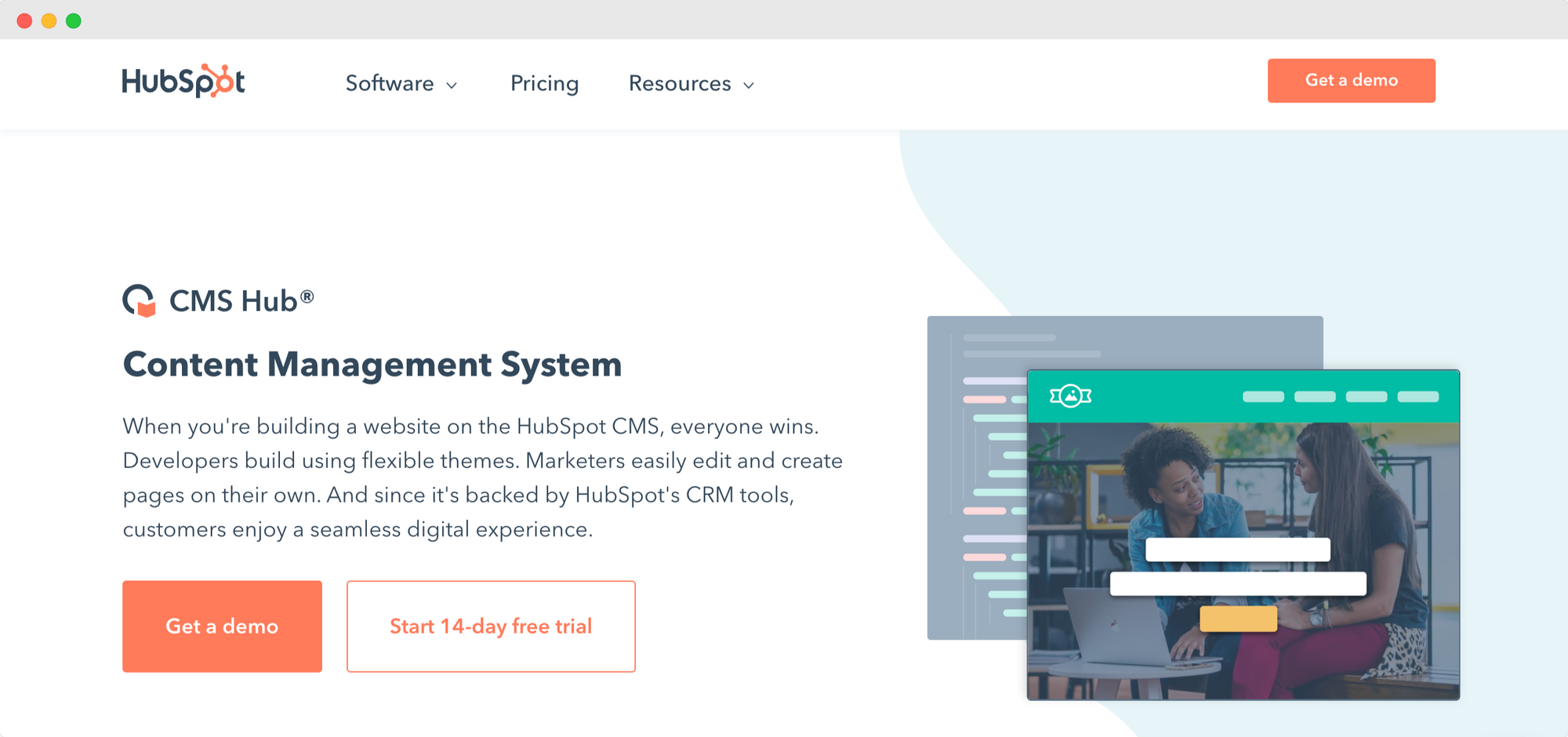 Hubspot is among the best eCommerce CMS platform for large eCommerce companies where marketing and SEO needs a lot of attention. It functions as a CMS and marketing automation platform essentially. However, Hubspot can add eCommerce features by integrating with other platforms that solely support eCommerce.
The excellent SEO features and marketing skills of Hubspot contribute to the online store receiving a ton of traffic. It also delivers powerful analytics and tracking techniques. By integrating HubSpot with your online business, you can automate marketing campaigns, manage and report on income sources, and better understand customer behavior.
Features:
Live chats for customer assistance are simply set up
Analytics dashboard to obtain data about user behavior, search engine ranking, etc
Automate your marketing initiatives
To wrap up: Which eCommerce CMS is best?
While there are many eCommerce CMS software options on the market, not all of them are created equal. We've taken the time to research and test some of the most popular platforms so that we can recommend the best eCommerce CMS software for your business. If you're looking for a platform that is easy to use, customizable, and secure, then Shopify is the right choice for you. Contact us today to learn more about how our team can help get your online store up and running with Shopify.