Enterprise resource planning (ERP) software is an optimal way to manage business activities, especially in the finance sector. To meet the companies' requirements, the accounting and finance module in ERP has some specific features to streamline all your business finance activities. They are collecting and storing finance data, asset management, cash management, even creating reports and supporting analysis of financial data.
Moreover, you can integrate the accounting module with various activities like purchasing, ordering, cash flow management to have sufficient financial data and view your financial picture carefully. With the accounting module in ERP, enterprises can have accurate data, avoid regretting mistakes, forecast the financial statement and have effective plans.
In this blog, we will give you some helpful information about the accounting and finance module in ERP and suggest notable ERP providers that have the best one.
What is the Accounting and Finance Module in ERP?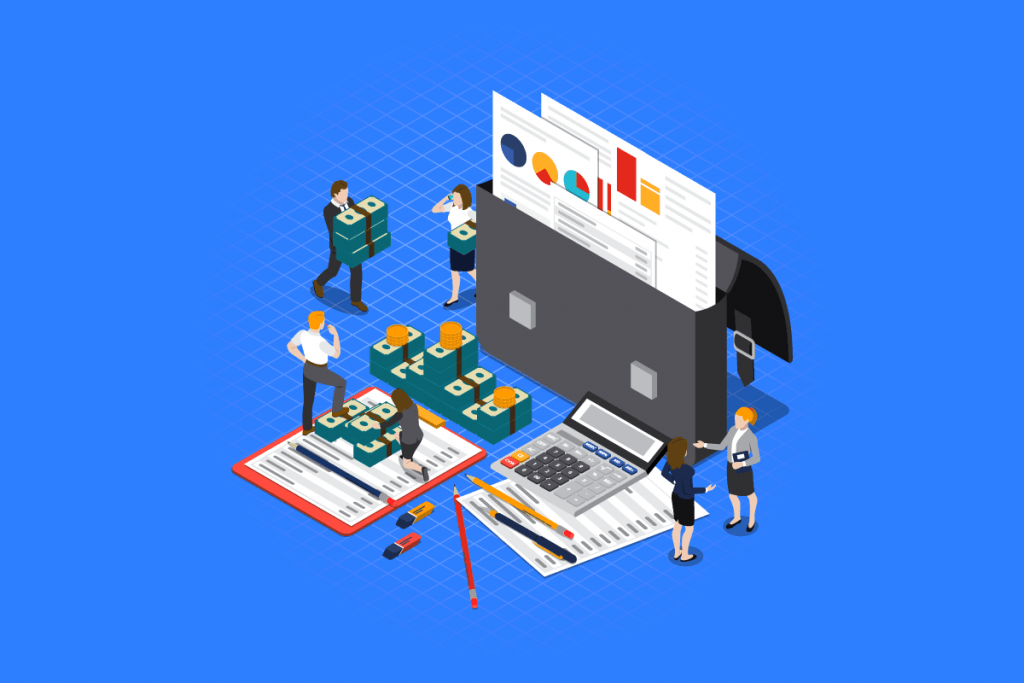 This is the software component of an ERP system assisting businesses to manage the primary accounting and financial issues. It keeps track of basic accounting functions, including the general ledger and balance sheet, as well as managing financial issues such as asset management, accounts payable, accounts receivable, cash management, etc. This module also takes on the role of profitability analysis and revenue management.
ERP can integrate all processes in the whole company into a firm and logical system running on a central database. Departments in your enterprise are allowed to access other ones. The data in the finance module is shared with some core essential business activities, including inventory management, marketing, sales, purchasing, customer relationship management and others.
If they have a financial impact, the finance and accounting module in ERP will be able to collect and record it. As a result, accounting and finance are assured to be accurate, assists you in meeting financial requirements, and allows you to produce numerous financial reports.
The importance of Accounting and Finance Module in ERP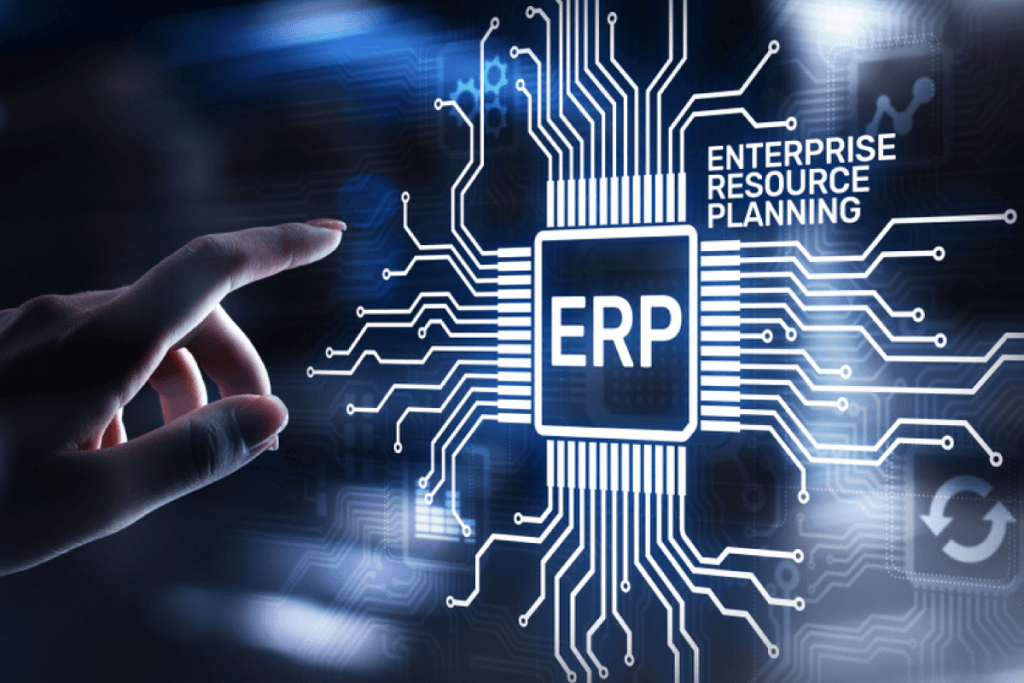 Finances are the lifeblood of your business and you have to manage them tightly. A finance module will benefit your business by having the ability to access real-time financial information to make business-critical decisions that drive profits and growth. You can easily find accounting solutions meeting your basic financial needs; however, a growing business needs more than that.
You might have to track many financial transactions and numbers across your organization, not just in the accounting department. In addition to basic accounts receivable and payable, you need to have knowledge of inventory in the warehouse, product profit margins, project costs, employee expenses, etc. Complex general ledgers are an inevitable difficulty for basic accounting software.
Tracking and analyzing every dollar incoming and outgoing, in a way that fits your unique structure is essential to managing a lucrative business. That's why the ERP accounting information system will do wonders for the accounting and financial activities of your business. Recently, researchers are focusing on developing ERP integrating courses in all areas of business discipline, including accounting.
Benefits of using Accounting and Finance Module in ERP
Richly detailed financial reports
There are many reasons why it's wise to use ERP accounting. First of all, most of these benefits relate to one core issue, which is integration. The accounting system requires data inputs from many different sources, including manufacturing management, logistics, billing, warehouse management, HR, etc. These multiple data sources can be automatically integrated into ERP accounting.
Financial reports like income statements, balance sheets,… are offered through standalone accounting packages. ERP offers a wider variety of reports, not just only financial reports. Some examples include cash flow projections based on inventory management and order statuses and accounts receivable aging overlaid with the customer order pipeline. These reports give you more of a comprehensive perspective than just financial data. Therefore, you can manage your business more effectively.
More automation
Automation promotes productivity. When ERP and accounting are linked together, there is no doubt that it will be easier to automate workflows that cross between the two systems. When you use ERP accounting, many accounting and financial tasks can be completely automated. For example, you can refine accounts receivable, manage payables, and manage cash. Automation also allows you to track financial transactions more quickly.
Freedom from duplicate data entry
Having separate systems often means having to re-enter data from one to the other manually. Integrating ERP and accounting eliminates this tedious manual data entry process. ERP also makes data entry quick and especially consistent.
Accuracy
Manual data entry is predisposed to error. These errors might be incorrect client names or transposed digits and, etc. Once these errors cause calculation mistakes, it will take time to unwind. With an ERP accounting course, you can track down someone who made a mistake.
A higher degree of control
Using ERP accounting gives you more control over your business. Without waiting for paper reports from different departments like before or coming to sales points directly to check the cash flow, you can track all the processes with a single synchronized system. You can see the bottom-line impact of events and decisions in real-time.
Key features of Accounting and Finance Module in ERP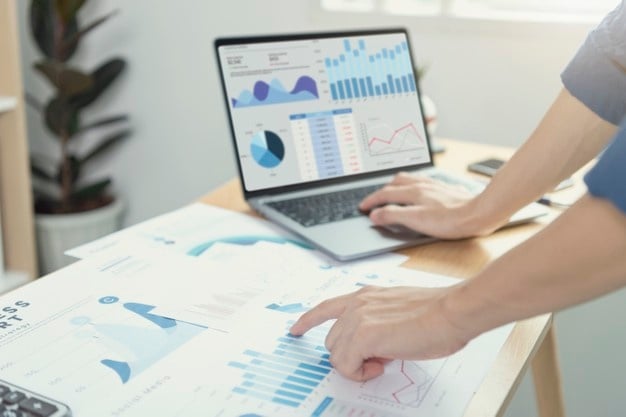 General Ledger (GL) – the primary features of accounting and finance module in ERP
The GL collects and stores all financial transactions in a business, such as income, costs, capital value and assets. Furthermore, it can be integrated with a variety of activities and procedures like procurement, purchasing, cash flow management. Financial managers will have sufficient financial data to analyze and make reports without waiting for data from other sectors.
Accounts Payable (AP)
The AP module processes a significant amount of invoices and transactions between the company and vendors. You can record current supplier bills while also authorizing and tracking incoming invoices. Besides, this module helps you automate the invoice production and approval process, depending on the type of your bills.
Accounts Receivable (AR)
You can track the cash flow between you and your customers effectively with the AR module. It allows you to automate processes, including creating periodic invoices, financial statements, and payment reminders. Furthermore, the AR module enables you to obtain financial analysis and statement reports.
Asset Management (AM)
With the AM module, it is easier for you to manage fixed assets, including depreciation, compliance requirements, disposal, fixed asset valuations, and taxation. You will have a greater understanding of how it utilizes its fixed assets, as well as the expenses and upkeep connected with them.
Cash Management (CM)
The Cash Management module has the main role in helping you process and analyzing all the cash flow over a set period. You can integrate this module with your selected bank to automatically track your bank reconciliation statement. It also helps you to see your cash flow and determine where you are in terms of meeting your financial objectives.
Risk management
Thanks to the risk management capabilities of the finance and accounting module, a company can forecast, evaluate, and manage the predictable risks in the financial sector. These scenarios might range from financial difficulties to calamities. Other possible disasters that risk management solutions can handle include security, legal liability, compliance, and reputational threats. This module will monitor your cash flow in and out of business automatically and correctly; thus, you can track and check if there are any problems, find out the reasons and deal with these issues.
Reporting
With all data collected and stored, the accounting and finance module in ERP can prepare and generate financial reports for internal use. With these reports, a company can create accurate plans, make data-driven decisions, avoid regretting risks because of wrong data and predict its finances in the future. You can see your revenue picture clearly thanks to business intelligence (BI) and analytics capabilities. Dashboards bring you a graphical representation of actual and expected financial information and data; thus, managers quickly understand the company's financial statement.
Top 5 ERP software have the Best Accounting and Finance module
There are a lot of ERP systems that can make you confused. To help you make the decision, we suggest the top 5 ERP suppliers who have the greatest accounting and finance modules.
Odoo – owning the best accounting and finance module in ERP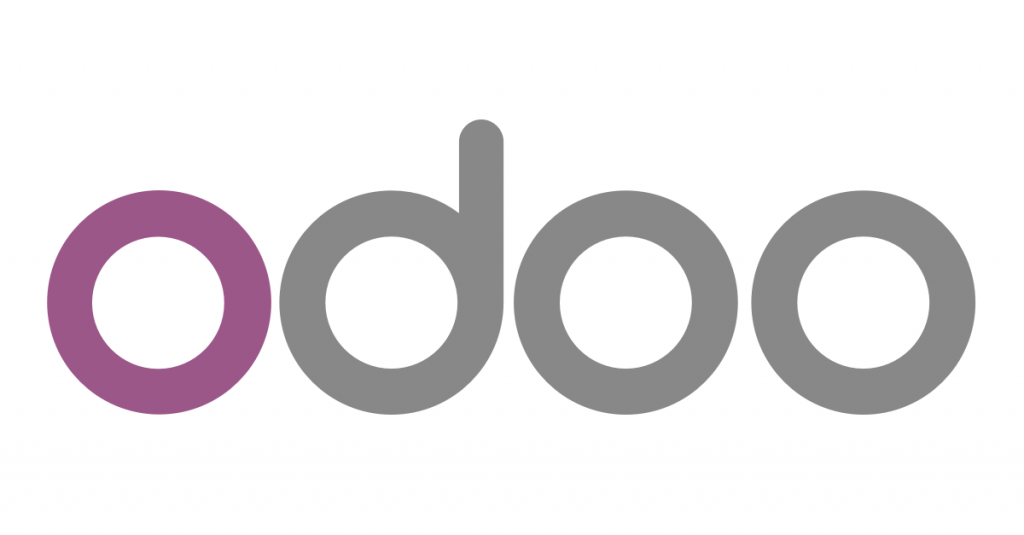 Odoo is open-source for any kind and size of enterprise that requires a customizable ERP solution. This ERP system has a role in assisting companies in managing enterprise's activities, including sales, accounting, inventory management and e-commerce. Companies can add further functionalities that meet their requirements easily without understanding coding thoroughly; thereby, your ERP system can fit company expansion.
The Odoo accounting module assists businesses to keep track of financial activities, make payments, audit statements, and invoices. It helps you to optimize and automate your financial processes. Besides, Odoo finance module (or accounting module) has notable features that can satisfy any business, such as:
Double-entry bookkeeping.
Access and manage multi-corporations.
The various kinds of financial reports (Position reports, cash reports, detail reports, management reports).
Make bank reconciliation automatically.
Determine the amount of tax.
Accounts Receivable & Payable.
Implements international accounting standards.
SYSPRO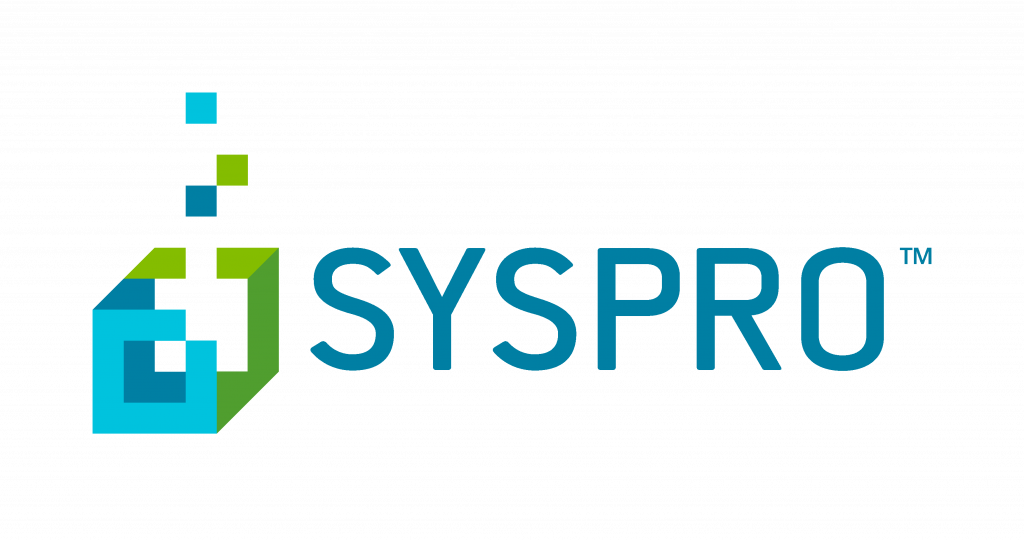 SYSPRO is an ERP solution developed to help companies, especially industry and manufacturing ones, manage their activities. It is an effective system bringing tons of benefits such as streamlined processes, enhanced productivity, accurate reporting, and real-time data analysis. The strong features, business intelligence, and quick implementation techniques of SYSPRO are unparalleled.
SYSPRO contains a core of capable financial modules. It has some special features:
Purchase order entry, bank reconciliation, assets management, general ledger, etc.
Crystal Reports for straightforward report generation.
Flexible chart of account's structure, with up to nine user-defined groups.
SAP ERP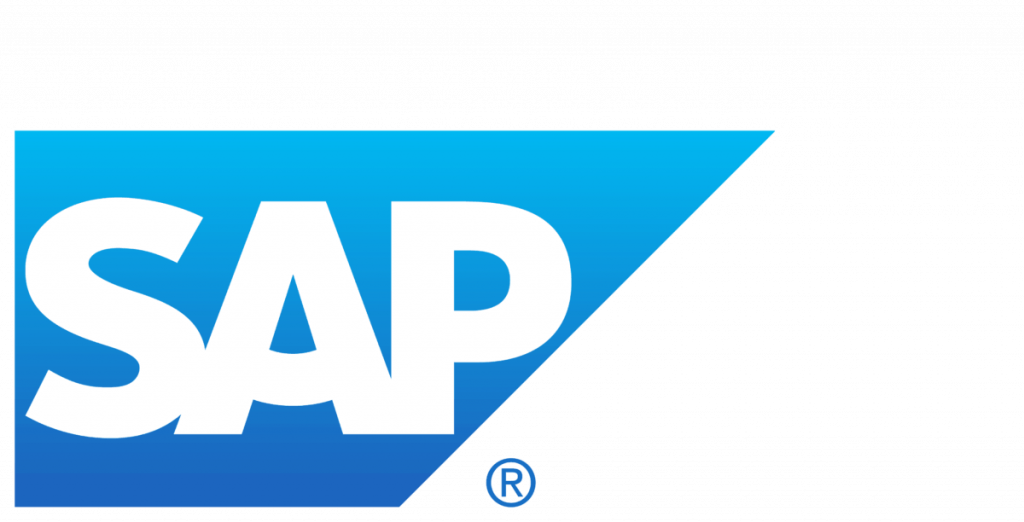 SAP ERP systems provide your company with tools to help you streamline your business operations and achieve a competitive advantage. This is accomplished through the use of integrated financial management, supply chain management, and customer relationship management (CRM) systems. You can customize the company's SAP system to fit your requirements and targets.
SAP ERP has the optimized accounting and finance module in ERP for all sizes and types of business. SAP financial solutions enable the corporate transformation that assists you to improve efficiency, track procedures, and manage. There are prominent features of SAP accounting and finance module:
Analysis in real-time.
Financial closing processes have been streamlined.
Capabilities for planning, budgeting, and forecasting.
Risk management in the enterprise.
Subscription models that are scalable.
Netsuite

NetSuite OneWorld is a prominent company providing ERP solutions for all sizes of businesses, even multinational organizations. Their ERP system, Netsuite, offers real-time data on multinational and multi-subsidiary operations. It assists enterprises to improve efficiency by providing the flexibility that meets the company's requirements.
Besides compliance reporting, actual analytics, inventory management, timesheet management, the accounting and finance function is notable. Their features include:
Integrate with additional applications (order management, inventory, CRM and commerce).
Assets management, revenue management.
Bank reconciliation, receivables, payables, etc.
Produce budgets and forecasts, model what-if scenarios and generate reports.
Infor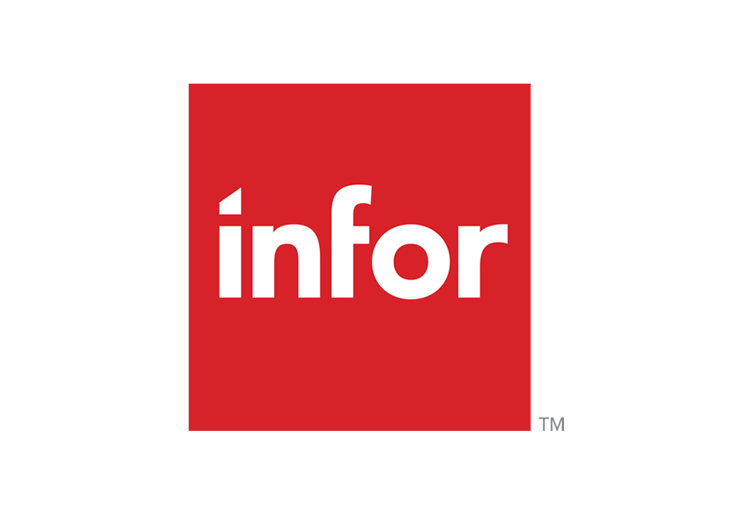 After over 10 years in the technology market, Infor has been an outstanding ERP vendor that updates and develops its products and provides a solution for dozens of industries: manufacturing, distribution, field service, and eCommerce. Infor supply functions such as integrated financials, procurement, human resource management and analytics.
Infor has the greatest accounting and finance module in ERP, with remarkable features:
Allow cash to be freed up to fund expansion initiatives.
Accelerate time-to-value with rapid deployment.
Scale infrastructure quickly to accommodate a growing business.
Previously manual operations activities should be automated.
Gain real-time visibility throughout the whole organization.
Today and tomorrow, assist contemporary users.
Conclusion
The ERP system presented excellent functions to manage myriad business processes in only one system. This system provides companies all around the world with improved efficiency, collaboration, customization, and scalability. It has an important role in assisting enterprises to manage business activities, even a complex one like finance.
Compared with all the best ERP systems, Odoo will be the greatest choice for all sizes of businesses because of its holistic solution. With various functionalities and excellent flexibility, Odoo will be a great assistant to help you manage all sectors, especially in finance.

Magenest has been a silver partner of Odoo for many years. With a profound knowledge about technology and business, skilled and seasoned developers, Magenest will support you to deploy the most appropriate ERP system with an outstanding accounting and finance module for your business.
Connect with us to have more information!