Are you looking to create an effective set of Terms and Conditions for eCommerce websites? Writing a good Terms and Conditions document is essential to protecting your business, its customers, and any third parties involved.
It's important that you take the time to draft concise, understandable language that meets legal requirements while being clear enough for everyone to understand. In this blog post, we'll walk through each step necessary for preparing comprehensive Terms and Conditions tailored specifically for your eCommerce website. Let's check it out!
Definition of an eCommerce Terms and Conditions agreement
An eCommerce Terms and Conditions policy is a set of legal regulations and directions for business owners and their consumers.
It outlines the guidelines for customers utilizing your online store. Additionally, it acts as a legal guide for settling disputes in a way that is agreeable to all parties.
Why Terms and Conditions for eCommerce websites are important?
Builds customer trust
Trust is necessary to surrender cash, personal information, and credit card details. Customers will trust you more if they feel secure about the protection of their personal information. And your Terms and Conditions policy is one approach to reassure consumers that their data is secure.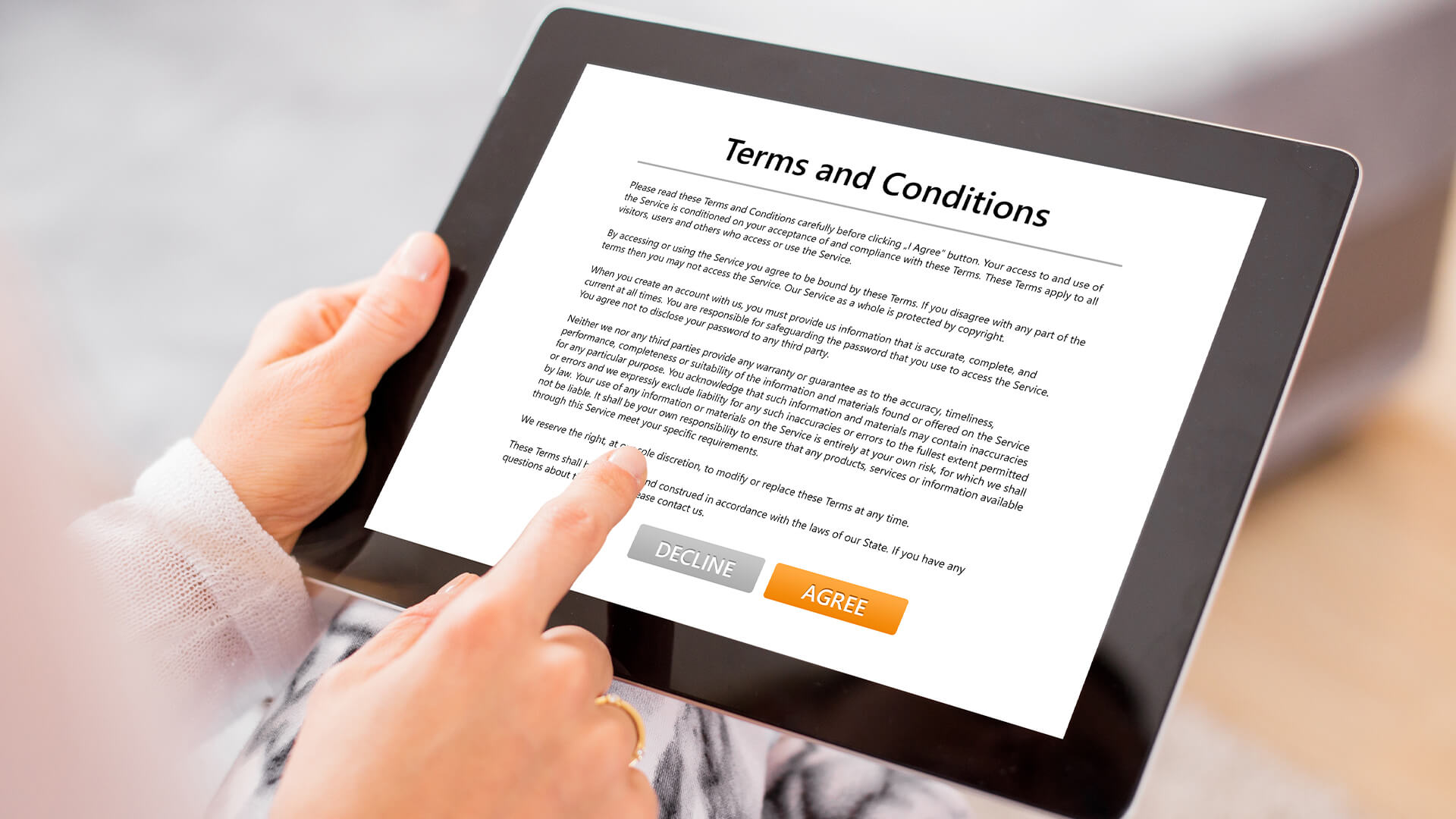 Provide legal protection
Terms and conditions for eCommerce websites, as was previously said, are not mandated by law but they do assist in preventing legal issues. You may lose significant time, money, and resources in these battles. Additionally, as you move up the eCommerce food chain, these problems get worse and cost more money.
The best way to guarantee a seamless online marketplace is with terms and conditions agreement. Additionally, it prevents your company from court proceedings.
Stops Abuses
To maximize the promotional offers, some people even create many phony accounts. As you can see, there are countless ways to misuse an eCommerce service. For this reason, you need to establish a set of rules that visitors to your website must follow.
The Terms and Conditions' specific provisions may serve as a reference in establishing this standard. And specify what happens if clients break these restrictions.
Keep your intellectual property safe
The eCommerce sector depends heavily on content. Hence the requirement to prevent illegal usage of your digital properties. Your photos, logos, text, and design are all examples of intellectual property for your eCommerce website.
By describing your intellectual property in your Terms and Conditions, you can protect it. Copycats and thieves are discouraged by copyright protection in eCommerce Terms and Conditions.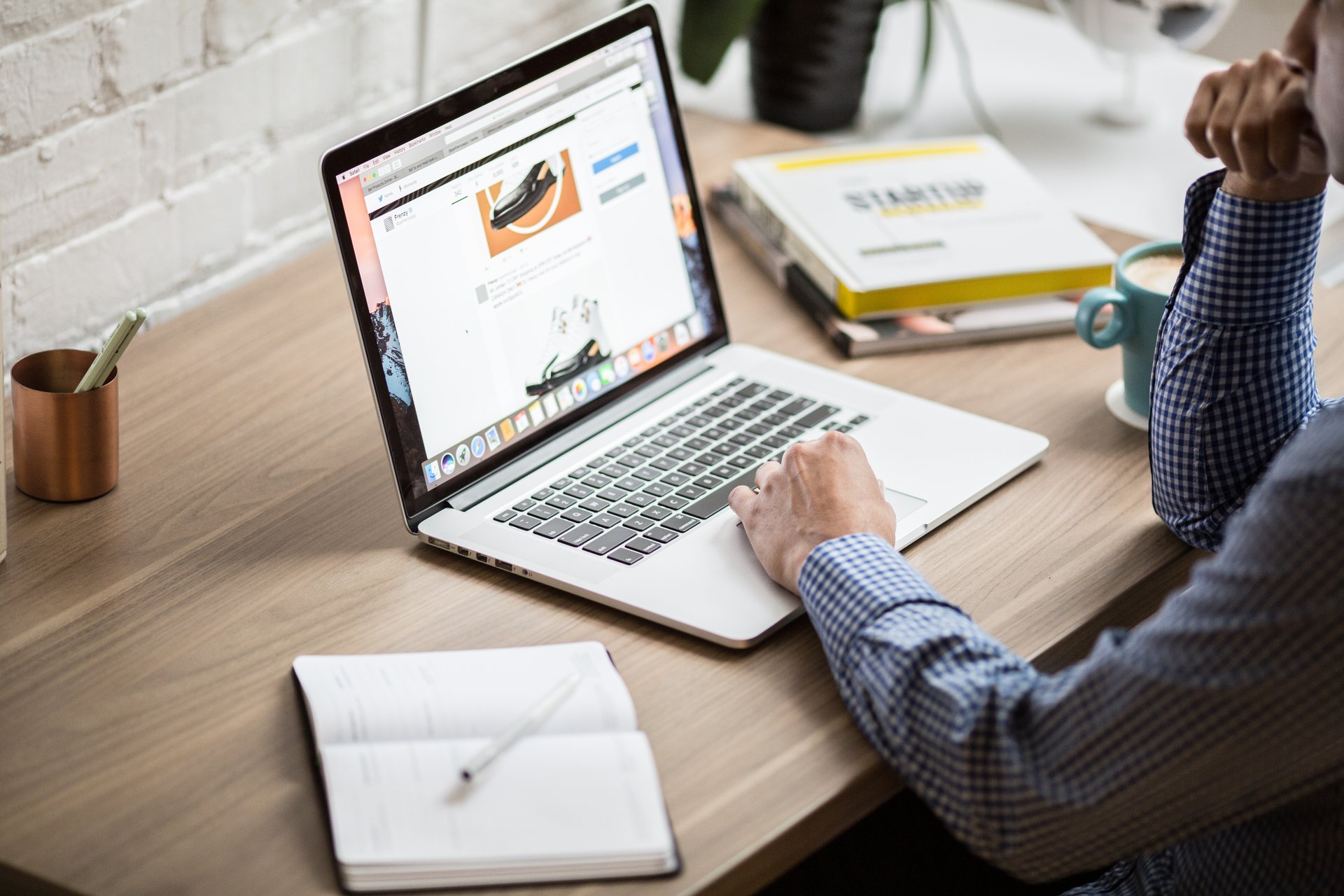 What should be included in your Terms and Conditions
After talking about how important Terms and Conditions are for eCommerce websites, let's talk about what they ought to mention. The sections of your T&C may vary because every website is unique, but below are some of the areas that are most frequently seen on eCommerce websites.
Information Accuracy
If you manage an eCommerce site with a large number of product pages, making sure that all of the information is correct might be a full-time task. It's one of the errors that are most likely to happen in your online business, which makes it a prime candidate for a variety of customer support problems. It is necessary that you acknowledge that information may occasionally be wrong and subject to change without prior notice.
Despite your best efforts, this section should note that some information (such as pricing, product descriptions, and stock numbers) may change without prior notice and that on-site information might not always be up to date.
Terms of sale
This section of your T&C should clearly state how items may be acquired, any limits (such as the restriction of sale for age-restricted products and services), and what happens if a product is unable to be delivered.
Payment terms
Here, you should discuss any conditions regarding how customers will be paid for the goods or services you sell. You need to make sure that your clients are aware of the expectations associated with online transactions because this is one of the major areas of liability for your company.
Your website's payment conditions section should include the following:
The methods of payment you accept (Visa, Mastercard, etc.)
Missed or late payment terms
How do you plan to handle returns and refunds
How do you plan to deal with payment issues
Shipping & delivery
In eCommerce, there is a lot of room for error in this area. A delivery may arrive late, be harmed en route, or not at all.
This is particularly crucial if you work with a 3PL provider or freight firm. This is because the status of orders is no longer directly under the control of your company. However, as far as your consumer is concerned, you are ultimately responsible.
Although all sellers should consider this, those who offer goods that are more challenging to ship logistically should pay extra attention.
This is why it's crucial to clearly define your shipping and delivery conditions, in which you go through how long it takes to process orders, how much it costs and whether there are any additional fees, and what level of responsibility you assume when third parties take part in.
Intellectual property
As an online company, you are more sensitive to intellectual property theft including your logo, company name, or website theme. As a result, you must declare that these aspects are your property in your T&C to safeguard your intellectual property.
A trademark or intellectual property clause should make it clear that nothing on the website should be interpreted as giving a license or the right to use a trademark without the owner of the website's prior written approval. This will prevent brands or trademarks from being used improperly.
Disclaimer of liability
Sometimes plans don't work out as expected. There may be product losses, damages, or injuries. In order to reflect the amount of risk, your T&C should state the damages that one party, such as the owner of an online store, will need to deliver to the other, such as a consumer, in the case of a product failure.
Additionally, it will state what the owner of the online shop shall not be liable for in the event of any loss, liability, damage (whether direct, indirect, or consequential), bodily injury, or expenditure of any kind whatsoever which may take place by the client.
External Links
If your website has connections to other websites, make careful to indicate that the use of those links is at the user or customer's own risk and that you have no authority over other websites.
Loyalty programs and promotions
Loyalty programs promote repeat business and foster enduring connections with customers, which frequently has positive effects on word-of-mouth advertising. However, setting up a rewards program has its complications since any problems with your program might have the reverse of the desired result.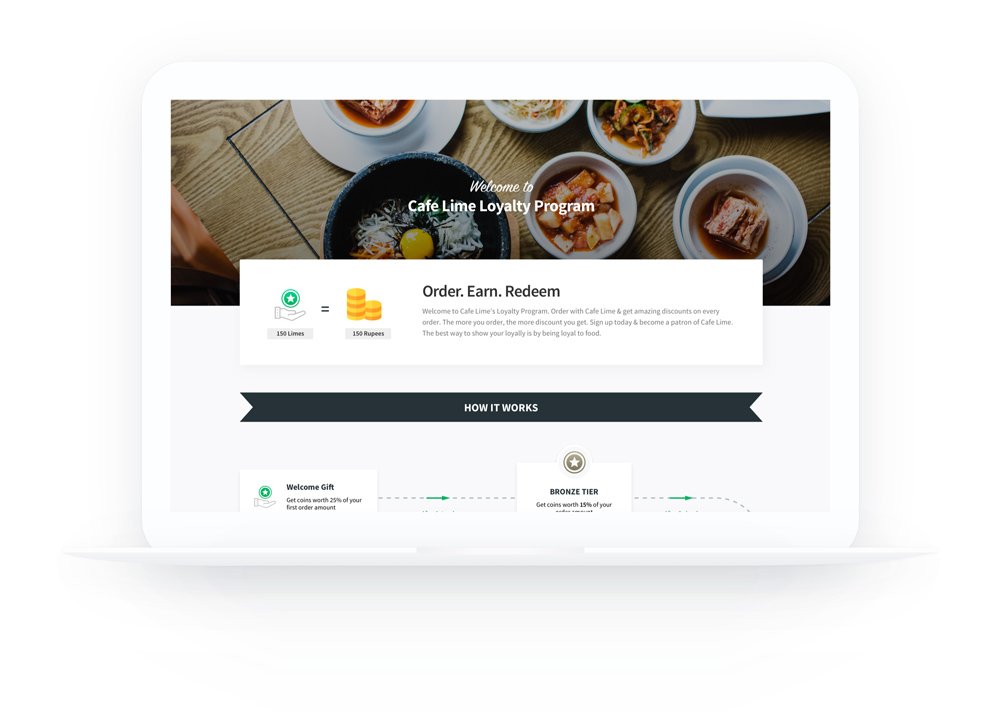 For example, if a consumer is promised a prize but is unable to receive it, they are likely to become dissatisfied and have a bad experience with the company. It's crucial to take the time to plan—and set up—your program effectively since poorly constructed loyalty programs can lead to brand disloyalty.
Terms of Use
The Terms of Use for your website just outline the conditions for accessing a website and are applicable to each and every visitor. The Terms of Usage often address topics like privacy and the improper use of the website.
How to create eCommerce Terms and Conditions
As you can see, the content of the Terms and Conditions for eCommerce websites is extensive. Writing this paper may appear difficult, and if you do it yourself, it very well may be. Thankfully, you don't need to. When drafting your Terms and Conditions, take into account the following possibilities:
Get legal help
If you have the money, you may have your Terms and Conditions written by an eCommerce-focused solicitor. This is a fantastic choice since it guarantees that your terms are just for your website.
The cost of employing a lawyer, however, can run into hundreds or even thousands of dollars.
On that topic, if you're determined on hiring legal counsel but don't have a sizable budget, you may think about using websites like LegalZoom, which provides a service tailored to Terms and Conditions. You'll set up a meeting with a LegalZoom lawyer, who will then research your company and prepare your T&C documents for you.
Use a Terms and Conditions generator
Utilizing a T&C generator, like the one provided by TermsFeed, is the next best option. You may quickly create a T&C document using the free tool. Just go to the website, provide the details for your website, and answer certain questions.
Based on your responses, TermsFeed will then create a T&C agreement, which you can download as both an HTML page and a text file.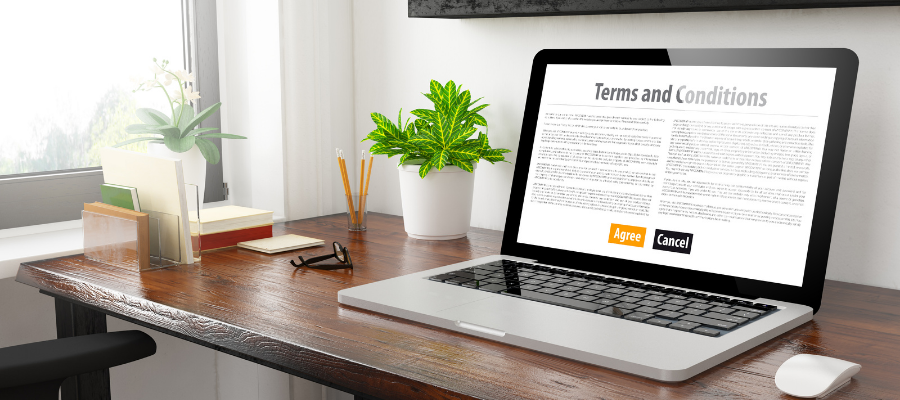 Use a template
Employing a Terms and Conditions template for an eCommerce website is an additional choice. Although it isn't ideal, it might be helpful if you wish to familiarize yourself with fundamental and general T&C terms. To decide which elements to include in your own agreement and customize the content for your business, you may alternatively utilize a template.
You may get an excellent Terms and Conditions template from TermsFeed as an eCommerce website Terms and Conditions PDF, Google Doc, or MS Word document.
In Conclusion,
Terms and Conditions are important for any eCommerce website. By including them, you can ensure that your customers know what they're agreeing to when they make a purchase on your site. Use clear, concise language to state the rules and regulations of your site, and be sure to cover the most important points like returns policy and shipping charges.
If you need help writing Terms and Conditions for eCommerce websites, our team of experts can assist you. Contact us today to get started.