In today's rapidly evolving digital landscape, businesses are increasingly turning to digital transformation to remain competitive and relevant. This transformative journey is propelled by top digital transformation companies that possess the expertise, technology, and experience to guide organizations through this complex process.
In this dynamic environment, it is crucial to identify and collaborate with the best partners to drive successful digital transformations. In this article, we'll explore a list of top digital transformation companies, discuss the benefits and challenges of working with them, and outline key criteria for choosing the best partner to embark on this transformative journey.
List of the Top Digital Transformation Companies
There are two types of digital transformation companies:
Digital Transformation Solutions Companies: As Industry giants, these companies are known for owning and developing their digital transformation technologies. They offer all-encompassing solutions, from cloud services to AI and IoT, and boast expansive global infrastructures suitable for large-scale enterprise projects. While they provide seamless integration within their ecosystems, clients may need more time to avoid vendor lock-in risks due to heavy reliance on their proprietary technologies.
Digital Transformation Agencies Companies: These agencies are often smaller, and specialize in consulting and advisory services, prioritizing customization to meet the specific needs and goals of each client. They lack proprietary tech but work flexibly with various digital transformation solutions providers. These agencies typically possess deep industry expertise, offering tailored insights and solutions. With project-based engagements and reduced vendor lock-in risks, agencies empower clients to choose the best-fit solutions for their digital transformation endeavors, making them an ideal choice for businesses seeking personalized guidance in their digital journeys.
The two distinct types of digital transformation companies offer unique advantages and considerations for businesses embarking on their digital journeys. Here, we look at the top companies of each type of company digital transformation to help you better understand the differences and be able to choose the most suitable digital transformation brands.
Top Digital Transformation Solutions Companies
Google
Google is a leading Digital Transformation Solutions Company, known for its vast range of cutting-edge solutions that empower businesses to embark on their digital transformation journeys. Key offerings include the iconic BigQuery, enabling data analytics for valuable insights, and Anthos, facilitating the modernization of applications and the development of cloud-native apps, enhancing agility and cost-effectiveness.
Google also excels in infrastructure solutions like Google Cloud VMware Engine and Compute Engine, ideal for migrating and running various workloads on high-performance infrastructure.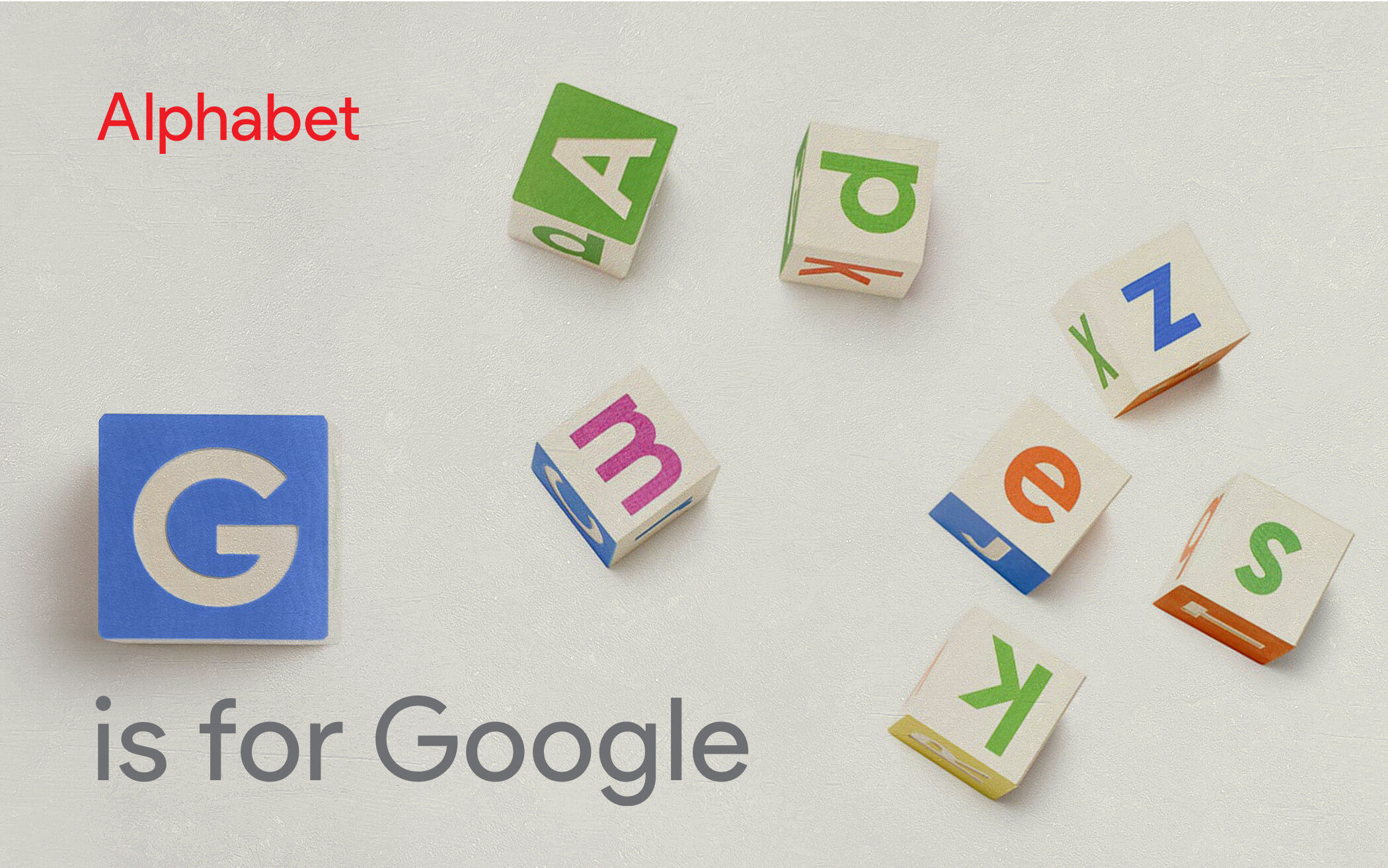 Additionally, Google's commitment extends to migration services, with Migrate to Containers and Migrate to Virtual Machines offering flexible, secure pathways for transitioning to Google Cloud. Beyond these, Google provides strategic solutions for data warehouse modernization, database migration, and application migration, streamlining the move to Google Cloud while ensuring scalability, global reach, efficiency, and flexibility.
With its innovative spirit and comprehensive services, Google plays a pivotal role in assisting businesses in optimizing their operations, harnessing the potential of data, and thriving in today's rapidly evolving digital landscape.
IBM
IBM is a leading Digital Transformation Solutions Company renowned for its comprehensive suite of offerings. They empower businesses to achieve a competitive edge by embracing a digital-first approach. IBM's flagship solution, the IBM Garage™, serves as an end-to-end model for expediting digital transformation, fostering innovation, and turning ideas into tangible business value.
Additionally, IBM specializes in AI-powered automation solutions, simplifying operations and optimizing efficiency through proven AI methodologies.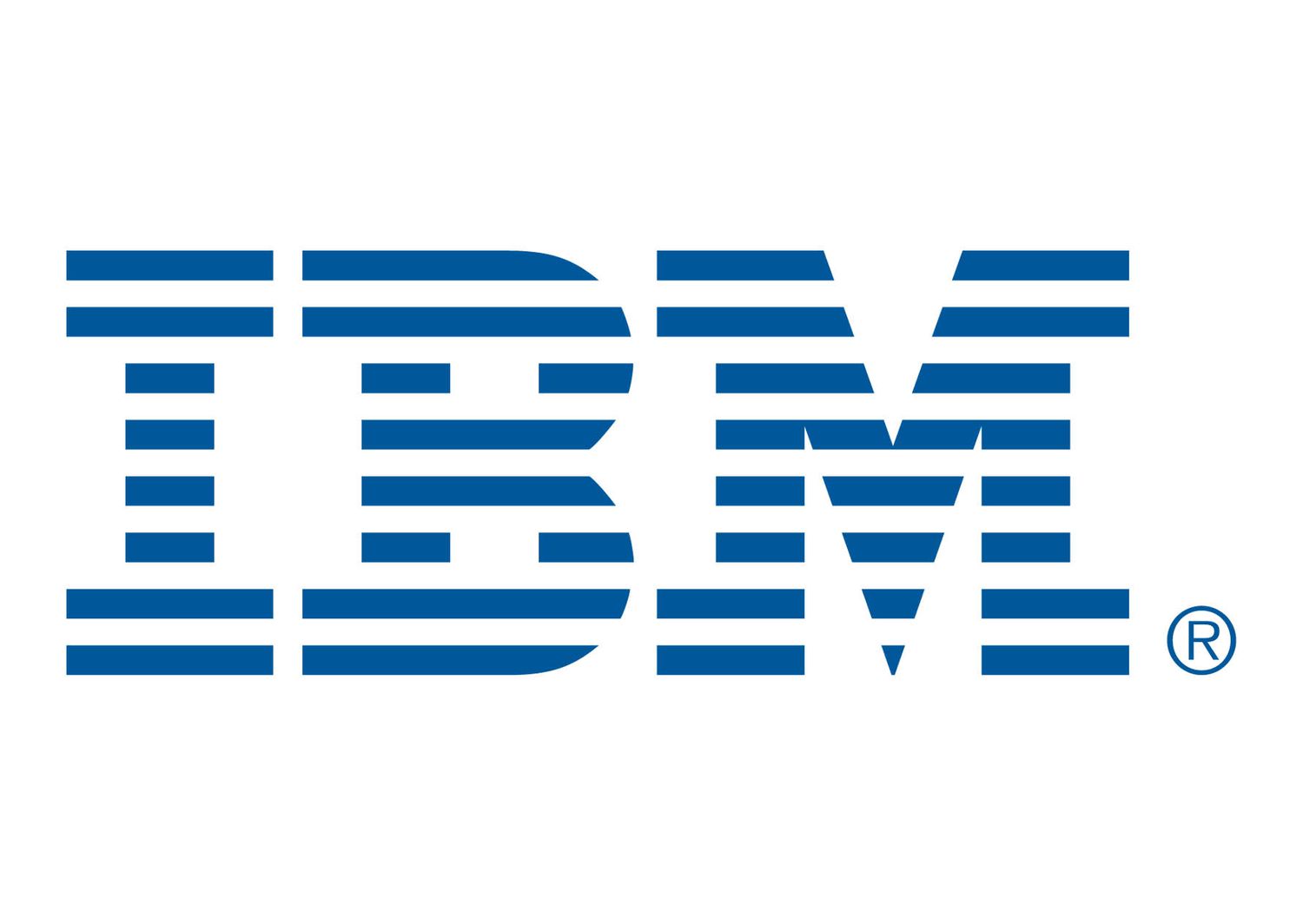 IBM's prowess extends to business consulting services, enabling seamless integration of processes across organizational boundaries and legacy systems. This integration spans domains such as finance, procurement, customer service, and talent management, facilitating efficient digital transformation.
Furthermore, IBM offers business operations solutions driven by AI, enhancing enterprise asset management, supply chain optimization, and facility operations. These solutions empower businesses to build resilience and agility in a constantly evolving digital landscape.
With its vast expertise and commitment to innovation, IBM serves as a trusted partner for businesses looking to accelerate their digital transformation, reinvent workflows, and succeed in the digital-first era.
Dell
Dell is a leading Digital Transformation Solutions Company known for its innovative offerings that drive businesses toward digital excellence. Their diverse solutions include Dell Technologies APEX, delivering cloud experiences as a service for consistent and agile operations. Additionally, the Unified Workspace solution streamlines device deployment and management from the cloud, enhancing security and workforce productivity.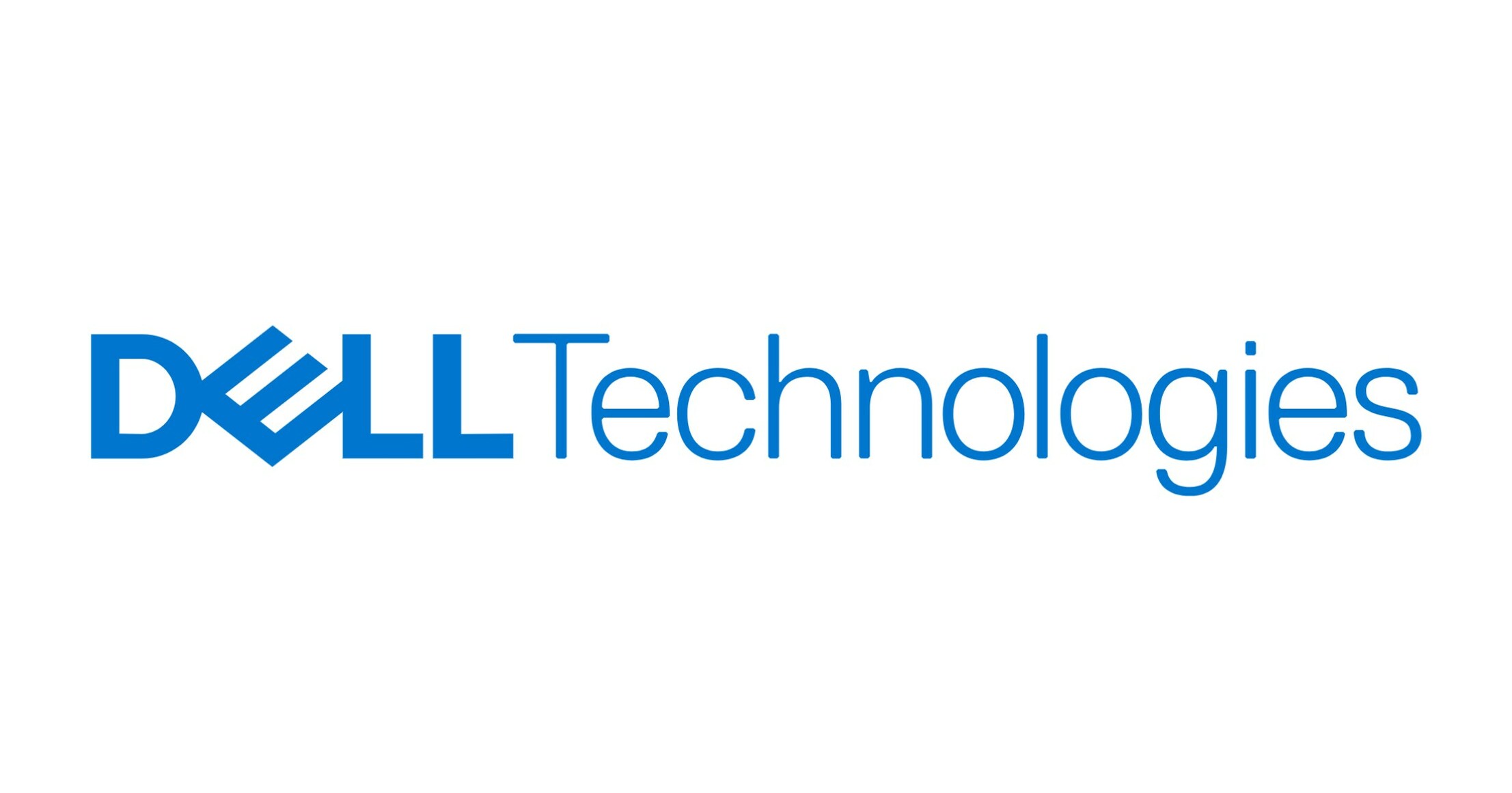 For mission-critical workloads, Dell's PowerFlex offers a modern software-defined platform, providing flexibility and scalability to tackle real-world challenges effectively. Dell's commitment to addressing real-world business needs, coupled with its technological expertise, positions it as a trusted partner for organizations embarking on its digital transformation journey, seeking to modernize operations and thrive in the digital era.
Capgemini
Capgemini is a premier Digital Transformation Solutions Company specializing in empowering telecommunications companies (telcos) to harness the full potential of the digital age.
They play a pivotal role in facilitating the transformation of traditional Communications Service Providers (CSPs) into dynamic Digital Service Providers (DSPs). Capgemini achieves this through a comprehensive suite of services designed to bring the future of the telecom industry closer to reality.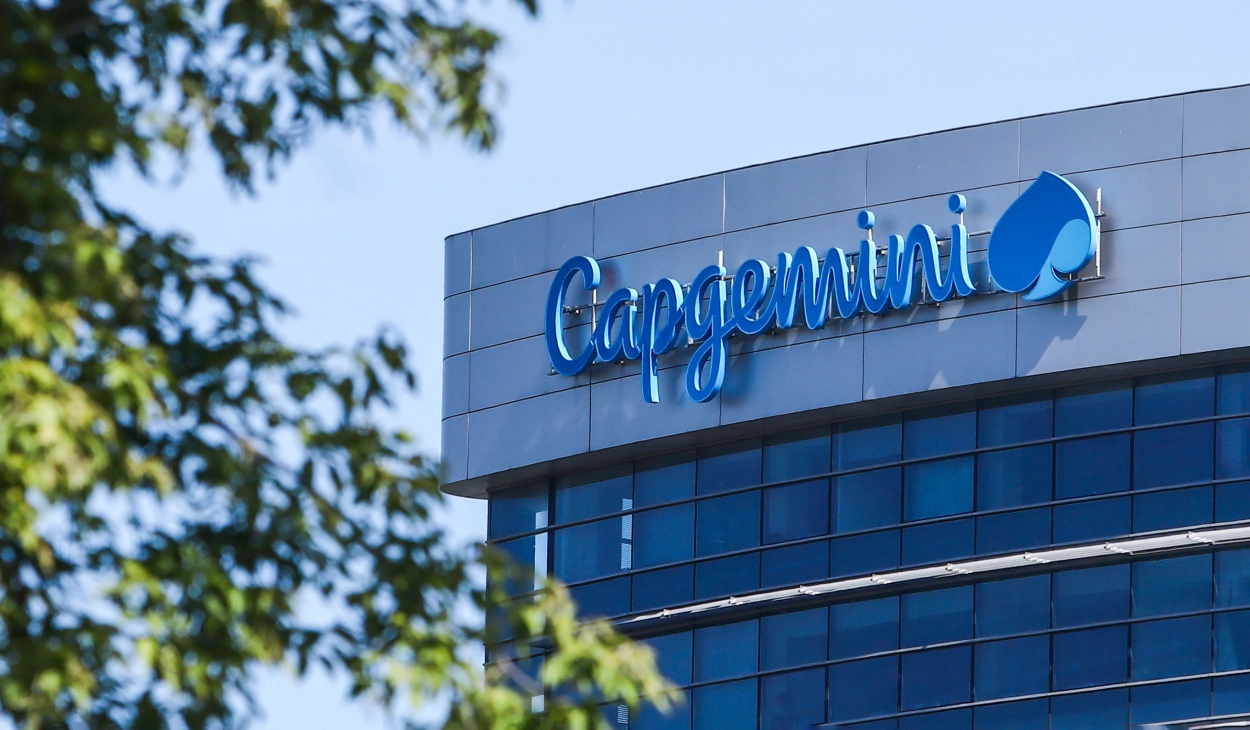 Capgemini's digital transformation solutions cater to a wide range of telcos, facilitating rapid innovation for B2C operators, enabling agility and new service launches for B2B operators, and enhancing revenue and efficiency for vertical industries within the telecommunications sector in an interconnected digital landscape.
Their unwavering commitment to innovation, coupled with their profound understanding of the telecommunications industry, positions them as the go-to partner for telcos embarking on their digital transformation journey. Their solutions empower telcos to adapt, evolve, and thrive in a landscape ripe with unprecedented digital opportunities.
Cisco
Cisco is a leading Digital Transformation Solutions Company of choice, renowned for its role in providing a robust foundation for digital transformation. Cisco's strength lies in seamlessly integrating software, processes, and systems into a digital-ready infrastructure that is marked by its simplicity, intelligence, automation, and robust security.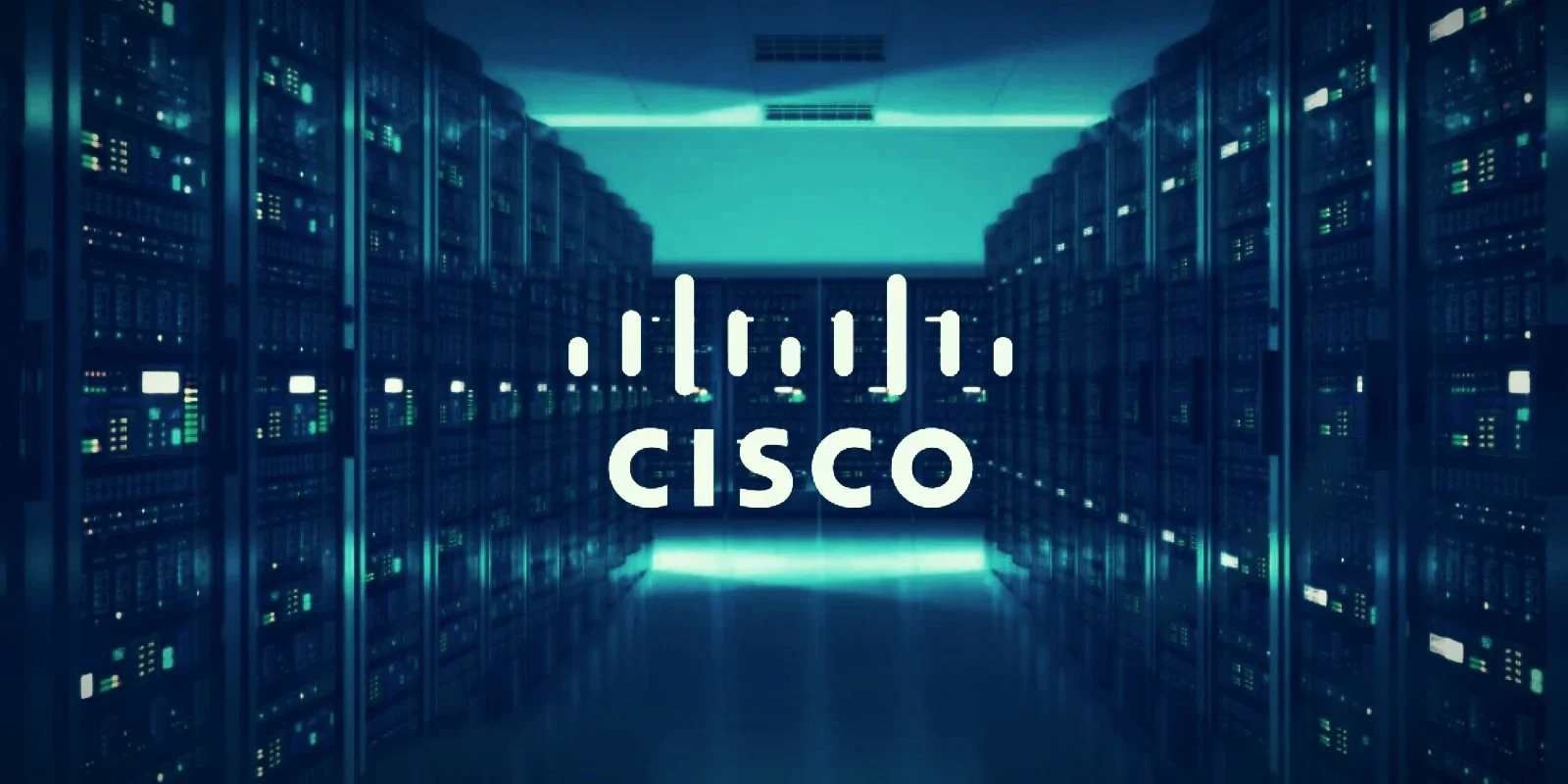 In a complex digital landscape, Cisco stands out by simplifying technology adoption with cloud-ready products and flexible consumption models. Their focus on intelligence empowers organizations to harness the true potential of data, facilitating rapid and informed decision-making.
Moreover, Cisco's automation solutions enhance business agility and efficiency, while their end-to-end security measures ensure a secure digital environment, enabling businesses to embrace digital transformation confidently. Cisco's holistic approach aligns perfectly with the essential elements of successful digital initiatives, making it a trusted partner for organizations striving to excel in the digital age.
Adobe
Adobe stands as a premier Digital Transformation Solutions Company, offering an impressive suite of tools and platforms that are indispensable for businesses pursuing digital transformation. At the heart of Adobe's offerings is Adobe Experience Manager, facilitating website launches and digital asset management, enabling businesses to craft compelling digital experiences.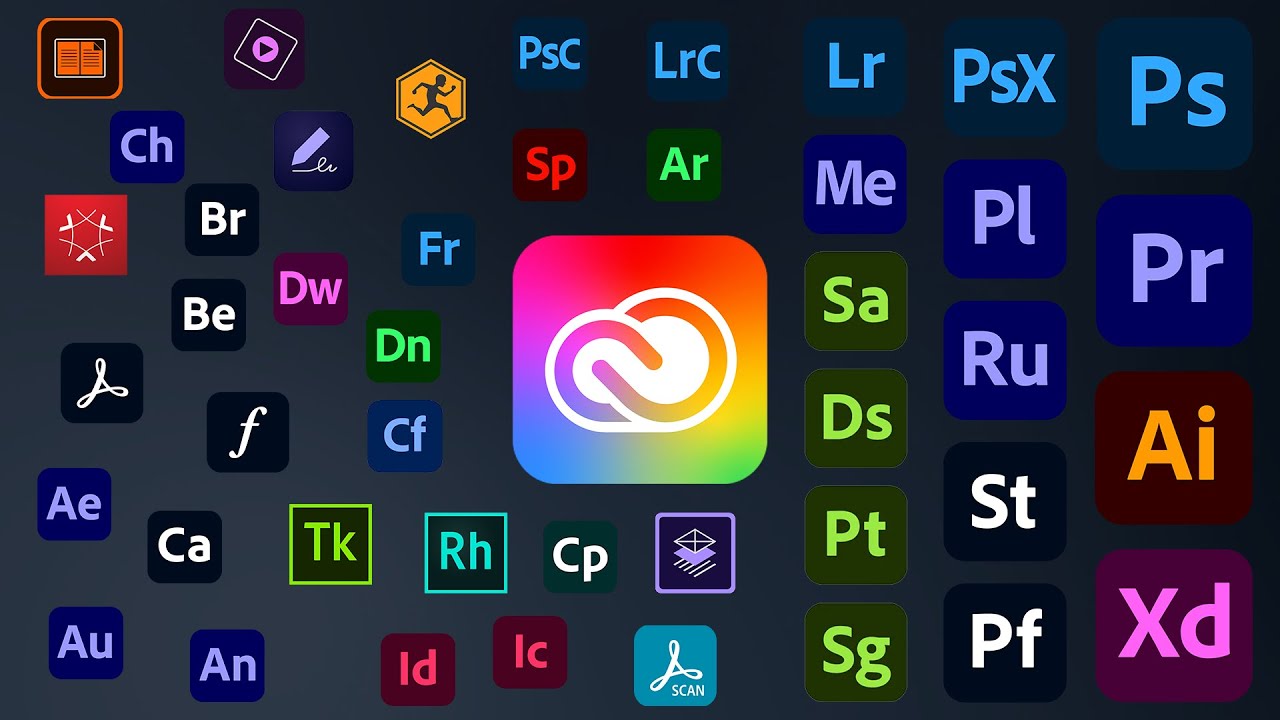 In the realm of data-driven decision-making, Adobe Analytics takes center stage, allowing organizations to gauge the effectiveness of their user experience strategies by providing deep insights into customer behavior.
Adobe Campaign comes into play for marketers seeking personalization at scale, interpreting data to tailor marketing efforts to individual preferences. Meanwhile, Adobe Experience Platform serves as a Customer Data Platform (CDP), providing a centralized hub for building comprehensive customer profiles.
Adobe's dedication to innovation and its extensive suite of tools make it an essential partner for businesses embarking on their digital transformation journey. With Adobe's solutions, organizations can streamline their digital operations, enhance customer experiences, and position themselves for success in the dynamic and competitive digital landscape.
Odoo
Odoo takes its place as a top Digital Transformation Solutions Company, offering a comprehensive suite of applications and modules designed to cater to every facet of business operations. With its modular approach, Odoo allows businesses to select and integrate applications that align precisely with their unique needs, ensuring seamless operations and maximum efficiency.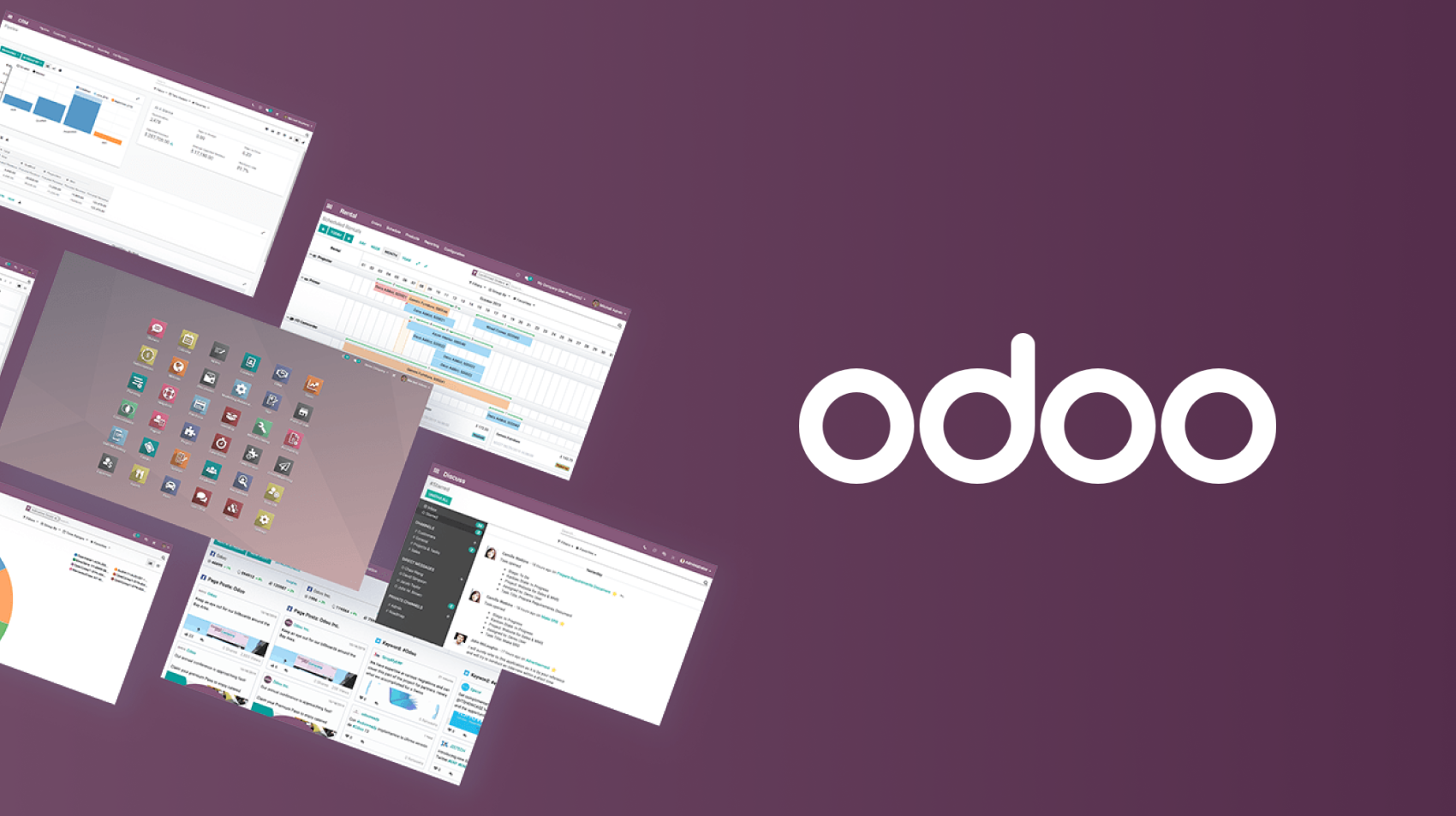 Odoo's modular architecture offers versatility, making it suitable for businesses of all sizes, from startups managing basic operations to large enterprises aiming for end-to-end management. More than that, Odoo's modular approach empowers businesses to customize and create applications using Odoo Studio, design reports, automate workflows, and boost productivity.
With its comprehensive suite of tools, Odoo is a valuable partner for businesses seeking to embark on a successful digital transformation journey, catering to operations of all scales and complexities.
AWS
Amazon Web Services (AWS), a renowned Digital Transformation Solutions Company, empowers organizations on their digital transformation journeys by offering a comprehensive suite of services and expertise in cloud computing. At the core of AWS's capabilities is its Professional Services team, a global team of experts collaborating with businesses and AWS Partner Network (APN) members to execute enterprise cloud computing initiatives.
AWS Professional Services provides a holistic approach to cloud adoption and digital transformation, offering activities, best practices, and documentation tailored to each stage of an organization's journey. Their specialty practices offer targeted guidance and support for digital transformation projects specific to AWS Cloud.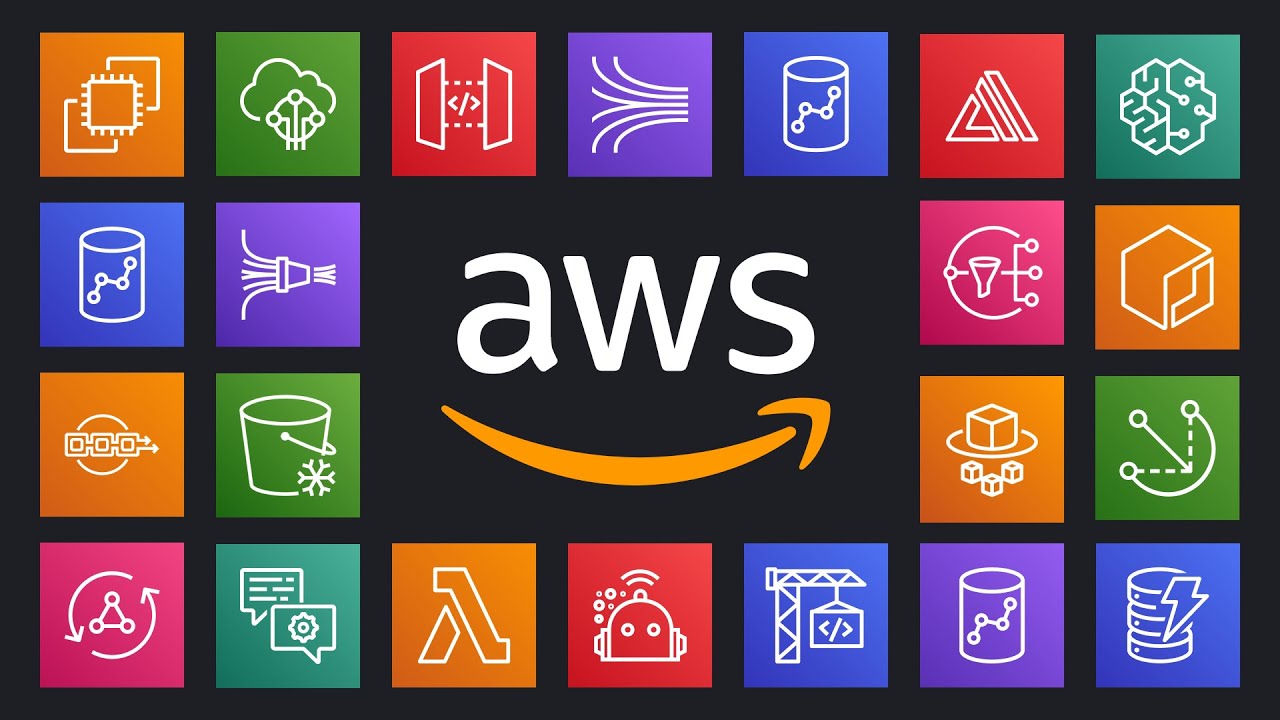 Notably, AWS has developed the AWS Cloud Adoption Framework, a guiding blueprint that helps organizations efficiently plan and execute their cloud adoption strategies. This framework, combined with expert guidance and best practices, enables organizations to establish a comprehensive approach to cloud computing that spans across their entire operations and IT life cycle.
With resources like the AWS digital transformation checklist and cloud adoption readiness tool, AWS equips organizations to kick-start their digital transformation journeys, harnessing the power of the cloud to drive innovation and success in the digital era.
HubSpot
HubSpot emerges as a leading Digital Transformation Solutions Company, offering a range of versatile tools designed to facilitate digital transformation across various aspects of business operations. These tools cater to businesses of all types and sizes, helping them streamline processes, enhance communication, and optimize customer engagement.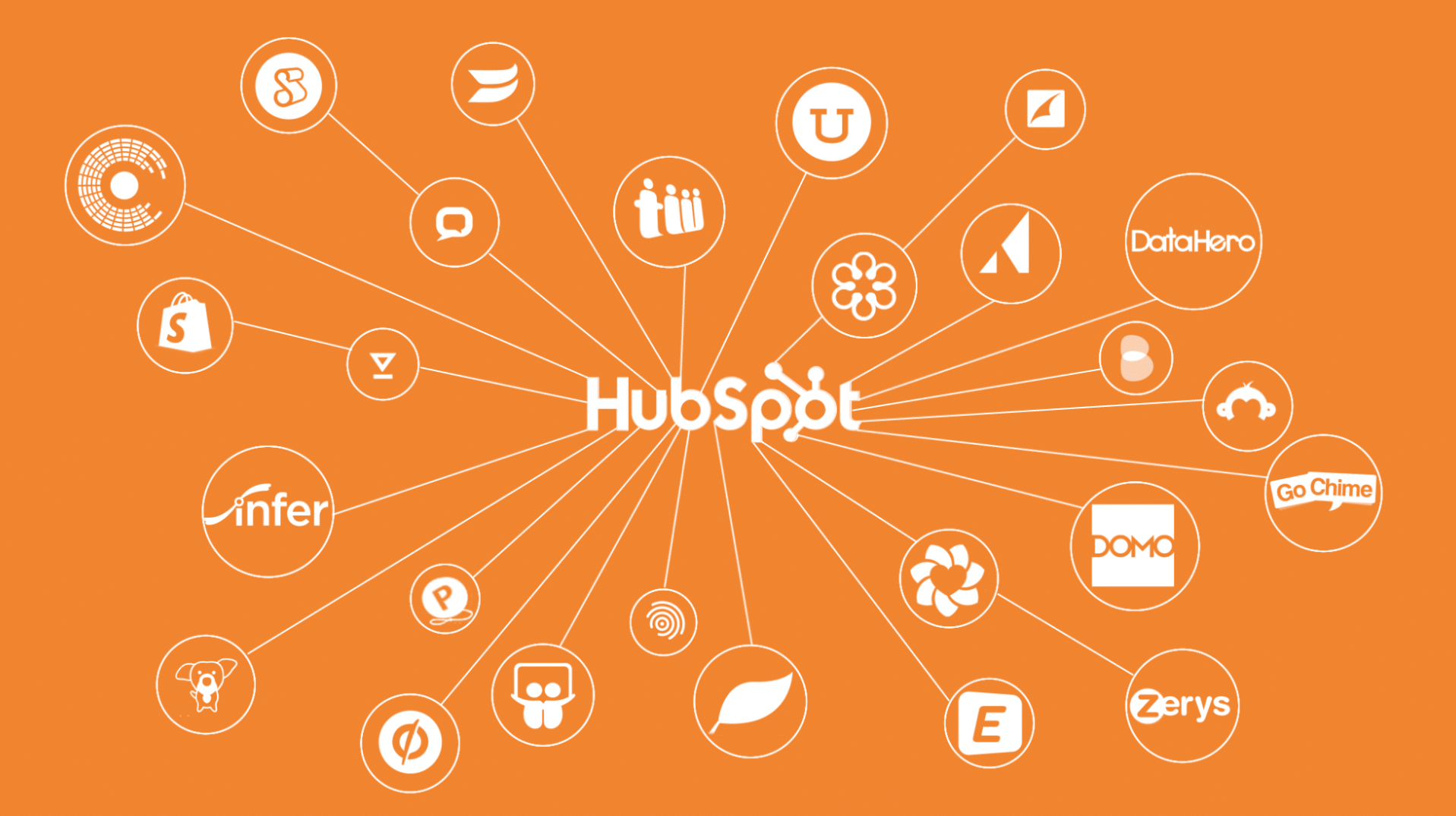 The Marketing Hub equips businesses with an arsenal of marketing tools to effectively reach, engage, and delight customers. The Sales Hub empowers sales teams with resources for streamlined sales processes, lead management, and conversion. With the Service Hub, companies gain access to customer service solutions that elevate support, foster engagement, and boost overall customer satisfaction.
Meanwhile, the CMS Hub facilitates content management, enabling the creation, optimization, and delivery of compelling content. The Operations Hub focuses on operational efficiency, streamlining processes to enhance effectiveness.
Lastly, the Commerce Hub provides robust tools and capabilities to support eCommerce operations, ensuring businesses can thrive in today's competitive digital landscape. Together, these hubs offer a seamless and integrated approach to enhance every aspect of the customer experience.
Shopify
Shopify, a leading eCommerce powerhouse, has experienced substantial growth, with 86% revenue growth and a 96% increase in gross merchandise volume in 2020. In a landscape marked by escalating competition and rising fees on traditional platforms like Amazon, Shopify offers a vital solution for online businesses.
It empowers entrepreneurs to diversify their eCommerce presence, gain independence from marketplaces, and bolster brand value, providing adaptability to industry changes.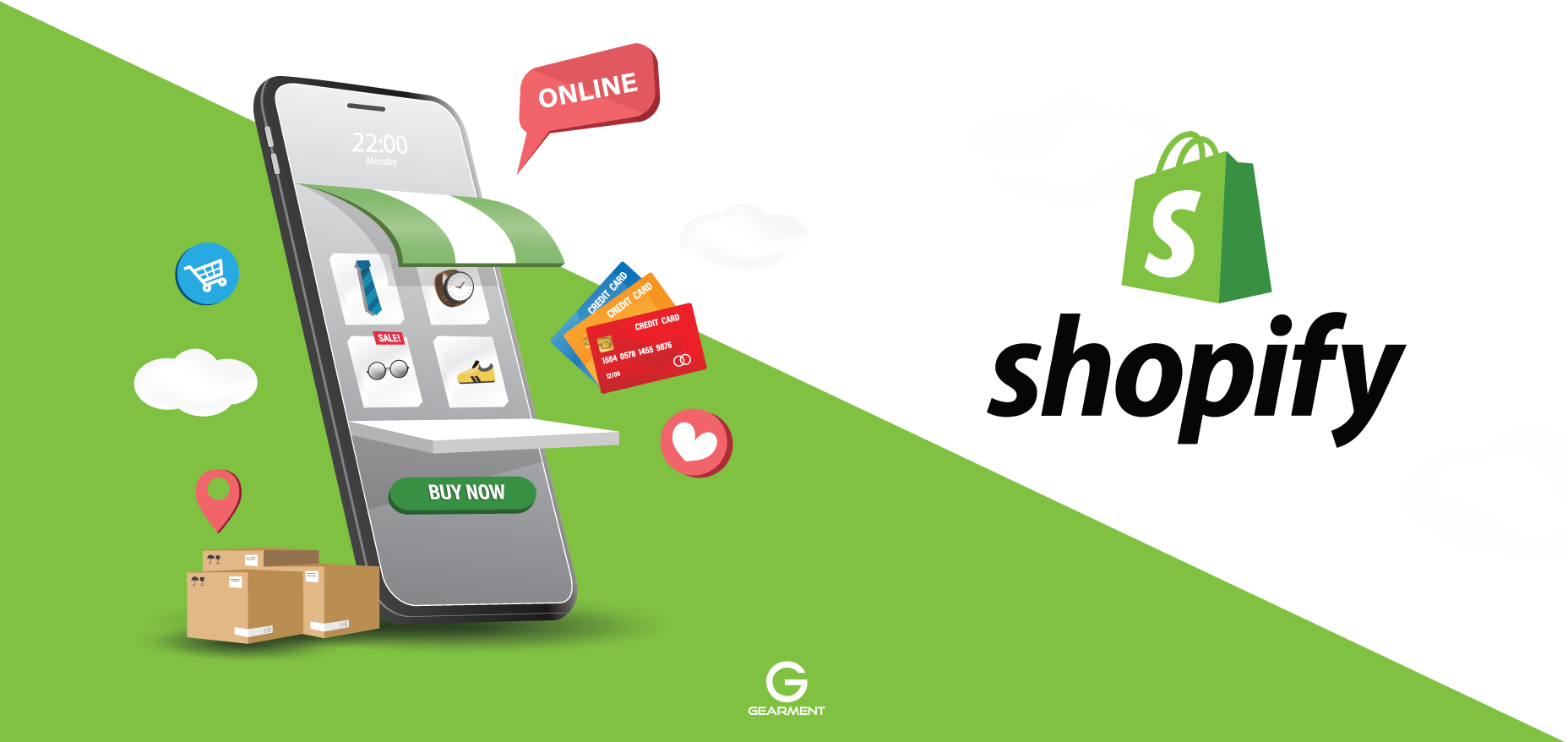 The key to Shopify's allure lies in its capacity to help businesses establish a distinctive brand identity, setting it apart from marketplace giants. Unlike crowded marketplaces, Shopify allows businesses to create custom-branded websites, fostering direct customer engagement.
With user-friendly themes, brand empowerment, and a suite of essential tools, Shopify enables businesses to thrive in the digital commerce realm. It represents a crucial step toward eCommerce independence, offering control over branding, marketing, and operations, liberating businesses from marketplace constraints and risks, and serving as a vital addition for diversification in the ever-evolving digital landscape.
Top Digital Transformation Agencies Companies
Intellectsoft LLC
Intellectsoft is a leading Digital Transformation agency company known for its science-led digital transformation services, designed to keep businesses ahead of the ever-evolving digital curve. They offer innovative solutions that outpace disruption, guiding organizations along a unique and scalable digital path.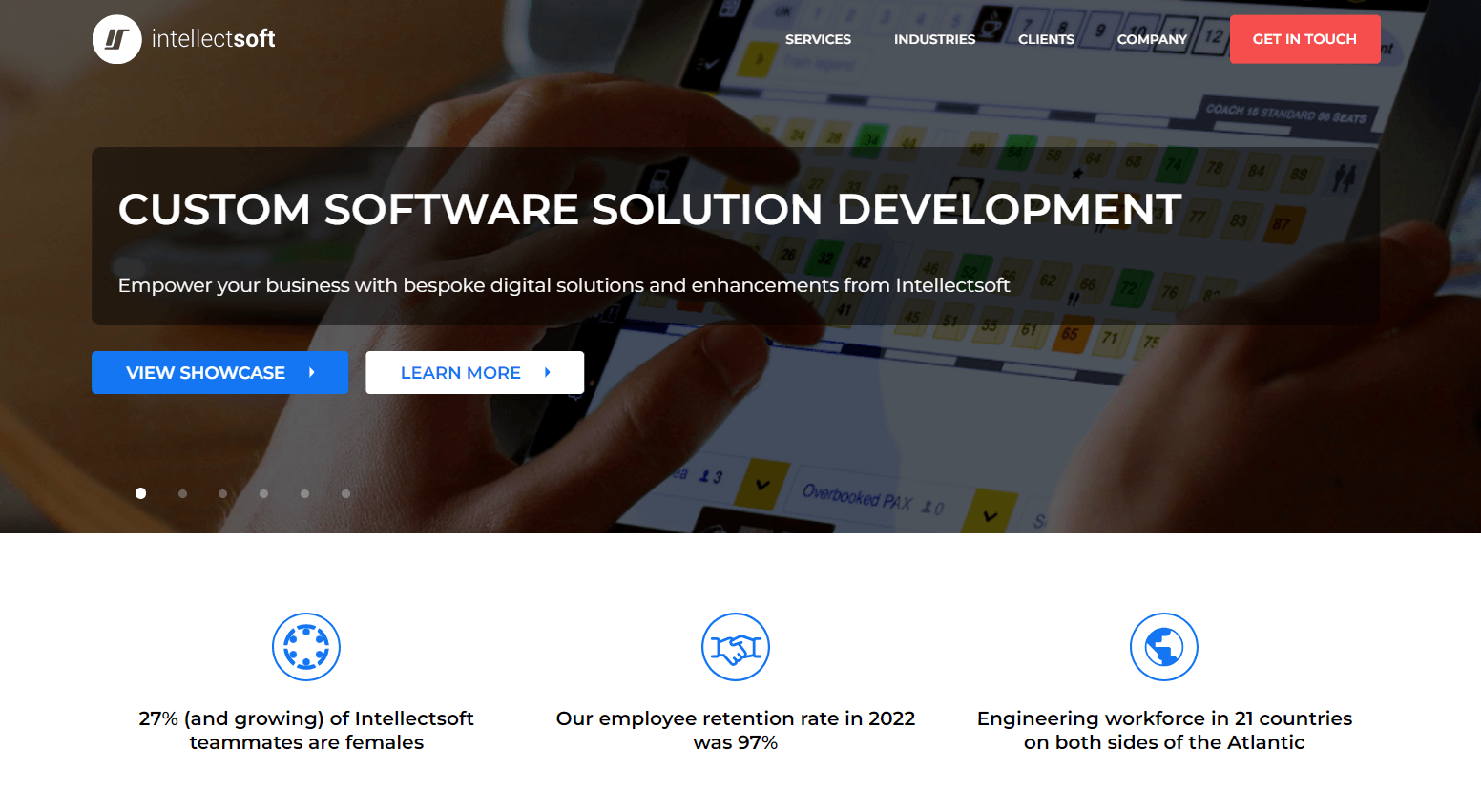 During the challenges posed by the COVID-19 pandemic, Intellectsoft has been at the forefront of digital transformation implementation, assisting global IT leaders in navigating the digital landscape seamlessly. They recognize the current digital environment as an unprecedented opportunity to embrace intelligent, digitally enabled operating models and strategies, facilitating sustainable growth.
Intellectsoft's comprehensive IT transformation services cover various aspects of digital transformation, from consulting and UI/UX design to app development, IoT system engineering, AI model production, big data management, legacy product re-engineering, and process consulting.
Their scientific approach and expertise make Intellectsoft a valuable partner for businesses embarking on their digital transformation journey, equipping them with the tools to deliver compelling experiences and establish a modern digital foundation for success.
Magenest
Magenest emerges as a prominent Digital Transformation agency company, offering a comprehensive suite of digital solutions designed to empower businesses across various domains. Their expertise spans eCommerce systems, ERP/CRM platforms, Cloud Infrastructure, Digital Marketing, and more, making them a one-stop destination for businesses seeking digital transformation.
Magenest's proficiency in digital transformation extends to various platforms, including Magento, HubSpot, Odoo, Amazon Web Services, and Shopify. They provide a range of services tailored to each platform's unique needs, ensuring businesses have the right tools and strategies for their digital journey.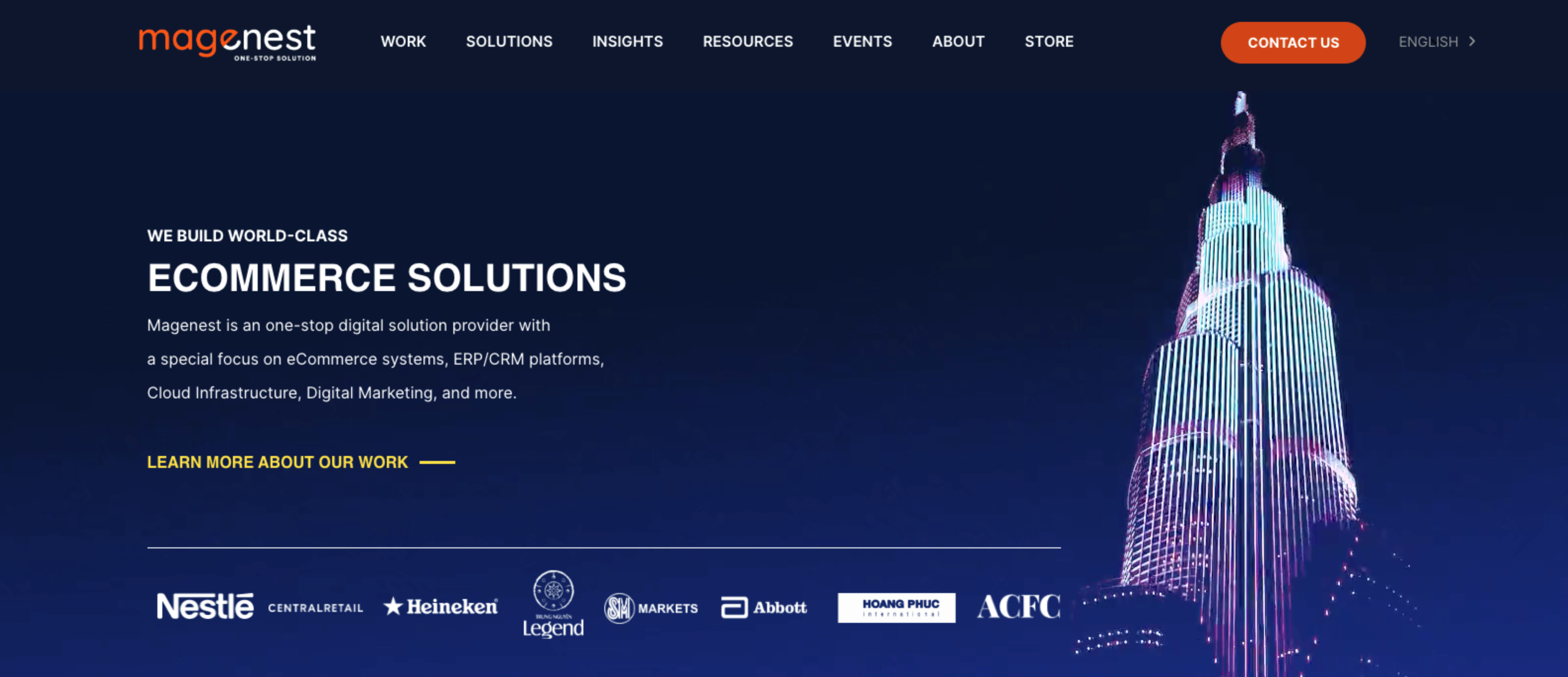 Their specialization in Magento services encompasses custom development, maintenance, audit and optimization, platform migration, PWA development, and headless development. Additionally, Magenest offers a suite of other services, including eCommerce development, eCommerce UI design, order management systems, and search engine optimization (SEO).
Magenest's commitment to delivering tailored digital solutions positions them as a valuable partner for businesses seeking to harness the power of digital transformation, whether it's optimizing eCommerce operations, implementing cutting-edge ERP/CRM systems, or leveraging the capabilities of cloud infrastructure and digital marketing to thrive in the digital age.
ScienceSoft
ScienceSoft is a prominent player in the digital transformation arena, renowned for its distinctive approach that diverges from conventional enterprise-wide transformations. Instead, ScienceSoft employs precision-targeted strategies, leveraging the collaborative efforts of business consultants and technologists to craft innovative solutions for clients. This approach promises predictable budgets, accelerated ROI, and seamless adoption.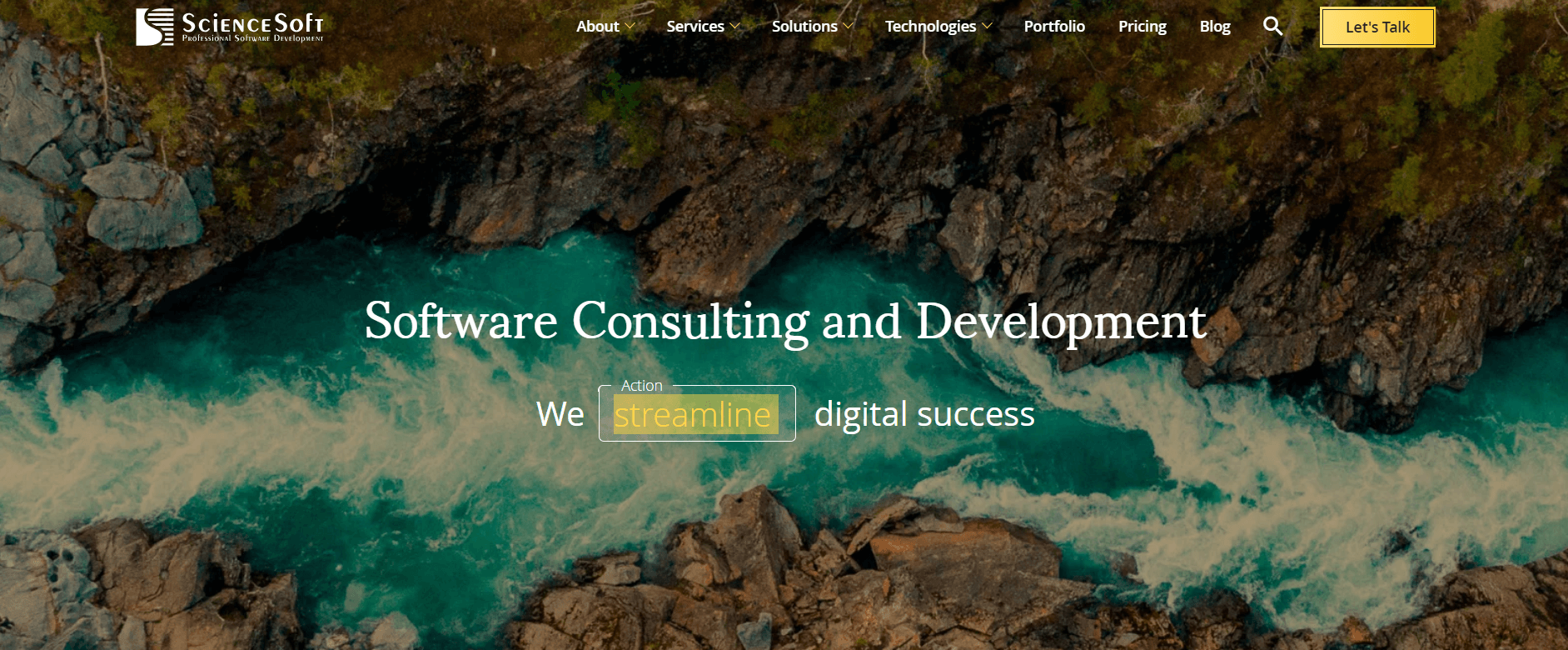 The company breathes digital transformation into various facets of business, including customer experience, supply chain, workforce management, administrative functions, and financial asset management. With a remarkable 34 years of experience in the IT industry, ScienceSoft has elevated over 1,200 companies across 70+ countries, enhancing technological maturity and overall business performance.
They specialize in bridging the gap between modernizing legacy systems and implementing transformative technologies such as cloud solutions, big data, machine learning, and AI, adeptly managing operational, cost, compliance, and security risks that emerge with new digital solutions.
Vention
Vention emerges as a leading force in the realm of digital transformation, boasting an extensive track record of over 15 years and a portfolio of more than 100 successful fintech products. The company's expertise spans the entire financial technology spectrum, making it a go-to solution for businesses facing fintech challenges.
With a dedicated team of over 3,000 in-house engineers and consultants, Vention offers a comprehensive suite of consulting and development services tailored to clients' specific needs.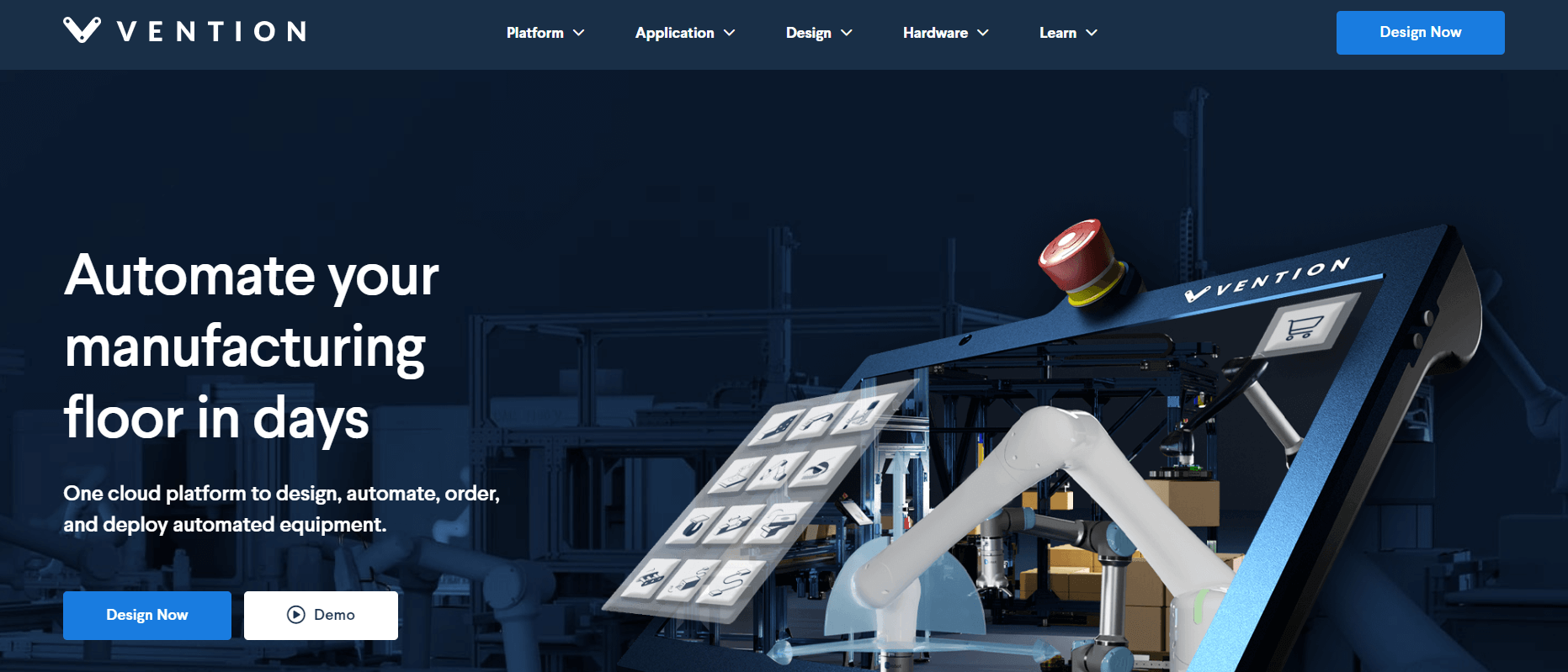 Their impressive achievements include facilitating the growth of numerous startup clients from Series A to unicorn status, contributing to $13 billion in acquisitions, and supporting 21 IPOs to date. Vention takes pride in its corporate responsibility, supporting local communities, participating in the Pledge 1% movement, and upskilling its employees through education initiatives. With headquarters in New York and a global presence spanning the UK, Germany, Austria, and various software development centers, Vention has made a significant impact on the fintech landscape.
Appinventiv
Appinventiv stands as a comprehensive powerhouse in the realm of digital transformation, boasting a formidable team of over 1000 agile developers armed with cutting-edge technologies spanning Mobility, AR/VR, Blockchain, Cloud & DevOps, Web, Data & Analytics.
Their unwavering commitment to customer-centric and design-led engineering has propelled the visions of a global clientele, including major names like American Express, Vodafone, EmiratesNBD, and Adidas, nurturing digital transformation and operational scalability.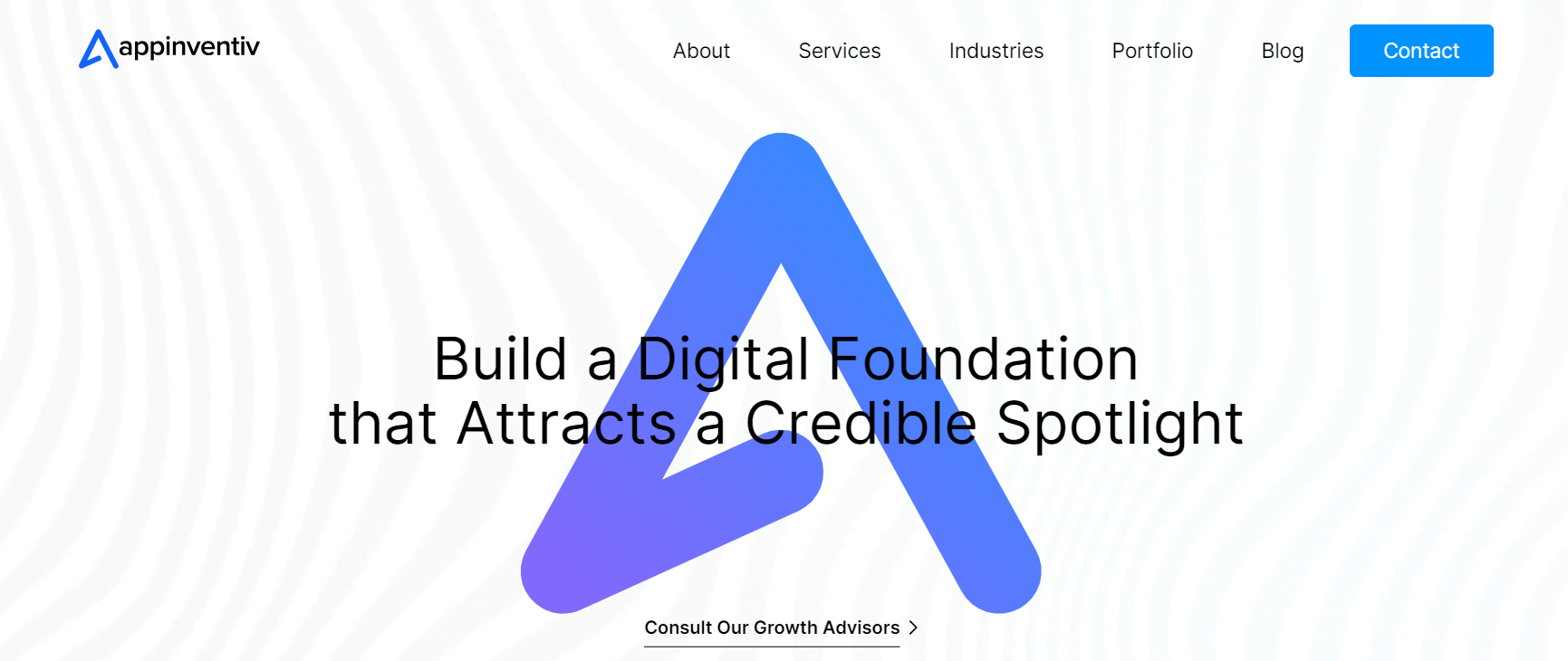 With a track record spanning over 7 years, Appinventiv has served a diverse range of clients, from startups to Fortune 500 companies. Their domain expertise spans across industries like FinTech, HealthTech, FoodTech, Media, OTT, Commerce, and EdTech, showcasing their versatility and impact.
Notably, they have emerged as the preferred digital transformation partner for Indian businesses and expanded their footprint across the US, MENA, Australia, Europe, and public sector entities like the Qatar and Indian Governments. Appinventiv's journey reflects its unwavering commitment to catalyzing digital transformation and its global influence in shaping the digital landscape.
Innowise
Innowise Group stands at the forefront of digital transformation, offering a wide array of services to propel businesses into the digital age. As one of the top digital transformation companies, Innowise Group combines technological expertise with industry insight to help clients navigate the rapidly evolving digital landscape.
Their comprehensive digital transformation services cover essential areas such as IT modernization, digital strategy development, enterprise data and analytics, cloud migration, enterprise system integration, and more.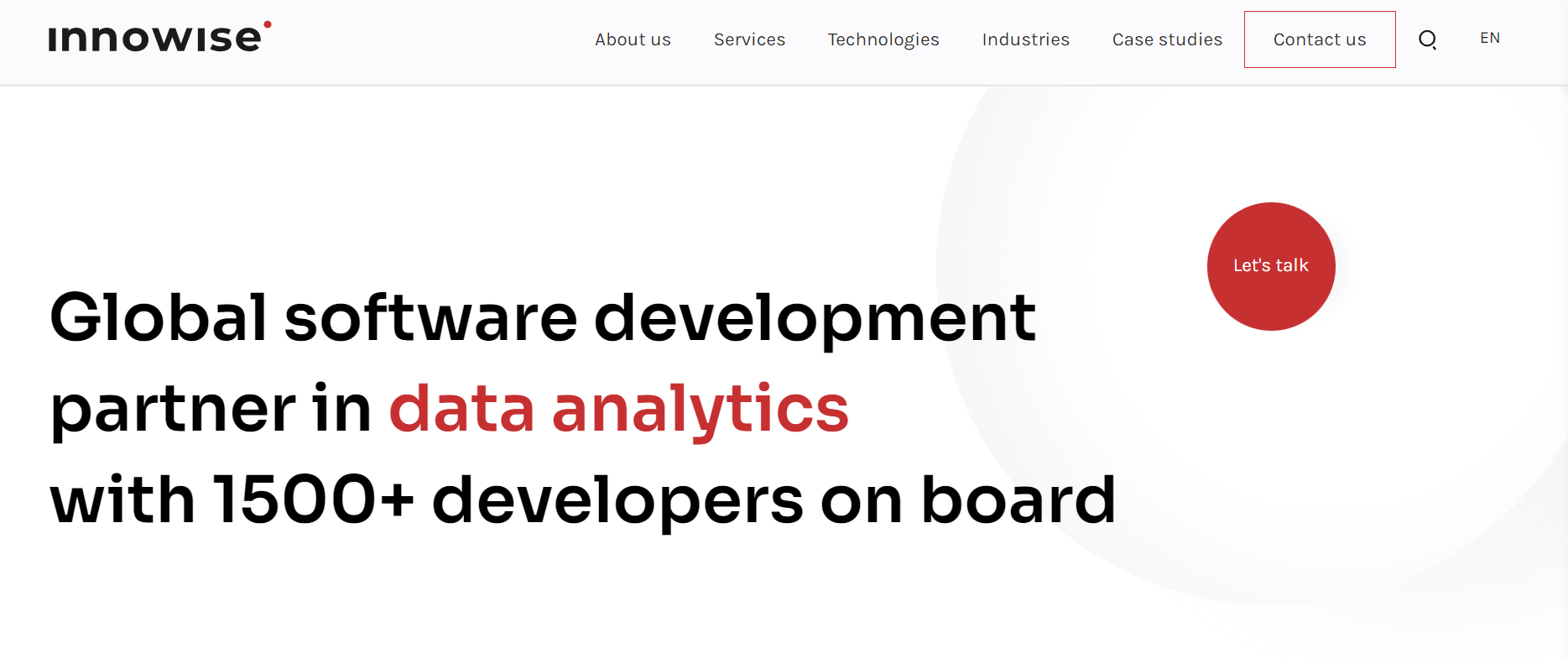 They empower businesses to reassess outdated operating models and enhance flexibility and transparency to meet industry demands effectively. With a dedicated team of over 3,000 in-house engineers and consultants, Innowise Group tailors digital transformation solutions to address specific business challenges, drawing upon their profound industry knowledge. They guide enterprises through the entire digital transformation journey, from strategy development to implementation, ensuring seamless progress.
Cognizant
Cognizant stands as a global leader in the realm of digital transformation, offering a comprehensive suite of services designed to empower businesses in the digital age. With a strong focus on helping clients modernize technology, reimagine processes, and transform experiences, Cognizant's digital solutions are tailored to anticipate and act upon opportunities, ensuring organizations stay ahead in a rapidly changing world.
They boast a wide range of services, including Application Services and modernization, Artificial Intelligence, Cloud Solutions, Digital Experience, and more, enabling businesses to thrive by embracing cutting-edge technologies and innovative strategies.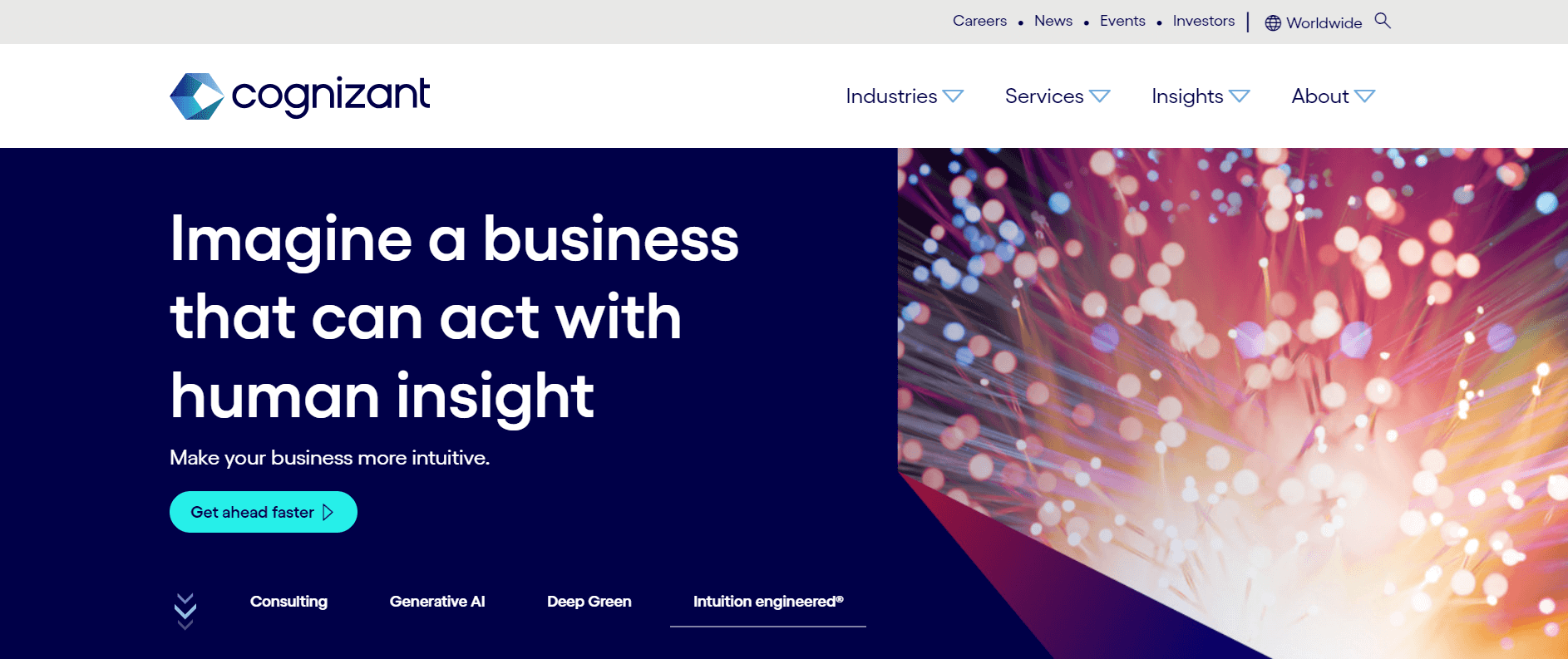 In Australia, Cognizant has established a robust presence with offices in major cities and a commitment to expanding its local footprint and partnerships. They have invested significantly in cloud, data, and digital capabilities, positioning themselves as industry leaders in delivering transformational outcomes.
With a track record of successful collaborations with top global companies across various sectors, Cognizant leverages its expertise to help clients overcome challenges, seize opportunities, and stay at the forefront of the digital revolution.
Accenture
Accenture stands as a global IT powerhouse, widely acclaimed for its expansive portfolio of services encompassing technology, operations, consulting, and digital transformation. Operating across the Middle East, Asia, Latin America, Asia Pacific, Europe, and North America, Accenture serves a diverse clientele with impactful solutions.
Established in 1989, Accenture's journey is marked by an unwavering dedication to excellence. With a workforce exceeding 10,000 employees, the company operates as a publicly traded entity headquartered in Dublin, boasting an impressive annual revenue of $50.53 billion, a testament to its influence in the global IT landscape.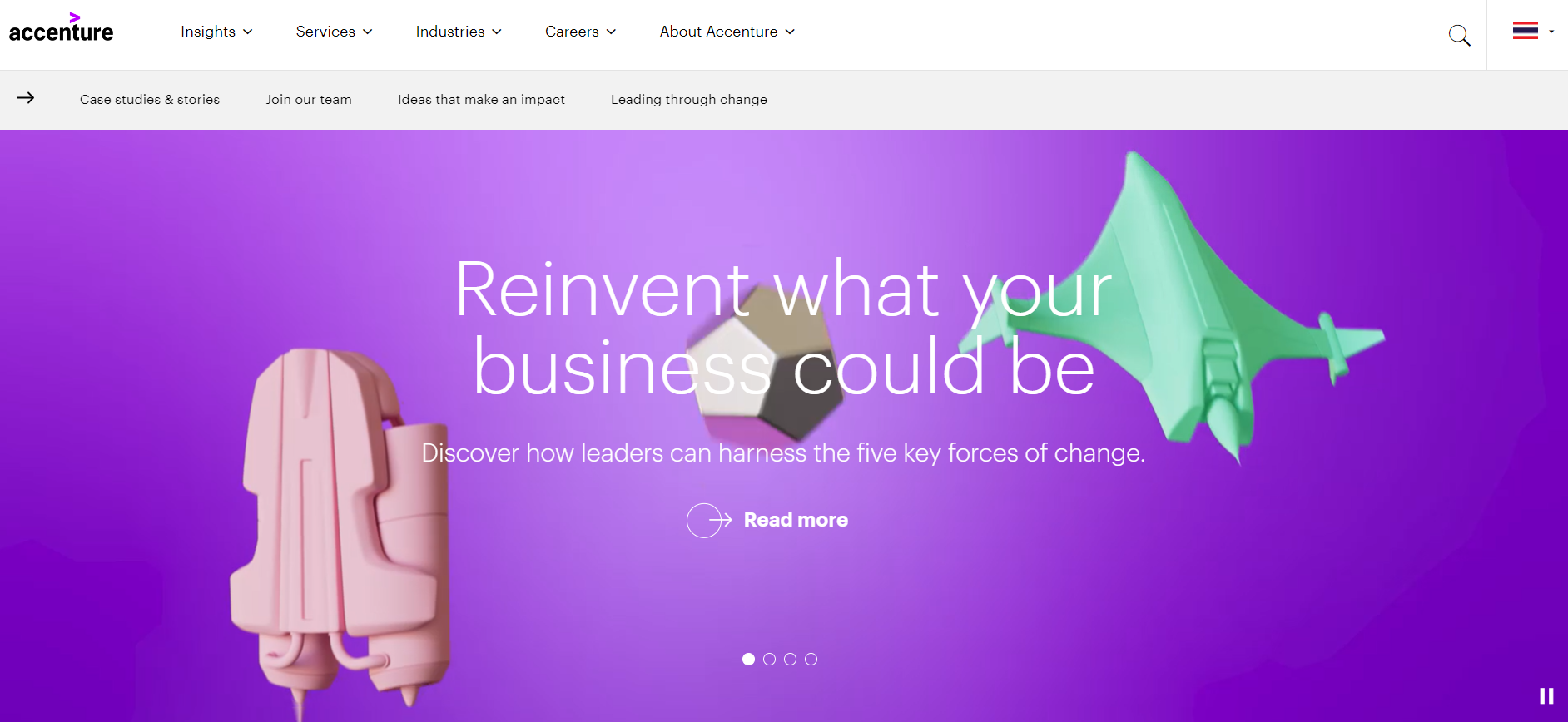 Accenture leverages the capabilities of subsidiaries such as IMJ Corporation, Avanade, and Droga5 to offer a comprehensive suite of products and services to clients worldwide. Collaborating with 89 of the Fortune Global 100 companies underscores its vast reach and impact. Notably, Accenture has consistently earned recognition as one of the world's most admired digital transformation companies by Fortune.
The company serves a diverse array of clients, including Disney Studios, Make-A-Wish, Novartis, and Bank of Fukuoka. Their expertise empowers businesses to navigate complex digital landscapes, with each transformation underpinned by Accenture's unwavering commitment to excellence.
Amasty
Amasty emerges as a distinguished player in the field of digital transformation, specializing in providing innovative and high-quality Magento solutions and services to empower eCommerce businesses. With a mission to foster the growth of online businesses, Amasty has solidified its position as a leader in the Magento extensions market, boasting over a decade of experience and a global footprint of over 120,000 satisfied businesses.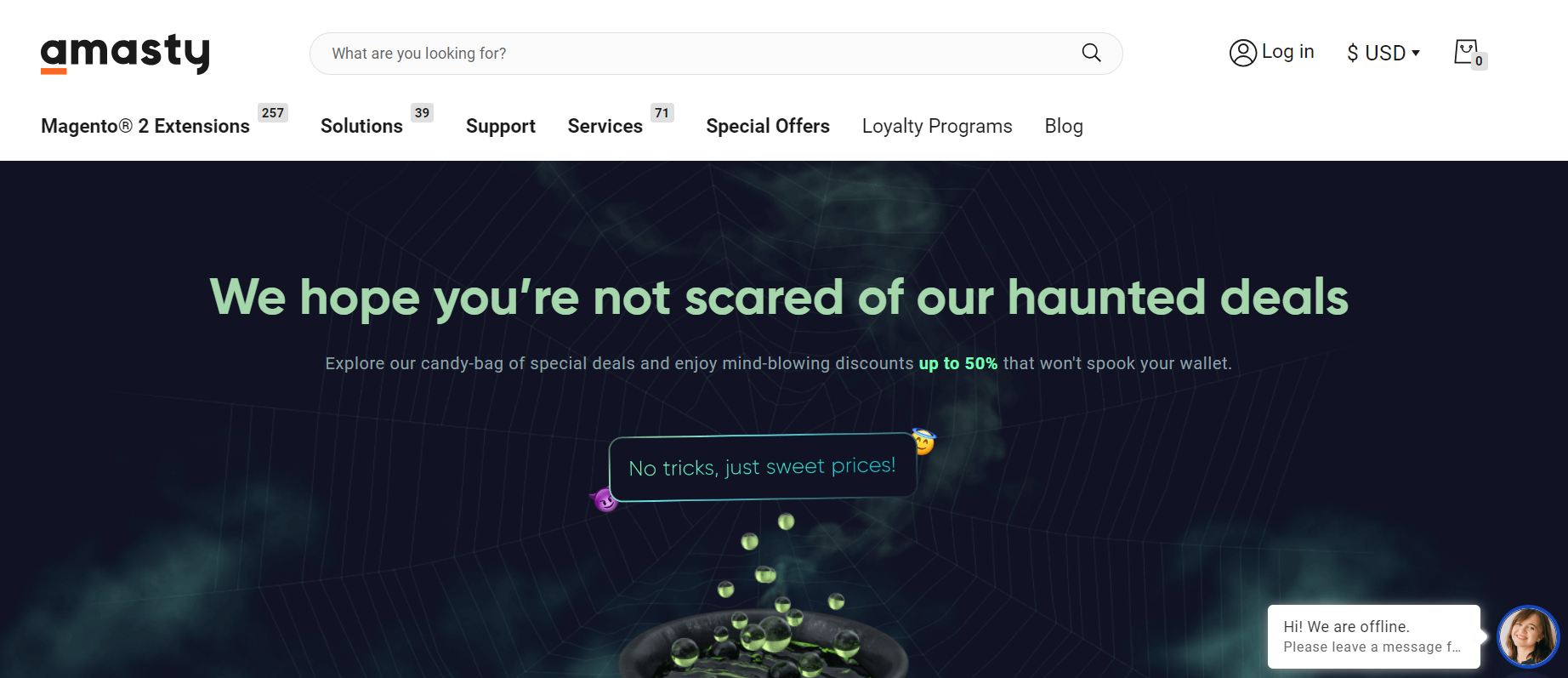 Amasty's value proposition is built upon several key pillars, including stability, flexibility, quality, scalability, security, and value. They bring forth a wealth of experience and understanding of eCommerce needs, evident in their catalog of 300+ Magento extensions that continually evolve to cater to ever-changing market demands.
What sets Amasty apart is its commitment to quality, with solutions designed for ease of use and supported by comprehensive testing processes. Their dedication to security and compliance ensures businesses are safeguarded throughout their interaction with Amasty.
Furthermore, their personalized approach, partnership programs, and customer-centric initiatives all contribute to the long-term success of eCommerce businesses in their digital transformation journey.
East Side Co
East Side Co, a renowned Shopify Plus Partner, has emerged as a leading force in the digital transformation arena. Founded in 2012 and headquartered in London, UK, with additional offices in Birmingham, New York, and Hamburg, East Side Co has become a trusted name in the world of eCommerce.
With a team of over 70 passionate experts, the agency offers a full suite of services, from designing user-friendly Shopify stores to crafting data-driven marketing strategies. They are committed to excellence, blending craftsmanship, creativity, and technical prowess to help ambitious brands create captivating online experiences.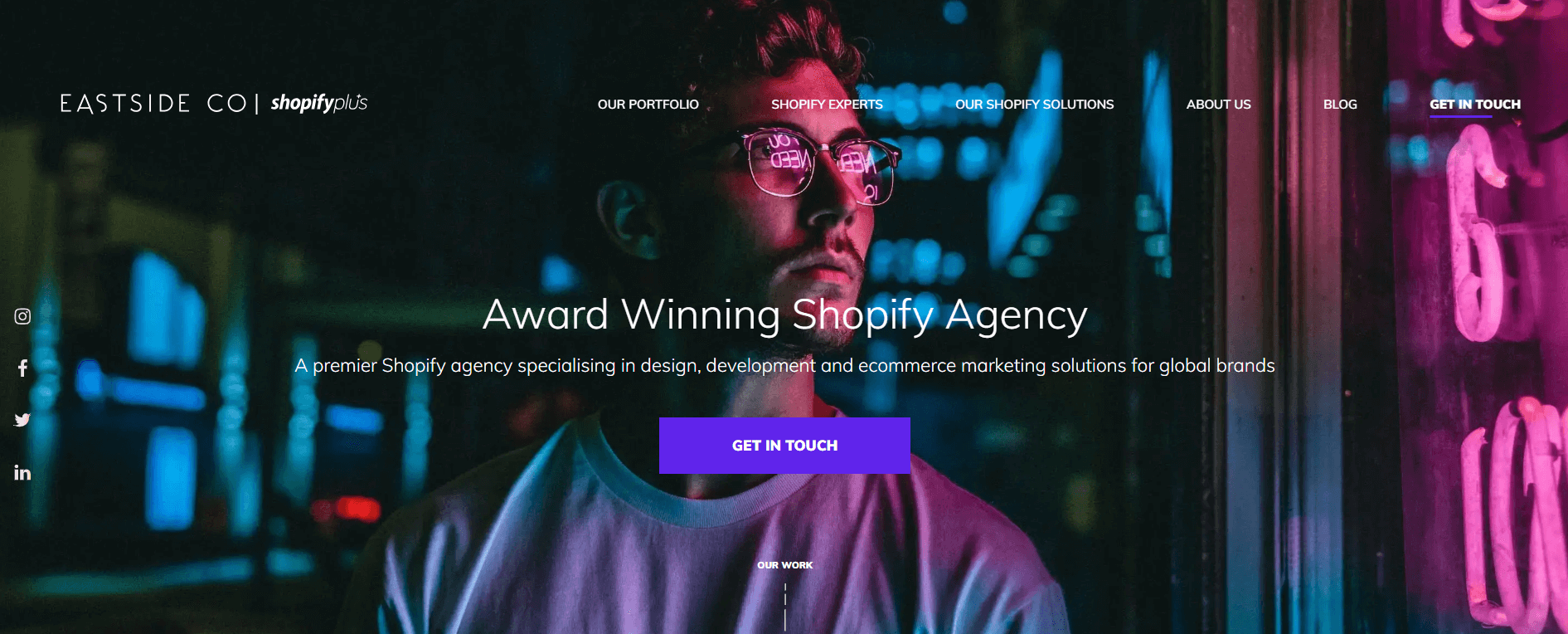 East Side Co's consultative approach, strategic guidance, and board-level insights enable them to deeply understand clients' objectives and transform them into powerful Shopify solutions. Their collaborative culture fosters innovation and continuous learning, ensuring that every team member can excel.
Furthermore, the agency partners with select companies specializing in services that enhance online business growth, making them a one-stop solution for clients looking to thrive in the digital commerce landscape.
Thrive Agency
Thrive Internet Marketing Agency stands as a trusted partner in the realm of digital marketing. Established in 2005, this award-winning agency has evolved from a one-man shop into a full-service digital marketing powerhouse, serving thousands of clients globally. Thrive's mission revolves around elevating businesses across industries by crafting data-driven web marketing strategies that generate tangible results.

With over 220 employees across 34 states and a presence in 10 countries, Thrive boasts a diverse and close-knit team of experts in web marketing, encompassing strategy, creativity, and technical prowess. They collaborate across the globe to deliver customized web solutions that align with clients' long-term strategic objectives.
Thrive's strategy-first approach ensures that their digital marketing campaigns not only drive new business but also foster sustainable success. From SEO and PPC marketing to web design and development, Thrive covers a wide spectrum of services to empower clients to maximize their digital presence and achieve lasting growth.
Their core values of gratitude, ownership, thinking big, respect, work ethic, and honesty underline their commitment to excellence and integrity in the digital marketing landscape.
Benefits of Working with Top Digital Transformation Companies
Improved efficiency through Automation and Digitized Processes.
Collaborating with top digital transformation companies can be transformative for your organization's efficiency. These companies excel at automating and digitizing processes, introducing advanced technologies that optimize your workflows.
By implementing digital solutions, they streamline operations, reduce the burden of manual tasks, and eliminate bottlenecks in your processes. This newfound efficiency not only translates into cost savings but also frees up your workforce to focus on higher-value tasks.
As a result, your organization can operate more smoothly, allocate resources more effectively, and achieve higher levels of productivity. Whether it's automating routine data entry or deploying advanced workflow automation, top digital transformation firms can revolutionize your operations, making them more agile and responsive to market demands.
Enhanced Customer Experience with Personalized and Seamless Interactions.
Top digital transformation companies place a strong emphasis on enhancing the customer experience. Through the strategic use of advanced technologies and data-driven insights, they can create personalized and seamless interactions with your customers.
By analyzing customer data and behavior, these companies enable you to tailor your products, services, and communications to individual preferences. This personalized approach not only strengthens customer loyalty but also increases customer satisfaction. When customers feel valued and understood, they are more likely to engage with your brand, leading to improved brand reputation and higher retention rates.
As customer experience becomes a critical differentiator in today's competitive landscape, partnering with experts in digital transformation can be a game-changer.
Increased Agility and Innovation to Stay Competitive.
In the fast-paced and ever-evolving business world, agility and innovation are paramount for maintaining a competitive edge. Top digital transformation firms understand this well and can help your organization become more agile and innovative.
They achieve this by implementing cutting-edge technologies, agile methodologies, and forward-thinking strategies. Through the adoption of cloud solutions, agile project management, and continuous improvement practices, they enable your organization to adapt quickly to market shifts, respond to customer needs faster, and continually innovate your products, services, and processes.
This newfound agility and innovation capability not only keep you competitive but also position your business for sustainable growth and success in the digital era.
Data-driven Decision-making and Strategic Planning.
Data has emerged as a valuable asset in the digital age, and top digital transformation companies excel at harnessing its power. These firms facilitate data-driven decision-making by collecting, analyzing, and interpreting data to provide actionable insights.
With their expertise in data analytics, they empower your organization to make informed decisions, develop effective strategies, and optimize your business operations. Whether it's gaining insights into customer behavior, market trends, or operational efficiencies, the ability to leverage data strategically is a significant advantage.
It enables you to stay ahead of the competition, identify growth opportunities, and navigate challenges with confidence, ensuring that your strategic planning is grounded in real-world data.
Expanded Market Reach by Leveraging Digital Platforms.
Top digital transformation firms can play a pivotal role in expanding your organization's market reach through digital platforms. They understand the full potential of online channels, eCommerce, social media, and digital marketing. By harnessing these digital avenues, they help you reach a broader audience, both locally and globally.
This expanded market reach not only increases brand visibility but also opens up new opportunities for growth and revenue generation. Leveraging digital platforms effectively can enable you to tap into previously untapped markets, connect with new customer segments, and create a strong online presence that resonates with your target audience.
Improves Company Communication through Enhanced Tools and Skills.
Effective communication is the lifeblood of any successful organization. Top digital transformation companies recognize the importance of enhancing company communication. They equip your company with advanced communication tools, collaboration platforms, and employee training programs.
By fostering improved internal and external communication, they create a more connected and efficient work environment. With enhanced communication capabilities, your teams can collaborate seamlessly, share knowledge effortlessly, and respond to market changes and customer inquiries with agility.
This not only boosts productivity but also enhances the overall cohesion and alignment within your organization, making it more resilient and adaptable to the challenges of the digital age.
Digital Transformation Challenges
Collaborating with top digital transformation companies offers numerous advantages, making your process easier, but it's essential to also consider the challenges that may arise in the digital transformation journey:
Resistance to Change among Employees
Addressing employee resistance to change is a critical aspect of any digital transformation initiative. Top digital transformation companies can play a pivotal role in facilitating this transition. They bring a wealth of experience in change management, which includes strategies for effectively communicating the reasons behind the transformation and its benefits to the workforce.
These firms can engage with employees at various levels, demonstrating the advantages of new technologies and processes in practical terms. Additionally, they often provide training and workshops to upskill employees, making them more confident and comfortable with the changes.
By leveraging their expertise, top digital transformation companies can create a supportive environment that encourages employees to embrace the transformation, ultimately leading to smoother and more successful adoption.
Heightened Cybersecurity Risks and Data Breaches
The rising threat of cybersecurity risks and data breaches is a major concern in the digital era. Top digital transformation companies are well-versed in cybersecurity best practices and can help organizations fortify their defenses. They conduct thorough security assessments to identify vulnerabilities, implement robust security protocols, and employ the latest encryption and authentication technologies to protect sensitive data.
Moreover, these firms stay abreast of emerging threats and proactively update security measures accordingly. Collaborating with top digital transformation companies instills a sense of confidence that cybersecurity risks are being effectively managed, and data breaches are minimized, safeguarding the organization's reputation and customer trust.
Complex Integration with Legacy Systems
Integrating new digital solutions with legacy systems can be daunting, but top digital transformation companies have the expertise to navigate this challenge seamlessly. They conduct comprehensive assessments of existing systems, identifying integration points and potential roadblocks. Through careful planning and phased integration strategies, they minimize disruption to ongoing operations.
Additionally, these firms may develop custom APIs or middleware to bridge the gap between old and new systems. Their experience in handling complex integrations ensures that data flows smoothly and that legacy systems can coexist with modern technologies, preserving past investments while propelling the organization forward.
Need for Upskilling to Bridge the Digital Skills Gap
Top digital transformation companies recognize the importance of addressing the digital skills gap within organizations. They offer tailored training programs and workshops designed to upskill employees and empower them to leverage new digital tools and technologies effectively.
These training initiatives are often tailored to the specific needs of the organization and its workforce, ensuring that employees are equipped with the skills required for the digital transformation journey. By investing in employee development, these firms bridge the skills gap and foster a workforce that is not only open to change but also proficient in utilizing digital advancements to drive business success.
Balancing Technological Advancements with Organizational Readiness
Balancing technological advancements with organizational readiness is crucial for a successful digital transformation. Top digital transformation companies approach this challenge by conducting thorough assessments of the organization's current state, capabilities, and readiness for change.
They develop customized roadmaps that align technology adoption with the organization's capacity to adapt. This phased approach allows for gradual adjustments, minimizing disruption and ensuring that employees and processes can evolve at a manageable pace. By partnering with these firms, organizations can achieve a harmonious integration of technology and culture, where advancements are implemented strategically and in alignment with the organization's overall goals and readiness.
Criteria to choose the best digital transformation companies
Expertise and Experience
When selecting the ideal digital transformation company for your business, two critical criteria to focus on are expertise and experience. Firstly, a proven track record is paramount. It's crucial to choose a company that has a history of successfully executing digital transformation projects. Case studies, client testimonials, and references are valuable indicators of their ability to deliver tangible results and drive meaningful change within organizations.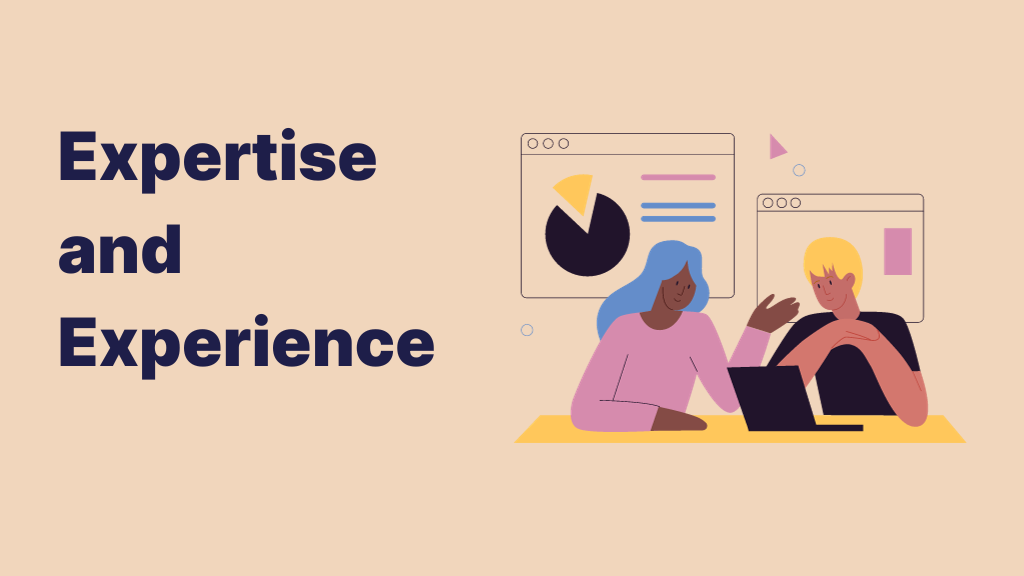 Secondly, industry experience plays a pivotal role. Partnering with a company that understands the unique challenges and intricacies of your specific industry can greatly enhance the effectiveness of your digital transformation efforts. Look for a company that has worked with businesses similar to yours in terms of size, complexity, and objectives.
Lastly, ensure the company possesses a deep understanding and expertise in relevant technologies, such as cloud computing, artificial intelligence, Internet of Things (IoT), and data analytics. This technological proficiency is instrumental in leveraging the latest innovations to drive your digital transformation initiatives effectively.
By prioritizing expertise and experience in your selection process, you can position your business for a successful and tailored digital transformation journey.
Reputation and References
Selecting the right digital transformation company is a multifaceted process that hinges on assessing its reputation and references. Key considerations include evaluating the company's industry-specific reputation, examining its portfolio of successful projects through case studies, and seeking client testimonials and reviews. Direct references from past clients can provide invaluable insights into the company's performance, strengths, and weaknesses.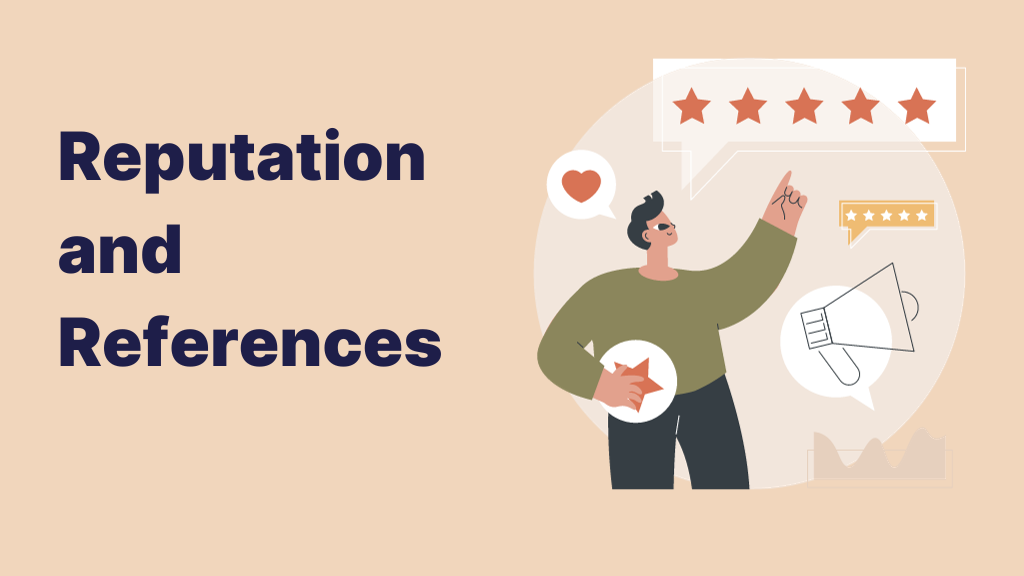 Industry awards, partnerships with technology leaders, and the company's own digital maturity should also be taken into account. Scalability, innovation, and effective communication are additional crucial factors. Successful top digital transformation companies should demonstrate a commitment to innovation, the ability to scale solutions as their organization grows and maintain transparent and responsive communication throughout the project.
By thoroughly examining these elements, you can confidently choose a digital transformation partner equipped to help your organization navigate its digital journey effectively.
Customization and Flexibility
Customization and flexibility are paramount when selecting a digital transformation partner. It's imperative to pick a company that can adapt its solutions to meet your precise business needs and objectives. Look for evidence of their ability to tailor their services to your industry, size, and specific challenges.
Avoid companies that promote one-size-fits-all solutions, as these may not align with your organization's unique goals and requirements. Instead, seek a partner who takes the time to understand your business intricacies and offers customized strategies and technologies. This adaptability ensures that your digital transformation project is precisely tailored to drive your desired outcomes and positions you for long-term success.
Innovation and Thought Leadership
When choosing a digital transformation company, it's crucial to prioritize innovation and thought leadership. Seek out firms that actively stay abreast of the latest technological trends and innovations in the industry. This ensures that they are equipped to provide you with cutting-edge solutions that can keep your business competitive in a rapidly evolving digital landscape.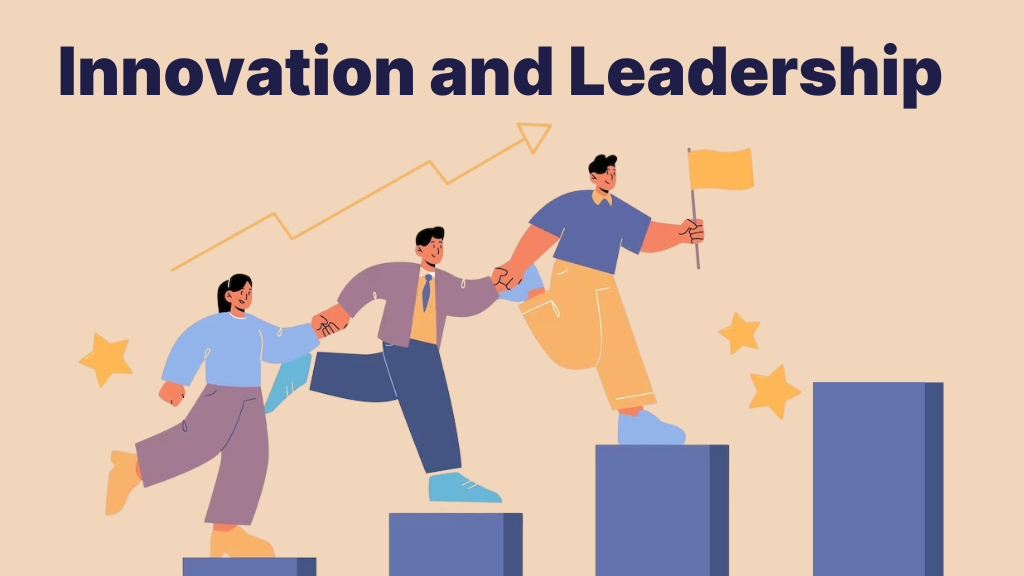 Evaluate the company's thought leadership by exploring its blogs, white papers, ebooks, webinars, and conference presentations. A company that consistently shares valuable insights and knowledge demonstrates its commitment to staying at the forefront of industry developments.
Their ability to bring fresh ideas and perspectives to your digital transformation strategy can be a valuable asset, helping you achieve innovative solutions and drive your digital initiatives forward.
Range of Services
When evaluating a digital transformation company, it's essential to assess the breadth of services they offer. Look for firms that provide a comprehensive range of services to support your digital transformation journey.
First, determine if the company offers end-to-end solutions. This means they should be capable of assisting you at every stage, from strategy development to implementation and ongoing support. A company that can guide you through the entire process ensures a seamless and coordinated approach to your digital transformation.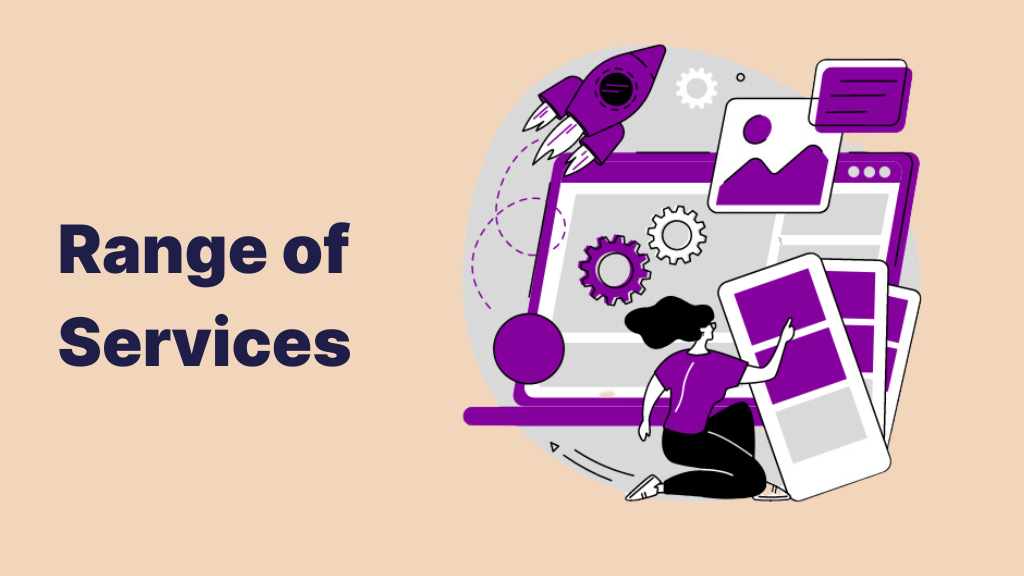 Additionally, consider whether the company offers services beyond technology implementation. Change management and training are vital components of a successful digital transformation. A company that can provide expertise in these areas will help your organization adapt to new technologies and processes effectively. By offering a holistic approach to digital transformation, the company can better address your unique needs and challenges.
Collaboration and Communication
When selecting a digital transformation company, it's essential to prioritize effective collaboration and communication. A company's communication style and willingness to engage with your team can significantly impact the success of your digital transformation journey.
Begin by assessing how responsive and attentive they are during your initial interactions. A company that actively listens to your needs and objectives is more likely to understand your unique requirements.
Moreover, consider the company's willingness to collaborate closely with your internal teams. Digital transformation often involves working with various departments and stakeholders within your organization. Opt for a company that values collaboration and teamwork, as this will facilitate a smoother integration of digital solutions into your existing processes.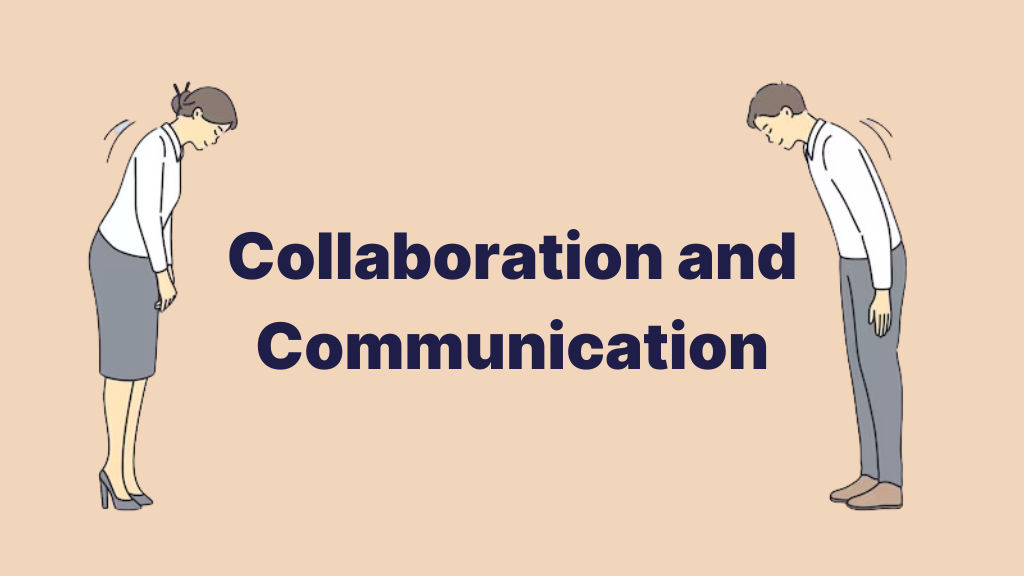 Transparency is another critical factor. Look for a company that places importance on clear and open communication. They should provide regular project updates, share progress reports, and be honest about any challenges or setbacks. Transparent communication builds trust and ensures that everyone involved is on the same page throughout the transformation process.
Lastly, assess how well the company integrates with your internal teams and understands your industry-specific needs. Experience working with organizations similar to yours is vital.
By carefully evaluating these aspects, you can select a digital transformation partner that not only possesses technical expertise but also excels in collaboration and communication, ultimately leading to a successful transformation journey.
Scalability and Future Readiness
When choosing a digital transformation company, it's crucial to assess its scalability and future readiness. Your business needs solutions that can grow and adapt as your company expands.
Begin by examining whether the company's offerings are scalable to accommodate your business growth. The digital solutions they implement should have the capacity to handle increased data, users, and transactions without significant disruptions.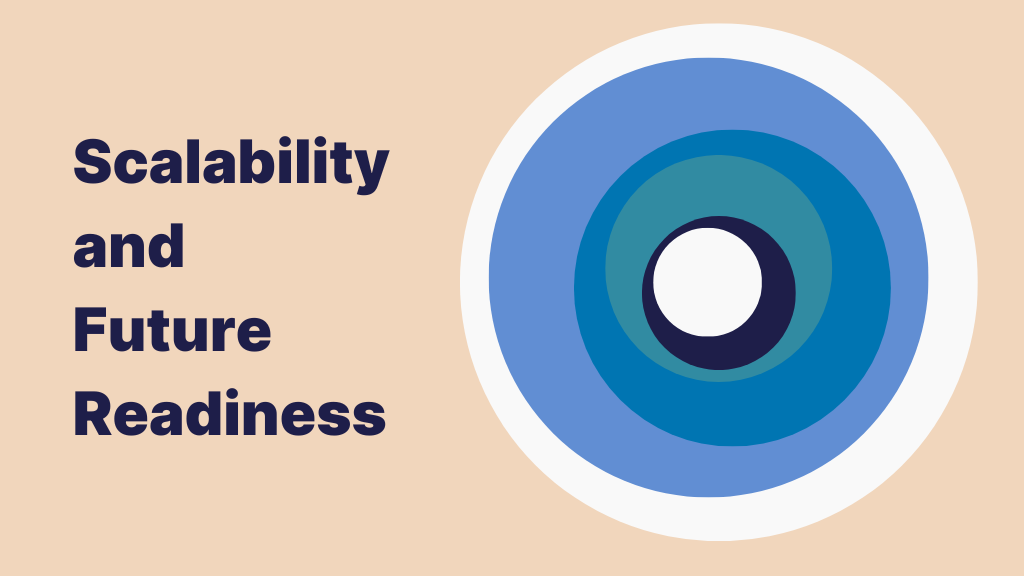 Furthermore, evaluate their ability to future-proof your digital transformation. The technology landscape is continually evolving, with new innovations and market trends emerging regularly. A forward-thinking digital transformation partner should stay updated with these changes and be capable of adapting your solutions accordingly.
Consider their track record of incorporating new technologies and methodologies into their services.
Security and Compliance
When selecting a digital transformation company, security and compliance should be paramount considerations. The protection of your data and adherence to industry regulations are critical to the success and reputation of your business.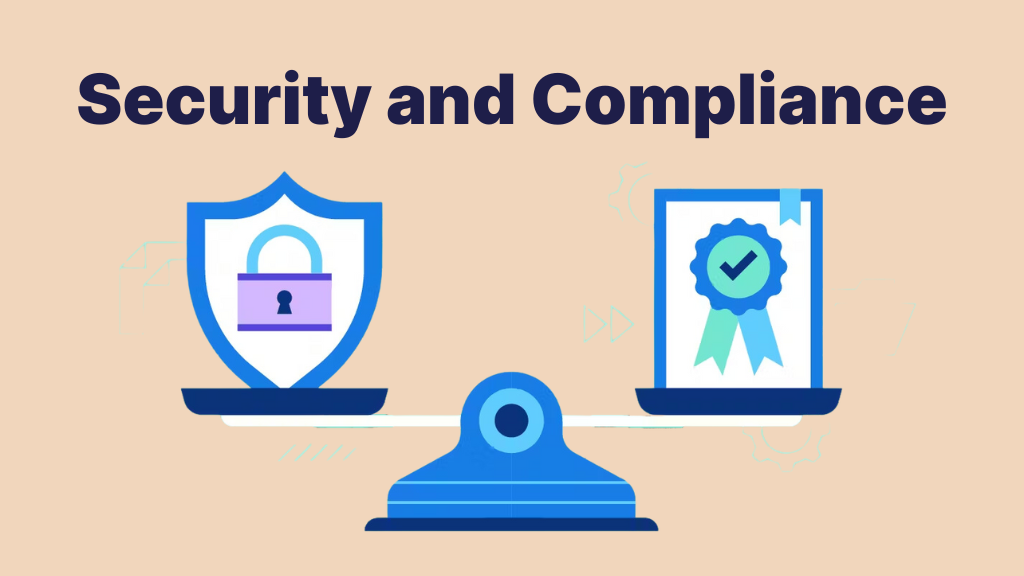 Start by verifying that the company places a high priority on cybersecurity and data privacy. Inquire about the security measures they have in place to safeguard sensitive information, both during the transformation process and in the post-implementation phase. This should include robust encryption, access controls, threat monitoring, and incident response protocols.
Additionally, assess the company's commitment to compliance with industry-specific regulations and standards. Depending on your business, you may be subject to various legal requirements, such as GDPR, HIPAA, or PCI DSS. Ensure that the digital transformation partner has a deep understanding of these regulations and can implement solutions that align with them.
Project Management and Delivery
It's essential to consider their project management and delivery capabilities when evaluating a digital transformation company. A company's ability to effectively manage its digital transformation project can significantly impact its success.
Start by assessing their project management methodologies and processes, ensuring they align with your project's needs. Clear communication channels, risk management strategies, and regular progress reporting should be part of their approach.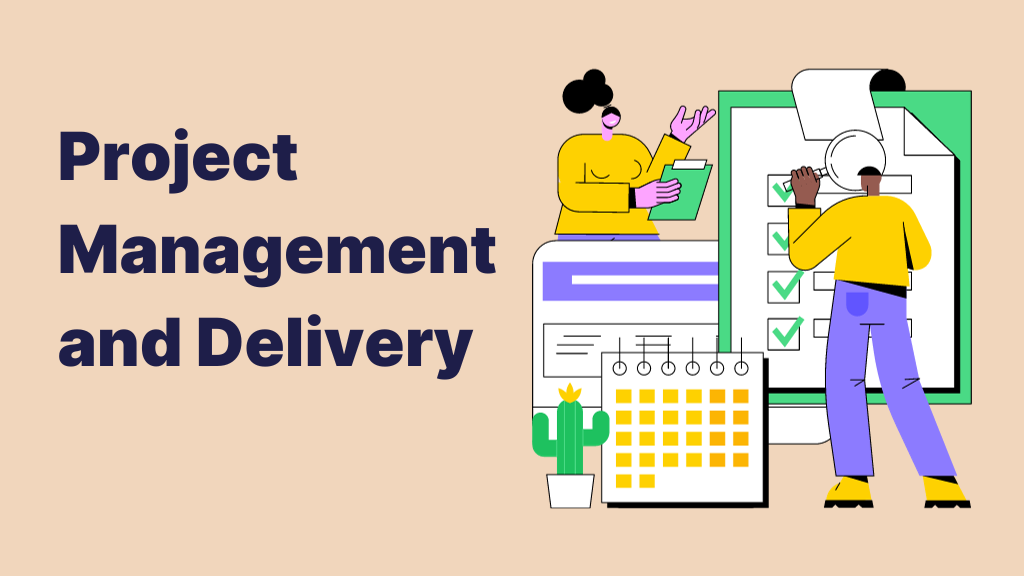 Evaluate their track record in meeting deadlines and delivering projects on time by requesting case studies or client references. This insight will help you understand their adaptability and ability to handle unexpected challenges during the project. Additionally, consider their capacity to manage risks effectively, as unforeseen obstacles can arise in digital transformation projects.
Client-Centric Approach
When choosing a digital transformation company, it's paramount to prioritize a client-centric approach. Seek out companies that demonstrate a genuine commitment to understanding your unique business goals and objectives. They should take the time to listen to your needs and tailor their solutions accordingly.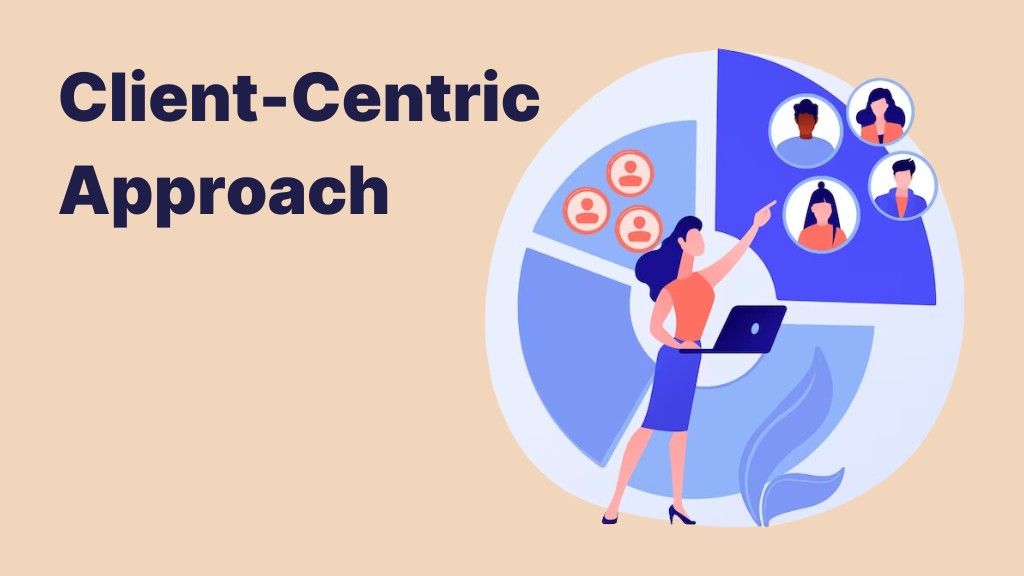 Assess their dedication to customer satisfaction by reviewing client testimonials, case studies, and online reviews. Pay attention to how they have addressed any concerns or feedback from previous clients, as this reflects their willingness to adapt and improve.
Cost and ROI
A client-centric approach should be a paramount criterion when selecting a digital transformation company. It essentially means that the company places its business goals and objectives at the forefront of its service. Such a company takes the time to thoroughly understand your unique needs, challenges, and aspirations. They don't offer one-size-fits-all solutions but rather tailor their offerings to align perfectly with your specific requirements.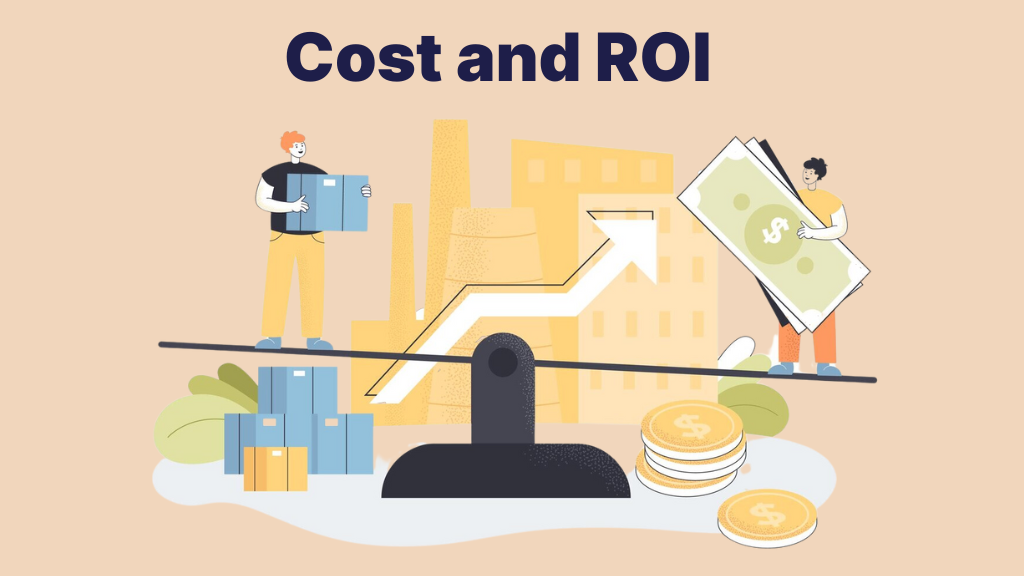 To evaluate their commitment to client satisfaction, it's advisable to delve into their track record. Look for client testimonials, case studies, and online reviews to gauge the experiences of their previous clients. Pay particular attention to how the company has handled any concerns or feedback from these clients. A company that is truly client-centric not only listens but also takes proactive steps to address and resolve any issues that may arise during a project.
Long-Term Partnership
When choosing a digital transformation company, it's essential to assess their inclination toward establishing a long-term partnership rather than a mere short-term engagement. A company that is committed to a long-term relationship is more likely to prioritize your success and invest in your business's continuous growth.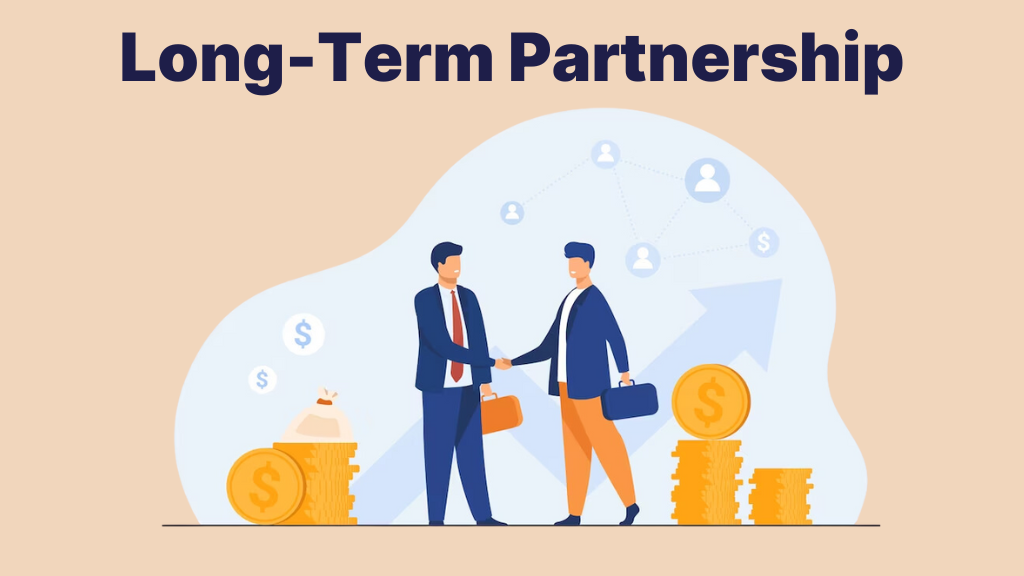 One key aspect to look for is their offering of ongoing support and updates post-implementation. Digital transformation is not a one-time event but an ongoing process. A company that provides continuous support demonstrates its commitment to your sustained success. They should be willing to assist you in adapting to evolving technologies, addressing new challenges, and making enhancements as your business grows and changes.
Conclusion
The collaboration with top digital transformation companies emerges as a critical strategy for organizations striving to thrive in the rapidly changing digital landscape. The list of leading companies, ranging from industry giants like Google and IBM to specialized agencies such as Magenest JSC, Intellectsoft LLC, and ScienceSoft, underscores the diverse expertise available.
While numerous benefits await, including improved efficiency and enhanced customer experiences, it's crucial to address challenges like resistance to change and cybersecurity risks. Selecting the ideal partner hinges on assessing criteria such as expertise, reputation, customization, and a client-centric approach, allowing organizations to embark on a successful digital transformation journey that ensures competitiveness, agility, and future readiness.