Are you looking for some reliable Shopify development companies in Singapore? As the popularity of eCommerce continues to rise, it is becoming increasingly important for business owners to develop and maintain an online presence that meets their specific needs. Fortunately, one of the most comprehensive and cost-effective solutions out there is Shopify. It is an all-in-one platform that makes building beautiful eCommerce websites possible with ease.
To maximize your success, however, it's a good idea to find professional assistance from experienced developers in this particular system. In this post, we will go over some of the top Shopify development companies in Singapore. Then, you will know where to turn when your own project launches.
Sunrise Integration
Sunrise Integration creates top-notch bespoke software applications and workflow solutions so your company can concentrate on what's important. They specialize in assisting Fortune 500 firms and start-up businesses to complete their web and mobile app development projects. You have an advantage over your rivals thanks to their tried-and-true approach and multi-platform expertise.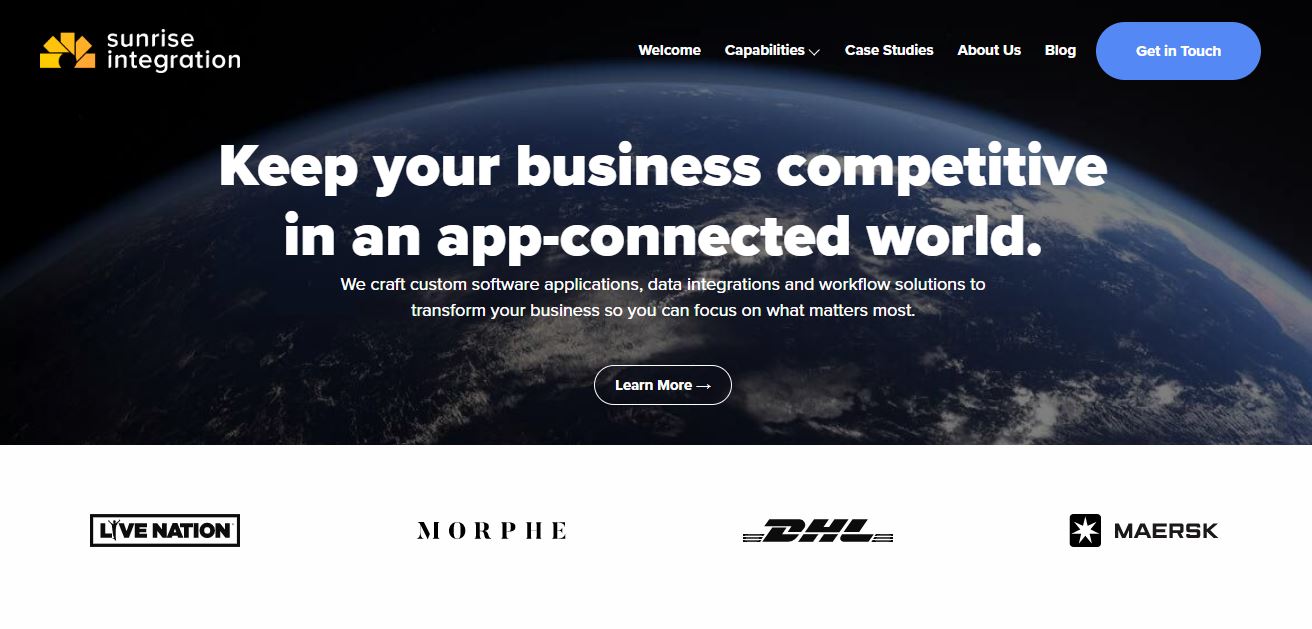 Sunrise Integration has been creating completely tailored corporate software solutions for over 20 years. They have a strong focus on eCommerce, logistics, SaaS software, mobile apps, and more.
They have experience with several platforms, including Shopify, Bigcommerce, Magento, WordPress, Shogun, Amazon, eBay, and more. And the company is supporting retail, healthcare, financial, logistics, fashion, and other industries.
Day Shift Digital
Day Shift Digital is a specialized group of Toronto-based Shopify eCommerce specialists. Their workforce is distributed across Canada, and they also serve various clients in Singapore and other foreign countries.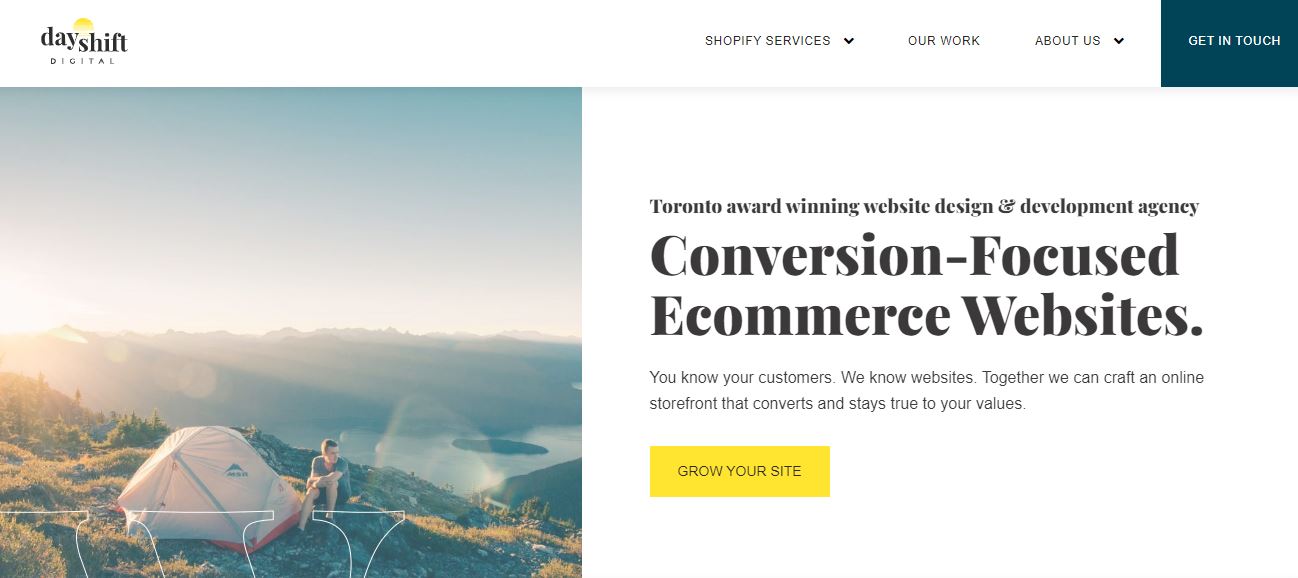 Their primary goal is to overcome digital difficulties. They'll collaborate with you and your team to develop a distinctive, user-friendly, and simple-to-update website.
Their goal is to build exceptional, effective, and user-friendly websites that meet the demands of customers and provide results. They appreciate developing close relationships with their clients and working together to meet each one's specific demands when completing projects.
Additionally, they design your website in a thorough, iterative manner, making sure that your objectives are satisfied along the way.
Magenest
Magenest is one of the top Shopify development companies in Singapore so far. We understand the needs of merchants and provide professional, tailor-made Shopify services to help them maximize their potential. Magenest offers professional, tailor-made Shopify services, including store design, maintenance, analysis, and optimization, to help store owners maximize their potential and achieve their business goals.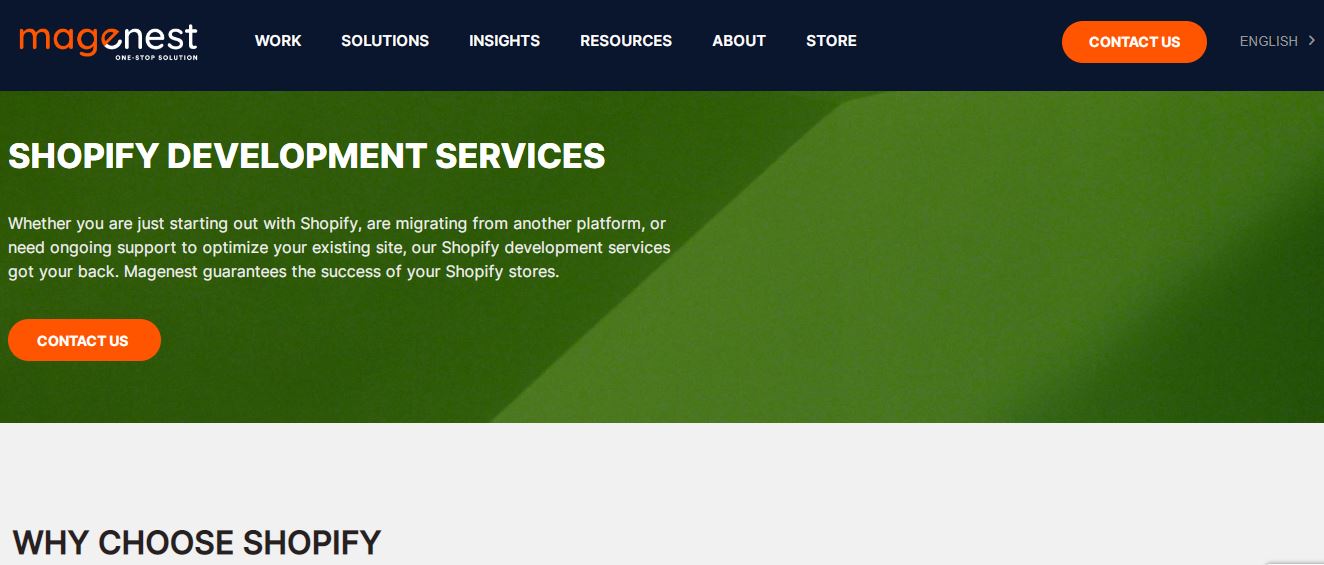 Magenest comes with a wide range of industry expertise and years of experience in enterprise software solution building. Therefore, we have provided customized solutions to clients ranging from start-ups to established enterprises, delivering quality results that result in increased revenue and improved user experience.
Magenest can innovate and deliver customized solutions, helping clients gain a competitive advantage. Moreover, the company can make the workflow easier, faster, and more efficient overall. And we are specialists that can translate your aims and ideas into websites that convert by comprehending both the technical and business requirements of your website.
Professional Soft-Tech
Professional Soft-Tech is a web and mobile app development company that offers complete solutions to various businesses throughout the world.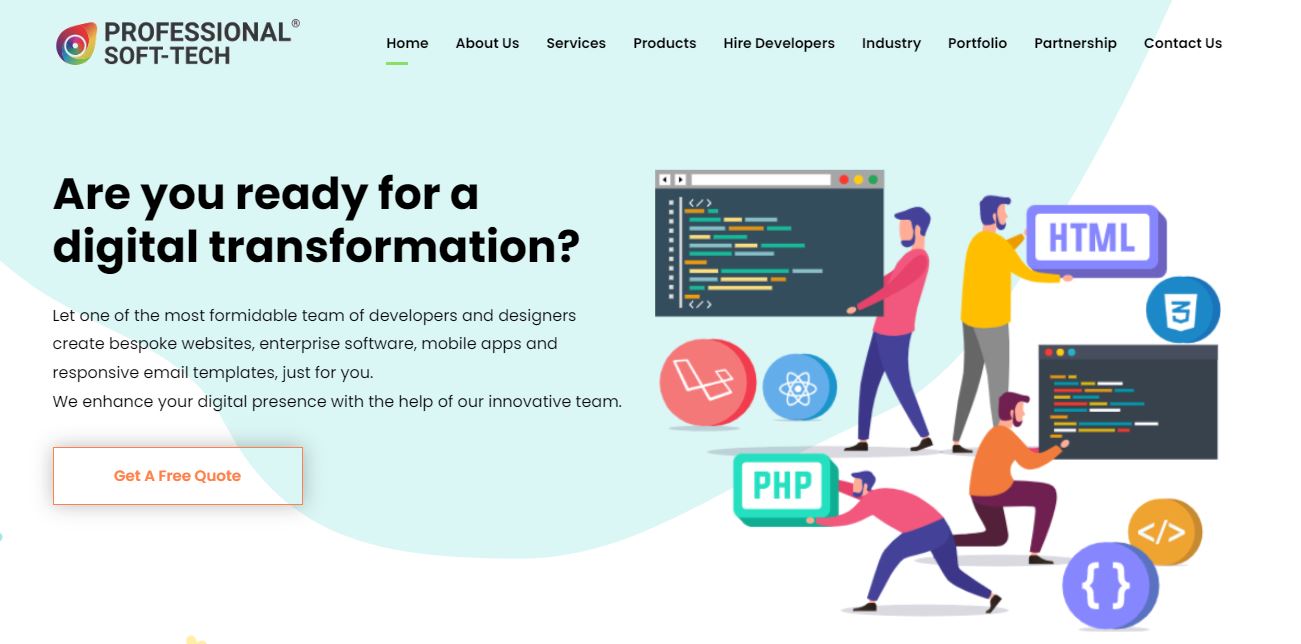 Over the course of ten years, they have successfully created and deployed highly scalable, reliable, and transaction-heavy online platforms and mobile applications to start-ups and large corporations.
Principal Services Offered by Professional Soft-Tech:
– Android and iOS device mobile application development
– The development of web applications, notably those employing Laravel and React.js
– eCommerce Solutions with Magento and Shopify
– React Native and Google Flutter are used in the development of cross-platform mobile apps.
– Business Level Solutions
Professional Soft-Tech consistently creates prototypes of various ideas while also developing fresh concepts. They constantly think about new ideas, innovate, and learn. They take great satisfaction in being a consultative partner who assists customers in achieving their specific business objectives efficiently. And their success directly reflects that of their clients.
Icreon
Icreon is a leading digital transformation and customer experience firm where engineering at scale and human-centered innovation in experience design collide. The company has earned the reputation of the top Fortune 500 corporations, non-profit organizations, and associations throughout the world for more than 20 years by providing end-to-end digital transformation services and developing phenomenal websites, software, and digital experiences.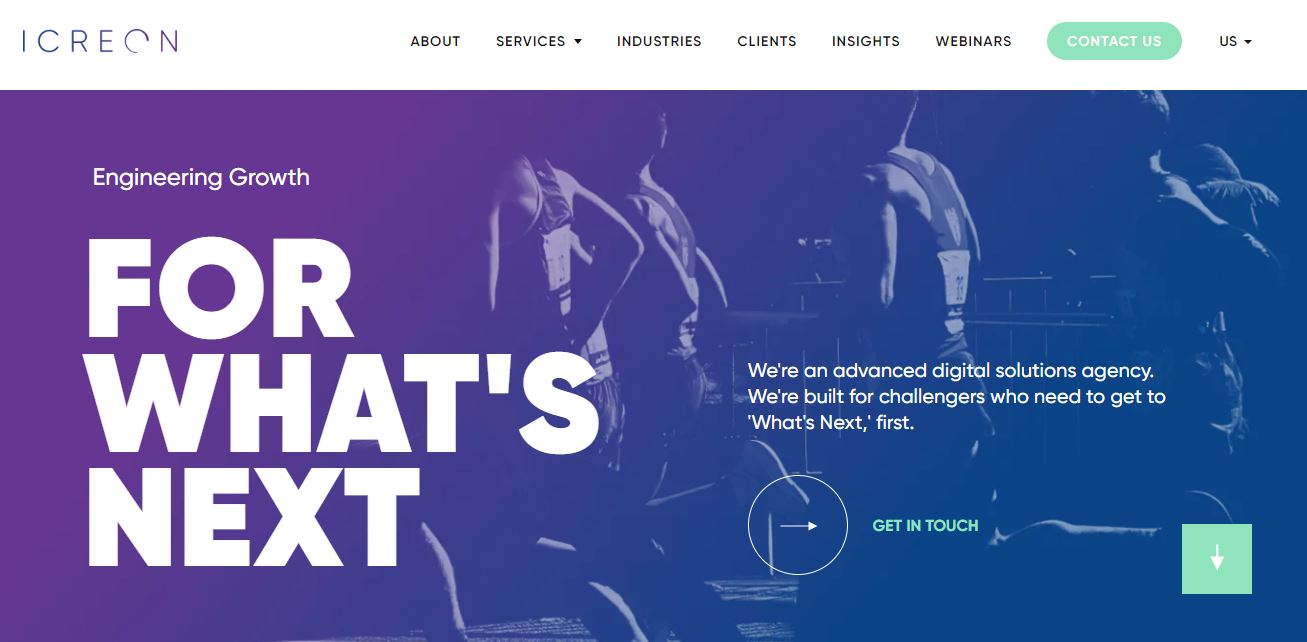 Icreon's consulting, engineering, and design teams offer the expertise and strategic direction needed to quickly bring solutions to market. In the meantime, they deliver both the immediate and long-term value required to gain a competitive advantage.
They regularly provide meaningful digital experiences that millions of users like by combining knowledge gained from a huge number of big-scale projects, behavioral research, and user experience with a degree of creativity that only comes from years of expertise.
Codedesign
A top-tier, leading digital firm, Codedesign is dedicated to growth, additional revenue, and boosting the creation of sales-qualified leads.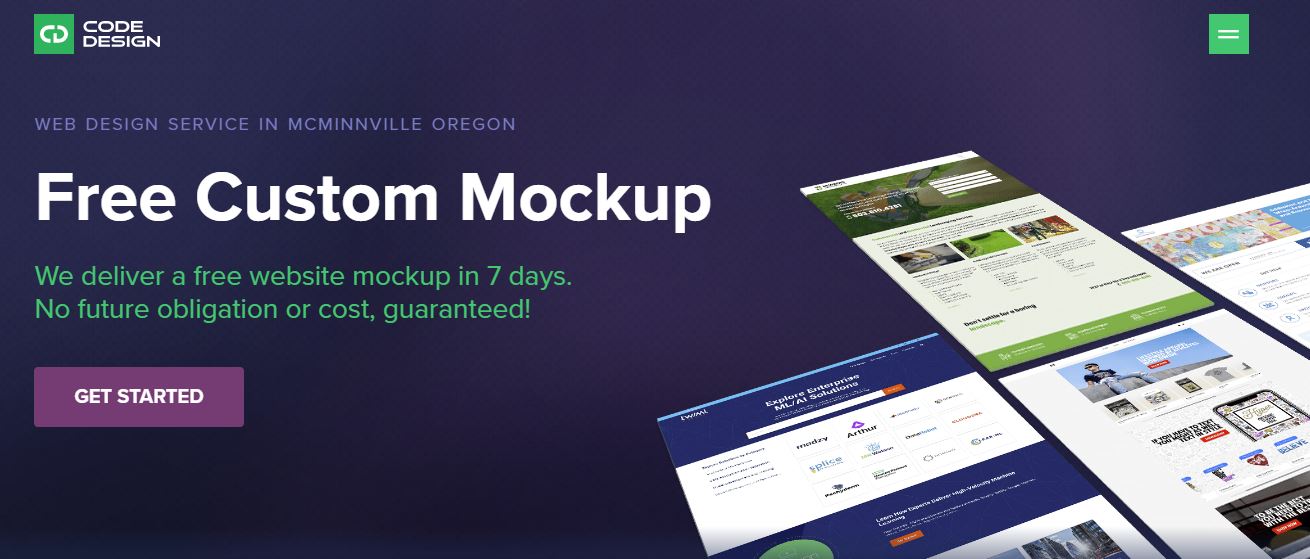 They identify as experts in digital problem-solving. They are a collection of talented individuals with different educational, professional, and cultural backgrounds.
Every team member, from Web Development to Performance Marketing, is an expert in their field. Codedesign, however, is more than the mere sum of its elements. They think that collaboration inside the company and with clients is essential for success.
Like strategic tech collaborations with Google, Meta, Amazon, Hubspot, Salesforce, or Microsoft, they specialize in creating powerful digital experiences. To ensure success and a proactive approach to every project, they assign a team of leading industry specialists to it.
QDS Asia
QDS Asia is an offshore development company with a presence in South East Asia that was founded to fill the gap between high-growth startups and businesses in need of trustworthy and reasonably priced Shopify developer Singapore and SEA's highly competent IT manpower.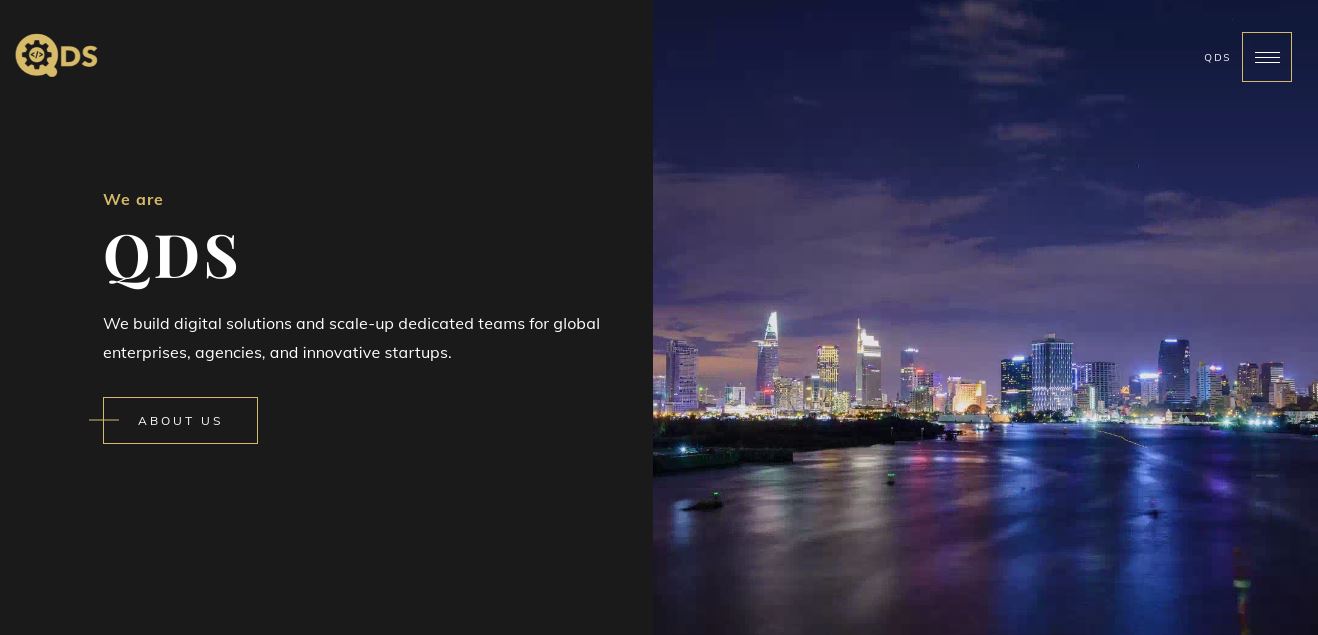 They specialize in creating cross-platform mobile apps and high-performance online applications. They may assist customers in full product development or easily add engineers to their existing in-house team, depending on their needs. Companies may swiftly develop their next digital product with their assistance or set up an offshore workforce.
They provide services for staff augmentation, staffing for mobile devices, and other things. Multinational corporations, digital agencies, and cutting-edge startups also develop solutions and grow up specialized teams.
Stridec Worldwide Pte Ltd
Stridec is a digital marketing firm with the goal of assisting eCommerce and growth firms in being found online. They specialize in SEO tactics and solutions for these businesses. They assist you in increasing traffic, sales, and income using their unique "Awesome in B.E.D." structure so that you can keep up with the competition and rule your market.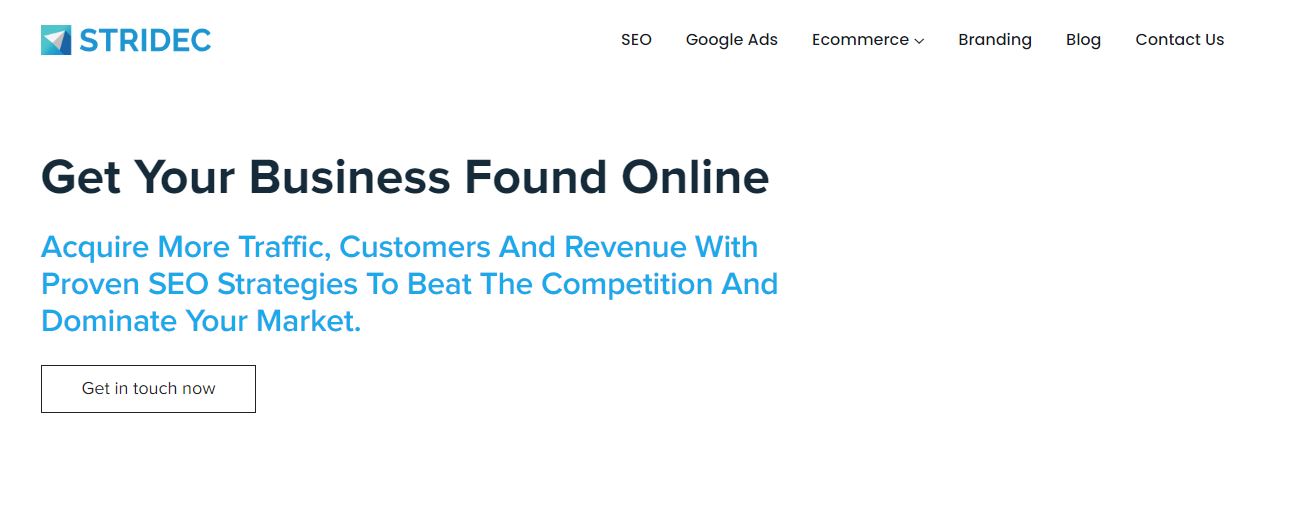 Additionally, they put a lot of effort into creating long-term, strategic web assets that will provide your company with long-term Return on Investment (ROI).
Webpuppies
One of the first digital businesses in Singapore, Webpuppies has had a strong presence in the sector of digital services for more than 20 years. The best thing about them is that they have accumulated a wealth of expertise working with government organizations, numerous SMEs, and well-known global companies in this area. The reputation of Webpuppies extends beyond Singapore to 21 nations on 4 continents.
They strategically plan each of their actions by utilizing their experiences. They put forth a lot of effort to achieve their client's goals in every manner to become a comprehensive digital marketing firm.
Ranosys
Ranosys, a Singapore-based CMMI Level 3 Global Digital Consulting Company, provides solutions not only for the Singapore market but also for the UK, US, Middle East, and the APAC region. It serves a variety of digital and IT demands.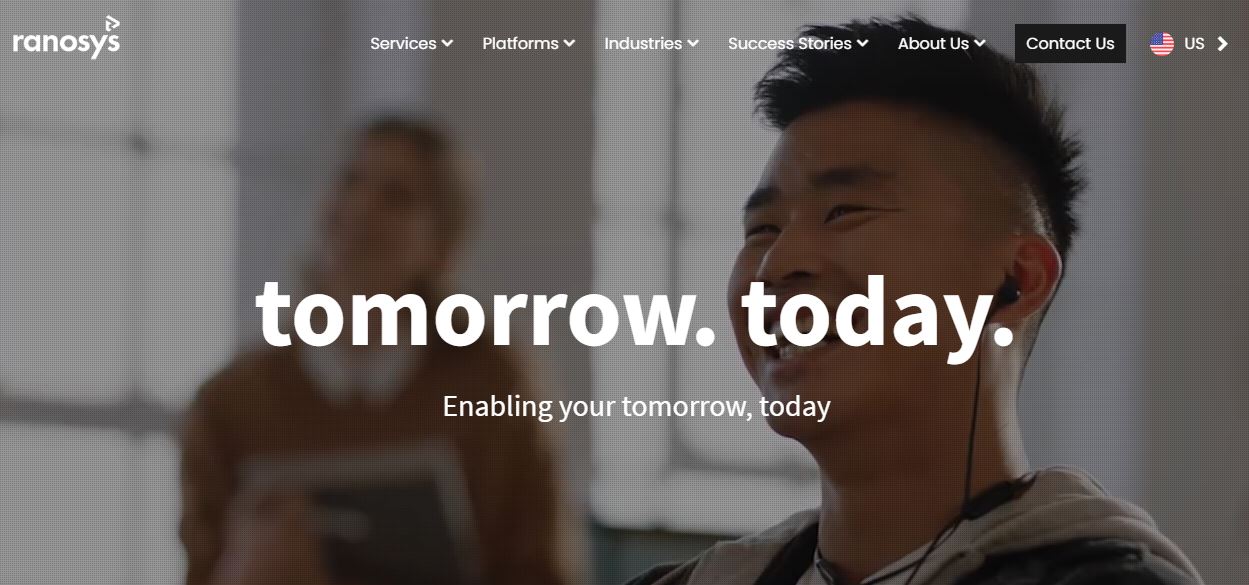 You can simply get everything you need for your eCommerce business at Ranosys thanks to their extensive range of services for the sector. Large businesses find them appealing since they have worked with a number of Fortune 500 firms, including The Body Shop, Dior, NUS, Charles & Keith, and even the Ministry of Education-Singapore.
eFusion Technology
eFusion Technology is regarded as one of the leading Shopify development companies in Singapore. They have a history of providing web design, website development, content management, email marketing tools, and other services in line with market demands for more than ten years.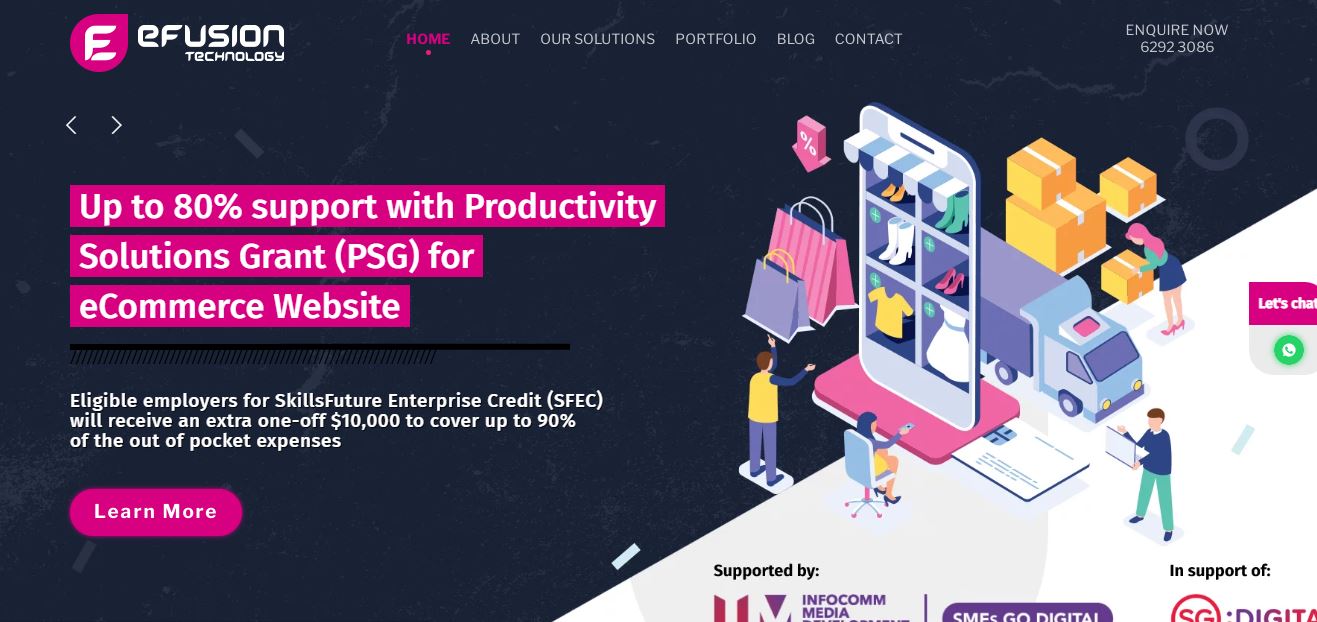 A creative and driven staff is constantly eager for challenges and likes to give their all to provide excellent results for its clients. You should use eFusion if you have an ambitious plan for your website. Even if you are new to the sector, their in-depth knowledge of digital commerce will undoubtedly be helpful to you.
SMMILE
Leading Singaporean marketing firm SMMILE is renowned for its originality. They concentrate on assisting companies that want their brand to grow creatively. This company's ability to comprehend the demands of its clients and provide the best level of customer service is one of its main competitive advantages.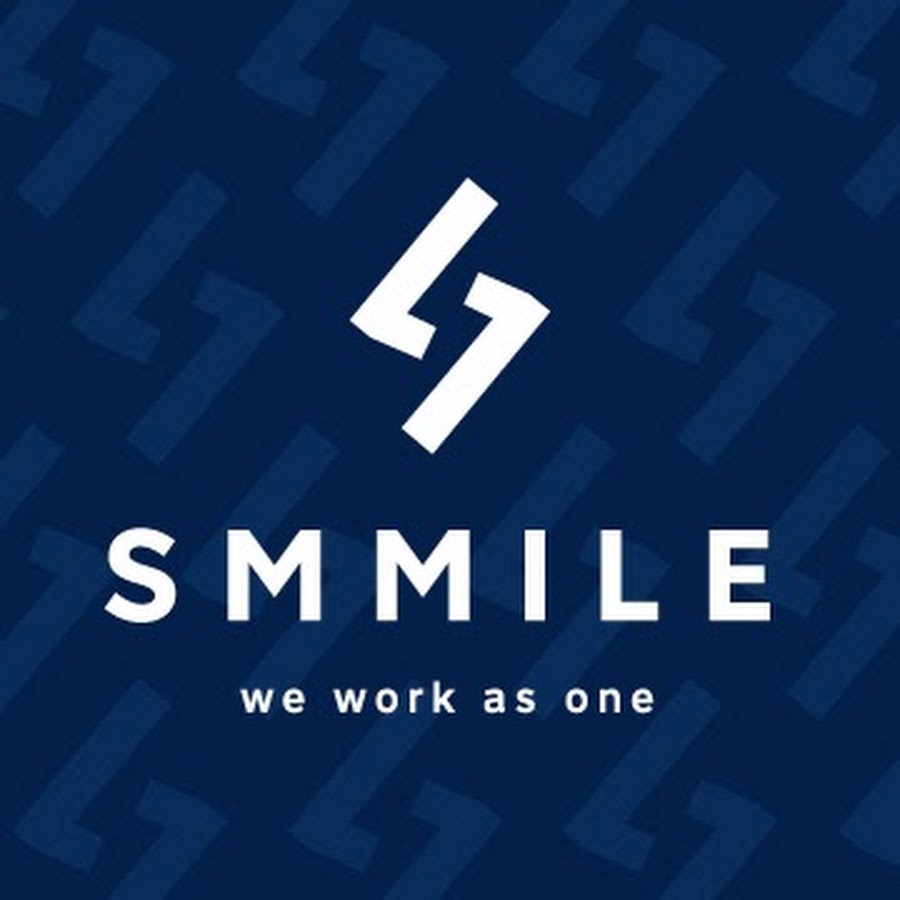 With their years of expertise in innovative marketing, their major goal is to satisfy the clients. They may assist their simple to sophisticated marketing demands with design and digital solutions.
Summing up for Shopify development companies in Singapore
It is undeniable that Singapore has some of the best Shopify development companies in the world. With a keen eye for detail and a strong understanding of modern design trends, these powerful businesses are well-equipped to propel you and your brand into success. Whether you're looking for Shopify Plus experts or simply aiming to reach higher eCommerce goals, this list of top Shopify development companies in Singapore can be an invaluable assistance.
Each company on this list offers a variety of services tailored specifically to fit your needs – from helping develop your website's functionality and user experience, to marketing strategies and more. If you're ready to take your business to the next level with Shopify, these companies will be there to help make it happen. So, don't wait any longer; explore what each company has to offer, and contact us today – you won't be disappointed!