UPLIFT BANGKOK #1 The New Way of Growth: Customer Centricity, organized by Magenest, Insider, and AWS in AWS Office on September 21, 2023, was an exhilarating experience, shedding light on the pivotal role of customer centricity in business growth. The event served as a converging point for CEOs, digital innovators, marketing specialists, and leaders from some of the most renowned brands, and saw a fusion of ideas, learning, and networking, providing attendees with transformative insights into adopting a customer-centric focus.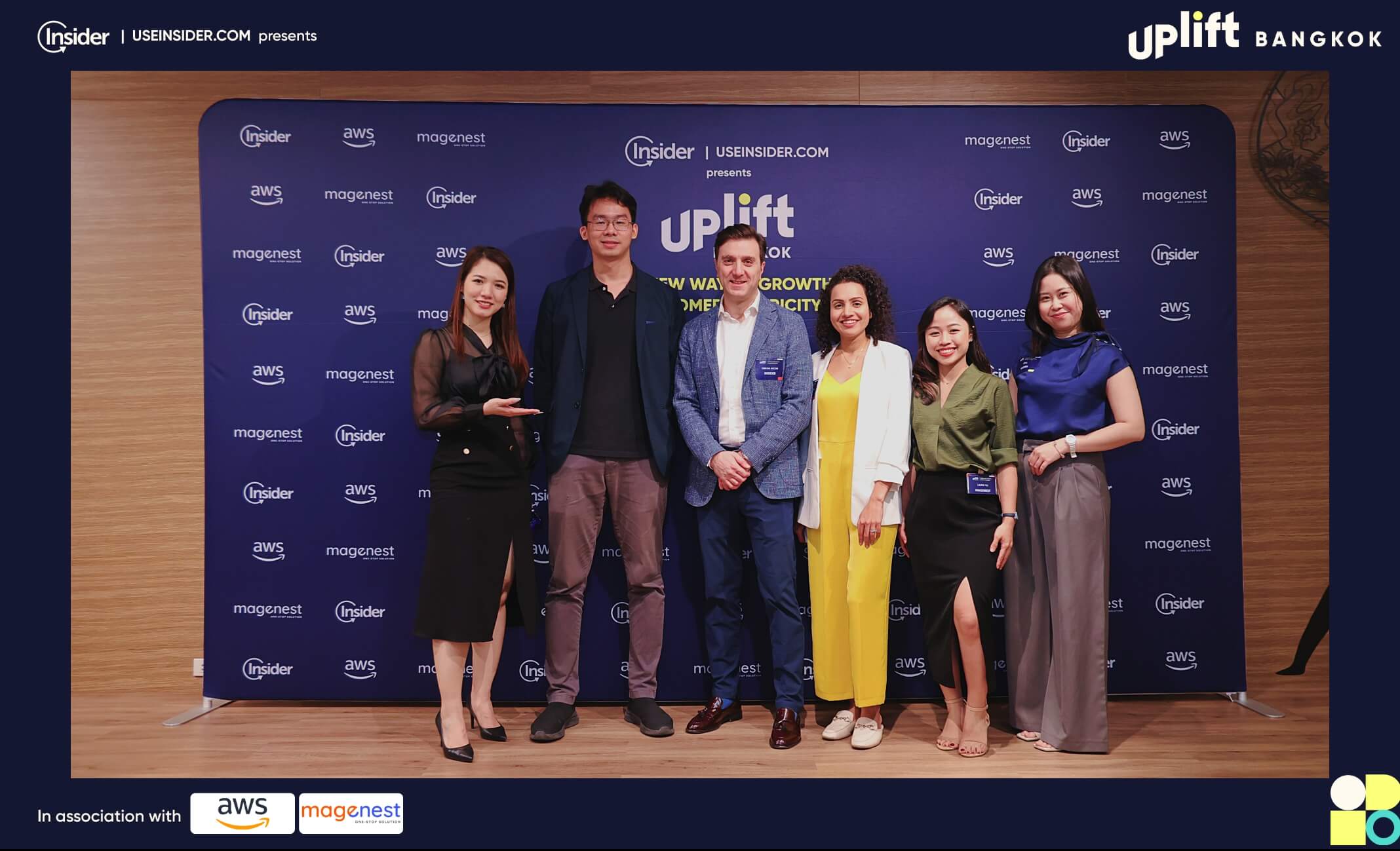 UPLIFT Thailand 2023 underscored the limitations of conventional Marketing Automation, revealing how Customer Journey now extends beyond marketing to encompass various departments, online and offline platforms, and customer service initiatives, leading us to discover a New Way of Customer Experience powered by the CDxP.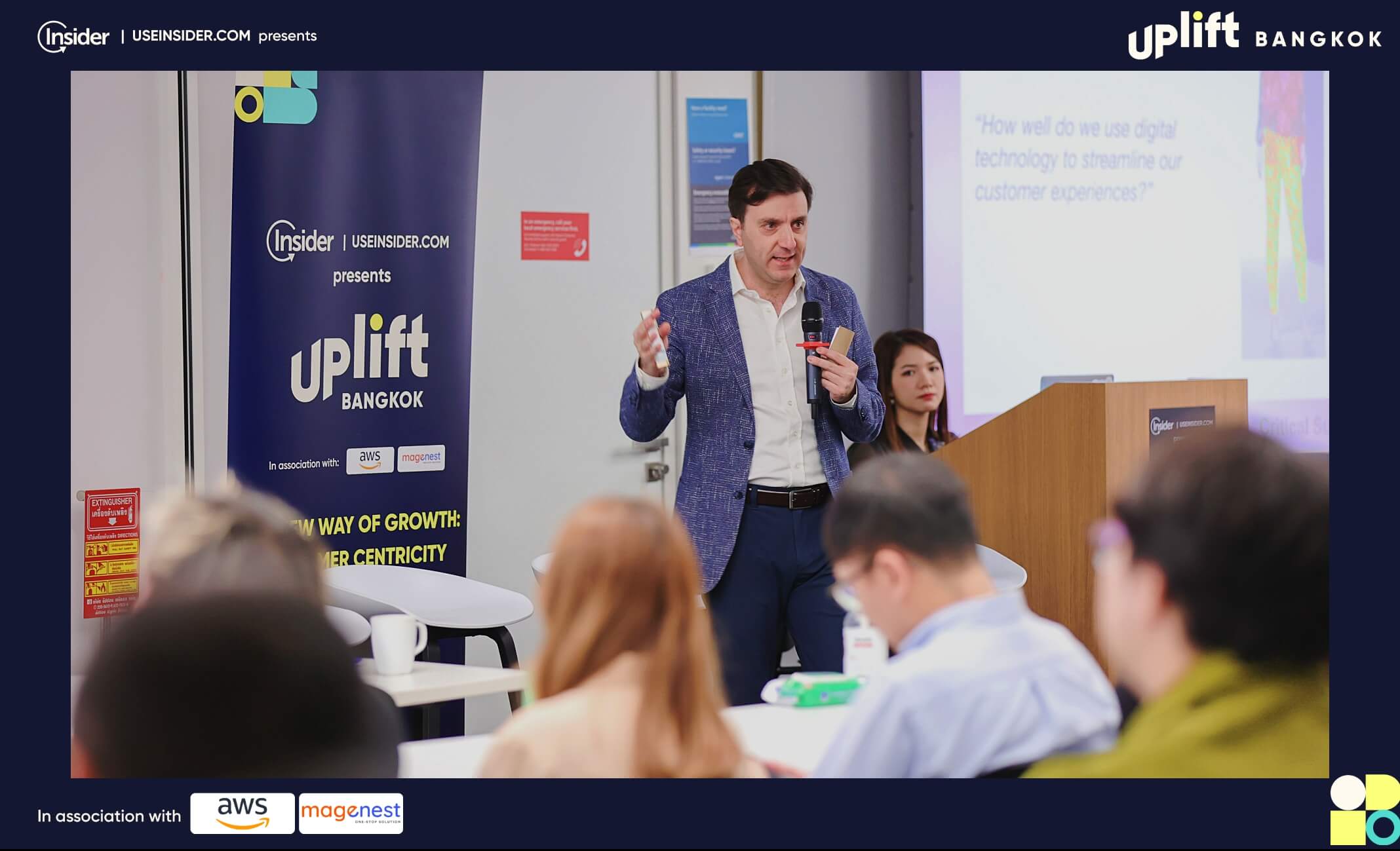 Attendees had the unique opportunity to gain insights from industry experts, experience hands-on events, and network with fellow professionals passionate about digital transformation and customer-centric innovation, all aimed at reshaping business strategies to be more in sync with customer needs, preferences, and expectations in the modern era.
Key Highlights
Unified Real-time Data with CDxP
CDxP stands out by amalgamating real-time data from varied sources including web, app, POS, CRM, ERP, loyalty programs, and call centers, providing an integral view of customer interactions.
Scalability
CDxP's scalability is pivotal, with the capability to manage billions of data points and hundreds of millions of profiles, making it indispensable for businesses looking to harness data efficiently.
Driving Offline to Online Journeys
CDxP is instrumental in navigating offline to online customer journeys post-sales and enhancing Sales/Marketing efficiency through refined lead-scoring mechanisms.
Importance of Product Analytics
Product analytics emerged as a crucial component for creating value-driven digital experiences, aiding in driving conversions, securing customer loyalty, and elevating revenue streams.
Tailored User Experiences
Enhanced user loyalty and engagement are achievable by delivering personalized, data-driven experiences, bridging the online and offline data gaps.
Strategic Tech Investments
Investing in CDPs, CDxPs, and digital analytics is deemed crucial for attaining success in digital retail.
Sustainable Partnerships
Creating sustainable partnerships was highlighted as a competitive advantage, enabling organizations to gain an edge in the marketplace.
Focus on Customer Retention
A primary takeaway was the emphasis on prioritizing customer retention and value enhancement as pillars for sustainable growth.
Balancing Transformation and Daily Goals
Balancing long-term transformative goals with daily KPIs is crucial, and achievable through clear prioritization and fostering cross-functional collaboration.
Closing Thoughts
UPLIFT BANGKOK #1 was a melting pot of innovative ideas and revelations, revealing the inefficiencies of the dated Marketing Automation and spotlighting the expansive realm of Customer Journey.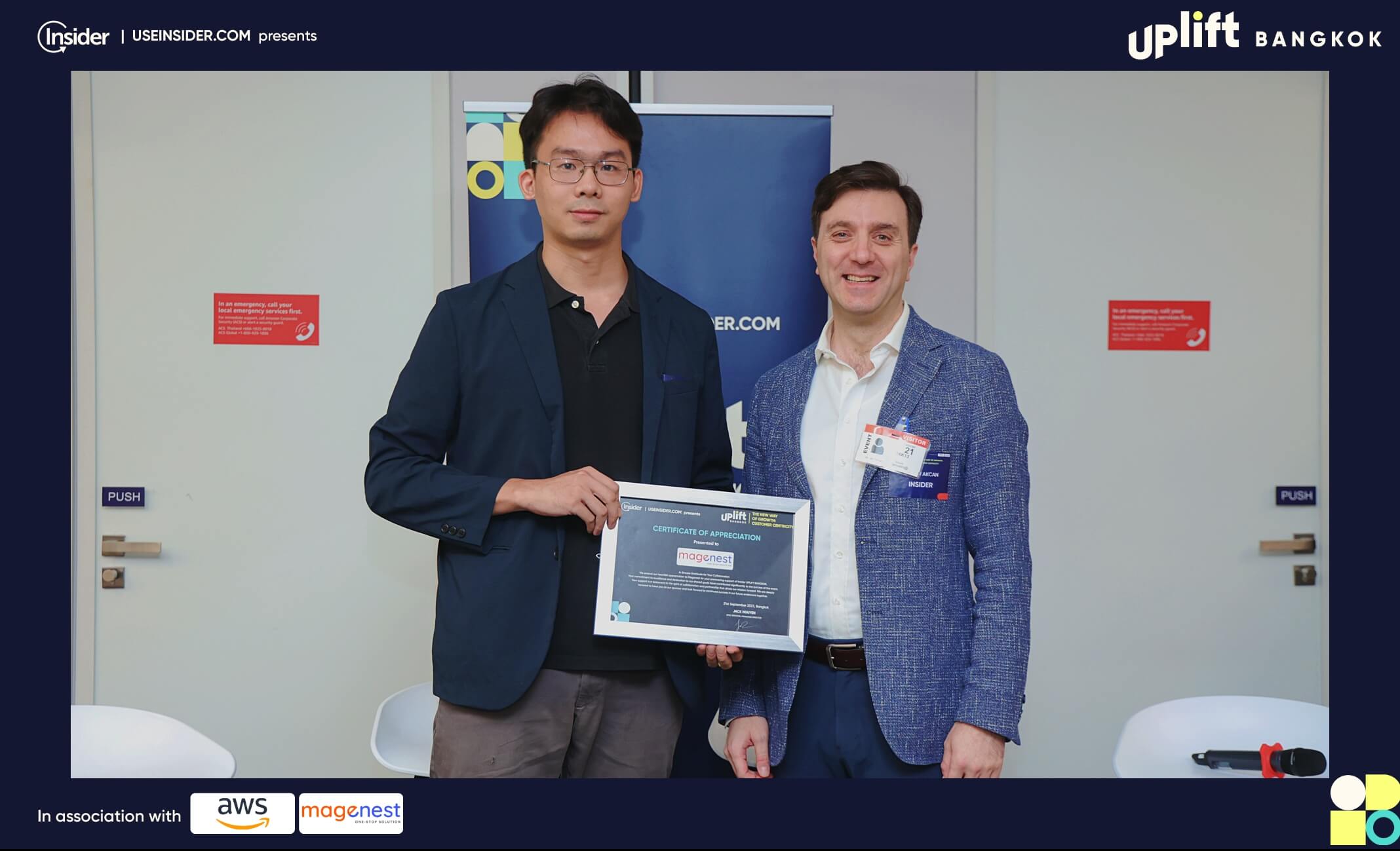 Magenest profoundly values the opportunity to have been a collaborator, alongside Insider and AWS, in presenting the transformative event, UPLIFT Thailand 2023. This event paved the way for organizations to explore pioneering growth strategies centered around Customer Centricity and to appreciate the significance of unified customer data, scalability, product analytics, and sustainable partnerships in crafting enhanced value-driven customer experiences. The insights garnered at this event are imperative for companies aiming to excel in today's competitive digital landscape and to orchestrate harmonious and meaningful customer journeys.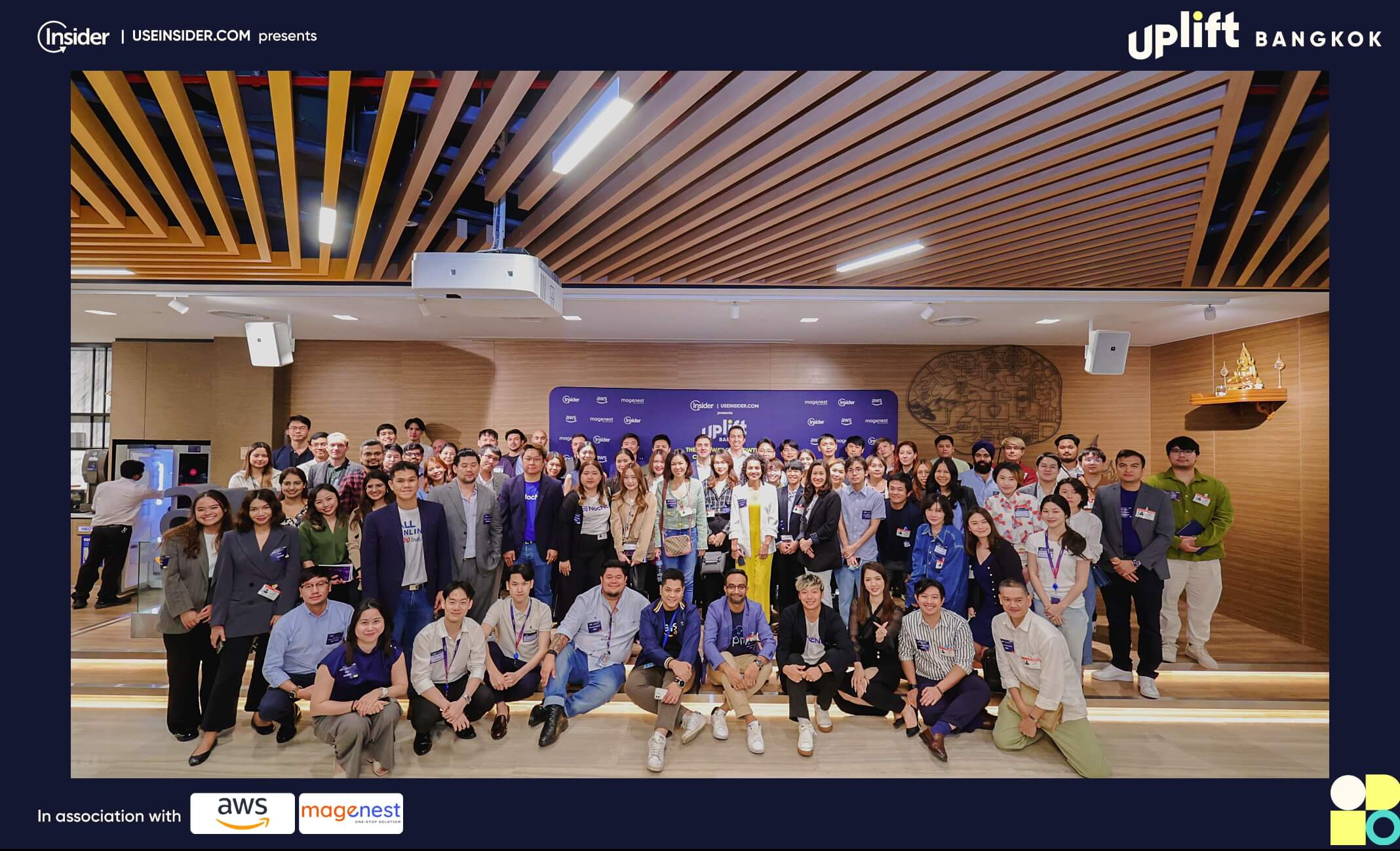 We look forward to witnessing the ripple effects of the learning and inspiration acquired at UPLIFT Thailand 2023, as businesses recalibrate their strategies to place customers at the center.