Today, we proudly announce that Magenest has joined HubSpot's Solutions Partner Program to further strengthen our core value. HubSpot, a leading CRM platform for scaling companies, works hand-in-hand with partner experts to grow their businesses through inbound software, services, and support. By becoming a HubSpot solutions partner, we are ready to provide the best solutions for our clients. 
The Solutions Partner Program of HubSpot is an ecosystem of experts that offer marketing, sales, customer service, web design, CRM, and IT services. It's a global community that believes putting customers first is the key to growth, and enables its members to offer a wide breadth of more sophisticated solutions across the entire customer experience.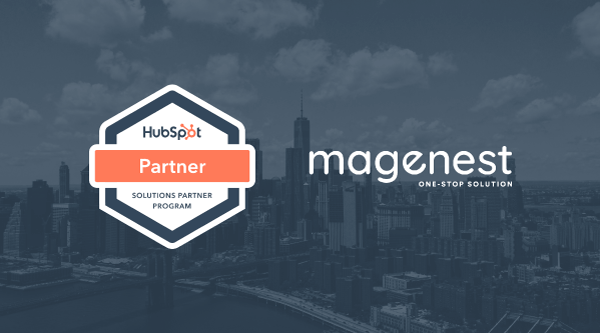 At Magenest, one mission has always been with us since the beginning: to accompany businesses on their digital success journey by providing a one-stop solution for smooth and efficient digital transformation. Over the past years, we have become the implementation partner of world-leading technology platforms such as Adobe Commerce, Odoo, and Amazon Web Services so that we can provide world-class quality services for the client. As the requirement of our clients has grown ever bigger for a trusted CRM & Marketing Automation solution, tight collaboration with HubSpot is vital to us.
As a HubSpot solutions partner, Magenest now can confidently provide elite CRM & Marketing Automation solutions for clients – the last missing technology in our one-stop solution package. Not just a standalone CRM platform, HubSpot consists of every powerful solution businesses need to deliver a delightful customer experience – marketing and sales automation, customer service, operation, and content management. This makes the whole system a comprehensive tool for any kind of business to organically boost up their revenue and grow bigger and stronger. Above all that, the licensing fee for HubSpot is really reasonable, with up to 3 adjustable tiers for businesses to choose from. 
Moreover, before a business can fully utilize a CRM system, there are many implementation tasks it needs to finish, and many checklists to cross off. Understanding this pain point from clients, Magenest can provide a wide range of services than just a well-functioning CRM system, namely: 
Consult sales and marketing strategy through HubSpot solutions
Consult, design and set up sales pipeline, lead generation, marketing automation and campaign
Training programs to use HubSpot
Run and report marketing campaigns
Design and set up campaign landing pages
Third-party system integration
Consult and customize features
and more on demand.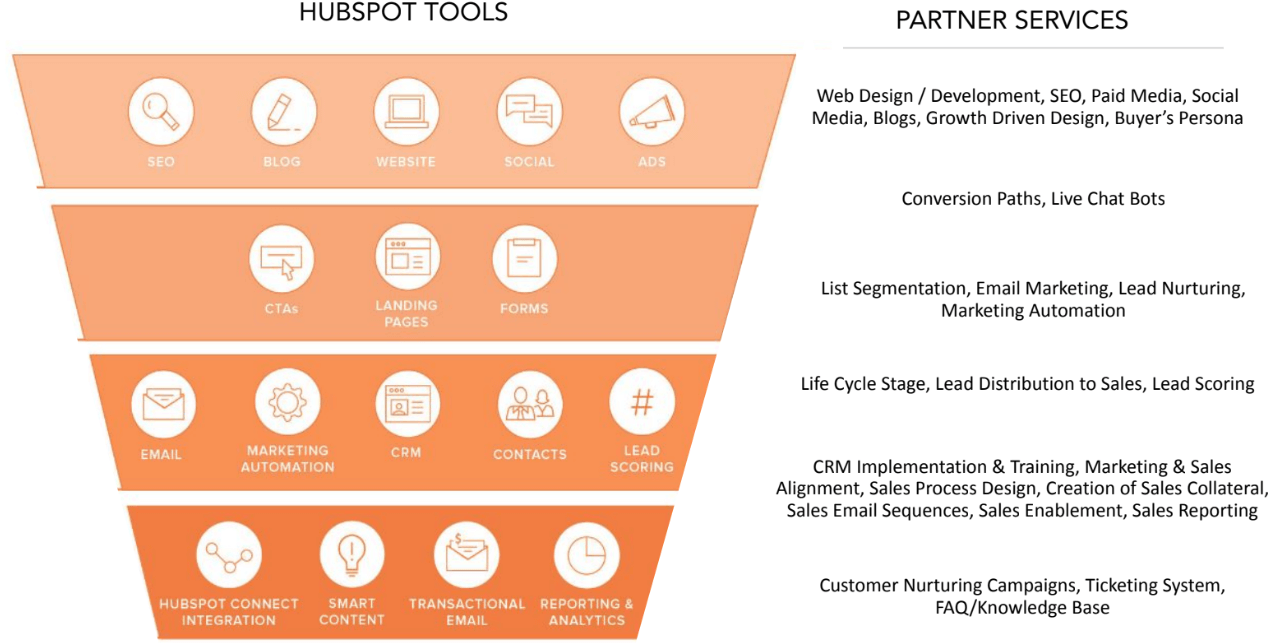 Talking about this new partnership, Mr. Joel Pham – CEO of Magenest – comments: "We are extremely excited about this partnership, and HubSpot's technology can provide us with so many missing pieces in our big one-stop solution package. With such strong digital solutions like HubSpot at hand, we believe we can pace up the digital success for any business with high efficiency." 
To get a consultation on how HubSpot can serve your business' needs, talk to our expert now! We from Magenest are always looking forward to bringing the best services to you.