Is your current platform costing you too much for maintenance? Or are you looking for a better platform with more advanced and reliable features to scale up your business? Whatever the question, if you are considering making the move to Magento 2, then you are in the right place. In this article, we will tell you the reasons why you should migrate to Magento 2 and provide a clear road map to a successful migration.
The benefits of migrating to Magento 2?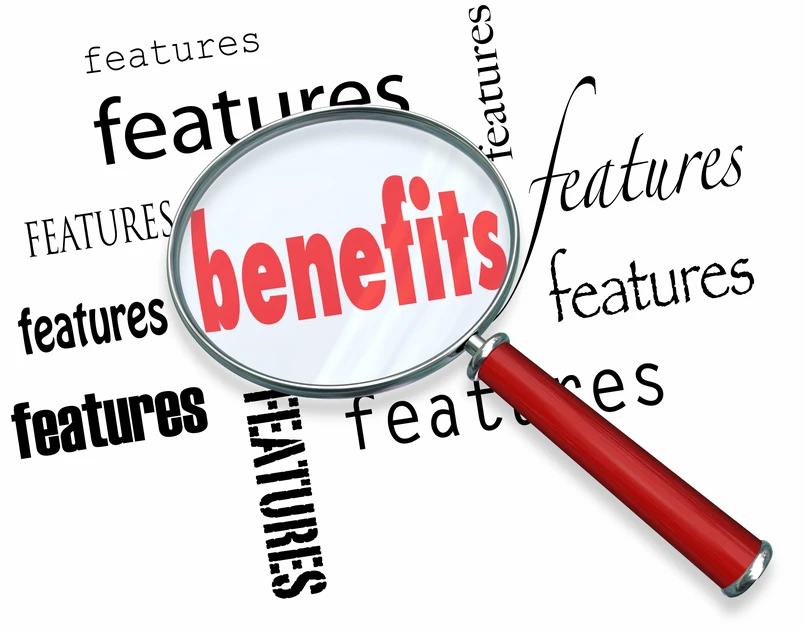 "Should I migrate to Magento 2 or go for another platform?" is one of the most frequently asked questions by retailers when it comes to choosing an eCommerce platform to transfer to among tons of choice these days. If you are also having the same wonder, below is the list of Magento 2 benefits explaining why Magento 2 is worth migrating to.
Easy-to-reach-out community
Gaining popularity as one of the most widely-used Open-source e-commerce platforms nowadays, specifically being trusted by more than 360,000 users worldwide, Magento can provide you with an opportunity to network with other Magento users and ask for help at any time.
The answers to the most common questions from the platform users can be found in the Magento Community forum. It is also the place where you can hire qualified specialists to make custom-made extensions for your site if needed.

Rich and out-of-the-box feature set
The most compelling reason why to migrate to Magento 2 perhaps lies in the multiple features "baked in" Magento 2. Below are some noteworthy ones:
Promotion and Pricing. In Magento 2, retailers can set promotional pricing for customer segments or products, create coupons for specific customer segments, time periods, or product categories. The platform also allows sending automated reminders to customers with abandoned carts or wishlists.
Site and Content Management. This enables users to control the admin panel comprehensively and effectively as they can customize and save different admin panel views for better managing daily tasks and set role-based access control to administrative features.
Advanced SEO. With SEO features like automatically generated Google sitemap, friendly URLS, product page optimization, etc. Magento 2 offers sufficient powerful SEO tools for online store owners to improve their sites' ranking.
Checkout. This feature helps enhance customer experience significantly. Things like estimated shipping fee and tax appear right in the checkout step, which gives online purchasers super convenience when shopping products on your site.
Application Architecture and Security. To earn customer trust, ensuring customer data security is a must. With strong data encryption based on AES-256 and hashing based on SHA-26, Magento can guarantee your customer information is always secure. In terms of application architecture, Magento 2 allows users to quickly create an Apple iOS 8+ using Magento 2.0 APIs with a leverage sample code.
Mobile Responsiveness: While Magento 1 fails to ensure mobile responsiveness, Magento 2, using the advanced "mobile-first" approach, enables its UI to get adjusted to any screens and themes to be applicable to any sizes and resolutions. Migrating to a single responsive site can help merchants to reduce cost, time, and effort spent on maintaining different themes for different sites and different devices. Additionally, it can significantly improve their site ranking in the search engines as Google prioritizes mobile sites.
Third-party Integrations
Besides the built-in features, Magento 2 comes out-of-the-box with the Magento web APIs framework, enabling store owners to connect their eCommerce site with other tools to optimize payment methods, marketing capabilities, and merchandising. The platform currently supports Accounting, Enterprise Resource Planning (ERP), Customer Relationship Management (CRM), Product Information Management (PIM), and Marketing Automation Systems.
>> Read more: Top 10 Magento 2 development agencies around the world
How to migrate to Magento 2: The ultimate guide
Now that we've resolved the question of why migrate to Magento 2, here comes a harder question, how to migrate to Magento 2 smoothly? Let us guide you through this part, beginning with creating a migration plan.
Make a migration plan
To migrate without a hitch, the first thing your technology team needs to do is sitting down and drawing up a migration plan as detailed as possible. Below, we suggest some key areas a migration plan should cover:
Data: The data in your future Magento 2 online store should include customer and merchant data, product details, orders, and other data of the existing site.
Extensions: Your team needs to question whether migrating the existing extensions to the new platform is possible. If not, you can search for extensions for the Magento 2 platform that has the same functionality. You may also want to consider dropping out unnecessary existing extensions and embrace new ones that best fit the future store's needs.
Themes: Magento 2 platform allows replicating the current design of your existing online store. But if you choose to change the theme, there are multiple free and premium templates for you to pick from at the Magento marketplace.
Customization: At this step, your team should determine whether your business needs custom features or module development for Magento 2.
Take steps to migrate to Magento 2
Magento 2 migration process can be split up into 9 main steps:
Step 1: Preparation
Once your team has drawn up a migration plan as described above, it's necessary to set the milestones and timelines for every stage of the migrating process, making sure that everything will go in the proper direction as planned.
Step 2: Data Backup
Remember to grab a copy of the database. All sorts of things like product details, product categories, customer ID and passwords, orders, reviews, etc. should be backed up before you make any changes to your store.
Step 3: Design Customization
Coming to this step, there are 2 options to choose from, either replicating the design of your existing store on the new platform or creating/ buying a new design from the Magento 2 marketplace.
Step 4: Product Migration
At this stage, you'll transfer all the product data to the new platform. The data should include product names and descriptions, attributes, buttons, and checkboxes, or any other elements of a product page.
Step 5: Customer Data Migration
Coming next after product data is customer data switching. Now, it's time to move all customers' names, passwords, contact numbers, and shipping addresses to the new online store. Besides, we recommend transferring history data if it matters.
Step 6: Merchant Data Migration
This comes as the most important stage when all orders-related data such as products and customer data will be transferred to the new platform. Make sure your team will do it as carefully as possible.
Step 7: URLs Migration
URLs Migration is critical on the road to migration success. Your team should migrate the products and category URLs and save the old URLS in your new Magento store.
Step 8: Payment Gateways
Make sure that your team has copied all the API keys, secret keys, and API signatures before the new store is officially launched.
Step 9: Functionality Transfer
At this stage, your team may want to note down all the company requirements revolving around the features and functionalities of the new store. This would help your team to make an appropriate decision on whether to reproduce all the features of your old online store in the new Magento 2 Store or to hire Magento specialists for custom feature development.
And there you have it! A new online store on Magento 2 platform with all information about products, customers, payment gateways having successfully been incorporated in. You now can start trading and making profits again immediately.
"Should I make the Magento 2 migration by myself or hire Magento specialists?"
Following the guidelines we have provided above, you and your team can make the transfer by yourselves. However, to move an enormous amount of data to the new platform is a complicated and troublesome task, and while operating the migration, you may encounter errors that if not handled timely and properly, can cause significant disruptions. That's why we recommend hiring Magento specialists to ensure the migration process to be smooth and time-saving.
At Magenest, we have a team of M2 Certified Developers and Specialists with hands-on experience in Magento 2 migration. We will inspect your site and give out appropriate technical solutions, those that are optimized to provide exact implementation and delivery time upfront, and avoid unnecessary costs. Additionally, we have partnered up with LitExtension, the world-leading company in data migration with over 140,000 stores migrated, to help our customers transfer all of the important data automatically, accurately, and securely.
If you're interested, check out more information about Magento 2 migration. For any queries regarding our solutions or cost to migrate to Magento 2, just hit "contact us" and give us more details. We'll reach out to you soon and provide the most feasible plan with an optimized cost for your online store migration.
Last say
Hopefully, our article has given you some valuable clues on how to smoothly migrate to Magento 2. Now, it's time to jump-start your Magento 2 migration and see how it will help accelerate sales growth for your new online store.