Magento vs WooCommerce is without a doubt the two most popular eCommerce systems in the world, with hundreds of thousands of users choosing these platforms every month. Small- and medium-sized enterprises new to the platform are unsure which of the two platforms is most appropriate for their needs. In this post, with a full comparison between Magento vs. WooCommerce, you will be able to reach a decision based on features, performance, security, cost, support, and other factors. So, If you are wondering between other platforms, this is the must-read article you don't want to miss. Don't quit the following topics
Magento vs Woocommerce: Overview
For the most part, both Magento vs WooCommerce are built online shops that include the most basic eCommerce functionality such as product administration, payment processing, and so on. However, they differ from each other in many ways.
Magento
Magento is an open-source online shopping cart software created in PHP that is widely used. Clearly, Magento has been in development for more than a decade, and it has provided merchants all over the globe with a practical and reliable means for accelerating their route to become a big leaguer in the online marketplace.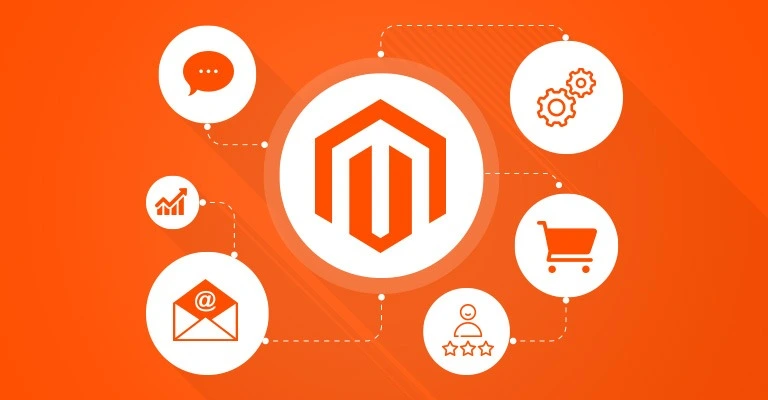 Three Magento versions are available, one of which is free and the other two of which are chargeable: Magento Open Source (Magento 2 Community), Magento Commerce (Magento 2 Enterprise), and Magento Commerce Cloud. Each edition has its own set of features.
Key feature:
As a self-hosted platform, it should be able to handle unlimited items.
It comes with its own set of themes and layout options.
APIs that are fast and can communicate with any third-party solution is included.
Admin interfaces and product production tools that are easy to use.
Woocommerce
WooCommerce, on the other hand, is a WordPress plugin that allows you to turn your website into an online shop. WooCommerce was first introduced in 2011, but according to statistics, it already powers more than 28 percent of all online retailers.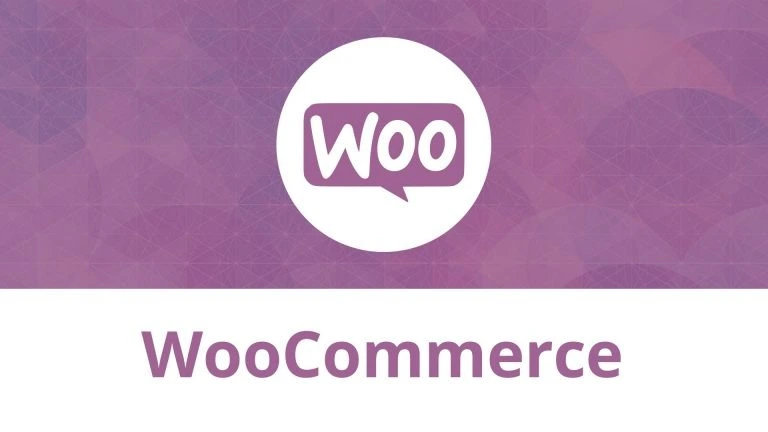 Key feature:
Supports an infinite number of goods.
A comprehensive extension system, based on the WordPress plugin structure, is included with the software suite.
Allows you to use extensions to choose practically any payment processor you want.
Provides a large number of paid and free themes.
Magento vs Woocommerce: What's The Difference?
Scalability
Scalability is not out of reach for Magento, which is a solid eCommerce platform with a strong foundation. The reality is that this platform has the capability of hosting hundreds of thousands of goods at the same time. With Magento 2, you can rely on Varnish Cache — the industry-leading caching engine that enables you to grow your online shop without compromising its speed and reliability. Interestingly, The installation of new features or algorithms will have no effect on the performance of your website.
Aside from that, a large variety of third-party statistical tools such as Google Analytics, New Relic, and MixPanel, among others, are compatible with Magento 2. It is the most powerful eCommerce platform in terms of identifying future trends, and it provides vital data that can be used to scale up or down a business.
When compared to Magento, WooCommerce has a lower level of scalability. It is a question of whether or not the resources available on your WordPress hosting account is sufficient. Typically, consumers are presented with a range of options from hosting companies, including the option of purchasing a dedicated server. There are also Managed WordPress alternatives available from companies such as SiteGround and WP Engine.
Extensions And Plugins
Magento has over 3500 extensions, which are divided into numerous areas, such as Accounting & Finance, Content & Customization, Customer Support, Marketing, or Payments & Security. All of the applications and add-ons are customized and created in accordance with Magento 2 requirements. The cost of each service may exceed $100,000, and there is no additional fee for Magento connections. It may, however, be subject to a monthly charge or other upfront expenses.
On the other hand, WooCommerce, which runs on top of WordPress, also provides you with access to more than 55,000 free WordPress plugins and themes. Products, shop administration, promotion, payments, shipping, enhancement, and subscription are all customizable in your eCommerce store.
SEO & Marketing
As of right now, Magento is definitely the best solution available on the market. It is possible to find on this page the majority of the essential components necessary to enhance your website's visibility in search engines, such as URL change, 301 redirects, and Canonical Tags, to maximize your website's visibility in search engine results. A plus is that it has built-in Sitemap and Google tools, while WooCommerce requires the usage of plugins to accomplish these features.
When comparing the SEO features of WooCommerce vs Magento, Magento is equipped with a sophisticated SEO toolset that is integrated into the core platform, which would aid in the promotion of your search engine rankings. In addition, Magento generates a Marketing Menu for managing promotions, messaging, user-generated SEO, and content creation and distribution. However, The fact that blog functionality is not provided by default in Magento and that you will need to install a custom blog extension for this is something you should keep in mind. You may also get support from Magento SEO agencies if you need it.
WooCommerce, on the other hand, inherits the SEO function of the WordPress platform, and as a result, it comes pre-loaded with some impressive SEO features.
Ease of Use
Magento vs. WooCommerce take a very different approach to store building and management and that is reflected in their ease of use.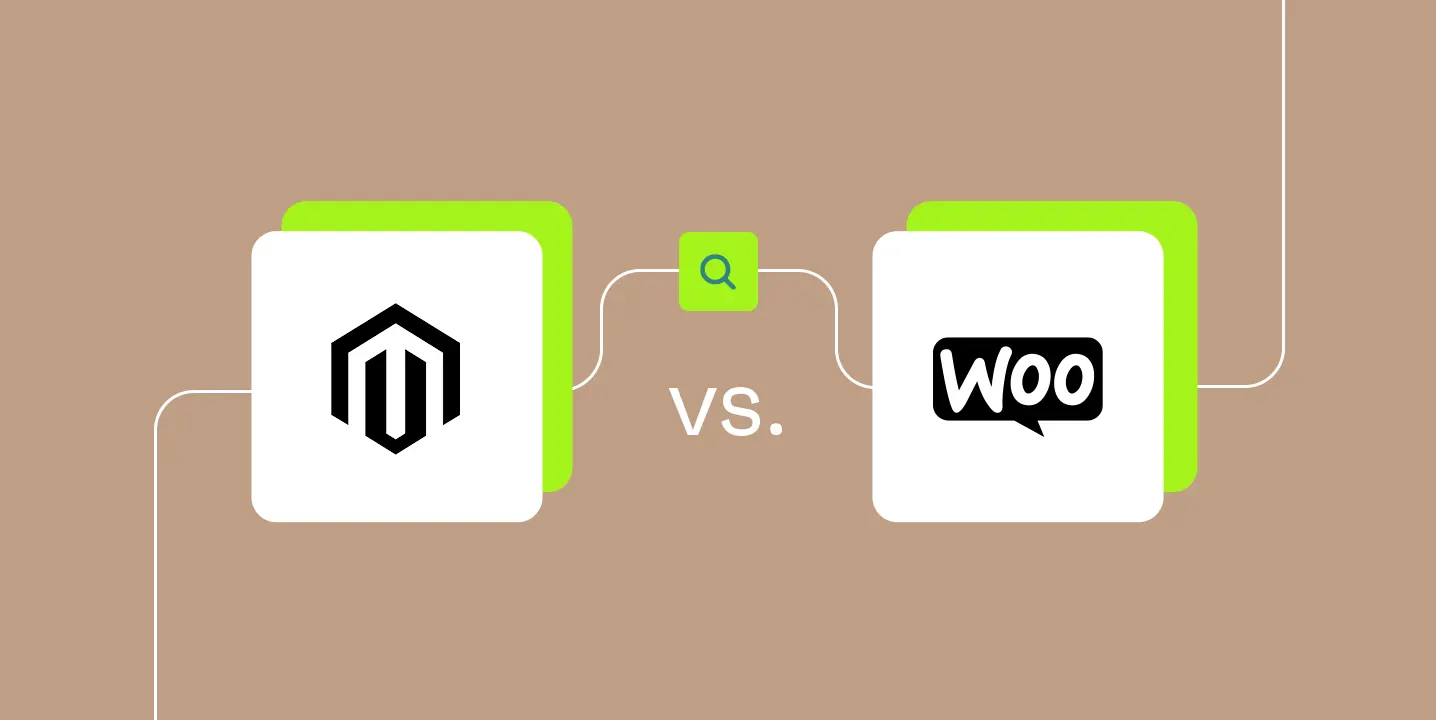 WooCommerce is a WordPress plugin that targets beginners and no eCommerce experience users, so it's much easier to set up and get started with. You can have a fully functioning store up and running in just a few hours with WooCommerce. The interface is simpler and more intuitive which brings a lower learning curve.
Magento, on the other hand, is a more complex eCommerce platform. It's designed for developers and users with some technical experience. Magento can be difficult to set up and get started with if you're unfamiliar with coding and web development. The interface is also less user-friendly than WooCommerce.
It is clear that WooCommerce is much more friendly-user than Magento. However, for a large-scale business, Magento is a better choice since it provides more advanced features and customization options.
Site Performance
When it comes to site performance, loading time and general stability are of great importance. This is where Magento vs WooCommerce differ. Magento is known for its stability and ability to handle high traffic volume without any issues. In contrast, WooCommerce can be a bit more unstable and is not built to handle as much traffic.
The performance test of WooCommerce vs Magento was conducted by Quanta. They found that WooCommerce had an average loading time of 776 milliseconds, especially the cart page which takes 1.32 seconds to reach. Magento, on the other hand, is fairly stable with an average availability rate is up to 99.71%, around 665 milliseconds loading, despite the high traffic.
Support
Both Magento and WooCommerce have a large community of users throughout the globe who are willing to assist shop owners when they run into difficulties.
Magento support varies substantially depending on the version you are using. Users of the Magento Community may only consult and seek assistance from the official documentation and communities, and no other sources. These are the most often consulted resources: the Magento Help Center, the Magento DevDocs, the Magento Forums, and technical blogs maintained by certified Magento partners like Magenest – One-stop solution.
In contrast, WooCommerce users will not get as much assistance as those who utilize the Magento Community edition.
Security
When it comes to website security, protecting your website from security dangers should be the number one priority. This is accomplished by its capacity to secure your website as well as your client information from the exploitation of cyberattacks.
There may be no significant security concerns have been found in WordPress or WooCommerce. It's fair to assume that this system's core has been well-tested. But, third parties are engaged in setting up extensions there will be issues.
Meanwhile, Magento itself has the capability of ensuring that its shops are very secure. Magento provides online shop owners with increased security via the use of specialized security updates that are published on a regular basis.
As an added bonus, various built-in security features are available to aid in the protection of Magento installations and administration. More specifically, these solutions might improve password management, increase the avoidance of cross-site scripting assaults and clickjacking vulnerabilities, and adopt more flexible file system ownership and permissions.
Pricing
When deciding between Magento vs WooCommerce, one of the most important factors to consider is pricing. There are substantial distinctions between an independent eCommerce platform and a third-party eCommerce platform.
WooCommerce
WooCommerce is a free plugin that may be downloaded; however, modifications to overcome the limits of the plugin are often pricey (some even require annual subscriptions). And after all of that, WooCommerce still provides less fundamental eCommerce functionality than the free Magento alternative. So which option is most advantageous for your company?
Magento
We all know that Magento now offers three editions known as Magento Open Source (Magento 2 Community), Magento Commerce (Magento 2 Enterprise), and Magento Commerce Cloud. As opposed to WooCommerce obscure pricing, Magento makes the total cost of ownership (TCO) as transparent as possible, allowing businesses to plan for and prepare for their online migration with the greatest ease.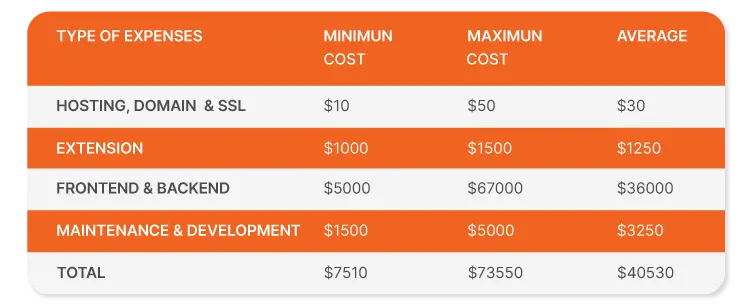 WooCommerce is unquestionably more economical than Magento, but as the number of your clients grows and your company expands, challenges will occur. As a result, moderate to big organizations are encouraged to adopt Magento due to the excellent scalability of any version that is chosen. The same advice applies if your company has set a specific growth and development goal.
Magento vs WooCommerce: Which One Wins The Battle?
In a nutshell, both Magento vs WooCommerce have their own advantages, but their intended audiences are certainly much different from each other. Before you start constructing your business on one of these two platforms, you should consider these suggested criteria:
Determine your specific business needs and goals
You need to determine your business needs clearly, whether you are new to the industry, or already acquired some experience. Consider factors such as the size of your online store, the number of products and portfolios you plan to sell, your target audience, and the complexity of your desired website features.
If you own a large business or are in need of great scalability for an extensive product catalog, Magento should be a better option. This powerful platform is designed to handle larger and more complex eCommerce operations. Magento also allows for limitless third-party integrations, which enhance the functionalities and effectiveness as your sites scale up.
On the other hand, if you are new to eCommerce and prefer a simple, familiar, and user-friendly platform, WooCommerce may be a suitable option, especially if you are already familiar with WordPress. When comparing WooCommerce vs Magento, WooCommerce comes with a more intuitive and user-friendly architecture. Specifically, the solution is best suited for small enterprises that need a medium degree of scalability and functionality, as well as security. Therefore, you can easily build your professional eCommerce site without taking too much time and effort.
Consider your financial resource
Another important criterion to evaluate is your budget and financial resources available for setting up and maintaining your eCommerce platform. It's important to note that the costs may go beyond the initial setup due to additional fees such as hosting fees, theme purchases, plugin expenses, and ongoing maintenance and support costs.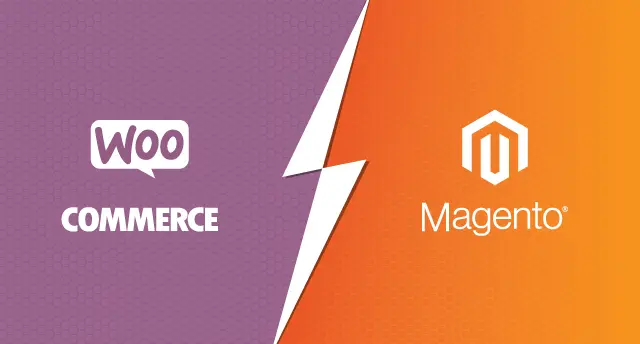 Being an open-source and high-complexity platform, Magento is the most expensive among other eCommerce platforms. For Magento Commerce and Magento Commerce Cloud editions, the costs are higher due to licensing fees and higher hosting requirements. Building eCommerce sites on Magento is a huge investment, therefore, you should consider whether the advanced features and scalability of Magento are worth your investment and become a cost-effective solution in the long term.
WooCommerce on the other hand, is generally a more cost-saving solution, as it is a free plugin for WordPress. If your businesses are budget-constrained, WooCommerce will be a suitable solution for you to start with eCommerce. However, the expenses may increase if you opt for premium themes and paid plugins. You should date back to your determined business's requirements to estimate the total budget you'll need for the development of your eCommerce stores.
Assess the technical expertise
Last but not least, due to the great differences in the complexity of the two platforms, you should also evaluate the technical expertise within your team or your ability to hire developers if needed. The level of technical knowledge and experience can significantly impact your platform's setup, customization, and ongoing maintenance.
Between Magento vs. WooCommerce, Magento requires a significantly high level of technical expertise, especially for customizations and advanced configurations. Obtaining assistance from Magento development organizations with extensive expertise is recommended if you are setting up a Magento eCommerce site. This is an additional expense that increases your overall budget. However, as Magento has a steep learning curve and requires more than 40 hours of onboarding, getting professional assistance can save you a substantial amount of time and effort.
WooCommerce is easier to learn for new users and more accessible to those without advanced technical skills. If you or your team have experience with WordPress, WooCommerce may be simpler to manage and eliminate the need to hire external technical specialists, contributing to it being a more economical solution.
In conclusion
Picking a winner between WooCommerce vs Magento wasn't an easy task, since no single platform will fit the needs of every user perfectly. There are a number of factors that you'll need to take into account before making a final decision, such as performance, security, product management, and your total budget.
If you are new to the digital world, you may need support from a defined vision, budget, and requirements to pick a suitable platform, it's advisable to find support from experienced development agencies. And Magenest is one of the leading Magento extension providers and web development services in the world. With experienced and certified Magento developers, we commit to bringing high-quality products and services to optimize your business effectively. Contact us for the best advice.