Migrating to Magento can be a huge decision. It's not only a big investment in time and resources, but it will also have a significant impact on your business. So how much will your Magento migration project cost? And is it worth it? In this post, we'll break down the cost of migrating to Magento, and offer some tips on how to keep your expenses under control.
What is Magento 2 migration cost?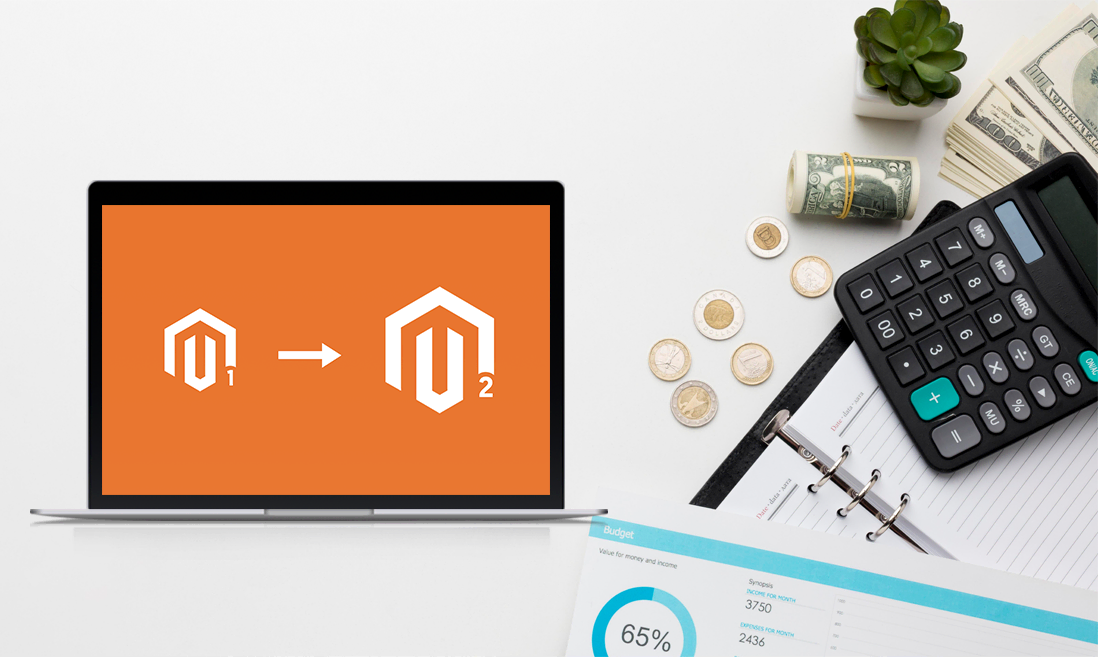 Magento 2 migration cost can vary greatly depending on a number of factors, including the size and complexity of your website, the number of products and customers you have, and the specific features and functionality you need. Here's a general breakdown of some of the key factors that will affect your migration cost.
Magento License Fee: If you're running a commercial site, you'll need to pay for a Magento license. The cost of this license starts at $22,000 per year. You may also get cloud hosting using Magento Commerce Cloud – a cloud-based hosting option that you may use to host your Magento store. It is the hosted version of the Enterprise Edition, with a licensing charge ranging from $40,000/year to $190,000/year depending on the number of users.
Cost for Optimal Data Import: To ensure a smooth migration, it's important to import your data correctly. This can be done manually or with the help of a migration tool. If you're doing it manually, expect to pay around $200 per hour for data entry. If you're using a migration tool, the cost will vary depending on the tool you choose.
Cost for Extension: If you're using any third-party extensions on your current site, you'll need to budget for the cost of these extensions on Magento 2 platform as well. You will need to map these extensions in Magento 2 and get your old extensions changed by new ones. There's a chance that you won't discover any desirable extensions in the package you've purchased. In this case, you'll need to have it constructed from the beginning. The good news is that third-party Magento 1 extensions can be moved to the newer platform; however, the cost and timing for doing so will be heavily depending on how complicated the extensions are.
Cost for Theme Building: Magento 2 uses a new theme architecture, which means your old themes will not work with the new version. You'll need to budget for the cost of having your themes rebuilt by a Magento partner agency. The cost of this will vary depending on the complexity of your theme.
Customization: If you have any customized code on your current site, you'll need to factor in the cost of migration for this as well. Customizations can range in price from $0-$10,000.
Magento Agency Partner: If you don't have the internal resources to migrate to Magento 2, you may need to partner with a Magento agency. The cost of this will vary depending on the scope of work and the agency you choose.
There are some general guidelines you can follow to get a rough estimate of Magento 2 migration cost. In general, smaller sites with fewer products and customers will cost less to migrate than larger sites with more complex needs. Additionally, migration costs can be reduced by simplifying your website design, streamlining your product catalog, and carefully planning your migration strategy.
Magento 2 migration timeline
As we mentioned, Magento 2 migration timeline is dependent on a web's complexity. It takes considerable work and time to execute a faultless data transfer of all data types, including inventories, orders, customer data, media assets, and codes. Here is an example scale from Magenest that will assist you in estimating the length of time it will take to complete your Magento 2 conversion.

How to reduce Magento 2 migration cost
Are you worried about the high cost of Magento 2 migration? If so, you're not alone. Magento 2 migration can be a costly and time-consuming process, but there are ways to reduce the cost. Here are four tips to help you cut down on Magento 2 migration costs:
Use a Magento Migration Service
There are many Magento migration services available that can help you migrate your store to Magento 2. These services will typically handle all aspects of the migration process, from data transfer to theme and extension compatibility. This can save you a significant amount of time and money.
Hire Magento Developers
If you have the budget, hiring a Magento developer to help with the migration can be a great way to save money. Magento developers are experts in Magento 2 and can help you migrate your store quickly and efficiently.
Use Magento Migration Toolkits
There are various Magento migration toolkits available that can automate parts of the Magento 2 migration process. These toolkits can save you time and money by automating tasks such as data transfer and theme compatibility.
Use a Magento 2 Ready Theme
If you're starting from scratch, using a ready theme built for Magento 2 can save you a lot of time and money. Magento 2-ready themes are fully compatible with Magento 2 and come with all the necessary files and settings already configured. This can make the Magento 2 migration process much quicker and easier.
Magento 2 migration cost: How to estimate & optimize the real cost
How to Minimize Magento 1 to Magento 2 Migration Costs
It is undeniable that migrating to Magento 2 promises improved performance, higher security, and new features for your store. You can find more information about the benefits of Magento 2 right here. However, Magento 2 migration cost is one of the significant concerns when planning to upgrade from Magento 1.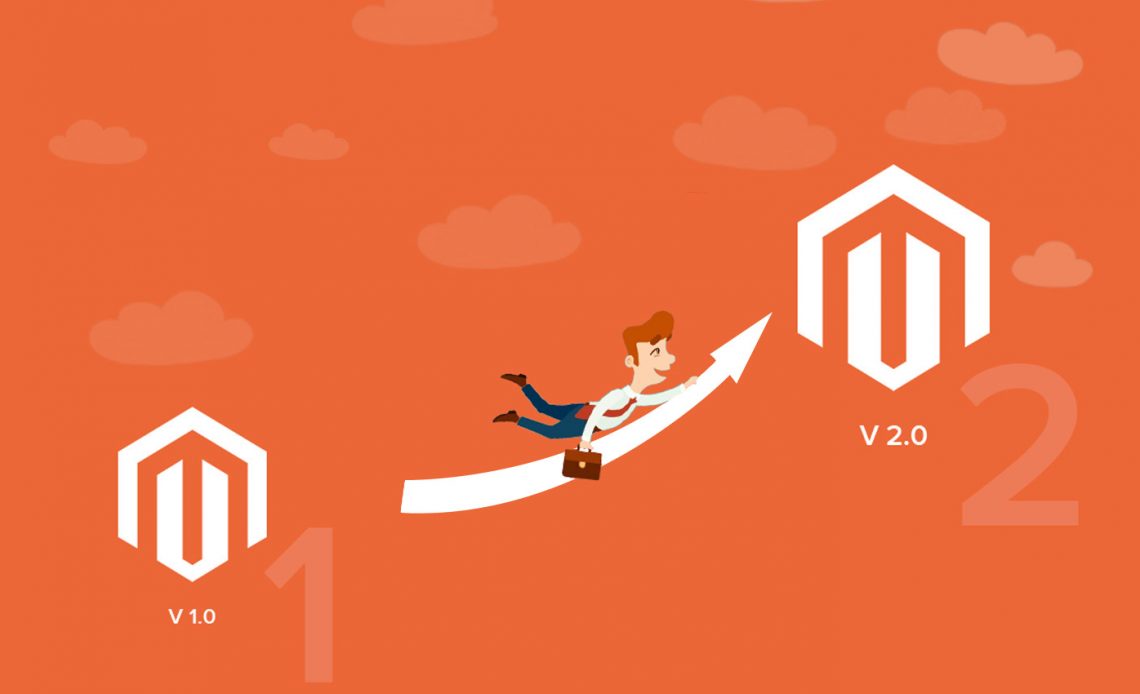 Below, we will go through these factors that affect the total cost of Magento 1 to Magento 2 Migration and give you some tips on how to minimize migration costs.
Data Migration
Data migration is an easy and straightforward step that you can simply accomplish with our Magento Data Migration Tool. However, this migration tool will merely complete the data migration, migration for other sections will still require you to manually execute.
When it comes to the total cost of data migration services, it is going to cost you around $300-$2,000 (20h*$15/h to 40h*$50/h), depending on the amount of data that is required to transfer and who you hire.
Cost of Theme/Design
Unfortunately, the themes for Magento 1 and 2 are incompatible. Magento 1 theme needs to be re-coded to Magento 2 structure, which normally costs $2,000-$5,000 and takes 4-8 weeks. The other solution is to purchase a new Magento 2 theme that meets your current design requirements.
If you want to save the budget, you could try to reduce the parts that need customizing or settle for the basic design version since advanced versions are much more resource-demanding.
Cost of 3rd Party modules
Magento 1 extensions are not compatible with Magento 2 as well. Magento 1 extensions need to be either custom-built or replaced by Magento 2 extensions:
Buy and install new extensions
For a typical Magento 2 website, the cost to fully install all the extensions you used to have on Magento 1 websites would be around $300 to $2000. However, for some special extensions, you have to pay up to $1,000. The installing and configuring fees would depend on the type and number of extensions that need to be installed as well as the Magento partner you are working with.
There are also cases where no extensions on the market share a similar function with the ones in need. The solution to this is to have custom functions developed. This would take more time and effort but Magento 2 extension custom development is a one-time investment. In the long run, it might be a wiser decision as you will own the source code for further customization.
Agency Charges
Labor costs are also one of the Magento 2 migration costs that you should consider. The cost of Magento migration provided by agencies in the US and the UK would be higher than that in Asian countries. The average hourly rate for US-based Magento developers is $50-$150/hour. Meanwhile, in Asian countries like Vietnam, Magento developers charge $25-$70/hour on average. This price gap hardly depends on the coding quality, but rather on the difference in the living costs only.
So, in short, the choice for the Magento agency is up to the merchants. With a plethora of Magento agencies out there, it's usually tricky for business owners to find the right partners to entrust. Magenest's team has experienced-certified developers and competent talented UX/UI designers with over a dozen successful Magento migration projects in our portfolio.
Other Costs
Other costs that are often forgotten are QA/Testing, Magento 2 hosting costs (if you are planning to switch to a new hosting provider), Magento 2 SSL certificate costs, etc. Depending on the size of your store, QA/Testing might take 40-80 hours, a good Magento 2 hosting might cost you around $500-$3,000/year and Magento 2 SSL certificate would be an additional $100-$200/year.
Top Magento migration company you should choose
If you're concerned about the cost of migration, the best thing to do is to consult with a migration specialist. A migration specialist can help you assess your specific needs and develop a tailored migration plan that will minimize costs and maximize efficiency.
# Magenest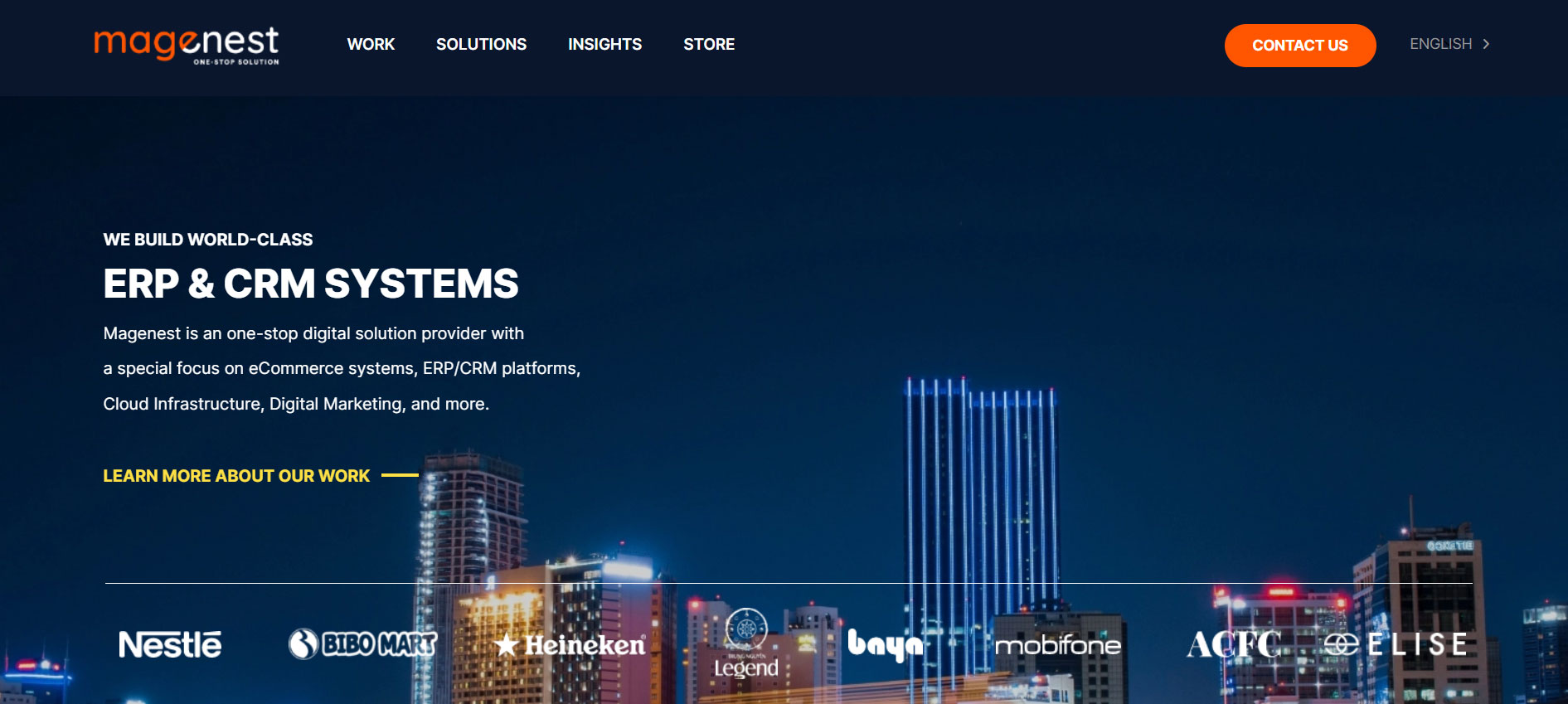 With over 8 years of experience, Magenest is the leading provider of Magento migration services. We have migrated over 1,000 Magento stores to date, and our team of certified Magento developers can pretty much accomplish any Magento project.
We've worked with well-known companies such as Heineken, Nestle, and Universal Music, to name a few. With our extensive Magento expertise and understanding, we are confident in our ability to provide you with the finest Magento 2 migration service, alongside an amazing maintenance service. Contact us today to migrate your website to the Magento 2 platform in a standard procedure.
# Tigren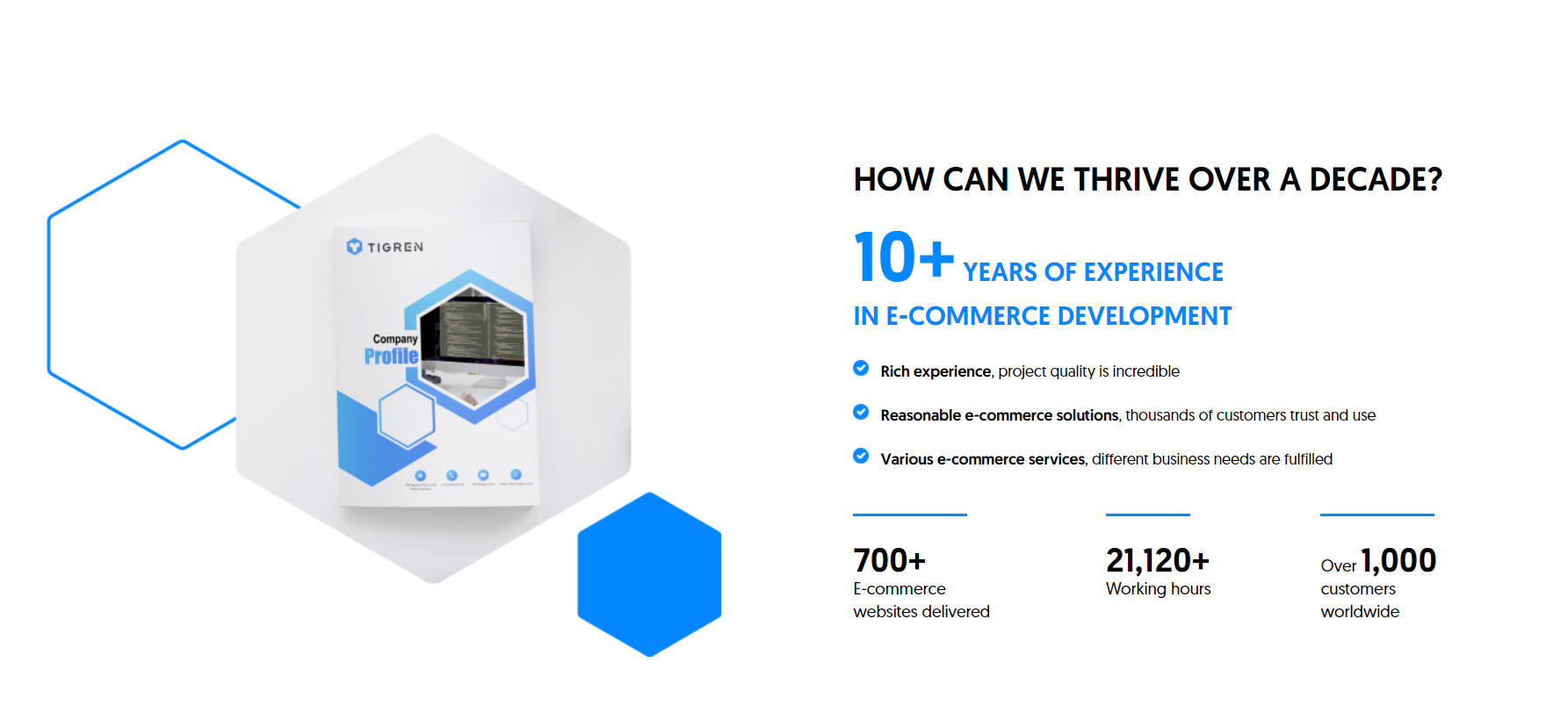 Tigren, which was founded in 2012, specializes in Magento website creation, and they have assisted a number of businesses in their migration to Magento 2. Tigren provides a straightforward migration technique, as well as a straightforward billing system. Their staff can assist you in resolving the conundrum of securely transforming your site.
# MageDelight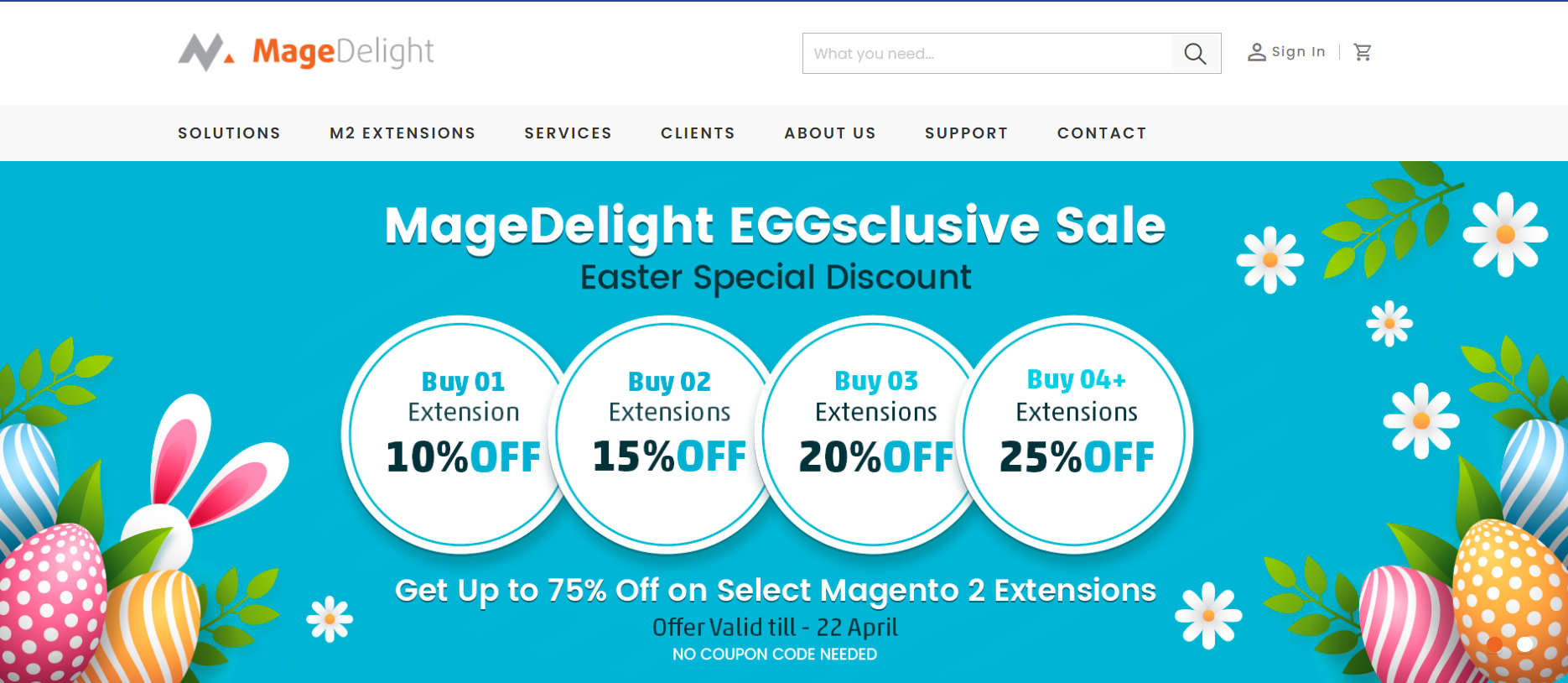 MageDelight, as a Magento goods and solutions leader, is a specialist in providing smooth migration services that result in an optimized and altogether new experience. MageDelight is an Adobe Innovate Exchange Partner with more than 6 years of industry expertise. They provide assistance through a 24-hour support system and ensure error-free migration with no data loss.
# ScienceSoft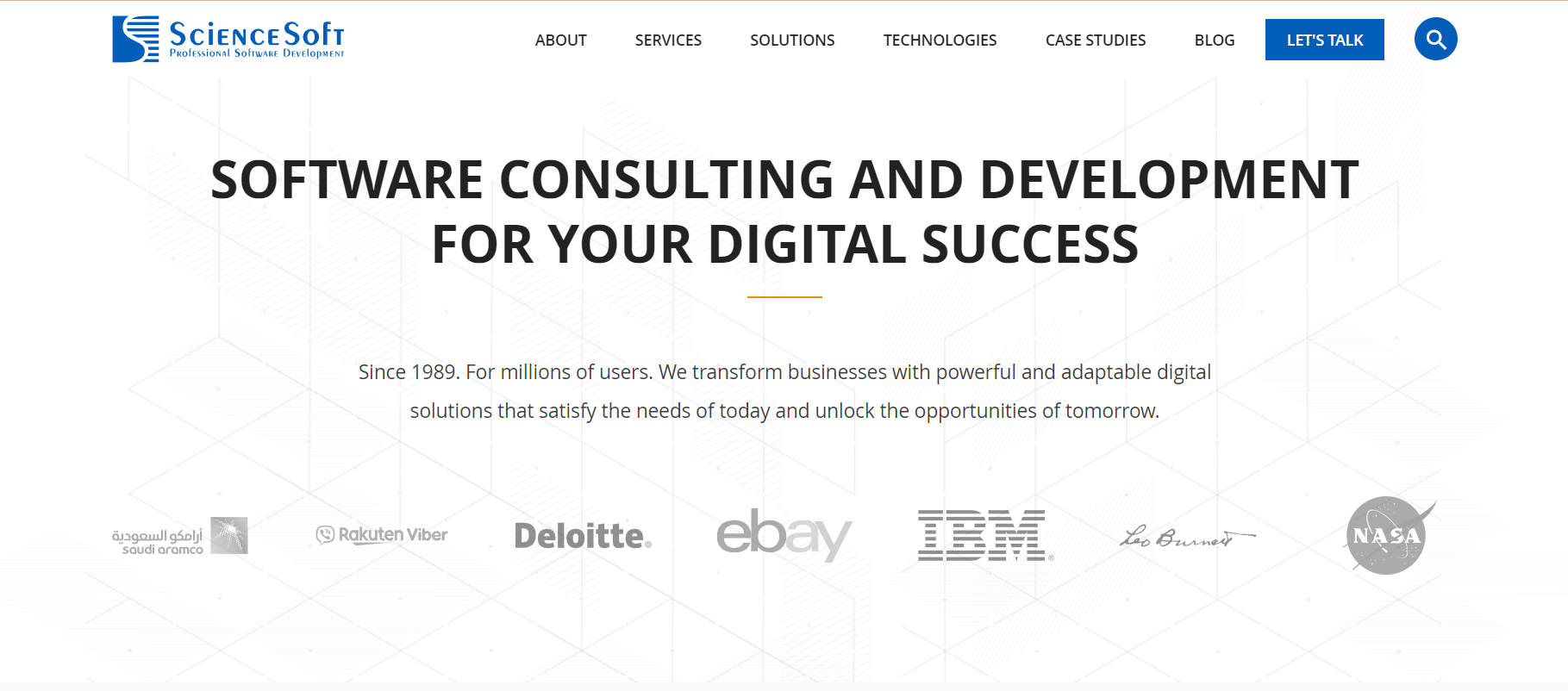 ScienceSoft is an information technology consulting and software development firm established in the United States. A team of Magento experts with more than eight years of expertise has assisted several organizations in transforming their websites to provide better performance and scalable systems. ScienceSoft provides Magento 1 to Magento 2 migration services, as well as migration from a rival commerce system to Magento 2.
# Meetanshi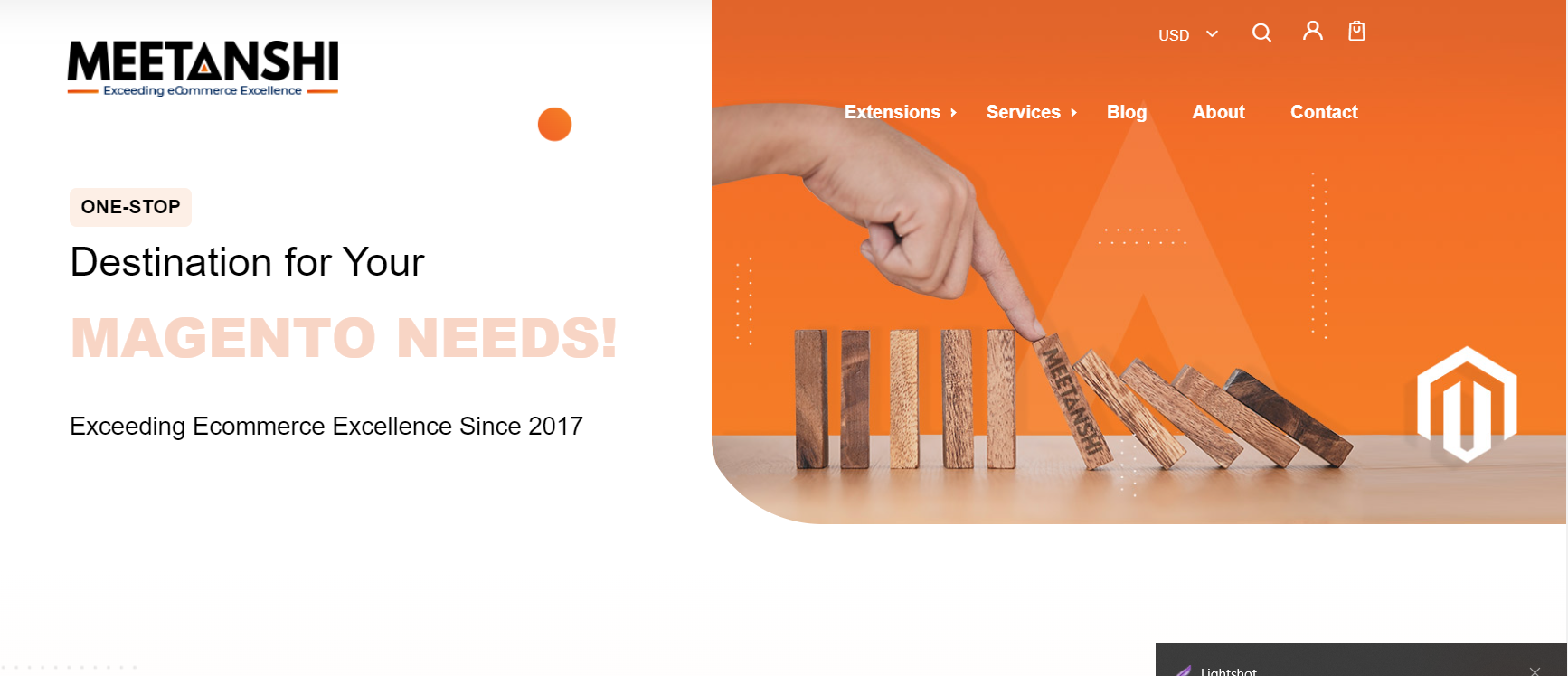 Meetanshi offers a wealth of knowledge and expertise in the migration service industry, having served more than 200 customers. They are trusted by large corporations such as LG and Nike, and they have developed a reliable path to migrate data to Magento 2 which comes with a 6-month warranty. Meetanshi's team of qualified Magento developers can completely remove the possibility of mistakes.
In conclusion:
With careful planning and execution, Magento 1 to Magento 2 migration costs can be accurately calculated. If you are looking for help in this field, we are here to assist. We have years of experience migrating all types of websites, from small businesses to large enterprise sites. Our team of certified Magento developers will work with you to ensure a smooth, seamless migration that meets your specific needs and budget. To learn more about our migration services, contact us today. We'll be happy to provide you with a consultation and estimate for your migration project.